When selling your house, you want it sold quickly and at the best possible price. To achieve this, successful house staging is crucial. With staging, you want to present your home as clean, bright, and inviting to appeal to all viewers.
Below are a few tips on properly staging your home to make a strong impression on prospective buyers.
Use stylish storage solutions
When preparing your home for viewers, you will have to make things tidy and organise everything. If you have many items, it can be a long and tiring task. However, there is a fine line between having a clean, presentable home and a restricted lifestyle. It is okay to have a little mess in your home — this is normal. However, the key is to make everything quick and easy to clean.
Of course, if you have children, you will have toys littered across your floor. And you might not have finished folding up your laundry either. Have a pile of books that you don't have room for? Then use stylish storage spaces to quickly put away items while maintaining a beautiful interior. Ottomans are great for quickly storing toys while wicker baskets are perfect for clothing and extra linen. There are many useful multi-functional furniture and beautiful accessories that allow you to store items without sacrificing style.
Prepare by getting rid of your clutter
Although creative storage might be a great solution for quick organisation, it cannot solve all your cleaning problems. If you have too many items, it is impossible to find a place to keep them out of sight. Having clutter around your home is off-putting and will have visitors leaving your house with a bad impression. You need to take a tour of your home and look at all of your belongings. Which items detract from the feel of your home? Are there any items that you have been thinking of returning to other people? Or what items do you simply have no need for? You'll start to release that you want to get rid of a lot more items than you thought, so much that you may even need to look into skip hire. There are many companies such as Kwik Sweep who could help remove any junk or clutter from your home.
Clear out clutter from desks, tables, cabinets, and closets. Potential buyers will see these clear areas as more space so get rid of unnecessary or ugly items. This will result in an improved environment throughout your home that is more appealing to visitors. You will also benefit from decluttering by reducing your stress and increasing your quality of life in your own home. Not to mention that you are physically and mentally preparing for moving house—you emotionally detach yourself from items you don't need and you will lower the cost when you do eventually move.
Depersonalise
One important thing to remember when staging your home is to remove any personal items that are visible. This includes photos, mementos, or family heirlooms. You need to allow viewers to be able to see themselves living in your house. If there are photos of someone else's family throughout the place, it is difficult to visualise living in that house.
Although you should remove these personal items, it does not mean you should get rid of them permanently. Properly store these items with emotional attachments to protect and prepare them for your move. However, if a certain item does look great in your home, by all means, keep it! As long as it does not take your viewers' eyes away from the rest of the house, keeping these items is perfectly okay.
Balance between clean and lived-in
As touched on earlier, you need to find the right balance between a clean and lived-in home. Of course, wiping down surfaces and getting rid of any obstructions is necessary, but if the only items on display are your bare furniture, then your house can look lifeless. Keep accessories to a reasonable number—for example, a couple of throw pillows are perfect while a few books and neutral items on your shelves are great.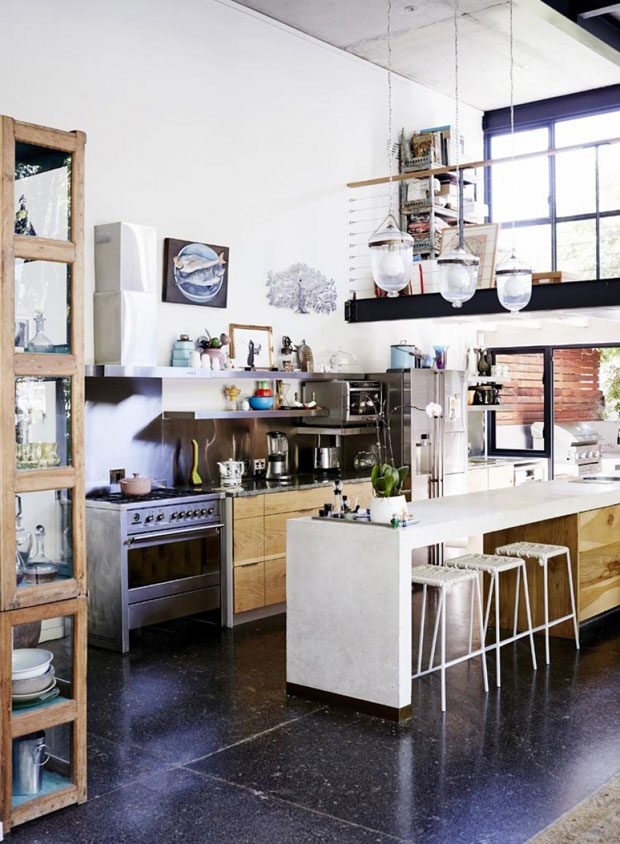 Try having a vase of fresh flowers (or plastic ones for a cheaper alternative) or a bowl of fruit to breathe life into your home. Use these as part of your interior design—brightly-coloured fruit are great for matching with the theme of your home or for adding a splash of colour! Also, consider introducing lovely scents into your home. Certain scents are relaxing and bring about pleasant experiences; diffusers and essential oils are just a few examples to try out.
Spend money on luxury items (and enjoy them too!)
When selling your house, it is a good idea to purchase luxurious linens or towels. Beautiful white, fluffy towels can significantly improve your bathroom, not only beside the shower but also in a neat pile on the counter. If you are more adventurous, vivid and colourful towels are great for introducing a bit of flair. Designate a few clean towels for display that you can hang up before visitors are due to swing by.
Fit fresh linen on your bed to really transform your room. This creates an inviting atmosphere and leaves a good impression to anyone who takes a look. Make sure to match the linen pattern with the rest of the items in your room. Although crisp, wrinkle-free bedding might appear to be the best way to present your room, don't be afraid to accept a few soft wrinkles as this strengthens that lived-in feeling. The added benefit is that you get to enjoy these luxury linens as well! Selling your house and preparing for a move is stressful, so you might as well enjoy your home at its best — clean, organised, and with fresh towels and bedding.
All images from Cape Town House In An Old Manufacture by WOW Architects – see more on archiscene.net