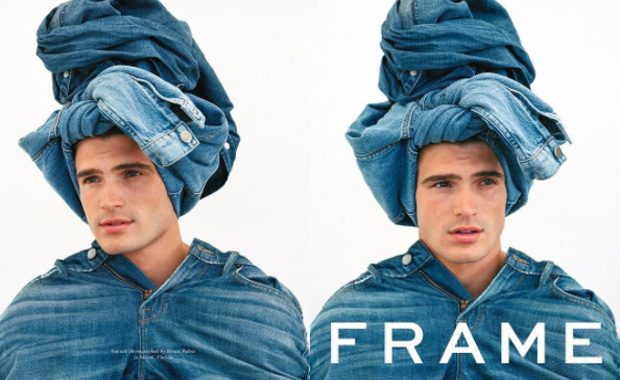 Legendary fashion photographer BRUCE WEBER teams up with the creators of FRAME DENIM for their latest Autumn Winter 2017 campaign shoot. The visual conversation between denim label's cofounders Erik Torstensson and Jens Grede came to life in a collaboration with Mr. Weber as well as stylist Ana Brillembourg.
We were talking to Bruce about a different project that fell through and Bruce said, 'Send me some jeans, and we'll do something with Frame some time.' So we did. The "idea" here is to work in a way which is rare today, we didn't have a deadline, there was no other brief than our conversation, and Bruce had totally free hands to create whatever he felt was right and excited him. We wanted to give Bruce complete creative control over the project, we sent him a box of denim asking nothing of him except to send back his own interpretation; his point of view on denim today. – Erik Torstensson and Jens Grede shared with W Magazine.
RELATED: 5 Myths About Washing Jeans Debunked
Scroll down to discover more of the shoot. 

For the project supermodel Tatjana Patitz at New York Model Management takes part but also up and comers Jacob Dooley at DT Model Management and Garrett Taber at NEXT Models in Los Angeles among other.
We love hearing from you, connect with us on Twitter, Instagram and Facebook.