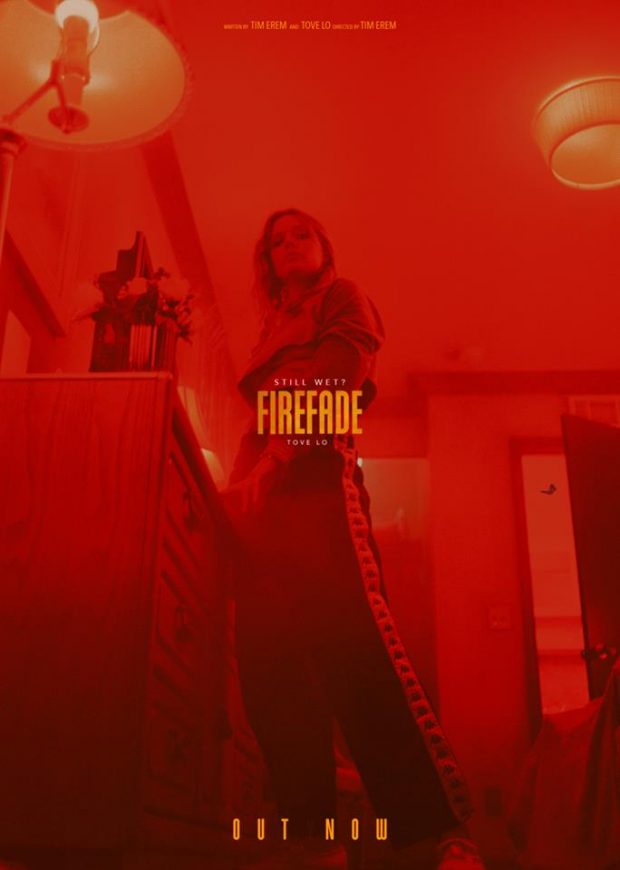 Songstress TOVE LO just released her gravity defying short film FIRE FADE created in a collaboration with director Tim Erem. FIRE FADE is Tim and Tove's 2nd collaboration following their work on FAIRY DUST, released in October of 2016 featuring tracks from her album Lady Wood.
RELATED: Taylor Swift Teams up With Mert & Marcus
Fire Fade is a tin in to the previously released Fairy Dust film and it finds Tove stranded in a motel room, surrounded by loneliness exploring love, betrayal, addiction, feminism, society and relationships. Once again the gravity defying chase for a butterfly takes Lo's artistry to a new path, pointing out to a controversial domain which often has other artists stray away from or simply use to gather attention. With Fire Fade, just like with her album, the subject turns into a discussion.
Tove and Tim's second collaboration is far from a glamourized show off effect, instead it aims to bring a message in an artful short-film form. Once again the artist shows her journey into the dark side of human being, facing betrayal and complicated life decisions facing them alone in a hotel room. At the same time it challenges social judgments and stigma a young woman faces in today's society.
The newly released short film repositions Lo as a truly remarkable young artist, carving her own spot on the musical scene. Fire Fade features tracks Don't Talk About It, Imaginary Friend, Keep it Simple, Flashes and WTF Love Is. Director Tim Erem has also directed Riahanna's video Work featuring Drake.
Video also features models Vas Golohvastov, Harrison Bock at FORD Models and Quinn Straw at LA Models. Watch Fire Fade:

Director Tim Erem
Production Company Diktator
Executive Producers Ian Blair, Tim Erem, Tove Lo, Gustavo Leon
Producer Aly Parker
Director of Photography Oliver Millar
Editor Jamie Foord, Rock Paper Scissors
Color Matt Osborne, The Mill
VFX Chimney Pot
Title Design Elastic