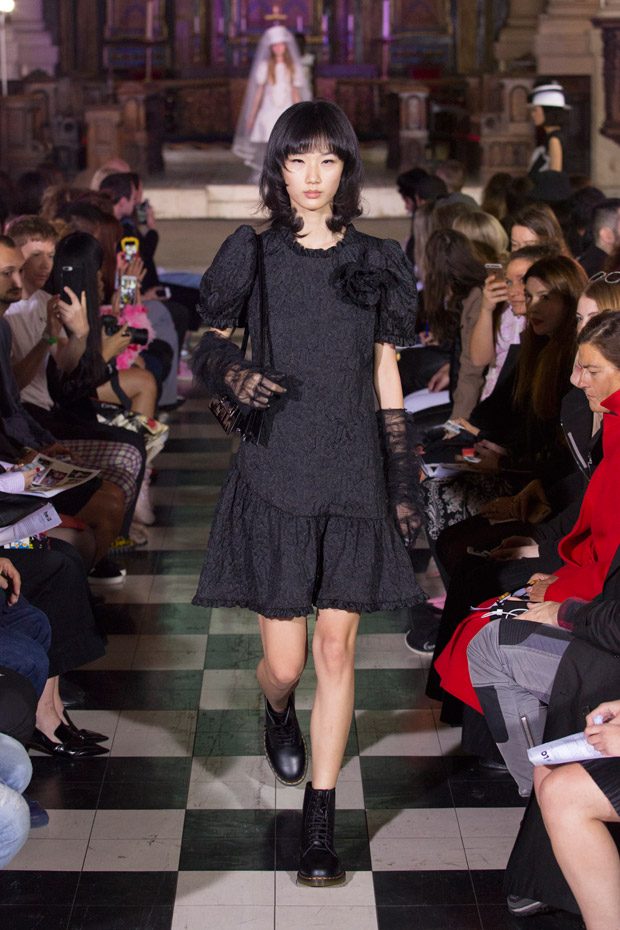 Fashion designer RYAN LO showcased his Spring Summer 2018 womenswear collection, inspired by the 2003 hit Korean soap opera 'Stairway to Heaven!', during the ongoing London Fashion Week.
"Ryan LO finds himself tiring of kawaii. After living life to the max in a cacophony of candy colours and hyper anime speed, the Ryan LO girl slows right down and finds herself in funeral gothic black and wedding white. She's trying at being a LADY for a change, trading in the cute for the timeless. Butterflies fluttering across a chiffon dress signify this metamorphosis. SHE's no longer looking for love. SHE's her own white knight.
She takes a turn for the regal as LO also borrows pastel shades from Princess Mako of Akishino and her penchant for peach. As a celebration of LO gaining British citizenship, he also pays homage to our Royal Family. Princess Diana's wardrobe cornerstones such as a Victoriana lace dress, a pussy bow blouse and a reliable trench coat get the Ryan LO treatment. Even the Queen's prim purses appear in a special collaboration with Launer, which happens to be Her Royal Majesty's handbag of choice." – Susie Lau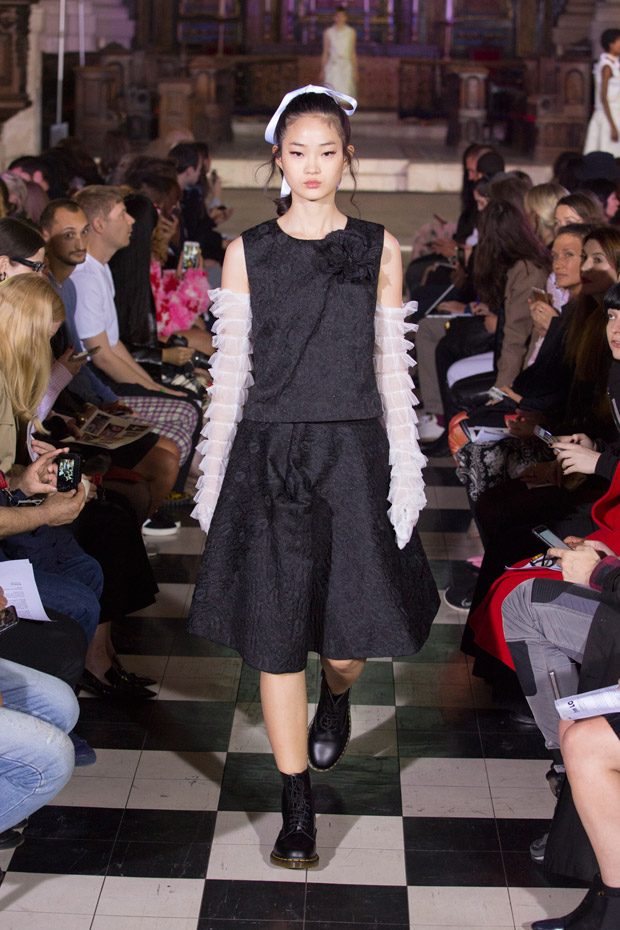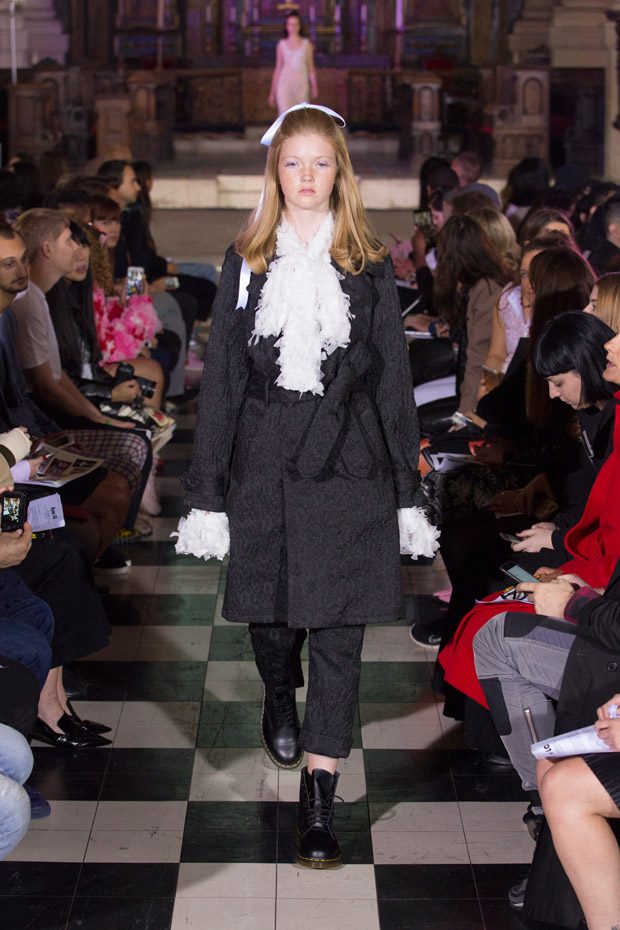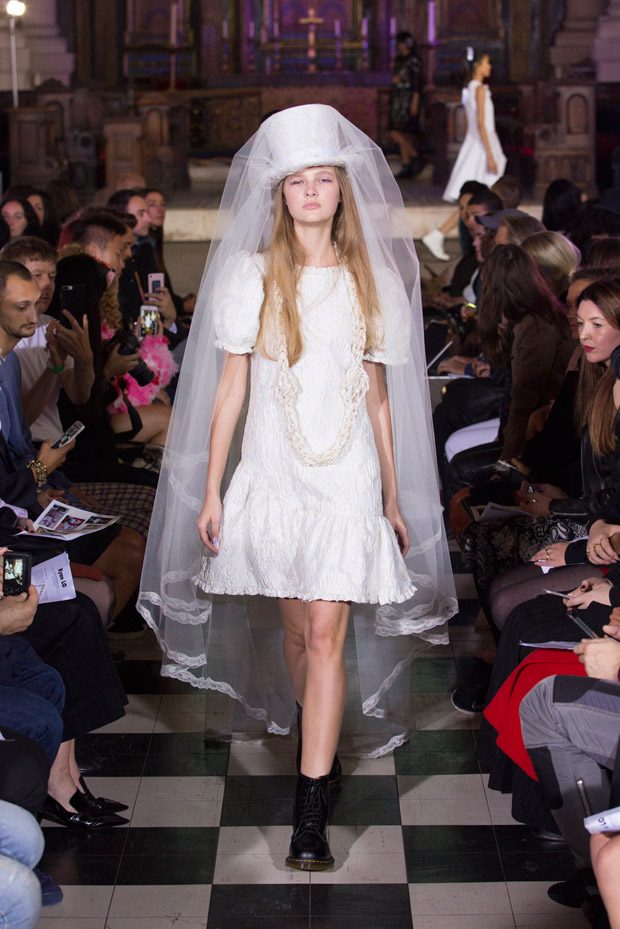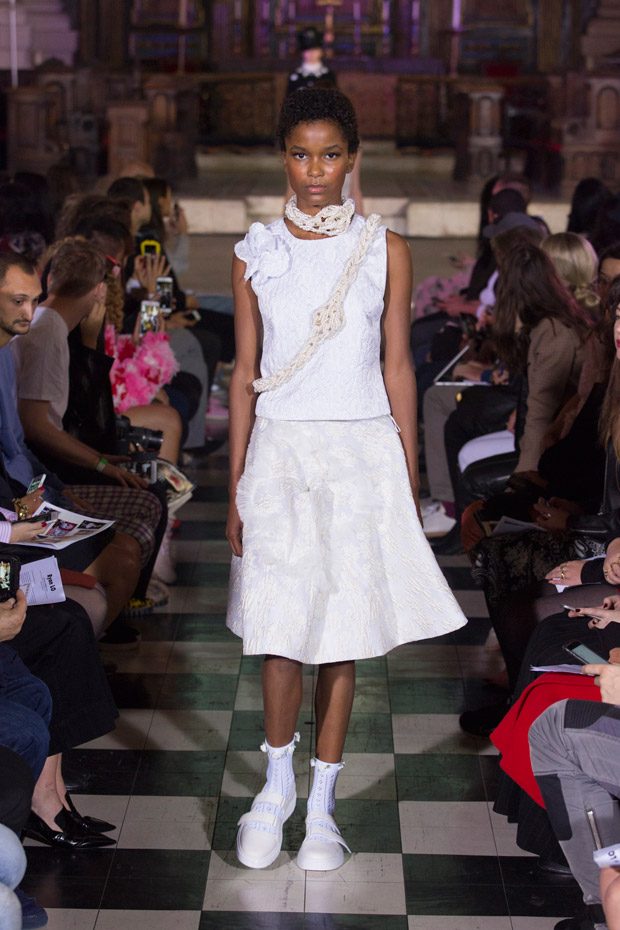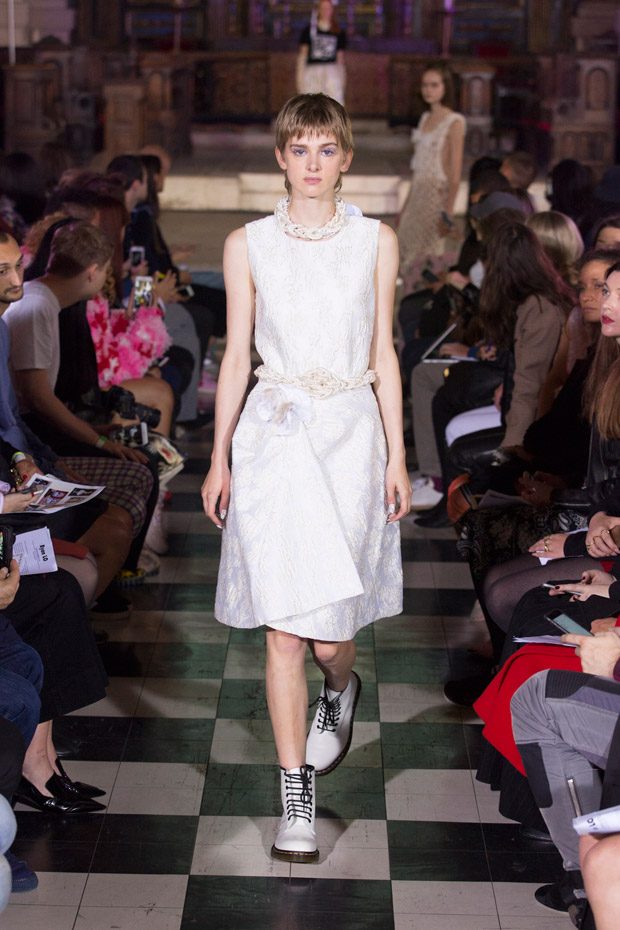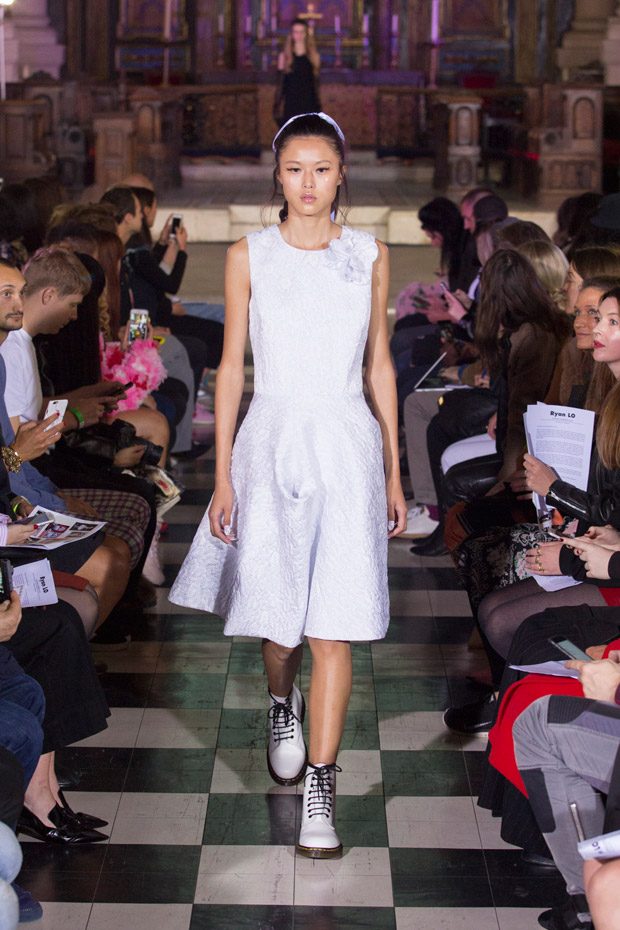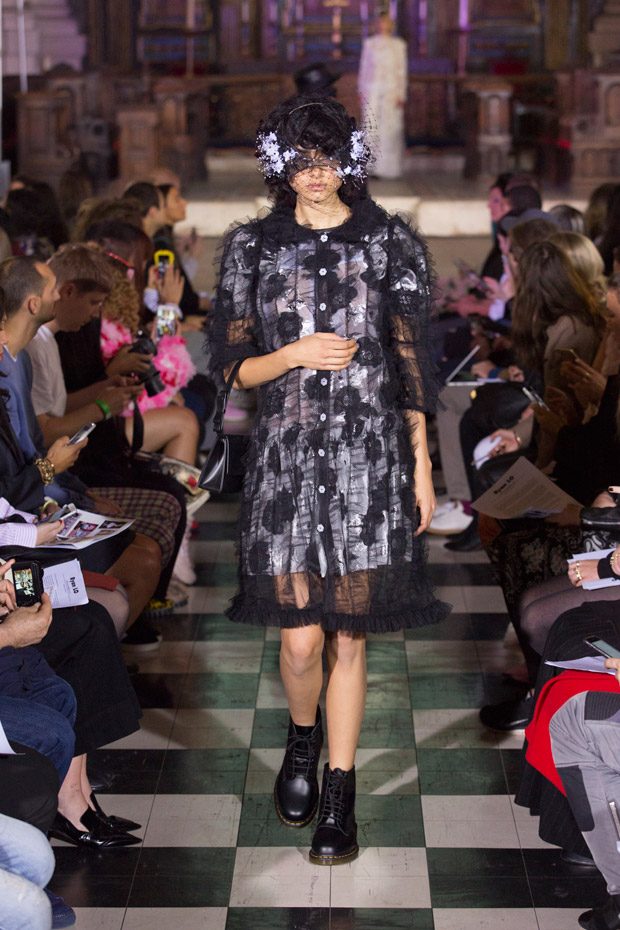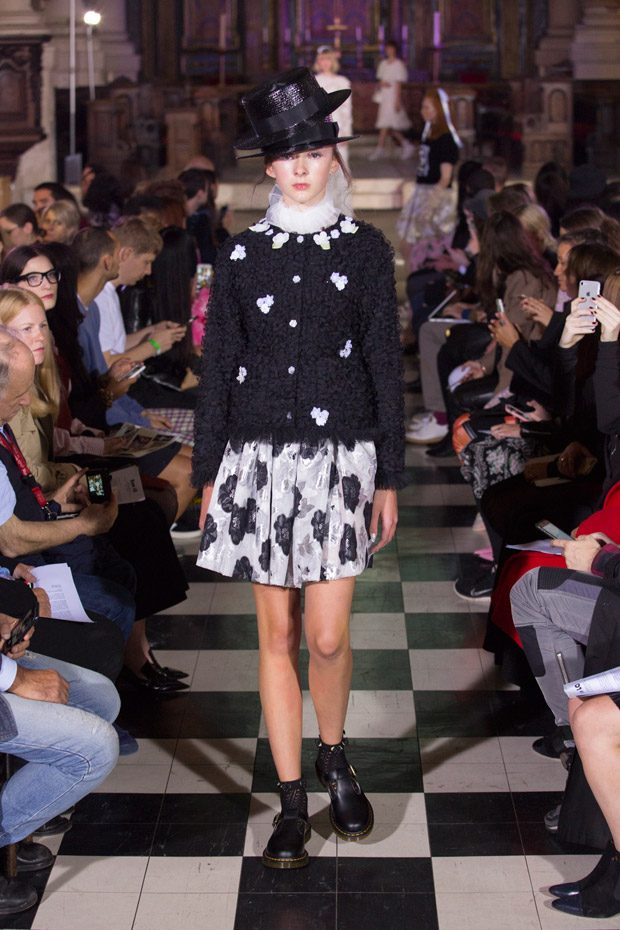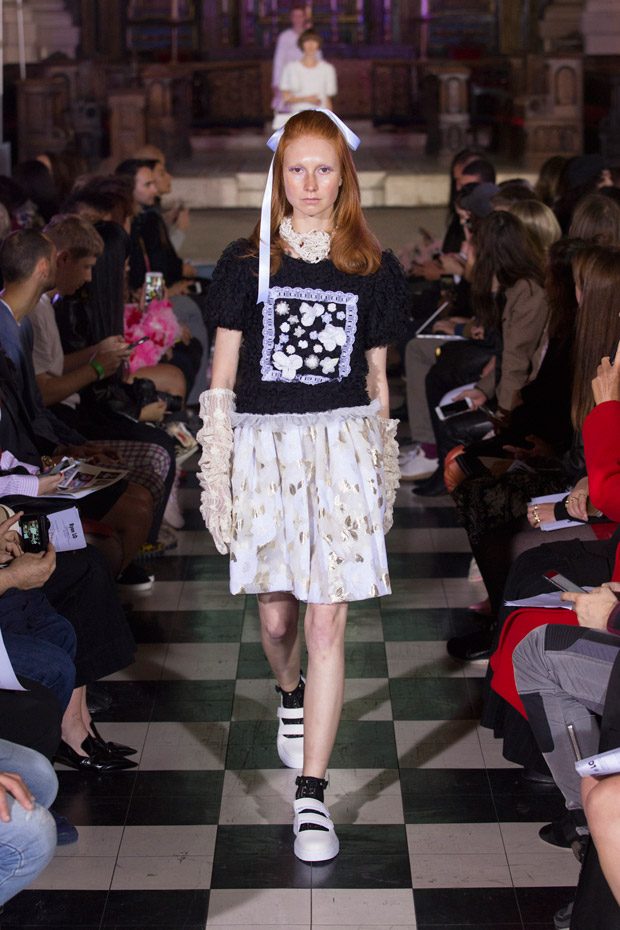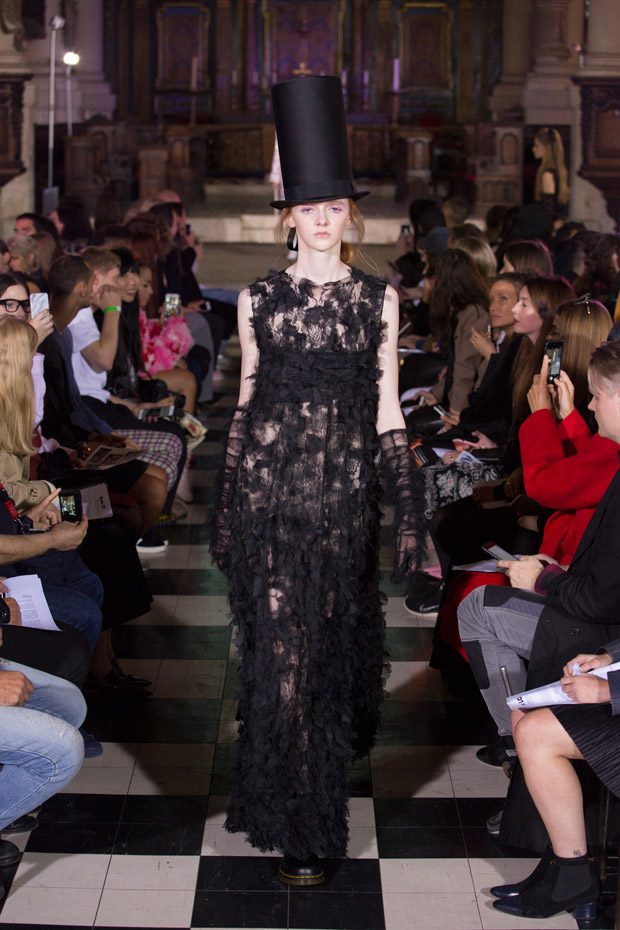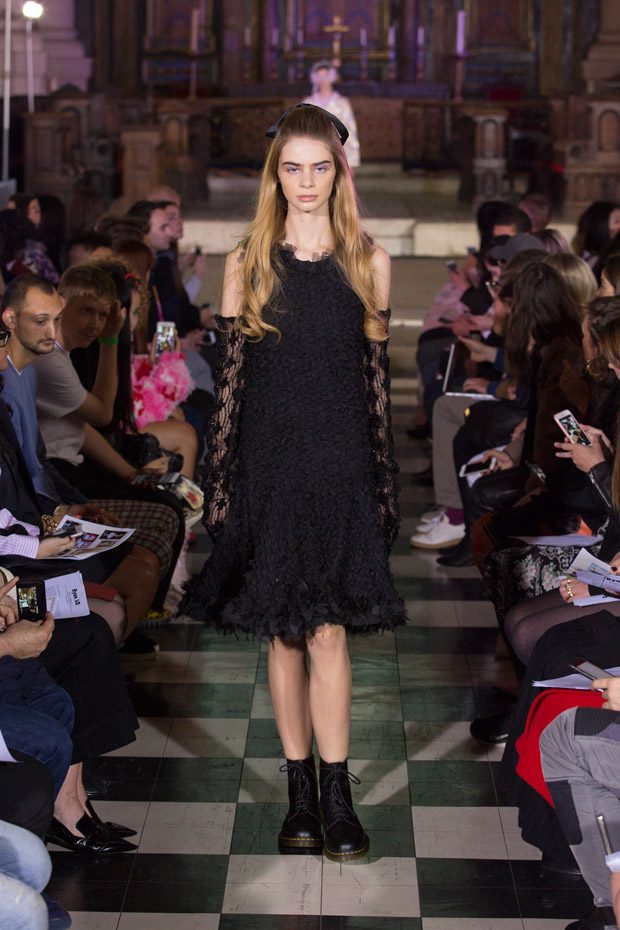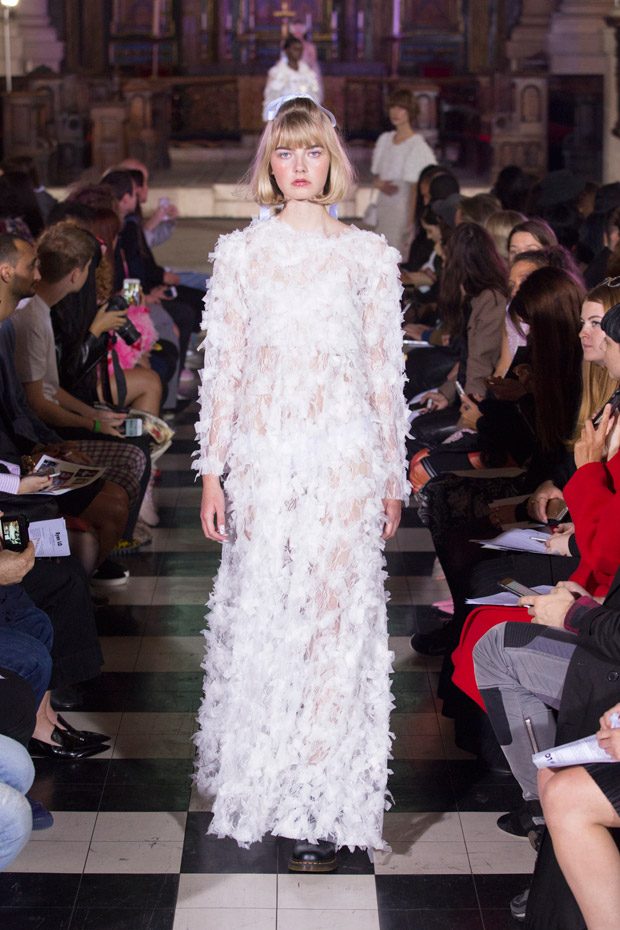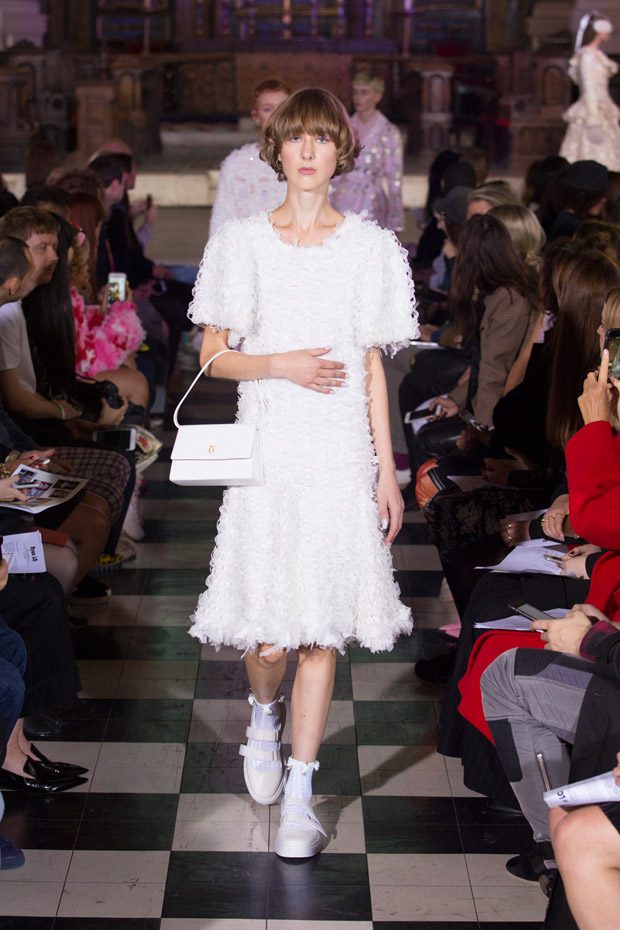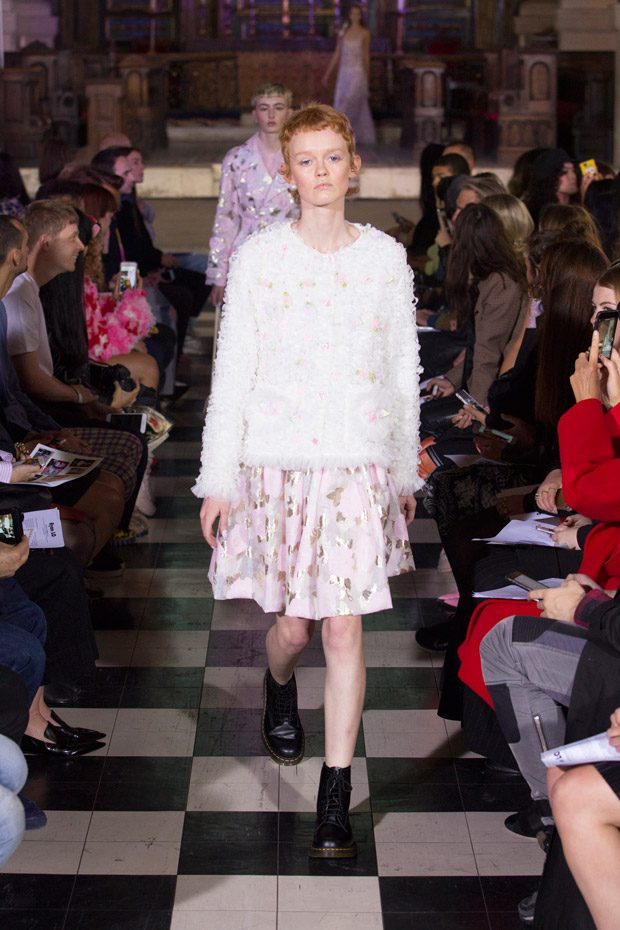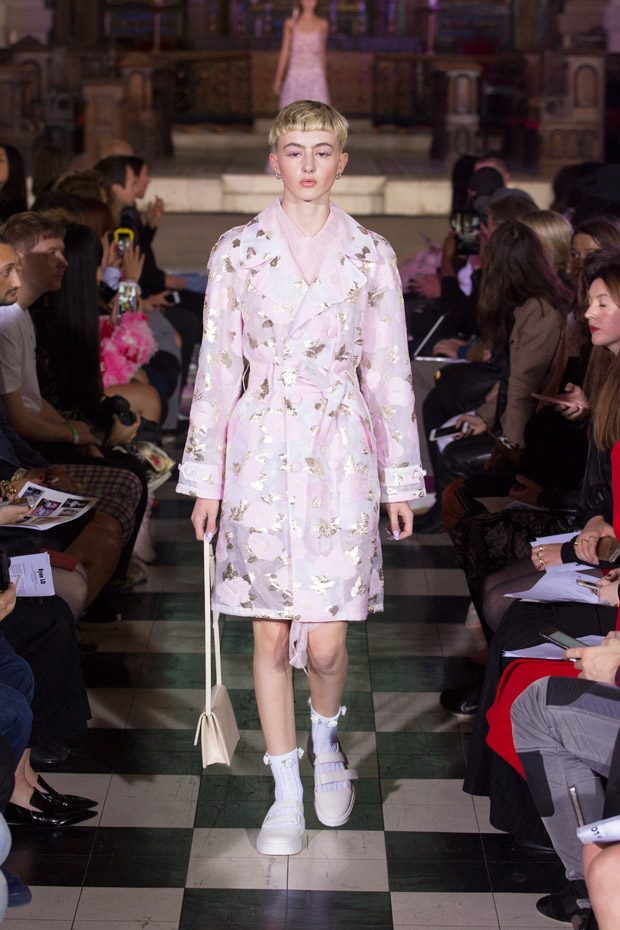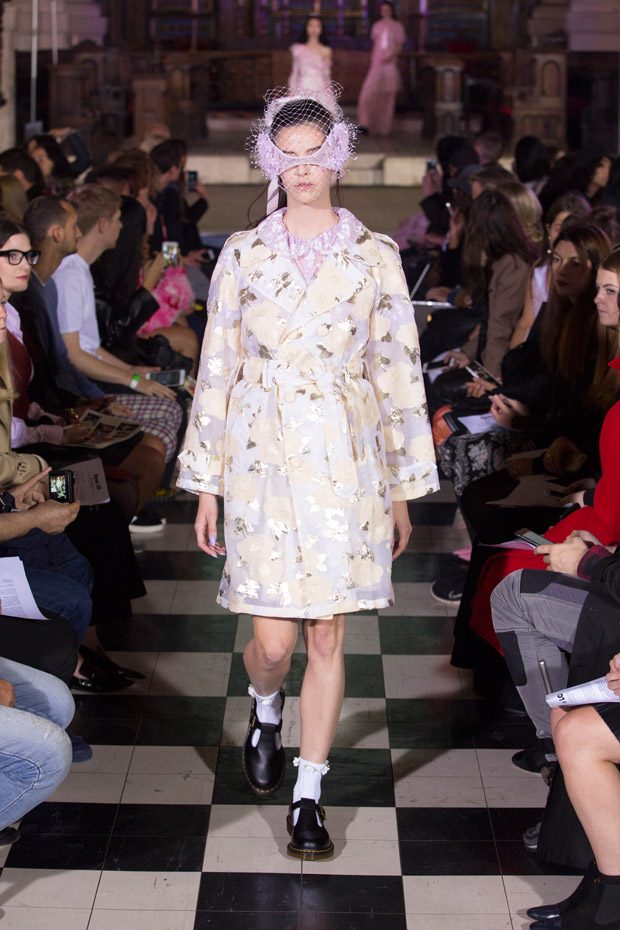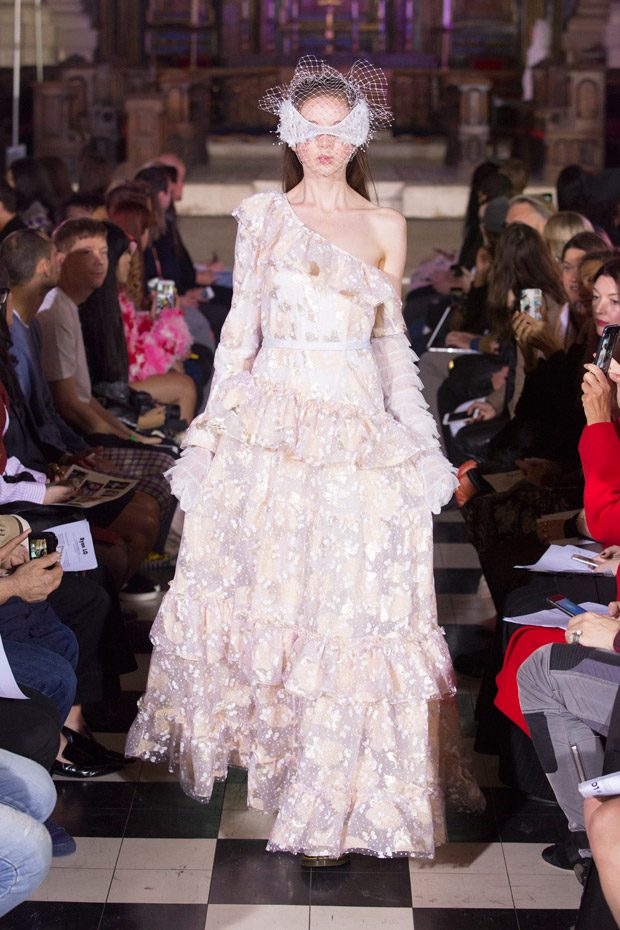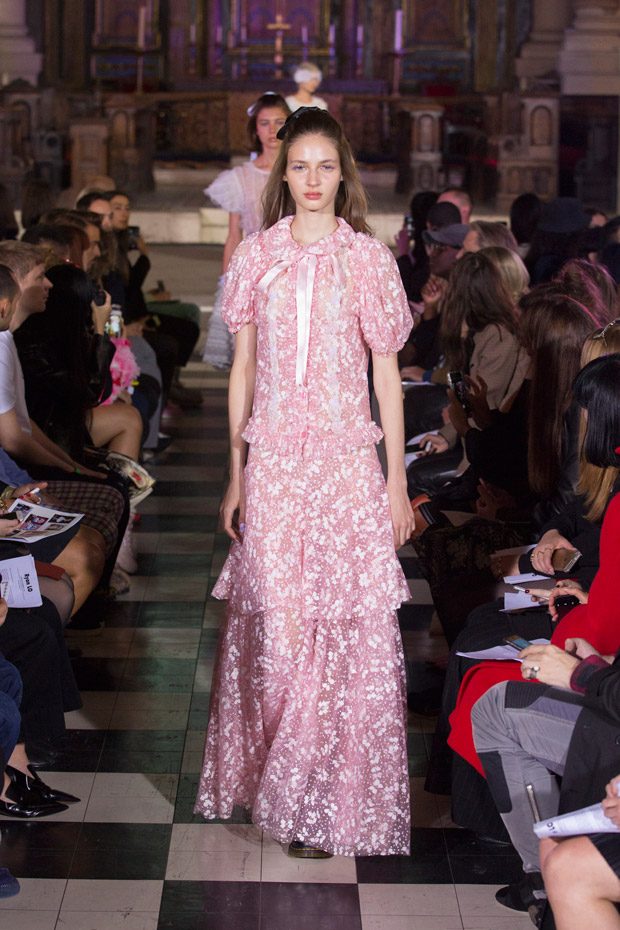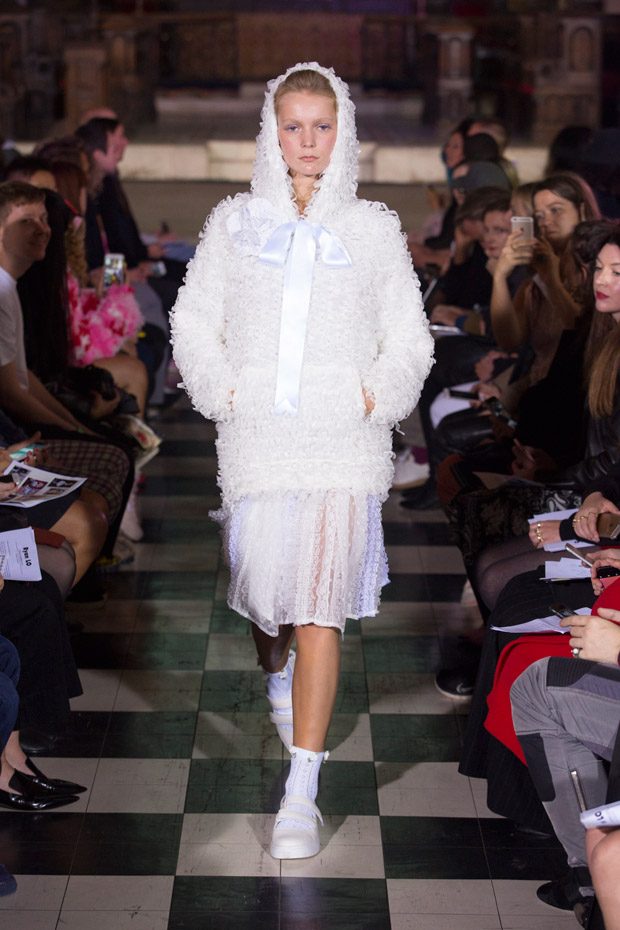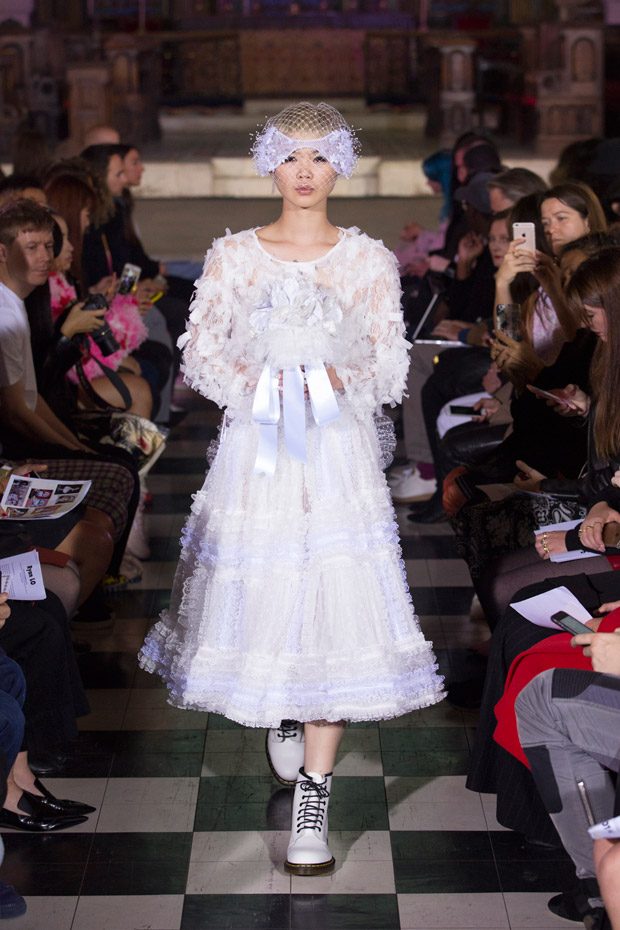 Hair Styling: Sam McKnight at Premier Hair and Makeup
Makeup Artist: Isamaya Ffrench at Streeters with M·A·C PRO Team
Manicure: Marian Newman at Streeters with CND
Styling: Victoria Young at Streeters
Casting Direction: Madeleine Østile I AAMO Casting at CLM
Production: James Tregaskes Production
Millinery: Stephen Jones Millinery for Ryan LO
Handbags: Launer for Ryan LO
Footwear: Dr. Martens
Branding Consultant: Agatha Connolly
Studio Manager: Principal Yip
Music: Dan Canetti
Images Courtesy of RYAN LO.
We love hearing from you, connect with us on Twitter, Instagram and Facebook.