Late 2016, songstress Alicia Keys brought back a trend of the bare faced fight when she publicly declared she's to seize wearing makeup. Keys, who following her announcement appeared both on red carpet and in fashion magazines, make up free and flawless, got the heads turning. While the fashion glossies are shy to denounce makeup, after all beauty houses are the leading advertisers today in most of top publications, beauty editors are more than happy to write about dressing down and feature Alicia sans makeup.
However, this sort of a move can turn into a true challenge, according to reports more than 50% of women from age 23 to to 48 can be defined as a 'cosmeticsoholic'. While some of the interviewees started wearing makeup since the age of 11! For many the morning routine would consist of foundation, concealer, powder, eye shadow, mascara, lip balms and in the end blush. Moreover, majority of women are more concerned about their makeup, than nails, hair as well as their outfit.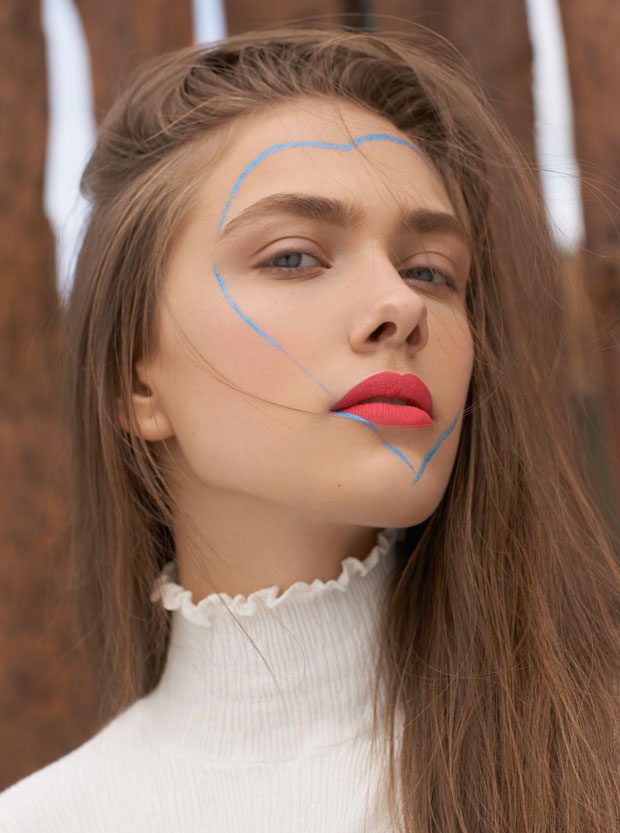 This daily tyranny of makeup is exactly what drove Alicia Keys, as well as many women, to radically give up the routine in it's entirety. Keys said, reflecting on the feeling of millions of women around the globe: "Whenever I left the house without makeup, I was worried. What if someone wanted to take a picture with me? What if they post it? Those were the insecure, superficial, but honest thoughts I had." However it is easy to use a #nomakeup hash tag, rather than to dig into the habit. This dilemma is also deeply routed in how we approach ageing, and there is now a true choice in finding a way to do so. Just as you put away your makeup at home, you need to consider layering up your skin treatments to make sure your ageing process is in your hands.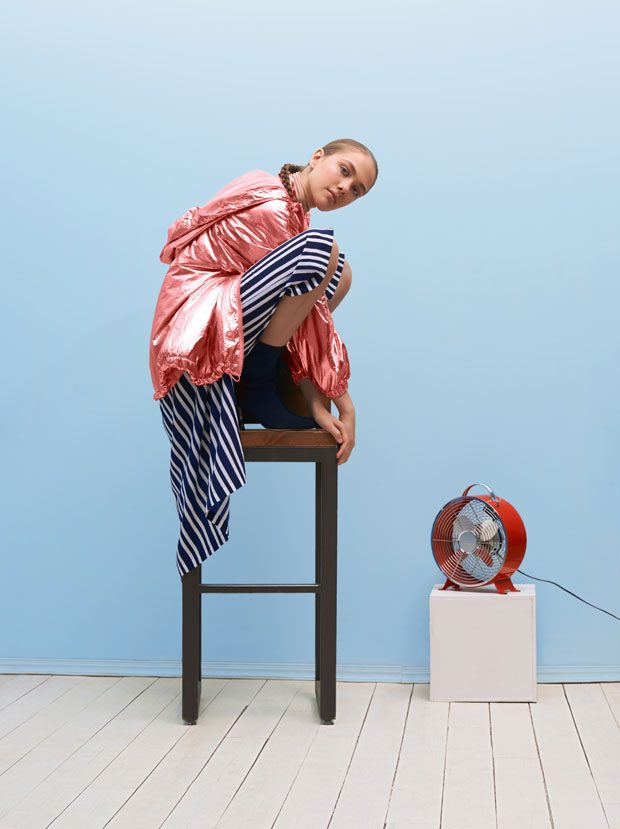 The moment you see yourself barefaced, you will revel to yourself how much more important is having a routine of facials than covering yourself with makeup. Going sans-makeup will more than ever show the need for you to rehabilitate your ageing complexion. A good way to start doing so is having a seasonal facial peel, which not only unifies the skin it also brightens it, not allowing the pigmentation to linger. In addition a good facial is to fade the line lines and acne scarring. A good dermatologist is to mix an acid combination especially prepared for your skin type, since we are far from the 80s  a facial is not to leave you looking like Freddy Krueger.
Furthermore, what comes next is the muscle work, we are talking about something completely opposite from injecting Botox – facial acupuncture. This ancient medicine hailing from China is no doubt proclaiming youth in a form of a full of energy and vibrant face. To achieve that the key is to relax and stimulate selected muscles by using acupuncture which is to result in an eye-catching anti aging effect.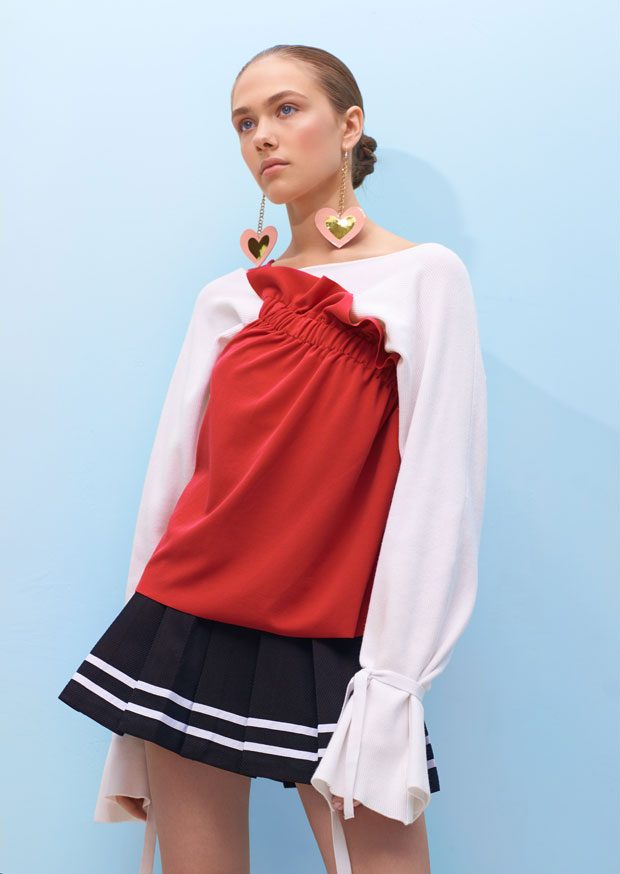 There's one more battle to add to your list, mesotherapy, while in it's description it may sound upsetting it is an important weapon when it comes to fighting age. The process itself includes a fine needle placed in a medical grade air gun moving at speed over your face. It indeed punctures, but at the same time it nourishes your skin with a cocktail of rejuvenating ingredients, still this process is far less invasive than applying a massive filler delivered by a syringe. Nevertheless, the true secret to good mesotherapy experience is the experience of the gun holder, so make sure you get a recommendation, a recommendation with receipts!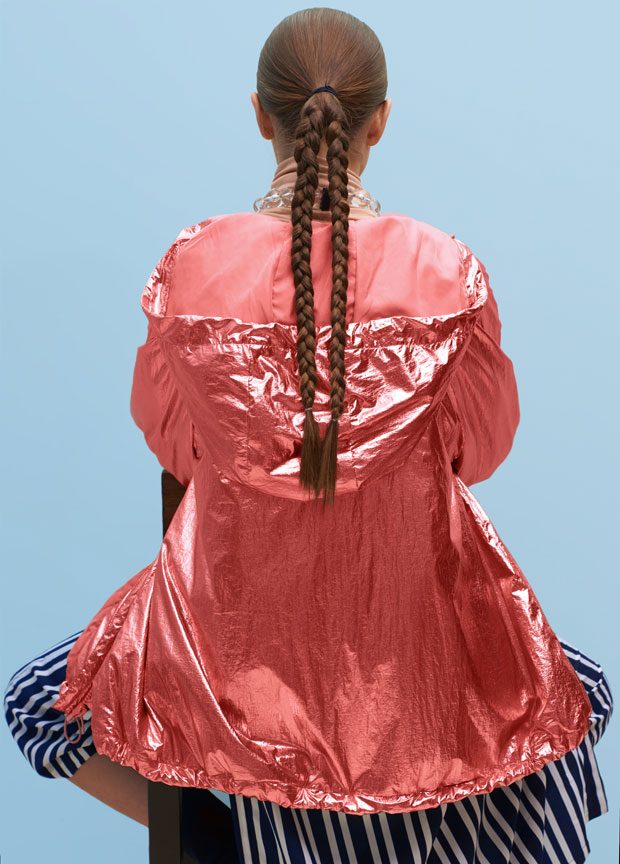 In short, there is no fast fix for a youthful face, but covering it with makeup is not the right answer. Whether it's a facial, or acupuncture, pick your route carefully and you can delete a few years and no doubt slow down the rate of decline.
Text by Ana Markovic
Photographer Anna Kirikova
Stylist Annette Dream
Hair and Makeup Tanya Savinova
Model Diana at Andy Fiord Models
Diana wears pieces from ZARA, OSTIN, Befree, Mexx, H&M, Paolo Conte, Levi's x Jean Paul Gaultier and Topshop to name a few.
Originally published in DESIGN SCENE Issue 018, available now in print & digital.