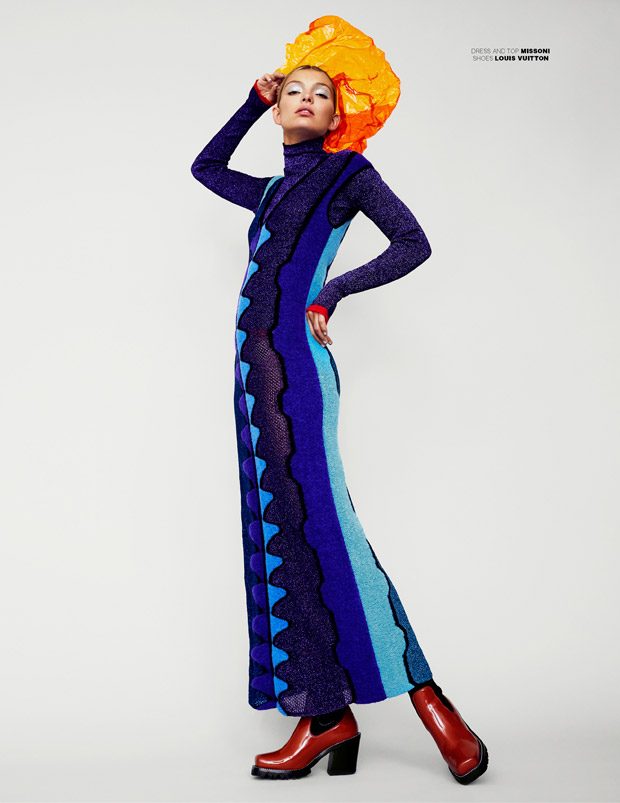 Photographed in New York supermodel CAROLA REMER brought a new twist on the colourful pieces of the Autumn Winter season posing in front of Filippo Del Vita's lens. Remer who was discovered almost ten years ago to this day fascinates the fashion industry, walking for top runway shows and grabbing covers of international glossy.
DESIGN SCENE ISSUE 019 – $19.90 PRINT & $3.90 DIGITAL 
During our shoot Carola sits down for an exclusive interview with our Deputy Editor ANA MARKOVIC to talk about the start of her career and booking her first fashion jobs, life on the go and beauty secrets.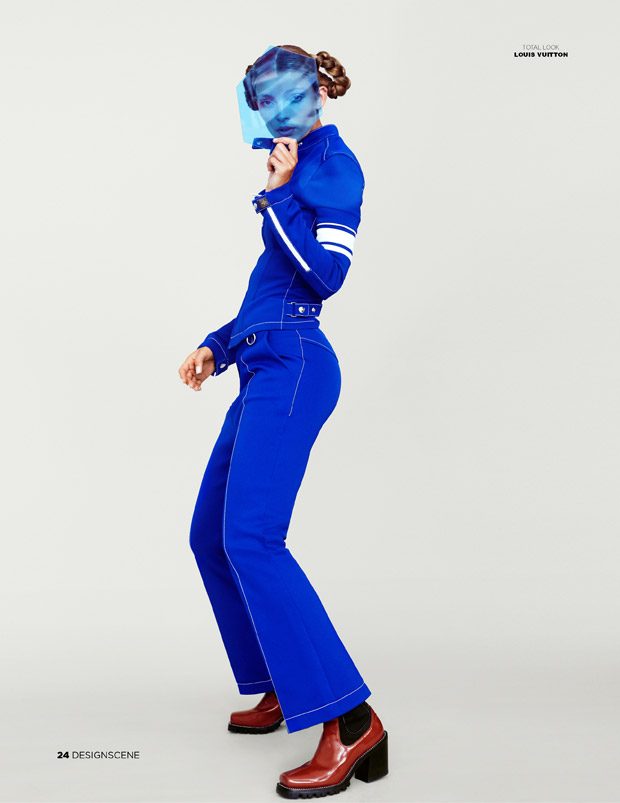 How were you discovered?
My Cousin took some photos of me while we celebrated my Grandfather's birthday, and without even asking me she sent them to a German modeling agency. They were interested in meeting me, so I went to Hamburg and the rest is history.
You left medical school to pursue modelling career, was it a difficult decision, and did u have the support from your family?
My family always supported me in every way possible. It wasn't difficult at all since I loved fashion from a very young age.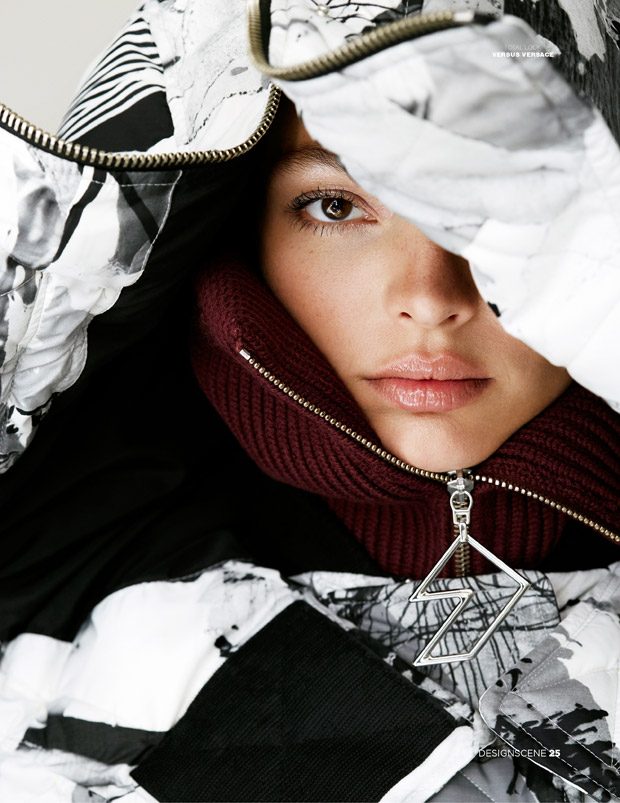 What was your first big break in the industry?
Just few months after I moved to New York I got the opportunity to work with Daniel Jackson for Self Service Magazine and Vogue Japan. After that I shot with Glen Luchford for Harper's Bazaar. Those stories came out just before fashion week, which of course helped me to book shows and to have a successful runway season.
You worked with so many amazing designers, brands and magazines, what are some of your favorite shoots that you've done so far?
I think that every shoot is amazing in its own way. I love to meet new people, and I also love to work with people I know since the beginning of my career. Of course, working for Vogue's, Harper's Bazaar, booking the Bvlgari Fragrance campaign and doing all the other amazing fashion magazines and runway shows is such an honor. To see how talented, creative and excited everyone on set is to make something new and beautiful, is my favorite part of every shoot.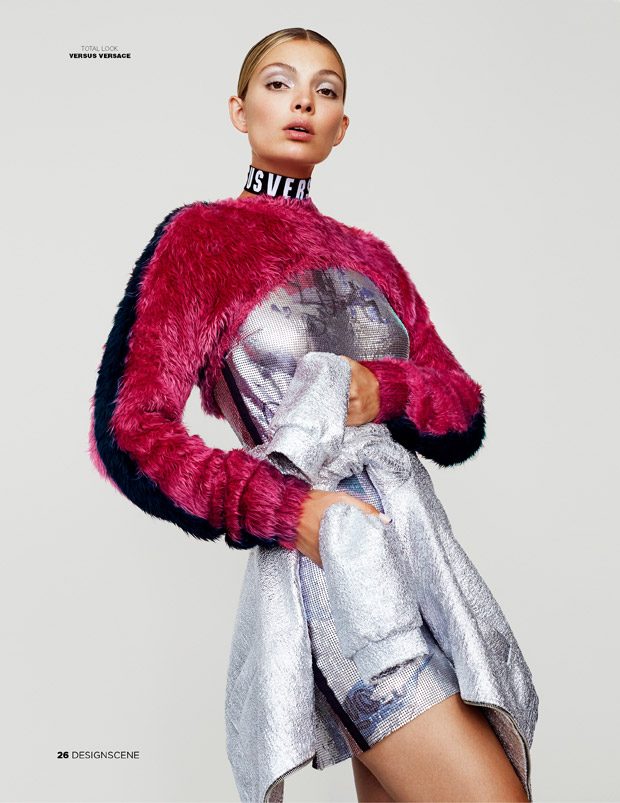 If you could go back, would you make some of decisions about your career differently?
I've learned so much throughout my career and I've grown so much as a person, I've never looked back and regretted anything. I try to grow, learn, and experience life as it comes, i always try to be the best version of myself.
How do you deal with all the traveling that comes with being a model?
Staying hydrated and getting enough rest right before traveling is very important to me. As well as time management. I try to be organized when it comes to packing. This is the best way for me to have an easy and enjoyable travel day. And to have the best time wherever I'm heading to.
What's the craziest shoot you've ever done?
Once I had shoot in Iceland and I think it was sometime around March so it was quite cold there. I was wearing beautiful dresses for the shoot, but in between shots I was in an ice breaker onesie to stay warm. Looking your best for the camera when you are freezing cold is quite a challenge.
After working in modeling industry for a quite few years, has your perception of beauty changed?
I think I've learned to accept my body in a different way. Being active and eating healthy is way more important to me these days then just focusing on being a certain size. Everyone's body is built differently, we just have to love them for how they are. This is what makes us beautiful as people.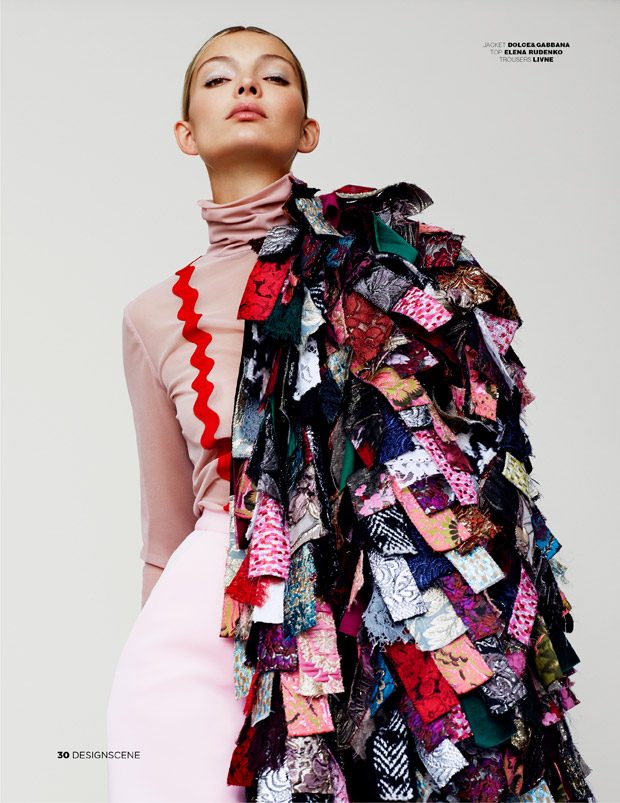 Your ultimate fashion icon?
My ultimate fashion icon is definitely Karl Lagerfeld.
What is the favorite piece of clothing in your closet?
My favorite piece of clothing is my vintage tassel leather coat with silver studs on the front, because I can wear it with just about anything.
How often do you check your social media accounts? Are you addicted to any of them?
It depends on my mood haha. Sometimes I check them often, sometimes not. Instagram is my favorite, but I'm not addicted to it.
How would you describe your personal style?
I like to mix and match clothes. Designer clothes with regular streetwear. They always have to be comfortable but chic. A pair of jeans with a cute blouse, some nice designer shoes, leather coat and a great purse are probably my go to.
How do you stay in shape?
I love to workout. Pilates is my absolute favorite, combining it with some cardio weight training works prefect for me.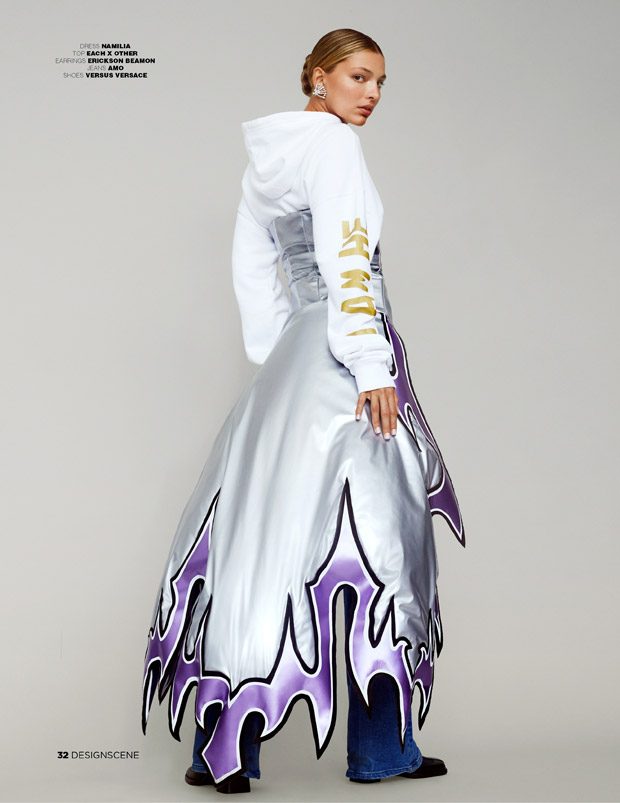 Your favorite fragrance?
I like perfume oils and I like mixing them together. My favorite scents are lavender and jasmine.
What's your beauty secret?
On my days off I try not to wear a lot of make-up, just a little concealer under the eyes. Curling my lashes, brushing my eyebrows with some clear gel and some lip balm. I always wash my face right after I get home. Since I want my skin to breathe, I drink a lot of water and I use face masks as often as I can.
Keep up with Carola @carolaremer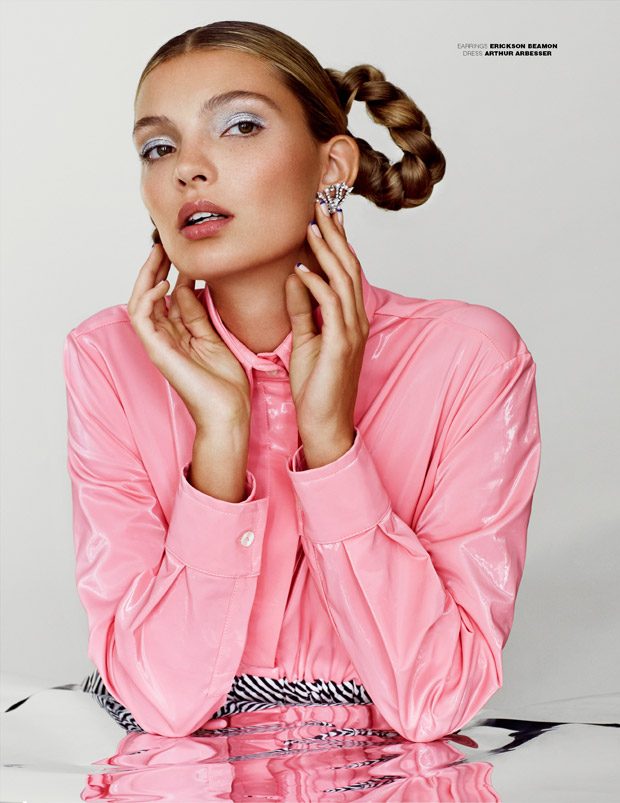 Photographer: Filippo Del Vita – filippodelvita.com
Stylist :Amarsana Gendunova
Hair Stylist: Eloise Cheung
Makeup Artist: William Murphy
Manicurist: Yukie Miyakawa
Model: Carola Remer at Marilyn NYC
Retouching: Nina Dobric
Photographer Assistant: Felipe Esteban Luque