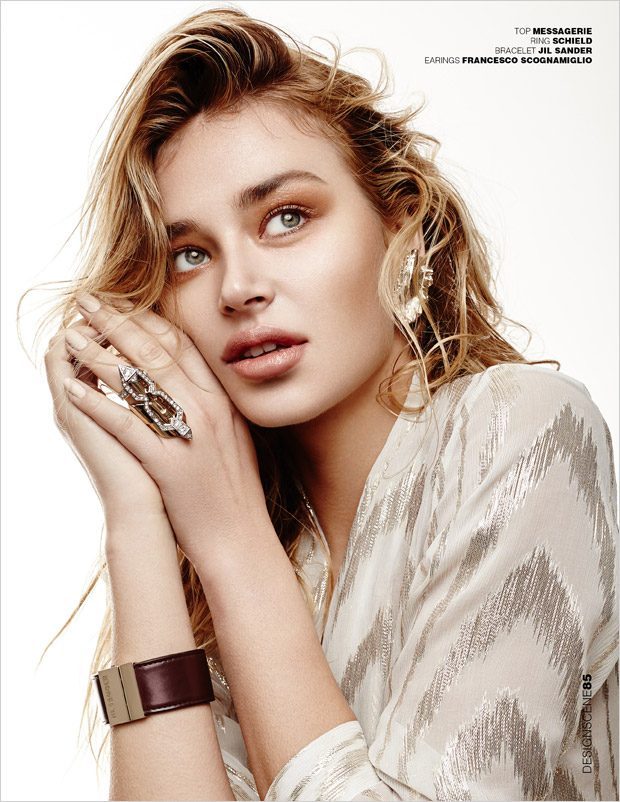 Diamond jewelry are among the most appreciated accessories that you could wear. While your taste in jewelry has most definitely changed over the years, one thing stays the same: the need to correctly pair your diamonds with your outfits. When you're buying your clothes or your accessories, you probably have a well-defined process in mind. You like certain styles, certain colors, certain materials. You've devised this process based on years of cultivating your own unique style.
Now, it's time to learn how to pair one with the other so that your looks catch the eyes of even the most exacting observer.
Earrings
Even if you're not that into wearing jewelry, you probably own at least a couple of pairs of earrings. That's because earrings are one of the most versatile accessories if worn correctly. Earrings come in different styles, from studs to drops, from hoops to chains, clusters, and so on. Each style goes well with a different type of outfit.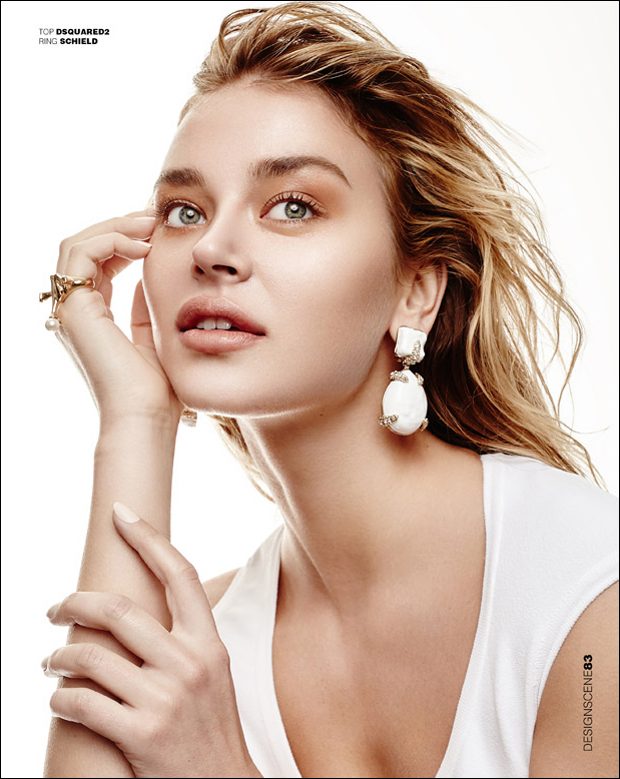 Let's take drop earrings for example. These would go well with a long, collarless dress or top. Don't wear a necklace in this scenario. You're trying to grab the attention through the earrings and not through a shiny necklace. If you're headed to a cocktail party, you can either go for cluster earrings or drops. Choose the ones that better complement your outfit by looking at the material and the colors. If you're wearing a black dress, you don't want to wear black earrings. Go for something that creates a strong contrast, like white.
Formal events are a great opportunity to show off your diamonds. According to Beyond 4Cs, a pair of diamond studs are more than enough to compliment your conservative outfit. Opulence is not your friend during formal events.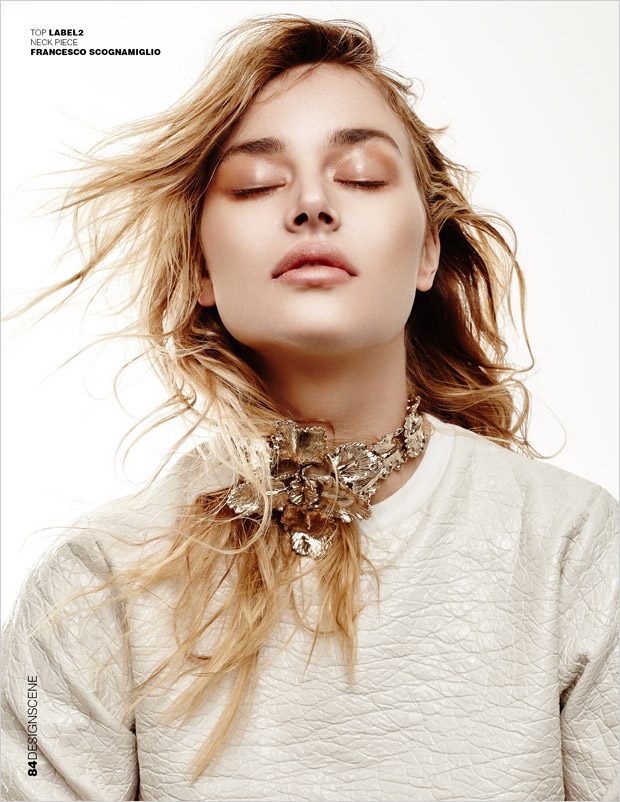 Necklace
Probably the biggest necklace trend of the year is the statement necklace. While it's not suited for every occasion, if worn correctly, it can really make you stand out in the crowd. For the best results, pair your statement necklace with an outfit with a plain dress. Long thin necklaces can be paired with multiple outfits. One of these outfits is without a doubt the formal dress. For even more style, pair the necklace with a pair of teardrop earrings. On the other hand, the thin necklace also works with tops that have deep cleavages.
There's nothing that complements your office attire more than a pearl necklace. It's classy, it's stylish and it goes well with the darker colors of the formal office wear. Not only do the pearls look great around the neck, but the contrast brings out their shine even better.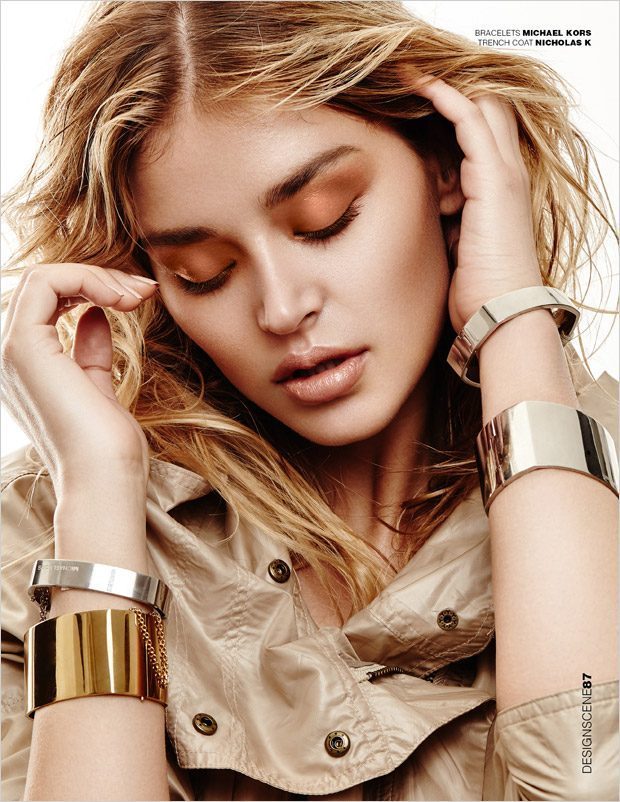 Bracelets
When it comes to bracelets, always remember that you should never wear a large bracelet on the same wrist as your watch. You don't want either of these two accessories to steal the show from the other one. Moreover, if you want to wear a watch and a bracelet at the same time, make sure that the styles are matching. Casual bracelets go with casual watches and luxury bracelets go with luxury watches. A crystal, diamond or pearl bracelet can be best paired with a formal black dress. You can also wear it with a more formal, office-like outfit. Since the ethnic leather bracelet is very popular these days, we'd recommend pairing it with a vintage dress that you can wear with a pair of boots. It's the perfect combination for warmer seasons.
Rings
Finally, it's time to pair your rings with your outfits. From the start, we can agree that if you're wearing a wedding dress, nothing can top the diamond ring. You shouldn't even be wearing other rings at that moment. However, not all days are your wedding days and not all of your rings are wedding rings. Elegance is key when it comes to pairing your rings with evening attire. If you're rocking your little black dress, you only need a single, elegant ring on your finger. Diamonds or pearls make for the perfect rock on this ring. If you're wearing a pair of jeans and an oversized top, it's your chance to wear multiple rings. Pick the classier, smaller ones over the larger, more opulent ones. You want to compliment the outfit, not distract everyone's attention from it.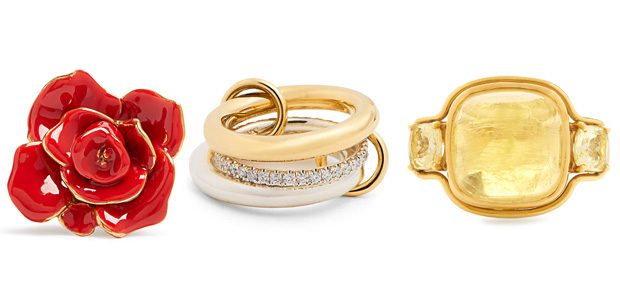 Rings left to right from Oscar de la Renta, Brigid Blanco, and Spinelli Kilcollin
For a more casual, laid-back look, you should try the newest ring trend: the handscape. It's a collection of thin rings with different designs that can be put together to create a unique scene. Go for the same metals and colors for the best look.
All images star top model Sofi Milo photographed by Ivan Genasi with exquisite styling by Ivan Rasic photographed for DESIGN SCENE Magazine, see the jewelry story in full.