Home is where you come to unwind after a long day and a place where you look forward to spending quality time with your family and pets. That's why it's important to make your home cozy and inviting. Nobody wants to live in a boring home with little to inspire in terms of decor.
There are lots of ideas you can apply to transform your home quickly into a comfortable living space. Here are some affordable ways to make your home cozier.
Read more after the jump: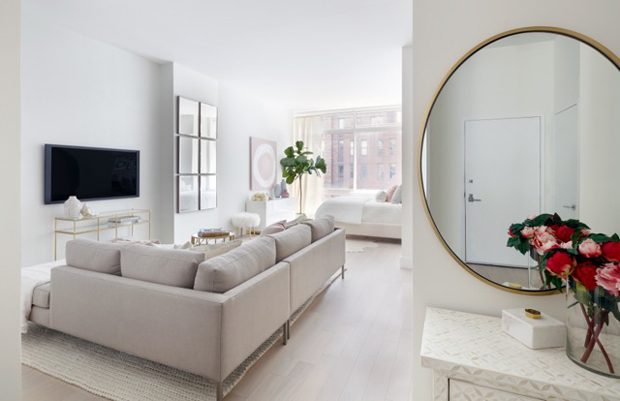 Warm Wall Colors
According to a color consultant for ownatlantic.com, room color is crucial when it comes to creating an inviting and cozy living space. Although mostly underestimated, the effects of color are subtle and significant in creating a positive mood. Go for warmer shades of yellows, oranges and neutral browns and greys for the coziest feel.
Add Some Layers
Perhaps the easiest and fastest way to make a space cozier is by layering the furniture with colorful pillows and decorative blankets or fabrics. For instance, you can instantly change the look of a room by layering a couch with a comforter and a soft cotton blanket on top for warmth. Add some pillows of different sizes and shapes for decor and comfort.
Curtains and Drapes
Curtains can transform any room. Curtains come in a wide range of colors, textures and patterns to suit your decor needs. Colored curtains and drapes particularly create a spacious and luxurious aspect while darker curtains make interior spaces feel more welcoming and comfortable.
For windows that are exposed to the sunlight all day, opt for thicker curtains. For other windows, go for lighter shades of yellows, browns and oranges as they enliven the sun's light, creating a brighter look.
Soft House Rugs
Everyone loves soft, colorful rugs. You can place them just about anywhere in the house. A patterned or colored rug with a texture you love and want to touch is a great way to add some coziness and warmth to a room. Place soft house rugs of different sizes on floors just below your sofa sets, on your bedside and even in your bathroom or other bare floor spaces.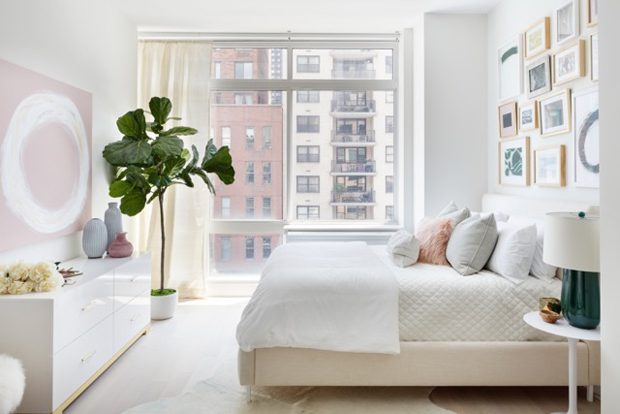 Creative Lighting
Lighting is one of the best ways to create a cozy ambiance in living rooms, bedrooms and other interior spaces. You should avoid bright overhead lights and instead opt for creative lighting options like colored table lamps with dimmers, walls lamps and floor lamps.
Consider switching out those fluorescent lamps in your home with modern lighting bulbs that provide a warmer and cozier feel. Dimmers are a great way to instantly create mood depending on how you want to express your decor ideas.
Flowers
Add some fresh flowers and place them at central points in your living room or kitchen to bring some natural beauty and vibrant feel to your interior spaces. You don't have to spend much on expensive flowers. It's easy to create the perfect look with cheap flowers with the right flower arrangements. Add some color and decorative art to the flower vases or containers you use.
Create a Personalized Nook
We all experience those moments when we want to draw back to our own small space and do nothing at all. Create a nook for yourself, preferably in a quiet corner or by a window with great outdoor views. Pick a nice comfortable chair and place it wherever you choose and add some comfy pillows or a cuddly blanket over it. A footrest will make it even more comfortable.
Conclusion
Making your home cozy will definitely have a positive impact on how you feel about your home. Transforming your interior spaces doesn't have to be a complicated or an expensive process. With some color, creative lighting, soft fabrics and small additions, you can easily make your home more inviting.
Author Bio:
Shawn Baron is an influencer marketing pro with brownboxbranding.com who is passionate about building authentic relationships and helping businesses connect with their ideal online audience. He keeps his finger on the pulse of the ever-evolving digital marketing world by writing on the latest marketing advancements and focuses on developing customized blogger outreach plans based on industry and competition.
Images from archiscene.net – Loft on Manhattan's Upper East Side by Taylor Spellman