Fashion photographer Patrick Demarchelier captures a striking portrait of NICKI MINAJ for T THE NEW YORK TIMES STYLE's 'The Greats issue styled by Marie-Amélie Sauvé. For the session Minaj is wearing pieces from Louis Vuitton, 3.1 Phillip Lim and Alaïa.
"I kind of love that I've had to go through so many hurdles to get where I am because I feel like I deserve it. I had so much going against me in the beginning: being black, being a woman, being a female rapper. No matter how many times I get on a track with everyone's favorite M.C. and hold my own, the culture never seems to want to give me my props as an M.C., as a lyricist, as a writer. I got to prove myself a hundred times, whereas the guys that came in around the same time as I did, they were given the titles so much quicker without anybody second-guessing." – shared Nicki Minaj for T Magazine.
Related: See All 7 Cover of T's The Greats Issue
The new issue of T is now on newsstands, scroll down to preview more of Nicki's cover story: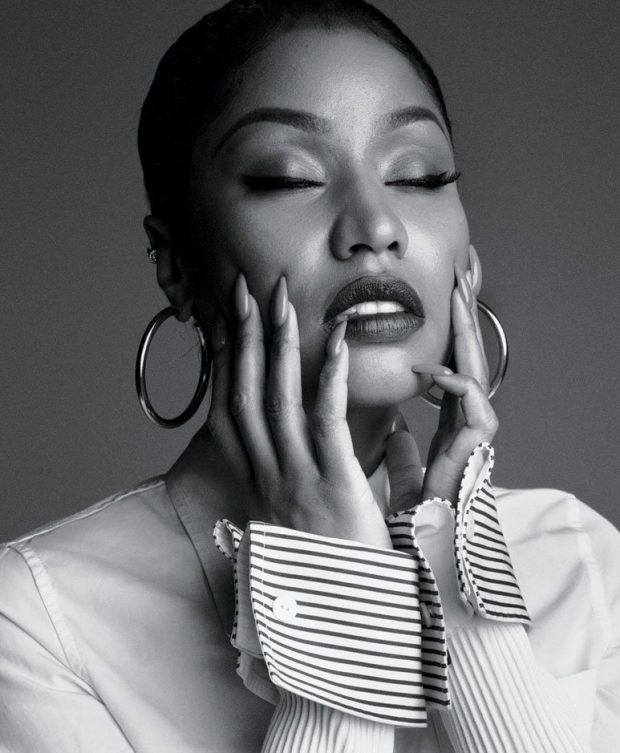 Fashion Photographer Patrick Demarchelier.
Styling by Marie Amelie Sauve
Makeup Artist Pat McGrath x Sheika Daley
Hair Stylist Tokyo Stylez
Production by PRODn at Art + Commerce
Manicure by Casey Herman at The Wall Group
Tailoring by Lars Nord for Lars Nord Studio
Digital technician: Evan Lee
Photo assistants Margaret Gibbons, Rob Massman and Ryan Page
Stylist's assistants: Rae Boxer, Rasaan Wyzard, Sean Nguyen, Elaine Ragland and Derek Ezra Brown
Read the full story on nytimes.com.