During our busy show days at Berlin Fashion Week, DESIGN SCENE contributor SUSSAN ZECK had the chance to meet Austrian designer REBEKKA RUETZ  for an exclusive interview. Since 2011, the Austrian designer is showing her collections twice a year in Berlin and made herself a name for her highly creative style full of innovative ideas that is often paired with an incredibly interesting material mix. This season, "Cosmic", was certainly a remarkable collection that stood out. It was a blithe, compelling collection that made us dream of travelling through the universe in multi- coloured pieces. Albeit the character of this collection was a flamboyant one, all of this collection's' pieces always stayed utterly wearable. Dare to wear whatever you prefer! Follow your own intuition and create the life you dreamed of!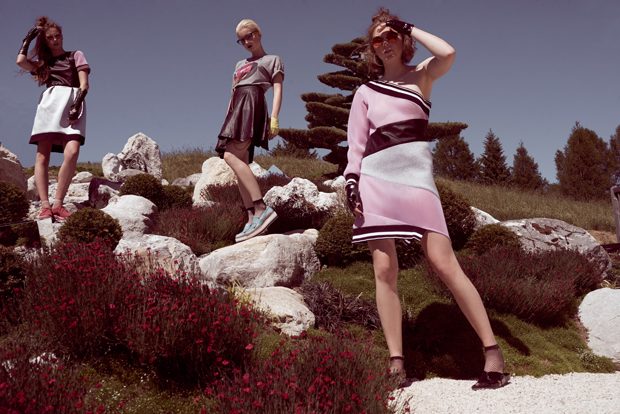 Worth of mentioning are also the achievements in her vita: the creative spirit behind her own label finished her studies as Best-Graduate and Cognos Relevance Award winner at AMD Munich in 2008. She gained inspiration and experience during her studies in India and her work for PETER PILOTTO. As logic consequence, she founded her very own fashion label in 2009. It did not take a long time and only two years later, in 2013, she won the Best Newcomer Award presented by STEFFL.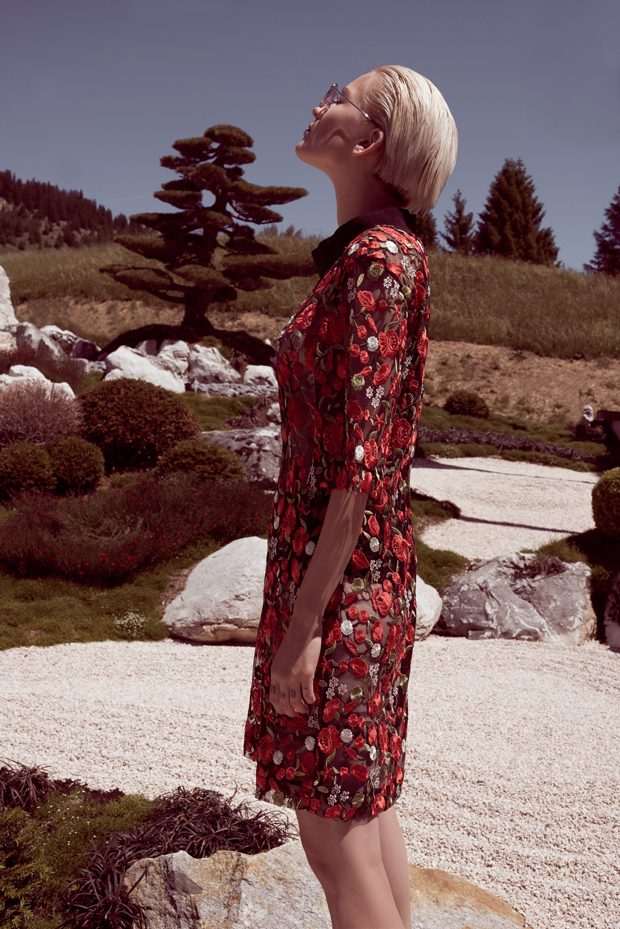 Her striking prints and perfect material choice are made for the cosmopolitan, strong, independent woman that independently masters her own life. Needless to mention, we could not wait to ask Rebekka Ruétz some questions we really wanted to know.
How can the Rebekak Ruétz wearer be characterized?
The Rebekka Ruétz wearer is a modern Amazon which is taking the things in life she prefers without asking too much.
How long ahead are you working on your new collection?
That depends from season to season. However most of the time I'm having the new idea while I'm still working on the current collection.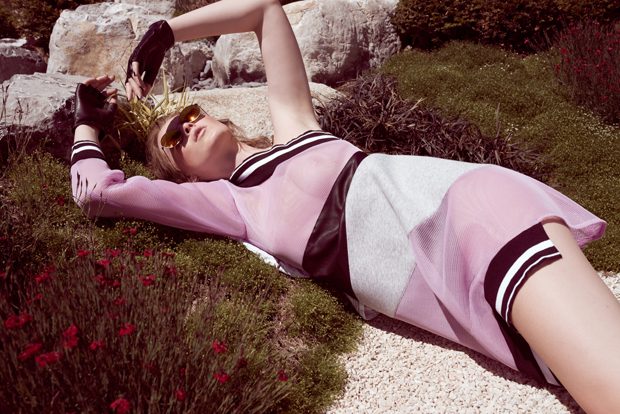 So, what sets your latest collection "Cosmic" apart from your previous?
 I have to say "Cosmic" focuses on diversity and authenticity, Retro Athletic Wear is paired with femininity and science fiction. The shapes are distorted and underline the typical material mix.
Is it more important to create dreams or to create pieces that are very wearable?
Both factors are very important for me, dreams that are not worn are as pointless for me as clothes that don't make you dream.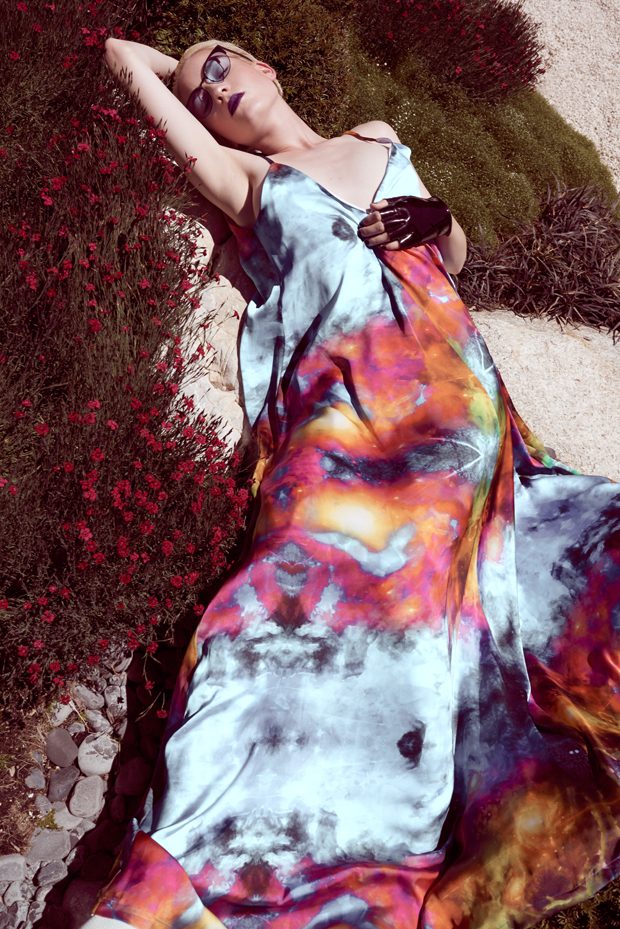 Which inspirations did you have for the current collection?
For the current collection I was inspired by the cosmos, the universe, the sports and the sun.
Since many seasons, you are showing in Berlin. What makes Berlin as a fashion city so special?
In my opinion Berlin is at the moment one of the most popular cities in Europe and it is currently changing. That is what makes it so special.
Berlin scene is getting more attention and it seems the fashion industry is in a rebuilding phase, do you see the changes?
Luckily I cannot predict the future but, however like many others, I am very excited for the innovations now available to creatives in the fashion industry.
What was the best advice you ever received?
Oh, I don't like getting advices …
When it comes to booking a model, does their presence in the social media play a central role? Or are follower numbers overrated nowadays?
Social media is part of the game, but in the end it is not the only reason why we are booking a model or not. The whole package has to fit.
How important is it for you to come to rest and how do you come to rest?
In the past years, coming to rest has become more and more important to me, as the projects I'm involved with, are getting more and bigger. When it comes to taking time to rest, I like to spend time in the nature and I also discovered Qi Gong.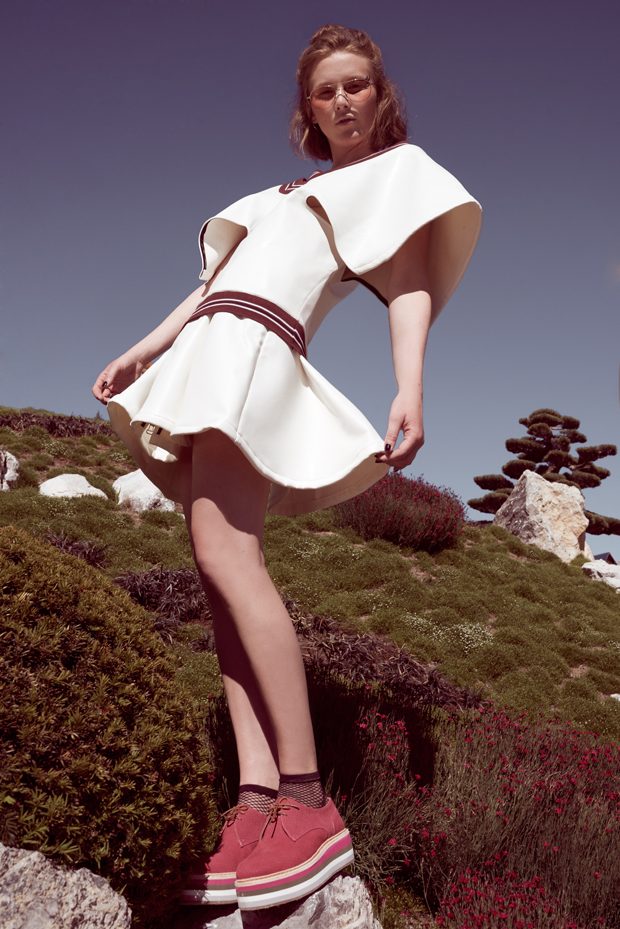 Thank you very much, Rebekka Ruétz, for taking time and for answering our questions in such a charming way! It may be some months ahead, but we cannot wait to view your new collection next January. For more of Rebekka's work visit her official web page: www.rebekkaruetz.com.
Rebekka Ruétz photographed by Domenic Hartmann
Interview by Sussan Zeck @sussanzeck
Keep up with Rebekka @rebekkaruetz on Instagram.
Originally published in DESIGN SCENE Issue 018, available now in print & digital.