With opportunities for international travel and celebrity appeal fashion is one of the most vibrant and dynamic industries you could ever hope to experience as a career. For many, obtaining a job within the fashion industry is a dream come true; perhaps you're a designer, model, journalist, or retailer with aspirations to make your fortune with fashion. However, there are a few hoops you're going to need to jump through first.
Bagging your dream job in fashion
The world of fashion is a fast-paced and challenging one, and while it's not short on glitz and glamor, there's a great deal of hard work going on behind the scenes. Have you ever fancied being a part of that world? The fashion industry boasts more roles than you could perhaps imagine, including designers, production assistants, visual merchandisers, buyers, social media and marketing managers, models, stylists, and retail employees, each demanding a certain set of skills and experiences.That's not to say that getting a job within the fashion industry is easy, though. Indeed, finding the right career can be a real labour of love for those that have always dreamed of working in fashion.
Read more after the jump:

Perhaps the chief obstacle standing between budding fashionistas and their dream careers is the sheer number of similarly minded interns and wannabe employees vying for the same roles. The world of fashion is a vast one, but there are only so many positions. This detail enables the industry to be fussy about who it accepts; while fashion is entirely subjective, it won't be for everyone, regardless of his or her passion or drive. Fashion also happens to be facing uncertain times, thanks to changing consumer behaviour, new trends that have redefined the industry, and new technology altering the way that businesses are operated. It would appear that the industry's vibrant dynamic is also one of its greatest challenges.
So, do you still think you've got what it takes to succeed in the fashion industry?
Research, research, and research some more
First thing's first; what kind of role are you looking for, and how do your skills match the position's demands? The fashion industry is a vast one with roles for all kinds of people. However, it's always a good idea to research where you might fit in before tentatively approaching fashion houses, designers, or retailers.
Not all employers will demand a qualification, but fashion degrees, design diplomas, fashion merchandising degrees, or marketing qualifications, might demonstrate your passion and expertise, as well as highlighting how seriously you're taking your quest.
Take a good look at the industry and make notes; what kind of action is going to be expected of you at every turn?
Be prepared to put in the hours
You're going to need to learn the fashion industry from the ground up; most people working in the industry will, at one time or another, have fetched coffee, dressed models, or cleared up after an important meeting. Gaining an internship is likely to be crucial to your future success, and will introduce you to a wealth of contacts, new skills, and experiences that are likely to further your search for a career within the fashion industry. The industry is dominated by hard taskmasters and big names that won't accept fools gladly; finding an internship or voluntary position will be your opportunity to prove your worth, work out where your interests and allegiances lie, and to get to grips with the industry's inner workings.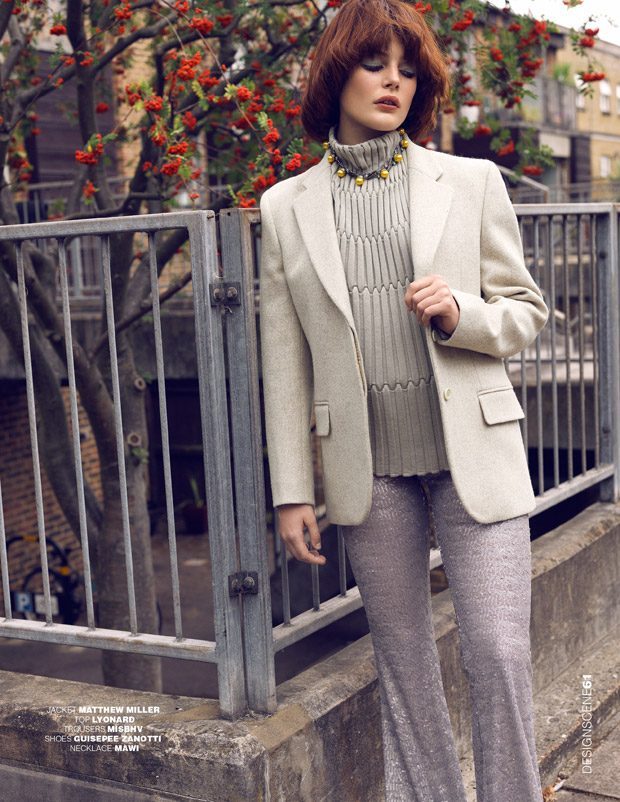 Manage your finances
With unpaid internships, it's essential to learn how to manage your finances; especially if you're spending your time volunteering, or temping without any firm promise of a stable career. It can be tempting to part with cash you just don't have to keep up with the latest trends, but this lifestyle won't fund itself. If you're going to embark upon a journey into fashion, it's essential to accumulate some savings, or to undertake paid part-time work. Don't be tempted by a loan; not content with horror stories of hidden charges, high-interest rates, and mis-sold PPI, many find that the industry's uncertainties make it impossible to repay even small amounts. The PPI deadline is now looming for many misled borrowers, so it's always a good idea to avoid that kind of situation altogether by having funds in reserve you can access when needed.
It's not what you know, but whom
Be prepared to network, and to make a name for yourself wherever you can. After all, the fashion industry is a largely sociable one; getting your name out there is likely to open more doors than fading into the background will. Explore the fashion events taking place around you, and attend them with an open mind. It's also a good idea to join any number of online communities and to become a part of global discussions that revolve around fashion. Have an opinion, and don't be afraid to be heard; the most outspoken fashionistas certainly earn attention in their circles. Finally, be the one to start conversations. The industry is peppered with influential minds and go-getters so learn the names and professions of those who will get you to where you need to be. The next time you encounter such a name, you'll know what to do.
Start a beauty and fashion blog
Whether you've aspirations to be a writer or not it's always a good idea to maintain a fashion and beauty blog, or to manage a YouTube channel, Pinterest board, or Instagram feed; the fashion world relies on the tangible, so you'll need some way to convince potential employers that you know what you're talking about. Besides, such projects will become an easily accessible CV and portfolio for a time when you begin to apply for jobs. Fashion is subjective, so you'll be able to write your blog or upload photos safe in the knowledge that there's no right or wrong answer. In fact, you should be encouraged to express yourself. Creativity is, after all, at the heart of the fashion industry.
The fashion industry isn't all that scary; it just takes a lot of hard work, passion, and determination to make your way in such a competitive field.
Images by DOMEN / VAN DE VELDE for Design SCENE