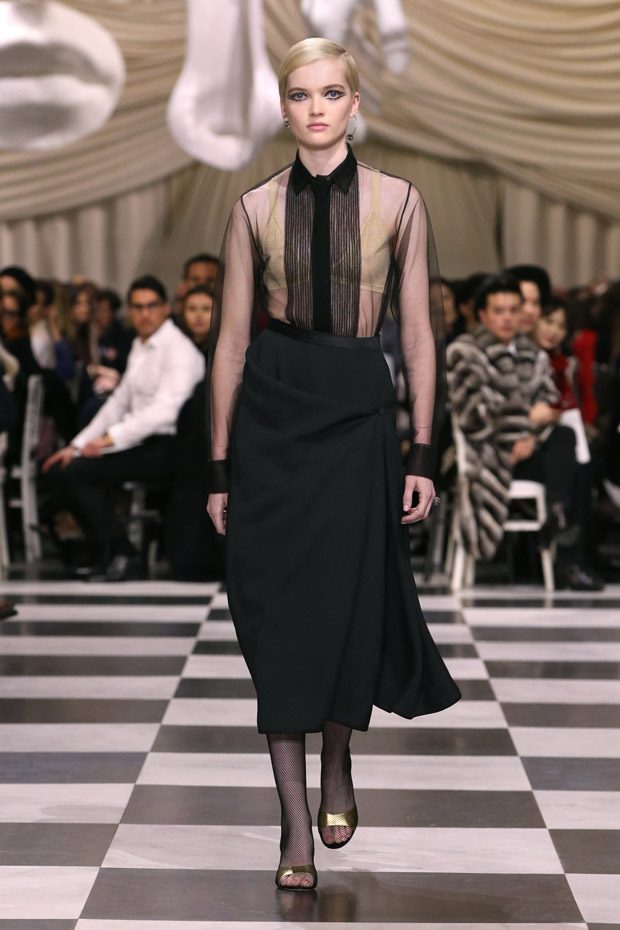 Discover DIOR's Spring Summer 2018 Couture collection inspired by the surrealism, presented during the recently finished Paris Fashion Week Haute Couture. Fashion designer Maria Grazia Chiuri explored the world of dreams and subconscious and translated it into predominantly black and white, otherworldly collection.
"Surrealism also applies to the evocative words and phrases that guided Maria Grazia Chiuri in creating a collection predominantly in black in white sprinkled with illusion and surprise. Never trust a first impression… In that spirit, generous pleats on a white evening dress are etched in black like the pages of a book, while caging, a recurring motif in Surrealist works, is transformed into a black mesh fabric that hugs the body and underscores transparency as silvery fishnet mingles with the density of velvet.
But above all, it's the charisma of the artist Leonor Fini that defines this collection's strict yet radical attitude. Leonor Fini, who left Italy for Paris in the Thirties, held her first exhibition in Christian Dior's gallery and befriended the designer from that moment onward. Whenever she made one of her phantasmagorical appearances, she often wore Dior. Leonor Fini was the incarnation of the then-revolutionary idea that one must always remain independent and reinvent oneself as a representation of all possible realities. She used clothing to define herself and set her own stage, in public as in private: at once influential, severe and elegant, she struck poses inspired by portraits of men from the Renaissance, by the constant interaction of art and life, and the blend of the natural and artificial."
See looks from DIOR's Spring Summer 2018 Couture show + watch interview with Dior's creative director Maria Grazia Chiuri bellow: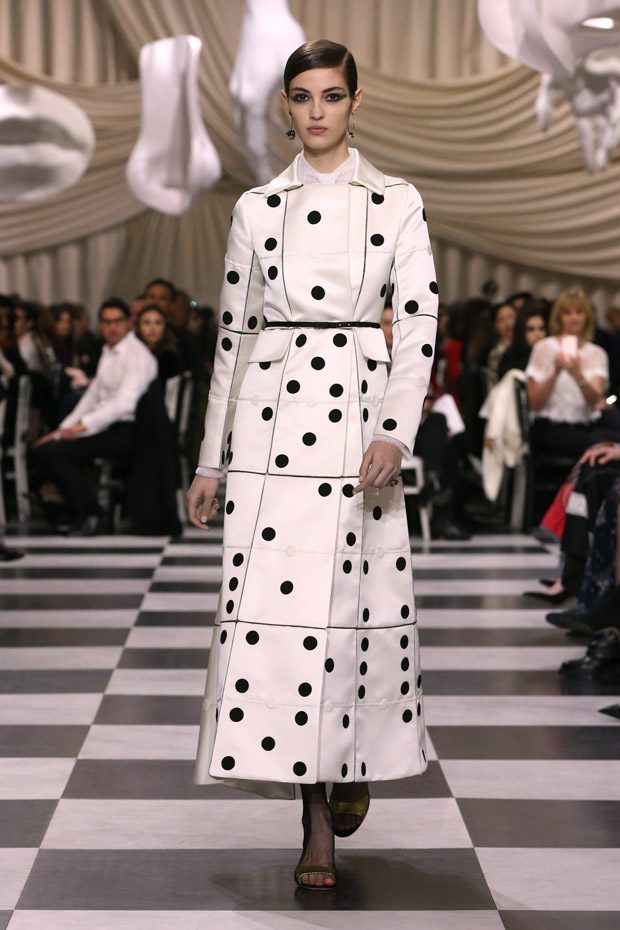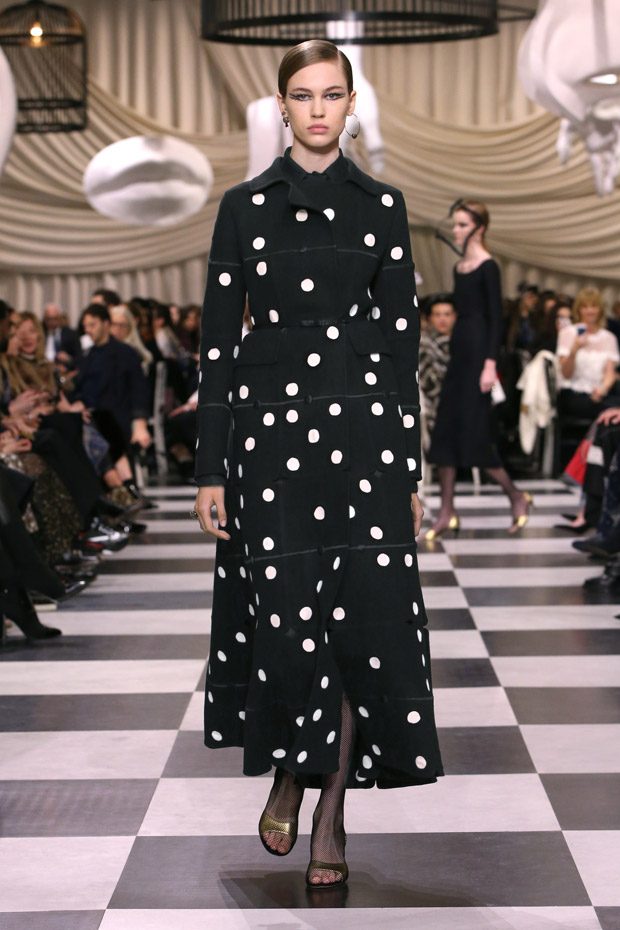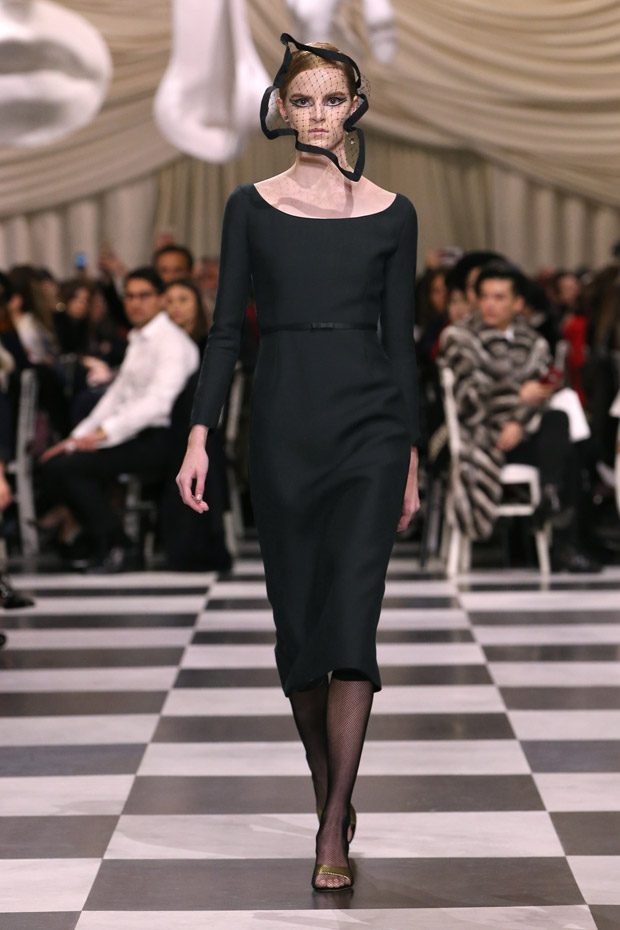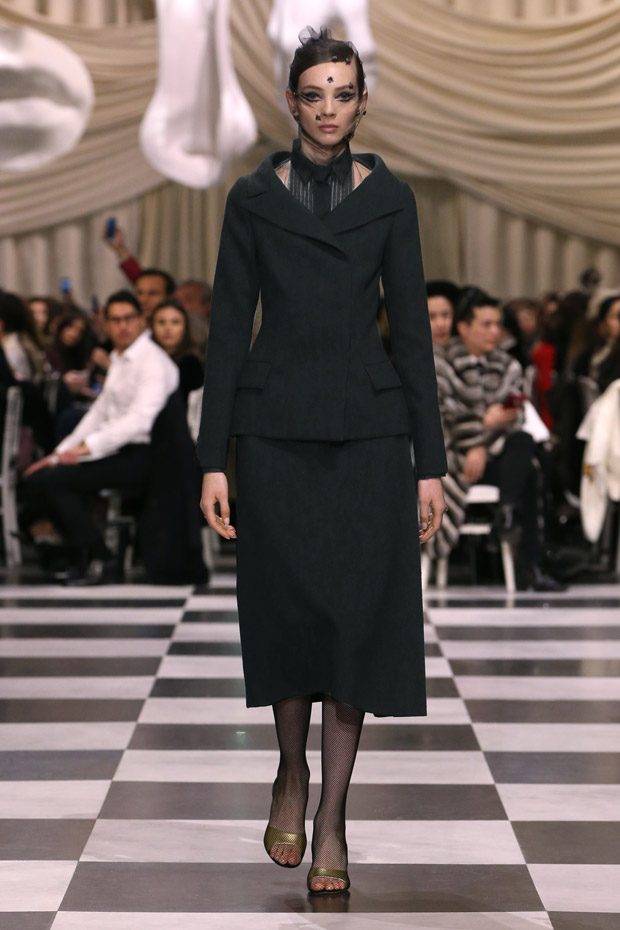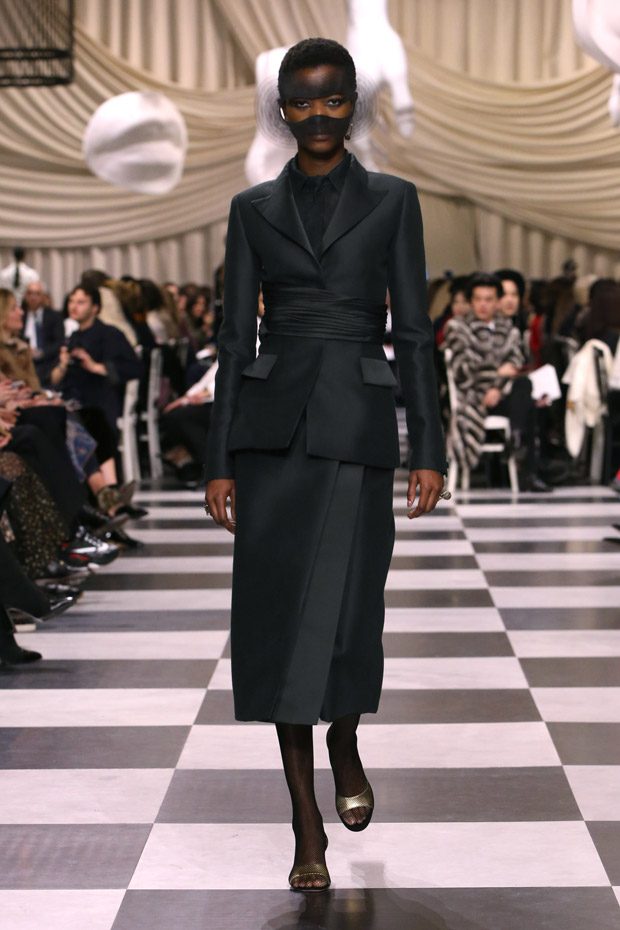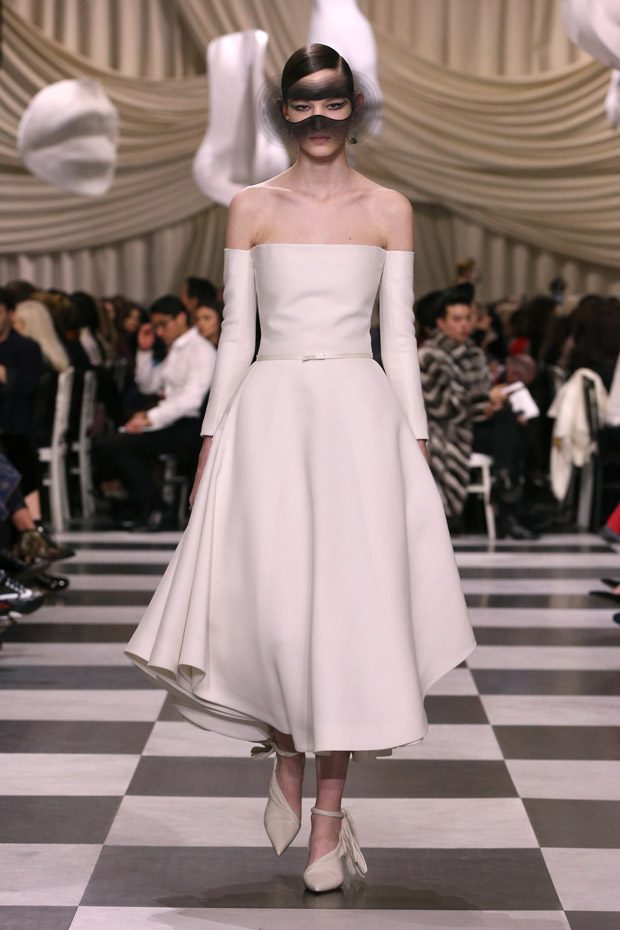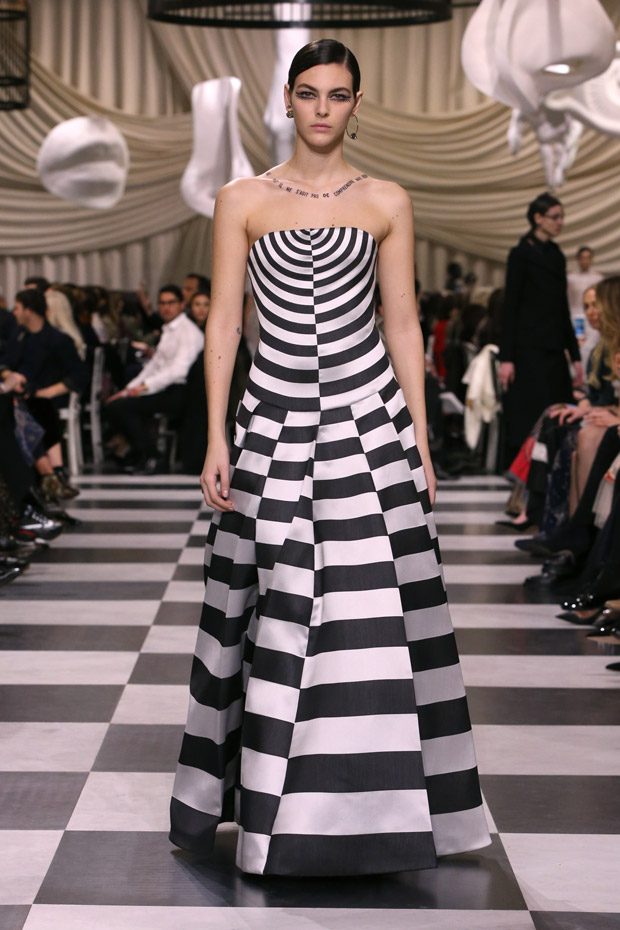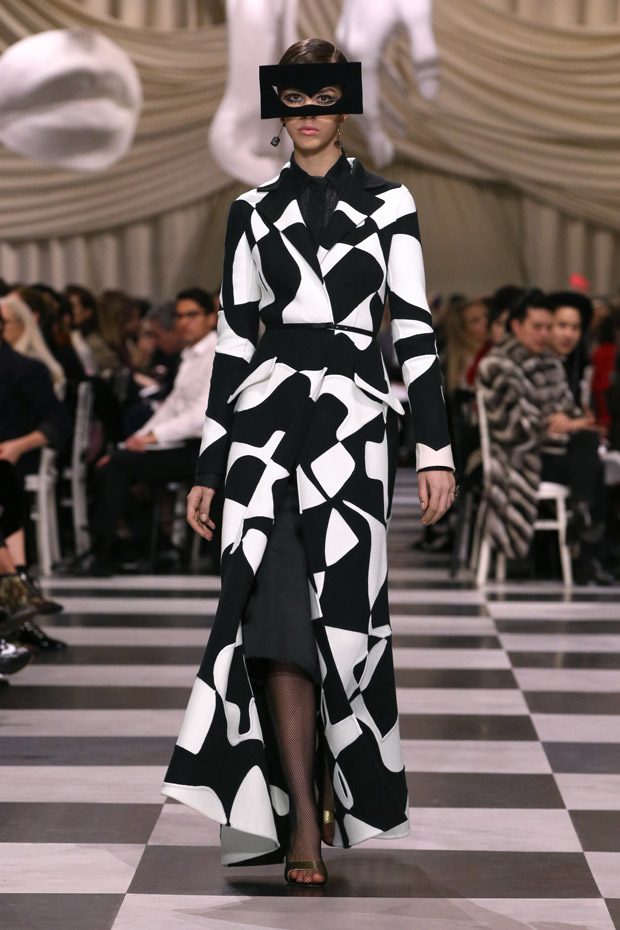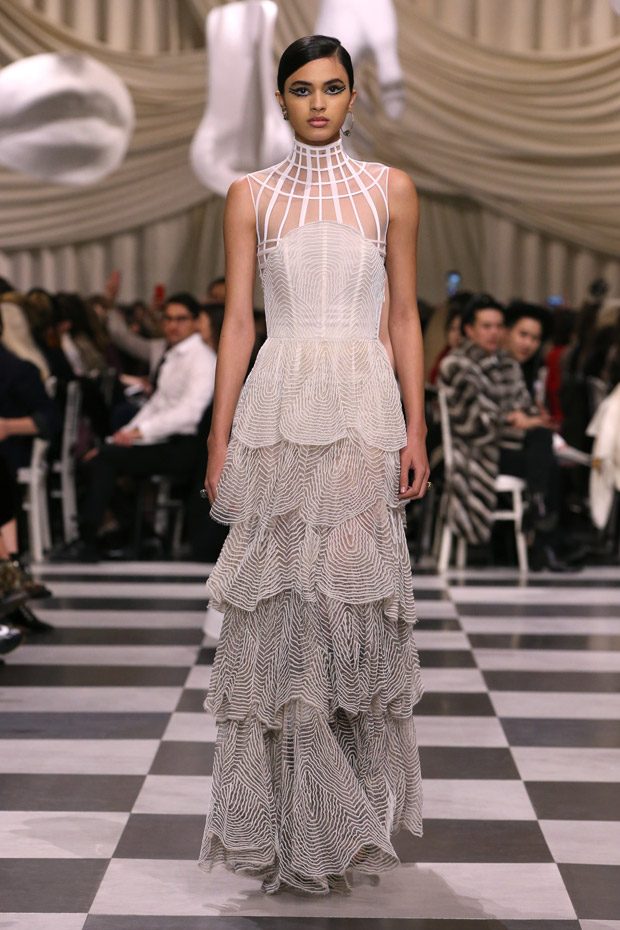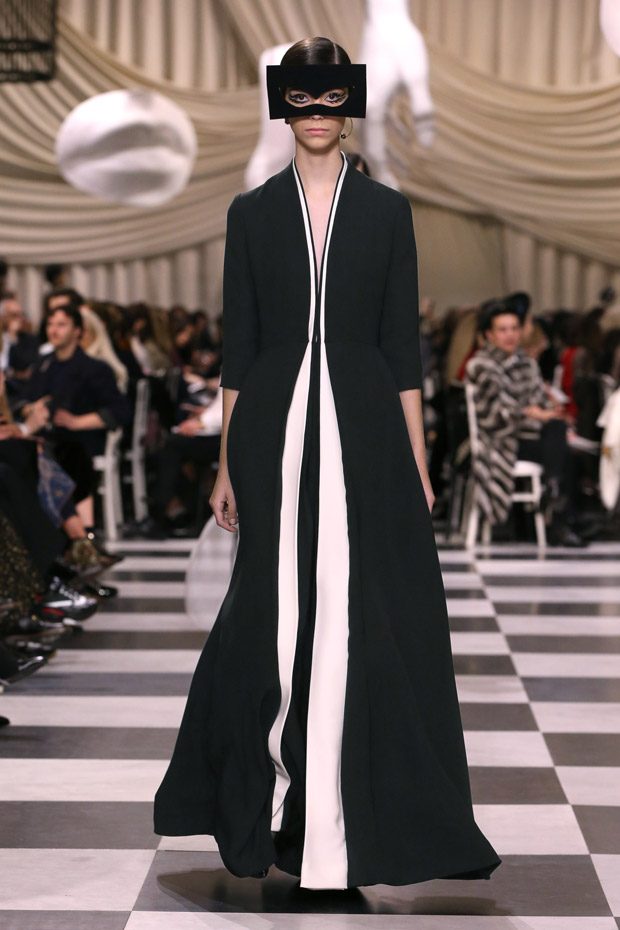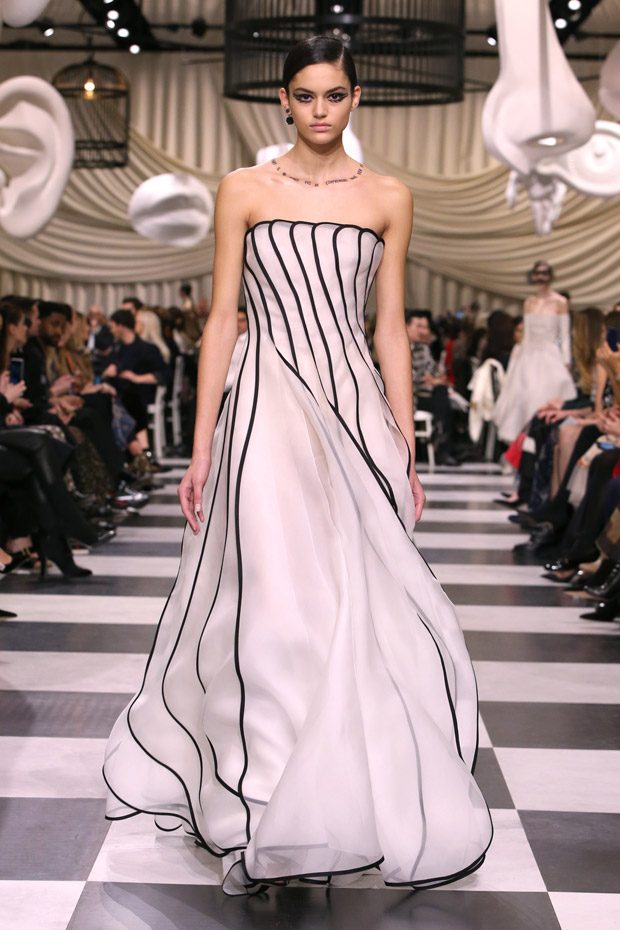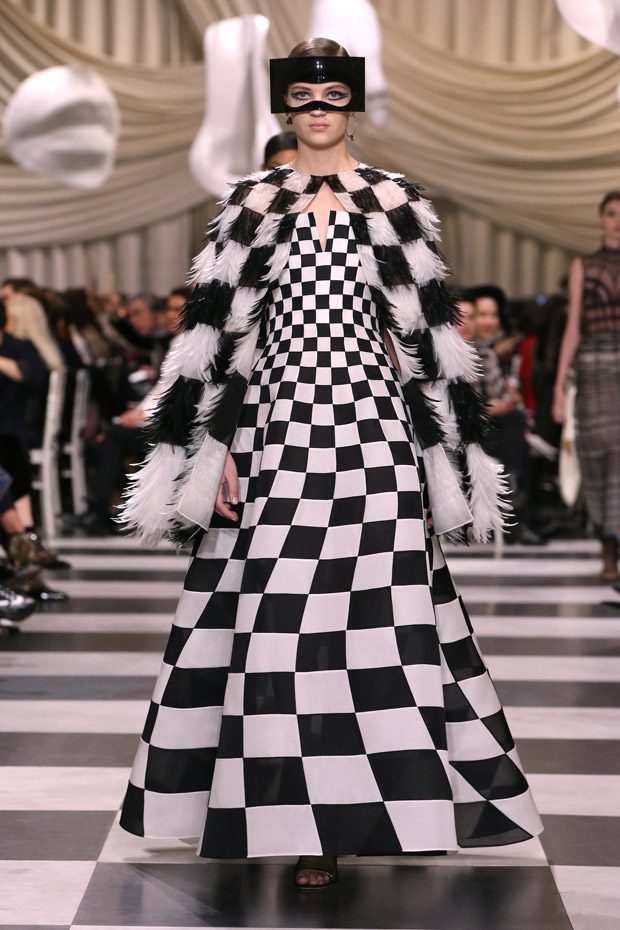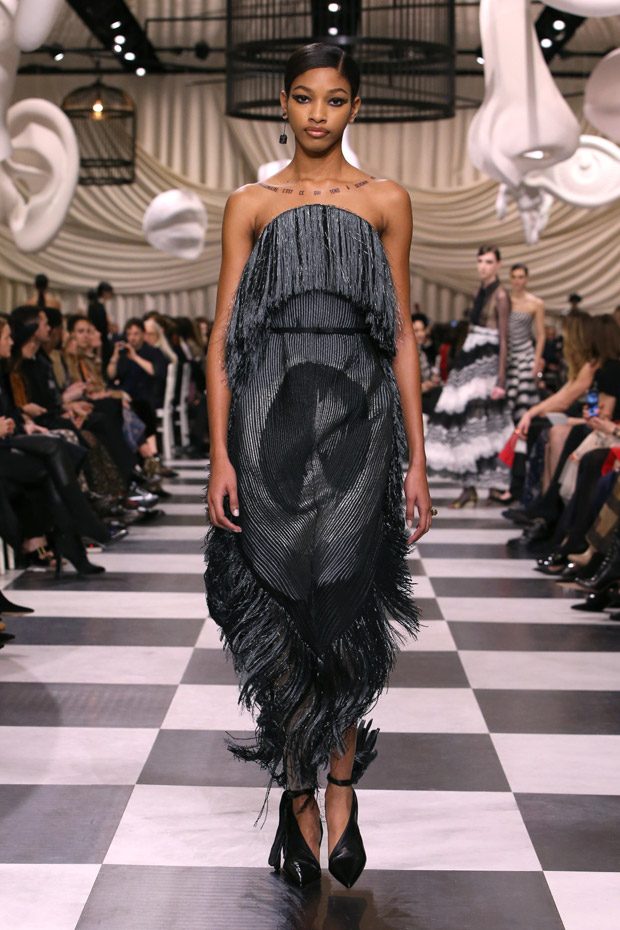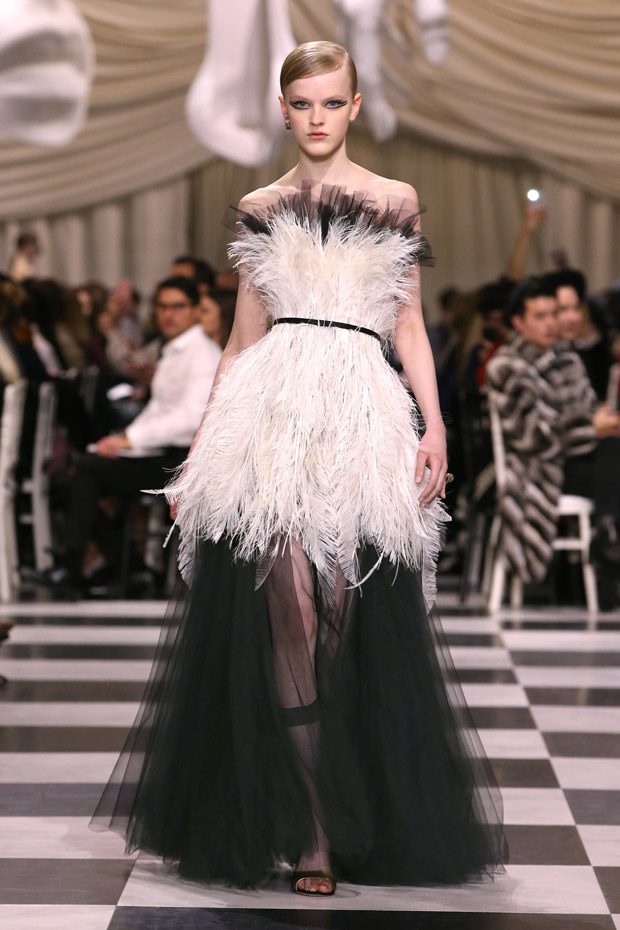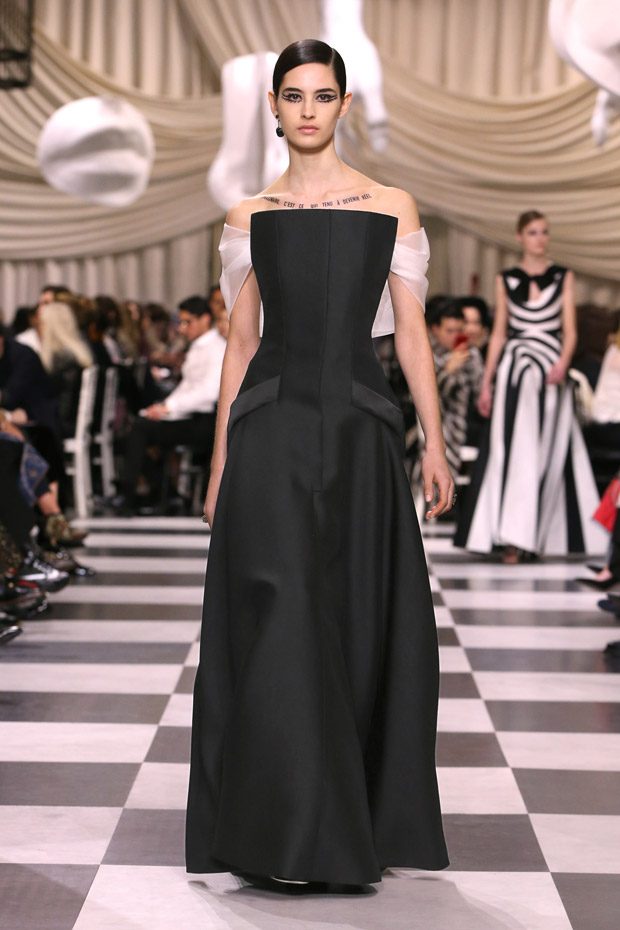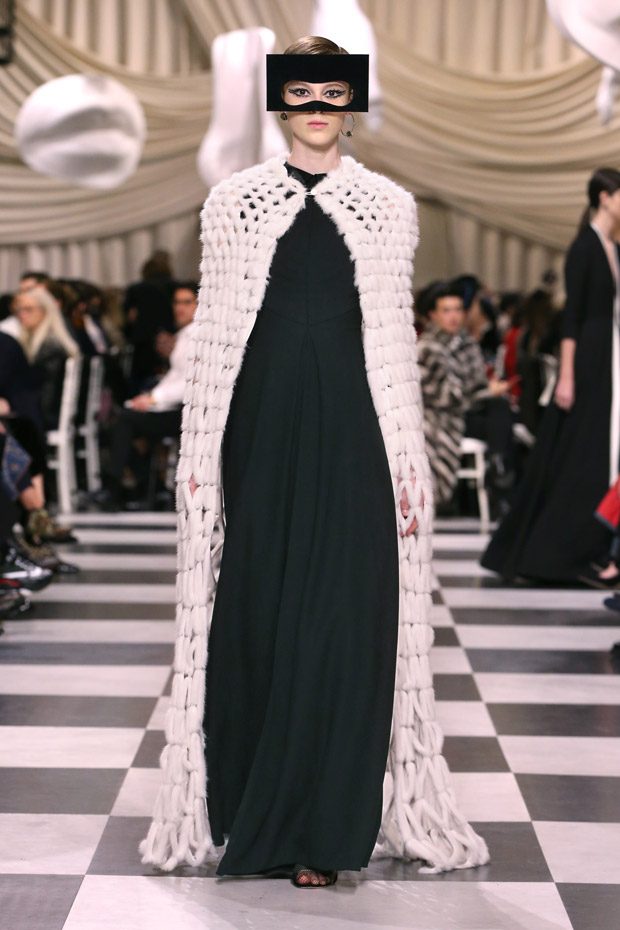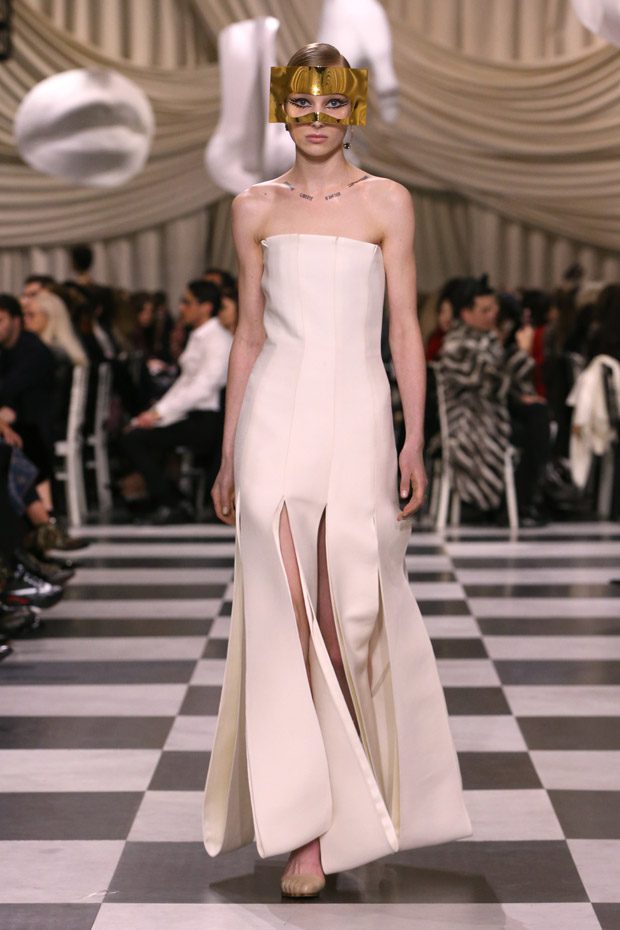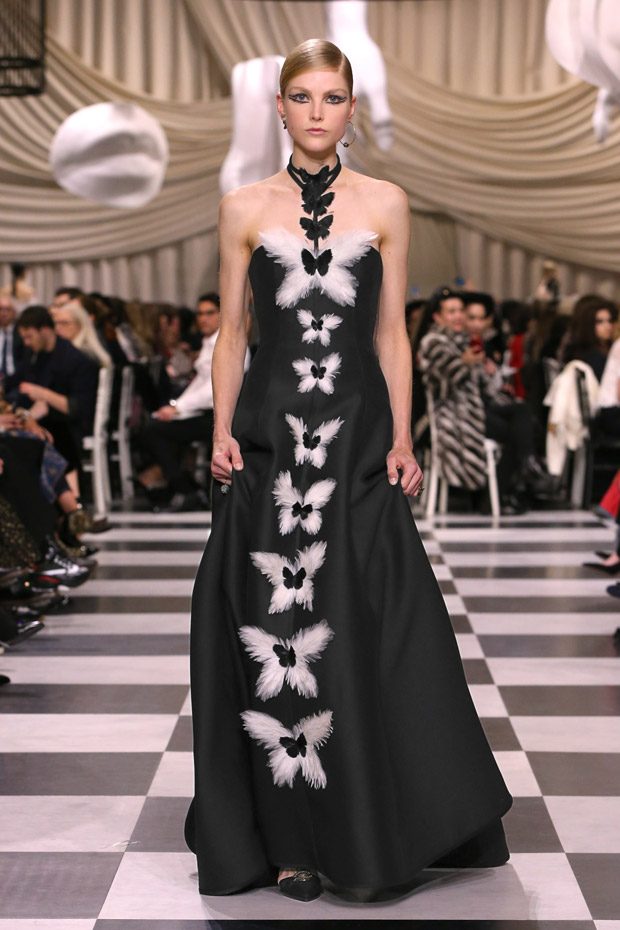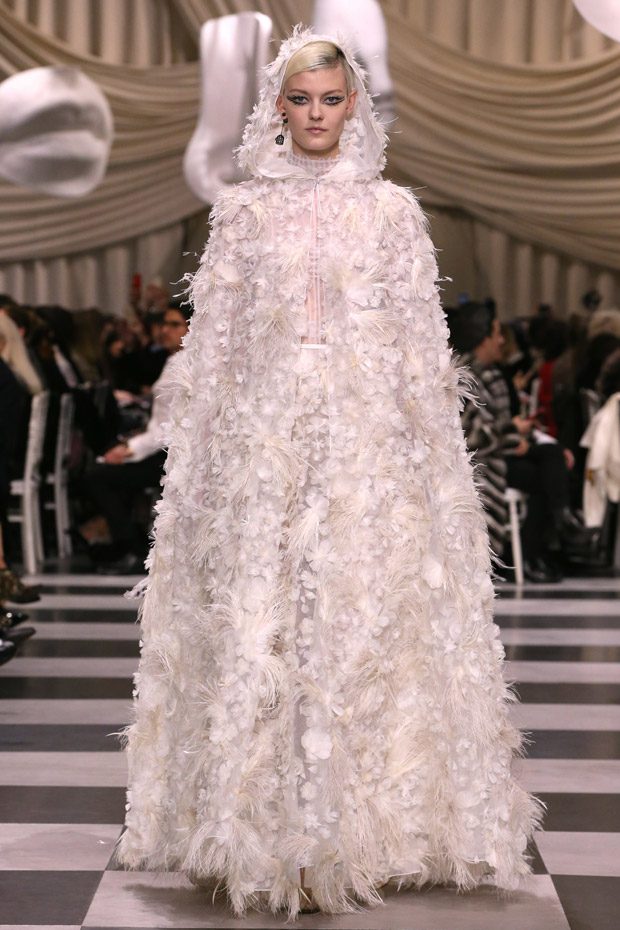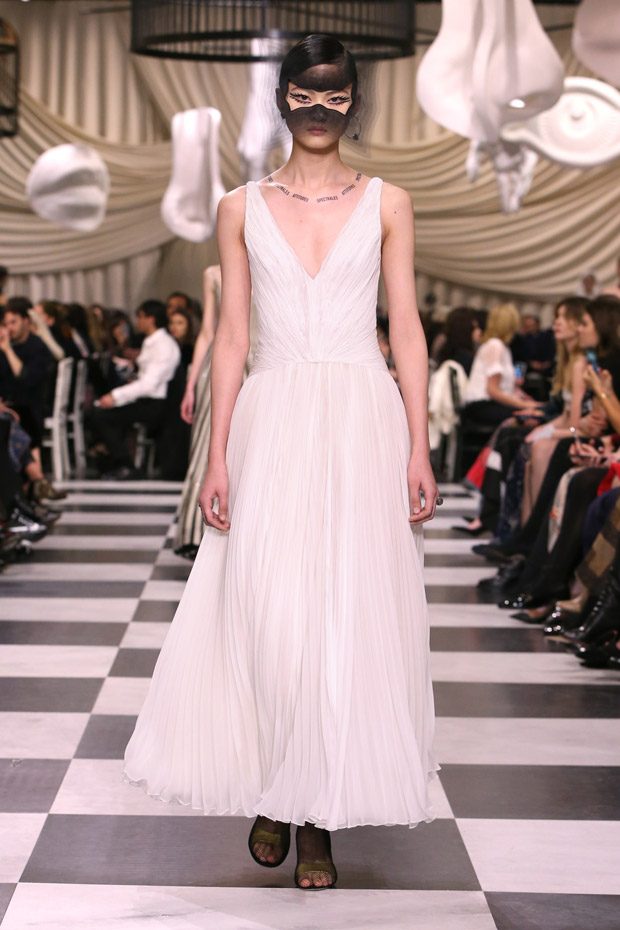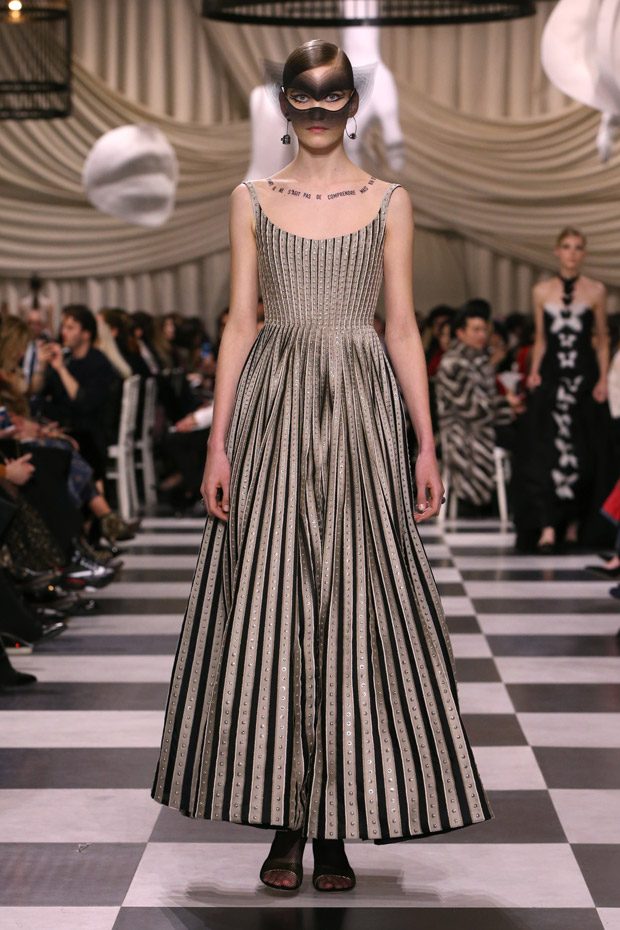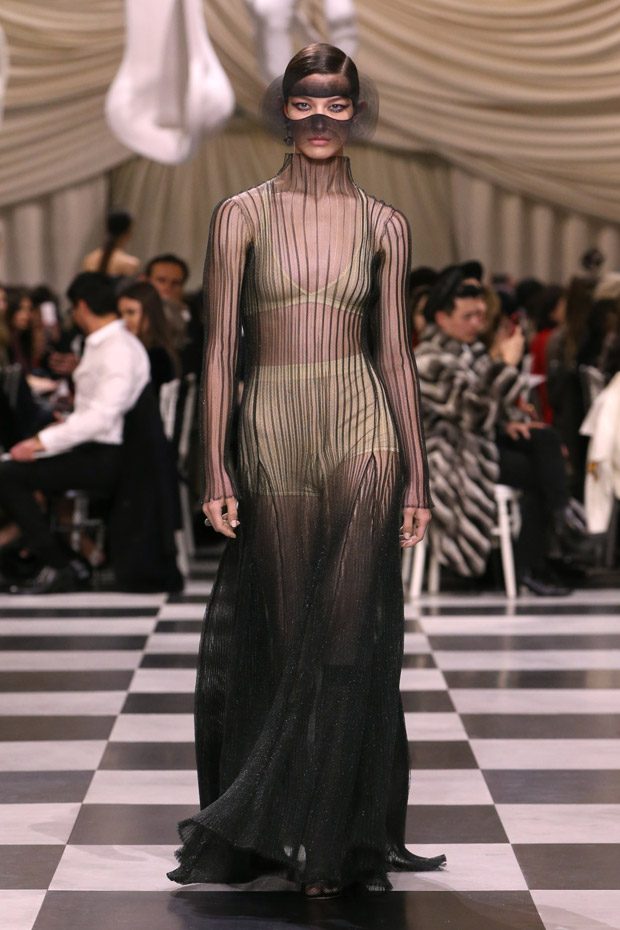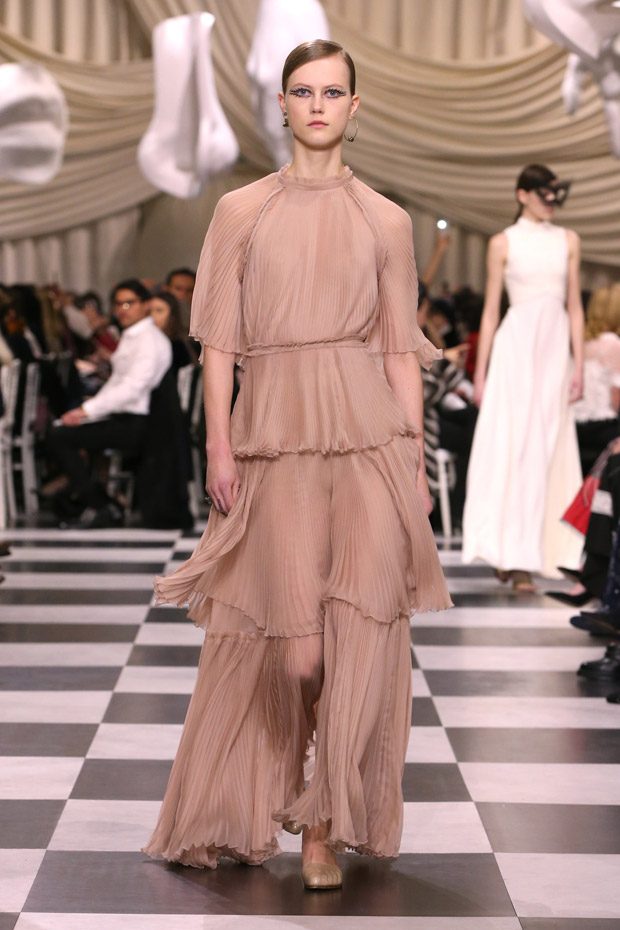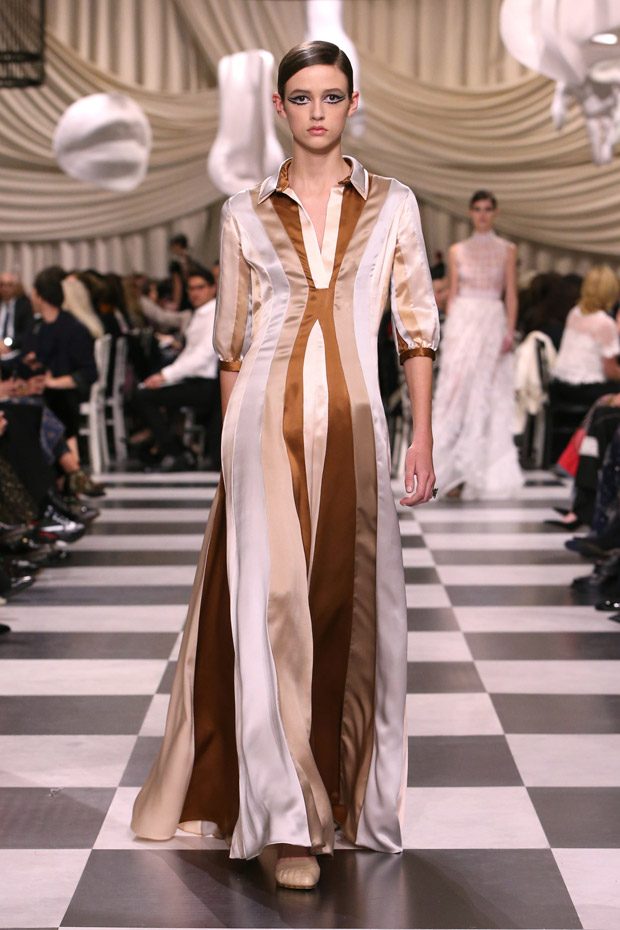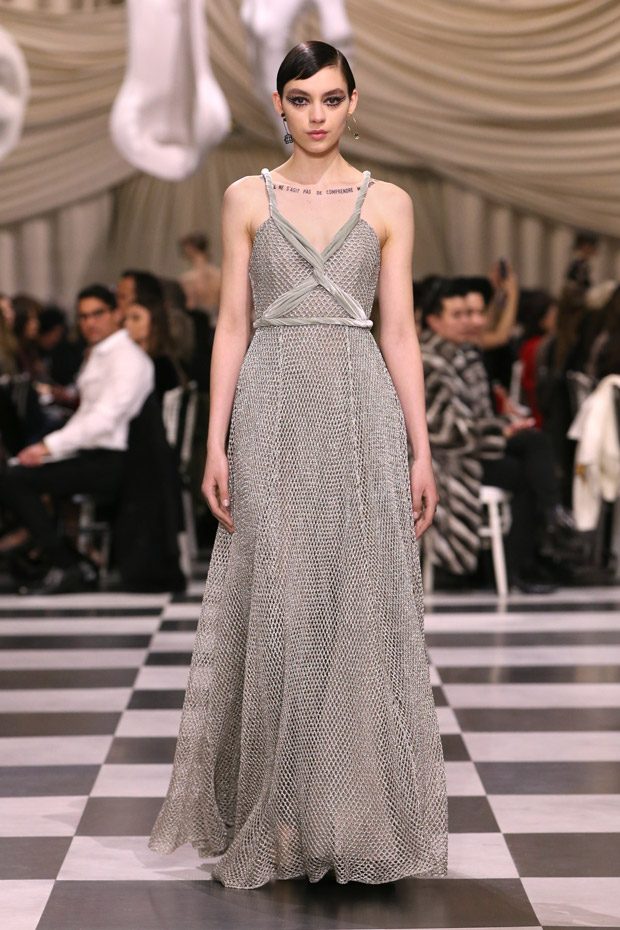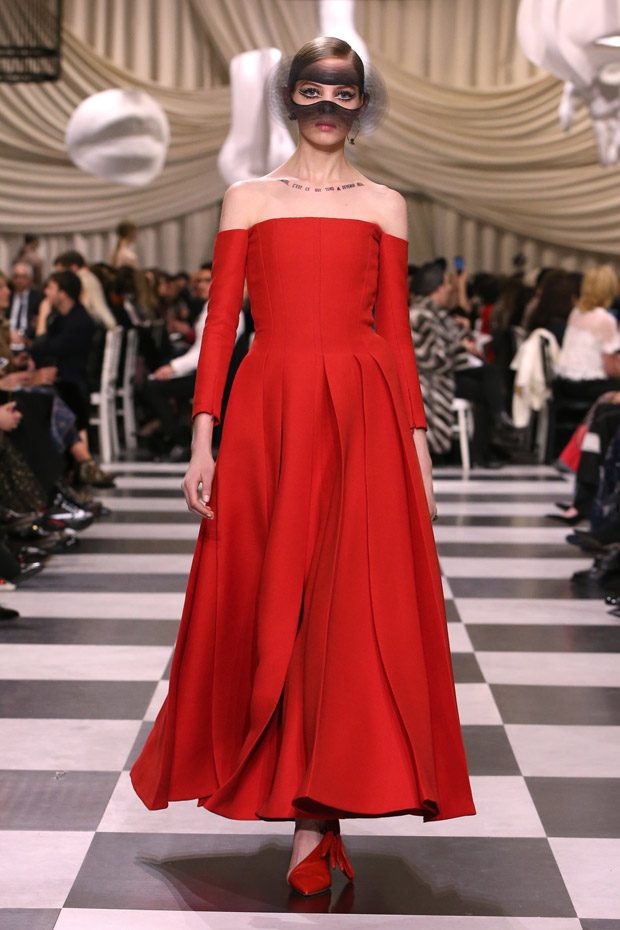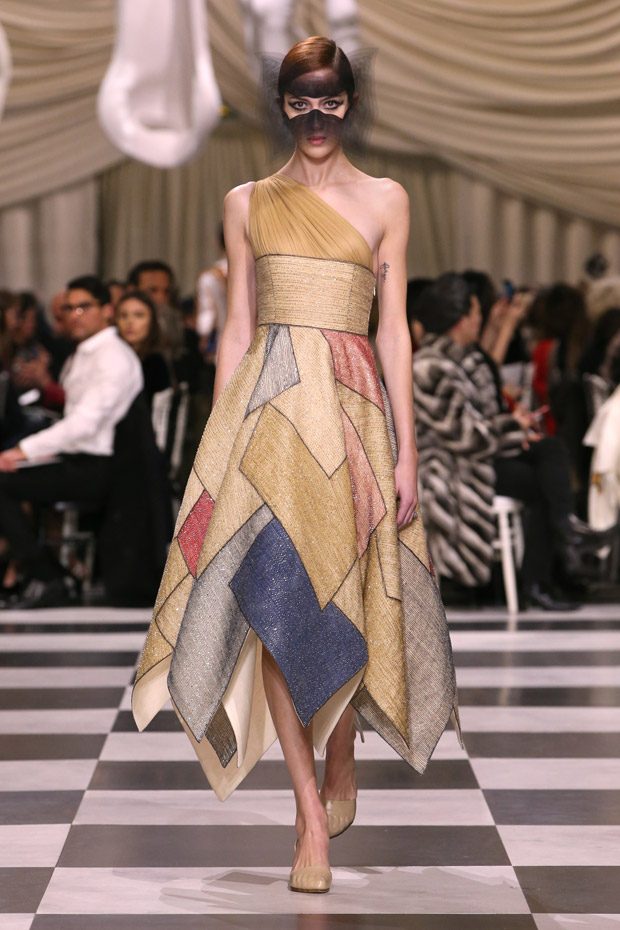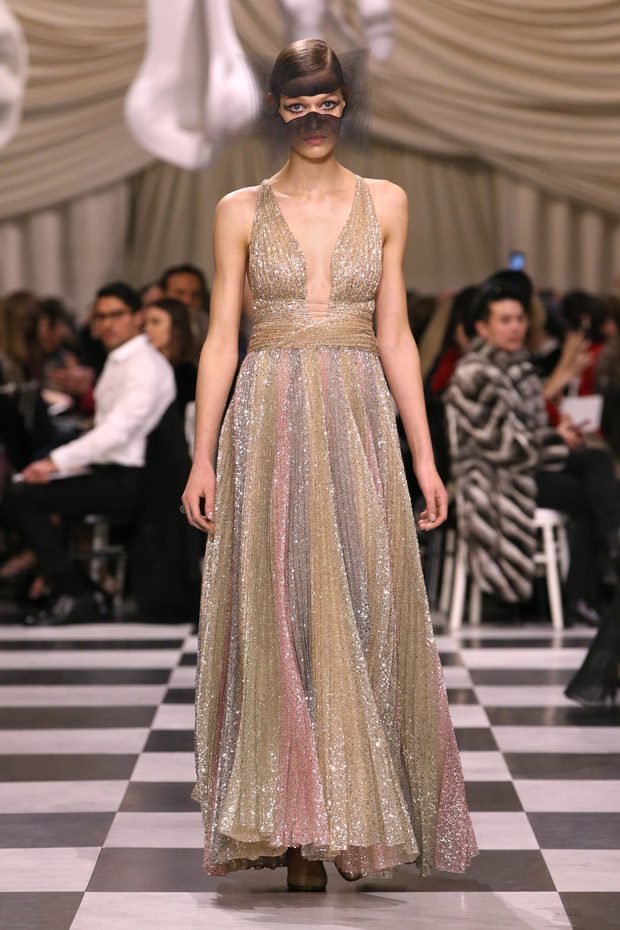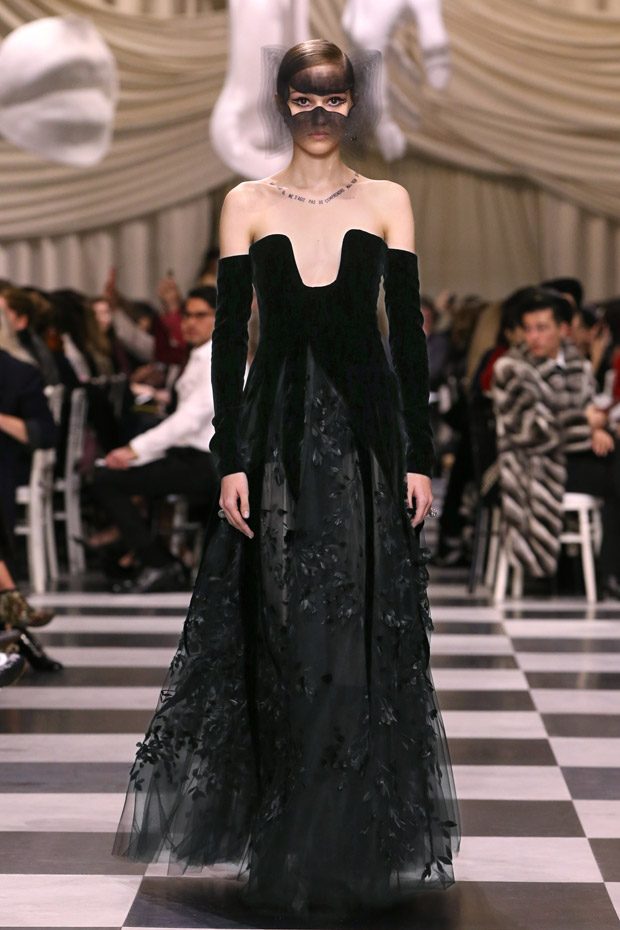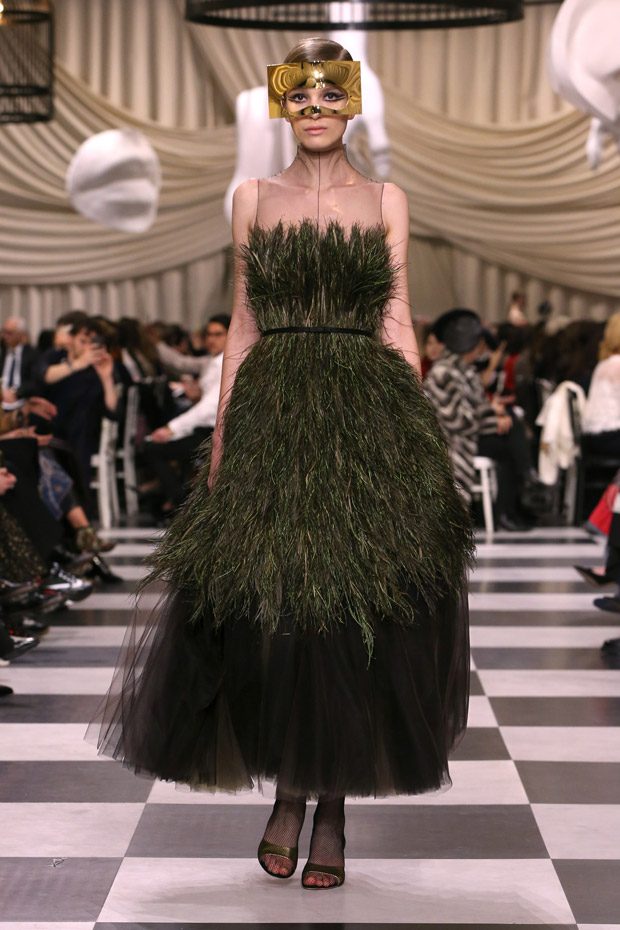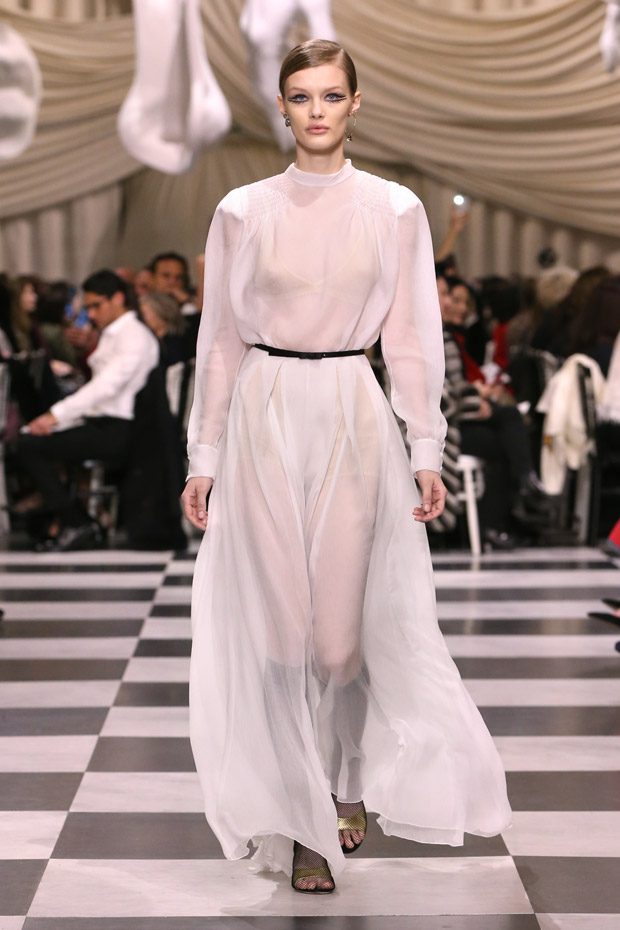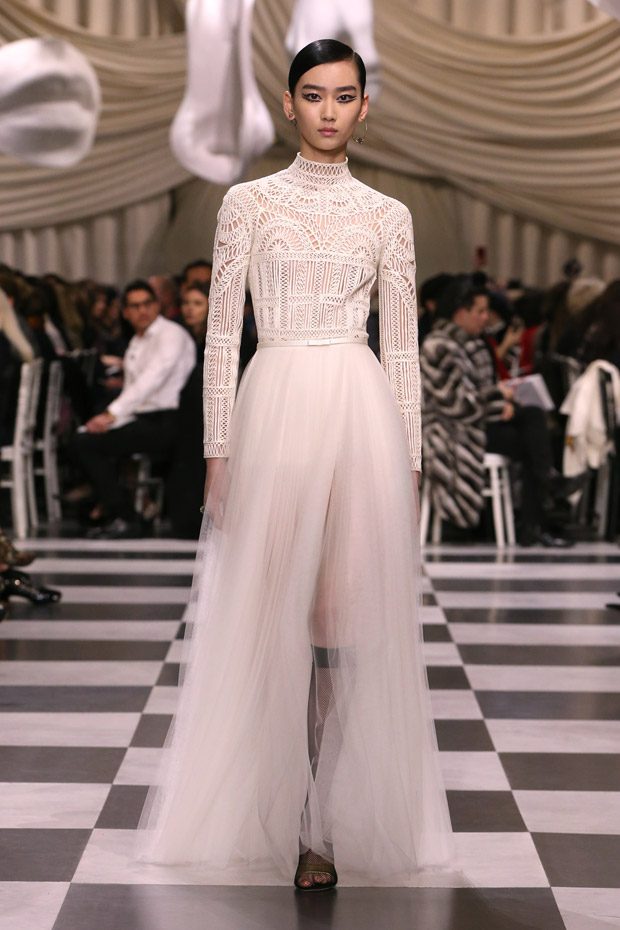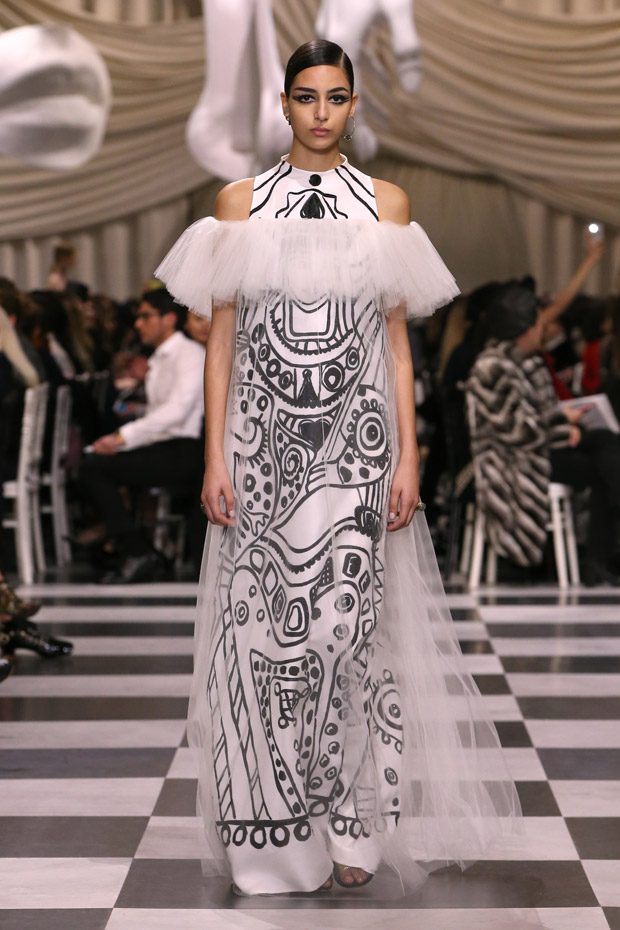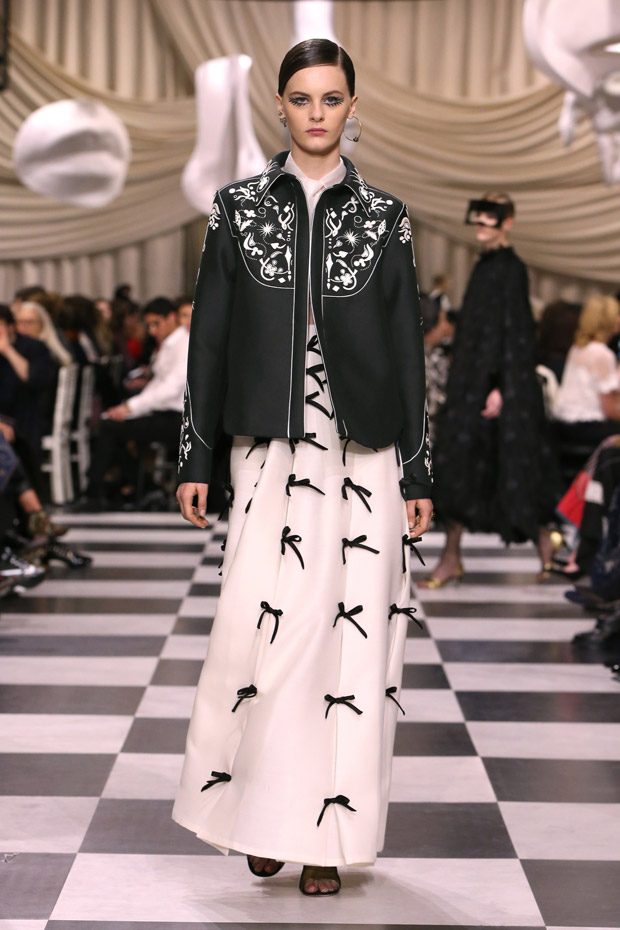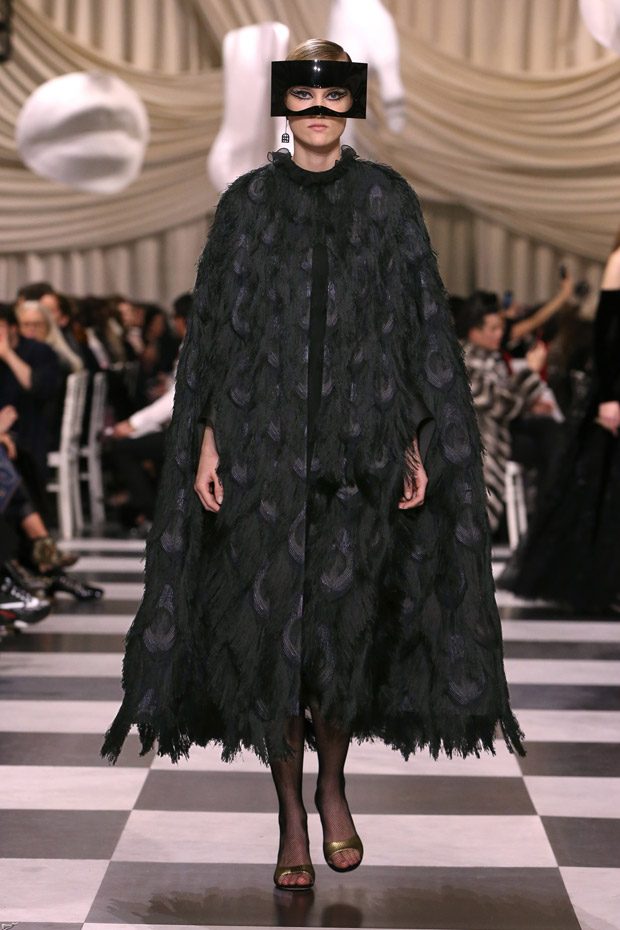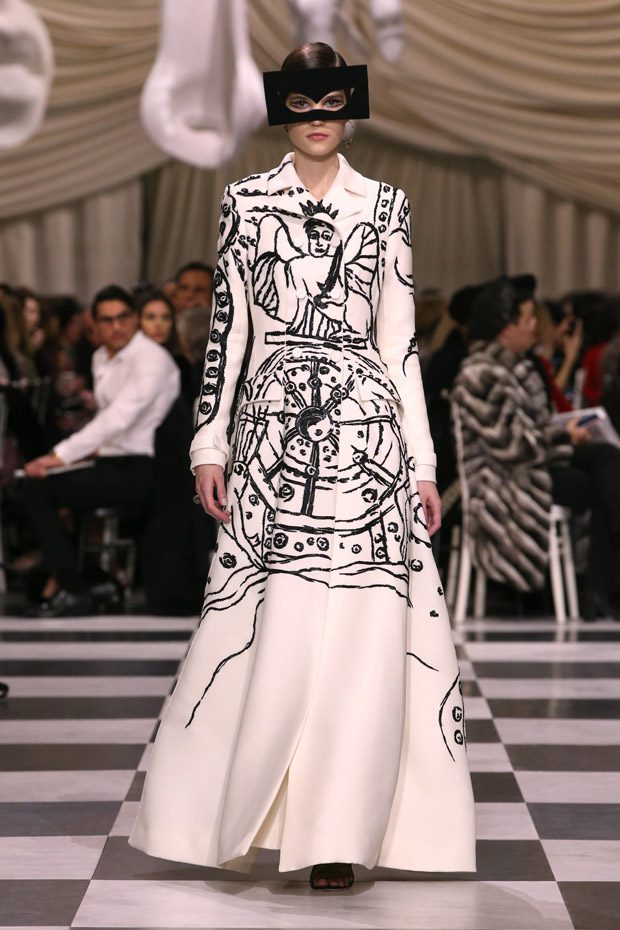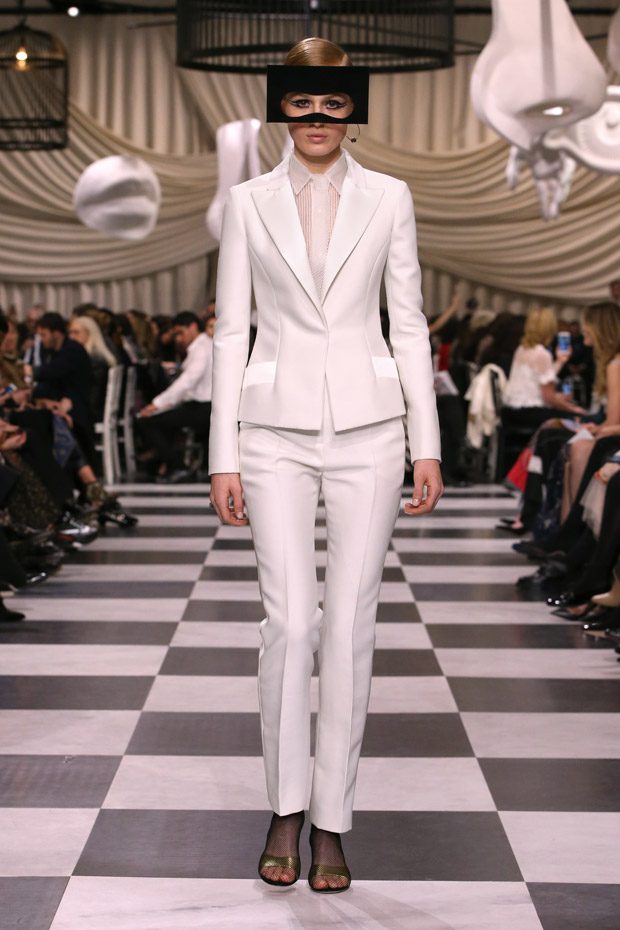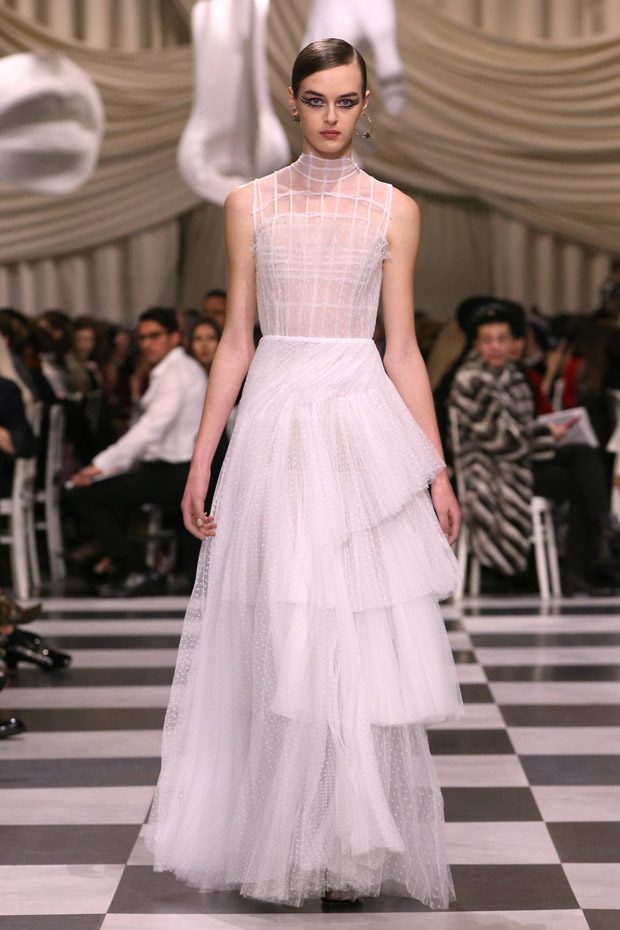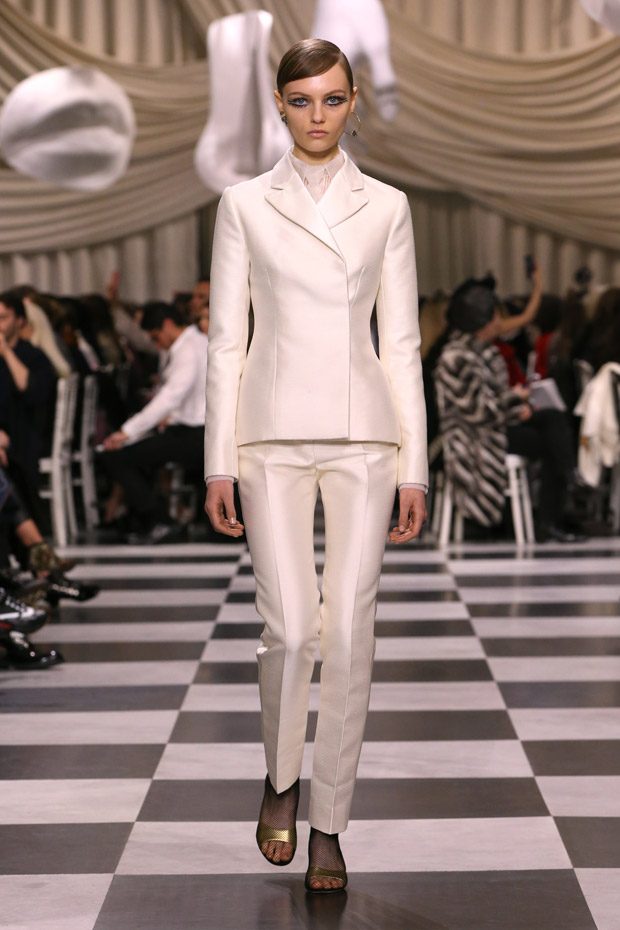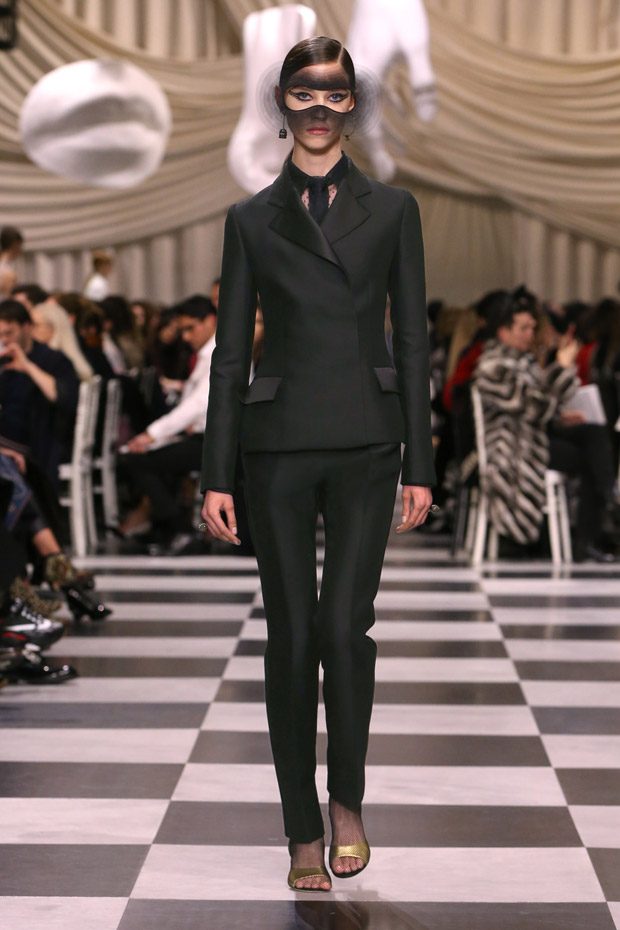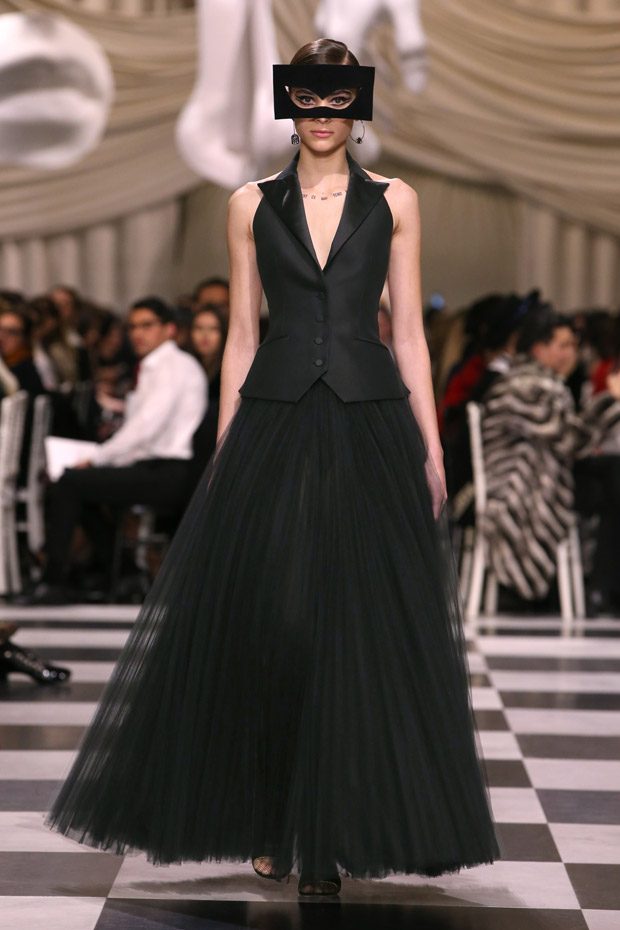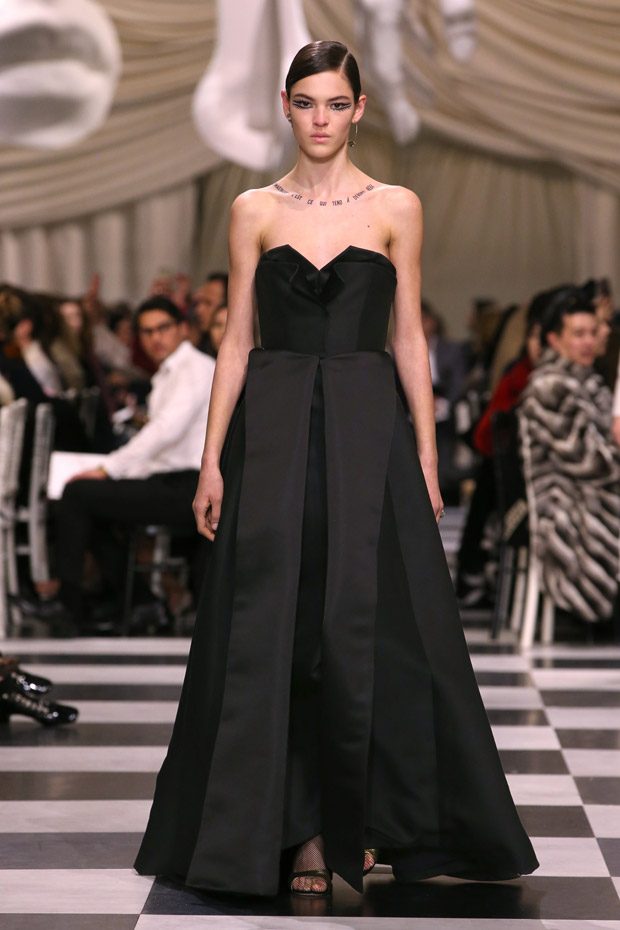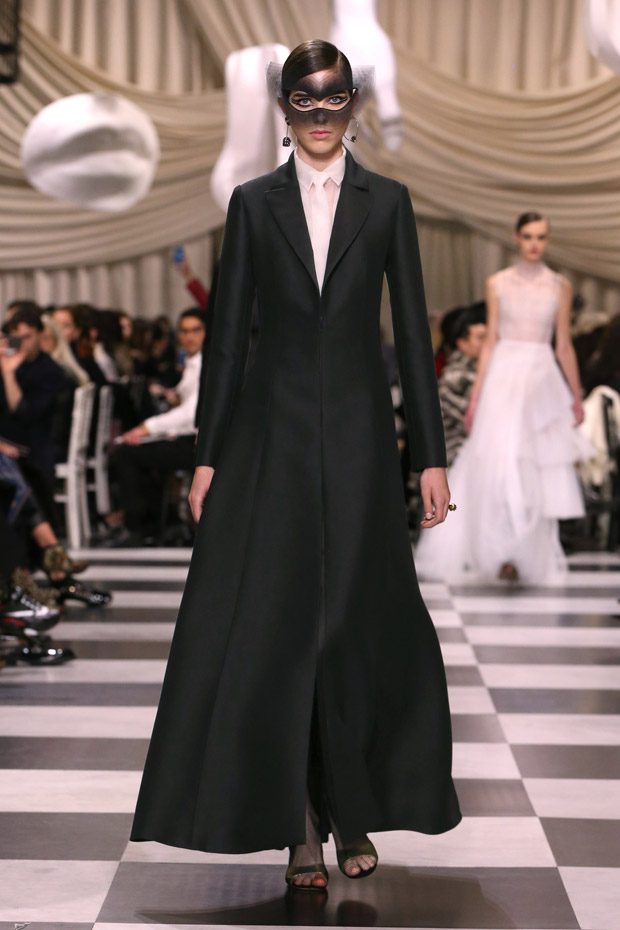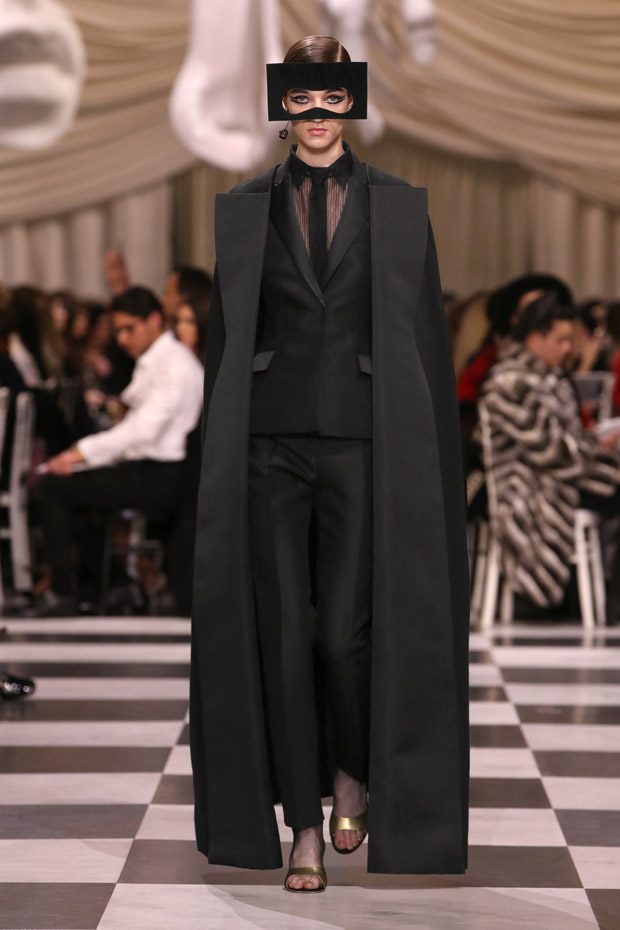 We love hearing from you, connect with us on Twitter, Instagram and Facebook.