Edward Crutchley presented his Autumn Winter 2018 collection during the first day of the London Fashion Week Men's. Looking to the past and the present for visual cues, the collection is mainly inspired by folk religion, mythology, philosophy.  Shapes take inspiration from cultures across the the world and through the ages; YSL's 'Scandal' collection, chi poa, Les Incroyables,1960's Mod dresses, zoot suits and the L.A. riots of 1943, TLC's 'Creep' video and early 1980's Armani and the beginnings of Power Dressing.
Heritage, tradition and spiritually remain central to Crutchley's work with this season seeing a fresh perspective on globalism and how this cultural melding has also created space for cultural expression and sharing. Looking at 'Journey to The West'; one of the Four Great Works of Chinese literature and it's modern revival in film, a tale of legendary pilgrimage out of one's own culture and into the unknown, as popular today as it was in the 16th Century and strongly rooted in folk religion, mythology, philosophy and spiritual insight. Crutchley also references the piecemeal appropriation of Celtic mysticism as a touchstone for wider Western concepts of spirituality contrasted and counter-imposed against Grecian classicism. – from Edward Crutchley
This season Edward has collaborated with Kopenhagen Fur on two mink garments, as well as with the emoji®, the owner and licensor of the registered emoji® trademark and more than 7,000 icons, patterns and stickers that are central to how we communicate today.
Scroll down for the full collection from LFWM Autumn Winter 2018 runways: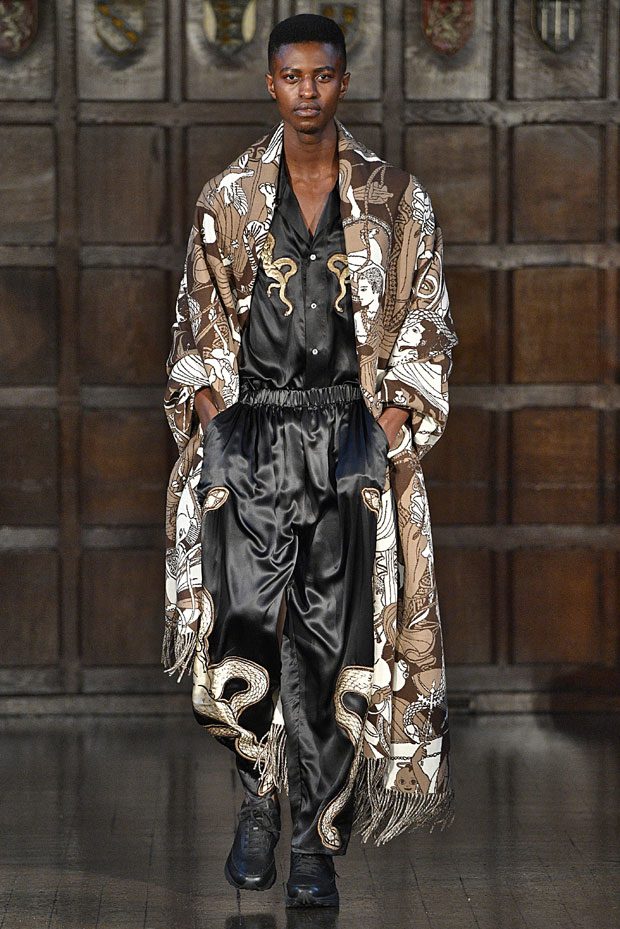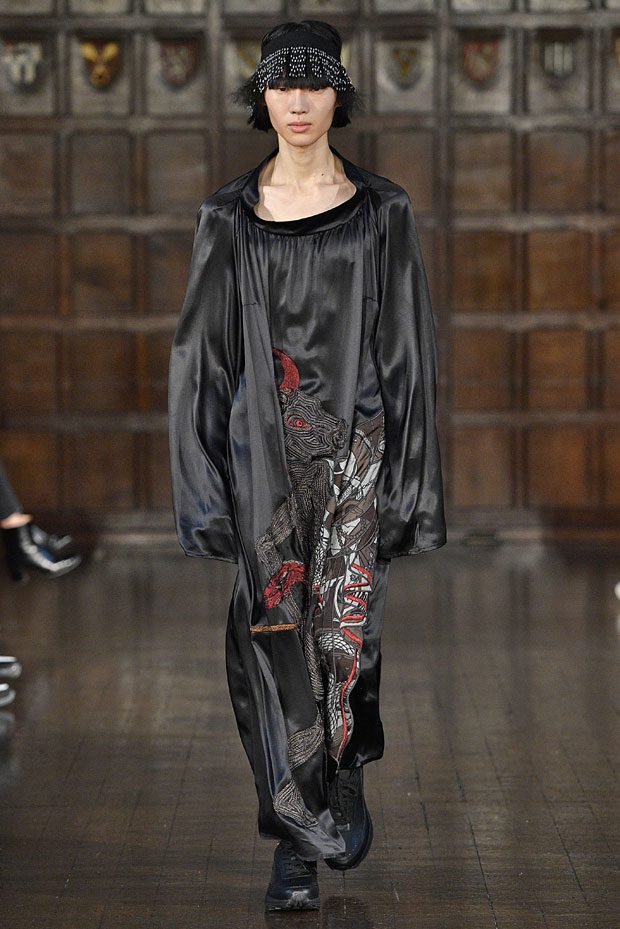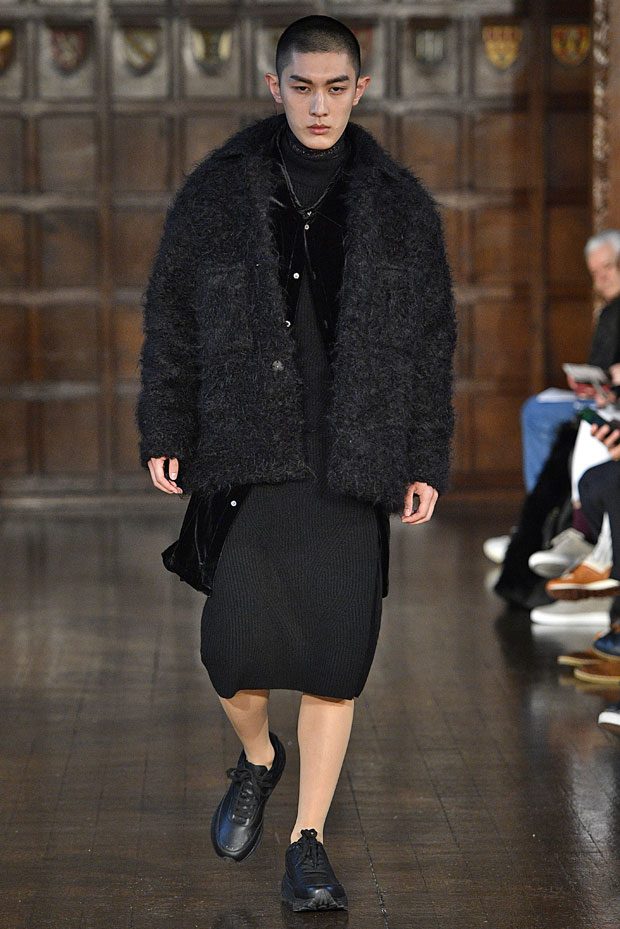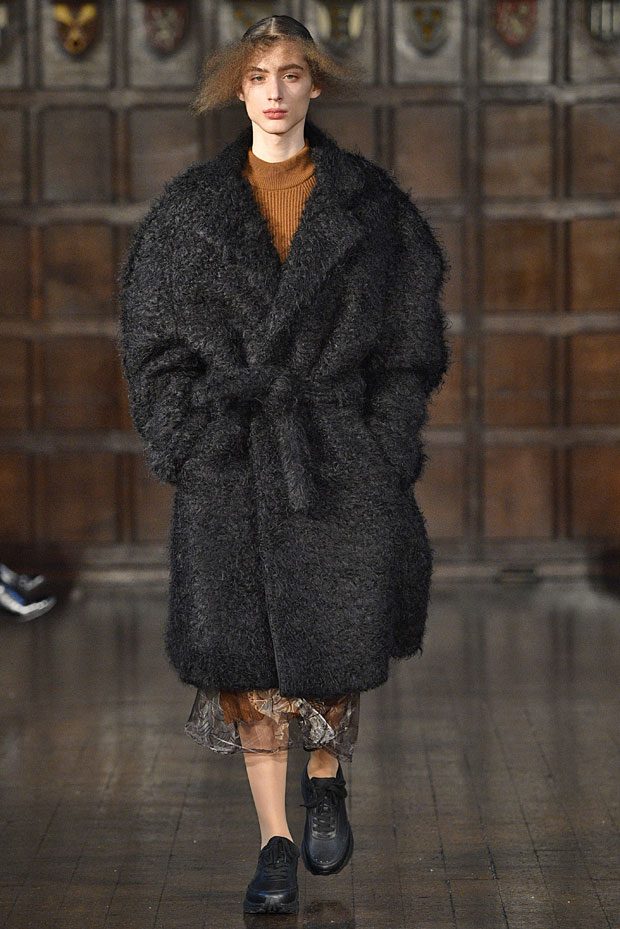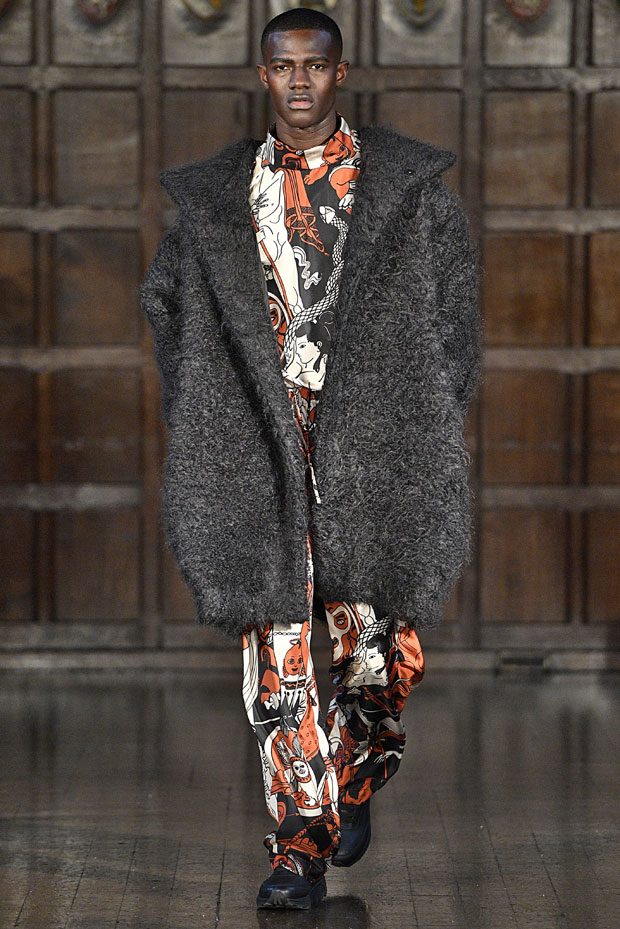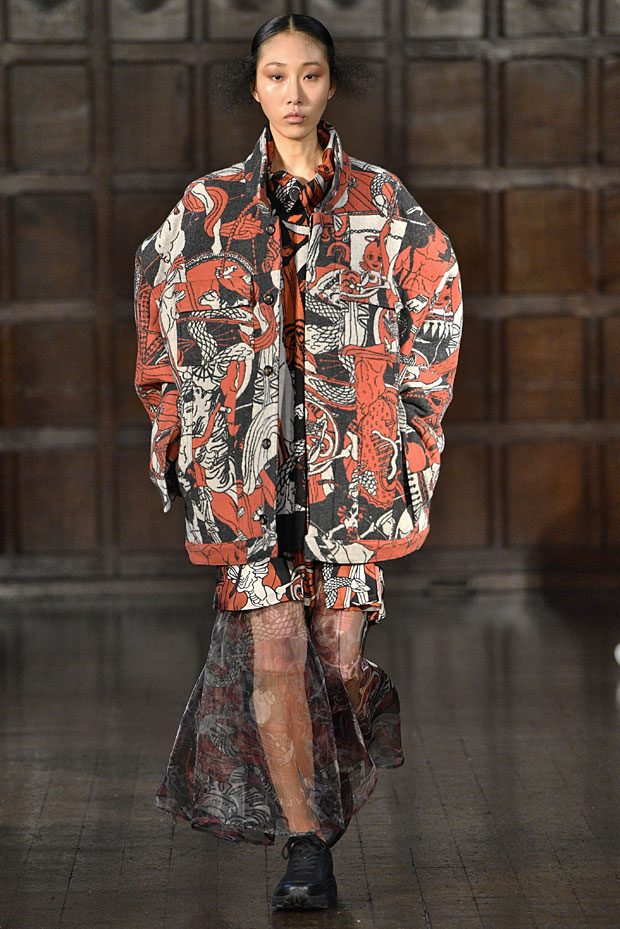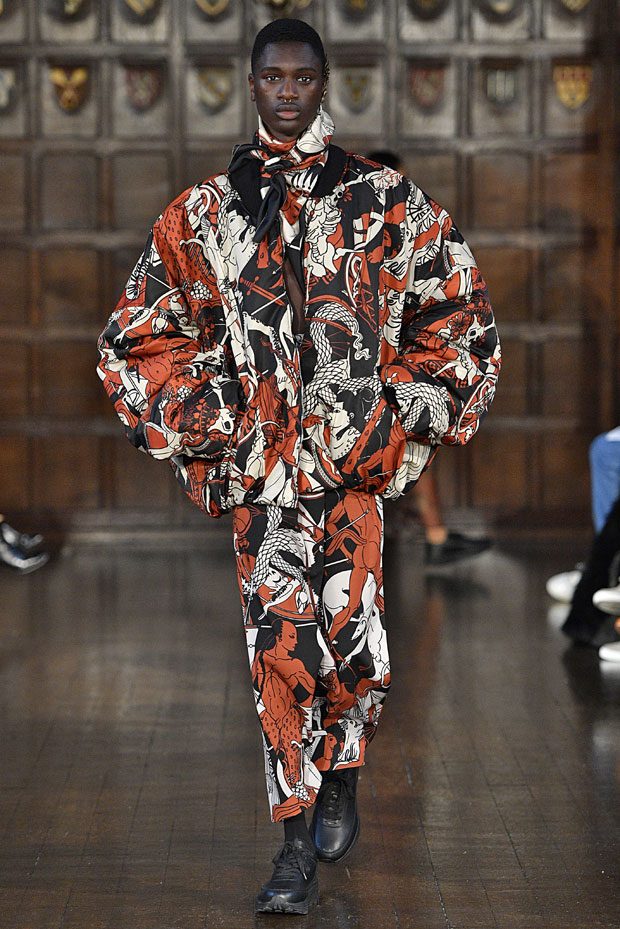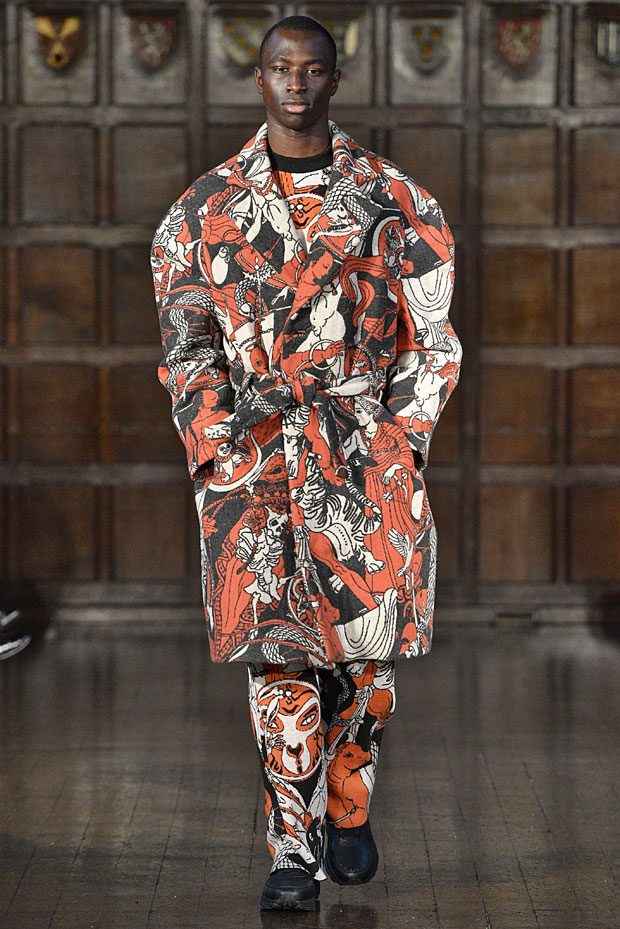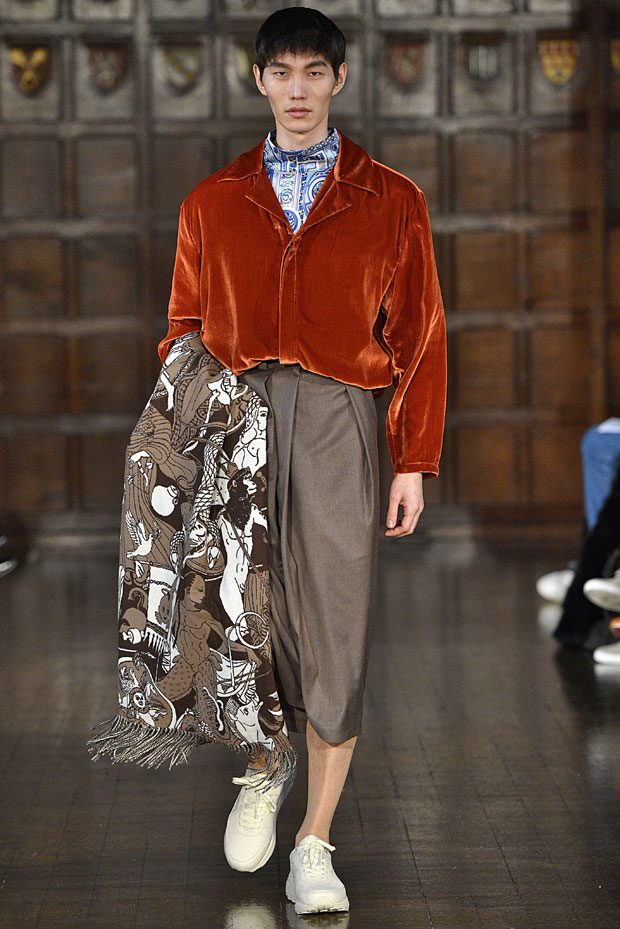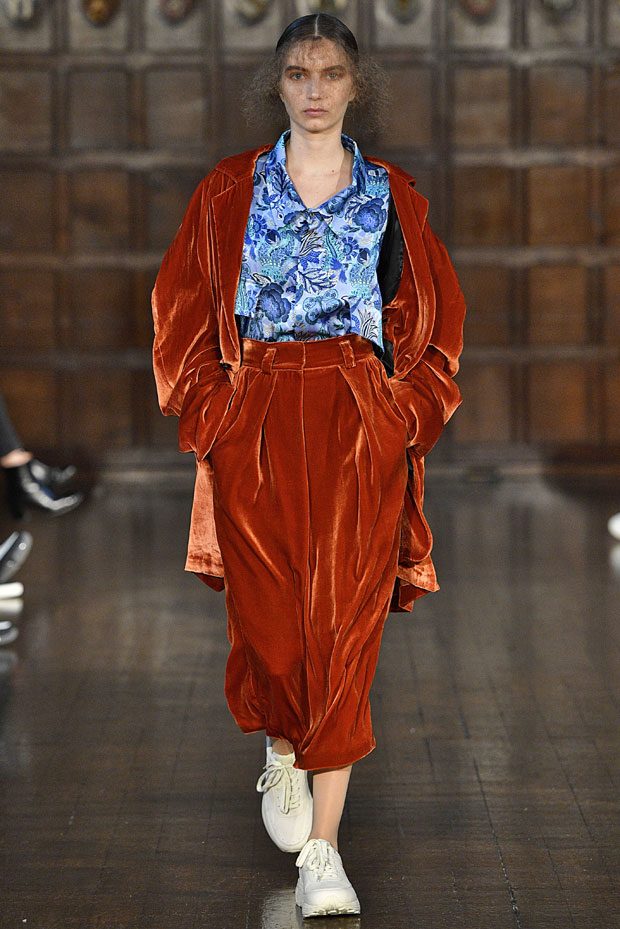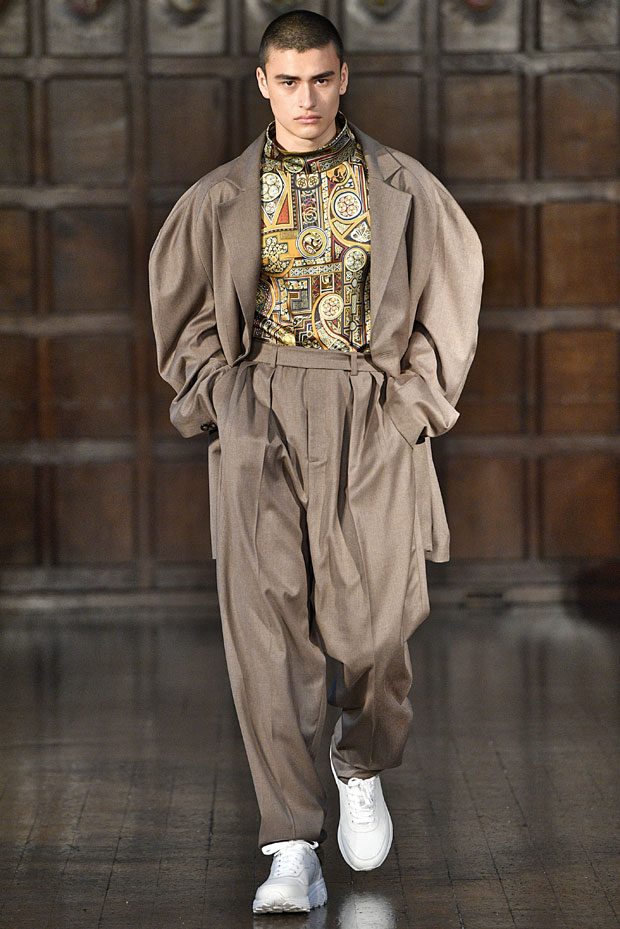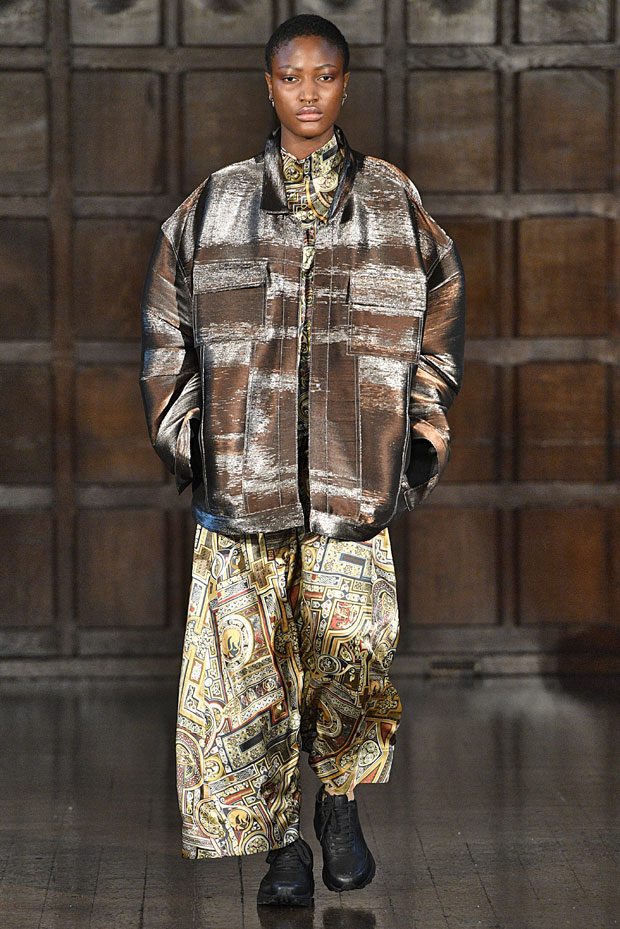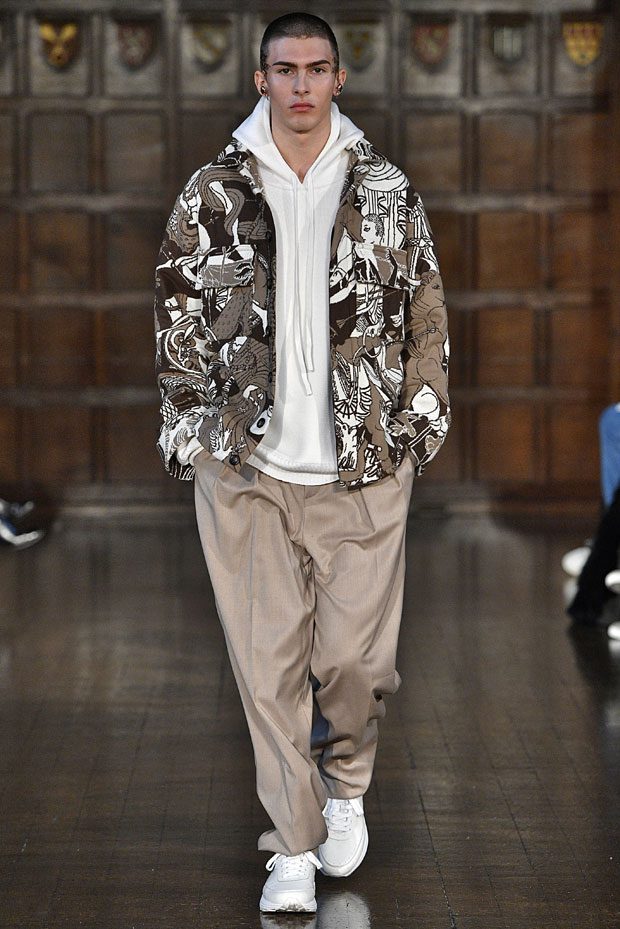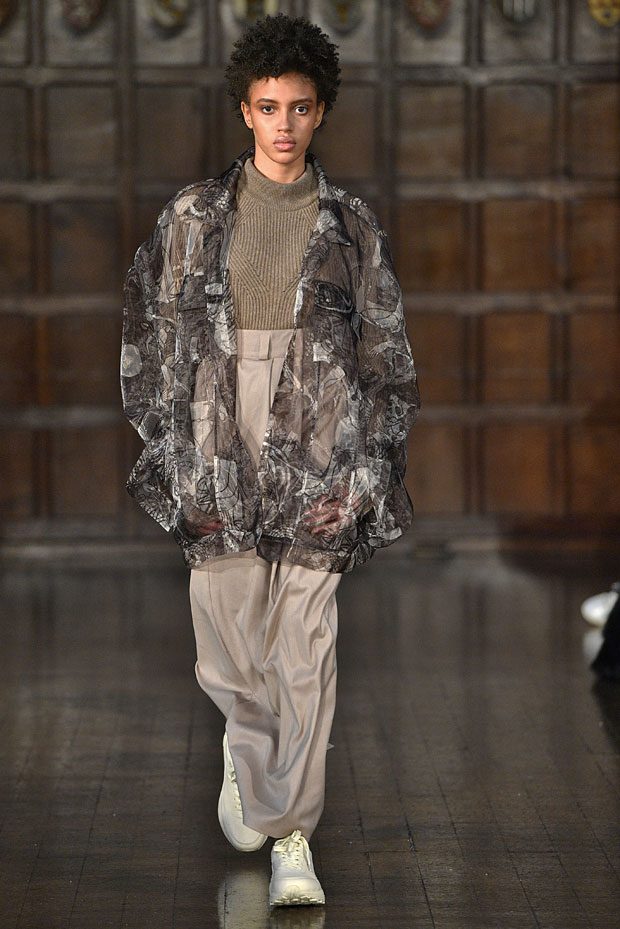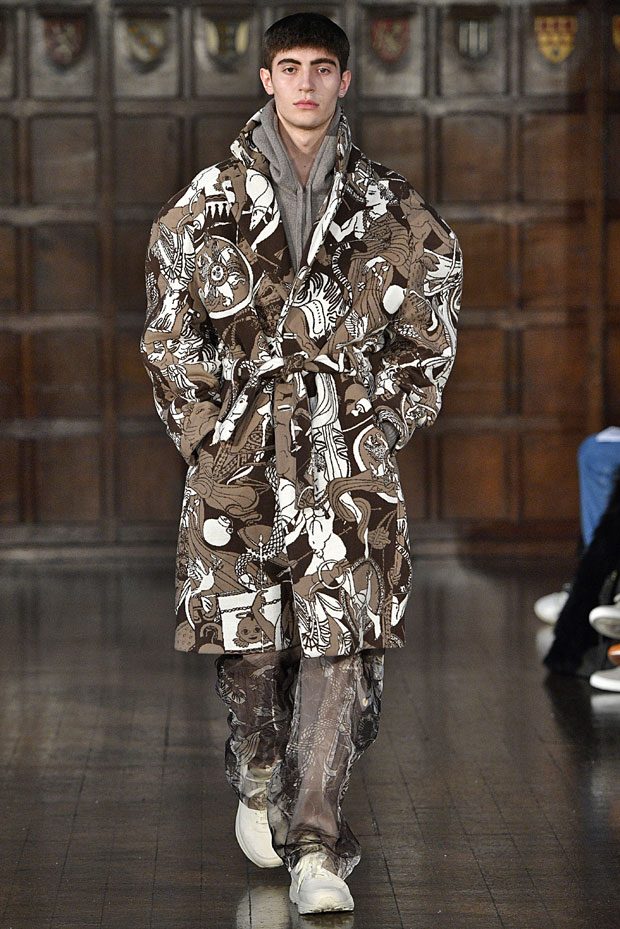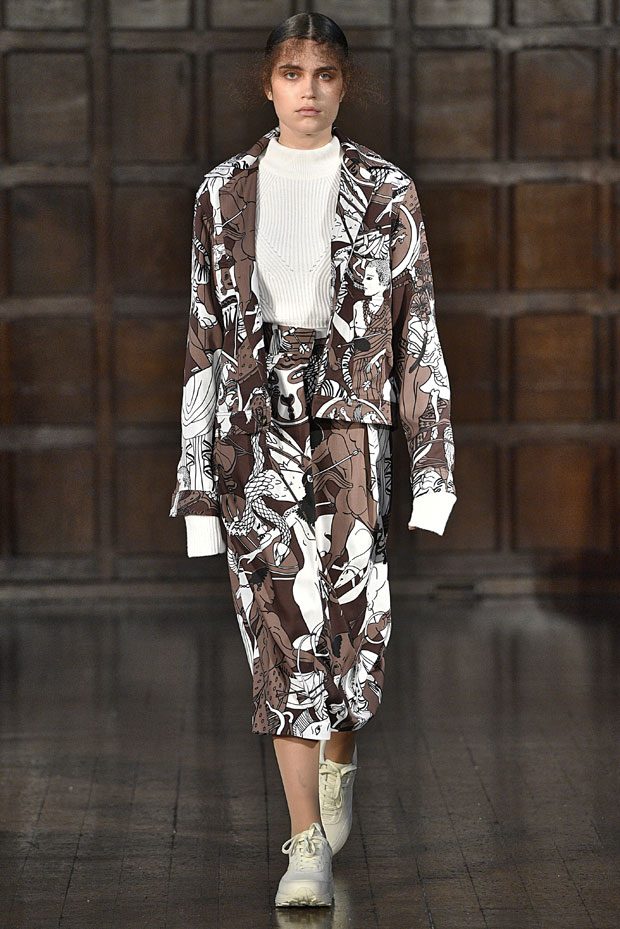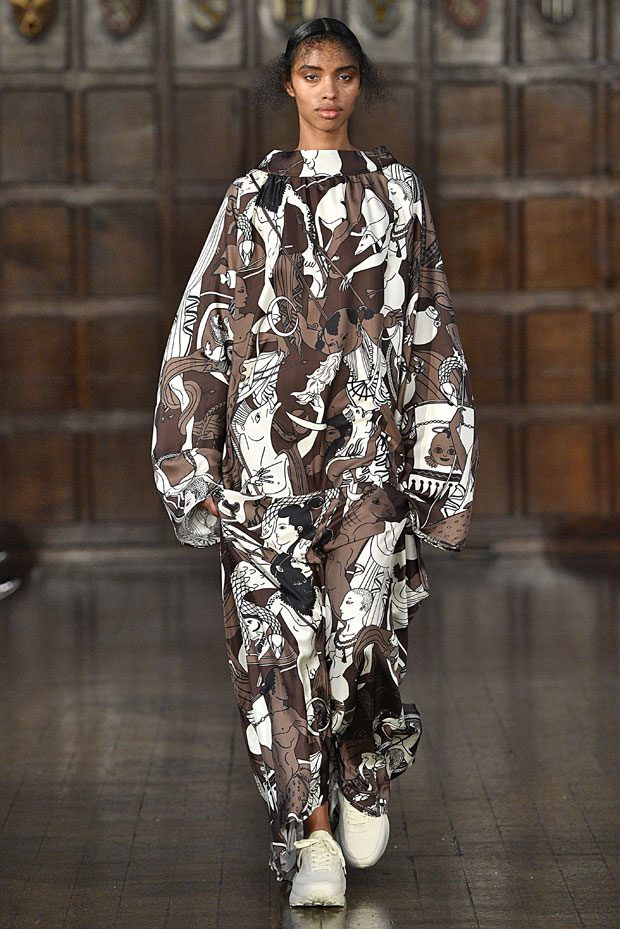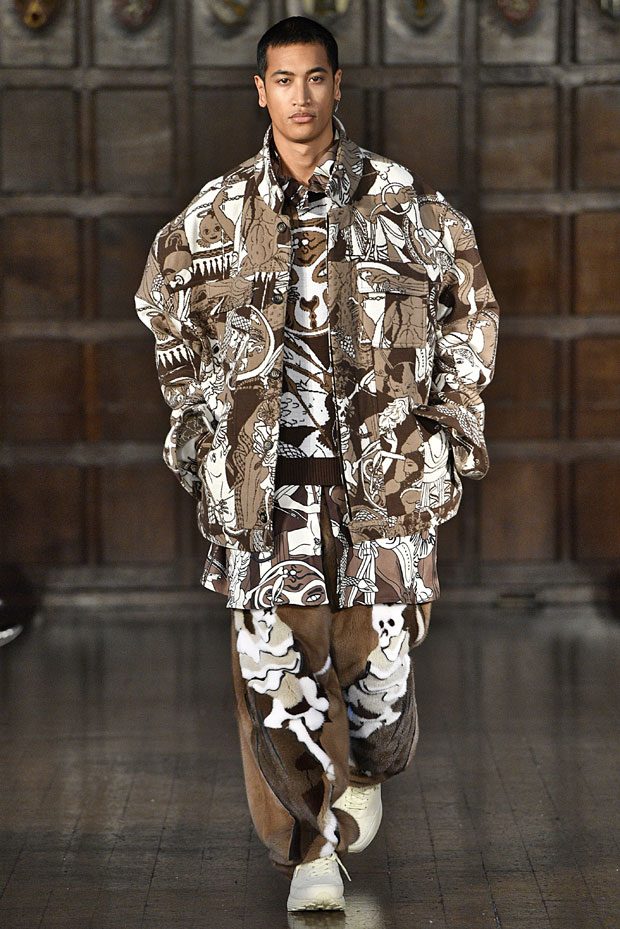 All images by Helle Moos