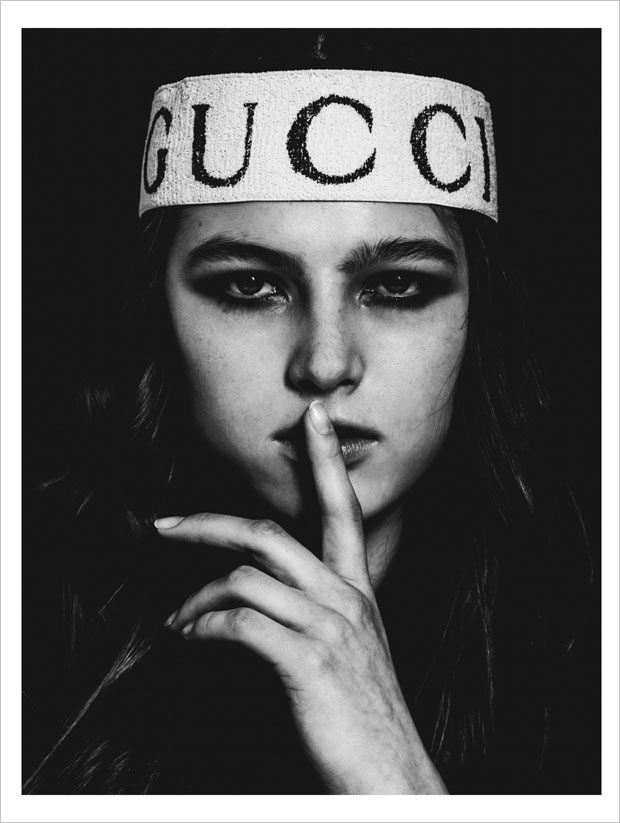 Ever since the nineties and the birth with logomania, there was never a better time to proclaim your love of a brand! Our editor KATARINA DJORIC investigates how did the logomania come back in it's strongest form yet for the latest issue of DESIGN SCENE Magazine.
If you just as me, enjoy the pass time of the top 10 everything for 2018, you won't miss logos on pretty much every list of fashion trends for the new year. Who better to confirm that than Pinterest, who in it's yearly statistics shared the fact saves for everything-logo have jumped over 250 percent. The most saved pics are focusing on street style moments mixed with fashion house typography and eye-catching garments.

STARS DRIVING THE LOGO TREND
From Gigi Hadid to Kylie Jenner and Kaia Gerber, all of the stars are hit by the bug of the logomania, no street style look is now complete without the Gucci logo headband! Just as history repeats itself so does fashion and we are experiencing the logo outbreak reminiscent of the mid 90s. The trend was so big it rightfully so stayed off the radar for more than a decade, and if anything for years it was considered tacky. But why is the formula of wearing a brand name plastered over your chest, your forehead, well your everything back like never before? Everybody's favourite stars are simply addicted to everything logo. And while it might already feel overwhelming, believe it or not we are only at the beginning of this trend. You can expect to see quite a few more fashion house names typed up on the coming fall runways as well.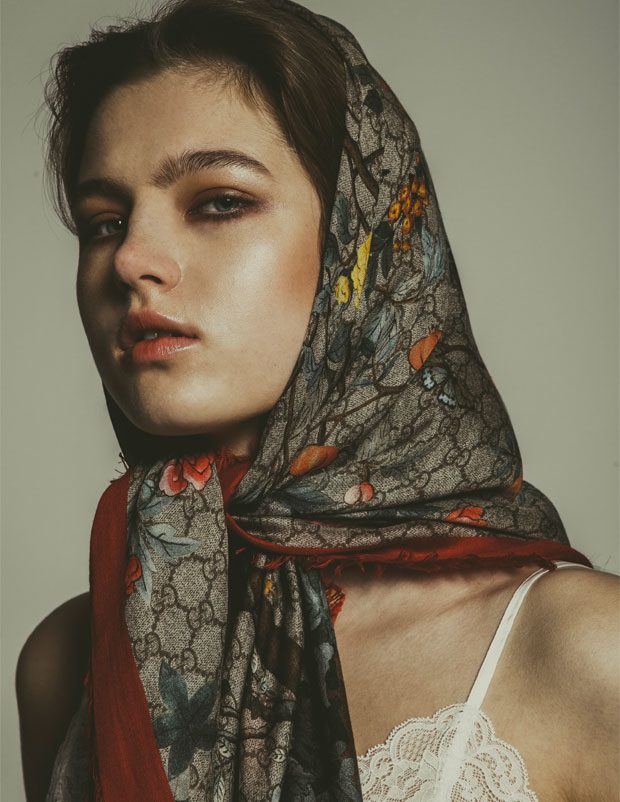 My advice on how to make this trend work? Firstly, choose only one brand name, trying to make one typeface over your chest and another over your behind is more than confusing and something nobody really wants to see that. Also, if you can't afford that notoriously expensive Gucci handband or even the more expensive t-shirt, try to explore the web on the lookout for seriously much more affordable options. You can find cool branded t-shirts from reborn athletic-wear brands of the 90s such as Champion, Kappa and Fila, all in affordable price range. And if you just as me love the idea of keeping a look casual, try wearing your top with denim trousers, but in addition to one of the logomania details, try to dress it up with a pointy heel. If you are not a heel or pumps type of a girl, you can always go for the more relaxed designer sneaker. Perhaps even slides, but I can't say I am personally a massive fan. Slides just as the overpriced t-shirts became a powerful too of luxury brands.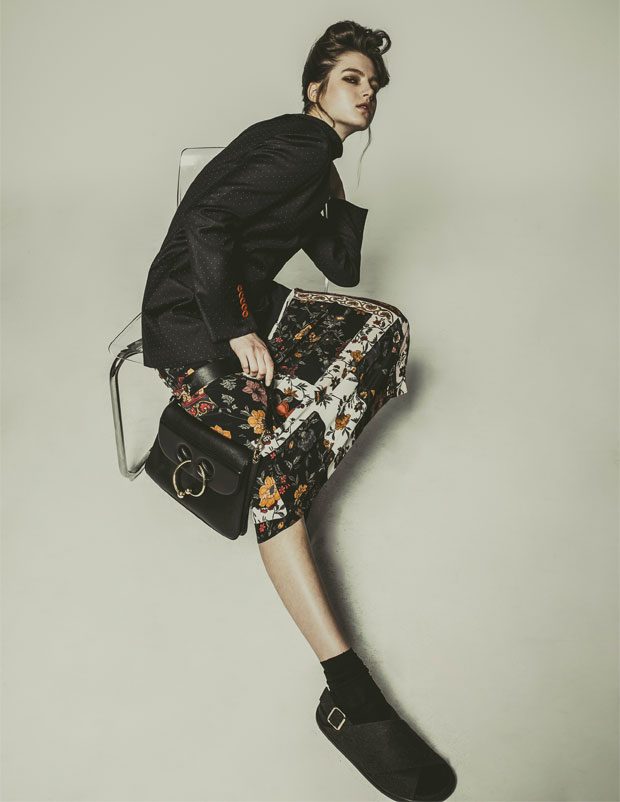 WHY ARE WE OBSESSED WITH LOGOS
But why are we struck by the logomania fever once again? This might be an answer to the peacock-style embraced by both men and women, the one brought by Alessandro Michele post his suicide of minimalism at Gucci. The contra-balance was embracing effortless and cool. While not entirely minimal, the sportswear slash athleisure, still partnered with everything logo. But just as logos made a return alongside a completely new phenomenon reached its peak. While few years in the making, the "brand x brand" collaboration mania reached its heights in 2017. The moment which can only be defined for the history books as the 'cross-brand collaboration' has become one of the defining movements of the industry last year.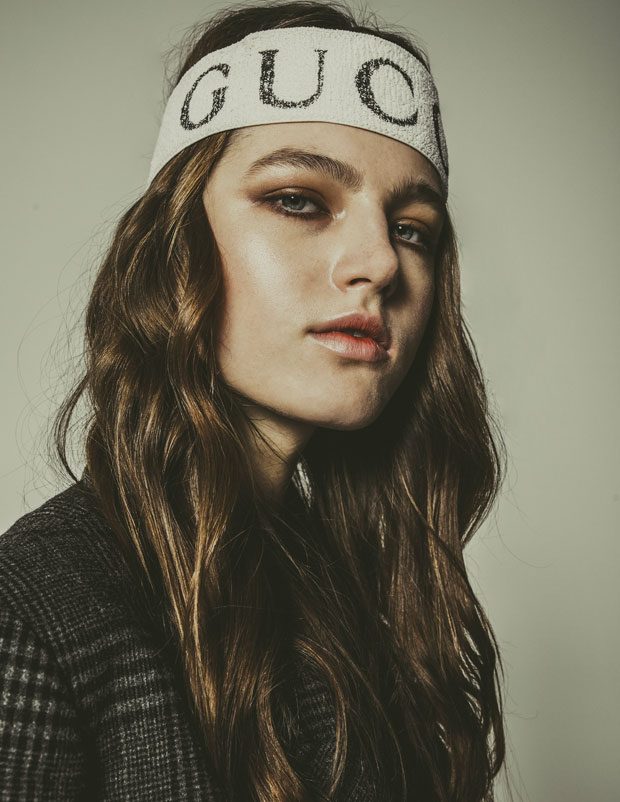 As always, the world wide web took part in this, perhaps more than ever it shaped the way we comprehend as well as implement the idea of fashion collaboration. In this day an age it has become an imperative to shape ourselves through a staple of cultural aggregation. Online we continuously work on creating an impressive public image of self, by the articles we share on our Facebook and Tweeter accounts, the locations we tag on Instagram, but also by the people we follow. Thus this sort of approach has also taken parts of our offline existence as well as our closets. While the nineties fashion was in ave of the ultimately cool Helmut Lang the designer also gave birth to the idea of unconditional ave of a brand name and it's symbolic and strength forming one's aesthetic. Therefore putting together dirty Nikes with Christian Dior is the lauded mixture.
THE COLLABORATIONS GAME
The collaborations are also a great way for the fashion houses to approach the new consumers, while also giving designers a chance to deliver a refreshing take of their vision. Thus we are living for the first time, new designer names reaching the top of the food chain thanks to their collabs. No doubt a large chunk of Demna Gvasalia's designs for Vetements has been defined by the collabs, from the unexpected partnering with the likes of DHL to its ongoing work with LEVI's among other. These projects always focus heavily on displaying the almost forgotten brand's logo. At the same time, Gvasalia brought to the spotlight the logo of Balenciaga along with his own Vetements, and even the logo of Kering Group.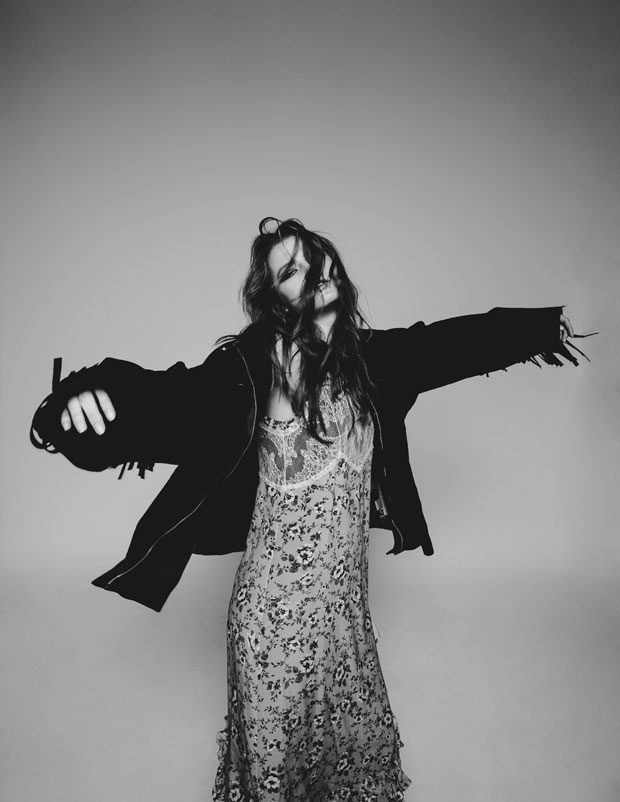 While a moment of nostalgia is no doubt on hand, these are not your 90s logos, there is also a dose of irony in it as well. Unlike the 1990s it is no longer about showing how wealthy you are, it's quite the opposite, thus printing a tshirt with DHL or IKEA logo turned into the hot ticket of the town.
However, nothing measures to the shockwaves sent down the industry after the Louis Vuittion x Supreme collaboration, not to forget the unparalleled consumer frenzy for the massively overpriced items. This collaboration like no other has utilized both the power of a logo mania as well as brand loyalty. For a luxury brand with often uninspiring menswear line this was a chance to portray themselves as a little more street than a Paris showroom salon line. While this mix of Supreme's bright red and Louis Vuittion logo was more than a payout at the bank, it was part of history in the making. Unlike other collaborations mentioned above the LV x Supreme one indeed was there to show how expensive everything you own is.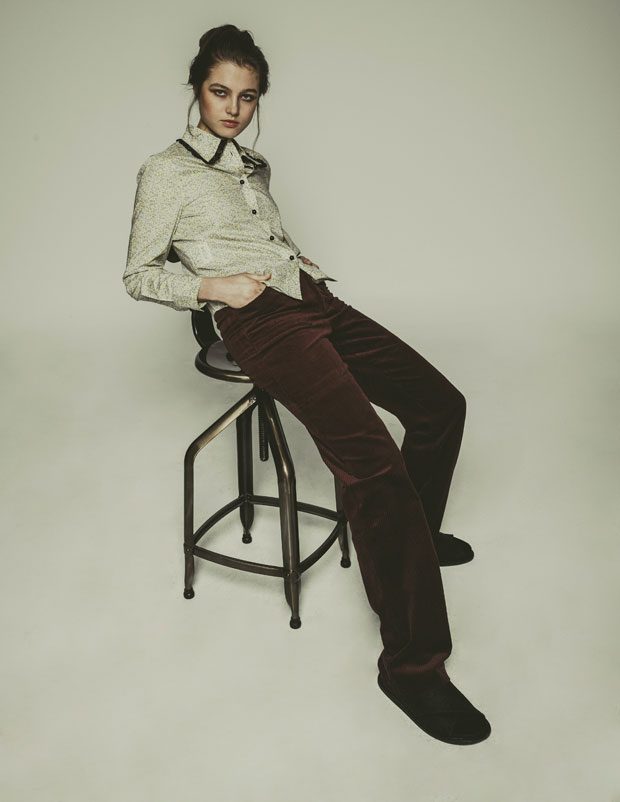 Also, parallel to the logo craze is the rise of the slogans, one of the most talked about moments for Ciuri's Spring Summer 2017 Dior collection was the tee with the "We should all be feminists" print. But that display of feminism comes at a price tag of over $700 dollars, showing off is a major component and one can only ask if these price tags are to set the expiry date to the newly returned trend.
Lastly, it is time to let go and realize we are officially crazy for logos and brand names are back like never before. Enjoy it while it lasts.
Text by Katarina Djoric
Photographer Valentina Frugiuele
Hair Style and Makeup Elisa Ferranti
Stylist Marco Drammis
Model Daria Korchina at Monster Management
Photographer Assistant Fernando Meloni
Location Wild Studio Milano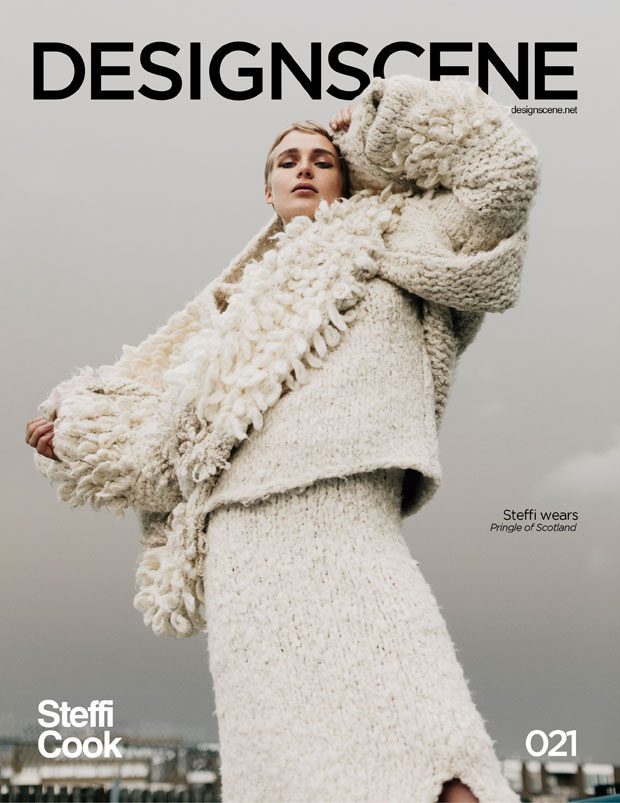 Originally published in issue 021 of DESIGN SCENE – available now in print & digital.