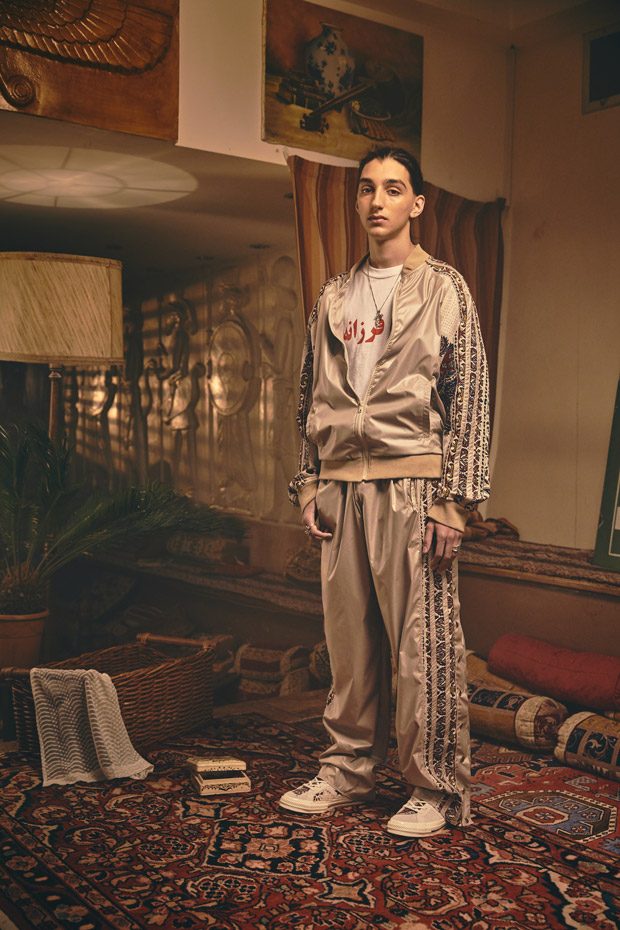 Discover Paria Farzaneh's Fall Winter 2018.19 We Were All Here At Once collection, inspired by a mix of memory, identity and profession, presented on January 8th 2018 during the recently finished London Fashion Week Men's.
"With focus on looking back at traditional Iranian clothing from the 1970s to present day, she pinpoints the bold local style and analyses how their working profession aesthetically impacts their daily dress. Merging this with inspiration from her London life results in a fusion of strong culturally fused pieces with a contemporary Western twist. Much like the life of Paria Farzaneh, these pieces have no boundaries and are layered together to create something unique allowing us to share and development new ways of dress. Statement silhouettes are a combination of traditional Iranian shapes and modern British technical pattern cutting."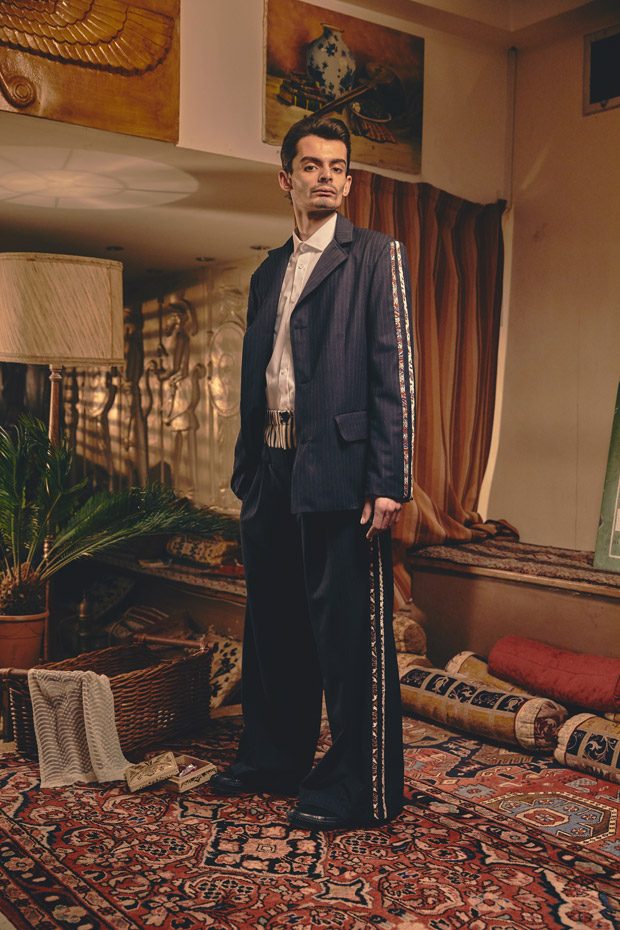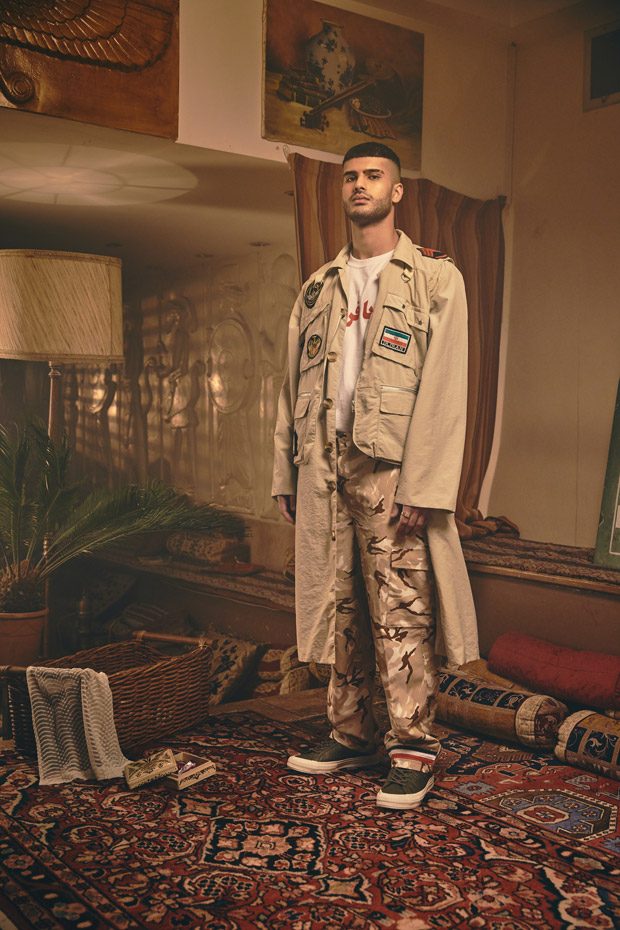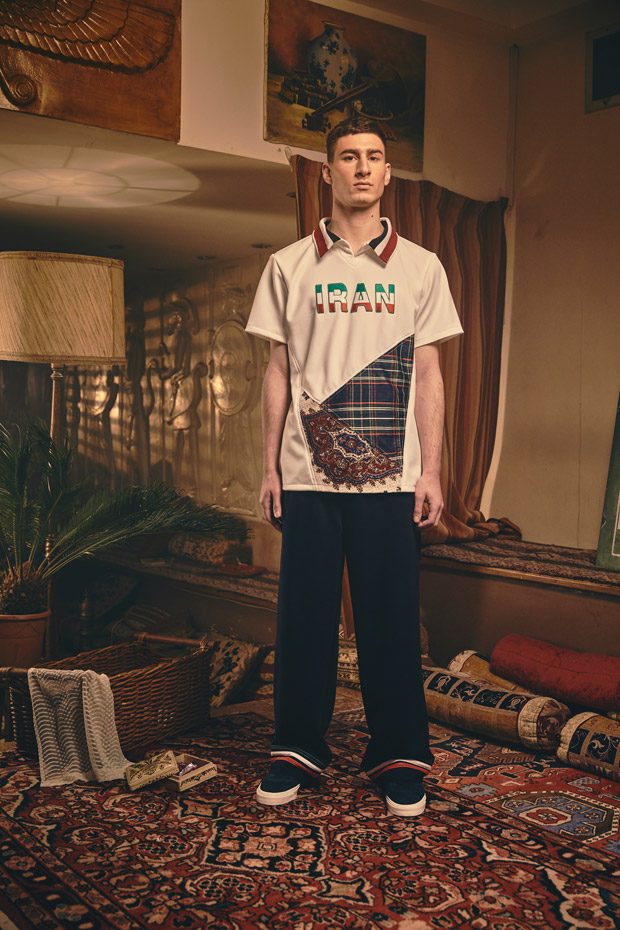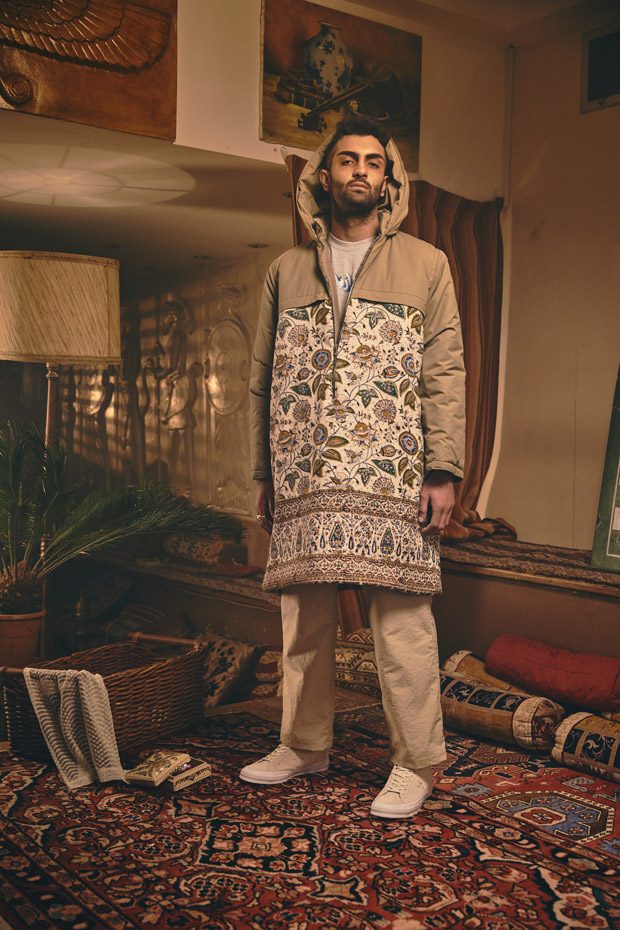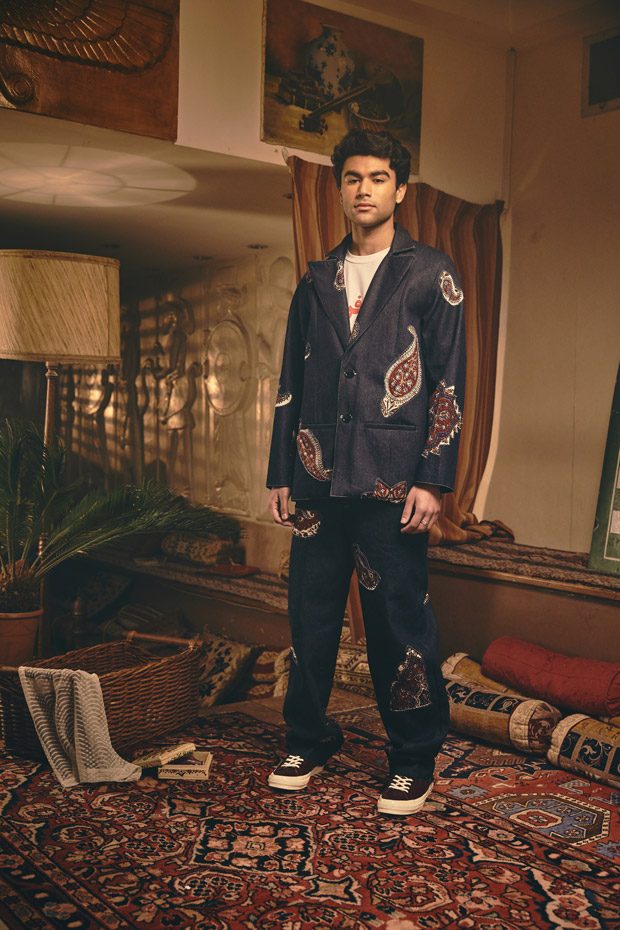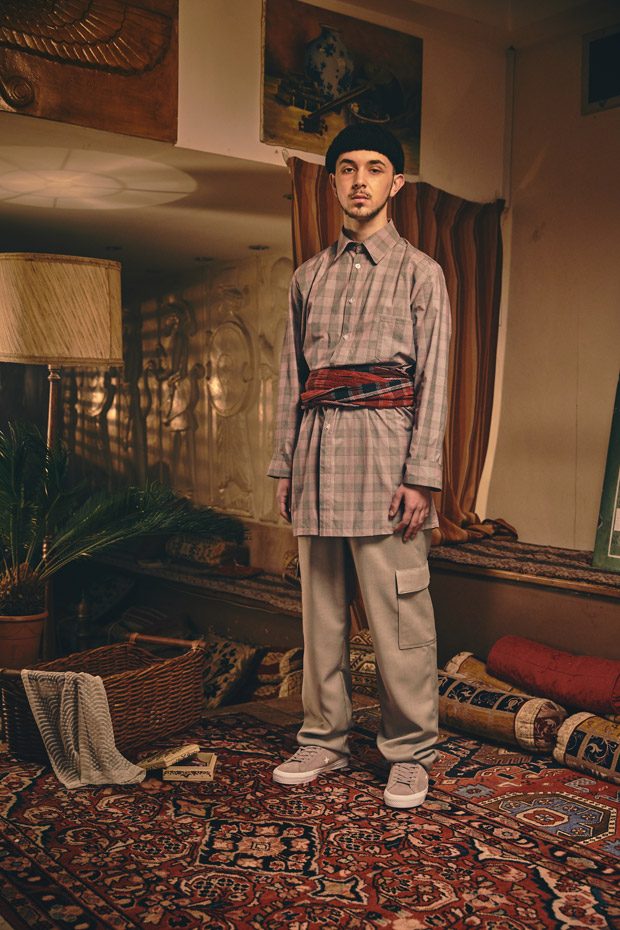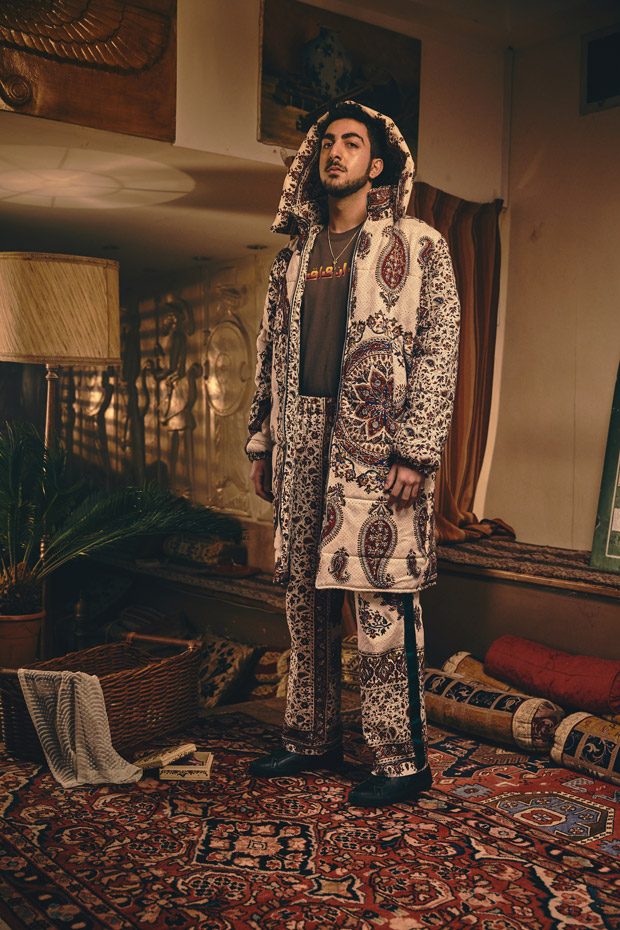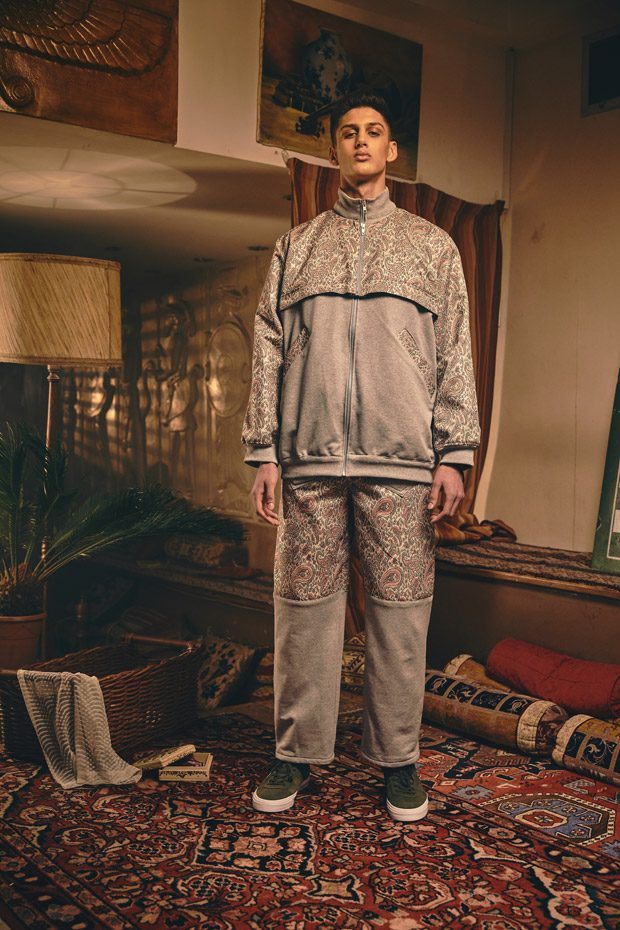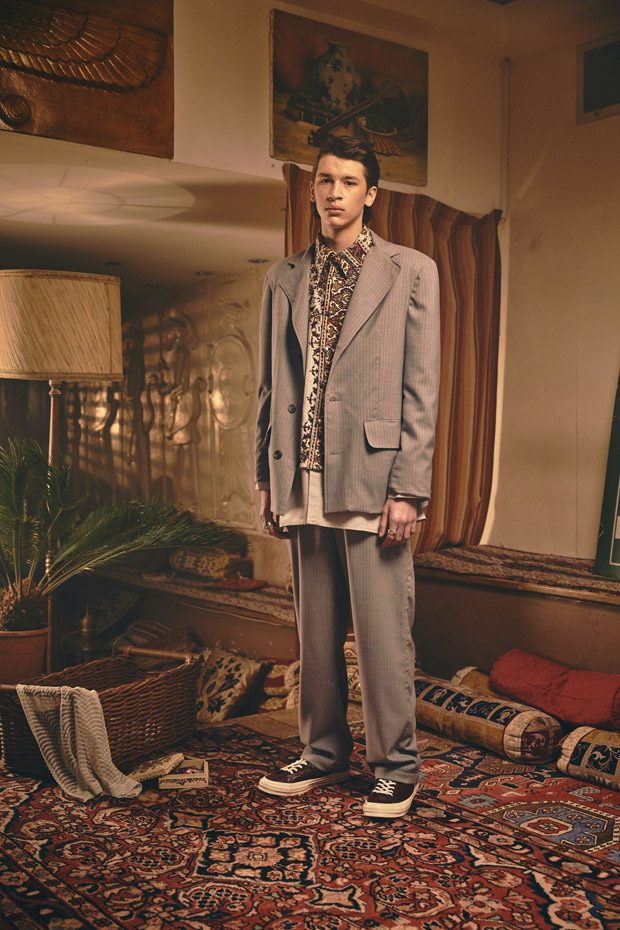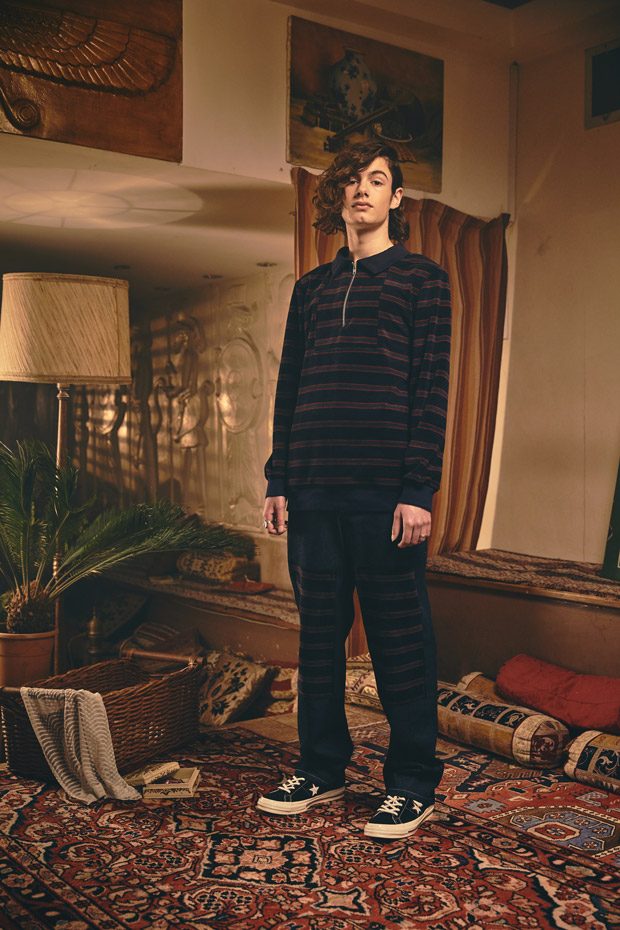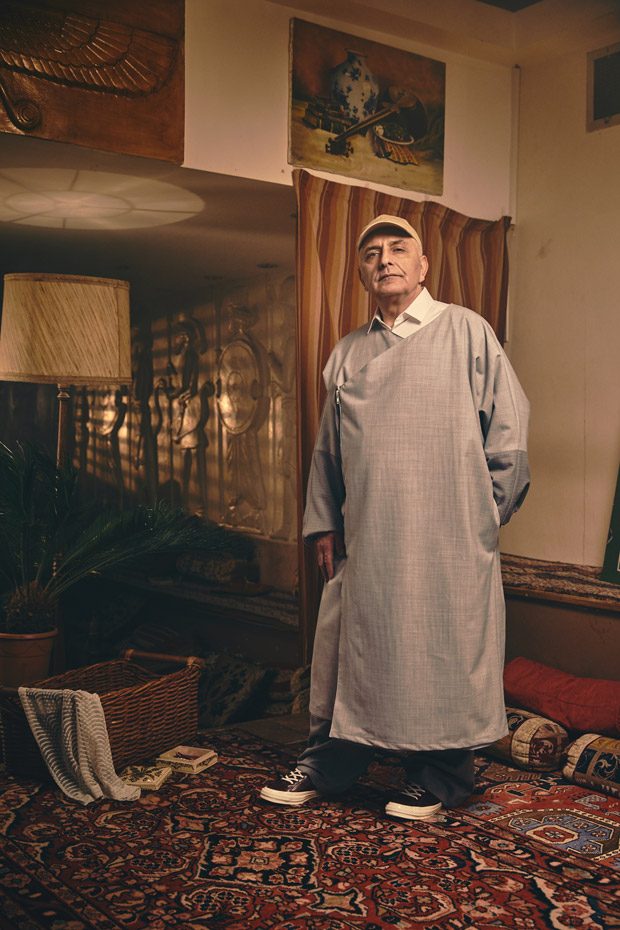 Art Director: Alex Sossah
Casting Director: Rory Griffin – Zoard Heuze
Set Designer: Thomas Bird
Photographers: Crowns & Owls
Sound Designer:Jack Peñate
Graphic Designer: Basile Fournier, Maharani Putri
Makeup Artist: Paige Whiting, Evie Eden, Abbie Nourse,Eliza Clarke
Hair Stylist: Vimal Chavda
Studio Assistants Kelly Tran, Ifean Okwuadi, Emily Jamieson
Special thanks to Alex Sossah, Olly Smith, Milo Black, Rens Van Mack, Converse, Kelly Tran, Max Doone, Zoard Heuze, Rory Griffin, Ifean Okwuadi, Ella Dror, Ashley Smith,Liz Arber, Thomas Wulbern, James Alexander-Adair, Thomas Harrison, Rory Martinez, Jack Penate Emily Jamieson, Thomas Bird, Mehrdad Delkash, Basile Fournier, Maharani Putri, Liittle Persia.
And an extra special thank you to Converse
Images courtesy of THE LOBBY LONDON
We love hearing from you, connect with us on Twitter, Instagram and Facebook.