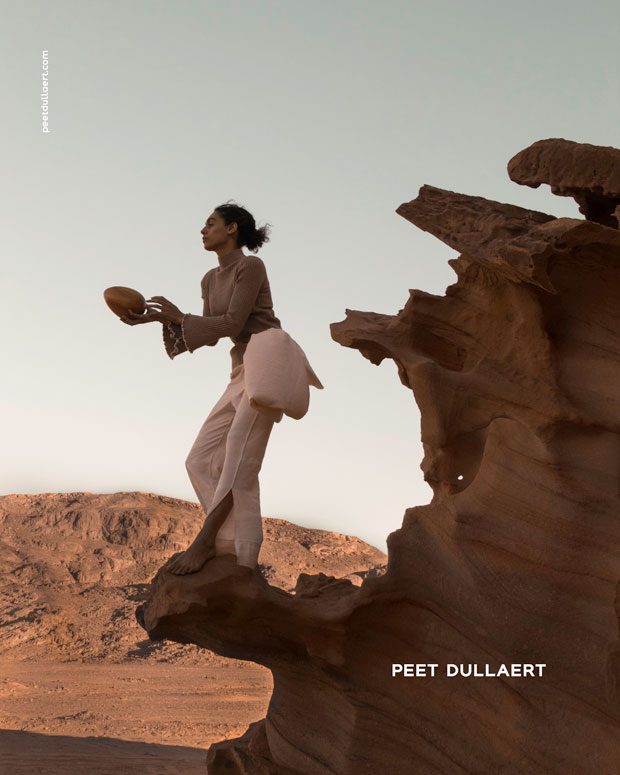 Discover PEET DULLAERT 2017 campaign series captured by fashion photographer Eva Pamfillie. The campaign stars the stunning Iman Eldeeb and Sam van Humskerken. Inspired by the Earth's resonant frequency, the collection gave the spotlight to Peet Dullaert's signature contemporary and always intelligent silhouette.
The collection continues Peet Dullaert's focus on fashion as a means to highlight individuality and captivating personality with contemporary reality. An exploration of organic shape and human anatomy. Adhering to his belief of working closely in synergy with the body, Dullaert's silhouettes allow a freedom of movement essential to modern life. Innovative cuts, tailored to embrace and flow around the body, fit todays posture, comfort and body movement. – from Peet Dullaert
Peet shared earlier this year for DESIGN SCENE Magazine print issue: "I've never really given it very deep thought why I didn't try to work elsewhere, but I remember very well when I was still in school and was interning at Lanvin in 2011, when the teams were still small and Alber Elbaz was still there, that I loved the special creation process of the company and dreamt of being a part of the team but I've always been someone naturally discovering how things work. When I started with my eponymous label after graduation it felt very natural to me, and that feeling and process still feels the same. The way I work is very organically and intuitive to me it's very important to stay true to that feeling."
RELATED: Read The Exclusive Interview With Designer PEET DULLAERT
Scroll down to discover more of the stunning fashion shoot.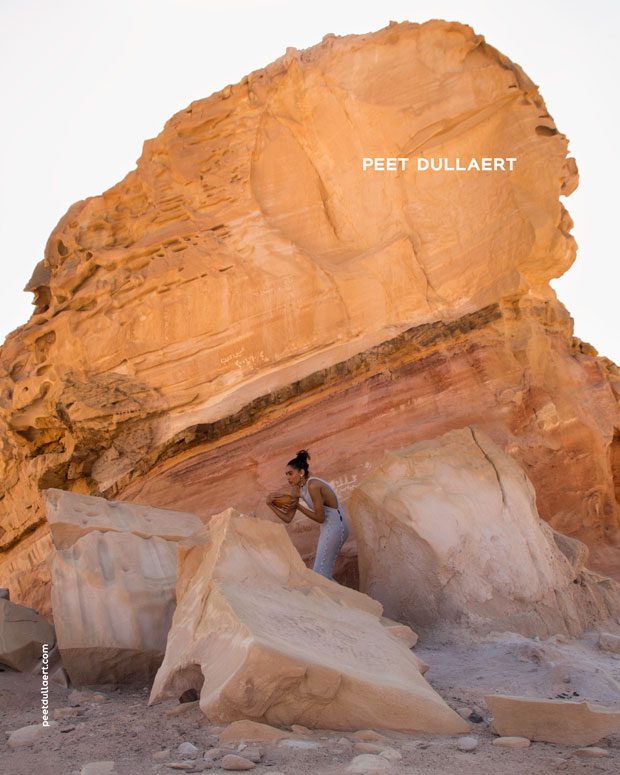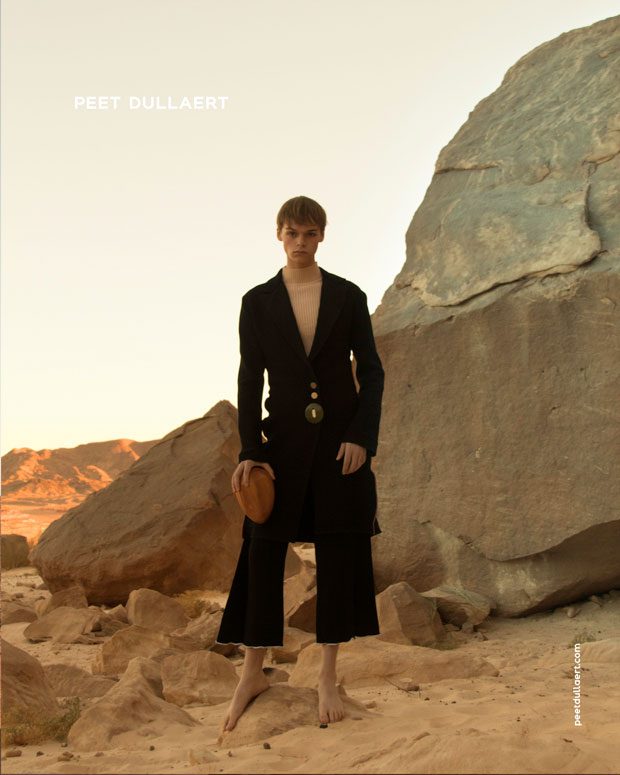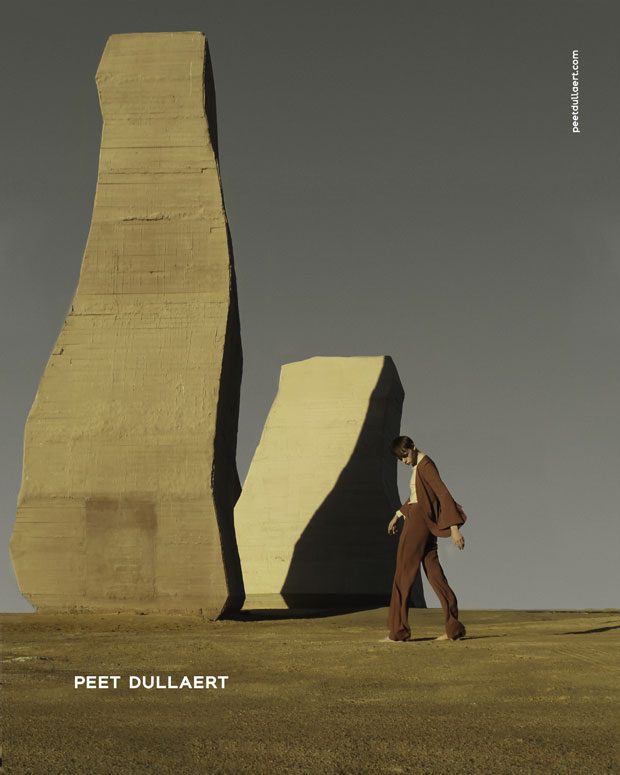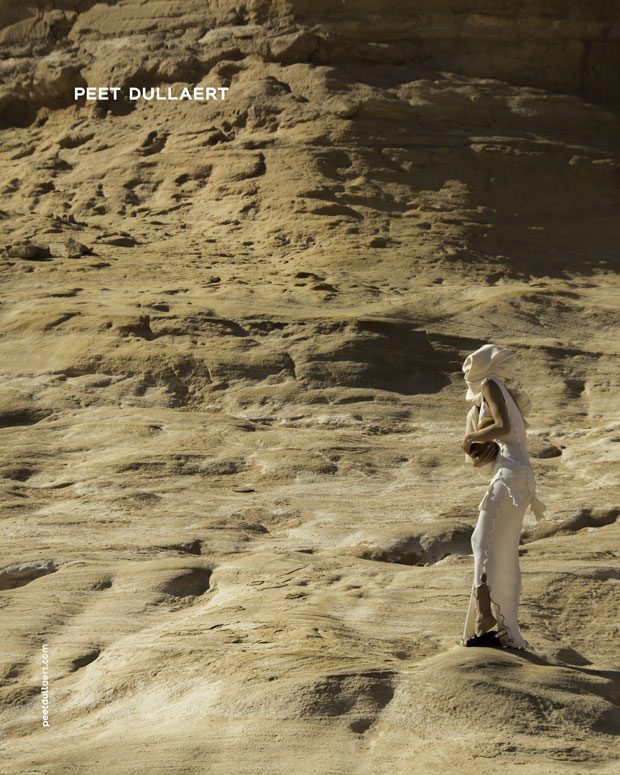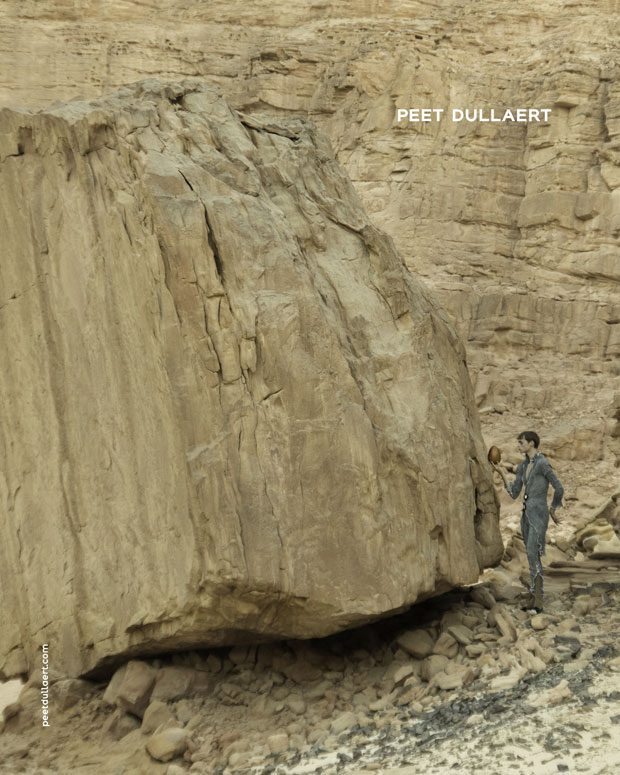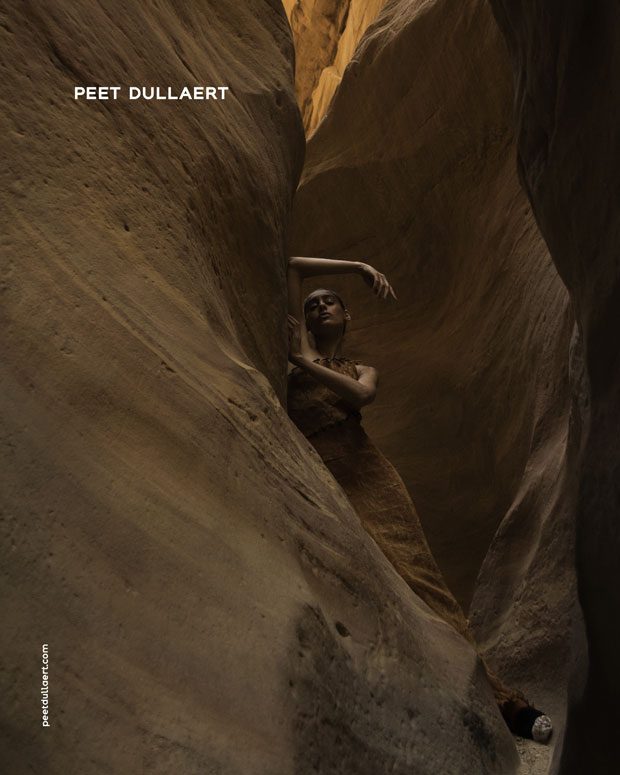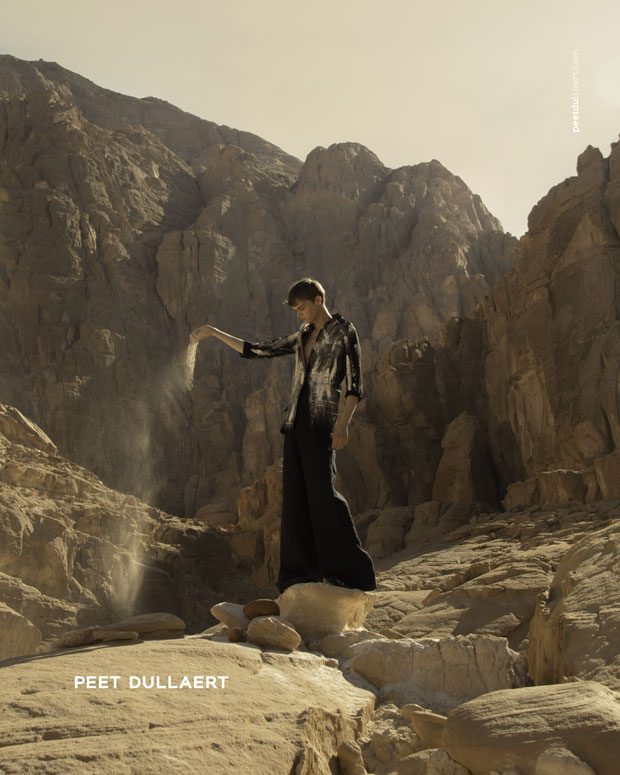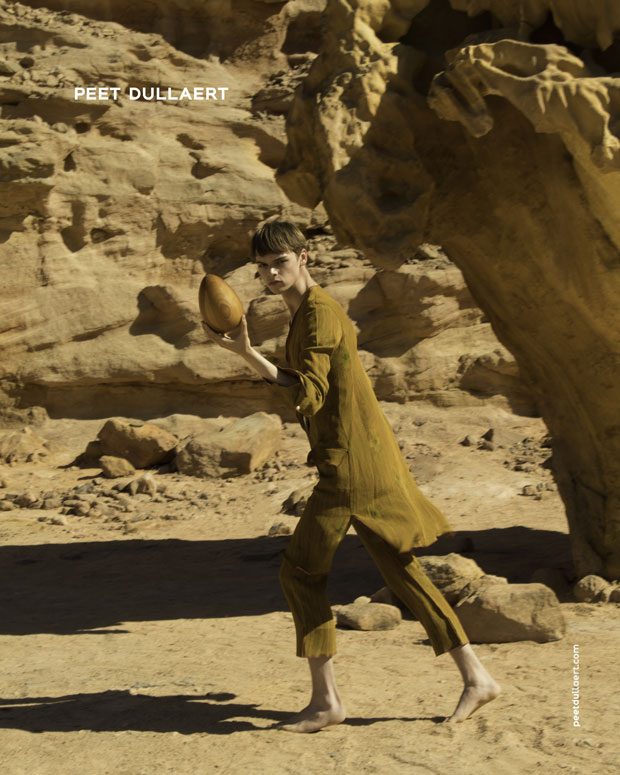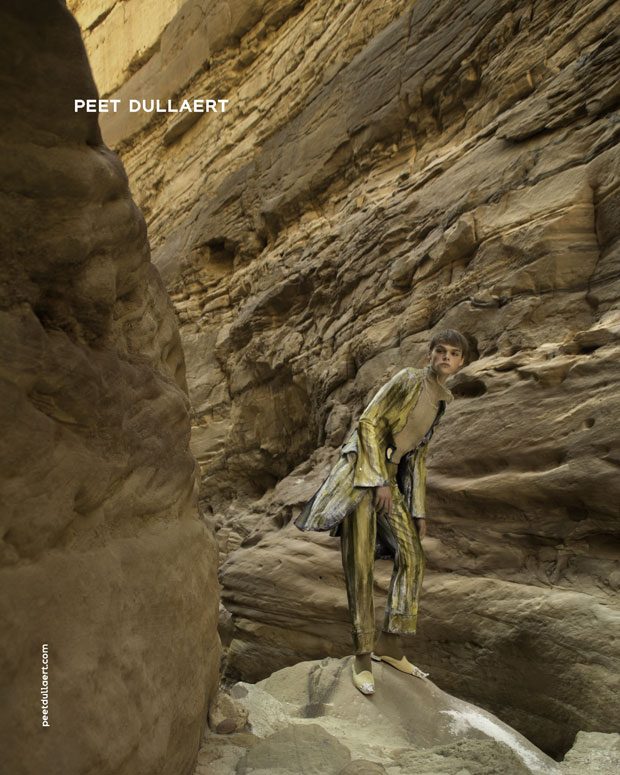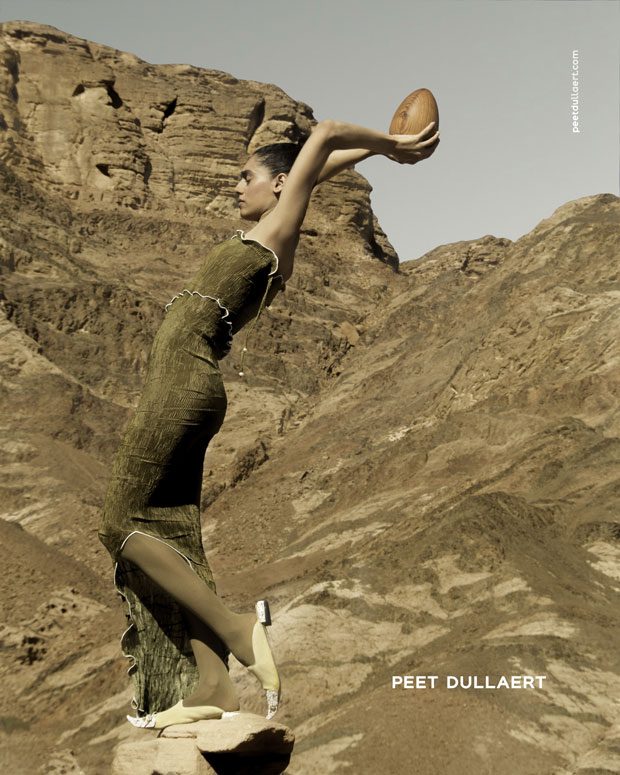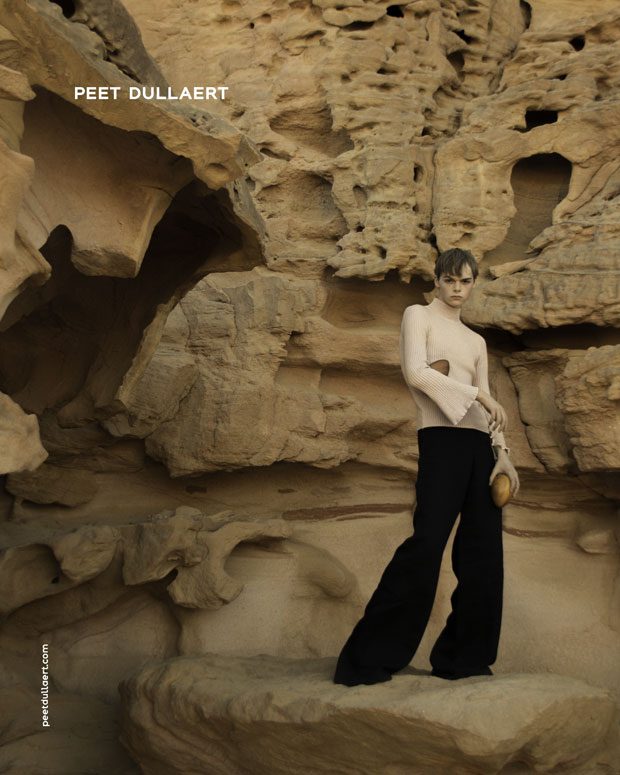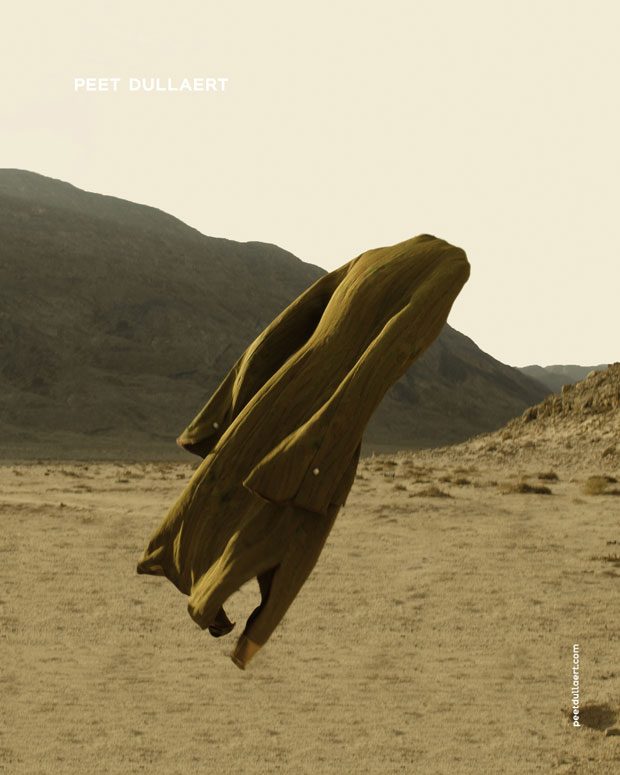 Photography Eva Pamfillie
Models Iman Eldeeb and Sam van Humskerken
Casting Mitch Macken – MM Casting
Creative Direction Peet Dullaert