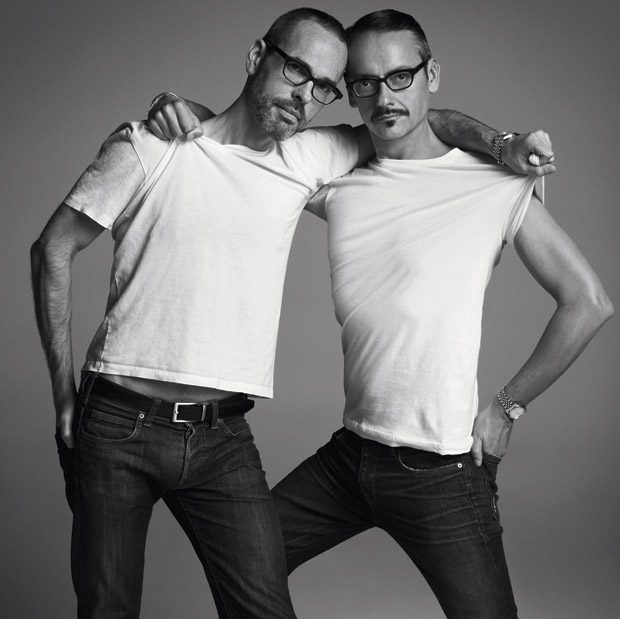 Dutch fashion house Viktor&Rolf celebrates their twenty-fifth anniversary with "Viktor&Rolf: Fashion Artists 25 Years" exhibition at The Kunsthal Rotterdam (from 27th May to 30th September 2018). The exhibition will include over 45 haute couture looks, as well as stage costumes created for ballet and operas, and early work from designer duo Viktor Horsting and Rolf Snoeren. In addition, exhibition will also featured "Dolls" – replicas of antique dolls dressed in the designers' most iconic looks, and special pieces such as costumes designed for Madonna's Miami Art Basel fundraising concert in 2016.
"With exquisite craftmanship and dreamy silhouettes, sometimes made from tinkling bells or red carpet, the fashion artists Viktor&Rolf – a real Dutch national treasure – have been creating wearable art for the past twenty-five years in the most unique and singular style" – Thierry-Maxime Loriot, curator of the exhibition.
"After the success of our retrospective exhibition in Melbourne, we are proud that it will now be traveling to the Kunsthal Rotterdam. Apart from showing our work on the catwalk, we also enjoy presenting it as an exhibition. In this way everyone can see it, not just that handful of people attending the shows in Paris." – Viktor&Rolf
"The Kunsthal and Viktor&Rolf are exactly the same age. It is therefore not surprising that the two coinciding 25th anniversaries have led to this unique collaboration that perfectly matches our programming. This retrospective of the first 25 years of Viktor&Rolf stems from a great admiration for their experimental designs that are continuously exploring the boundaries between art and fashion. It offers us an extraordinary opportunity to experience the unconventional creativity of this innovative fashion duo." – Emily Ansenk, Director Kunsthal.
*Image: Viktor&Rolf by Inez & Vinoodh, 2015