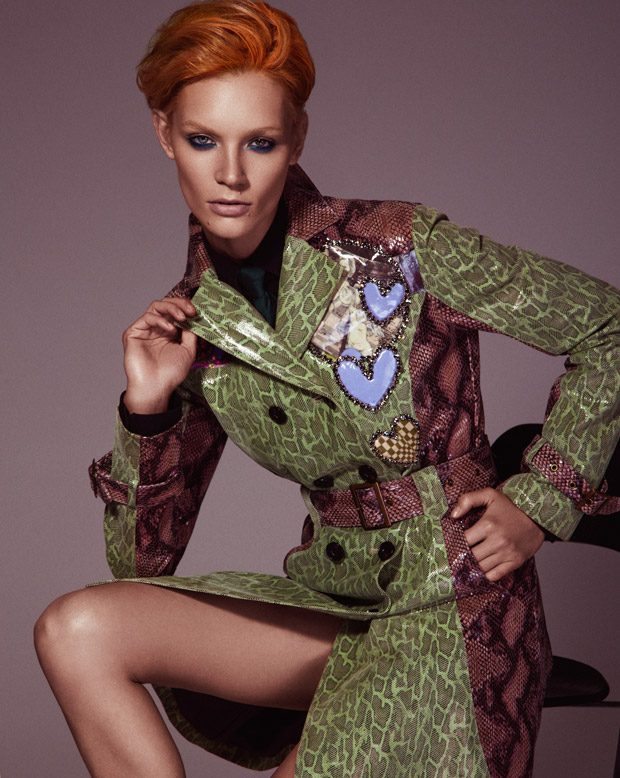 Fashion photographer Andrew Hiles shares exclusively with DESIGN SCENE STYLE his latest story titled Here Comes the Night featuring the striking Lilia at Wild London. In charge of styling was David James Cochrane, assisted by Marion Ravel, with makeup from beauty artist Natasha Lakic using MAC, and hair styling by Hamilton Stansfield using Philip B Haircare.
For the David Bowie inspired session Lilia is wearing selected pieces from Dans La Vie, UDDA, Julia Clancey, Ashley Isham, Nicola Brindle, Escada, Andrew Majtenyi, Agne Kuzmickaite, Malan Breton, Jiri Kalfar, and Terry de Havilland. Photo assistance by Mellonie Yasmina Huseljic. Discover more of the story bellow: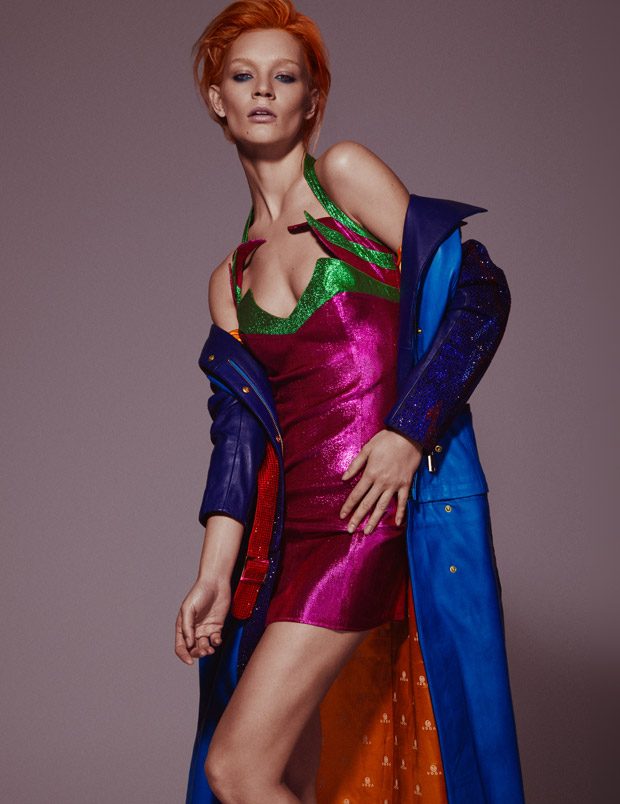 Crystal encrusted leather coat: UDDA
Dress: Julia Clancey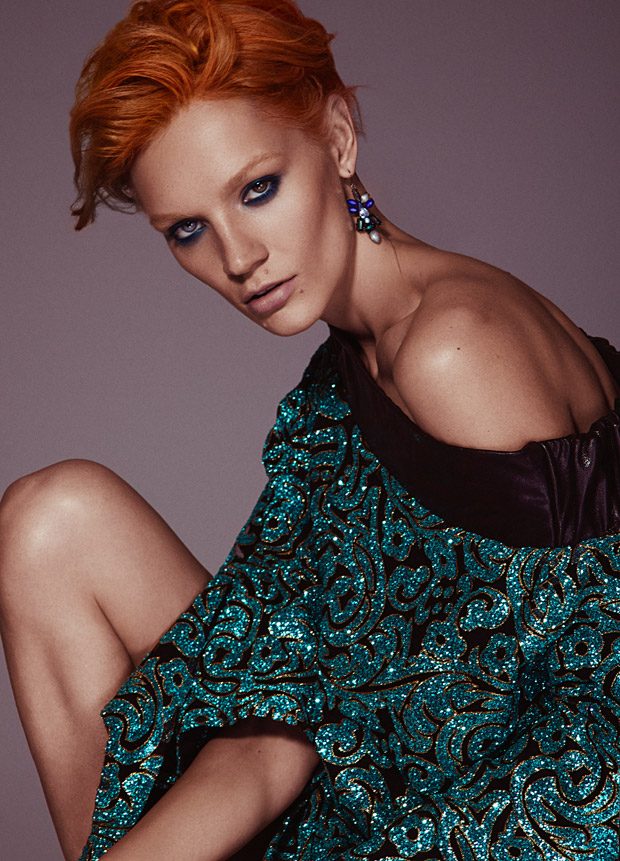 Earring: stylist own
Dress: Ashley Isham
Earring and shoes: stylist own
Jacket: Nicola Brindle
Blouse: Escada
Trousers: Andrew Majtenyi
Jewelery: stylist own
Dress: Agne Kuzmickaite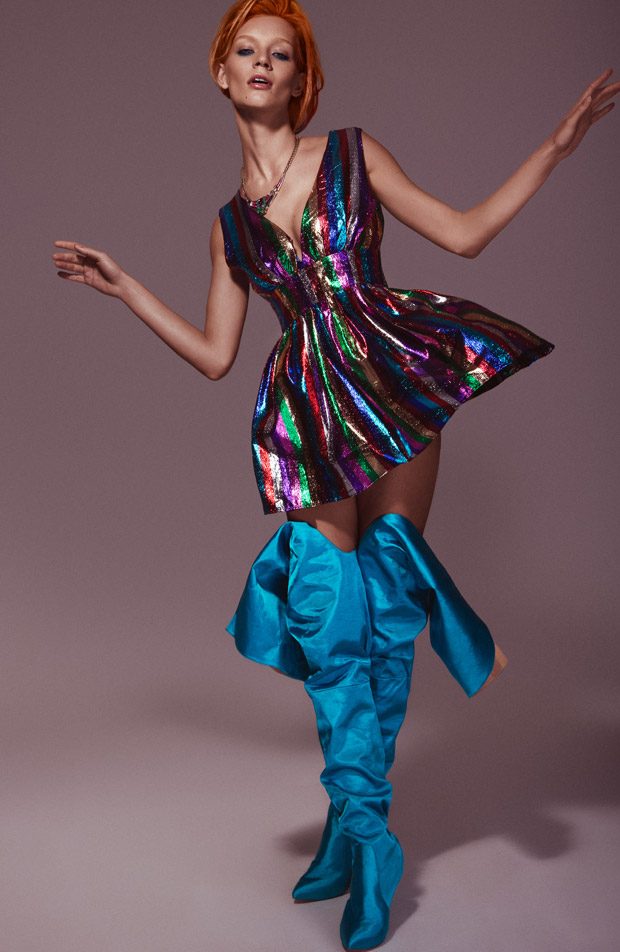 Necklace: stylists own
Lurex stripe dress: Nicola Brindle
Thigh high station slouch boots: Malan Breton
Mesh flute sleeve top and pendant: stylist own
Sequin basque and trousers: Jiri Kalfar
Boots: Malan Breton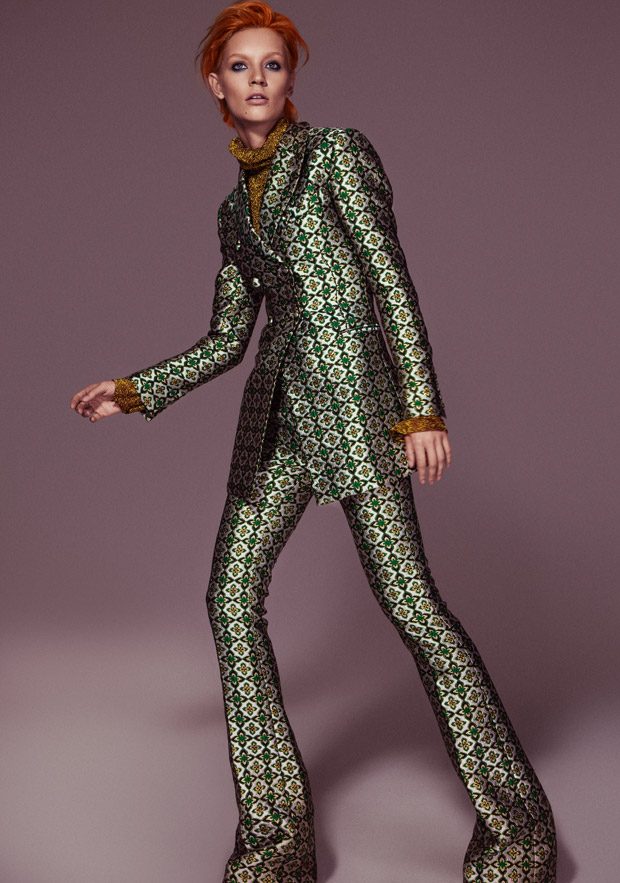 Lurex turtle neck: Nicola Brindle
Jacquard suit: Malan Breton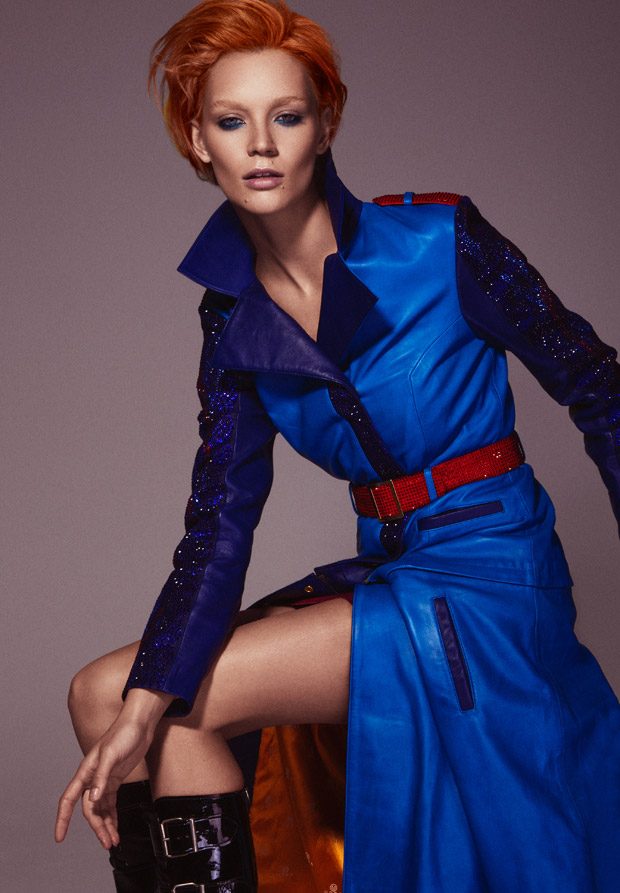 Crystal encrusted leather coat: UDDA
Boots: vintage Terry de Havilland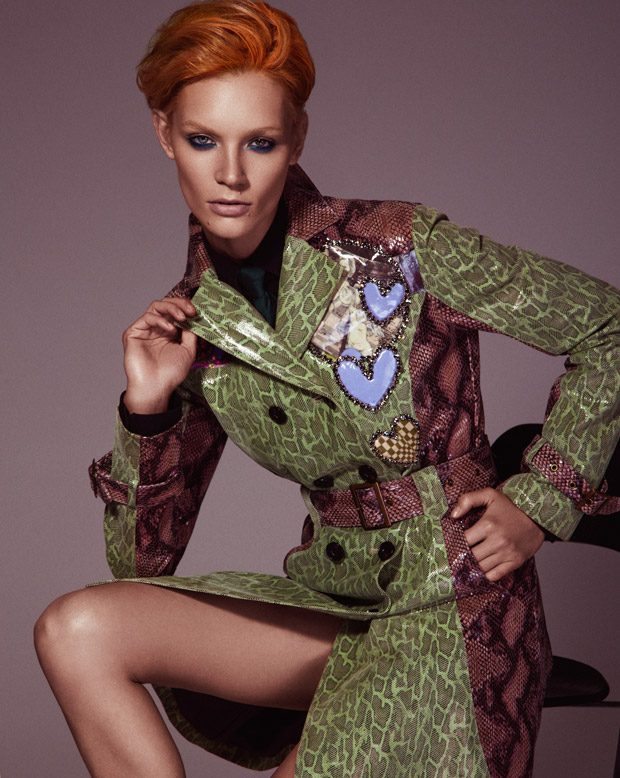 Shirt and tie: stylist own
Jacket: Dans La Vie
Model: Lilia at Wild London
Hair Stylist: Hamilton Stansfield using Philip B Haircare
Makeup Artist: Natasha Lakic using MAC
Stylist: David James Cochrane
Photographer: Andrew Hiles – andrewhiles.com
Photography Assistant: Mellonie Yasmina Huseljic
Stylist Assistant: Marion Ravel
We love hearing from you, connect with us on Twitter, Instagram and Facebook.