Italian outerwear brand Moncler has unveiled its new collaborative project, Moncler Genius, last night with a special event opening Milan Fashion Week. After ending seasonal collections Gamme Bleu and Gamme Rouge, label's CEO Remo Ruffini decided to replace them with monthly collaborations with guest creatives. Eight different projects define the unity of Moncler Genius, including Valentino's Pierpaolo Piccioli, Craig Green, Simone Rocha, Noir Kei Ninomiya, Fragment Hiroshi Fujiwara and Palm Angels.
In Moncler Genius each project speaks a Moncler idiom that will naturally find its audience. Fragmentation is the force and raison d'être. Newness is addictive and  energizing, fueled by pure creativity. Materialize, dematerialize, re-materialize: the creative path is both a business mode and a communication strategy. An idea becomes a building that ignites monthly  editorial and communication actions to finally turn into a shop. Virtual and real, online and offline work in unison. Having product at the core makes the virtual possible because the real comes first. – from Moncler
Discover more after the jump:
1 Moncler Pierpaolo Piccioli
Pierpaolo Piccioli stripped the classic duvet to the clearest shape, following the idea that purity is reached when form reflects essence. His take on functionality has a couture élan.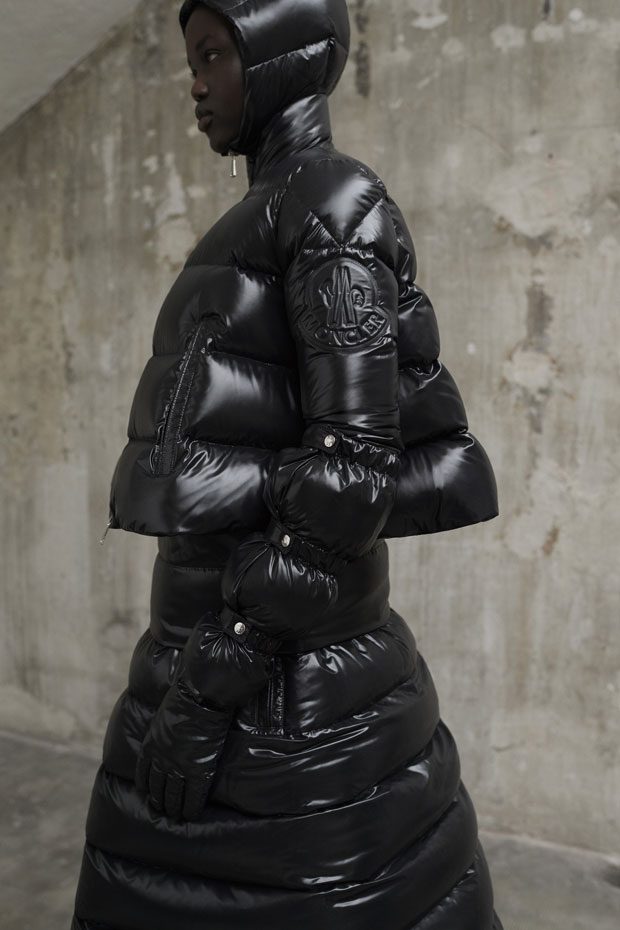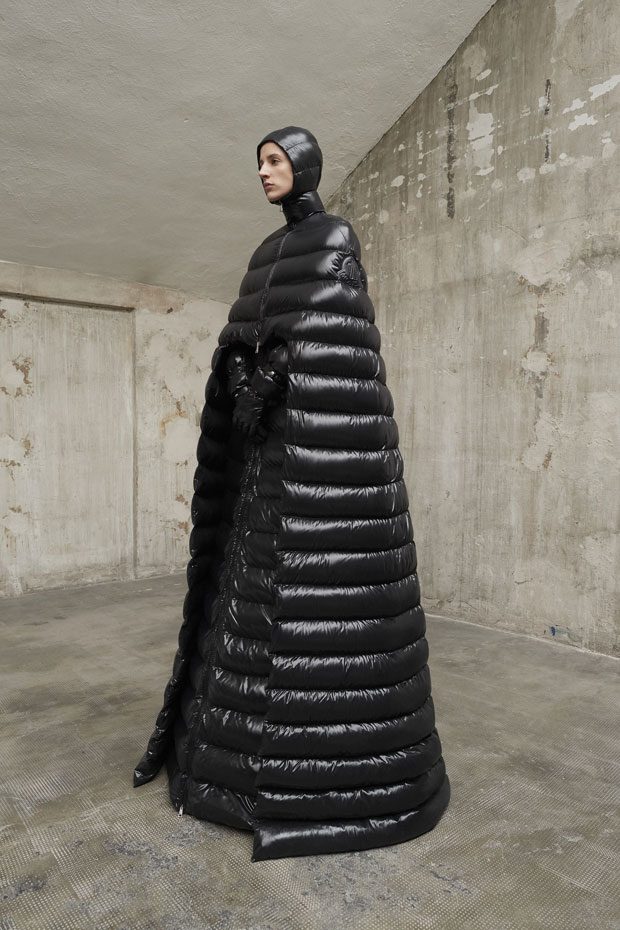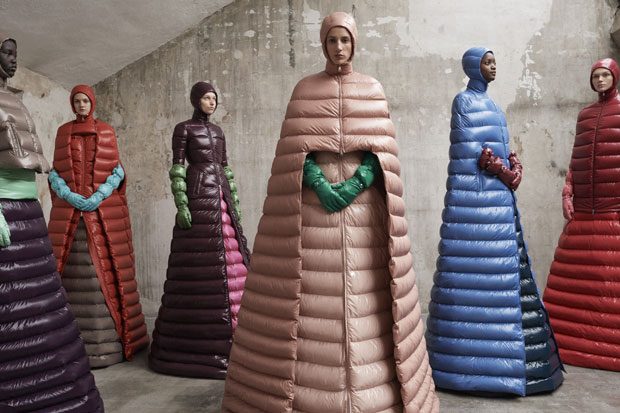 2 Moncler 1952
Moncler's trademark classics reinterpreted with pop colors and contrasting enlarged logo. Moncler 1952 is an homage to the brand's year of birth and defines the natural evolution, of over 65 years of history, based on technical research and creativity.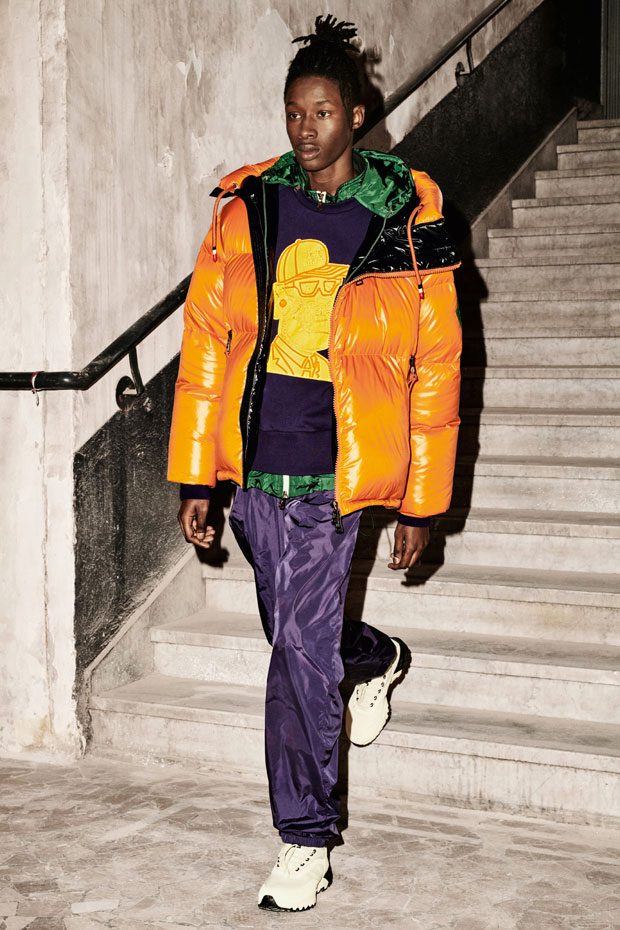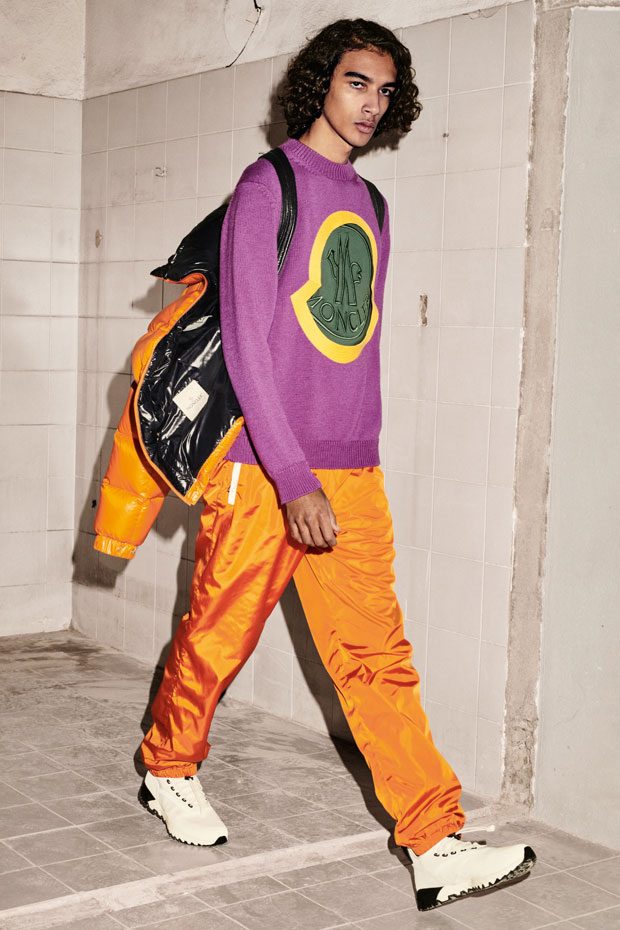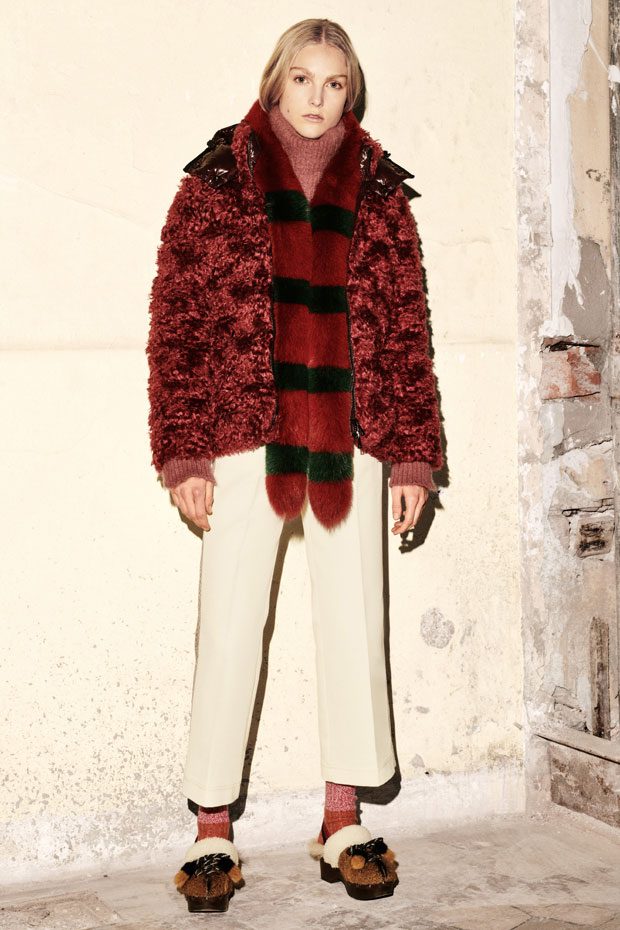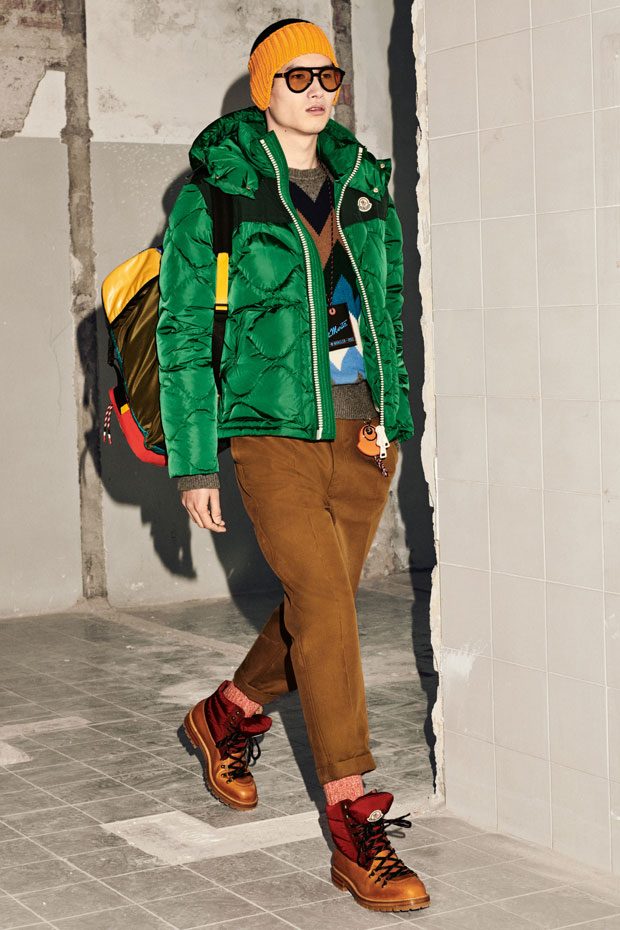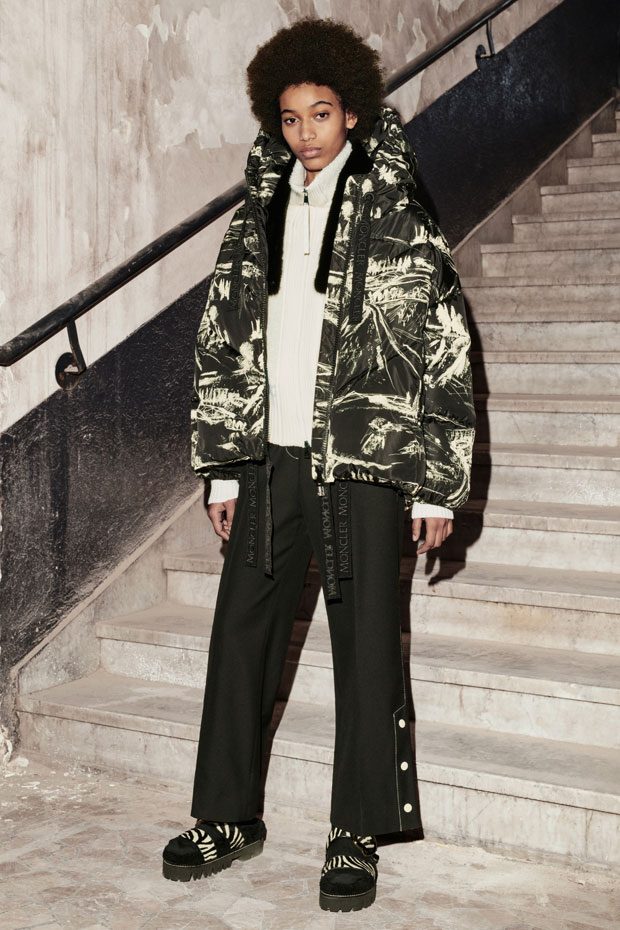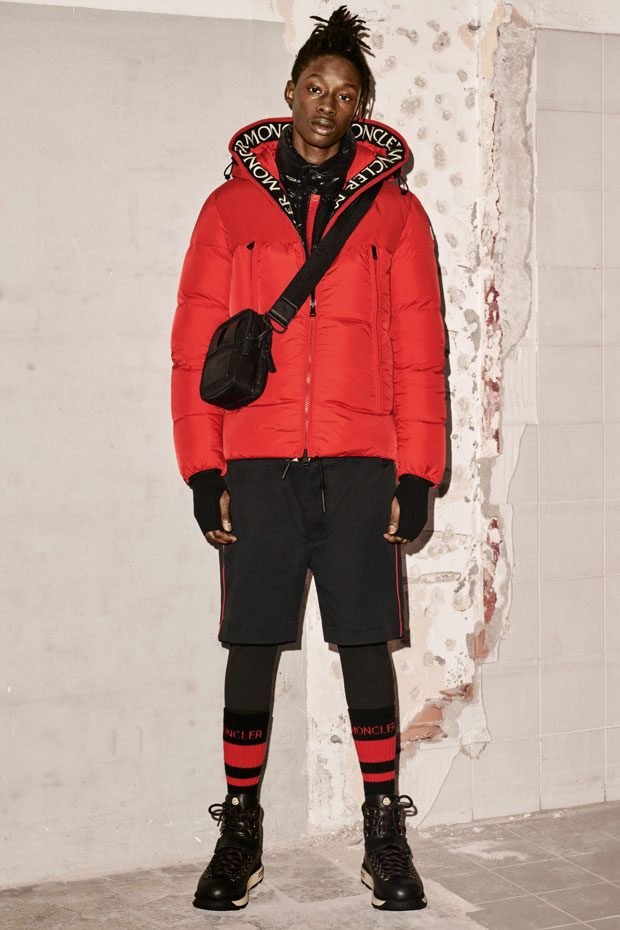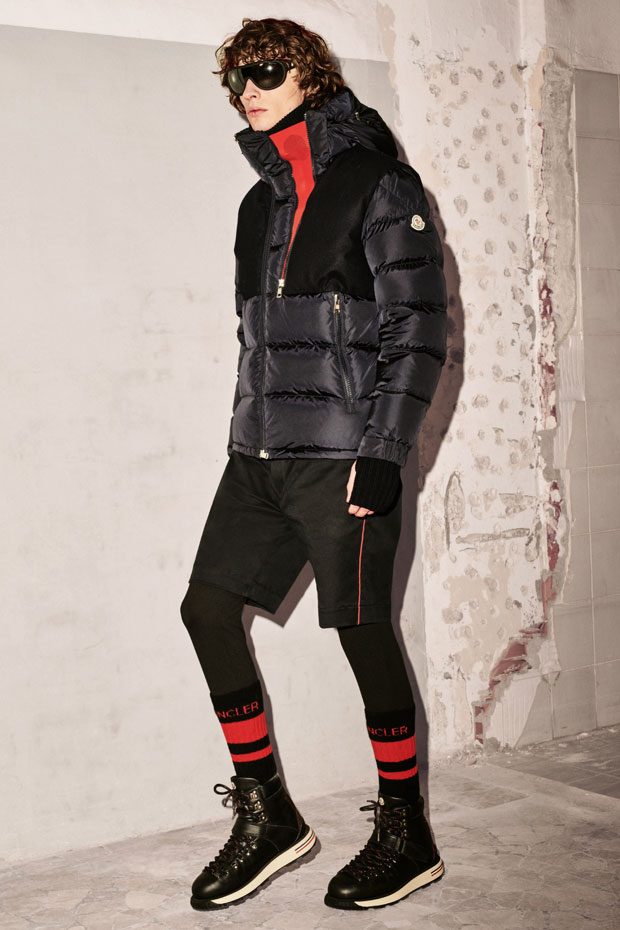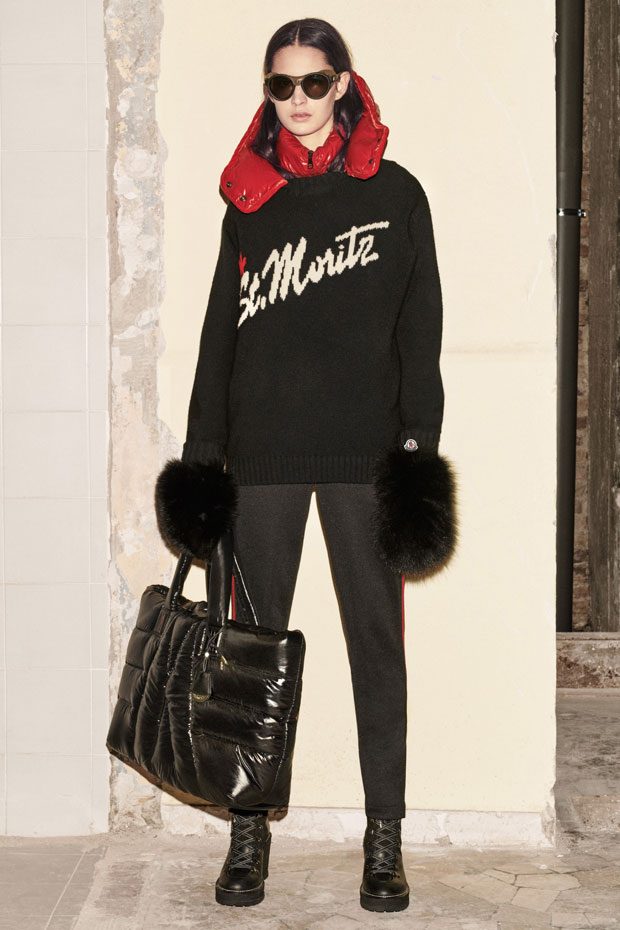 3 Moncler Grenoble
A peculiar flair for mix and match at work distinguishes Moncler Grenoble. Prints and fabrics, considered wide of the mark for mountain gear, assume a technical quality while keeping the playful sophistication intact.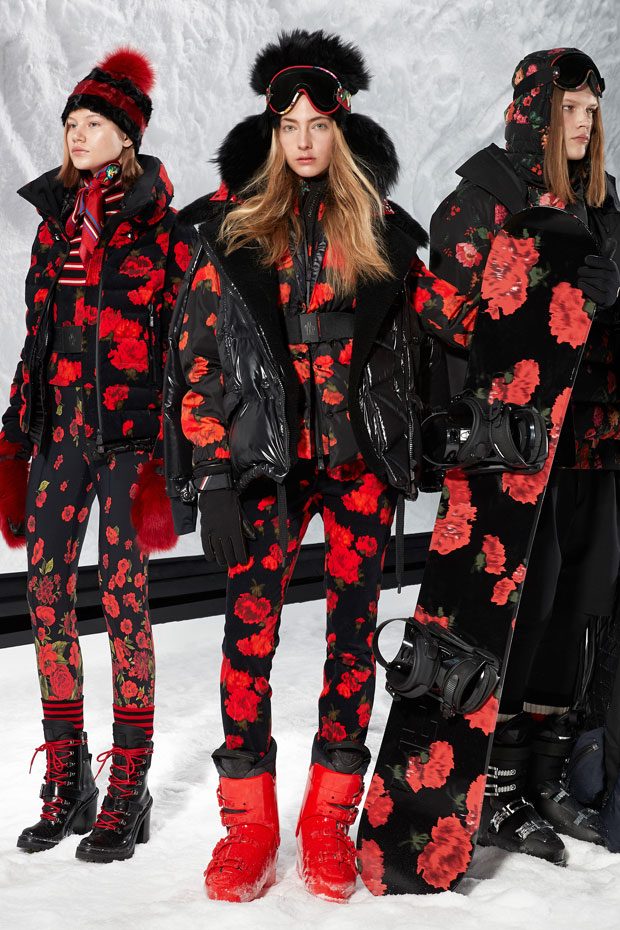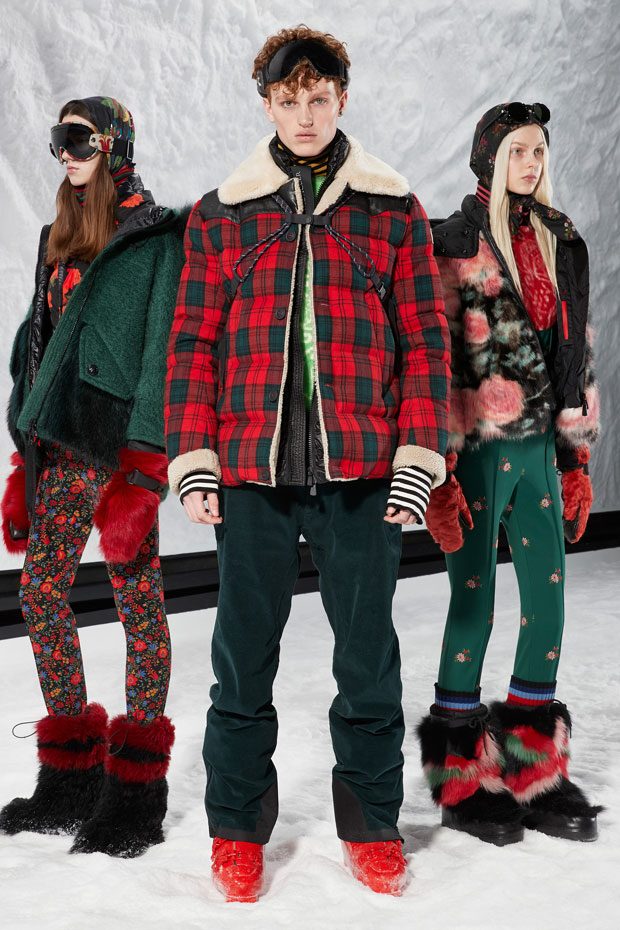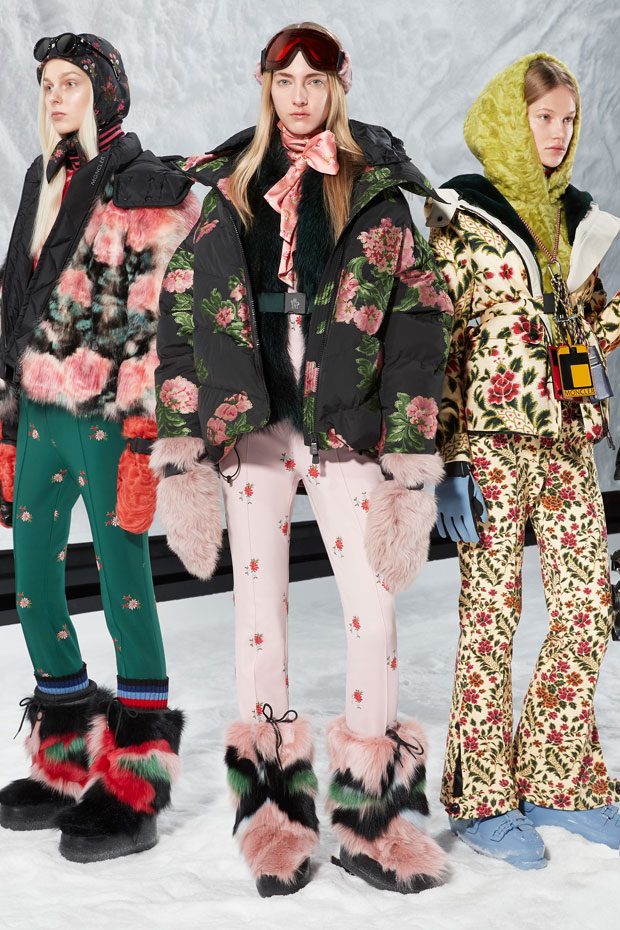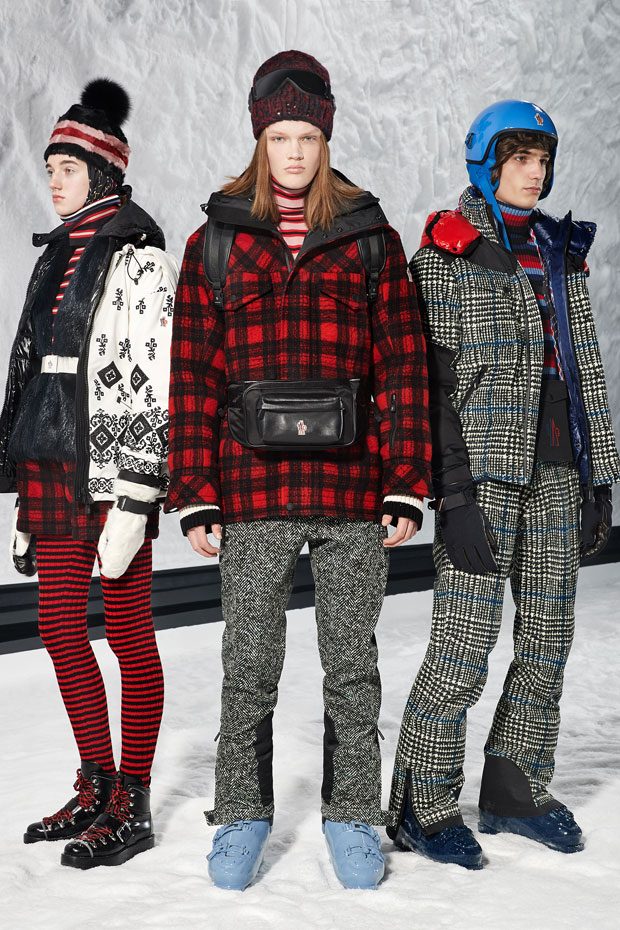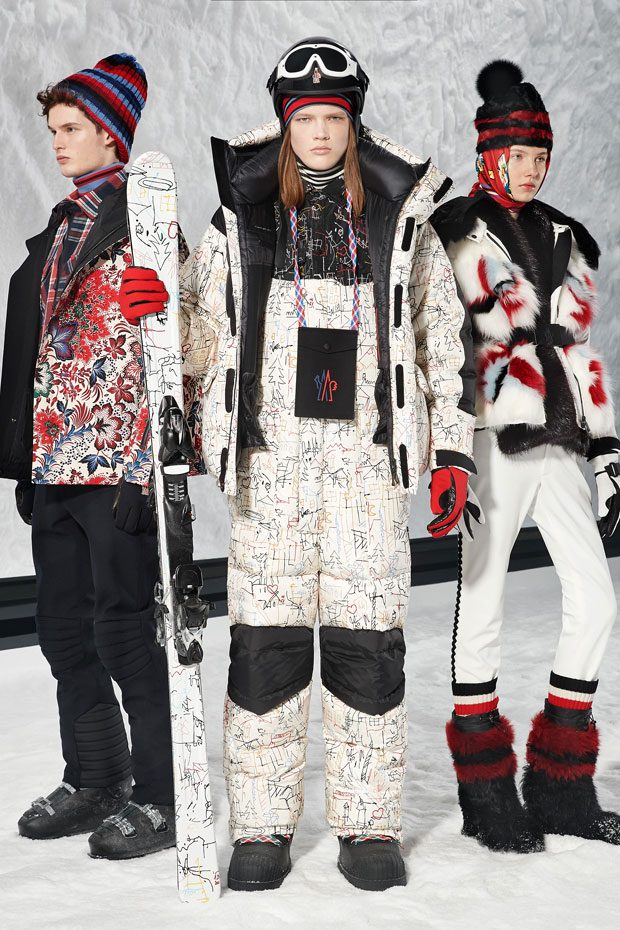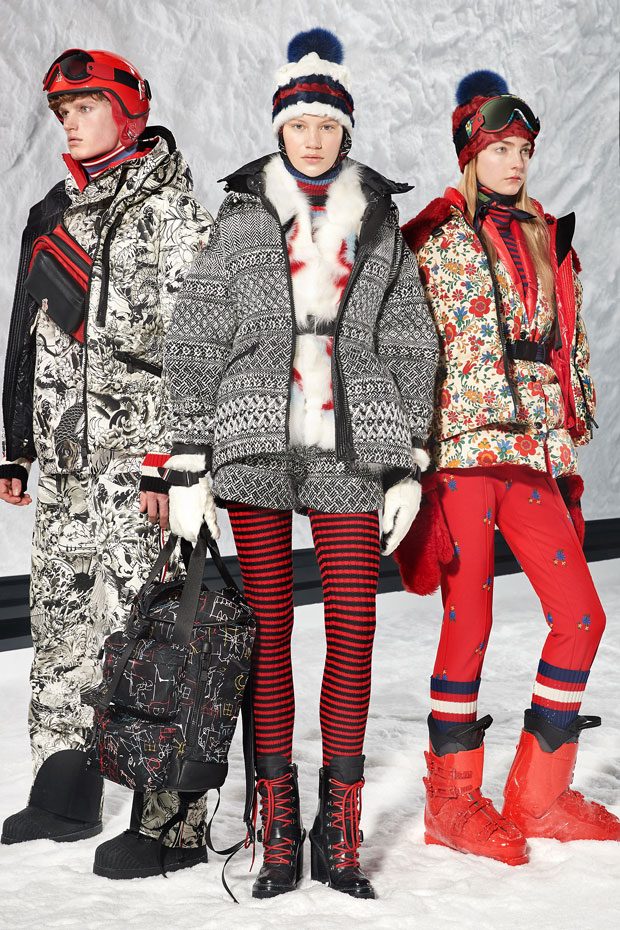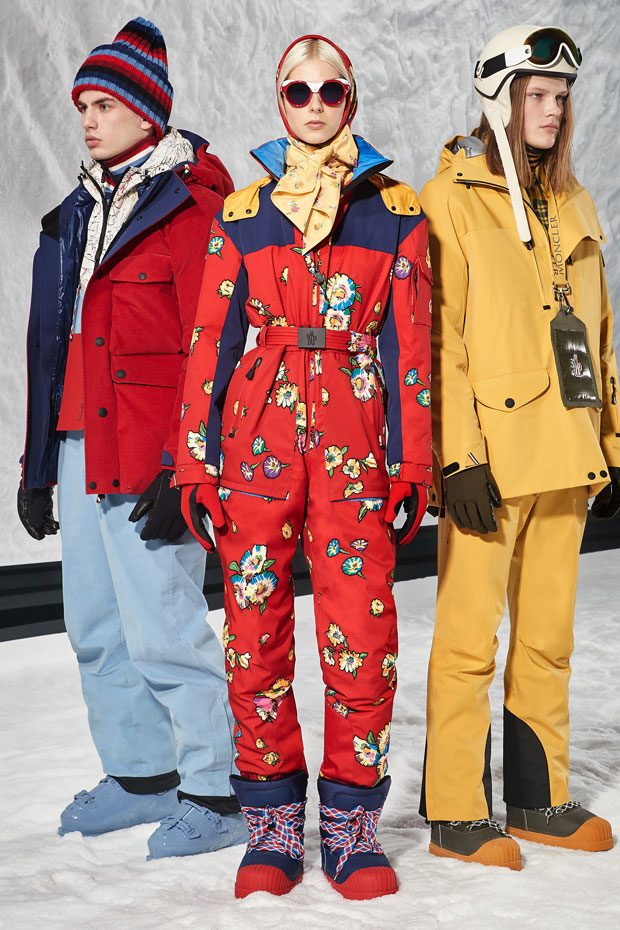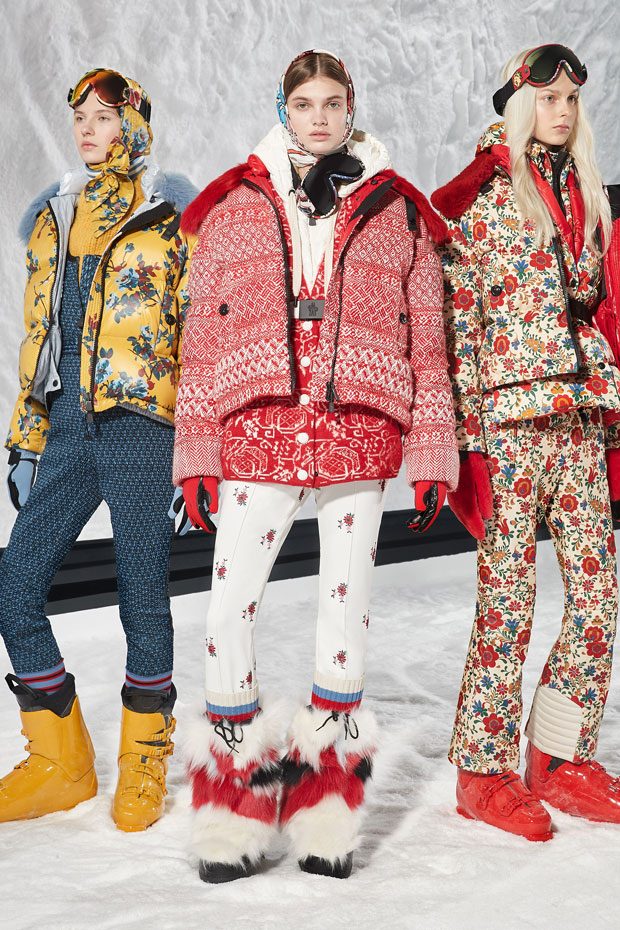 4 Moncler Simone Rocha
Simone Rocha had images of daring Victorian climbers in petticoats in mind. She worked on voluminous silhouettes and deconstructed proportions merging a taste for embellishment with the performance quality of Moncler.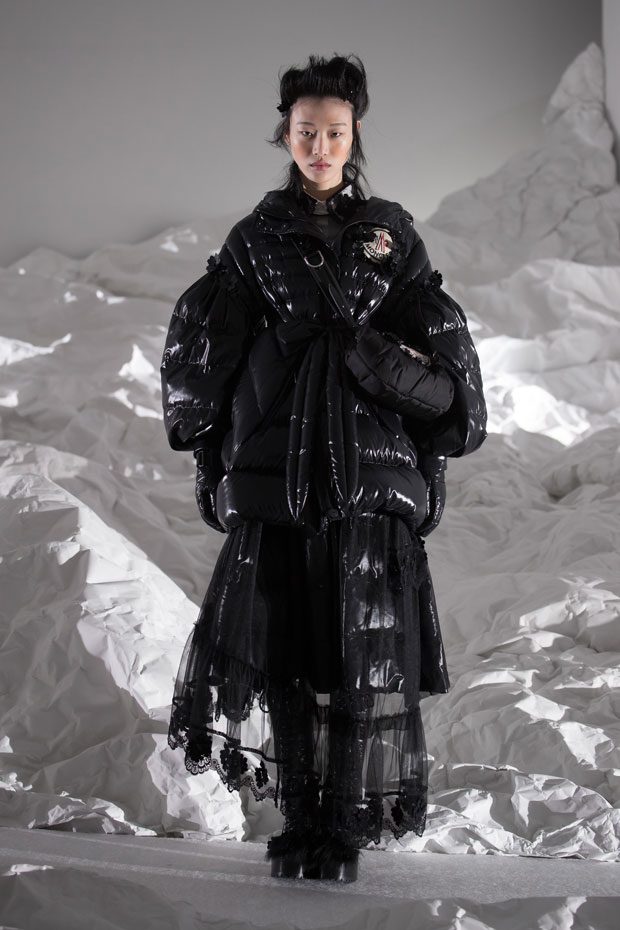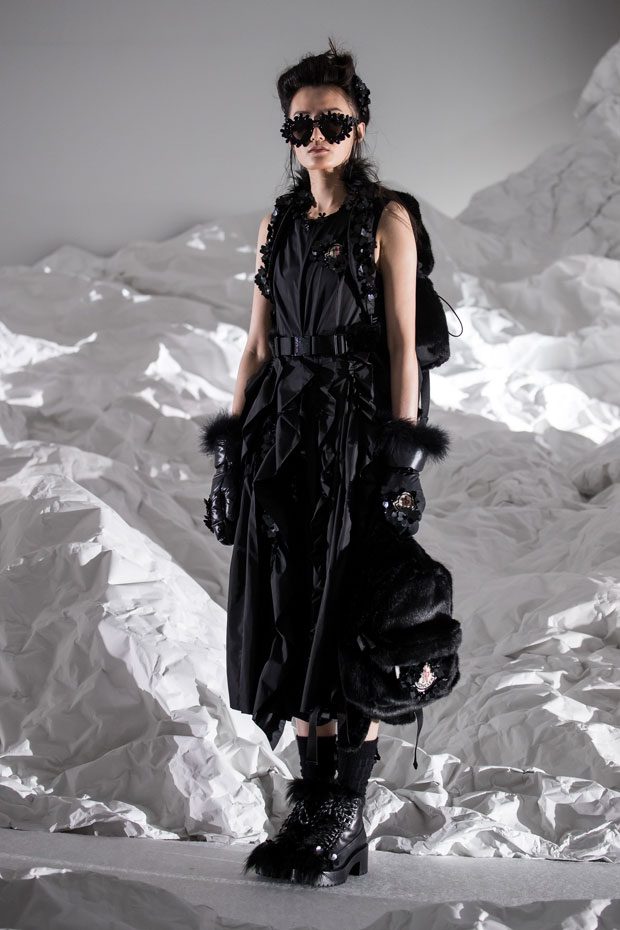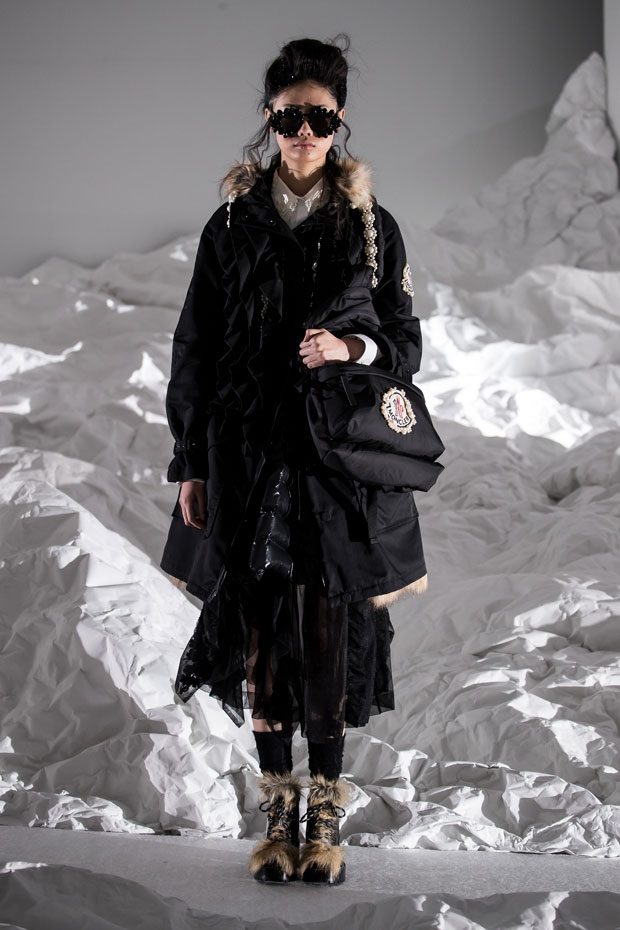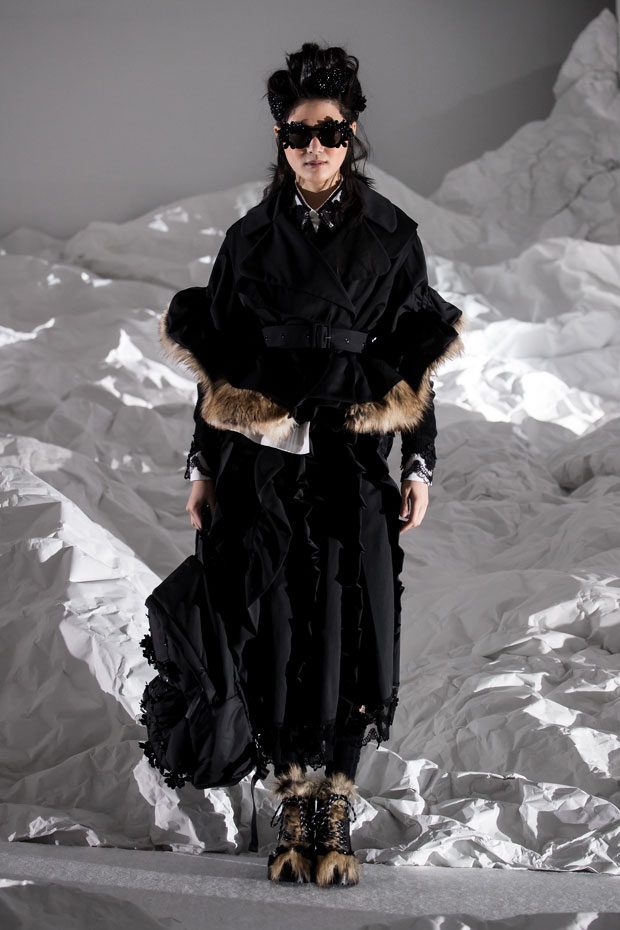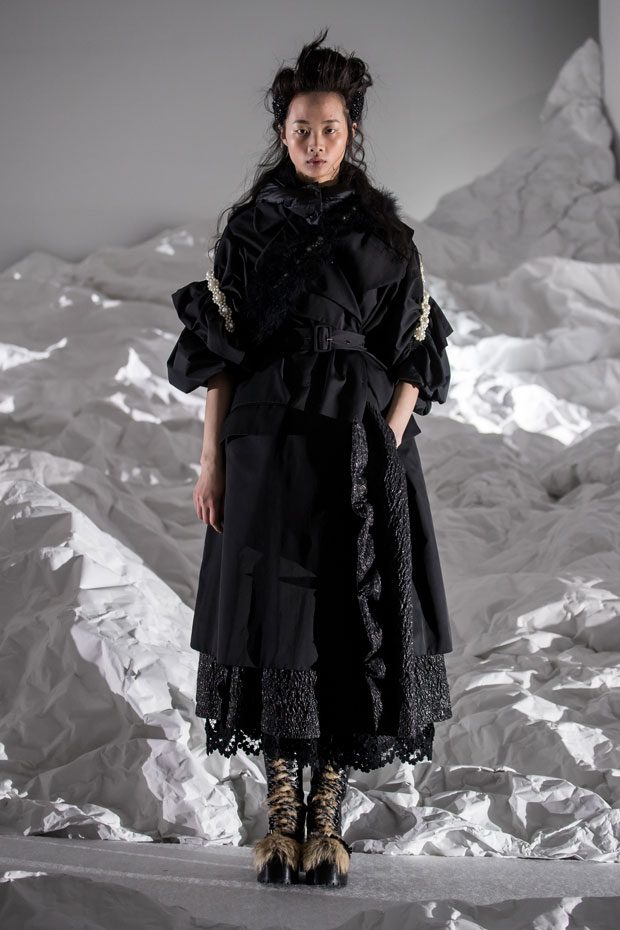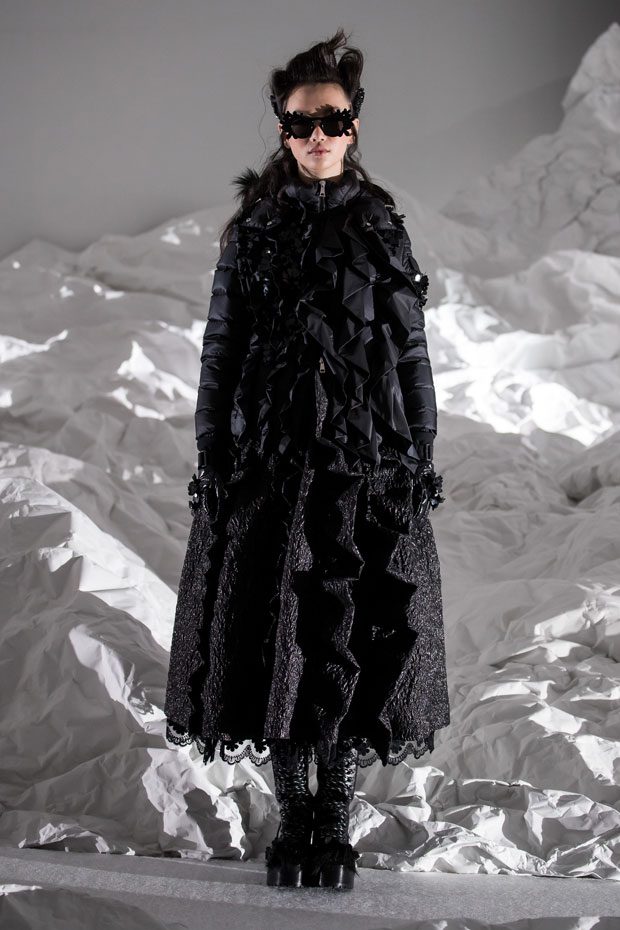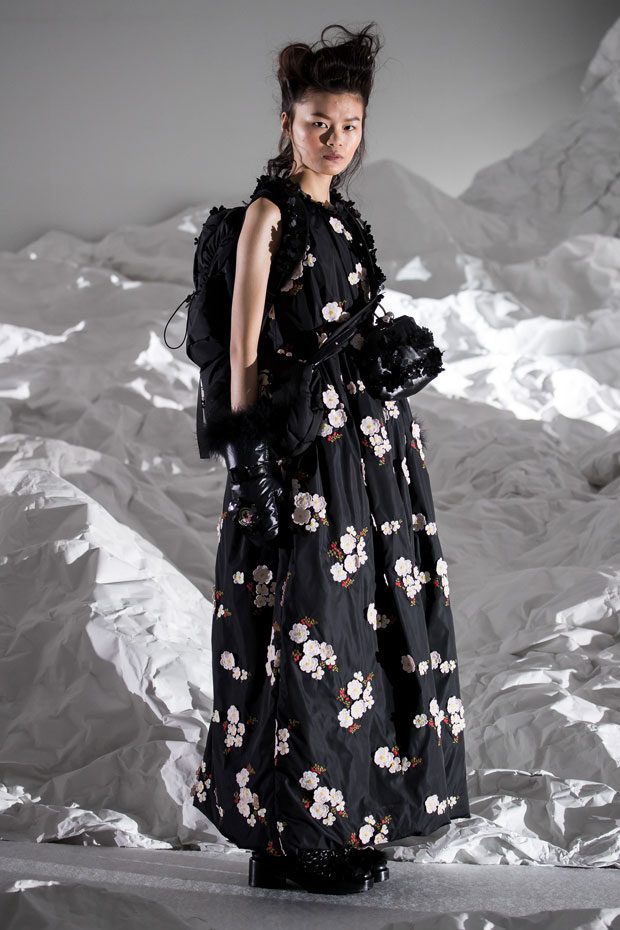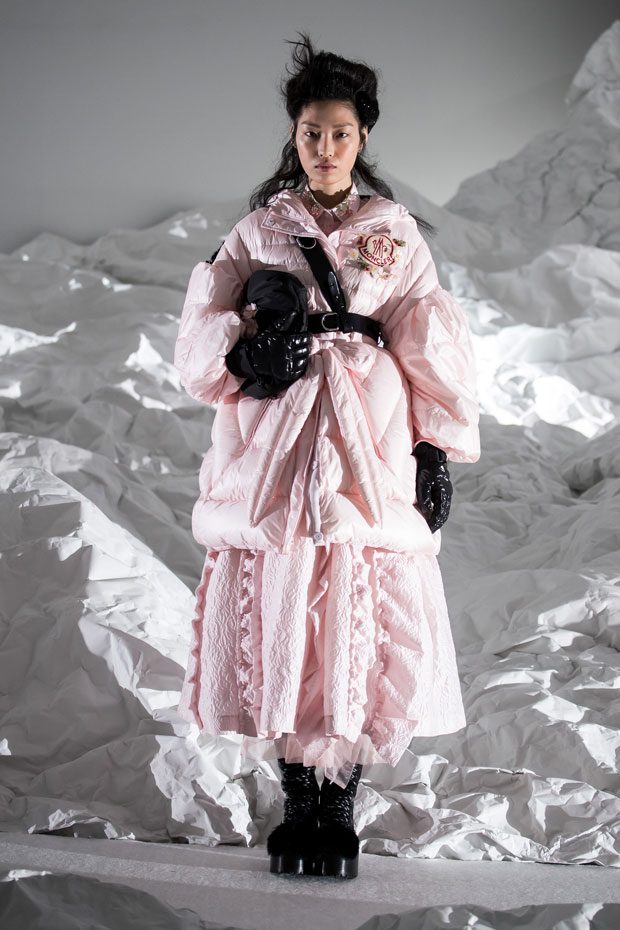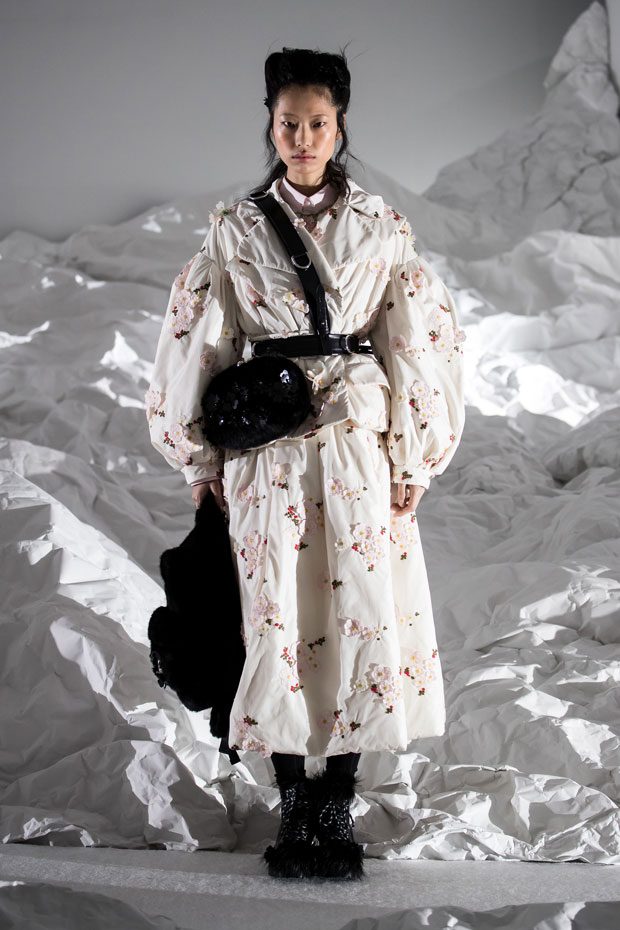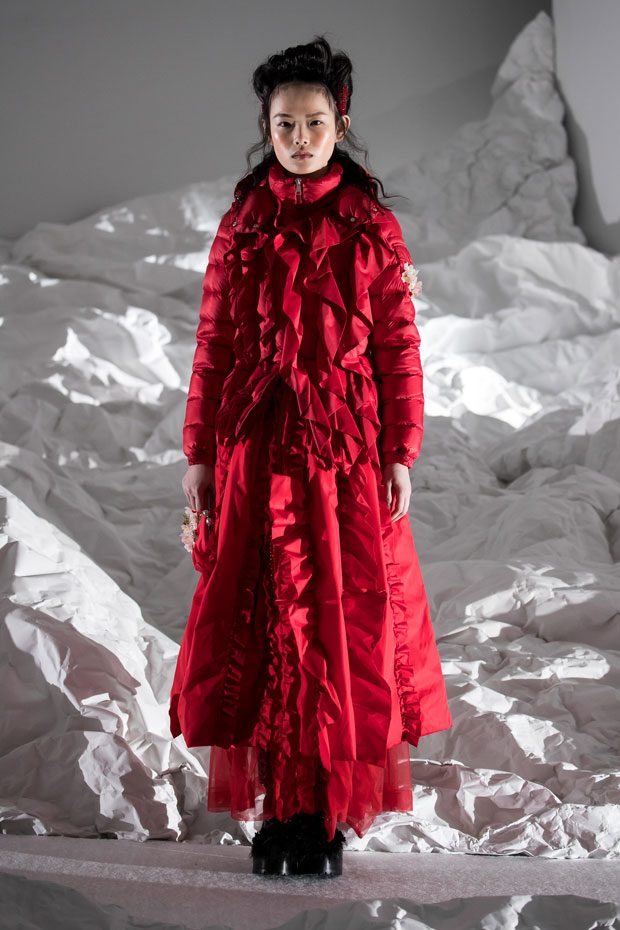 5 Moncler Craig Green
Craig Green conceives items that rewrite the dialogue between clothing and body, dress and habitat. He followed functional considerations, which he subsequently blew into abstraction without sacrificing a stringent need for pragmatism.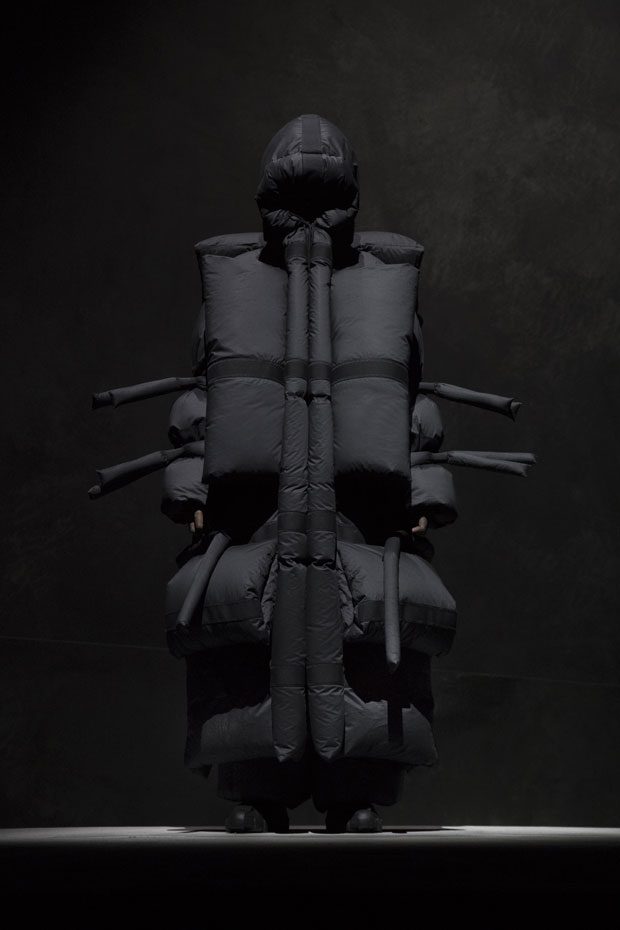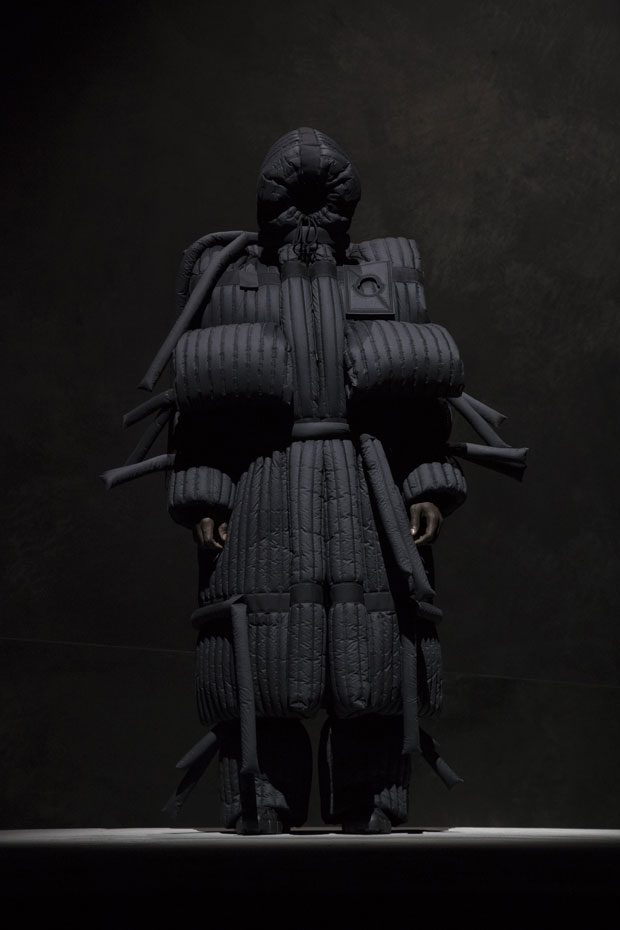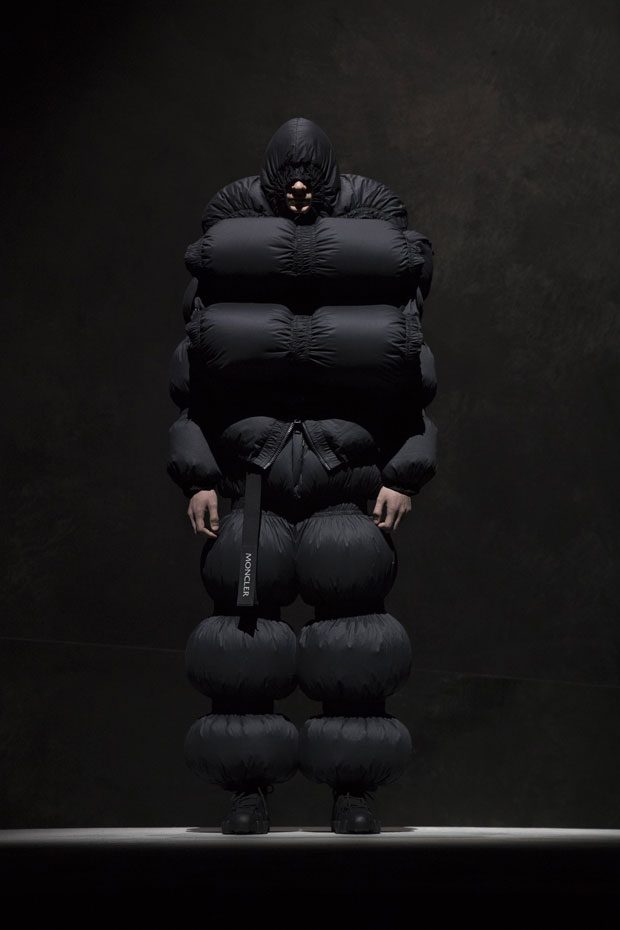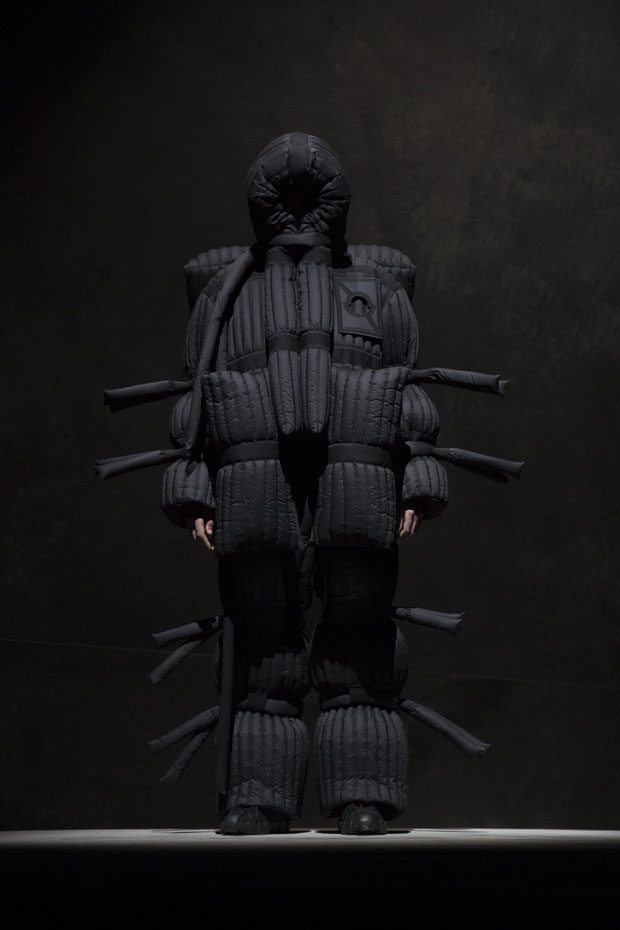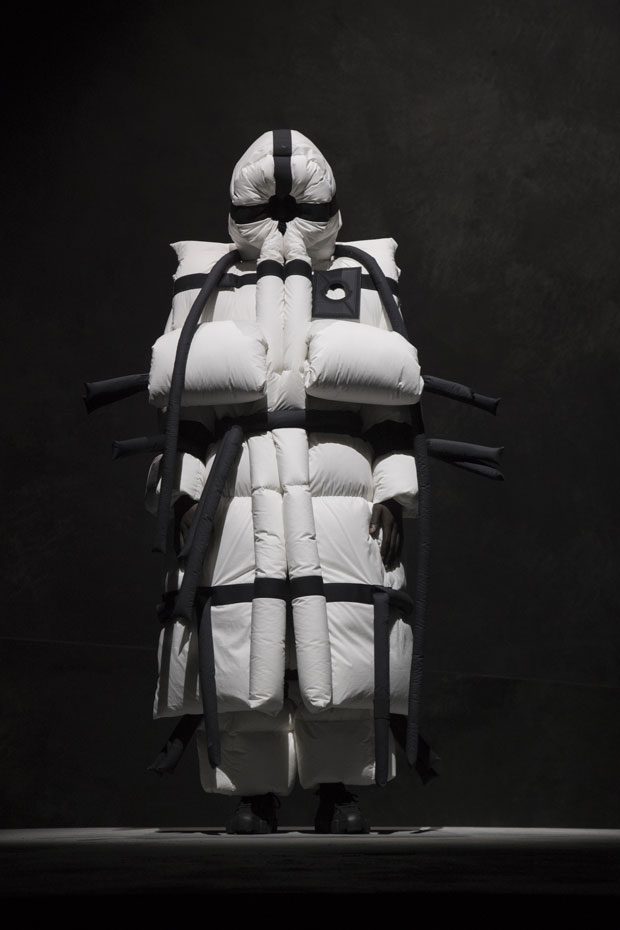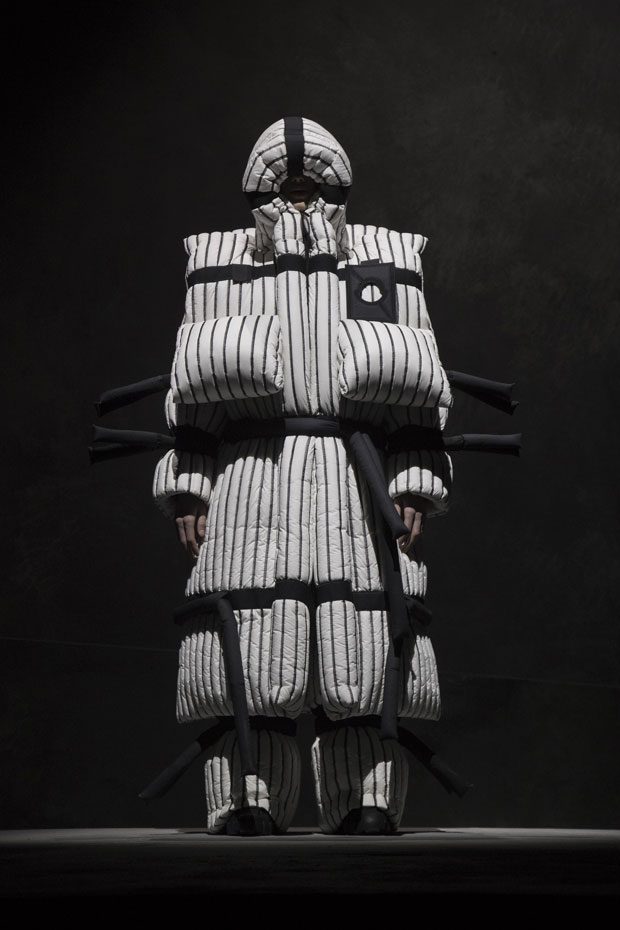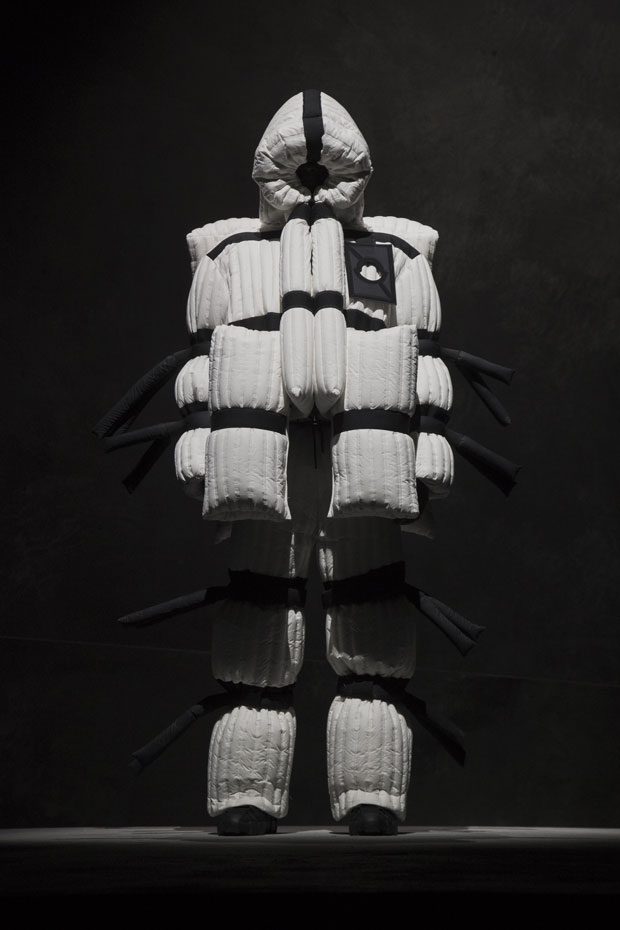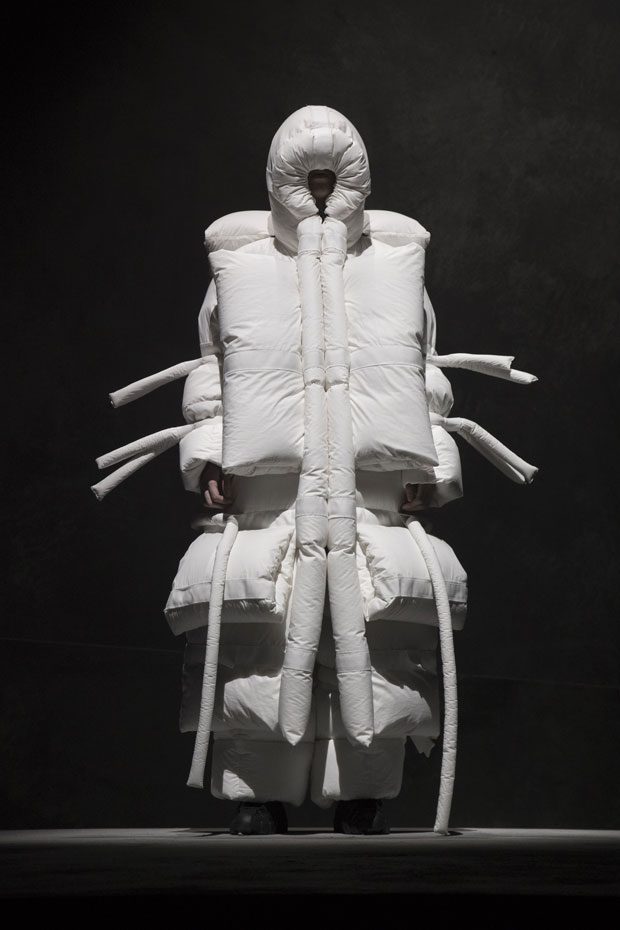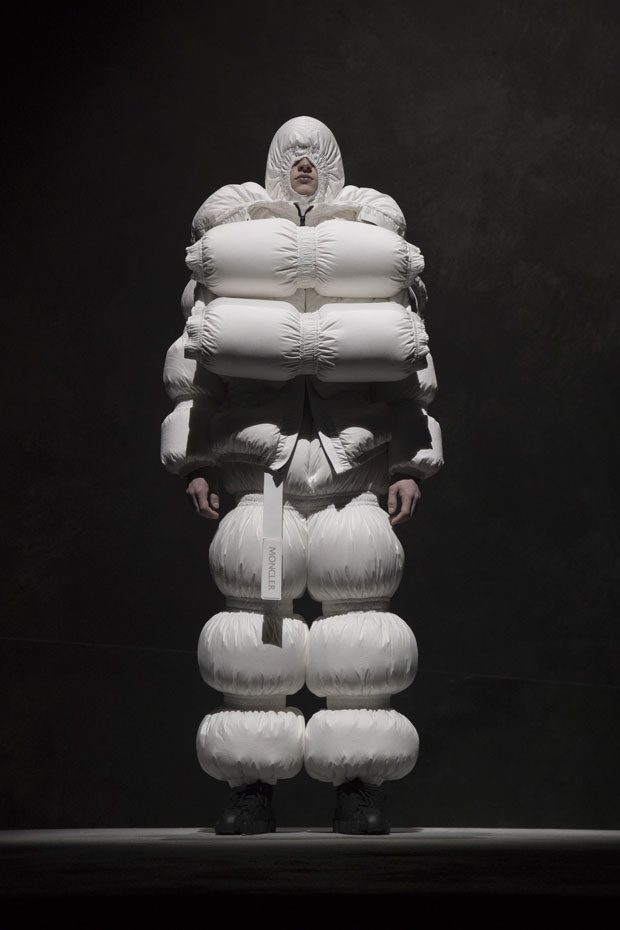 6 Moncler Noir Kei Ninomiya
Kei Ninomiya builds impactful silhouettes with Noir by multiplying modules into wearable geometries. For the first time, he applied his own painstaking craft to duvet, even turning it into knit.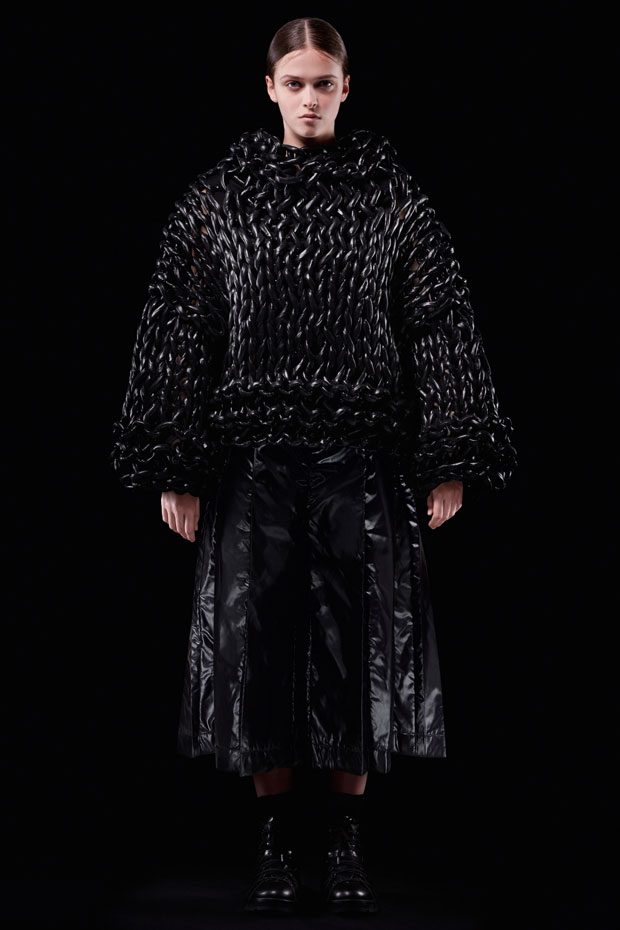 7 Moncler Fragment Hiroshi Fujiwara
Hiroshi Fujiwara is a cultural fomenter and a pop infiltrator. He has a personal way to subtly tweak items giving them a cult-status spin. He shifted the Moncler duvet to his own parameters.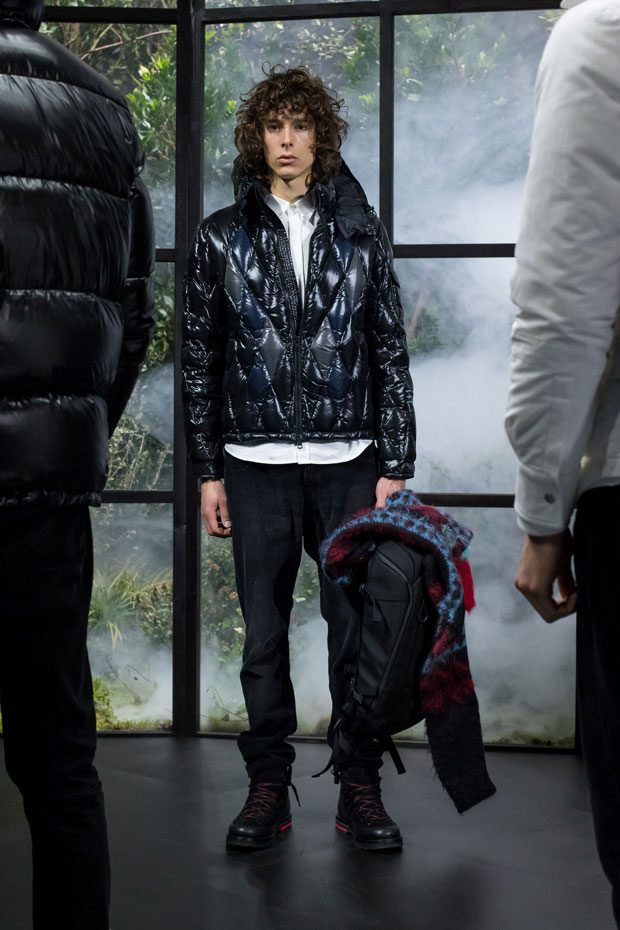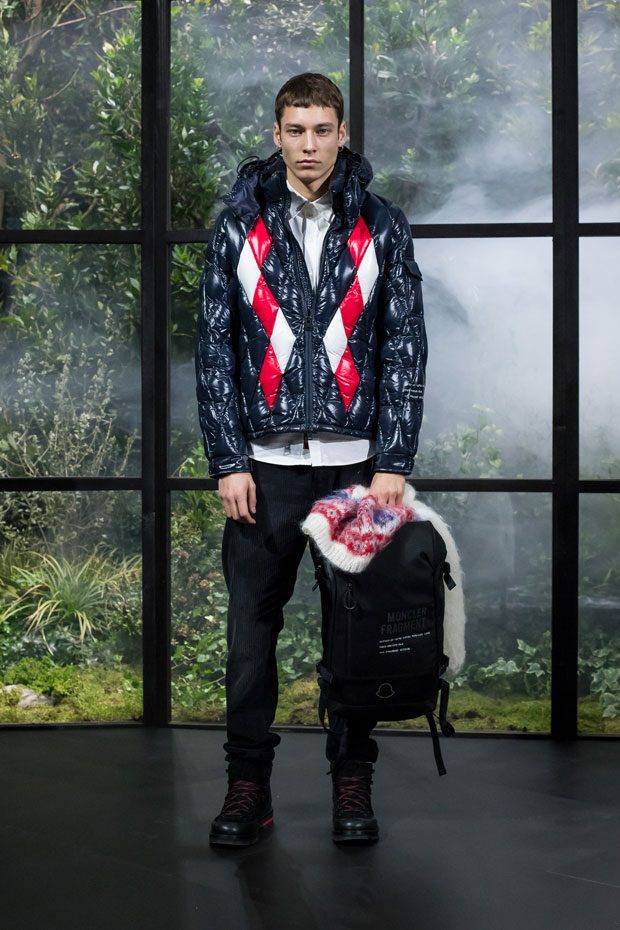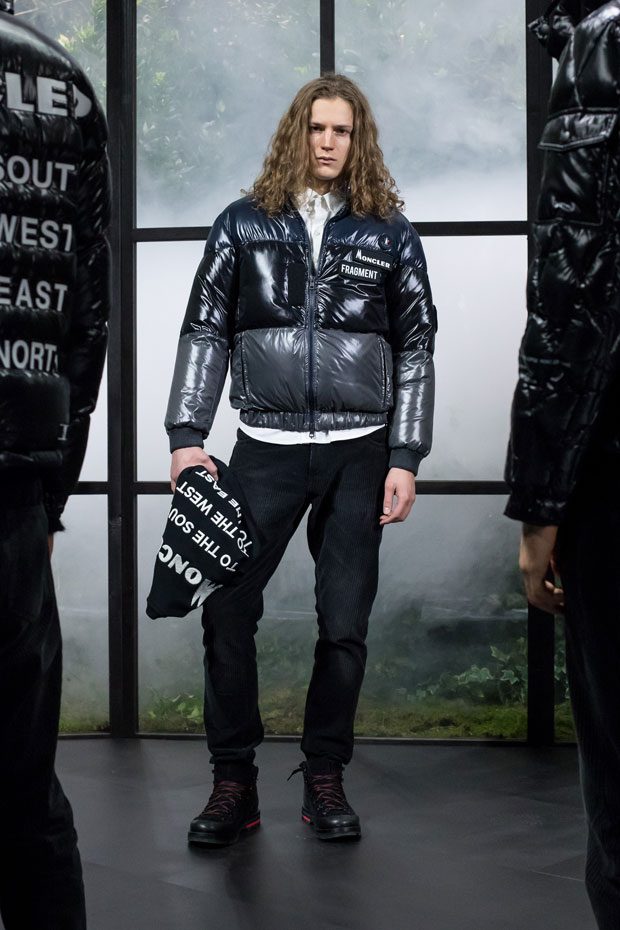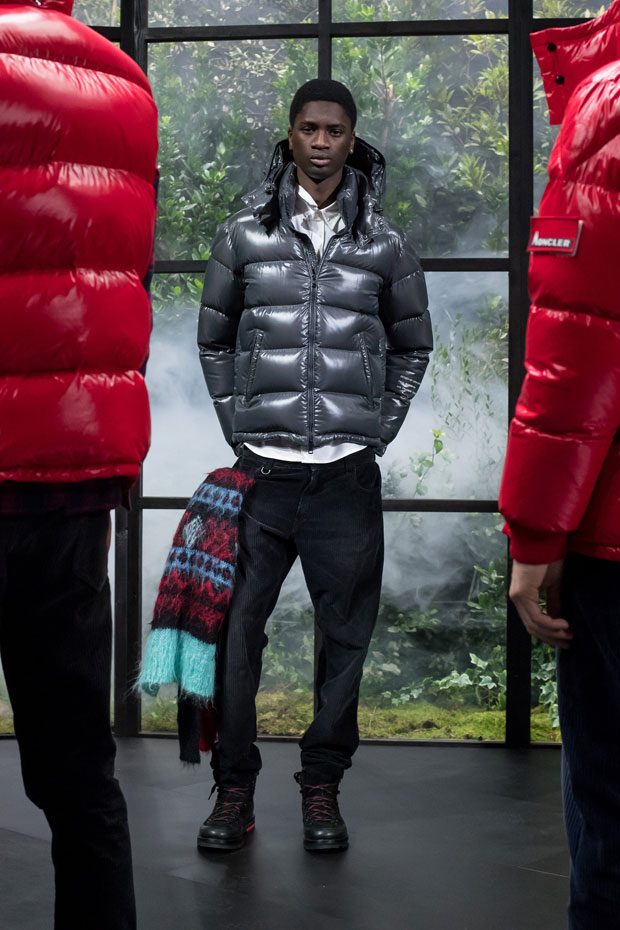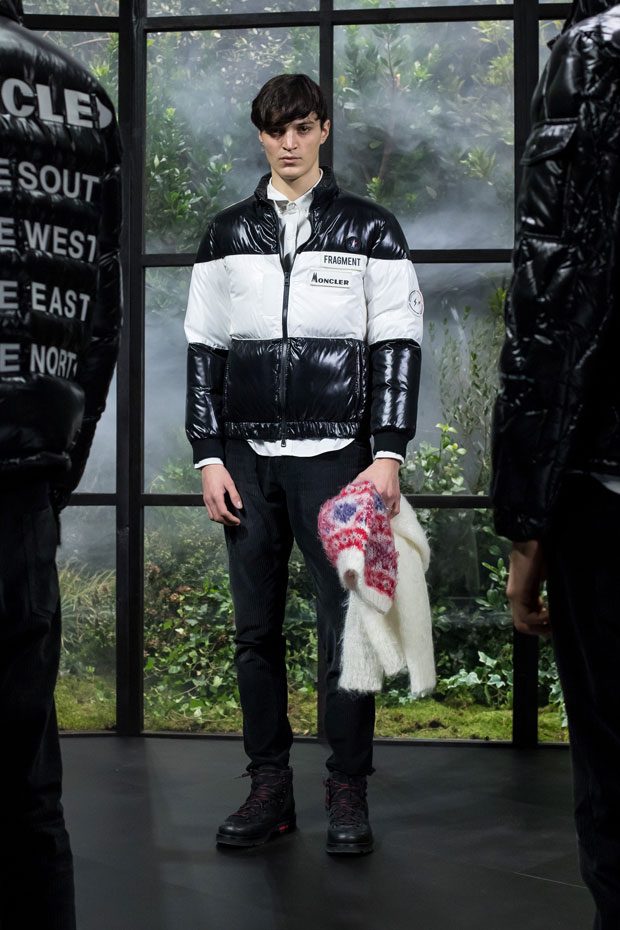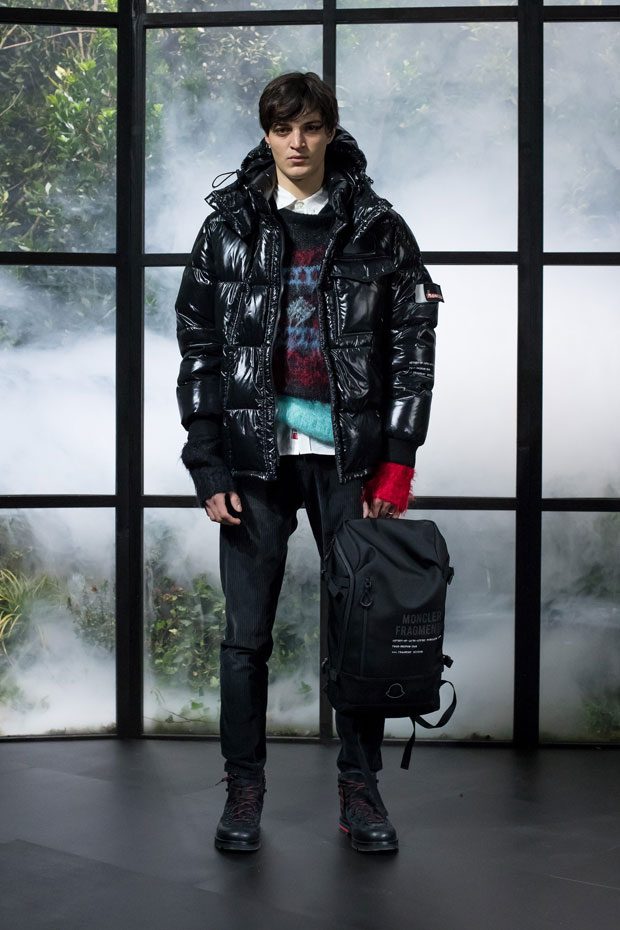 8 Moncler Palm Angels
Moncler duvet reduced to the essence, with an exercise in merchandising translated into a gift shop, playing with slogans and logos to spread the message virally.