Fashion Designer Anthony Vaccarello continues his Saint Laurent reign with the showstopping Fall Winter 2018 collection presented yesterday during the ongoing Paris Fashion Week. There's no need for an essay like collection notes description to explain to you whats and whys of the new Saint Laurent season, simply said Vaccarello is bringing back the glamour days to Parisian runway. A Saint Laurent collection is given to have a strong evening-wear presence, which once again is the case. There are also always a few clues in the wind brush strokes of the Vaccarello signatures dating back to his eponymous line, once again the strongest part of  was no doubt a passage of evening garments. The dresses were beautiful. No doubt, when Anthony stuck to trousers, the evening looks were the strongest in show, dominated by a slew of sparkling mini dress options.
And there's the conclusion you might have looked for. With a few seasons of Saint Laurent now under his belt, Vaccarello is making a stark, bold statement that was was entirely in character – mini cuts and statement shoulders. Following the runway, Anthony must know the glamour from the runway styling was often the hardest moment to pull off, hens myriad of pieces coming aside the runway collection. However the designers knows this part better than anyone. He does indulge himself with another side to this story, often present in the edgy menswear pieces and the androgynous womenswear looks.
The strength of a Saint Laurent collection by Vaccarello also comes from the materials, the opulent leather and velvet with a touch of fur turn heads along with embedded crystals. We are sure at the helm of such a powerhouse Vaccarello starts to work on his new collection tomorrow. The aesthetic of his days at the YSL headquarters is leaving nothing left to prove, now it's all about making a legacy.
Review by DESIGN SCENE magazine fashion features editor Katarina Djoric. Scroll down for all the looks from the collection: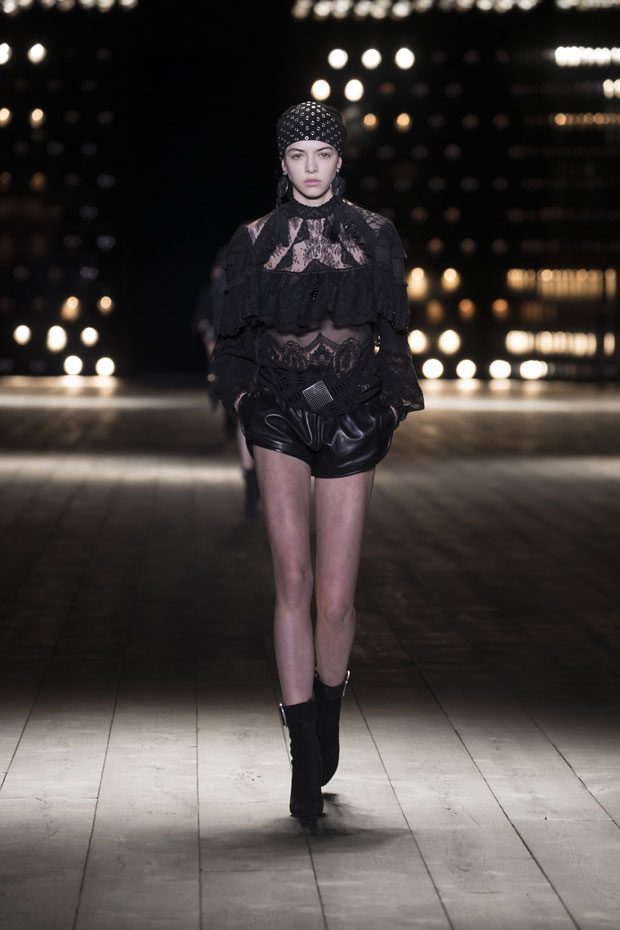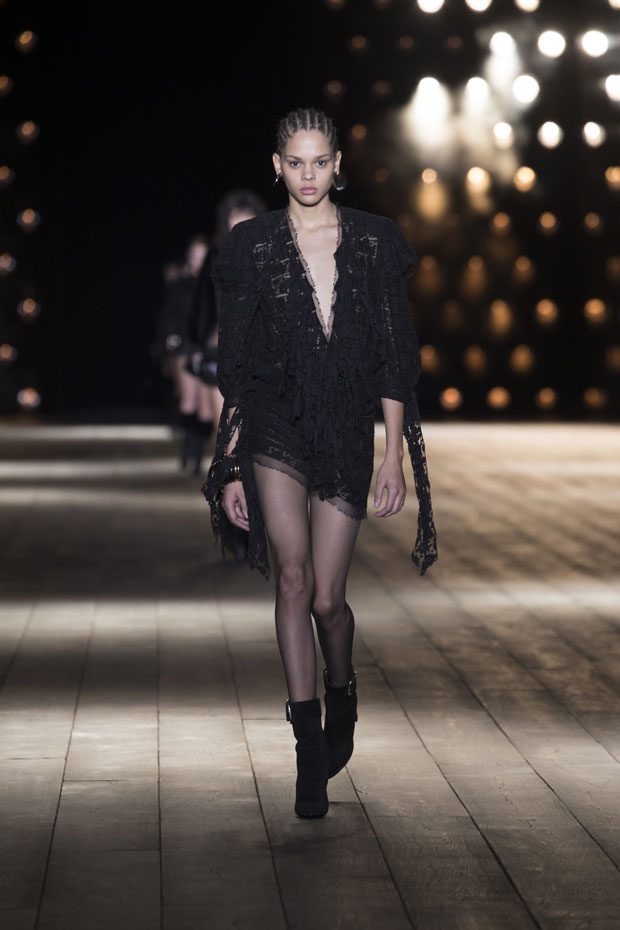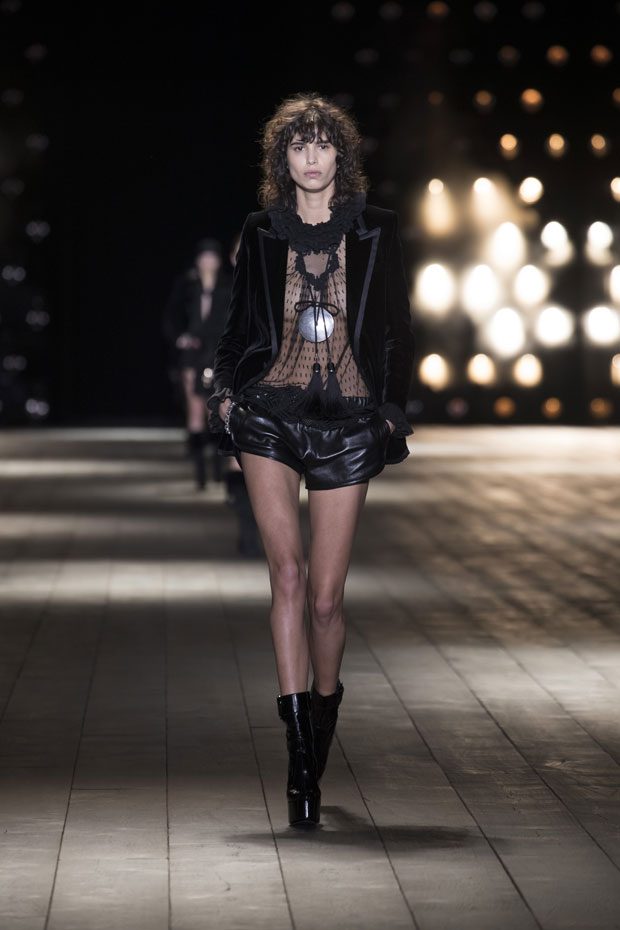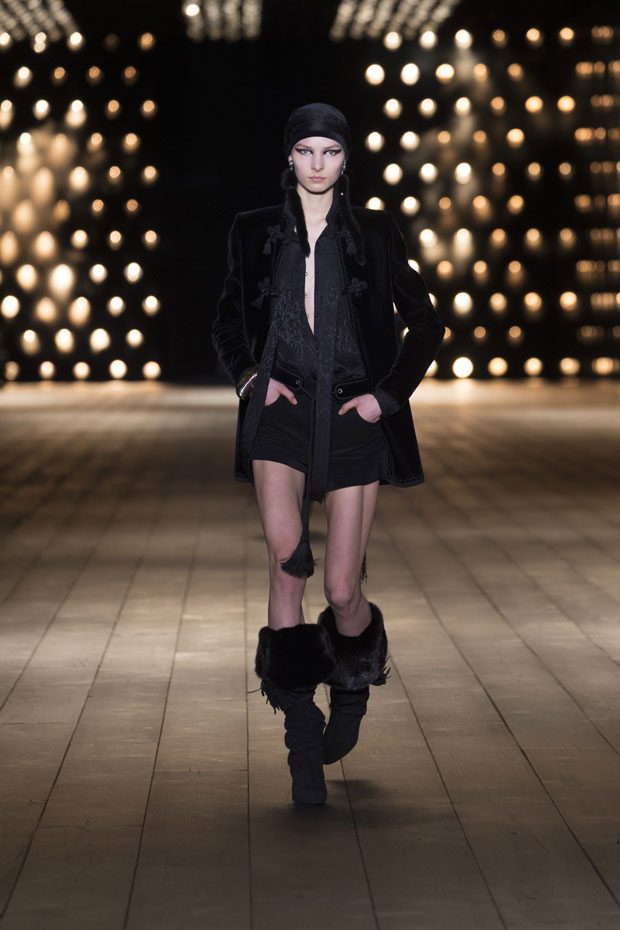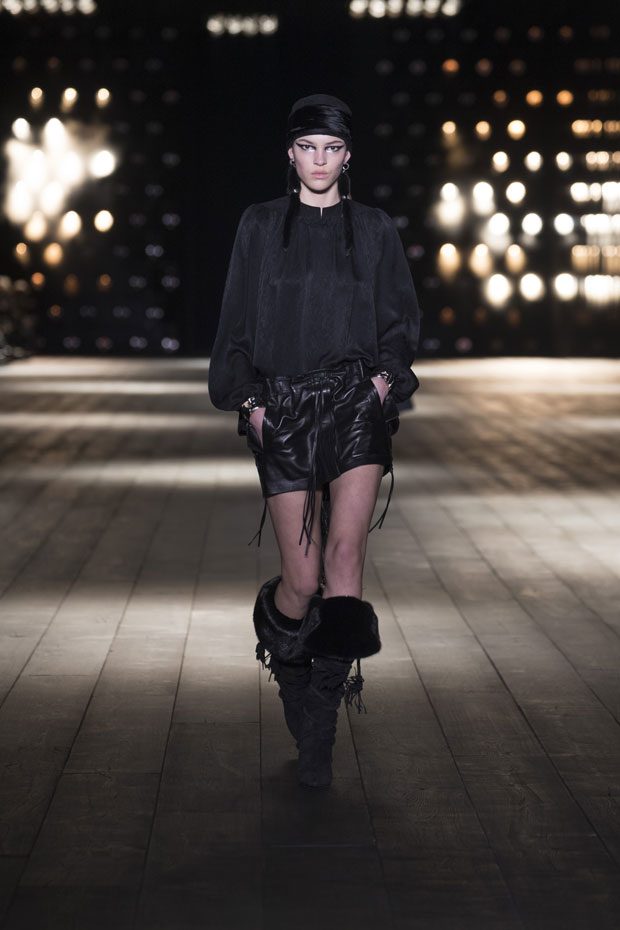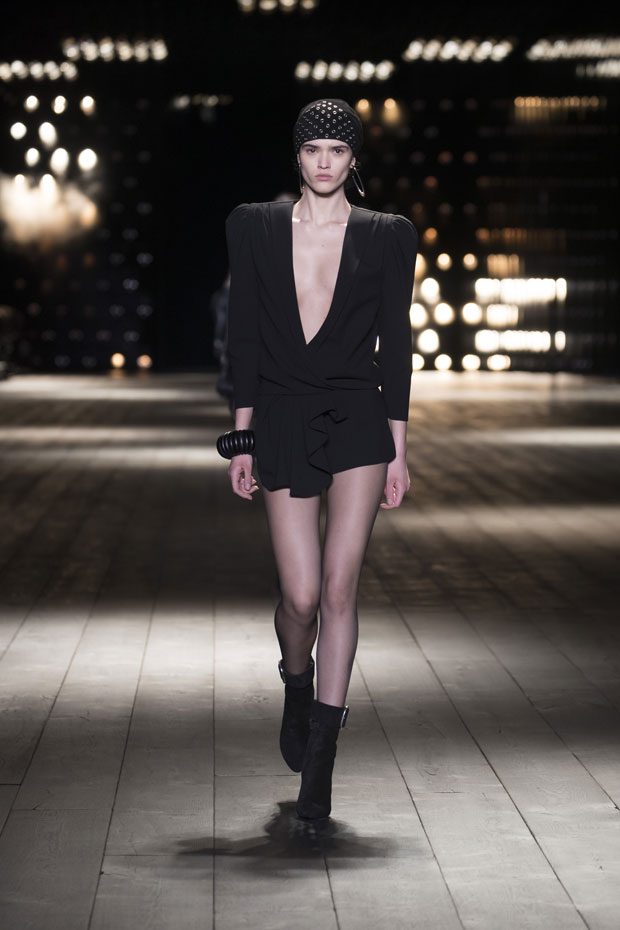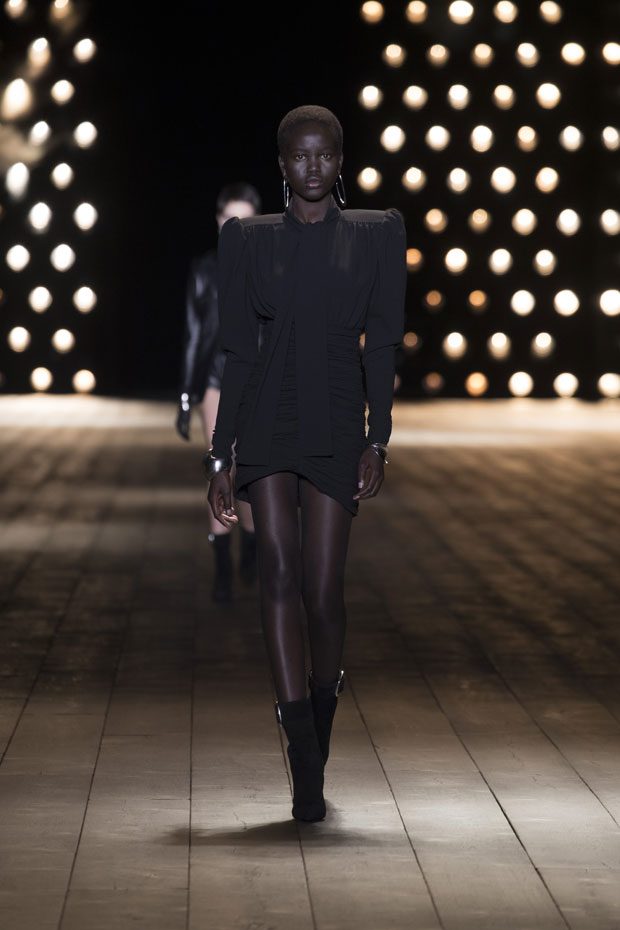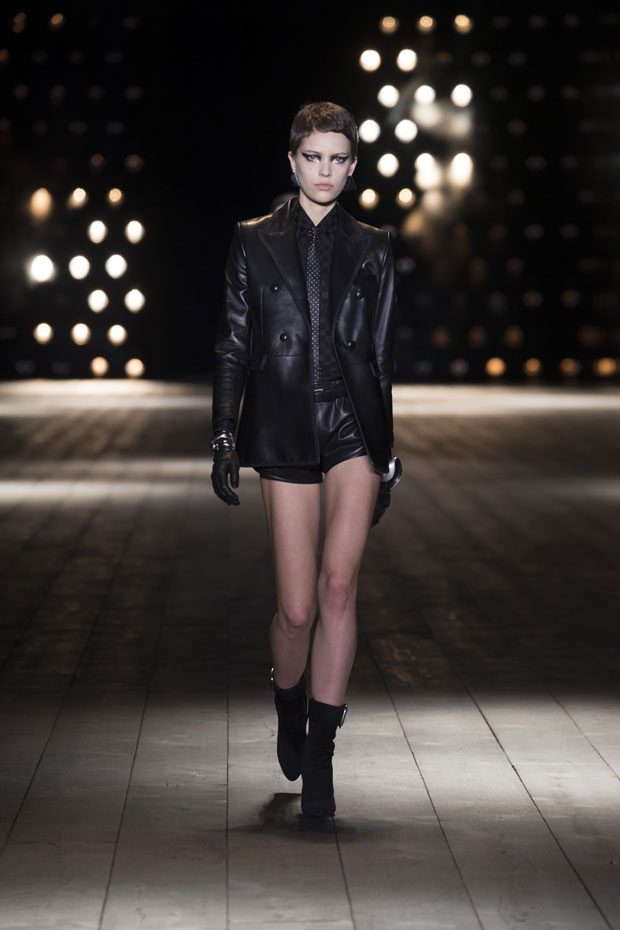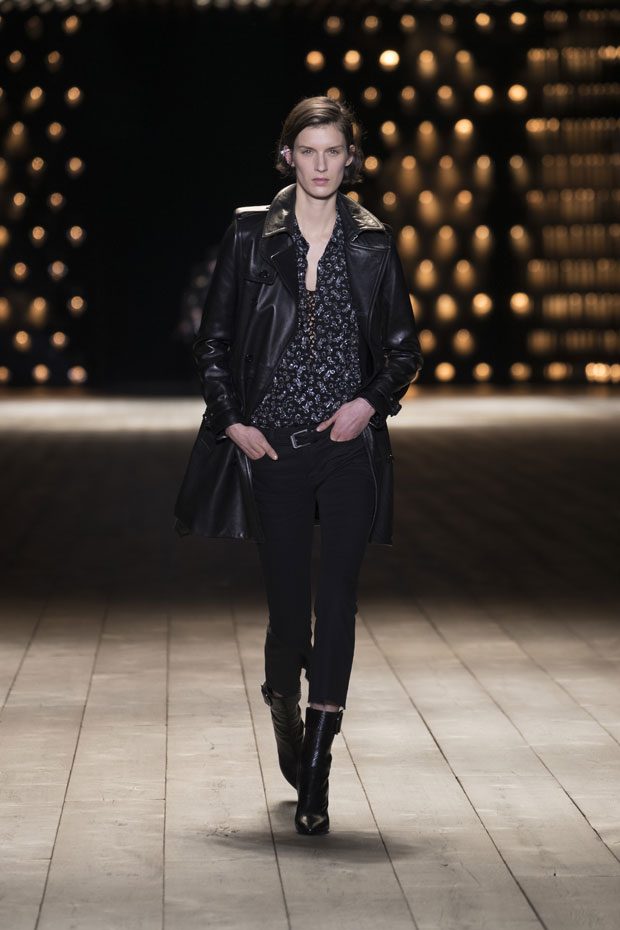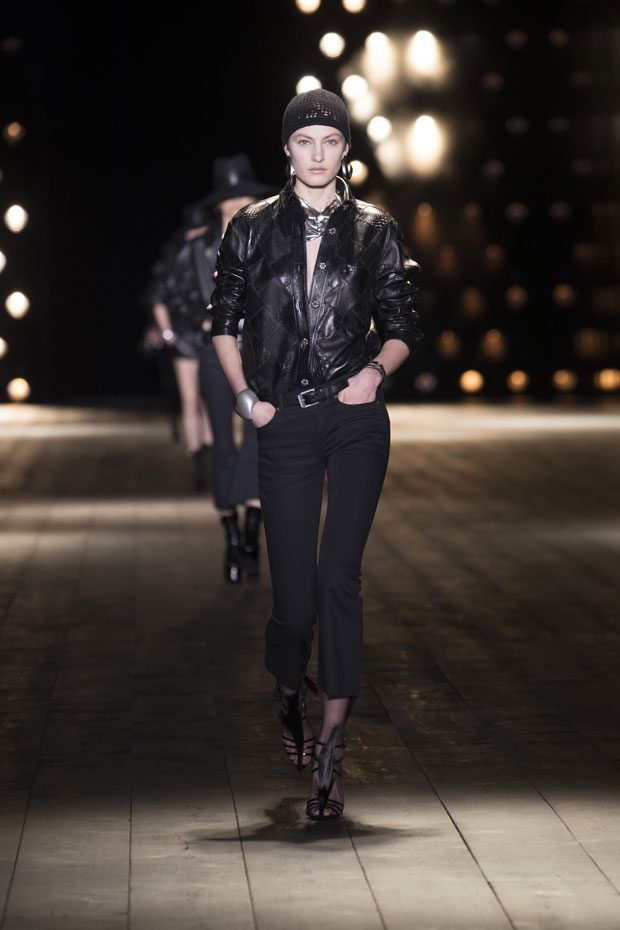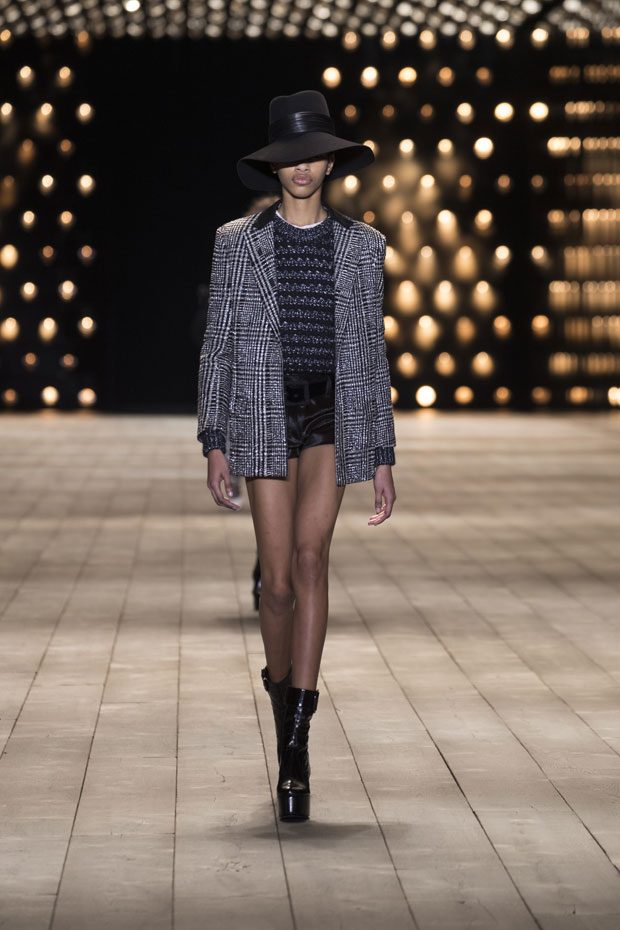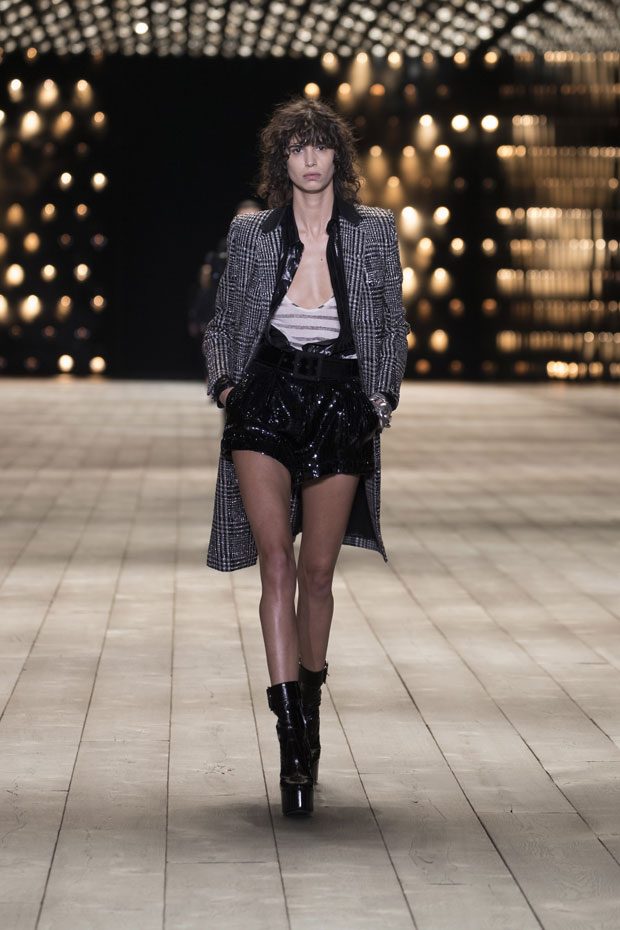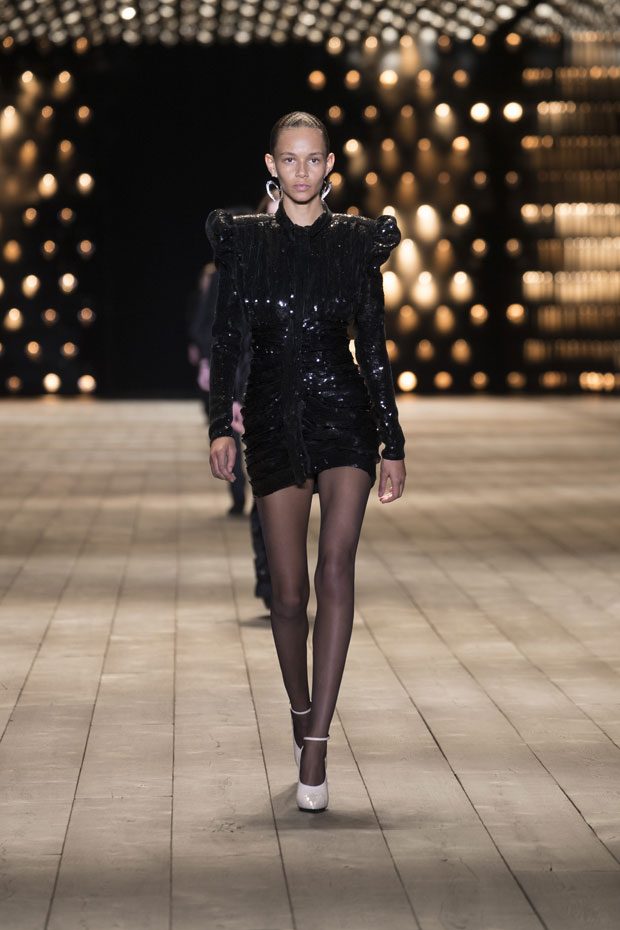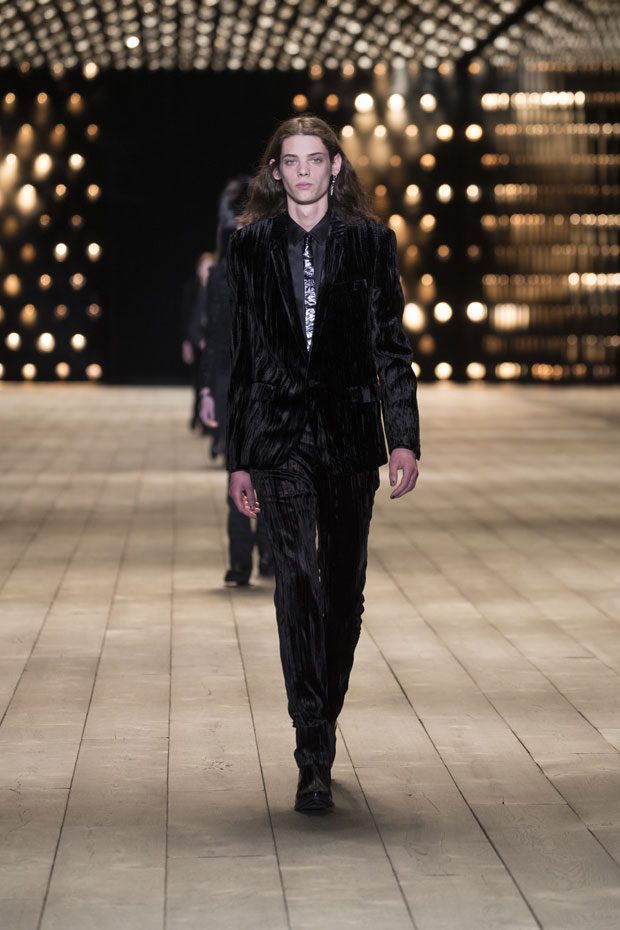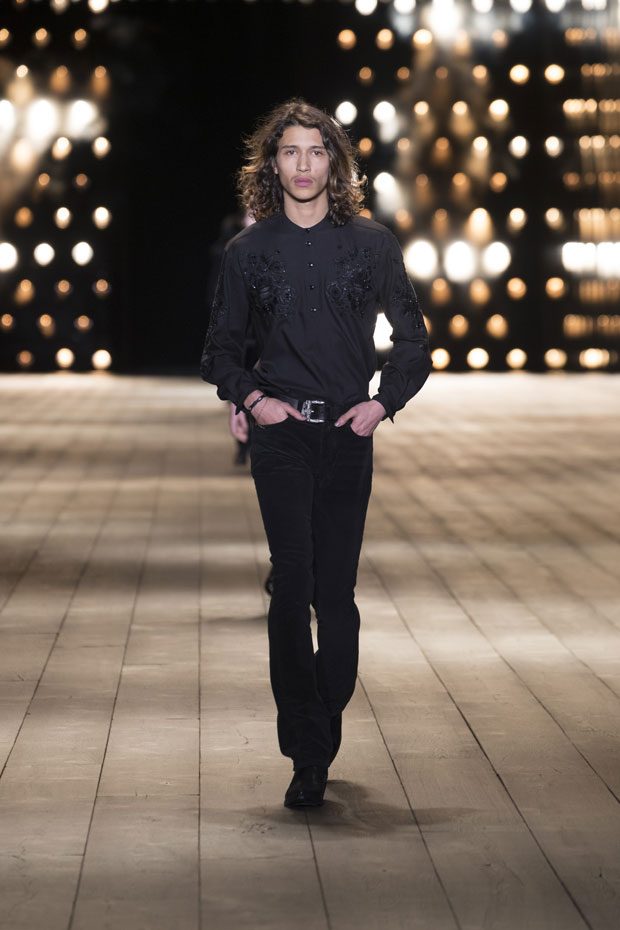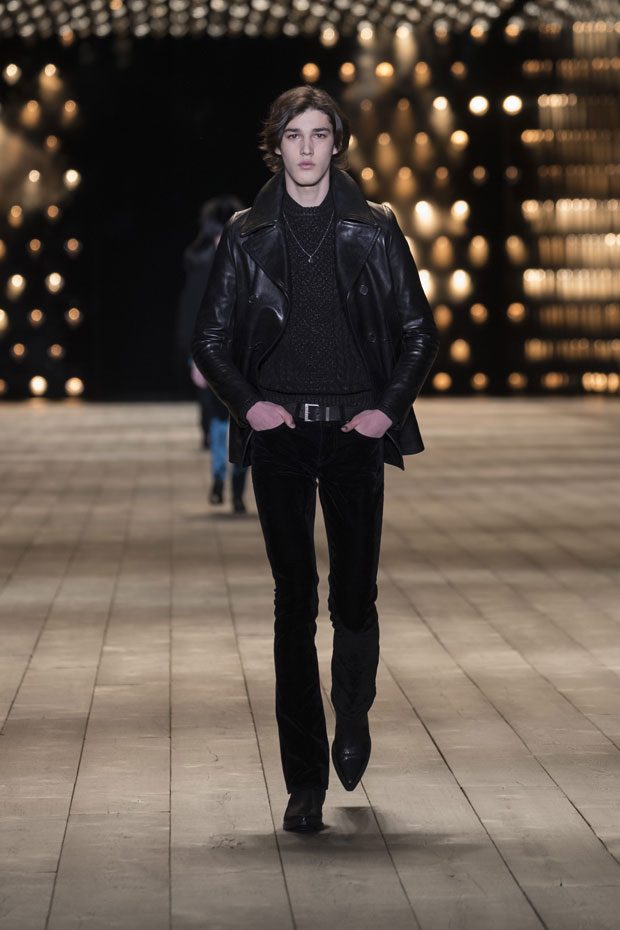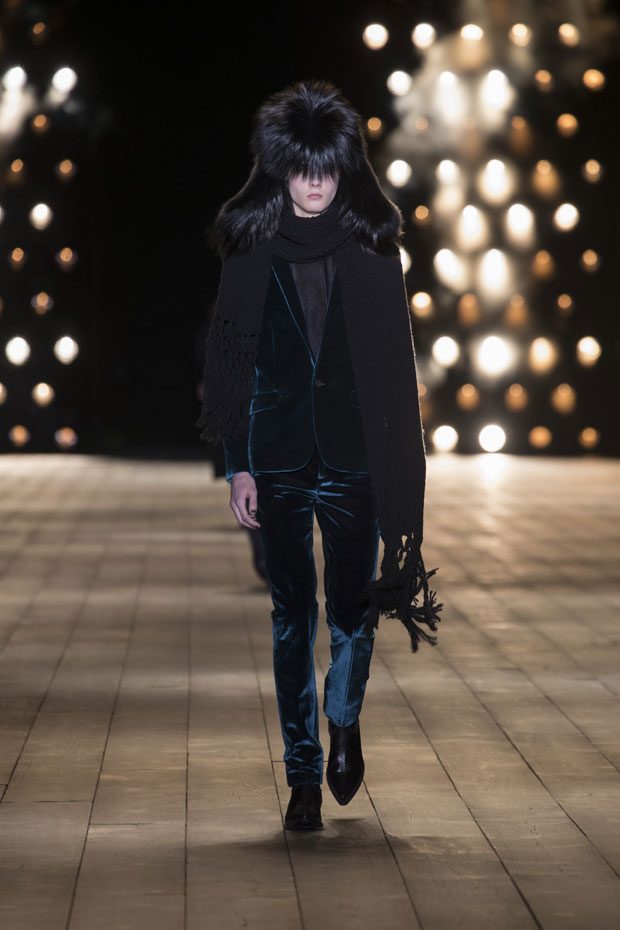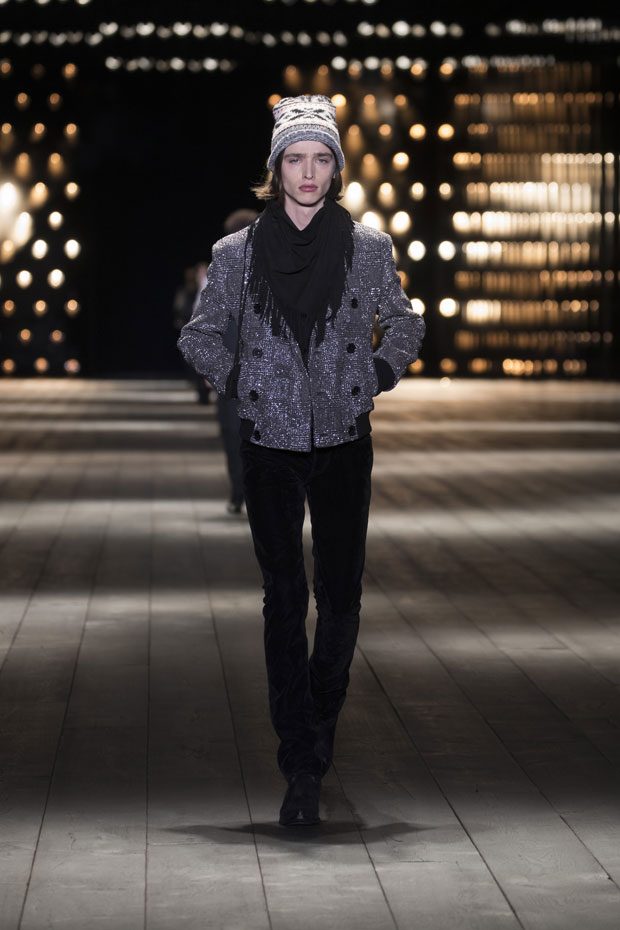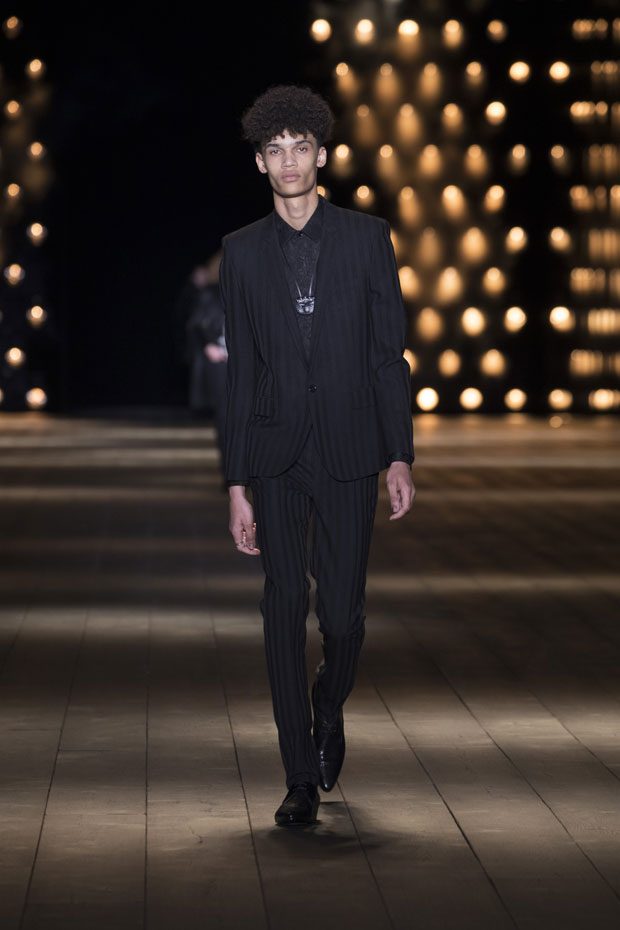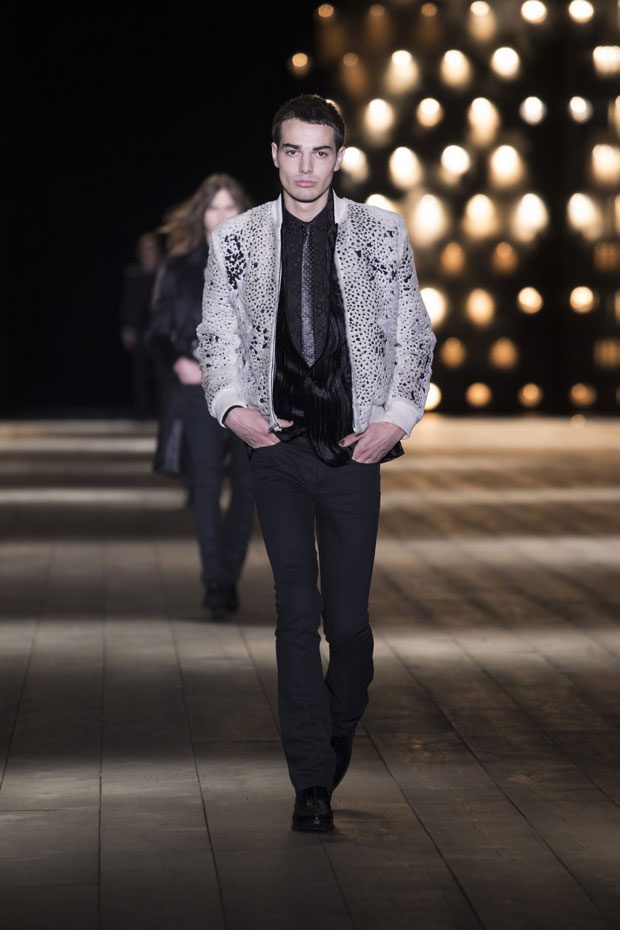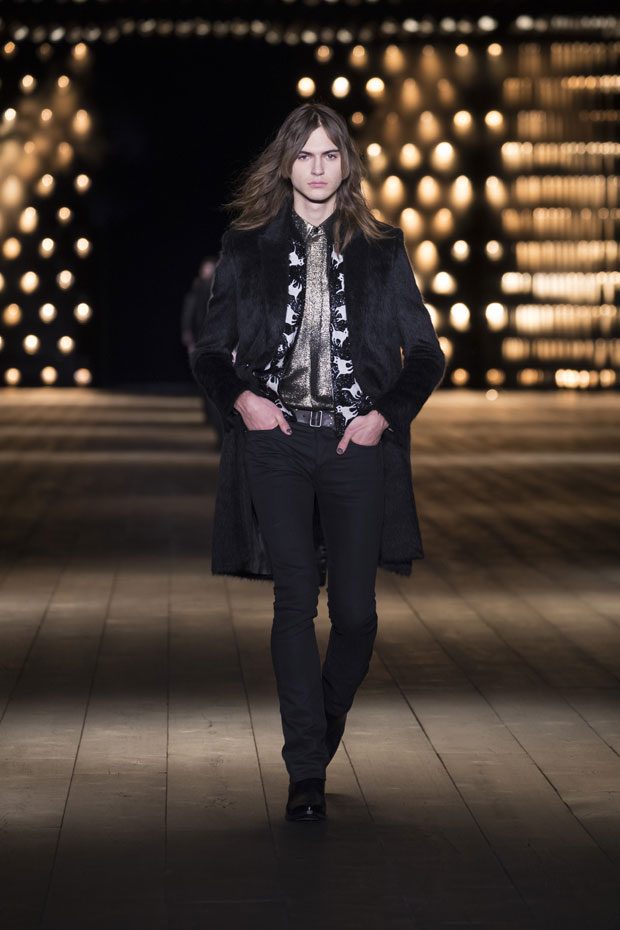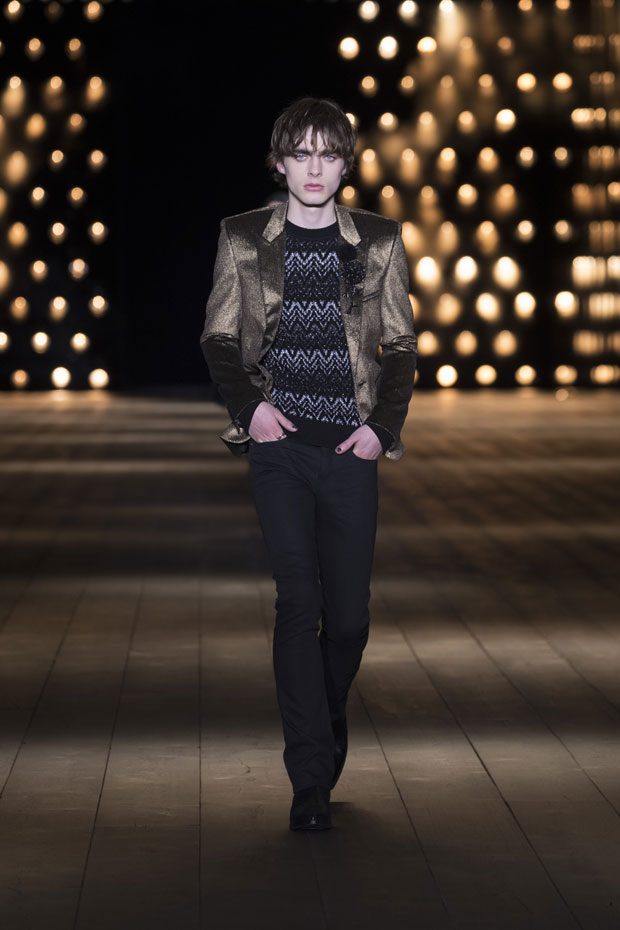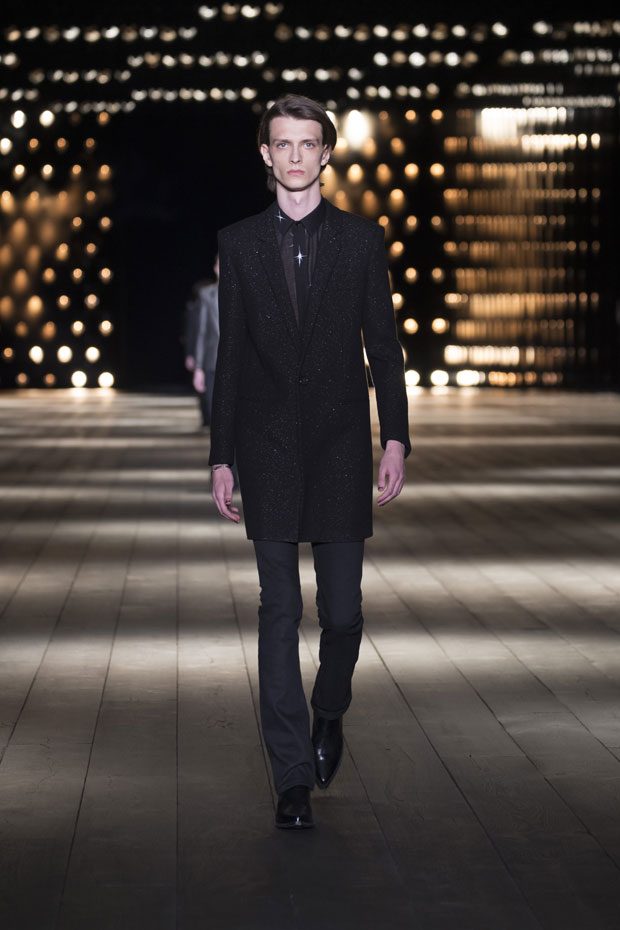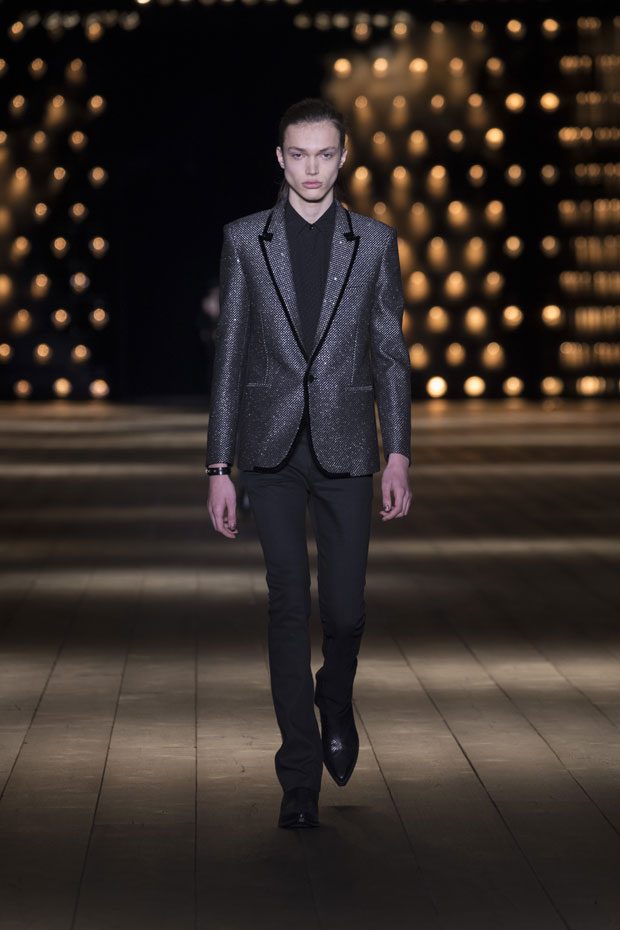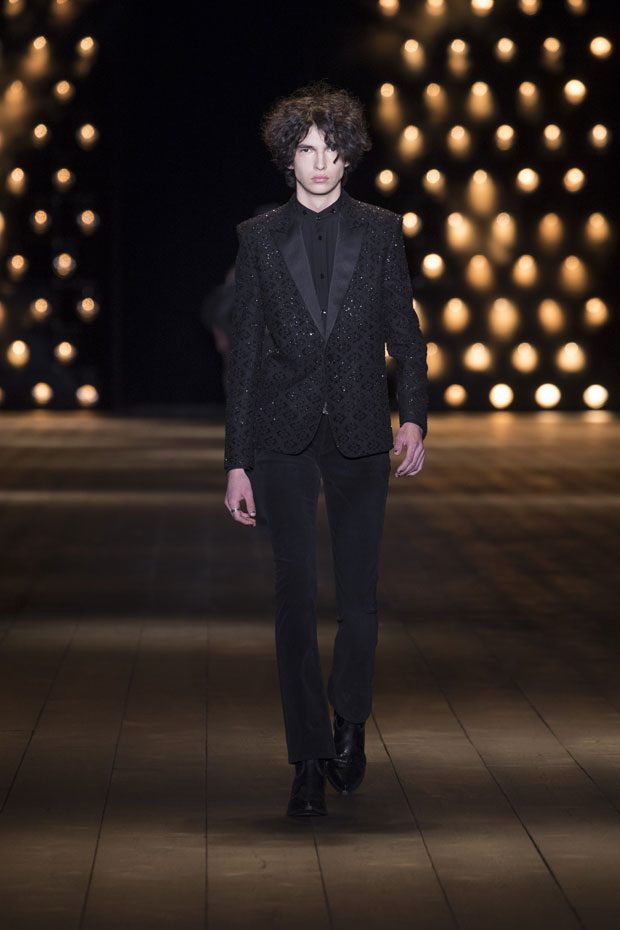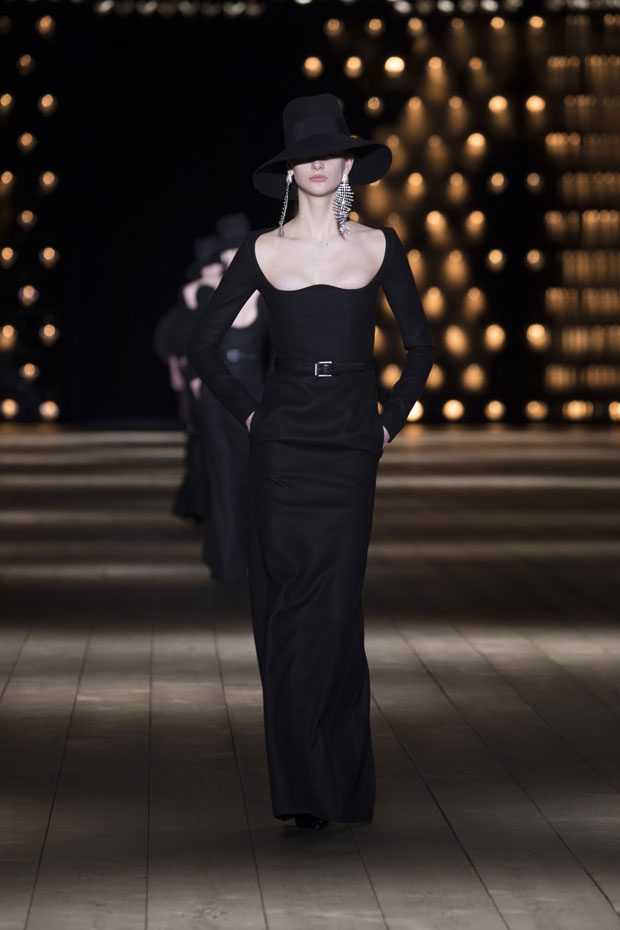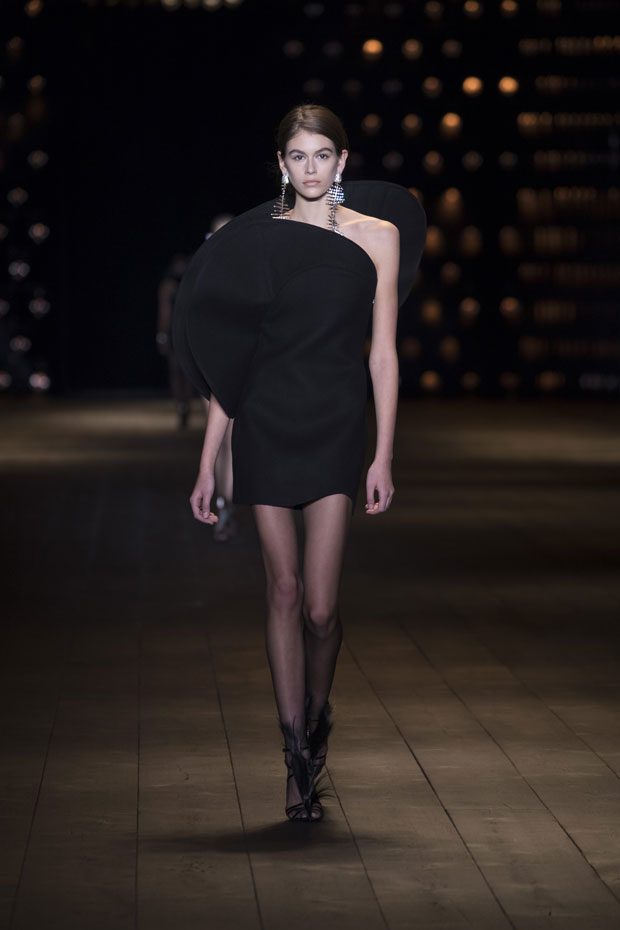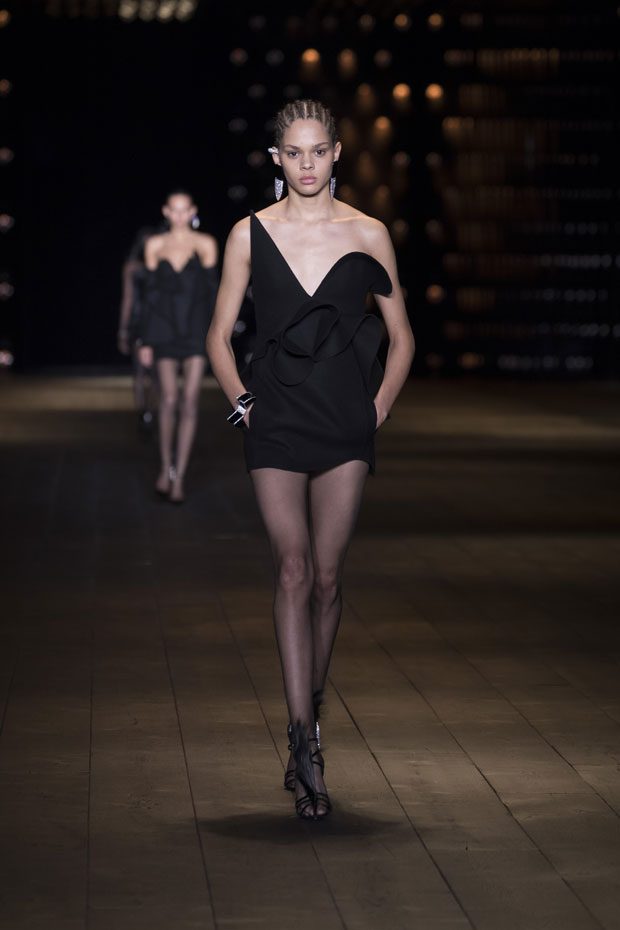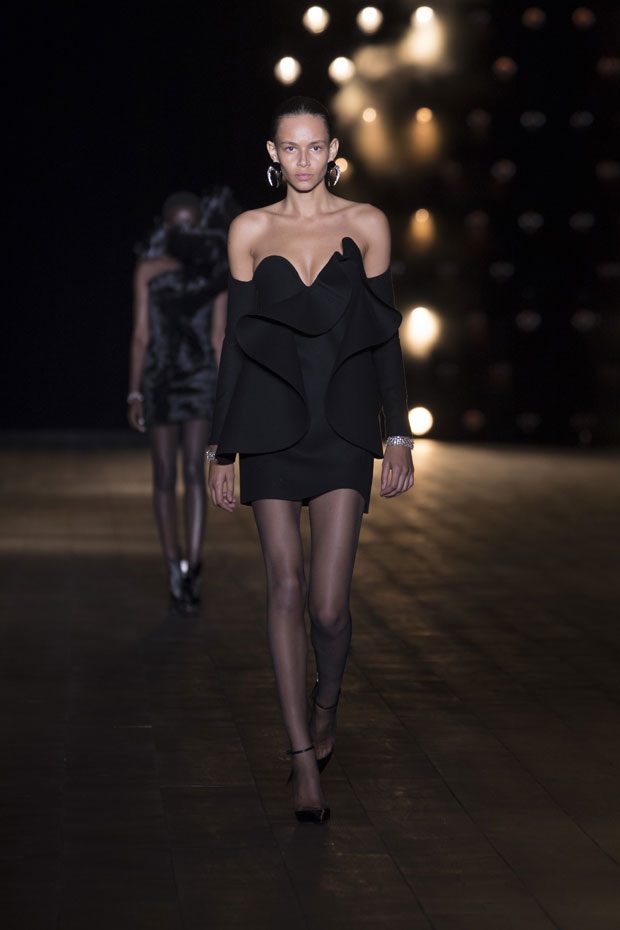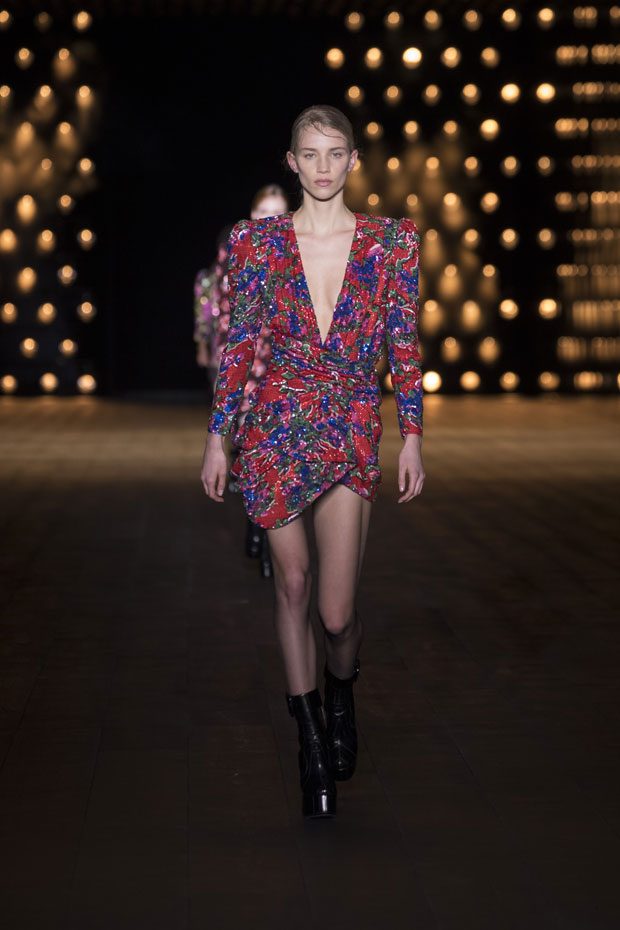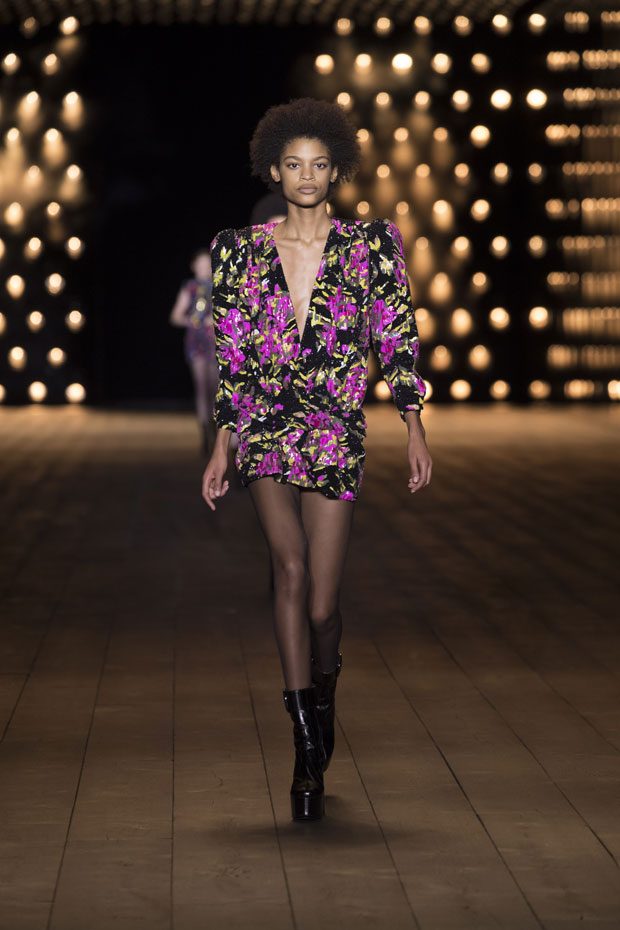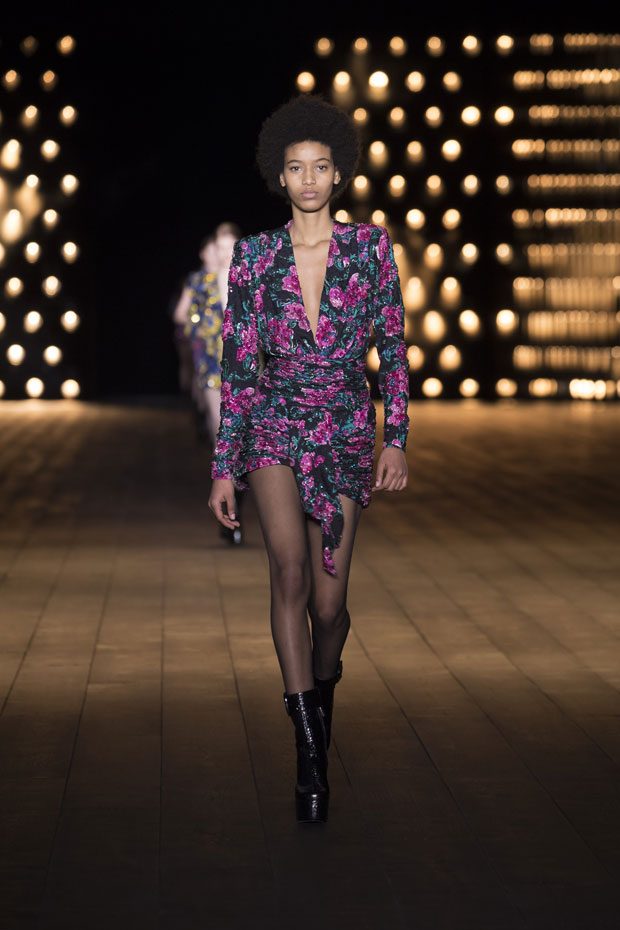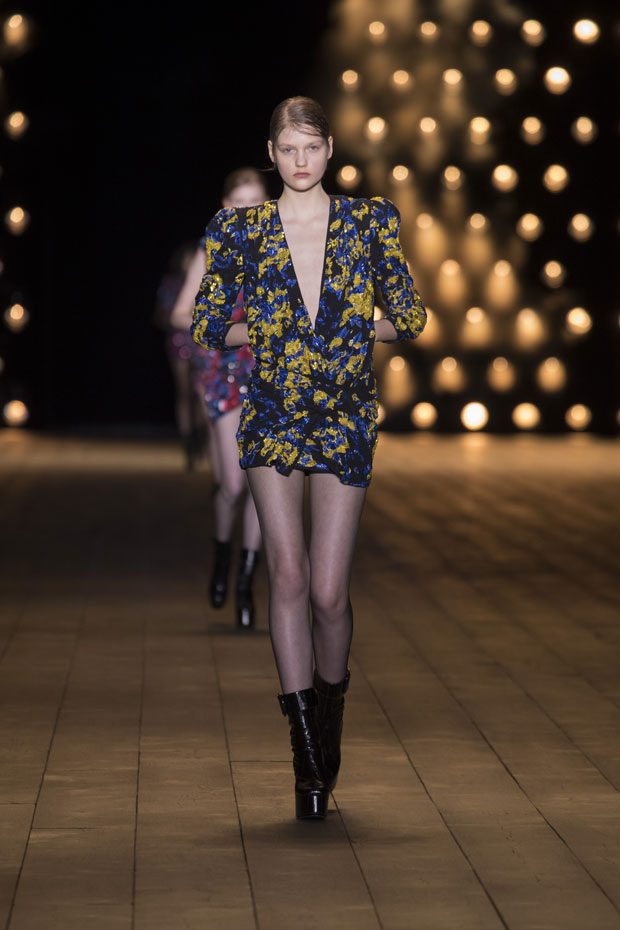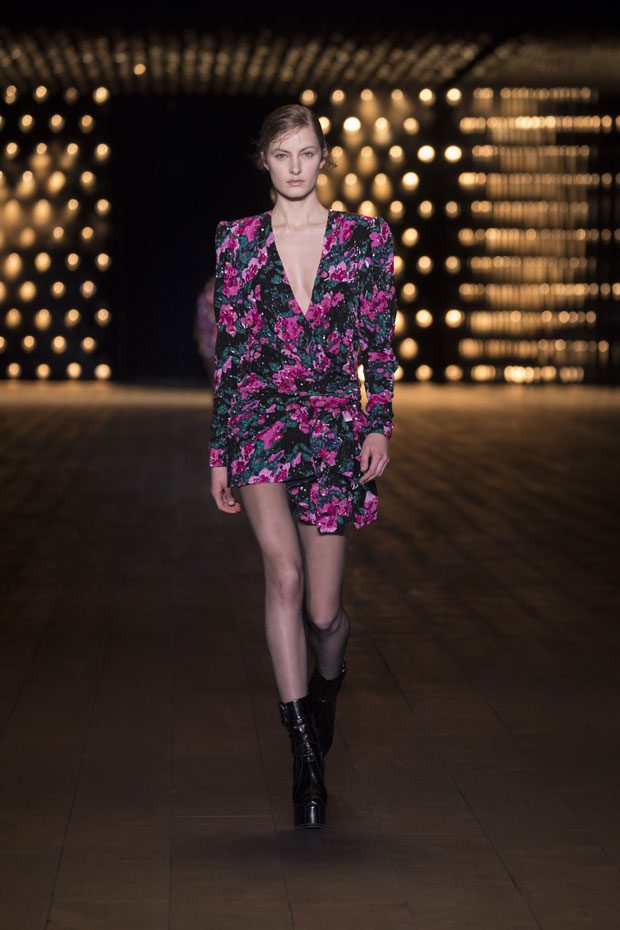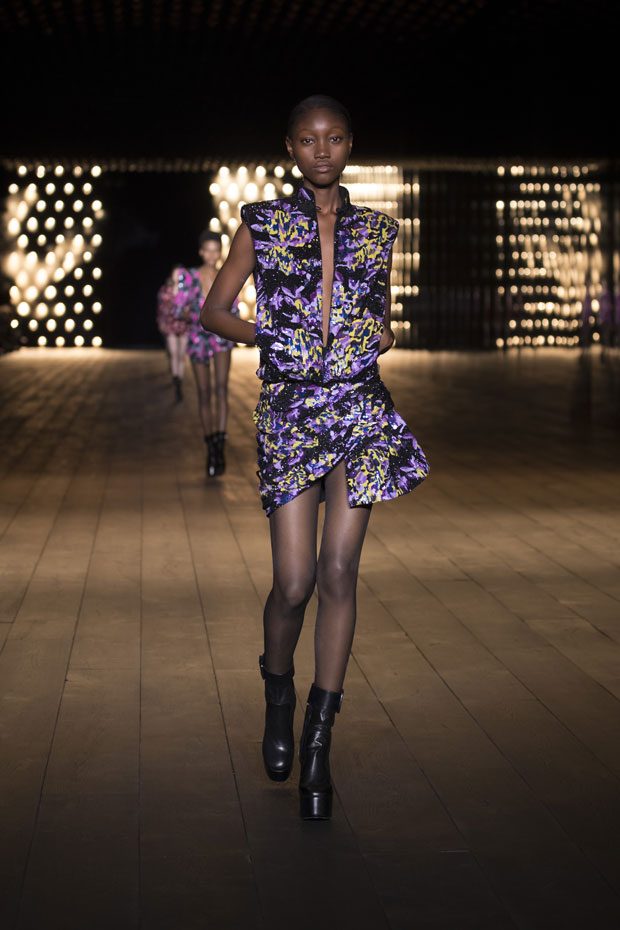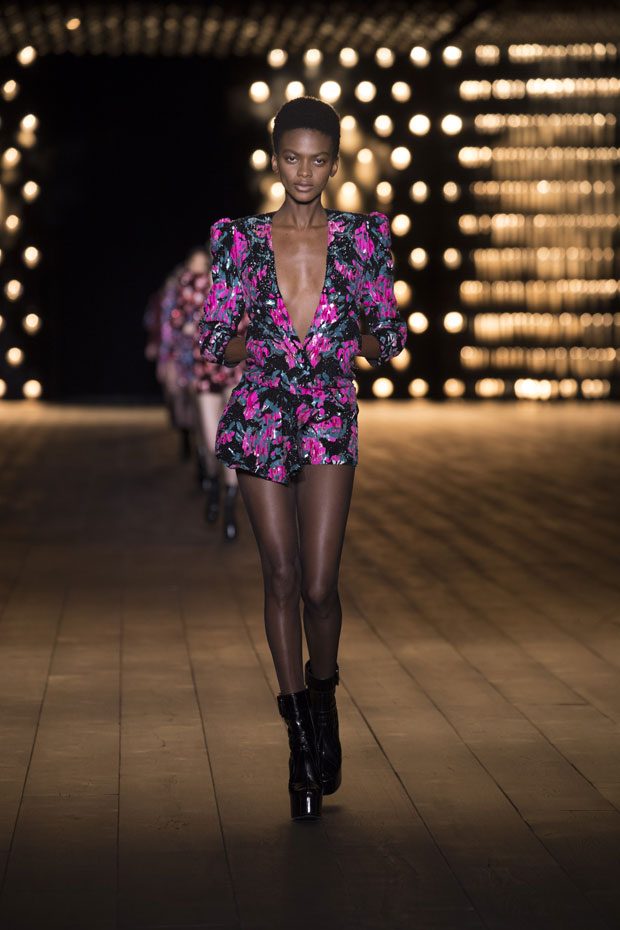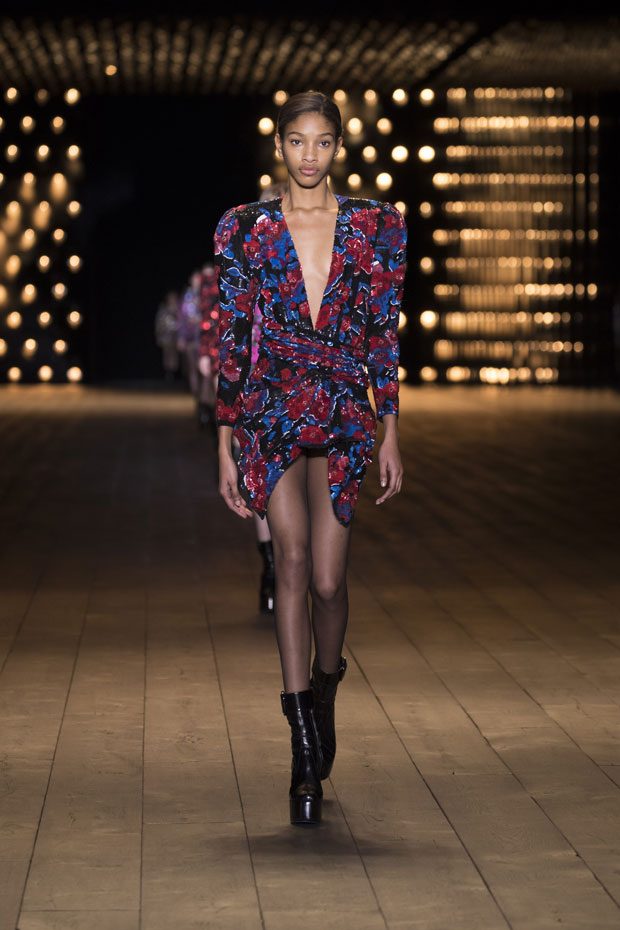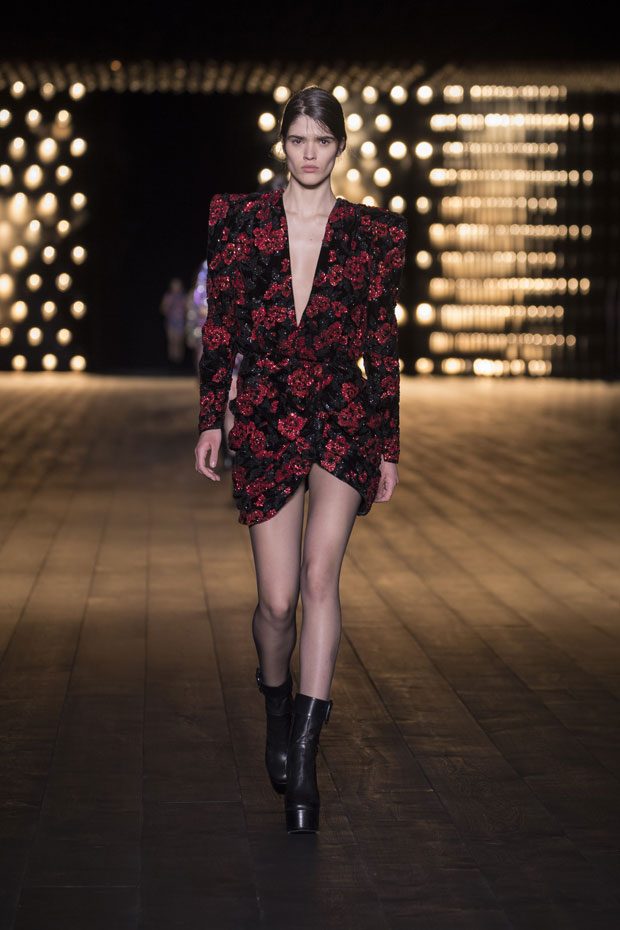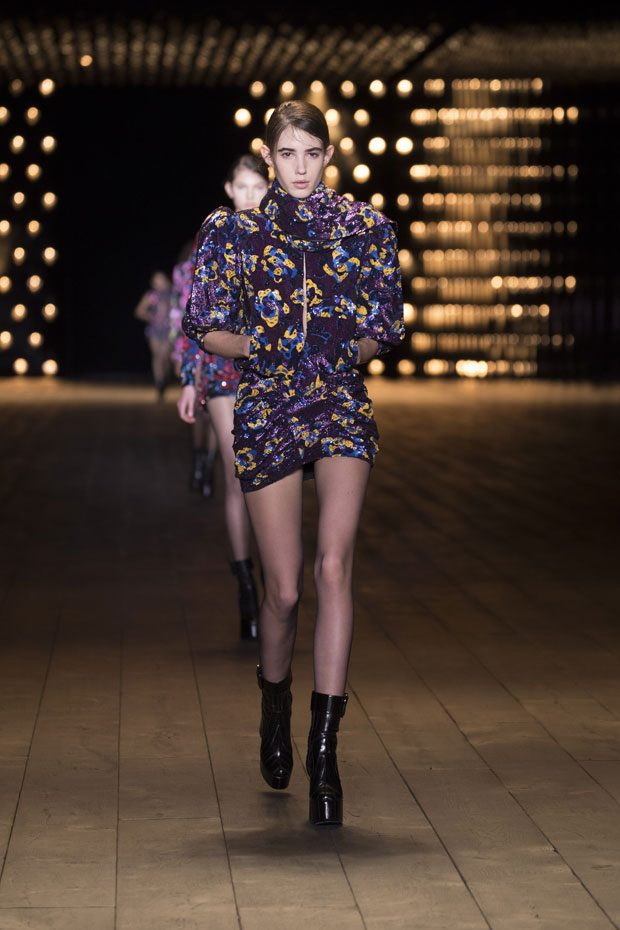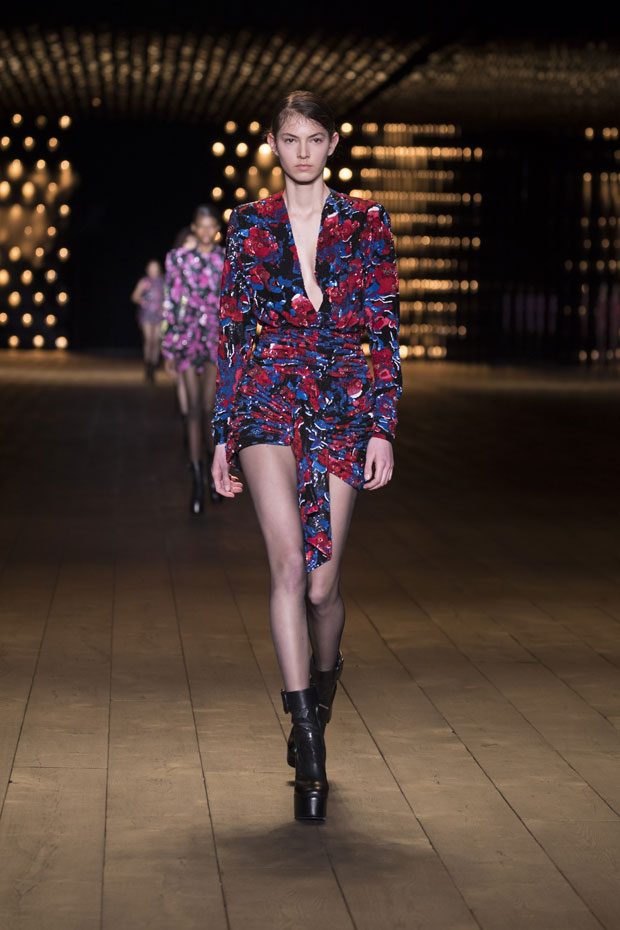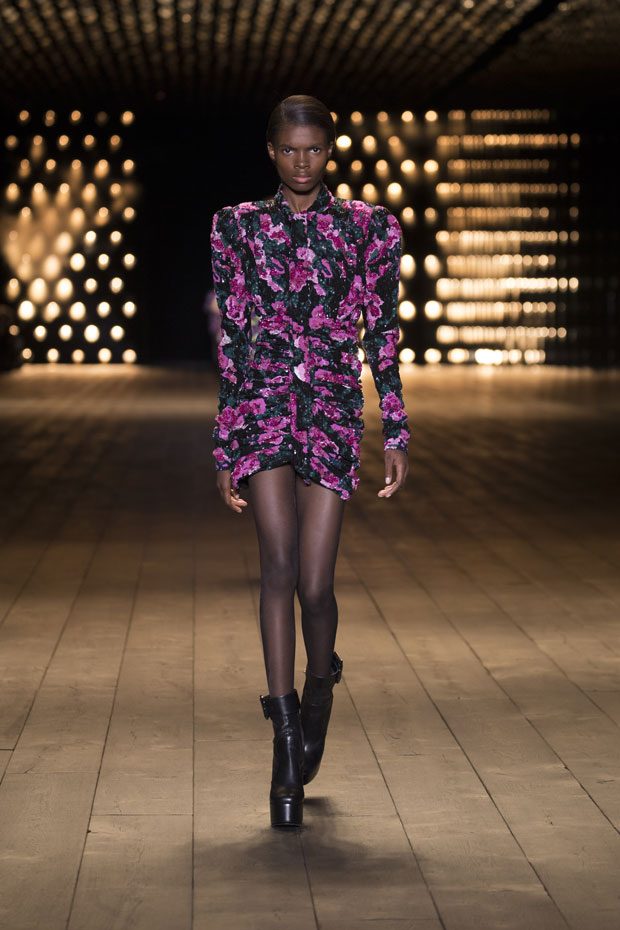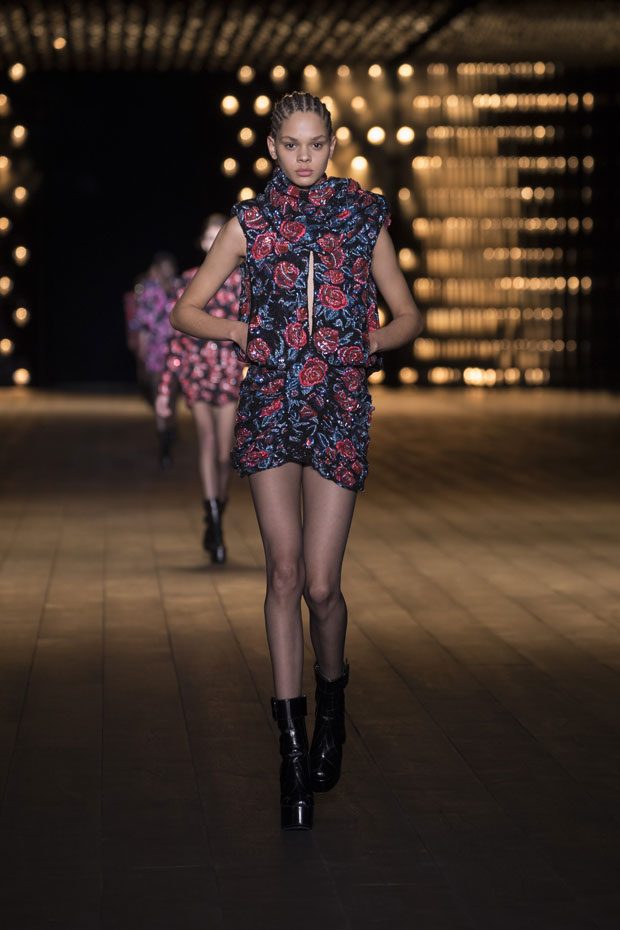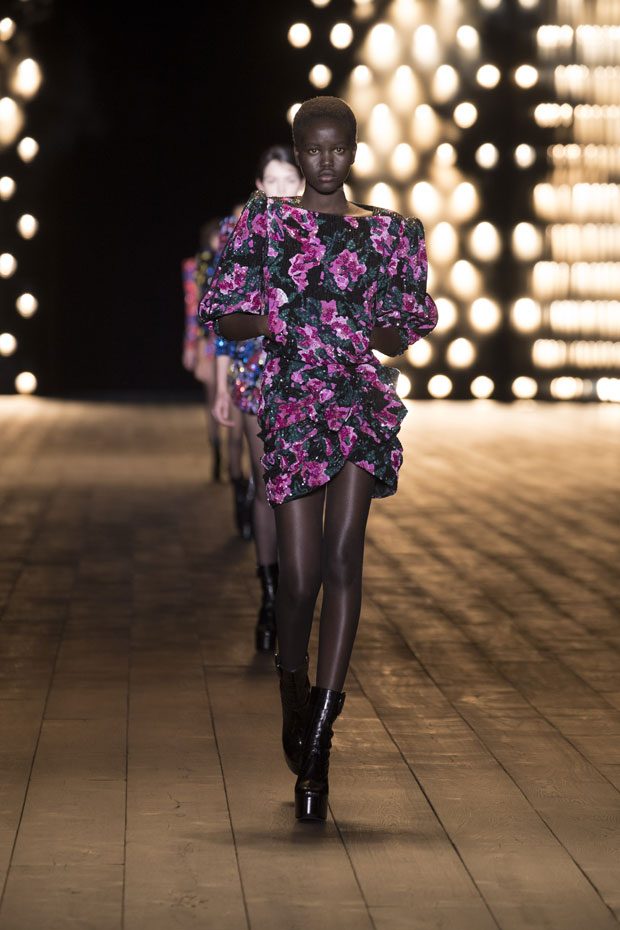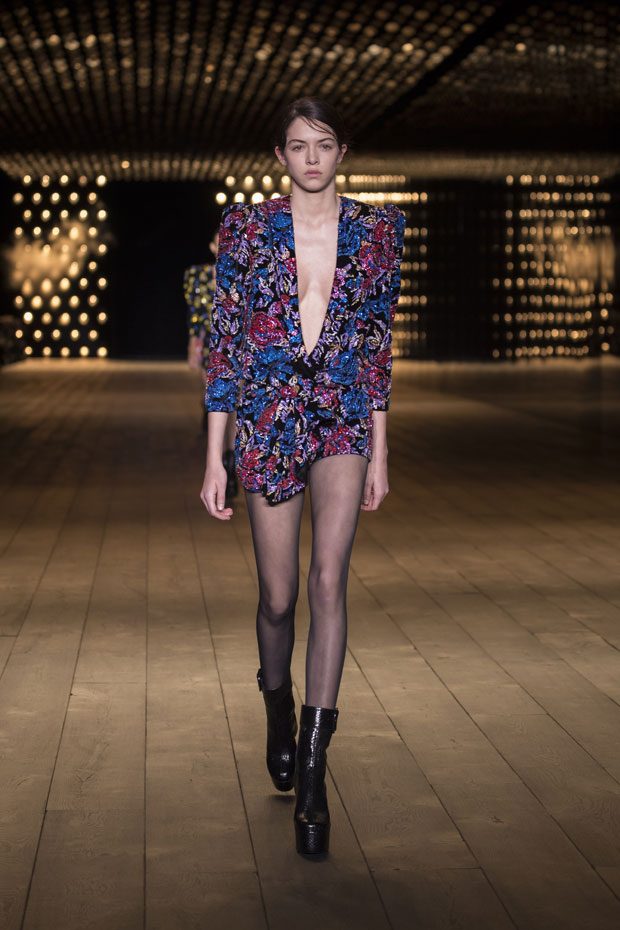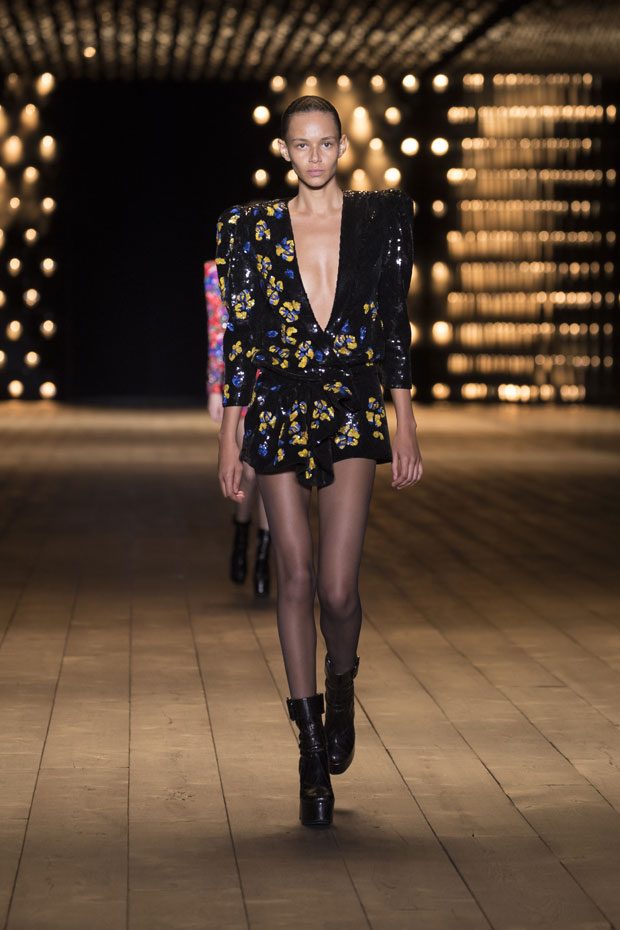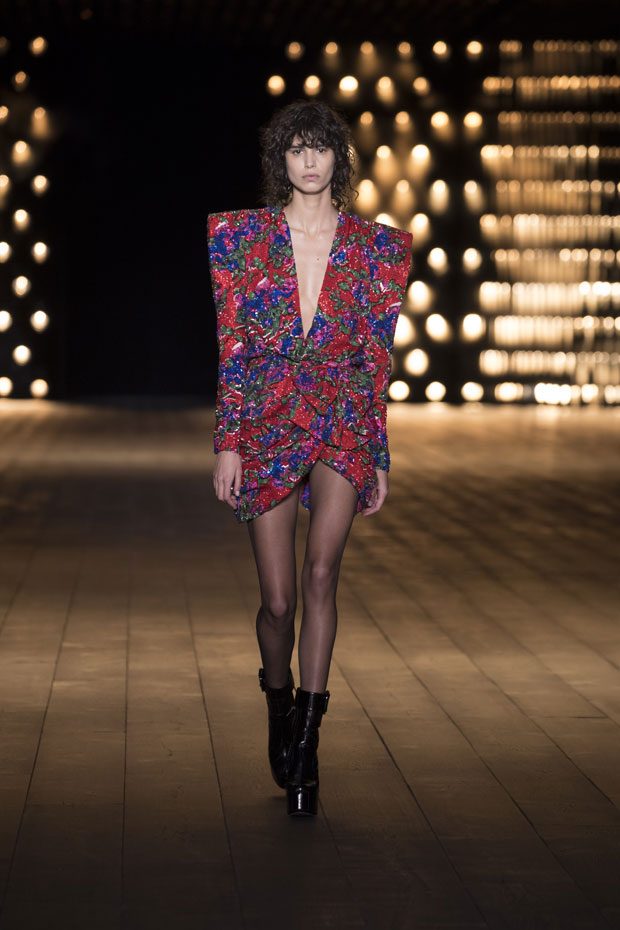 All images courtesy of Saint Laurent