Alexander Wang Spring Summer 2018 Photographed by Albert Watson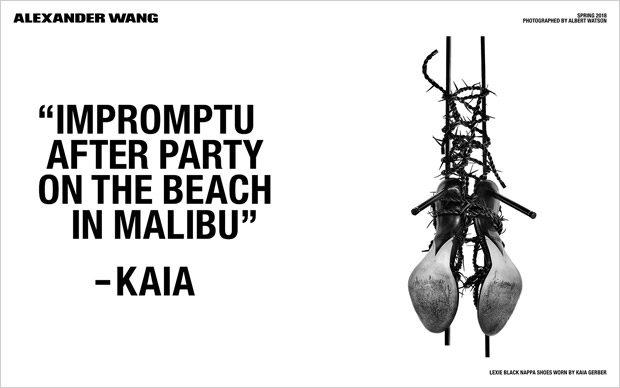 Discover Alexander Wang's Spring Summer 2018 advertisement captured by fashion photographer Albert Watson. The campaign doesn't feature any models, instead it features pieces from the collection and quotes from the models / celebrities who wore them, such as Taraji P. Henson, Zoë Kravitz, Behati Prinsloo, Kaia Gerber, and Anna Ewers among other.
"For our spring 2018 campaign i wanted to give creative power to the women that inspire me, letting them choose the pieces they wanted to wear, wherever they wanted to wear them. To have the prolific Albert Watson photograph the clothing or item as a study after the subject wore it felt especially timely, removing her from the photograph but retaining her vibrant spirit; highlighting the beauty of an object and hopefully igniting imagination for the audience." — Alexander Wang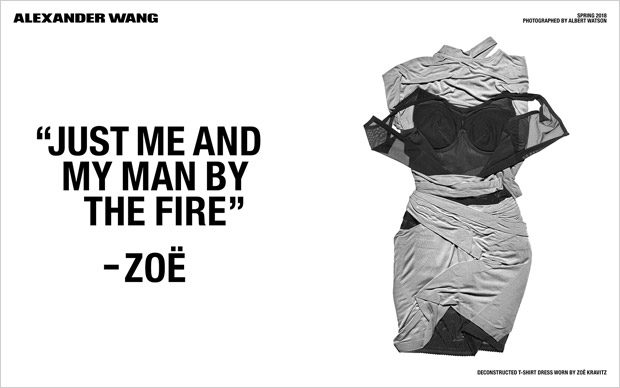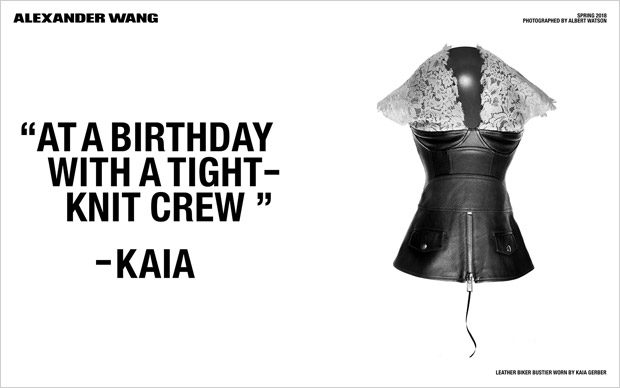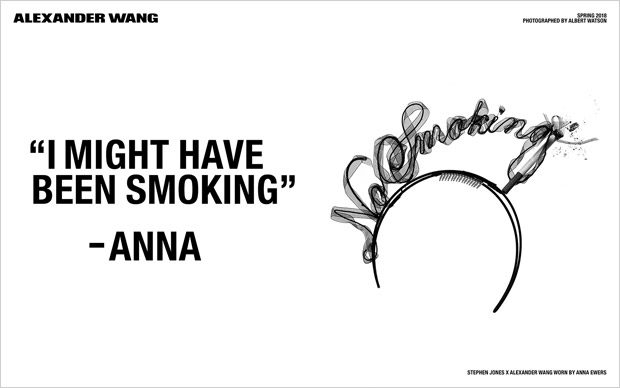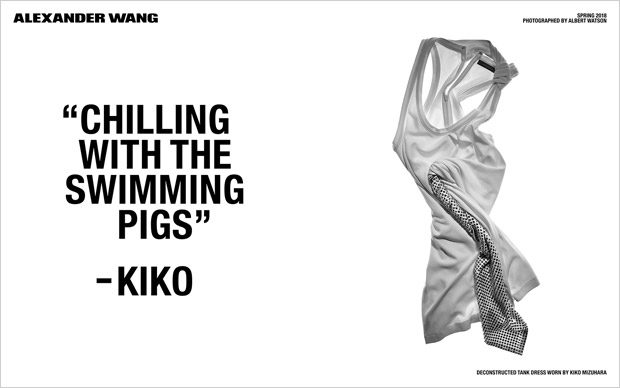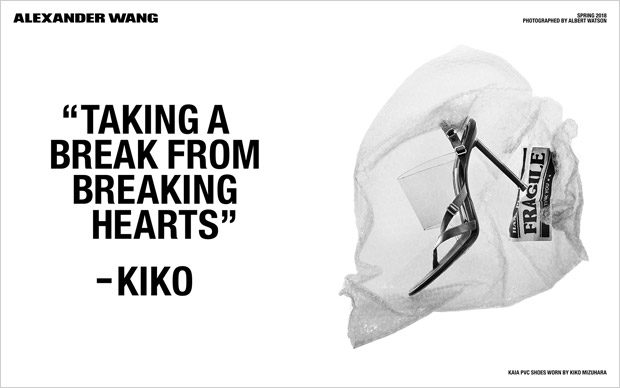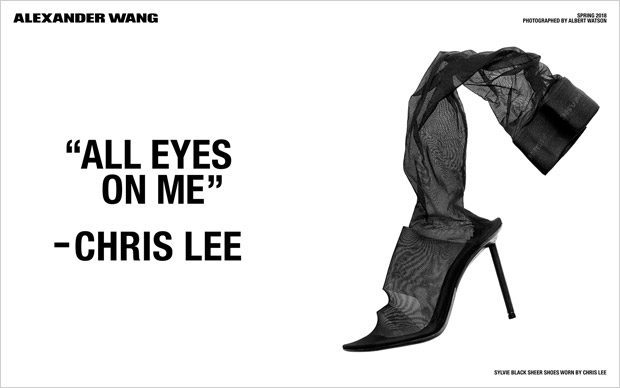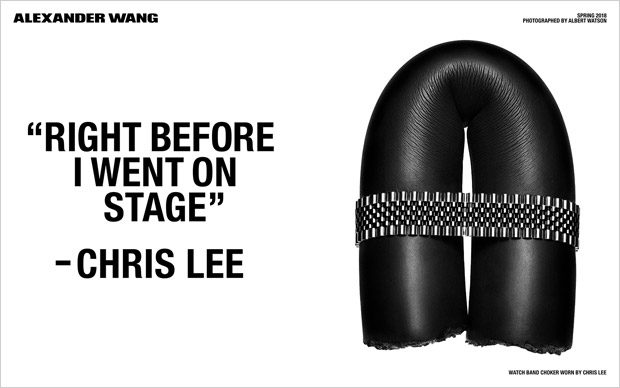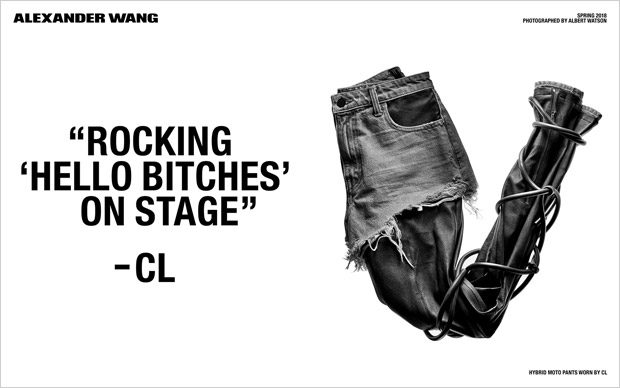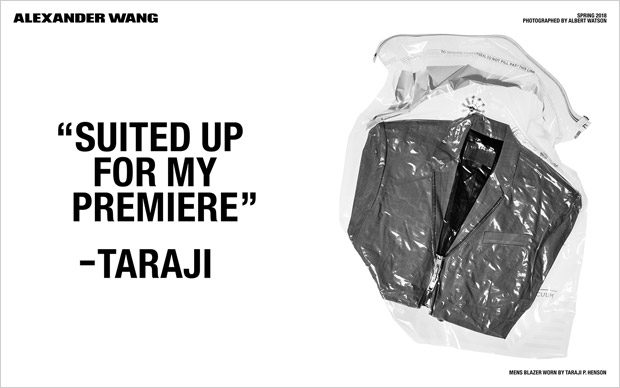 We love hearing from you, connect with us on Twitter, Instagram and Facebook.