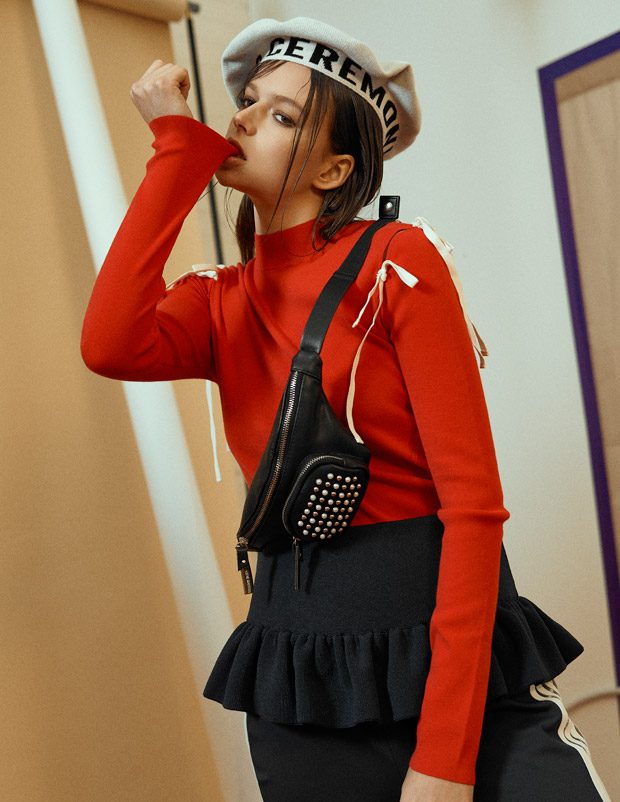 The striking Danielle Mackenzie stars in Room to Play story captured exclusively for DESIGN SCENE STYLE by fashion photographer Yugo Takahashi. In charge of styling was Michelle Davis, with makeup from beauty artist Vanessa Garland.
For the session Danielle is wearing selected pieces from Opening Ceremony, Mo & Co, Ganni, Steve Madden, Roberi & Fraud, Simone Rocha, Molly Goddard, American Apparel, Hue, Ambush, Marques Almeida, Sandro, Asos, Juno, Alexander Wang, Nike, Roberto Cavalli, Helmut Lang, Phillip Lim, and Lei Yei.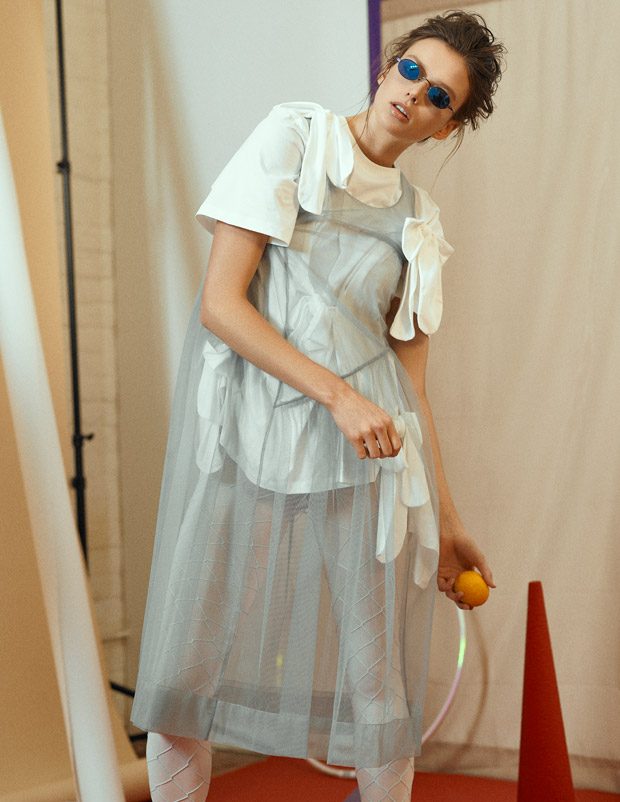 Sunglasses: Roberi & Fraud
T-Shirt: Simone Rocha
Dress: Molly Goddard
Tights: American Apparel, Hue
Choker: Ambush
Shirt: Marques Almeida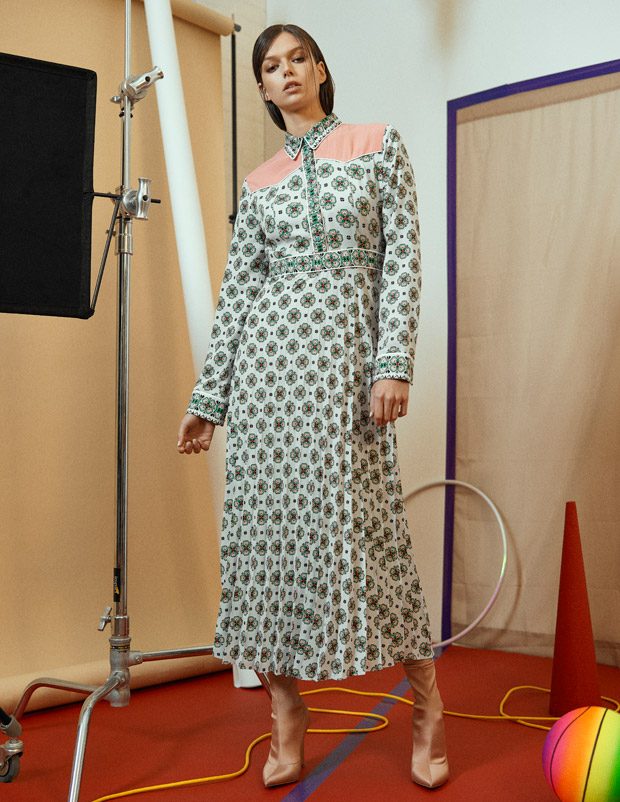 Dress: Sandro
Shoes: Stylist's Own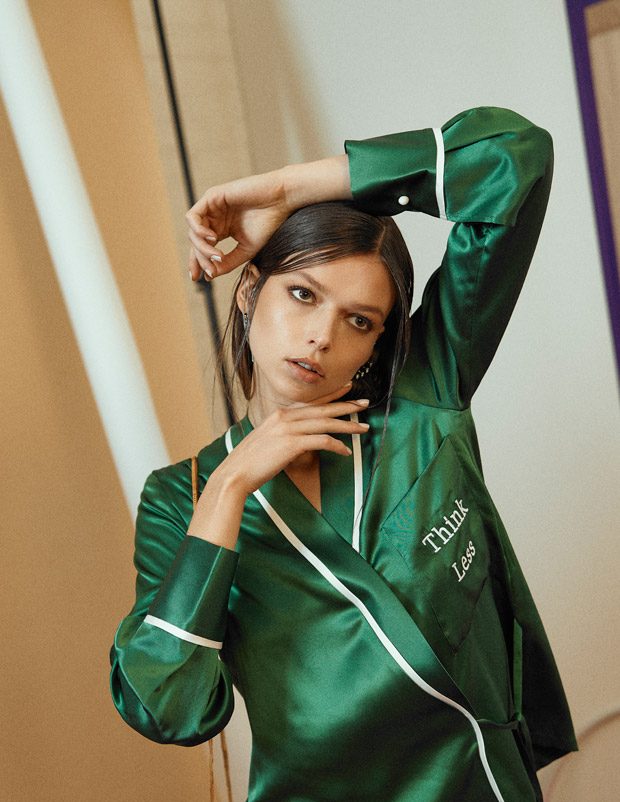 Earrings: Asos
Top: Mo & Co.
Purse: Juno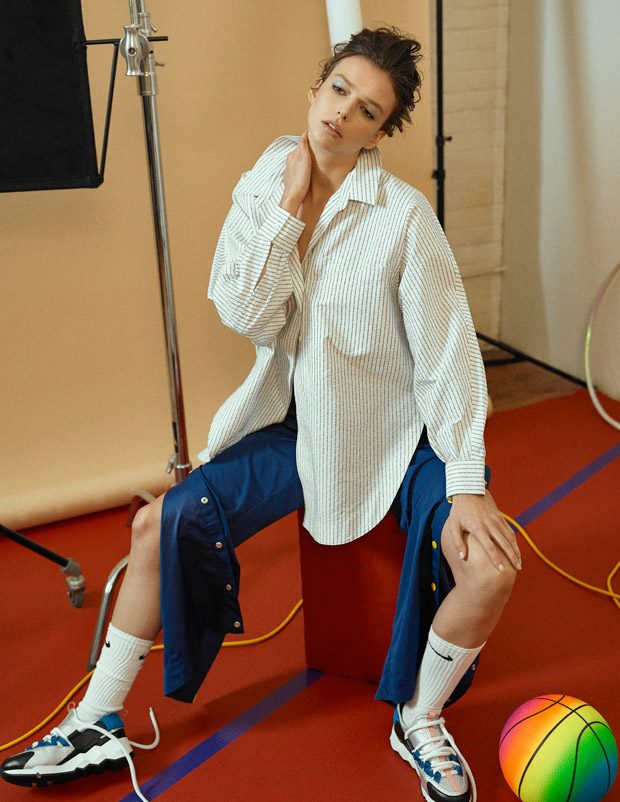 Shirt: Alexander Wang
Pants & Socks: Nike
Shoes: Roberto Cavalli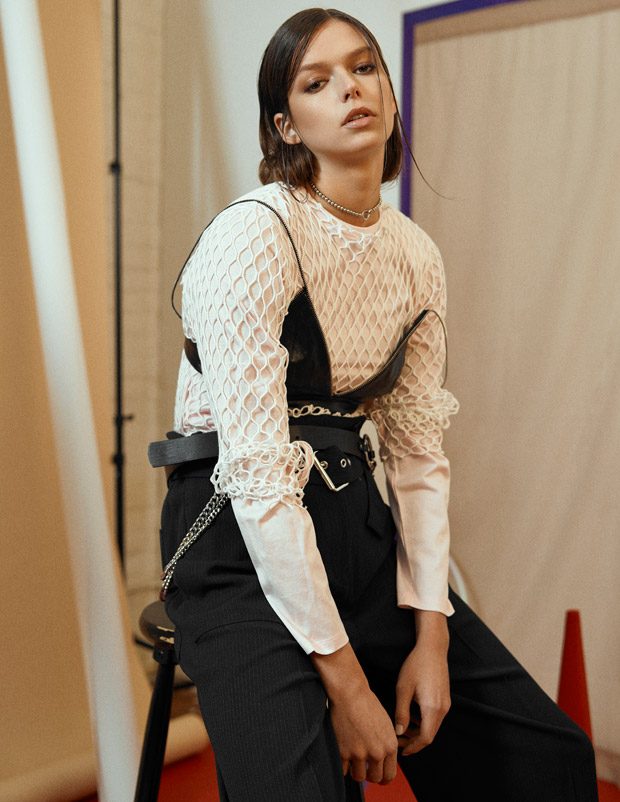 Top: Marques Almeida
Bra: Helmut Lang
Pants: Phillip Lim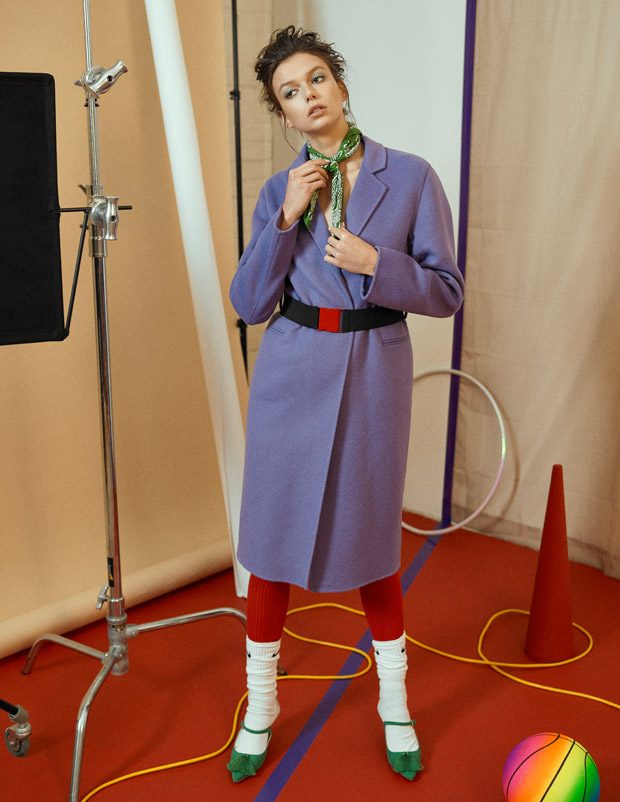 Coat: Sandro
Socks: Nike
Shoes: Lei Yei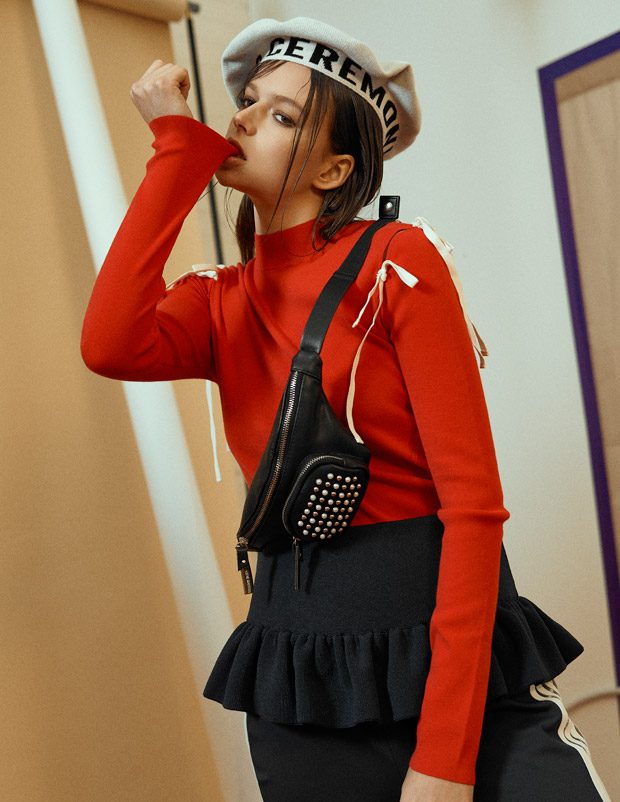 Hat: Opening Ceremony
Top: Mo & Co.
Pants: Ganni
Bag: Steve Madden
Photographer: Yugo Takahashi – www.yugotakahashi.com
Fashion Stylist: Michelle Davis
Makeup Artist: Vanessa Garland
Model: Danielle Mackenzie
We love hearing from you, connect with us on Twitter, Instagram and Facebook.