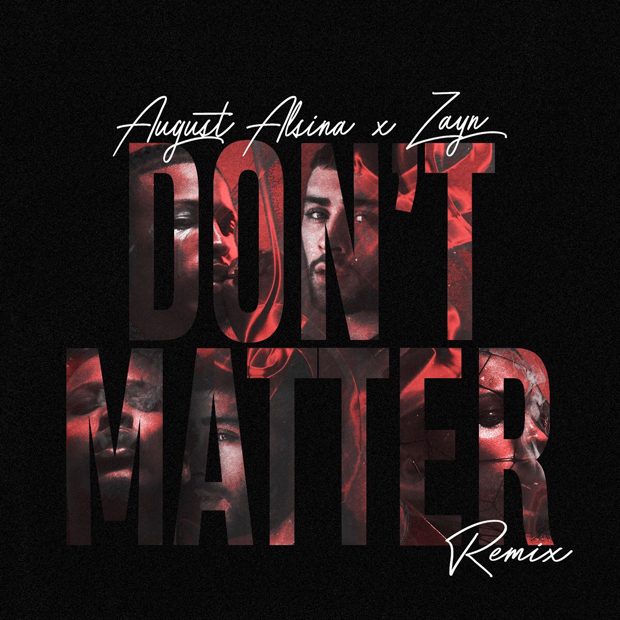 Zayn Malik took to Twitter to share his latest track, Don't Matter, a collaboration with August Alsina. This is the first time we hear new music from Zayn after his hit collaboration with Sia on the Dusk Till Dawn single. Just when you thought Twitter is only there for President Trump, Zayn took to the network to share his new track for free! The singer songwriter was upset and provoked by the early leak of his track and decided to share it for free with his fans. You can download the new track right here.
Great news for Zayn fans, however the song has apparently been leaked without the singer or any of his collaborator's permission. It is reported somebody in the Zayn team was hacked, and the early leak is the result. Traffic overload crashed earlier today Malik's site, where the track was initially available to stream. Malik, despite expressing his disappointment with the leak, still wanted the fans to enjoy the new track and made it available for download.
August Alsina sent his support to Malik via Twitter, where he wrote: "I'm sending an abundance of love to you!" He said he didn't know how the leak happened, but agreed that Malik's move to offer a free download was the best way to "make lemons into lemonade." However this is not the first time Zayn has problems with a leak. In a much talked about feud he separated any ties with producer Naughty Boy when in 2015 clips of 'No Type' took the internet pages. The producer insisted the leaked clips were taken from his stolen hard drive. This resulted in a heated Twitter War where Naughty irked Malik on Twitter, claiming he's ready to leak an unheard version of Malik's "Like I Would."
Till this moment, Malik's web page is still down – if you were refreshing Malik's website all day long to try and stream the track, no worries just hit the download.