Actress Yvonne Strahovski stars in the cover story of Fashion Magazine's April 2018 edition captured by fashion photographer Max Abadian at Atelier Management. In charge of styling was Juliana Schiavinatto, with creative direction from Brittany Eccles. Beauty is work of hair stylist Justin German, makeup artist Sabrina Rinaldi, and manicurist Khristinne Manuszak, all represented by P1M.
"She's so harsh, but at the same time I want to find the humanity in her, she's so unrelatable, but I try to make her relatable through what she's going through emotionally, even though I feel like she resents her own emotions.
I had to strip away all the judgments people place on Serena, because she is basically a nasty, awful bi*ch, I thought about how she was betrayed by her husband. I also thought about how she had had a voice in constructing this society and how her intentions came from a pure place. She was trying to inspire women to go back to their biological destiny to produce babies in this time of dire need. But along the way, she lost her voice, and she lost a lot of her own rights, so there's this emotional space that she's in, where she's lonely and bitter, knowing that she put herself in this spot. But she has to play along." – Strahovski for Fashion Magazine on Handmaid's Tale's' Serena.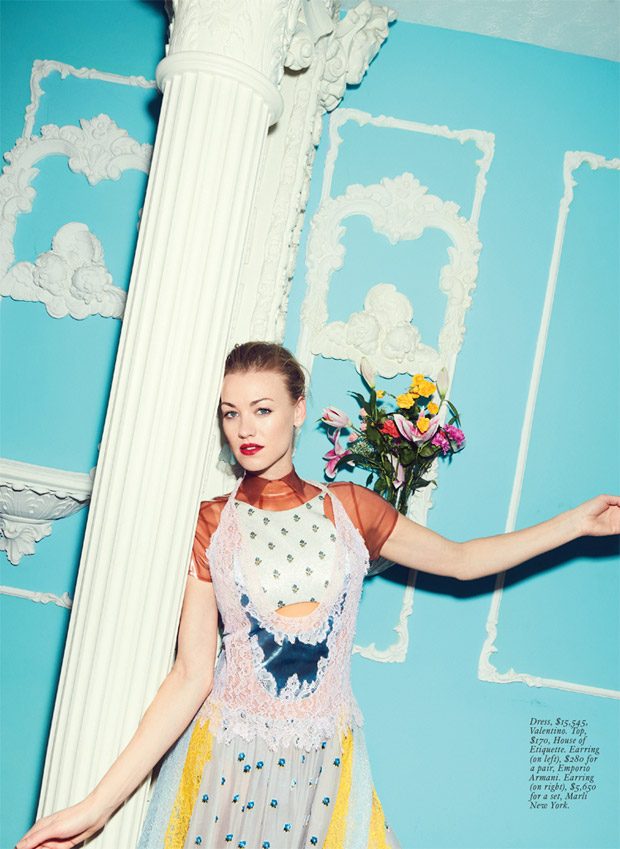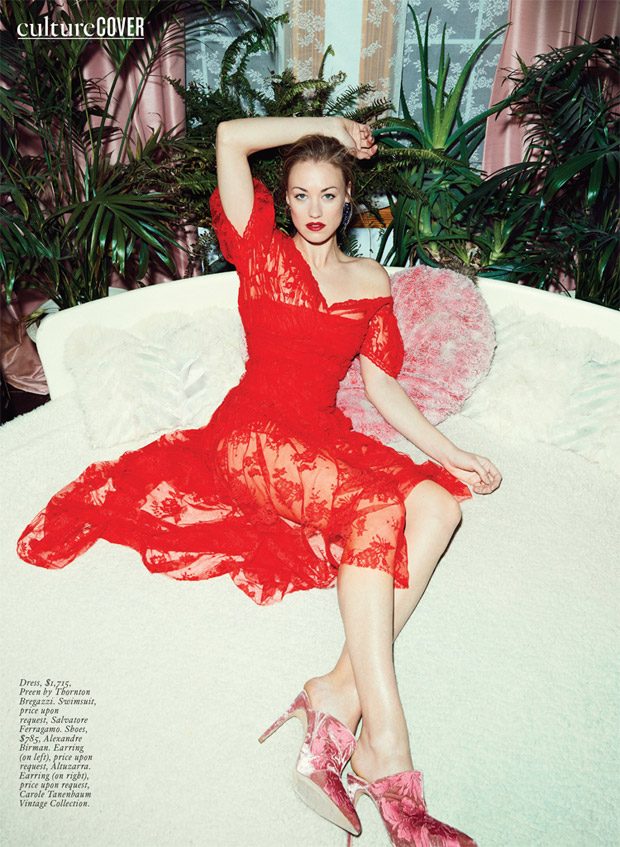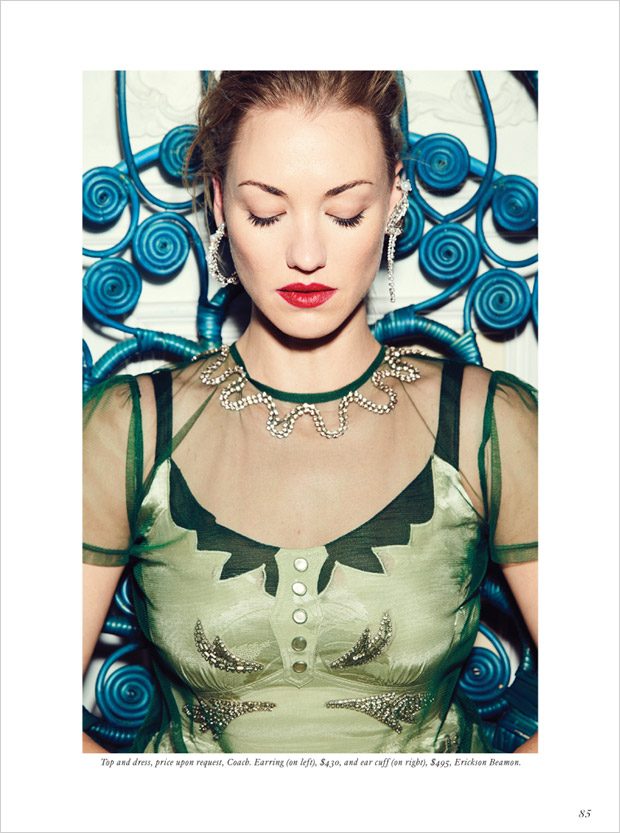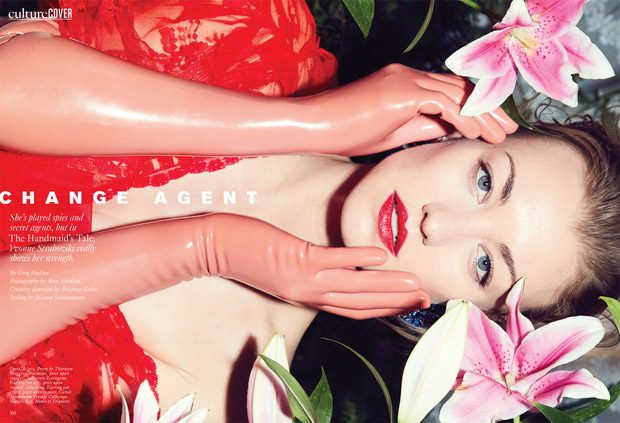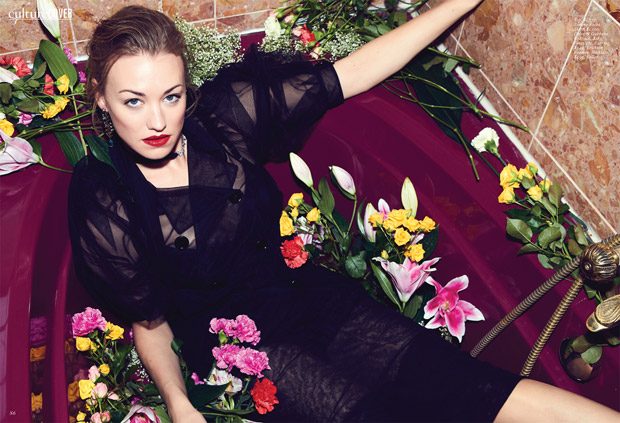 The Handmaid's Tale will return on Hulu on April 25.
Images courtesy of Atelier Management – www.ateliermanagement.com