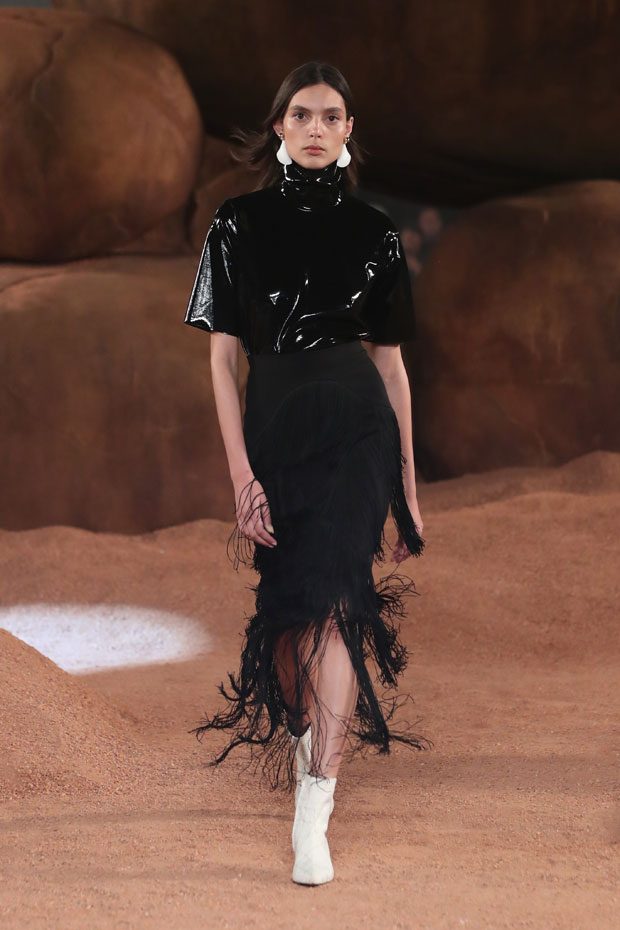 CAMILLA AND MARC celebrate the 15th anniversary with its Resort 2019 collection presented during the Mercedes-Benz Fashion Week Australia. Celebrating a strong and optimistic future-thinking woman, the collection explores themes of opulence and simplicity.
In our 15 year anniversary we celebrate the quality and craftsmanship that makes CAMILLA AND MARC what it is today and into the future. It's fashion that is non-disposable – of the moment – strong, elegant and timeless – qualities found in the women that have inspired us. – Camilla Freeman-Topper
Creating a sensory and immersive show experience, guests were transported to a futuristic Australian "Zen garden", while the collection explored future themes through the lens of powerful women throughout time. Signature house tailoring dominated, enhanced by bold and new proportions. Utilitarian and military style jackets, exaggerated men's style suiting and sports luxe themes were punctuated by timeless feminine proportions in hourglass shapes, fringing and off shoulder shapes all enhanced by an exploration of layering, volume and color. – from Camilla and Marc
In celebration of it's 15 year anniversary, the brand has launched a new line of classic and timeless luxury leather goods and accessories, as well as a fresh new logo identity, inspired by the mantra of past, present and future.
Read more after the jump: