The striking Sophie at WILD London stars in the latest DESIGN SCENE STYLE exclusive story captured by fashion photographer Benjamin Kaufmann. In charge of styling and creative direction was Callum Vincent, who for the session selected pieces from Sorapol, Gina, Duskline, Elkie Jennings, Topshop, Dmitry Gotsfrid, Falke, Alexander Wang, Rat & Boa, Saint Laurent, Malan Breton, and Lost Ink.
Beauty is work of hair stylist Brady-lea, and makeup artist Kristina Vidic using Estee Lauder, both represented by Stella Creative Artists. Casting direction by Marqee Miller. Discover more of the story below:
Custom Leather Trousers: DUSKLINE
Top: ELKIE JENNINGS
Boots: GINA
sunglasses: TOPSHOP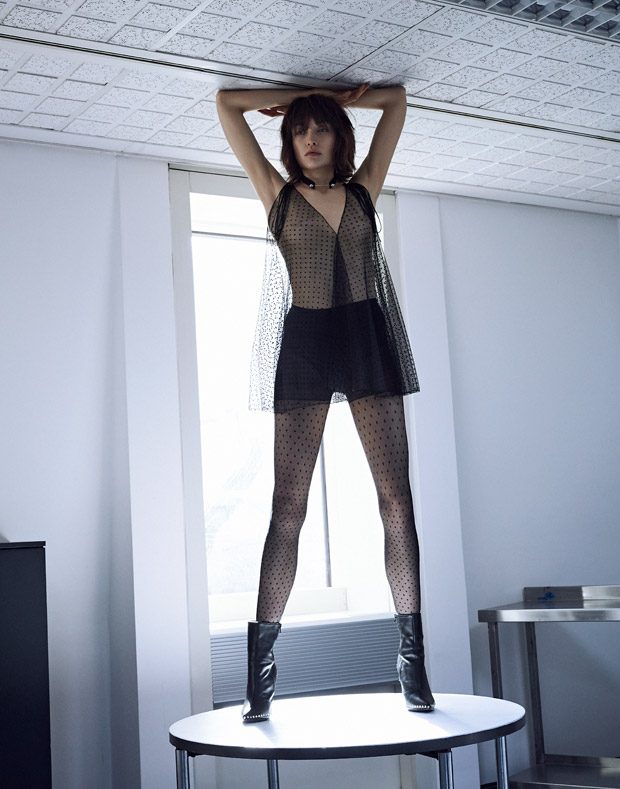 Dress: DMITRY GOTSFRID
tights: FALKE
boots: ALEXANDER WANG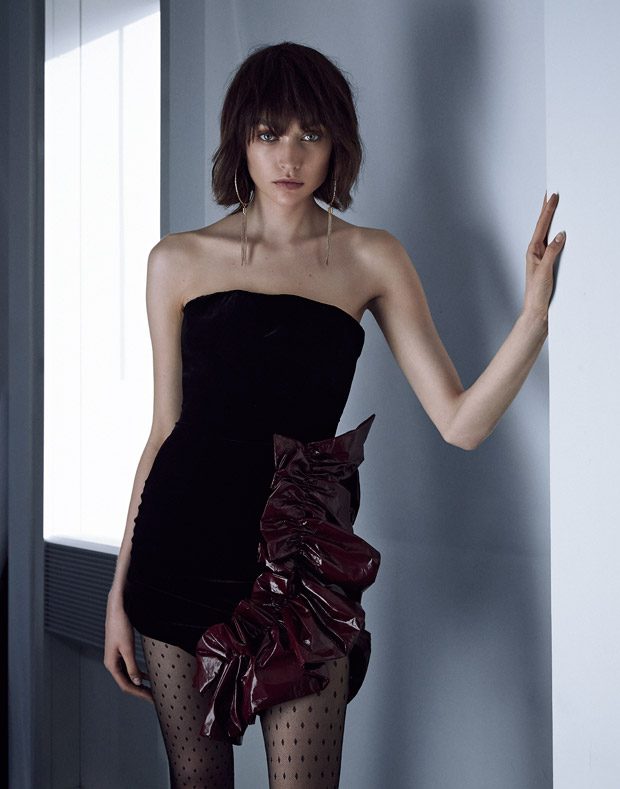 Dress: SORAPOL
tights: FALKE
earrings: CUSTOM BY STYLIST
Dress: RAT & BOA
shorts: ELKIE JENNINGS
Boots: GINA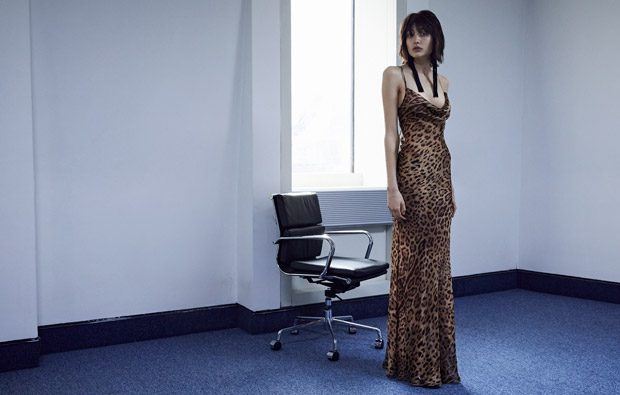 Dress: RAT & BOA
Earrings: SAINT LAURENT
Jacket: MALAN BRETON
Tights: FALKE
boots: LOST INK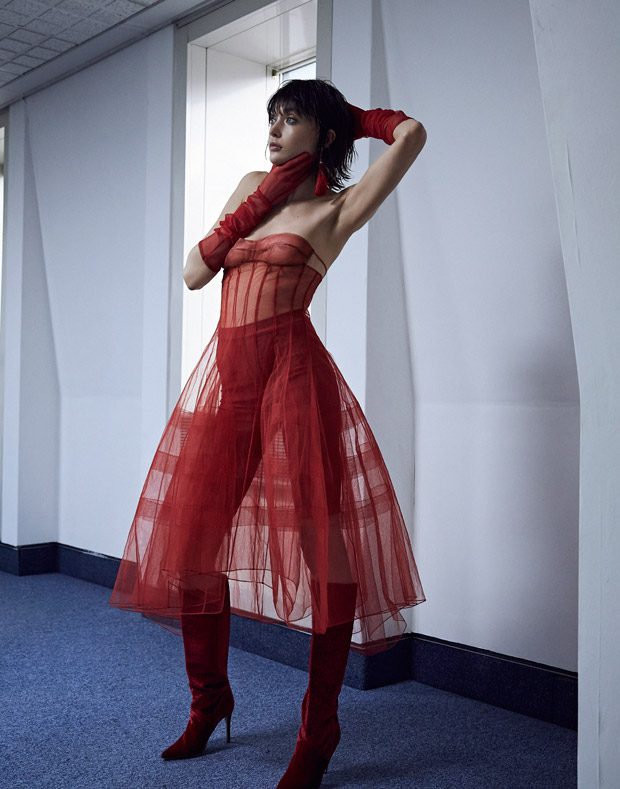 Dress: DMITRY GOTSFRID
boots: GINA
Top: ELKIE JENNINGS
Jacket: SORAPOL
Trousers: DUSKLINE
boots: GINA
glasses: TOPSHOP
Dress: SORAPOL
Boots: GINA
Photographer: Benjamin Kaufmann – www.benjaminkaufmann.com
Stylist & Creative Director: Callum Vincent – www.callumvincent.co.uk
Model: Sophie at WILD London
Hair: Brady-lea at Stella Creative Artists
Makeup Artist: Kristina Vidic at Stella Creative Artists using Estee Lauder
Casting Director: Marqee Miller
We love hearing from you, connect with us on Twitter, Instagram and Facebook.