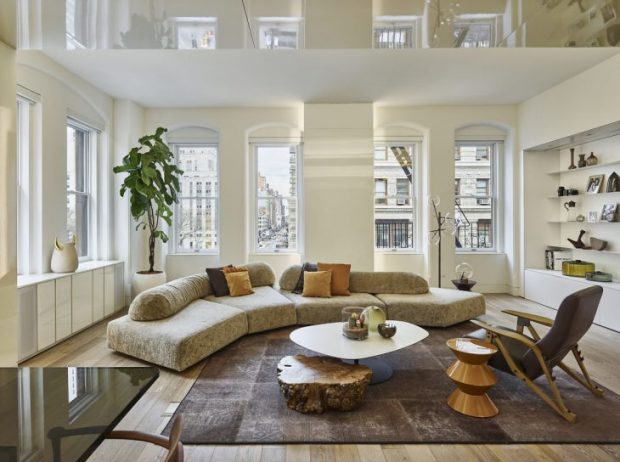 Revive the love you once felt for your home, and work to upscale tired items that might otherwise have been taken out with the trash. Having an eye for detail and design is going to be hugely beneficial to you in this situation, however, if you're neither well versed nor gifted in this area of expertise, then you needn't worry. Home décor professionals can help guide you towards making sensible and tasteful home improvements to make your way of life easier and more enjoyable. Your home environment should complement your lifestyle – you should feel calm and safe, and surrounded by items you love and appreciate the aesthetic pleasure of. If you are painting or remodeling your home, do make sure that you're doing it the proper way.

01 Build Your Bedroom
Work to improve the mood of your sleeping quarters, and direct your focus towards adding relaxing and calming elements wherever possible. Your bedroom should be an environment that's conducive to sleep, and somewhere that you can retreat to and unwind after a long and tiring day. So, ensure that you invest in a good quality mattress that supports your spine, tone down bright colors and choose pale shades of blue, green, creams, and grays to decorate the walls instead. Complete the new look with stylish touches of smooth Egyptian cotton bedclothes and the likes of ink + ivy bedding.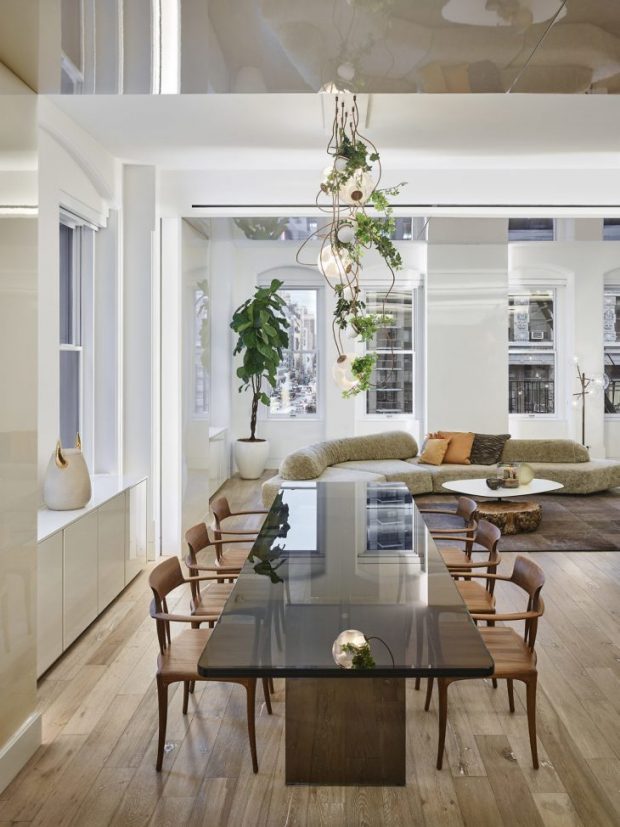 02 Utilize Reflective Surfaces
Finishing touches in chrome, ornate golds, and decorative silver can add an extra depth to the rooms in your home. Where there are reflective surfaces, there's the subtle suggestion of there being a larger, and a more open brighter space. If you're interested in adding some traditional antique furniture and object d'art, then consider start searching for antique silver and using their ornate appearance to add a splash of luxury and grandeur to your home interior.
03 Opt For A Sun Room
Make the most of the natural light and warmth that filters into your home, and create a relaxed and comfortable seating area by the window. Better yet, create a sunroom with large, tall windows on every side of the structure. You needn't have a conservatory built, but you'll need to ensure that this room receives as much natural light as possible. This space will be ideal for growing plants as the daylight will speed up the process of photosynthesis, so too will it provide a warm area to read from.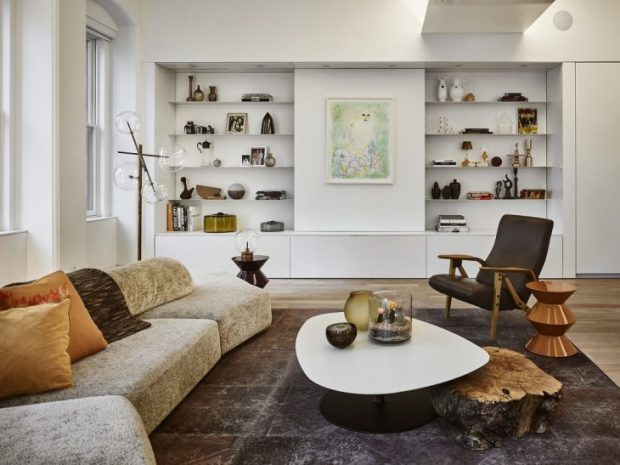 04 Plant Jungle
Leading on from the aforementioned topic of keeping plants, a sunny room in your house is perfect for growing many different species of plant, and even some fruit trees like lemon or orange. Cultivate your own plant wilderness, with tall species such as bamboo. As long as you remember to diligently water your plants, you've essentially added extra inside fully functioning garden to your home – able to oxygenate it and increase the air quality.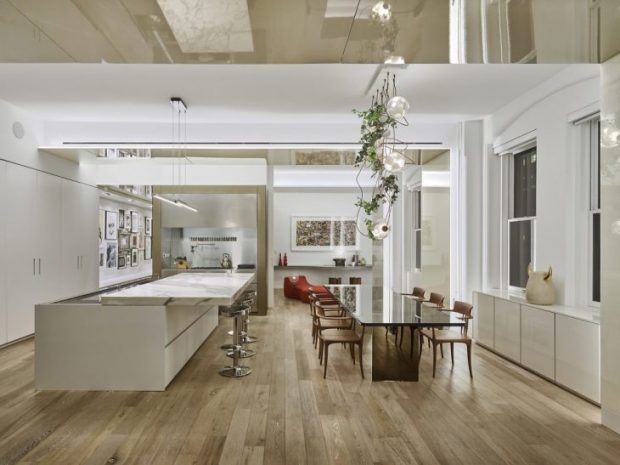 05 Remodel The Kitchen
Doing so isn't the easiest of options to choose from when making an effort to improve your home, however, it's one of the most effective and awe-inspiring when done correctly and tastefully. Firstly, remove all items of clutter that no longer serve a purpose, and are outdated. Decide which features suit you, and then contact a building expert if your plans for improvement include altering the structural integrity of your house.
Images of Flatiron Residence by Oda New York City – discover more.