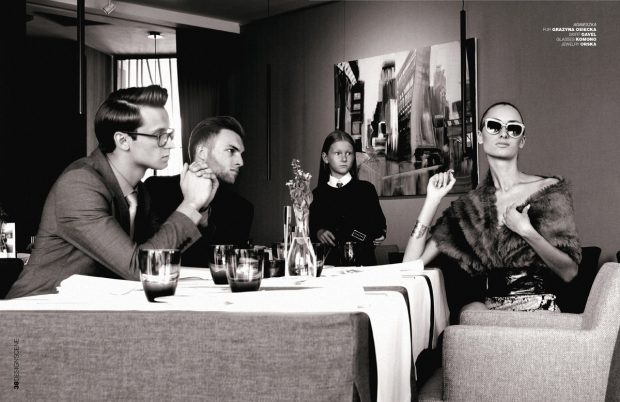 As a young person, you no doubt keep your finger on the pulse and want to be living your life to its fullest. One essential way of doing this is to be up to date with all the latest trends and timeless styles, combining them both to help create the lifestyle of your dreams. However, when we are starting out in life, it can be a struggle to afford the finer things. We can start to find ourselves settling for a way of life that is so last year, but never fear, as it doesn't have to be this way. By using crafty tips and tricks, you can be a V.I.P every day and live in the luxury you deserve at a fraction of the cost.
This DESIGN SCENE article will provide you with some starting ideas for achieving the life you want – and perhaps inspire us all to dream bigger. So let's dream:
Finding your style
The first key to living a stylish life is to pinpoint exactly what your style is, be that in the realms of fashion, home décor, or even the car we drive. Do you like minimalist, modern designs or prefer vintage chic with pops of colour and patterns? Sometimes finding our fashion identity can be difficult as we may have many influences that do not necessarily correlate to form one coordinated look. You may need some guidance to help to find your personal style. For example, why not make a collage (either online or physically if you're feeling creative) of all your influences; fill it with colours and patterns you love, celebrities whose looks you adore, and even cuts of fabrics and textured materials. When all put together, you will have created a snapshot of how you want your life to look and be able to go forward and make informed choices about how this style can manifest in your everyday life.
The capsule is the way forward
Keeping up with ever-changing fashion trends is exciting and fun, with many young people wanting to create bold new looks every day that turn people's heads. The problem with the ever-changing fashion industry is being able to afford to keep up to date. The solution to this is elegantly simple: create a capsule closet. By compiling a small but cost friendly wardrobe, filled with versatile items you are guaranteed never to be out of fashion or out of pocket. Another benefit to having such a compact fashion arsenal is it means instead of splashing out on big, expensive pieces, you can instead treat yourself to bang on trend accessories that add a splash of colour and pizzazz. This gives you the best of both worlds as you have a closet full of essentials but the fashionable accents that keep you bang on trend.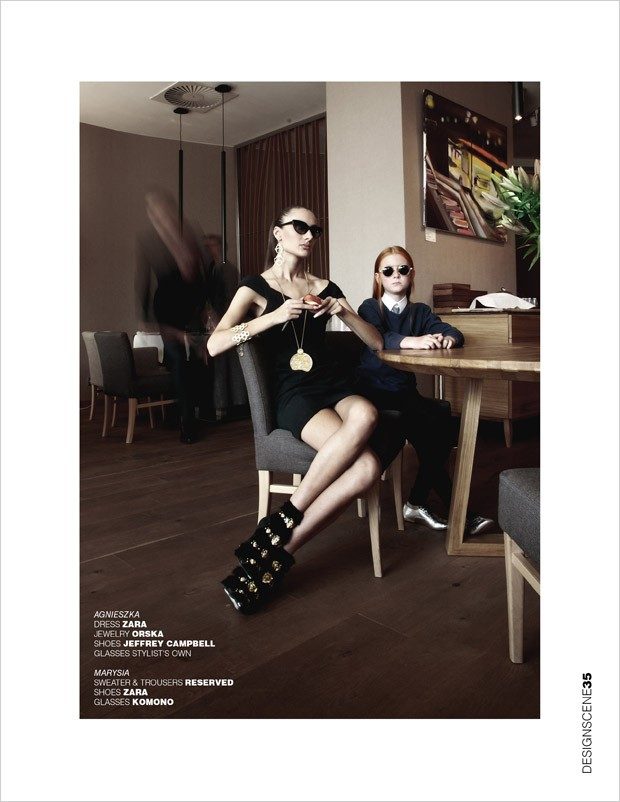 Cruising in style
Another essential to living a stylish, on-trend life is having the car you drive to be a sleek and modern model that attracts the envious stares of co-workers and friends alike. Choosing something that fulfils these criteria can be hard when we don't have the six-figure salary that could afford us the latest supped up ride or a classic, vintage mode of transport. However, our small salaries shouldn't stop us aiming for the best care we can find. By going online, you can find top tips for buying your first car that are easy to follow, which will ensure you get a vehicle at a fair price that is great quality. With some simple know-how and a can-do attitude, you can take a second-hand car and make it the talk of the town. For example, why not save up a little and get your new car professionally re-painted into a funky colour or splash out on some posh seat covers that really make the ride your own?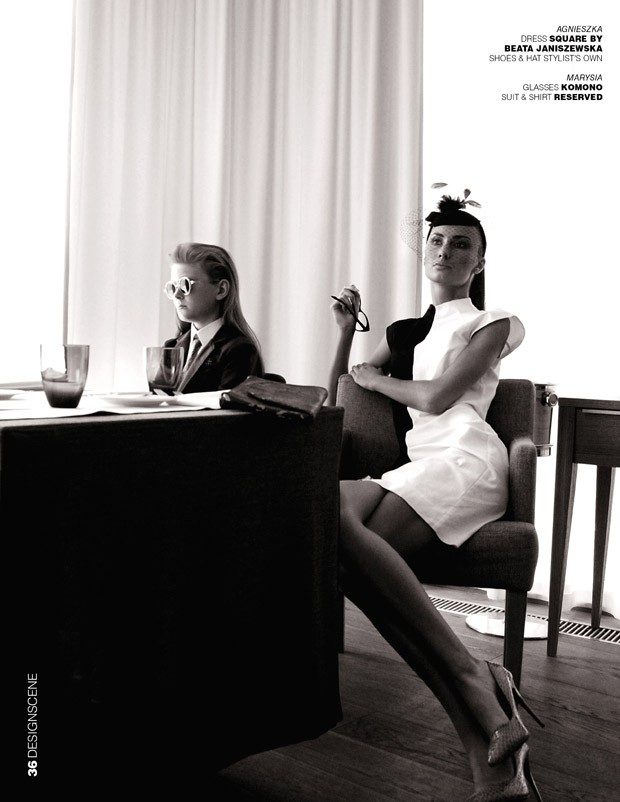 Getting a car this cool does come with its pitfalls, especially when you're young. One of these is finding car insurance that is suited to your finical situation and affords you the luxury of a great ride. You can read now about the best insurance deals for young people and find expert advice with just a few clicks through the internet as saving money has never been so easy. By looking through your options and getting some simple research together, you will be able to make informed choices that give you the monetary freedom the cruise in style and safety.
Upstairs Downstairs
When we have friends and colleagues coming over to our house or apartment, the moment they walk through the door, you want them to get a feel of who you are as an individual, but achieving this streamlined interior decor without a bottomless pit of funds can seem impossible. This is not a cause for alarm, however, as taking advice from Do-it-Yourself style bloggers will provide you with not only the inspiration but the practical skills of how to create your own ornaments, for example, or how to upscale and update tired looking furniture to be bang on trend without breaking the bank.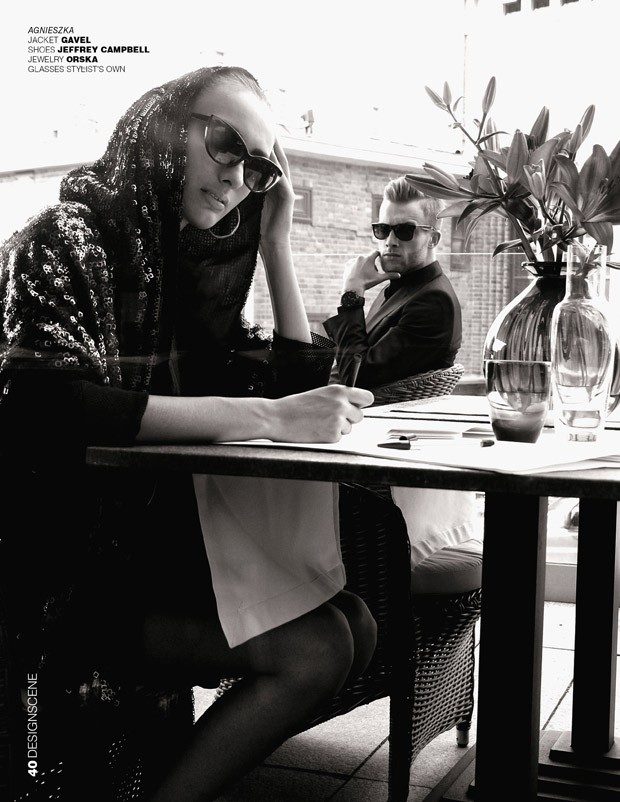 A taste of the high life
One lifestyle must to feel like a true celebrity, is traveling the world and seeing its wonders. Travel is easy when you're young as you are not yet tied down to the responsibilities of a family or even a long-term partner. This freedom is a huge advantage when you want to travel as booking at the last minute can mean you find some great deals on hotels and, being a young person, many travel options are subsidised. Instead of going out every weekend to the same old bars and clubs, save your money to put towards a trip every few months, and you will find you quickly become a connoisseur of forging cuisine and culture.
Living the stylish high life does not have to mean you need a celebrity salary, all you require is some research, know-how, and thrifty ideas to make your life as fashionable as it can be. So, get out there, find your style and wear it with flair.
All Photos from Jet Set a DESIGN SCENE Magazine fashion story by Pawel Widurski – discover the full shoot.