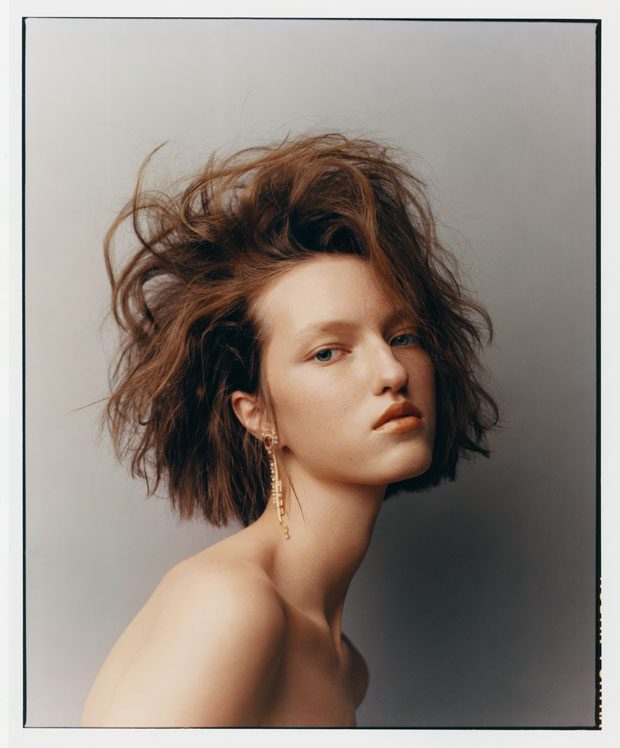 Bob hairstyles are ridiculously stylish of late. Short hair has made its big comeback -and with a big boom! Bobs give you a textured bob feel and augment a lot of layers giving you an entirely versatile haircut which is pretty beautiful when curly or straight.
We are here to attest the beauty of the bob and how versatile it is. We have compiled the most beautiful gallery of haircuts for a short hair so sit squarely and get prepared to change your style. Here are 11 of the most exceptional bob hairstyles styled to give you ultimate inspiration.
Image by Rhys Frampton for Design SCENE Magazine
Read more after the jump:

@blakestylistmt
1. Straight Advanced Bob Hairstyle with Highlights
Graduated bob hairstyles are another kind of hairstyles for short hair which we can't get enough of. The bob is characterized by its graduated bob with extended braids in the front and shortened at the back. Choose a profound caramel blonde then throw some gorgeous grey blonde highlights over it to get some sun-kissed appearance.
2. Wedged Bob Curly Haircut with Ringlets
This is another bob to include in your bob collection-wedged bob. However, this differs from the above bob. However, go for a design with extended segments of hair at the face front and slightly short in the back. Accentuate it with two highlights of beautiful blonde all over the hair. Put some tight ringlets over the tresses and enhance the volume at the back by spraying the hair.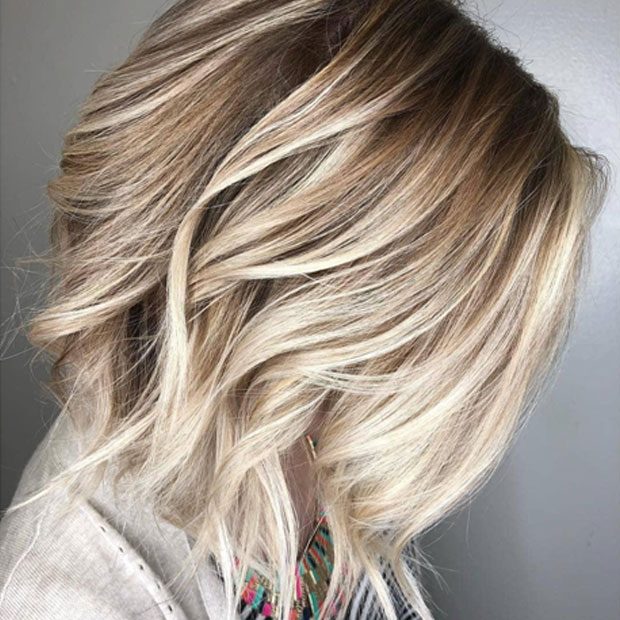 @jennifer_fringesalonco
3. Pink Bob with Uneven Layers
There are so many things we like about this beautiful hairstyle that most of us don't really know how to style it. Steal the show by cutting the tresses into an advanced bob hairstyle. Maintain the layers short at the back-head but long as you approach the front of your face. Conclude with many shorter layers to come up with an excellent curved silhouette and then finish it with a blunt fringe. Finally, choose your favourite colour of bubble-gum rosy for an alluring result.
@suetyrrellstylist
4. Messy Brown Bob with Golden Highlights
Highlights give you a beautiful sun-kissed outcome for your style that you just can't stop loving. Rock this style by going for the short bob. Side-part the hair and let free one extensive fringe portion. Apply a darker brown dye and highlight it with golden hue beginning from the upper part to the bottom. Through some texture on the entire hair for a more fantastic finish.

@erin.boha
5. Back-Swept and Curly Balayage Bob
Balayage are gorgeous hair conversion which complements duo colours together flawlessly. It looks gorgeously pretty on women with short hair as it also does on those with long hair-so let's embrace these bob hairstyles. Begin by cutting the manes into a beautiful bob which cascades to around the hear length. Go for the side part to create an extended fringe. Select the balayage blend to pale brown. Set the hair swept to the back then curl it to finish.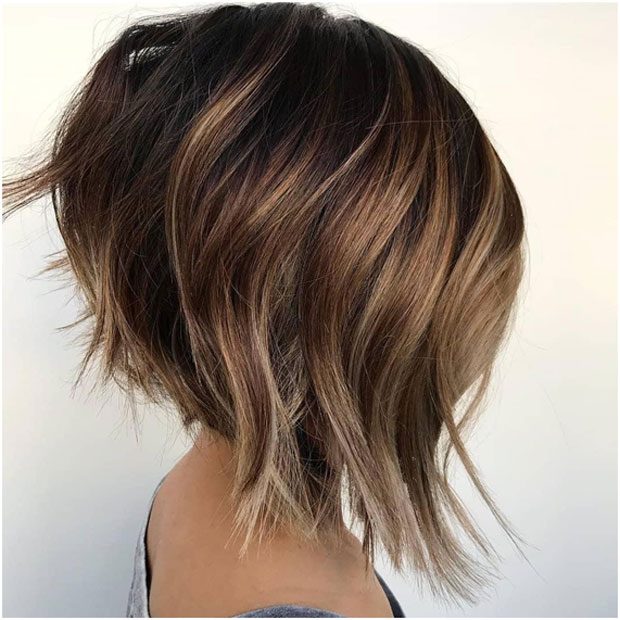 @styled_by_carolynn
6. Curly Red Jammed Bob
Jammed bobs are the love for every woman. They are full of style and sass. The layers are styled lengthier at the front and trimmed very short at the back. It is defined by the cropped and stacked layers that give the style a special curved style. Apply a vibrant colour of red, then create some curls all over for an exciting outcome.
7. Messy Balayage Blonde Bob
Balayage is perfect for blending the different number of colours seamlessly giving you a colour mix. Rock this style by cutting the hair into a bob hairstyle growing out to the jaw length. Include many chop layers entirely and curl the balayage blonde hair roughly. Using your fingers, dishevel the hair then run them through your curly hair to create a fabulous finish.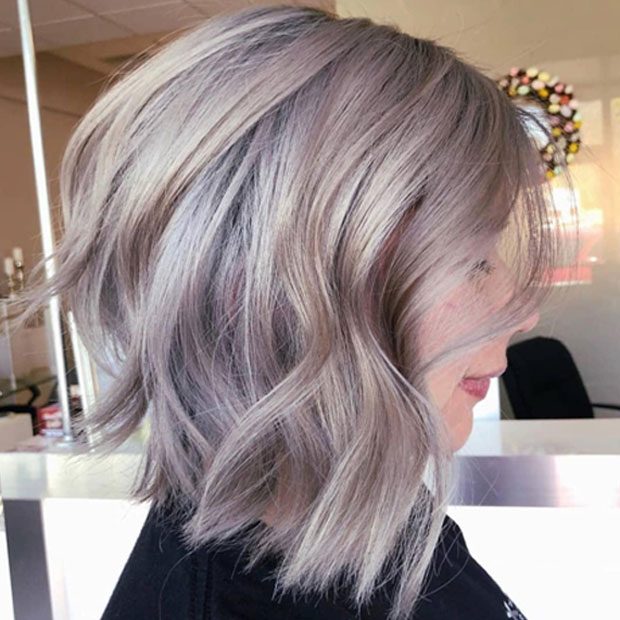 @karamiaaa
8. Silvery Bob with Extended Fringe
Sophisticated and trendy, we just can't have enough of this beautiful silver bob. This implausible bob hairstyle is a comparable bob which goes down to the jaw-length. Maintain short layers at the back of neck nape to come up with this beautiful shape. Include an extended cross fringe and maintain the tresses straight. Finish by adding soft tousle on the crown of your head.
@styled_by_carolynn
9. Lightly Curly Blonde and Brown Bob
One factor that defines bob hairstyles from the other haircuts and makes it famous is its versatility. This bob looks quite appealing when curly or straight. However, we must agree that the curly choice is always admirable to pull off for this style. Steal the show with this hairstyle by opting for an elegant set bob with many short layers at the back. Maintain the natural shade at the bottom and add highlights of blonde at the top. Throw some loose curls to enhance the texture.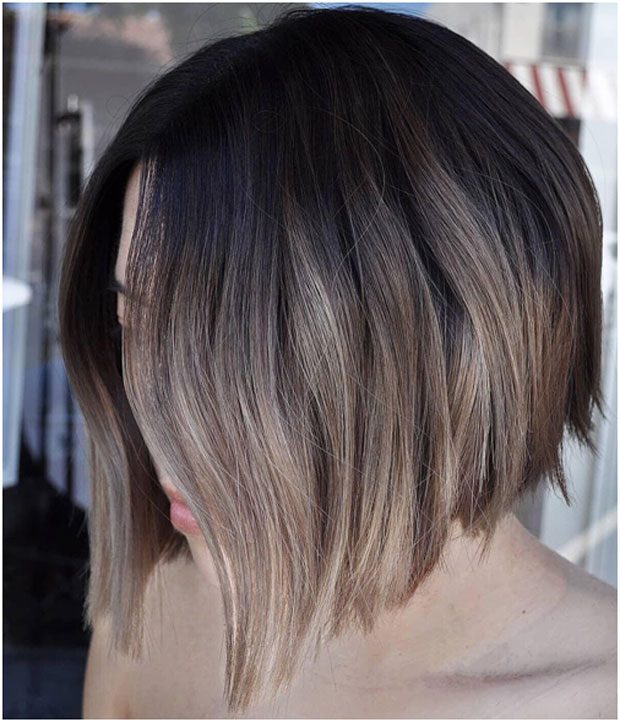 @anthonyvincenttt
10. Brunet and Blonde Bob with Wobbly Waves
Highlights can liven up your bob haircuts. This hairstyle is styled by cutting the tresses an inch or more below the jaw. The layer of the hair at the bottom is dyed darker brown colour. The uneven and chic top layers are lightened up by the blonde highlights. Include some loose curls on the upper layers to come up with a beautiful curly result.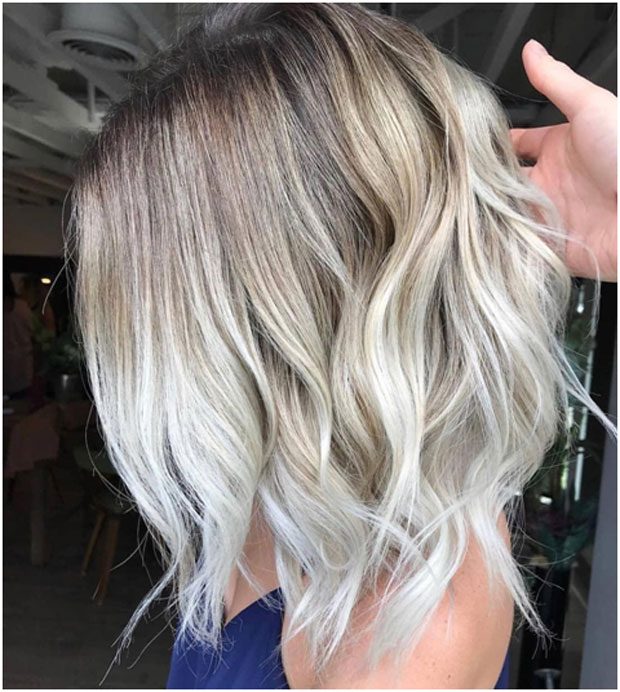 @ryan.weeden
11. Short Wavy Casual Bob
Flat and kinky curls are added to the fine locks to come up with a hairstyle with enhanced movement and volume. The style has a top side part with a flip-over matched with the voluminous waves. It is an ideal haircut for women with an angular face. Combing the hair to the back adds even more softness and volume to this gorgeous hairstyle. A product is required to hold the regular trims which aid to prevent the ends from splitting. This eye-appealing shade is another exciting feature of this wavy casual bob. The ash blonde hue augmented with violet base create an ultramodern look.