Top model JESSICA CLEMENTS teams up with photographer Kourosh Sotoodeh for JOYFUL – an exclusive DESIGN SCENE story in addition to her exclusive interview. Jessica talks to our editor Ana Markovic about healthy lifestyle, skincare routines and crazy hair stories.
Scroll down for our exclusive interview with top model and beauty maven JESSICA CLEMENTS:
How do you maintain a healthy lifestyle?
I have not always been the most healthy of people, but I found that over time I started taking the saying "health is wealth" quite literally. It now feels as if being healthy is the most luxurious way of living.
What's your favorite way to stay fit?
One of my absolute favorite workouts is boxing. I'm very competitive when it comes to any type of sport or game, and it gives me such a thrill when I can knock my sparring partner off balance.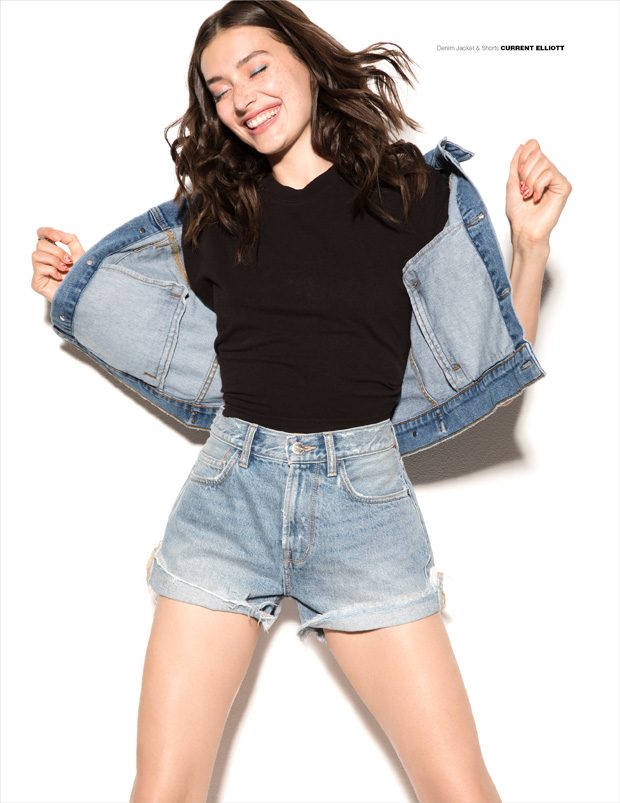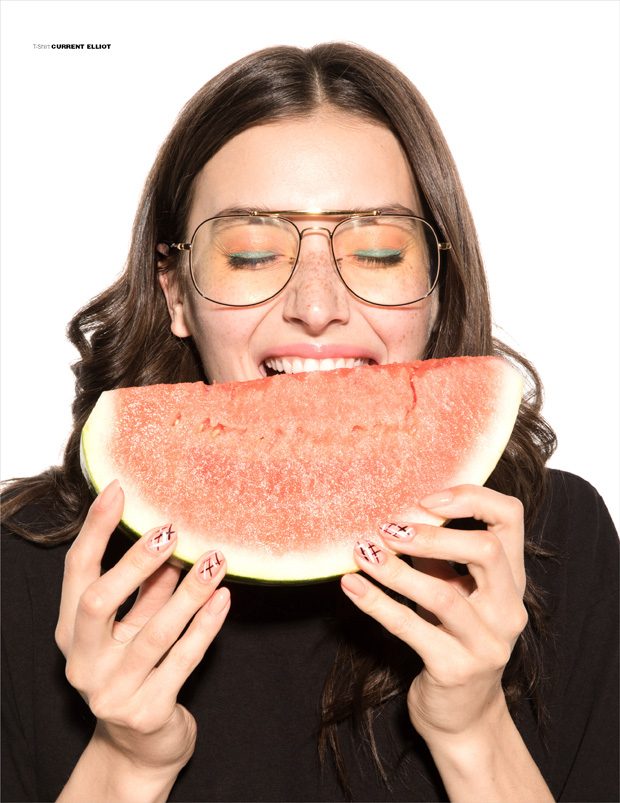 What is your skincare routine? And your tips for protecting and achieving great skin?
The list is almost too long to say! I am a huge skincare buff, and I'm always experimenting with new products but a few of my new discoveries are:
· Omorovicza 
Queen of Hungary Mist
Gold Night Drops
· Drunk Elephant
Beste™ No. 9 Jelly Cleanser
Virgin Marula Luxury Facial Oil
· Sunday Riley 
SUNDAY RILEY Luna Sleeping Night Oil  – This is one of my favorites from the brand
· Amore Pacific
MOISTURE BOUND Rejuvenating Creme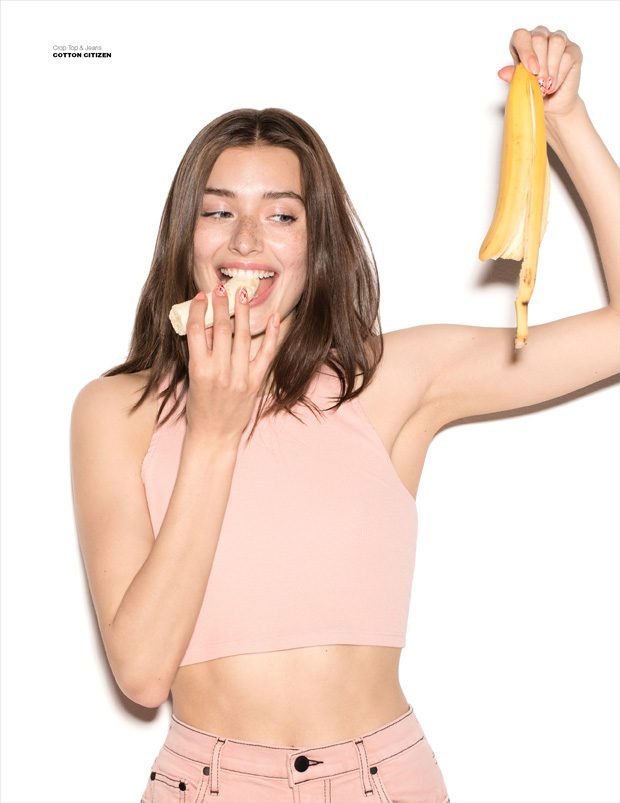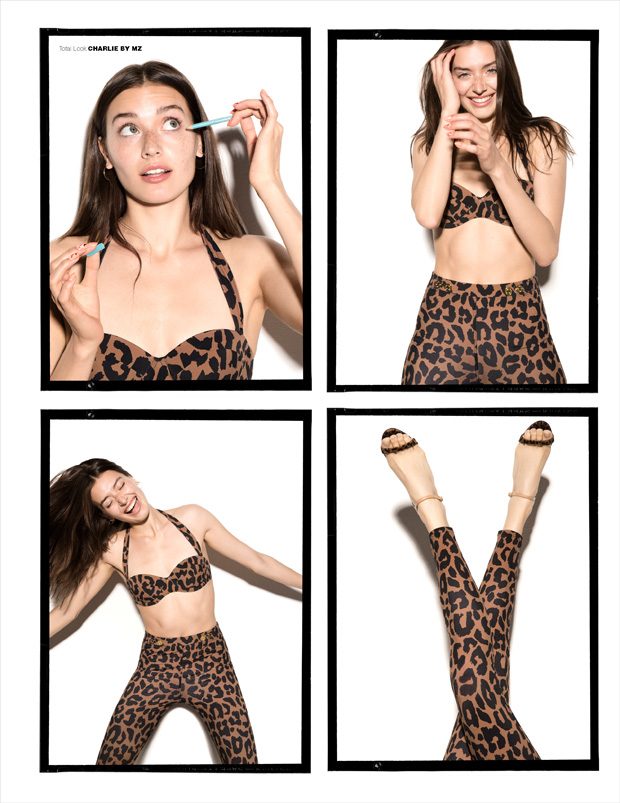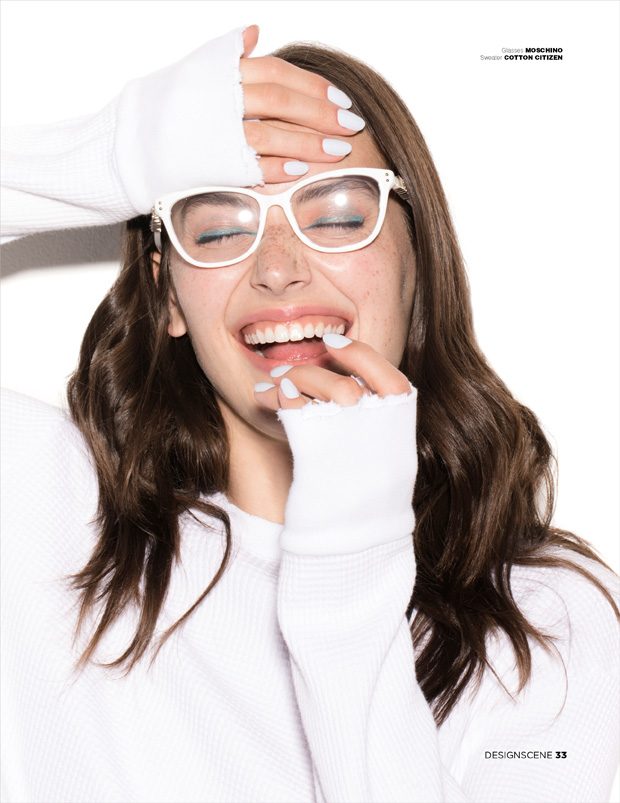 What hair products do you like? Go-to hairstyle?
I have been drenching my hair in Playa's Endless Summer Spray, it gives my slightly wavy hair an extra bit of volume and texture while leaving my hair soft. It's the perfect product for me because you'll almost always see me with my hair down in tousled waves or up in a wispy messy bun.
I have to ask, do you have a crazy hair story?
My craziest hair story was actually on a photoshoot after our lunch break. I was getting a touch up before going back to set, and the makeup artist needed to re-curl a few pieces of my hair. The first piece of hair she picked up, I swear to you, fell off my head as soon as she touched the iron to it. It wasn't until the smell of burnt hair filled the air seconds later that I realized what had happened.
When did you start wearing makeup? What was your first makeup product, and would you still use it today?
I believe I was around thirteen when my Mom finally gave into my perpetual begging to allow me to wear makeup. When I first discovered the magic of Sephora, I had put probably half the site on my Christmas list that year. I remember on Christmas morning, ripping into one of my presents and screaming at the top of my lungs because I had gotten not one, but two lip stains from Urban Decay. They're unfortunately now discontinued, but I still have so many fond memories of learning how hard it is to use lip stain.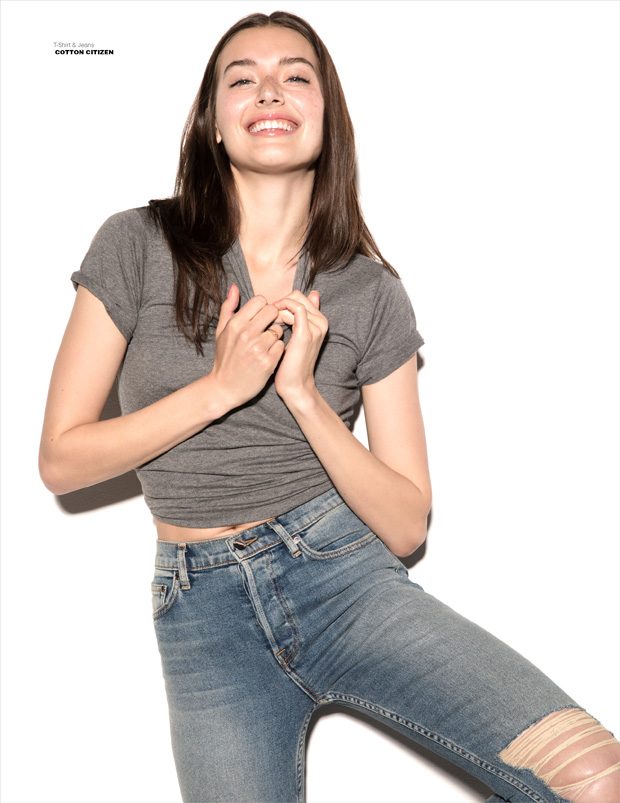 What do you think will be next big makeup trend?
I personally have been loving glossy lips, and hope that trend picks up a little more traction. The gloss is such an easy way to look like you put a lot of effort into your makeup, and I love to use a versatile lip gloss, like the Chanel Rouge Coco Gloss, to add shine onto any shadow for a totally customizable look.
What are your personal favorite beauty products at the moment?
I've been currently loving:
1. Chanel's Jasmine Oil
2. Drunk Elephants Marula Facial Oil
3. The Nudstix Lip & Cheek Pencil in Pulse
4. Charlotte Tilbury's Wonder Glow
5. Milk Makeup Kush Brow
Who are your beauty icons?
I'd have to say Audrey Hepburn. Not only was she such a classic beauty, she is also was legendary humanitarian. The combination of being a classic & timeless beauty while also being a legendary humanitarian makes her iconic in my book.
What are your go-to beauty and fashion essentials?
I don't think you can ever go wrong with a fresh face of natural makeup, paried with a nice pair of jeans and a simple t-shirt. I love using Guerlain's Midnight Secret and Omorovicza's Queen of Hungary Mist to keep my skin vibrant and hydrated anywhere at any time.
Your job requires frequent travels, what are your beauty travel essentials?
When I travel on long flights I always travel with eye patches. Lately I've been loving Guerlain's Super Aqua-Eye Anti Puffiness Eye Patch, BeautyBio Science Eye Patches are a great, and something I just discovered through is Lindsay Ellingson's brand Wander Beauty, they make the Wander Beauty Baggage Claim Gold Eye Masks you should see the looks I get when I'm sitting at my seat reading a book on long flights!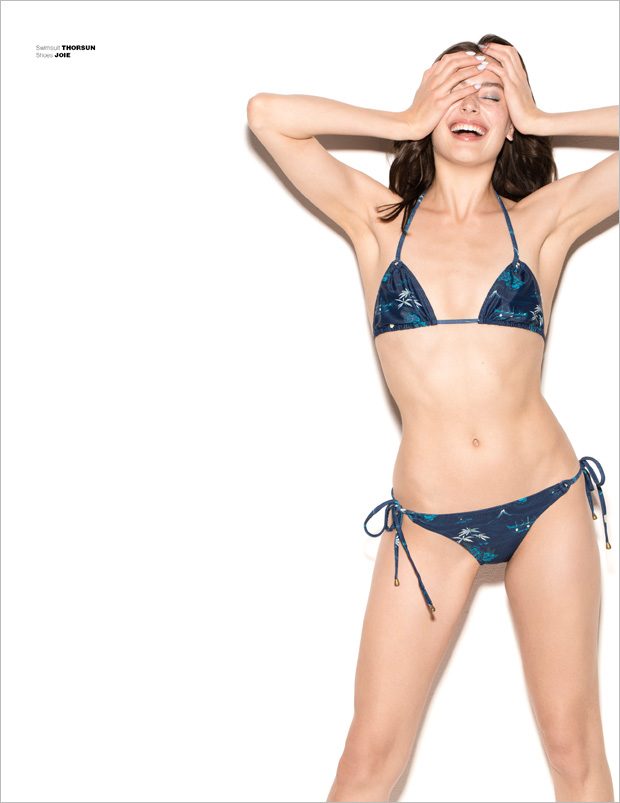 What's the most luxurious beauty product you own?
This is a tough one to decide! I'd say the most expensive products I have are from Guerlain's Orchidee Imperiale line. The Imperiale Black "Treatment" is something that was a absolute treat to test out. Another product line that I have that is right up there in terms of luxury is MDNA by Madonna. I was fortunate enough to get the full facial treatment from Madonna's own facialist and it was such a treat.
What is the best makeup advice you ever got?
I've been so fortunate to work with amazing artists on different sets. When I was shooting on set a few years ago my makeup artist told me you use makeup to accentuate your favorite part of your face. Makeup should not be a tool to change the part of your face that you consider your favorite feature. For me it's my eyes, so I like to keep my makeup minimal focusing on a highlighter and mascara to bring out the size and shape of my eyes.
If you had five minutes to get ready what would you use?
I can actually do almost a full face of makeup in five minutes, that's actually a great video idea for my channel, but if I was limited I would grab my Milk Makeup Kush Brow, Glossier Eye Slick Mascara, and Chanel Palette Essentielle which is my favorite on-the-go product because it includes a concealer, highlighter, and a lip/cheek color.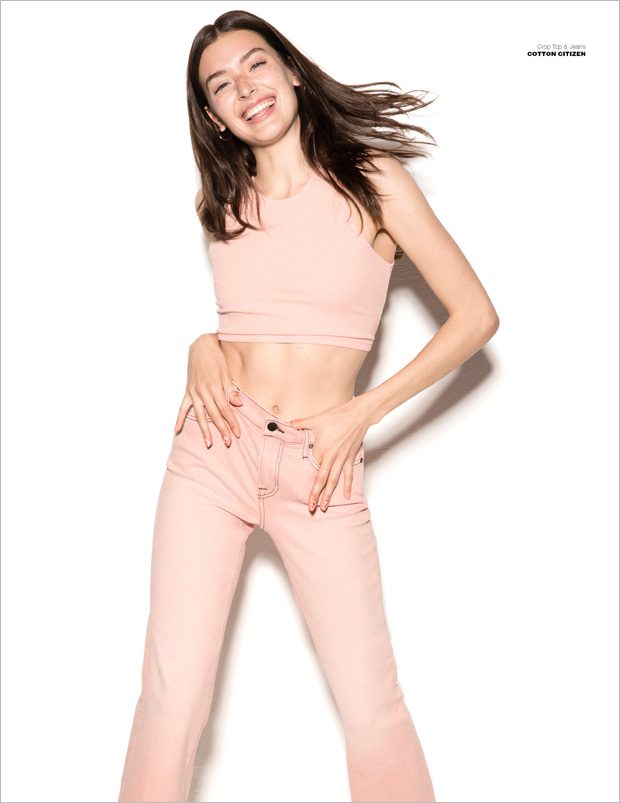 The hardest youtube tutorial you ever done? And the funniest mishap you had making tutorials?
Honestly the hardest videos to make are "What I Eat in a Day" videos. I recently put a new video on my channel and it took me almost five hours to film! I love being able to share my recipes in a way where someone else would be able to cook them at home. It takes time to get every little shot, explain the ingredients, and then actually prepare the food. The hardest thing for me is not eating what I have made before it's finished. During videos I find myself spilling things all the time, but this one time in the middle of a video I spilled HOT HOT coffee on myself all while I was still rolling.
A healthy habit everyone should have?
Walking… I cannot rave enough about the benefits of walking and staying active. It's such an easy way to add a little bit of extra cardio into your life for a healthy heart! I will sometimes leave a half hour early just to skip the subway or even have the cab drop me off some distance away from my actual destination so I can get in those extra steps. Walking and turning off technology is something I do at least once a day, it helps clear my mind and helps me find my center.
What makes you feel beautiful?
In my opinion, self love leaves the most beautiful veil of confidence over your entire being. For me it is in the moments I'm remembering to care for and love myself the same way I care about others that I feel the most beautiful.
Keep up with Jessica on YouTube for her incredibly helpful videos, and for a quick peek into her life on the daily check out her Instagram @jessmclements
Photography and Production Kourosh Sotoodeh at Factory Downtown
Model Jessica Clements at New York Model Management
Style Gregory Wein at Factory Downtown
Art Direction Masha Osorio
Makeup Artist David Maderich
Hair Style Kazunori Ueda
Nail Technician Michelle Matthews
Post Production Teodora Dimitrova
Studio Go Studios, New York