Men's jewelry, most of the times, jewelry is considered something feminine. While back in the day, men's jewelry was considered a symbol of opulence even for men, nowadays most males tend to avoid it. However, if worn correctly, male jewelry can make you appear more sophisticated or manly (depending on what you want).
If you are ready to add something new to your looks, we have a couple of tips about wearing jewelry. This article should offer you the basic tips that you need if you are willing to accessorize yourself.
Read more after the jump: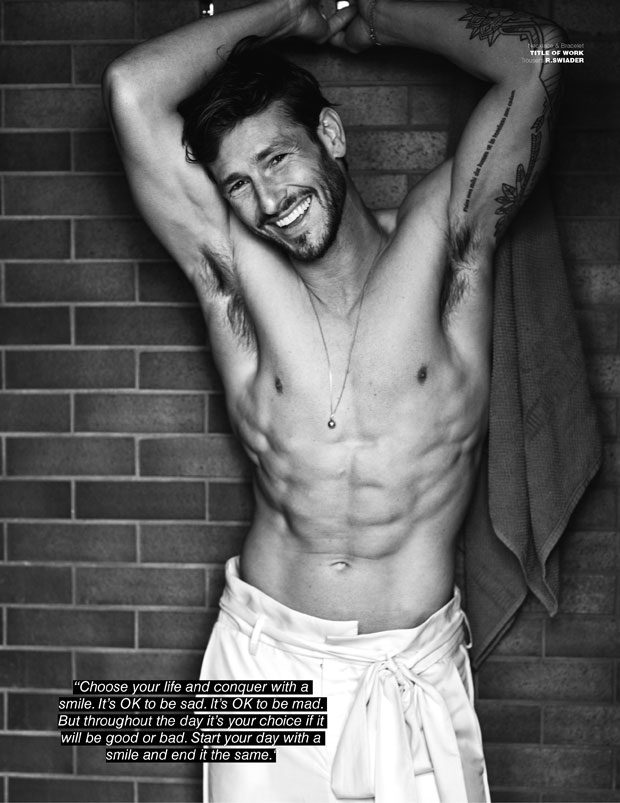 Don't Exaggerate With Men's Jewelry
Men's jewelry is tricky, easily you might be tempted to go overboard, but you should start with simple things. For example, buy a watch and wear it for a couple of days, see how you feel. You can continue by purchasing cufflinks or even tie accessories.
If you are comfortable enough wearing these, you can take it one step further. Buying a necklace or a ring could be the next thing for you. It is important to find out which accessories make you feel comfortable.
Think About Your Wardrobe
Jewelry is tightly connected with clothes. In fact, there might be some restrictions regarding jewelry if you have to respect a dress code. For example, if you work in a company you might not be able to come in wearing an earring.
When you buy jewelry you should also think about your style. If you are a manly biker you might want a silver skull ring, but the same accessory won't match your style if you are, let's say, a middle school teacher. Rock inspired jewelry pieces are a great touch to an elegant wardrobe.
Purchase Quality Products
If you are going to invest in men's jewelry, do it right? You don't want to spend money on something that won't last. Make sure your jewelry is made out of high quality materials, such as gold, silver or titanium.
You should also choose men's jewelry stores that have a good reputation. Online shopping is also okay, as long as you buy from a trustable website. Remember to look for reviews from other customers.
You should also look for the hallmark on your jewelry. The hallmark is a mark that is stamped on any precious metals to certify their purity. You should find this stamp located inside of the band when it comes to rings.
Meaning of Men's Jewelry
You should wear jewelry that means something for you. Remember that your jewelry will have a significance for the people around you. Wedding rings are a good example of meaningful jewelry and having a custom silver ring can add a personal touch to your style. There are also other things such as military service pins or class rings which mean something.
You should avoid being ostentatious, unless this really matches your style. Don't try to impress others by wearing things that do not suit you.
All Images starring: Parker Gregory by Taylor Miller for MMSCENE