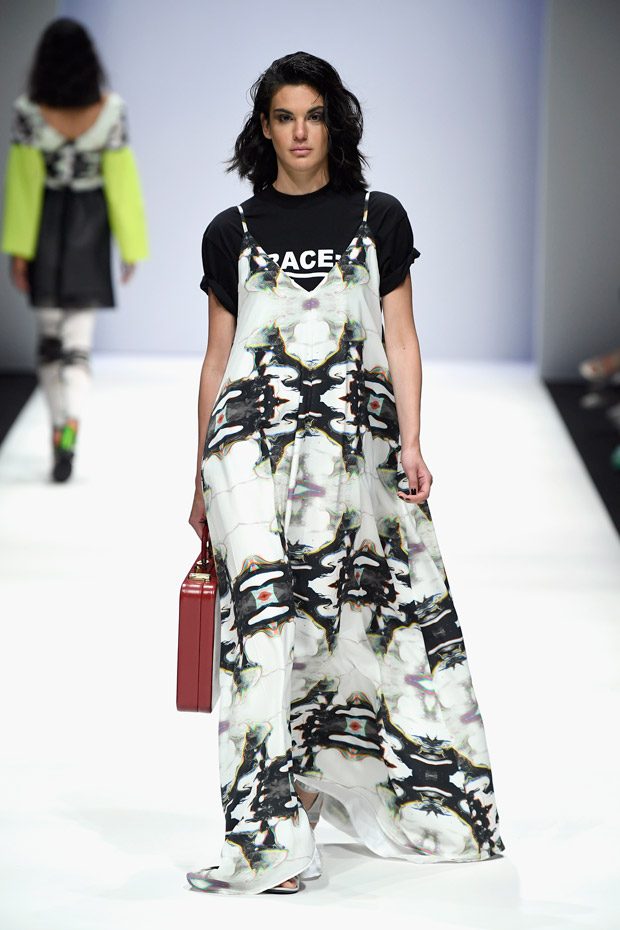 Austrian designer Rebekka Ruetz presented her Spring Summer 2019 collection on the 4th of July 2018 during Mercedes- Benz Fashion Week Berlin. The designer, who is known for her unique creations that stay in mind, decided to choose a very emotional theme behind her 34 creations: for the new season she focused on telling a love story. Thus, this collection can be understood as an ode to celebrate connections and is searching for positiv incidents that magnify our mood, pushing the endorphins to another level. Blithe, unconventional, joyful. You may even call this collection a pure jollification and a celebration of life in all its facets. It encourages you to lead the life you love, and, additionally, to wear the clothes you love. Why making it complicated when things can actually be so simple?
Continue below to read full review of Rebekka Ruetz' Spring Summer 2019 Collection by our Berlin Contributor SUSSAN ZECK: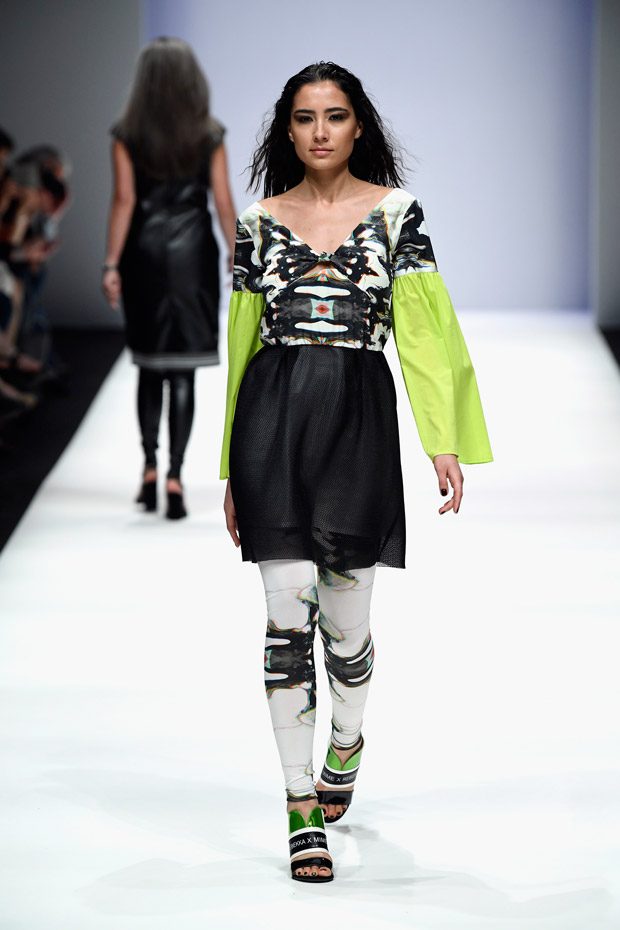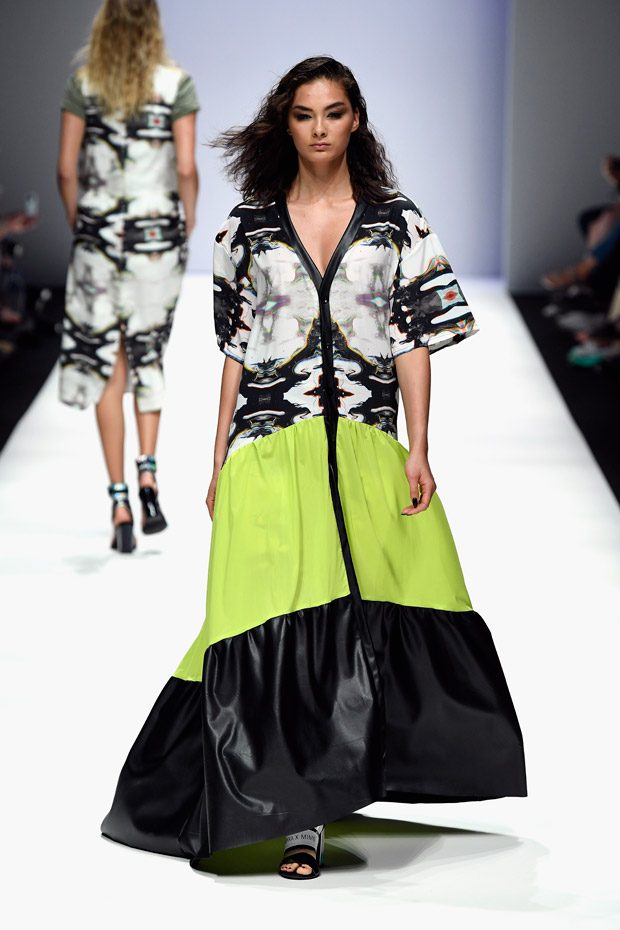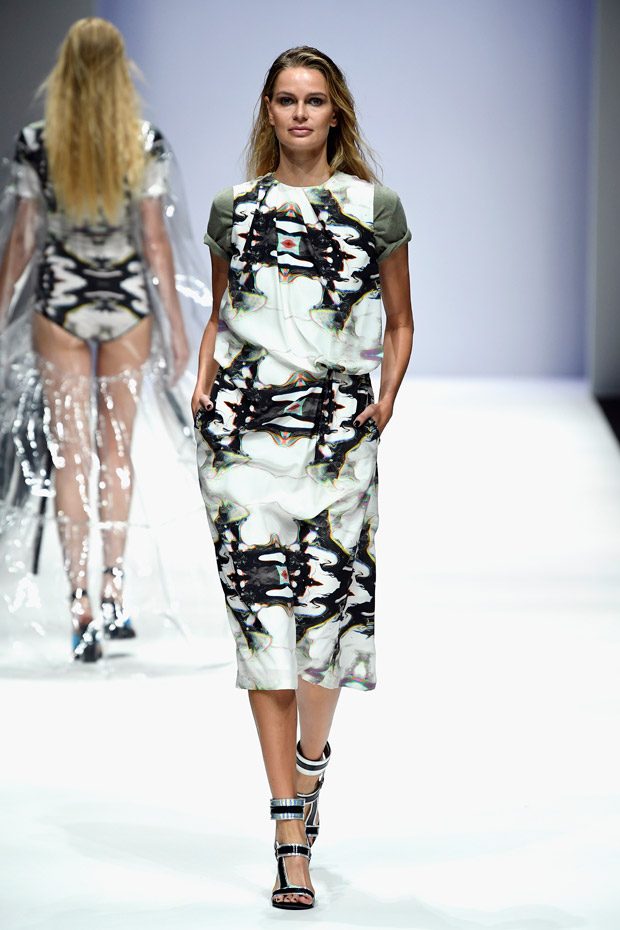 What first of all caught our attention and literally let our hearts beat some seconds faster were multi- coloured pieces with TV test pattern. That pattern was used in various variations, for instance it appeared on a compelling coat and on an A-line skirt. Simply striking! The vivid play with high octane colour, freeform patterly marks or bold graphic imagery makes us feel excited, curious and joyful like a child. It is exactly this mix of flamboyance and street sports that makes this creations stay in mind.
The bright, strong colour choice underlines the strong character of this collection: it contains of eye- popping lemon yellow, pumpkin, charming candy, sachet pink and hot pink. Those rather flashy nuances team up with sophisticated emerald green and midnight black. What a compelling colour cocktail!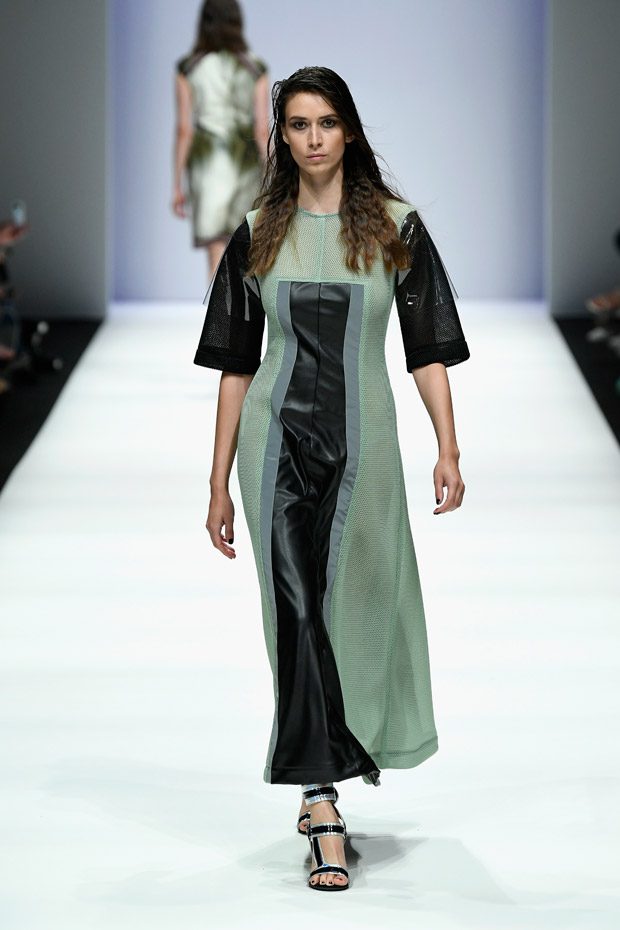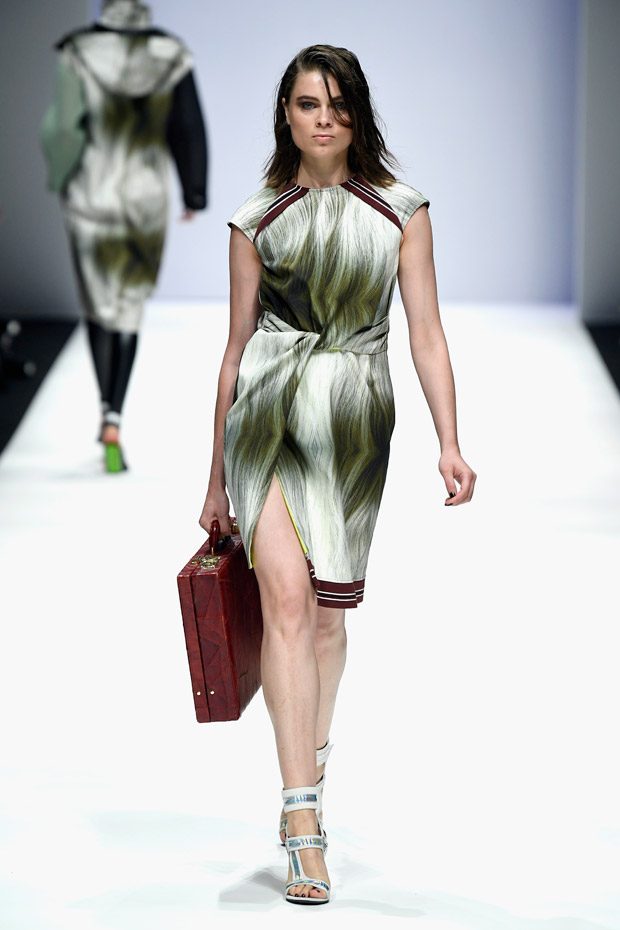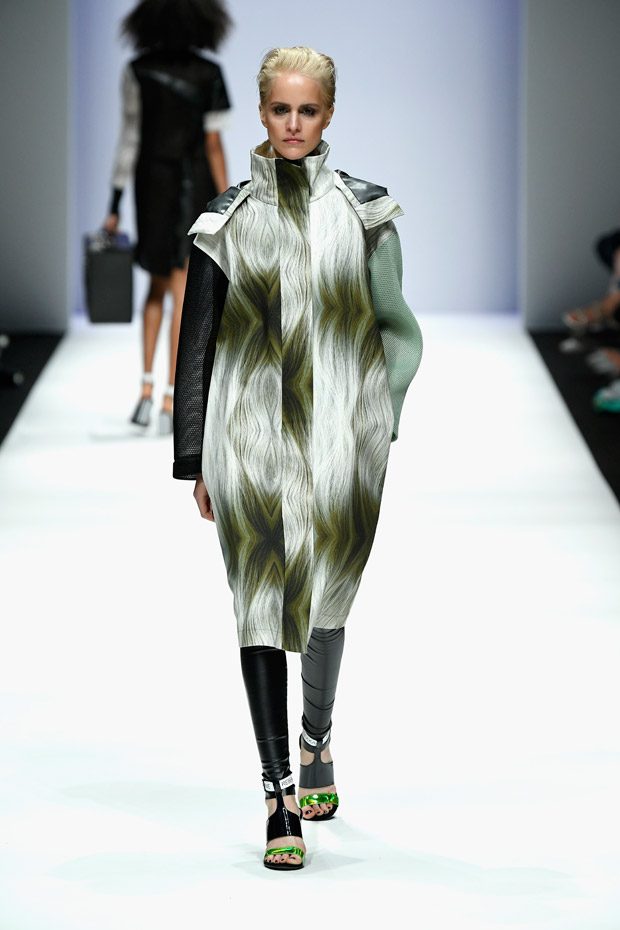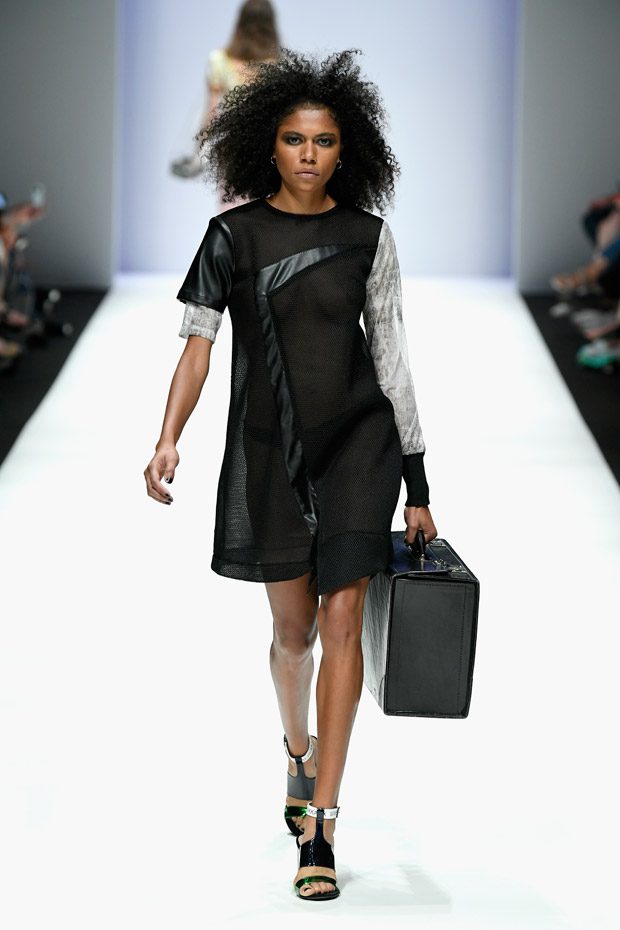 Pattern- wise, the range of inspirations seems endless: we noticed flower, TV test pattern, glitch and hair print. Rebekka Ruétz once more harmoniously creates different remarkable materials, such as cotton, super fine synthesis, fake leather, mesh and silk. Everything you can imagine becomes real!
Shape- wise, whatever makes you feel fine, is possible. That reaches from long, floating silhouettes to figure- accentuating shorts. There is no limit- the only limit is your mind.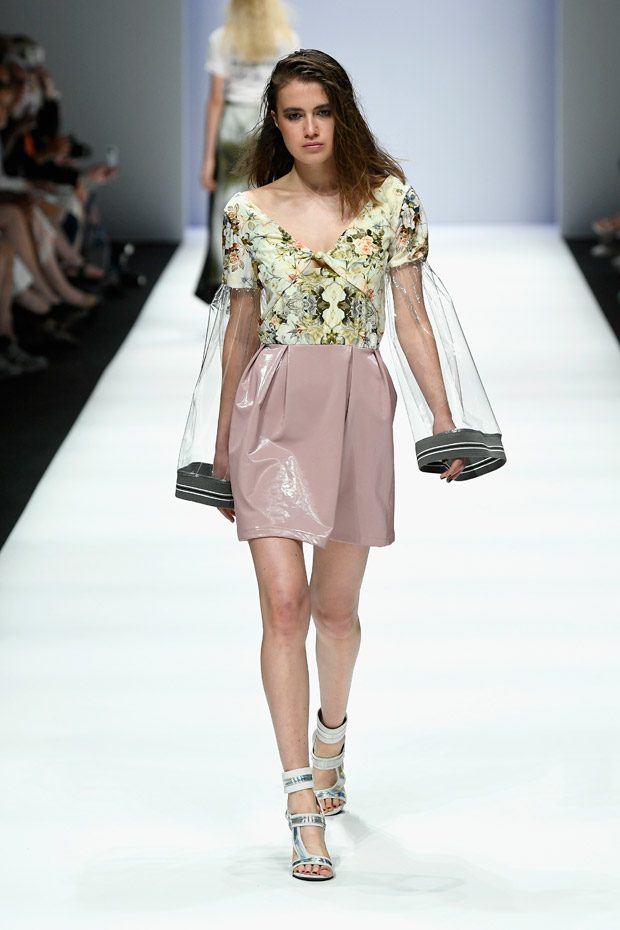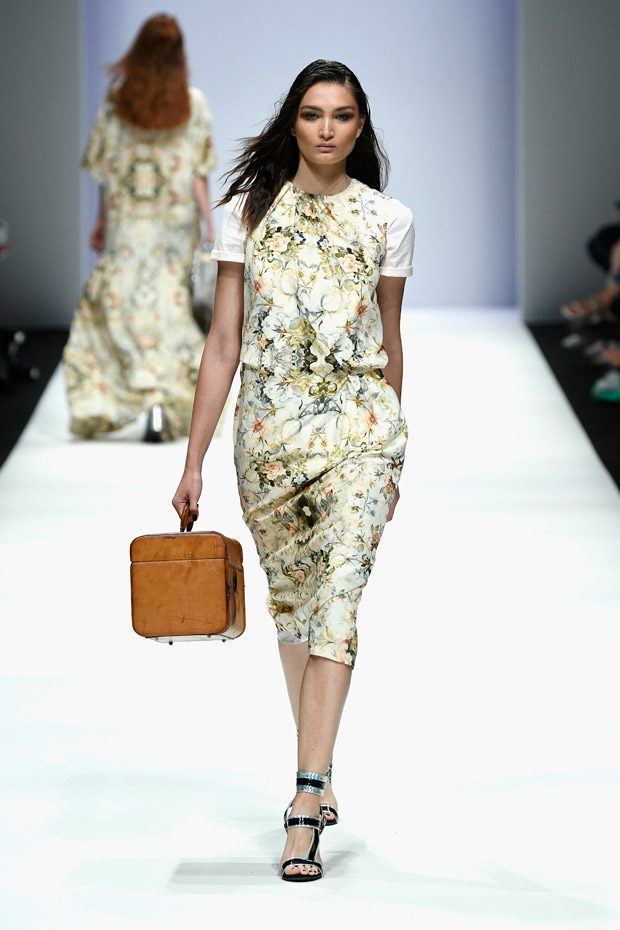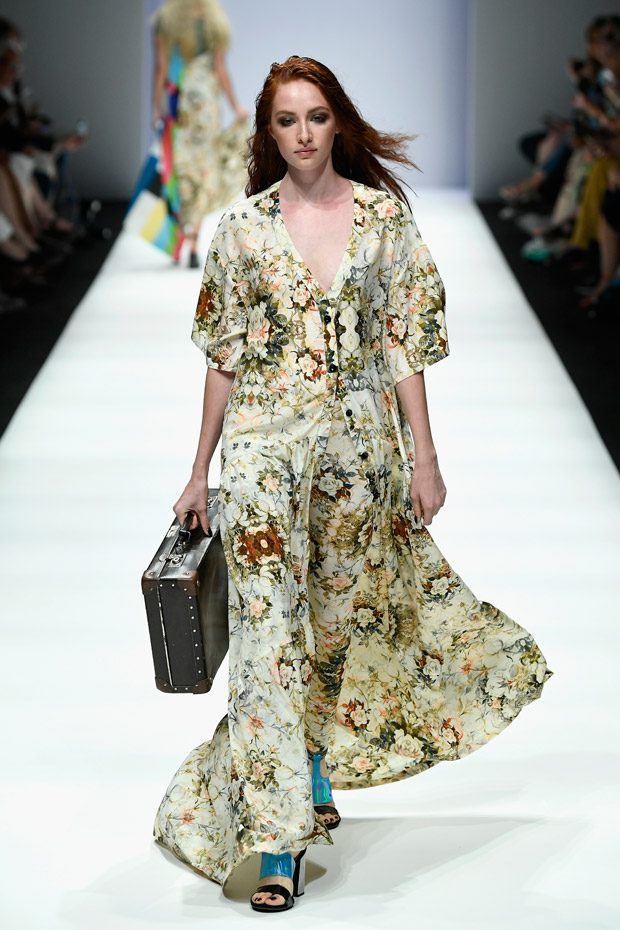 In addition to those strong looks, shoe label "Mime et Moi" is rounding off the lavish looks. The designs are kept modern and rather edgy, underlining the mood of this collection. They appear in sundry heights, forms and colours. That wide variety of looks is both fascinating yet inspiring, with just the right amount of each.
The hair of the models is worn open in a sassy, effortless, cool way. Emphasized, dark eyes underline the edgy character of those looks. Cool, unconventional, powerful.
Rebekka Ruétz' Spring/ Summer 2019 collection convinced us due to its unique character plus its strong message behind. We will certainly keep an eye on Rebekka Ruétz and all her upcoming collections.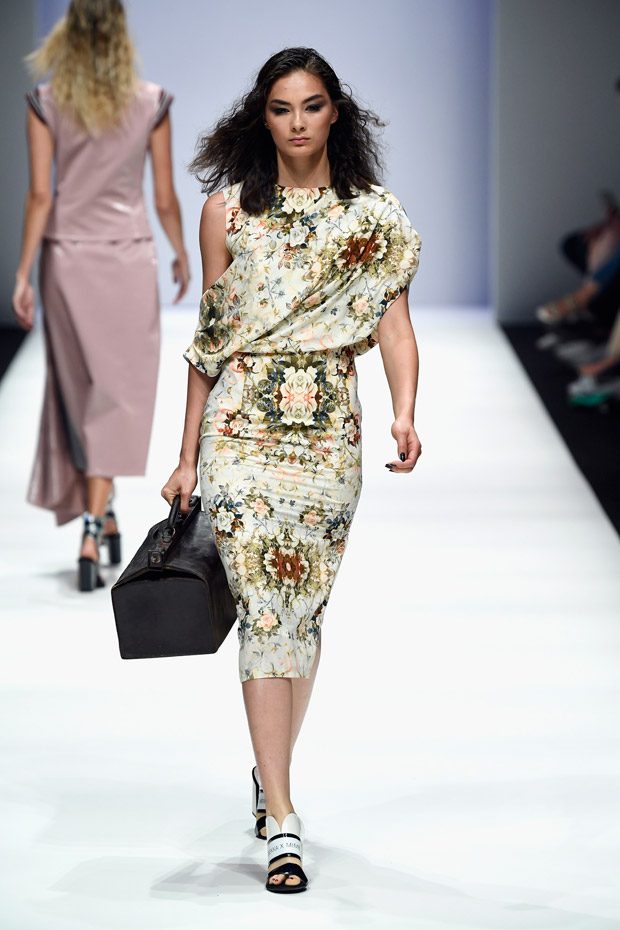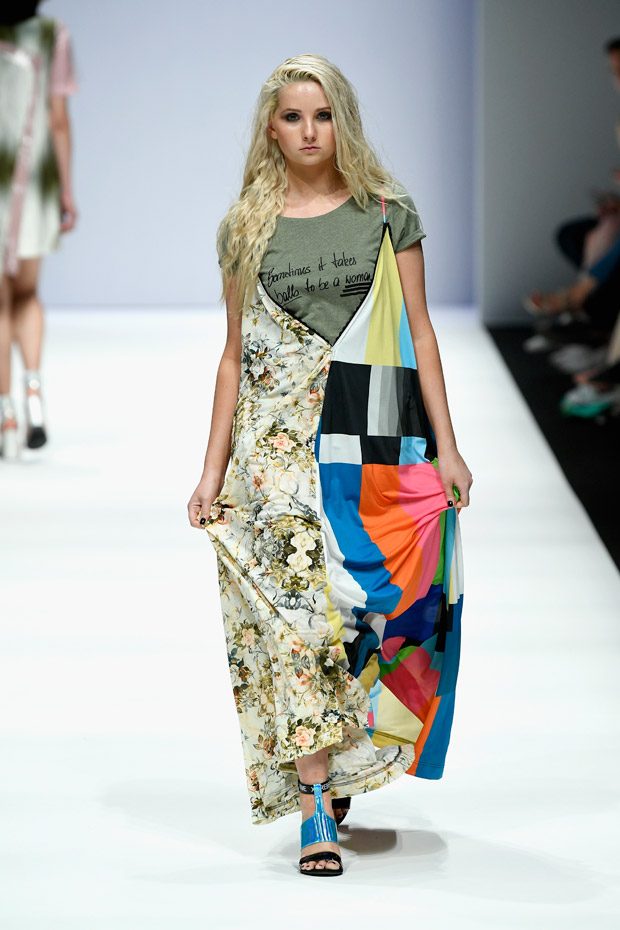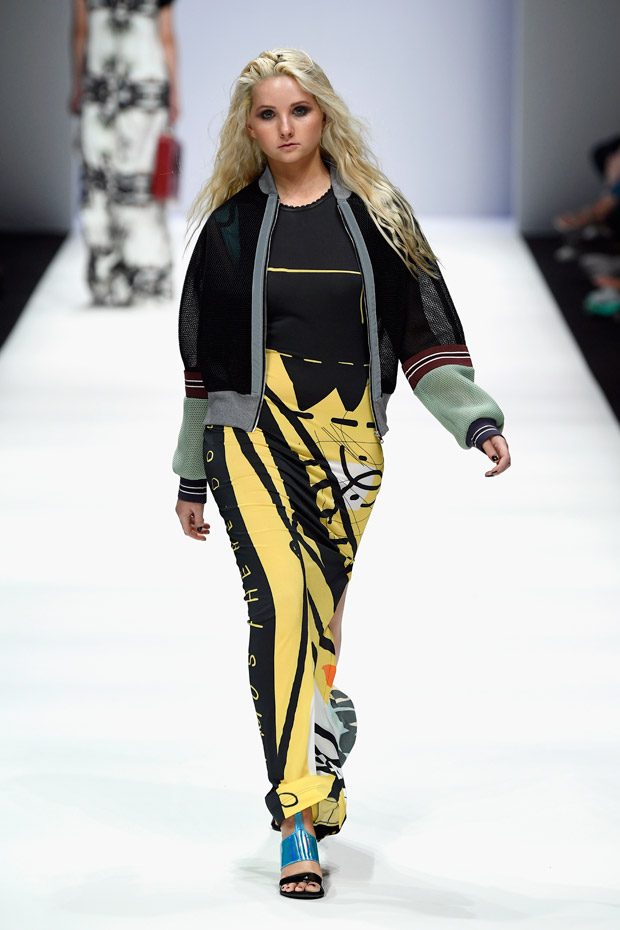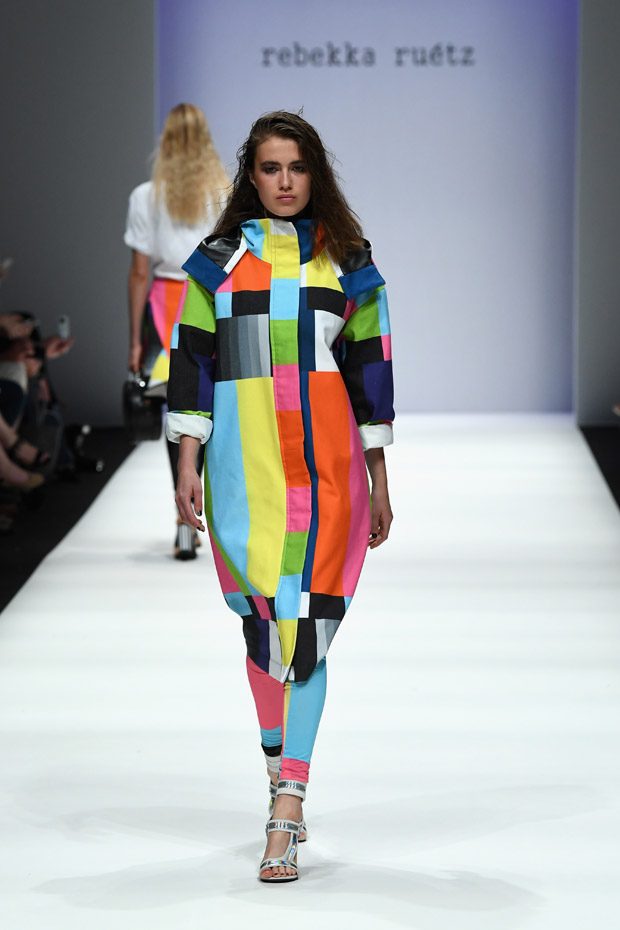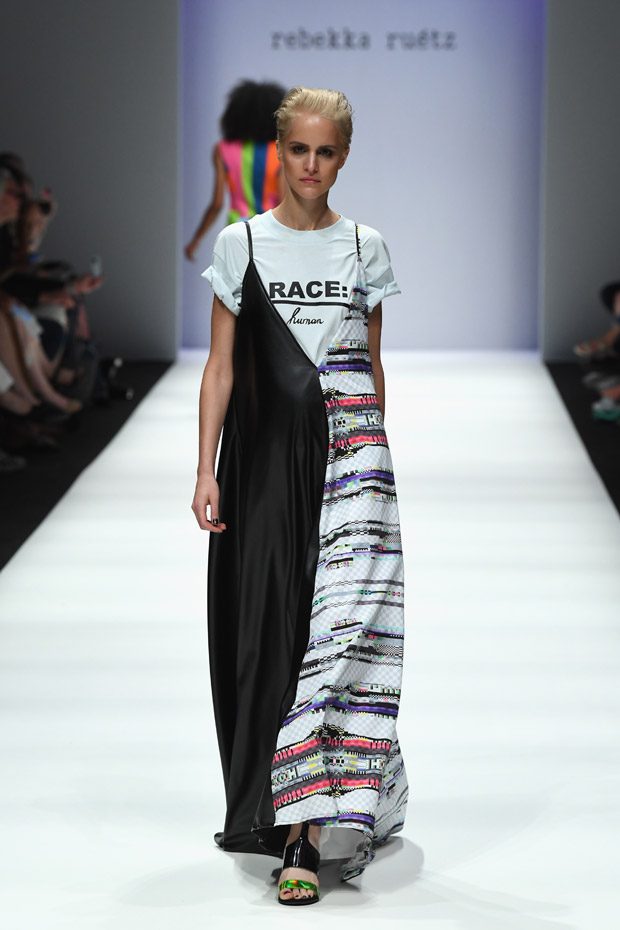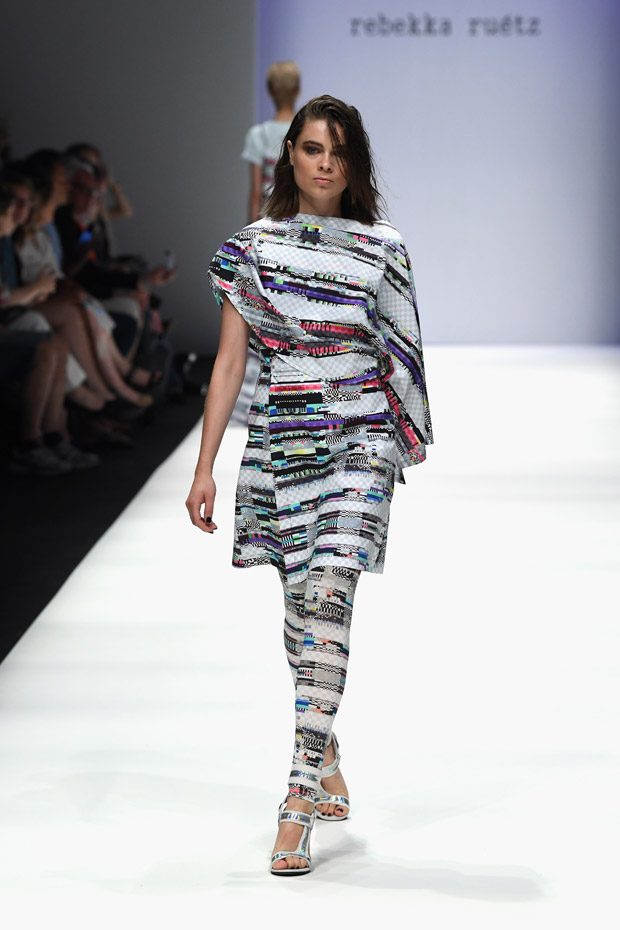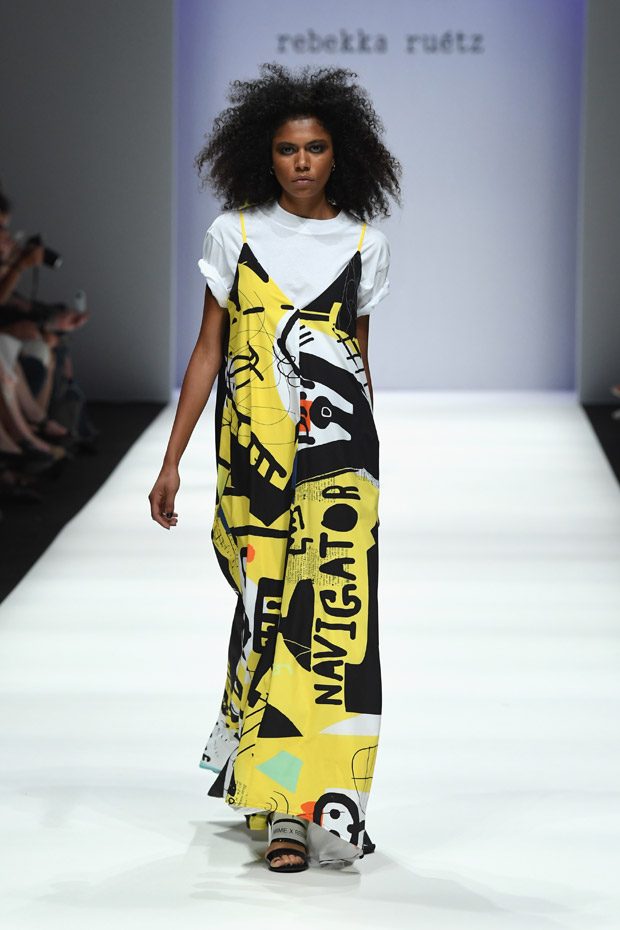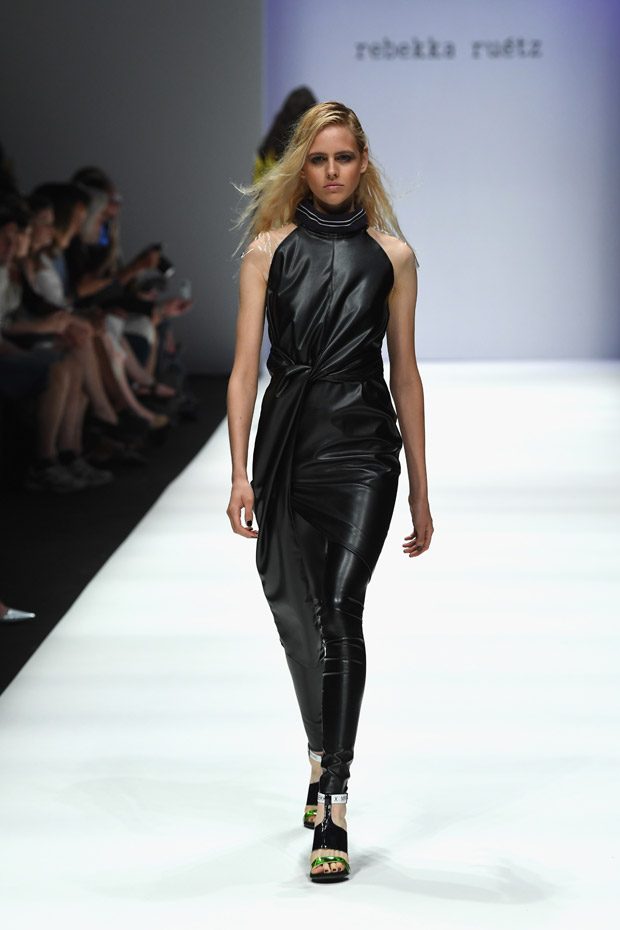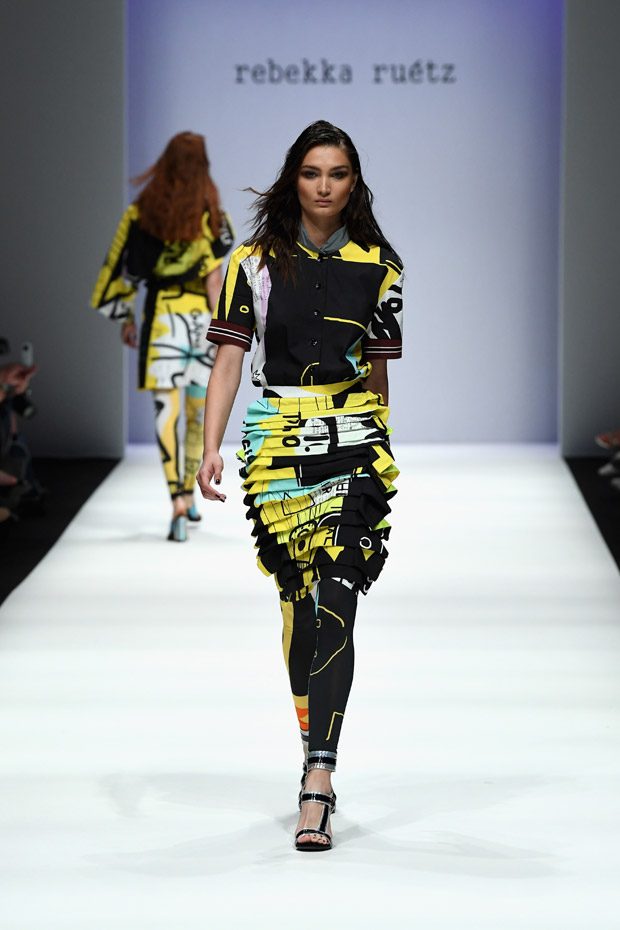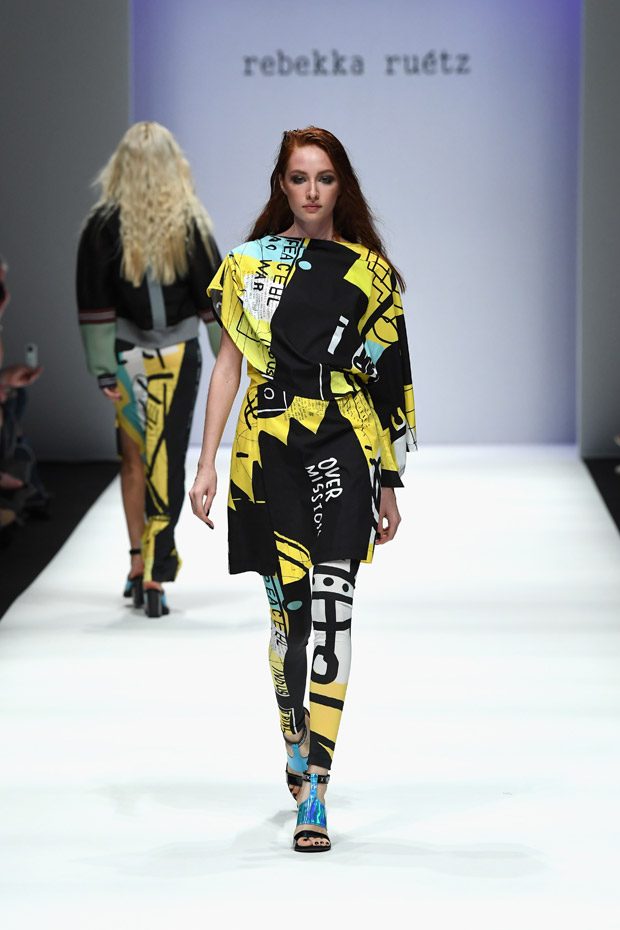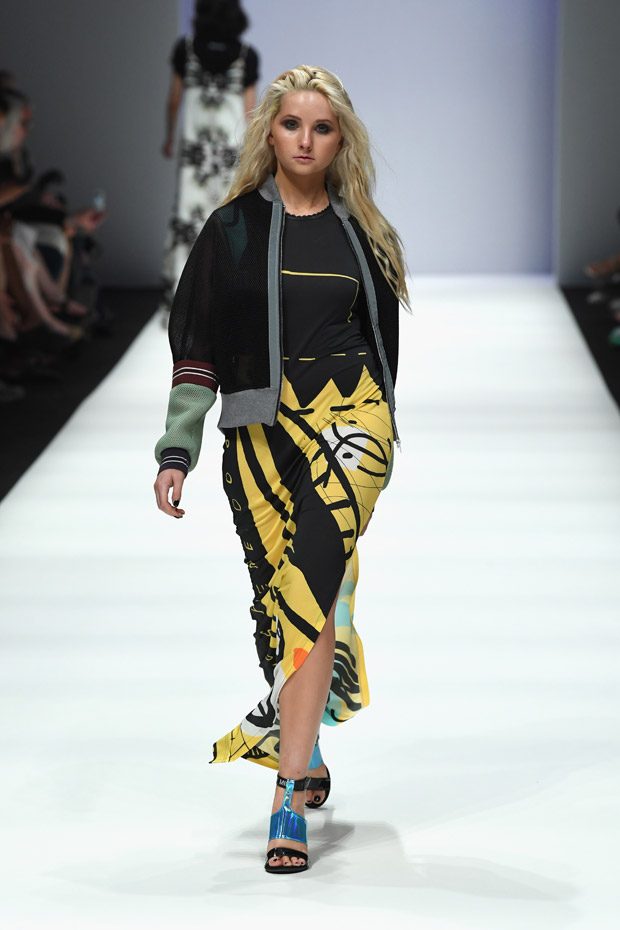 Picture Credit: Getty Images, Rebekka Ruetz – www.rebekkaruetz.com
Review by Sussan Zeck for D'SCENE Magazine