Fashion photographer Yugo Takahashi captured Clouds Before The Sun exclusive story featuring the striking Andrea at Ciotti Models for DESIGN SCENE STYLE. In charge of hair styling and makeup was beauty artist Windy Chiu.
For the story stylist Michelle Davis selected pieces from DKNY, Steve Madden, Kikkerland, Uggs, Asos, Tomas Maier, Bebe, Marques Almeida, Nike, Sketchers, Columbia, Beaufille Mo & Co, Sirens, Ralph Lauren, Leith, Wreak Havoc, Phillip Lim, Christopher Kane, Alexander Wang, BDG, Calvin Klein, Helmut Lang, Babaton, and Victor Alfaro. Discover more of the session below:
Earrings: Asos
Jacket: Tomas Maier
Tube Top: Bebe
Skirt: Marques Almeida
Socks: Nike
Shoes: Sketchers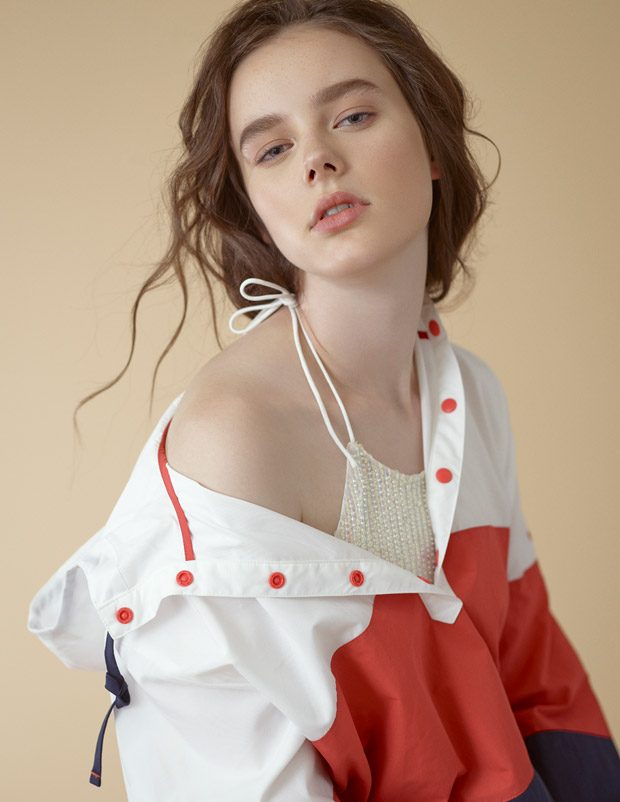 Halter: Vintage
Jacket: Columbia
Earring: Asos
Dress: Beaufille
Tops: Mo & Co. & Sirens
Belts: Ralph Lauren
Earring: Leith
Vest: Wreak Havoc
Jacket: Phillip Lim
Skirt: Christopher Kane
Tie: DKNY
Jacket: Alexander Wang
Shorts: BDG
Socks: Nike
Leggings & Heels: Calvin Klein
Hat: Vintage Deadstock
Tops: Helmut Lang, Babaton
Pants: Victor Alfaro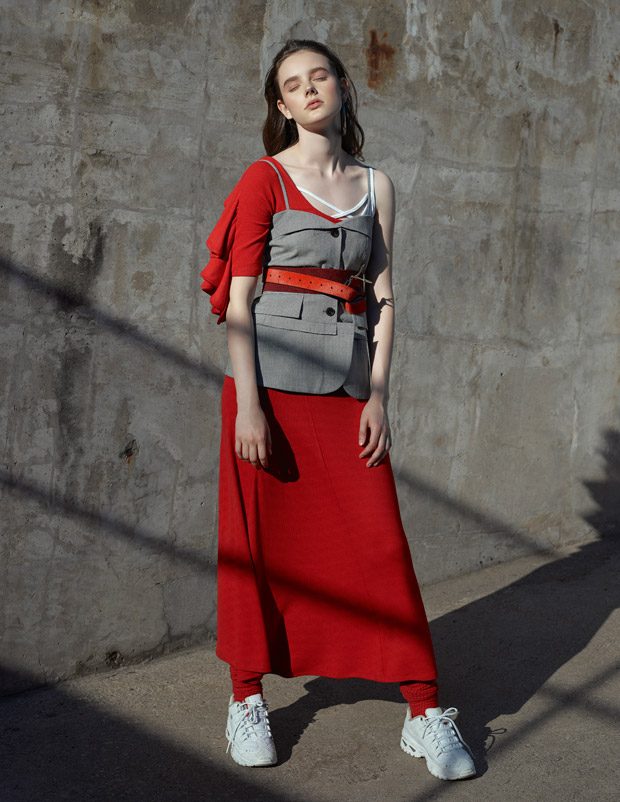 Earring: Asos
Dress: Beaufille
Tops: Mo & Co. & Sirens
Belts: Ralph Lauren
Socks: Stylist's Own
Shoes: Sketchers
Sweater: Vintage
Bags: DKNY, Steve Madden
Poncho: Kikkerland
Shoes: Uggs
Photographer: Yugo Takahashi – www.yugotakahashi.com
Stylist: Michelle Davis
Hair & Makeup Artist: Windy Chiu
Model: Andrea at Ciotti Models
We love hearing from you, connect with us on Twitter, Instagram and Facebook.