Everybody has their own unique style, which shows through what they wear. You will see this as you walk down every street, where some people go from embracing more bohemian looks, to choosing edgier styles. In any case, this makes it tricky to pinpoint items that everybody should have in their closet. However, whenever you hear people talk about the clothes they own, you will always hear them coming back to some key items that enter their closet and never leave.
Whether it's because they're practical, cozy, or because they help you look effortlessly chic, don't forget to include these essential items selected by DESIGN SCENE:
A trusted pair of jeans
In the modern day, it can be hard to find a pair of jeans that fits like a glove and is comfy or last for very long. This is because the knees and waistlines can turn loose if you choose a pair with high elastane and low cotton in the fabric. Ideally, you should be looking to spend a little more on classic cuts, and invest in premium jean brands or a classic like Levi's. This may seem like a large cost in the short-term, but it will save you money from having to buy a new pair every few months. Also, it means you don't have to worry about going through the same struggle all the time of finding a cut that fits you well and flatters you even more.
High-quality lingerie: Good fitting bras
One of the most important pieces of any wardrobe is lingerie. It may be under your clothes, but it can make all the difference in how comfortable and confident you feel. Bras are one of the most important pieces, however, most women do not know their correct bra size. As such, they're wearing bras that are uncomfortable or lacking the proper support. Although it can be daunting, it's wise to have your bra properly fitted, and then invest in a few good fitting styles by renowned bra and underwear brand.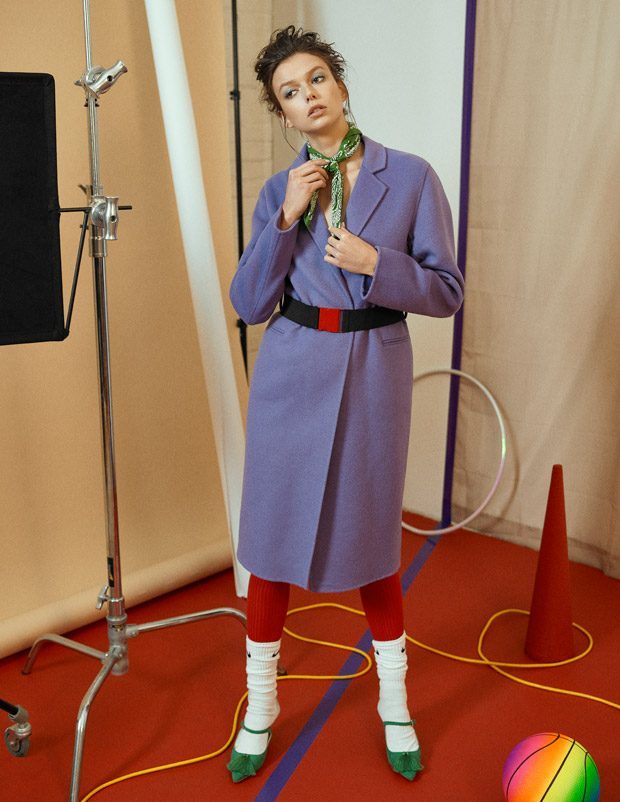 Coats for every season
You might think you need one coat to get you through the year. However, there is a huge difference between what you might wear on chilly spring nights as opposed to the windy, snowy evenings of winter. To save money on buying your coats, the trick is to buy your summer jackets in the winter sales, and winter jackets in summer. If you choose a timeless style, it means that you can pick them up from your hallway hook every year, without stressing about needing to buy a new one.
A vintage sweater
There are some items everyone has in their wardrobe that are there to make them feel better on bad days. Combining this and style are vintage sweaters, which populate markets like Depop and Etsy at an affordable price. Some people have one which has been passed down from older family members, while others choose to build up a collection to keep them warm on winter days. There is a perfect fit out there for everyone, and you will most likely find yours in a thrift shop or on online marketplaces.
All images starring Danielle Mackenzie in DESIGN SCENE Style online exclusive photographed by Yugo Takahashi – discover the full shoot.