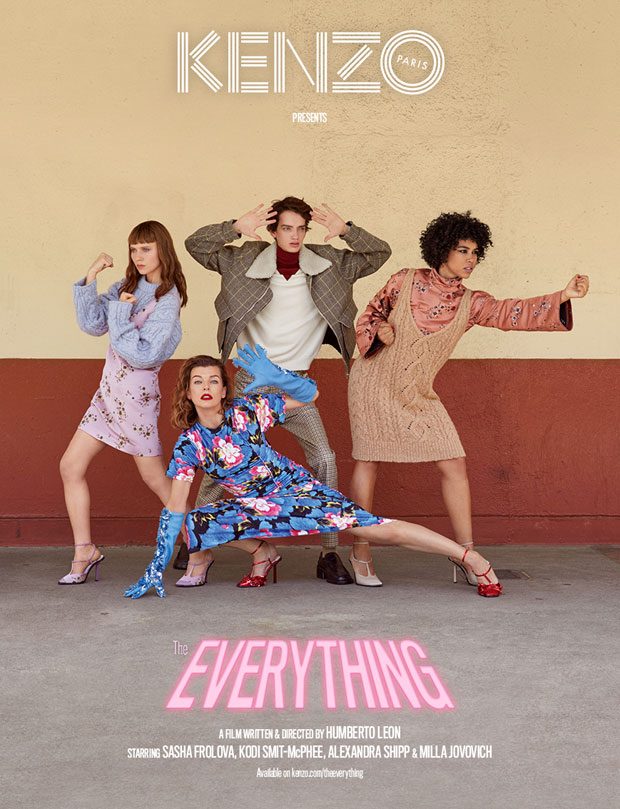 KENZO's fall winter 2018 collection gets a stunning new outlook through EVERYTHING a directorial debut of label's very own creative director Humberto Leon. Everything is both written and directed by Leon and is ready for release on September 8th on KENZO.com. Kenzo's latest short film features supermodel and actress Milla Jovovich.
""The Everything" is a light-hearted drama about a family of teenagers with unusual powers that bring them together. Superstar Milla Jovovich plays matriarch to the brood of young characters, mesmerisingly portrayed by Alexandra Shipp, Kodi Smit-McPhee and Sasha Frolova. Regina Hall and Jay Ellis round off the list of compelling talent alongside a special appearance by Spike Jonze. The lm also introduces Zsela Thomson and Leo Reilly." – from Kenzo
Discover more after the jump: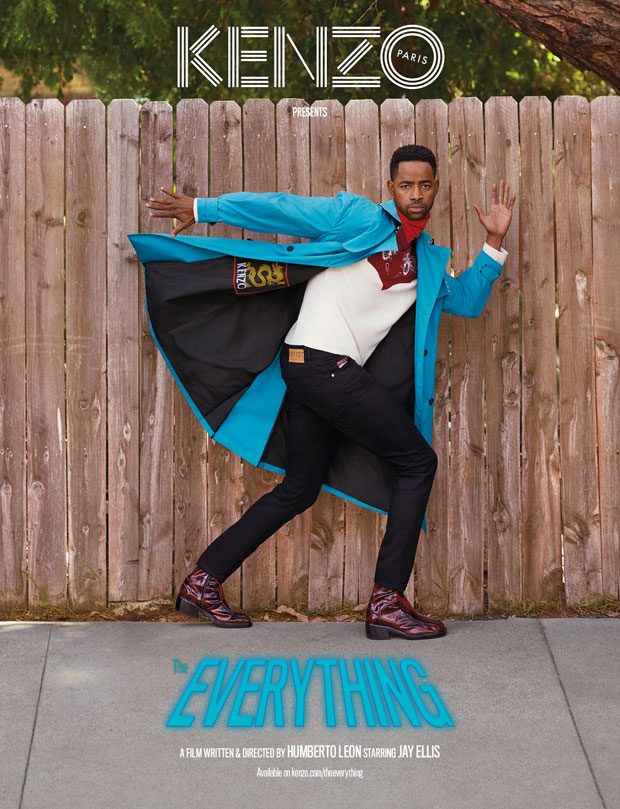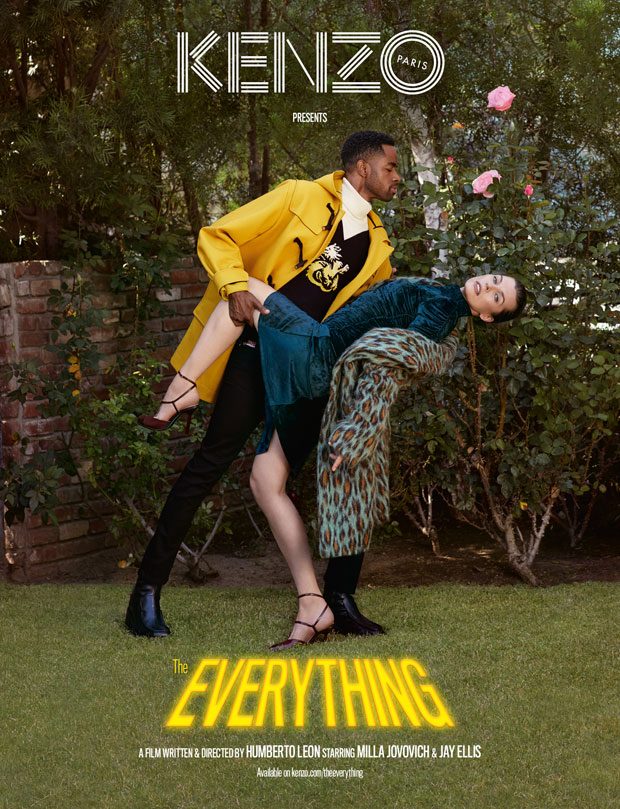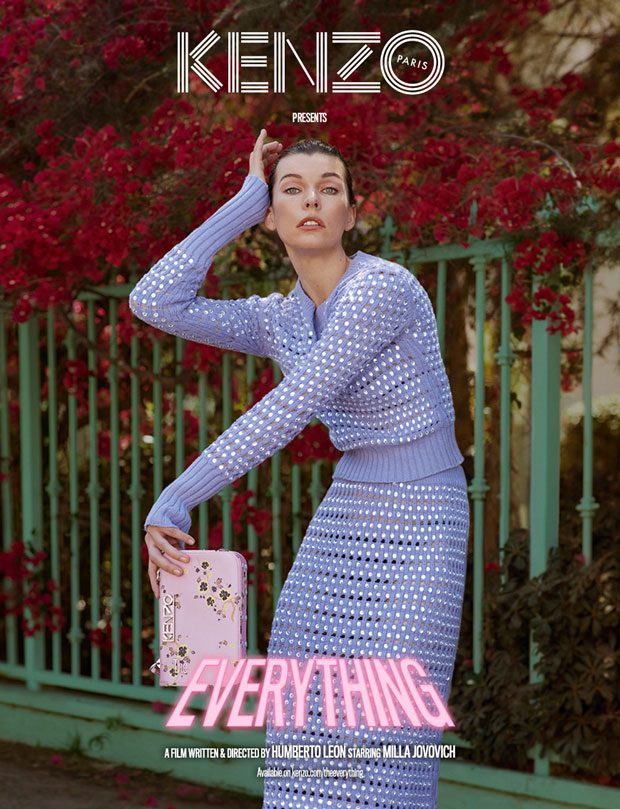 The campaign images are work of photographer Ethan James Green, and give us a glimpse into the vibe of the upcoming short film.