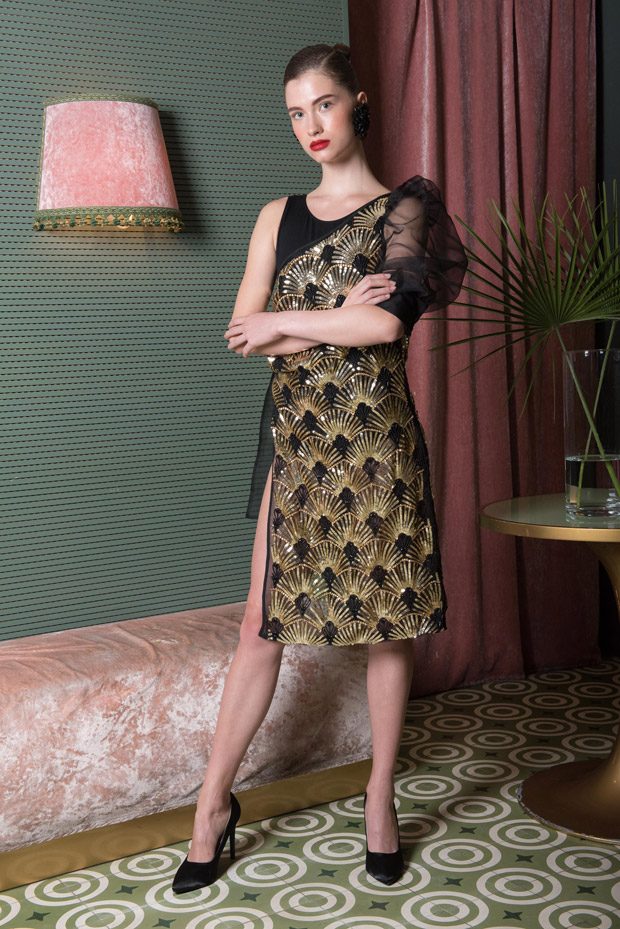 Designers Mirko Fontana and Diego Marque presented Au Jour Le Jour's Spring Summer 2019 collection inspired by a variety of Italian TV shows, on Friday September 21st, during the recently finished Milan Fashion Week.
"The eighties are an opportunity to develop silhouettes with emphasized shoulders that sculpt the figure with ultra-feminine, fitted mini and midi dresses. Asymmetrical touches interrupt the linearity of the look, while oversized balloon sleeves define a girlish prom mood. Royal blue, hot pink, crimson red and emerald green are graphically paired with optical white and black, defining optical polychrome effects illuminated by silver and rose gold Lurex touches.
The choice of materials mainly focuses on classic formalwear fabrics. Taffetas, satin and double satin, duchesse, and georgette are combined with tapestry-like lurex jacquard redefined for au jour e jour style. Embroidery explores different solutions, from geometric patterns to graphic micro and maxi fans with a vaguely twenties flavor, from a mix of ombré sequins on silk georgette to synthetic feathers used in an all-over color block motif with crystals."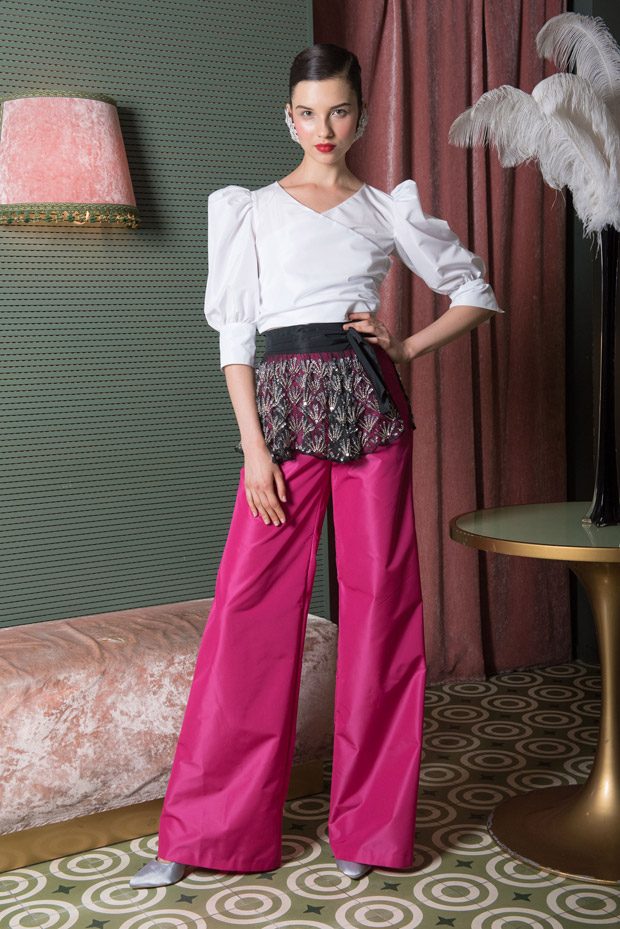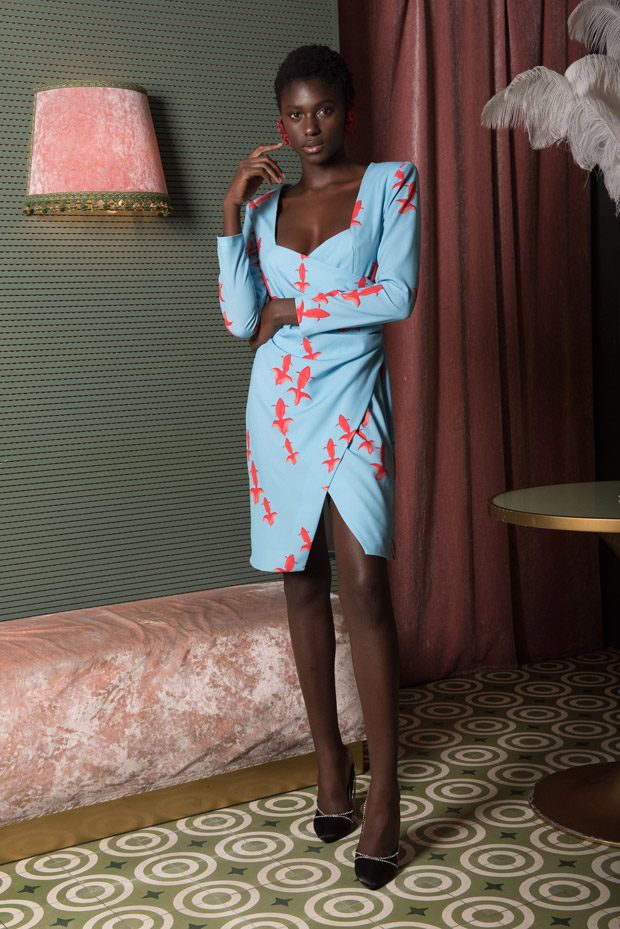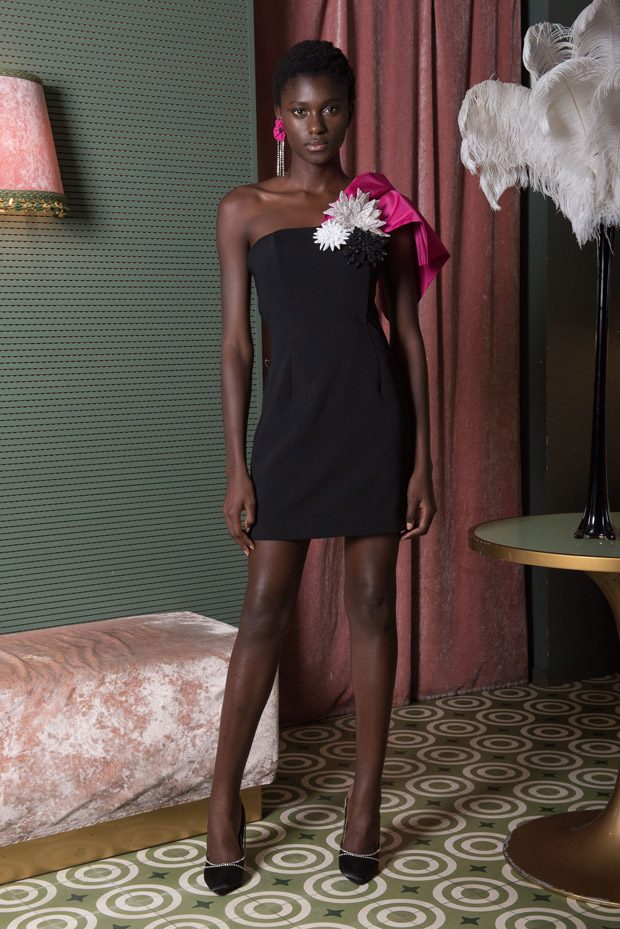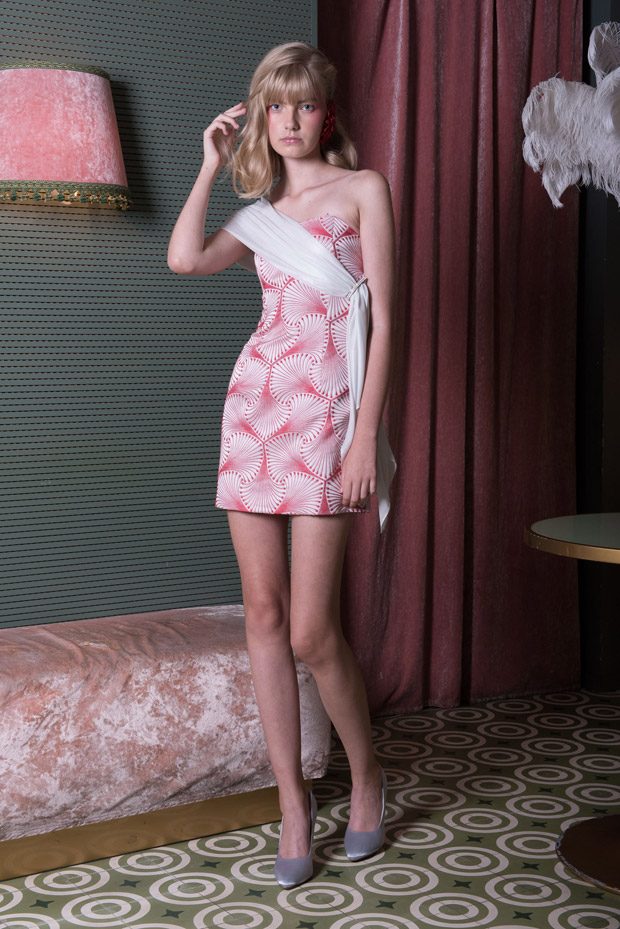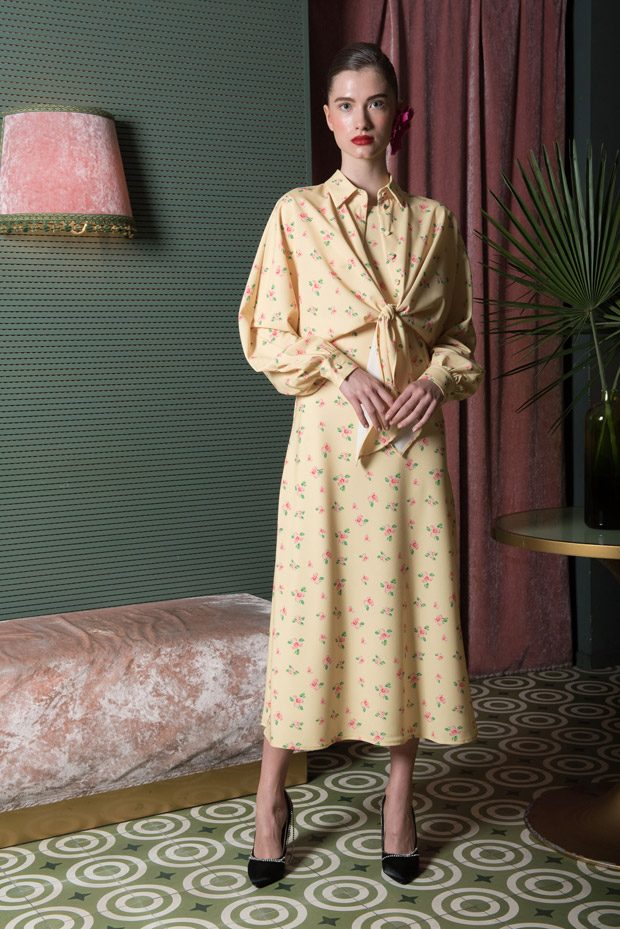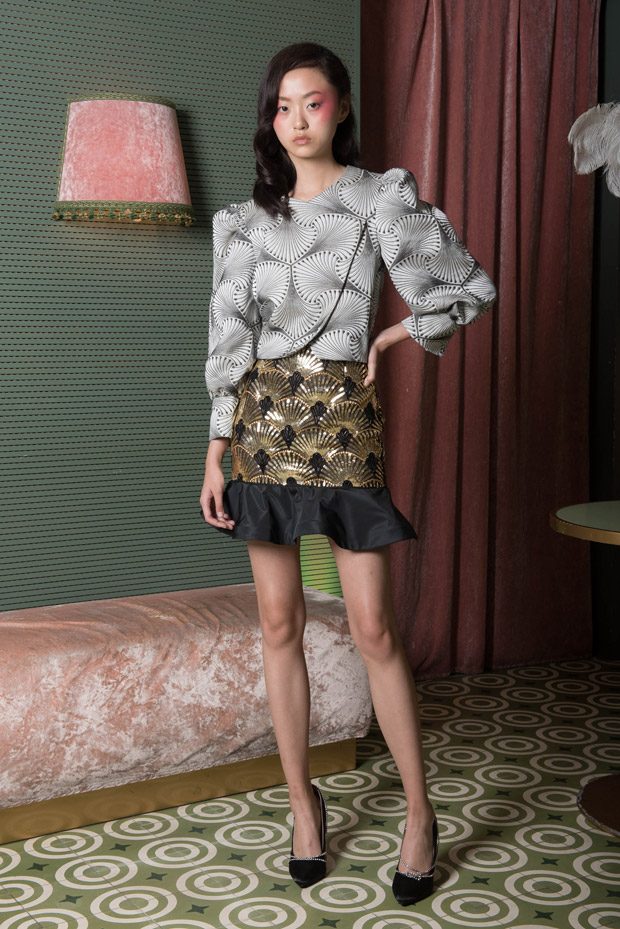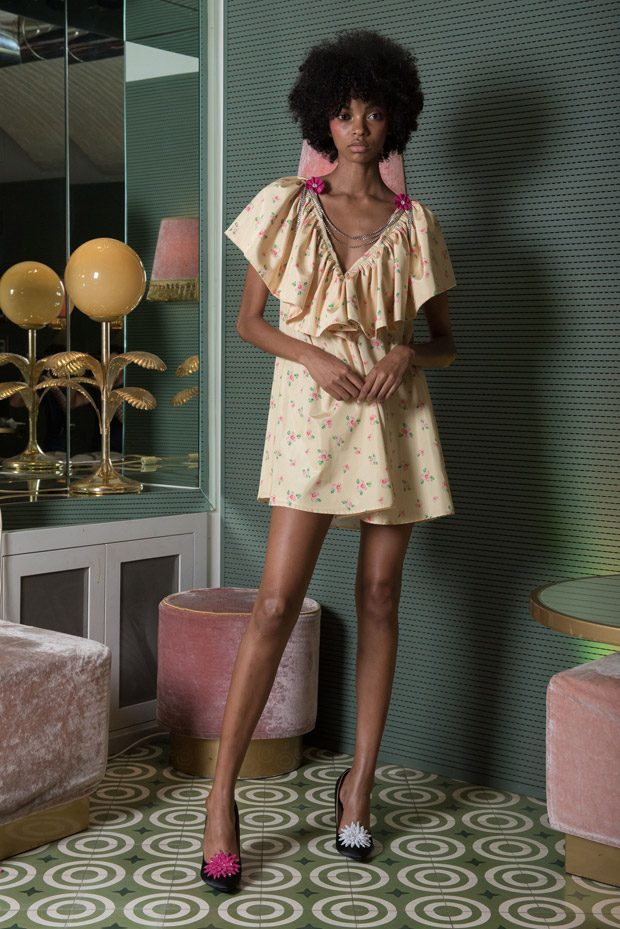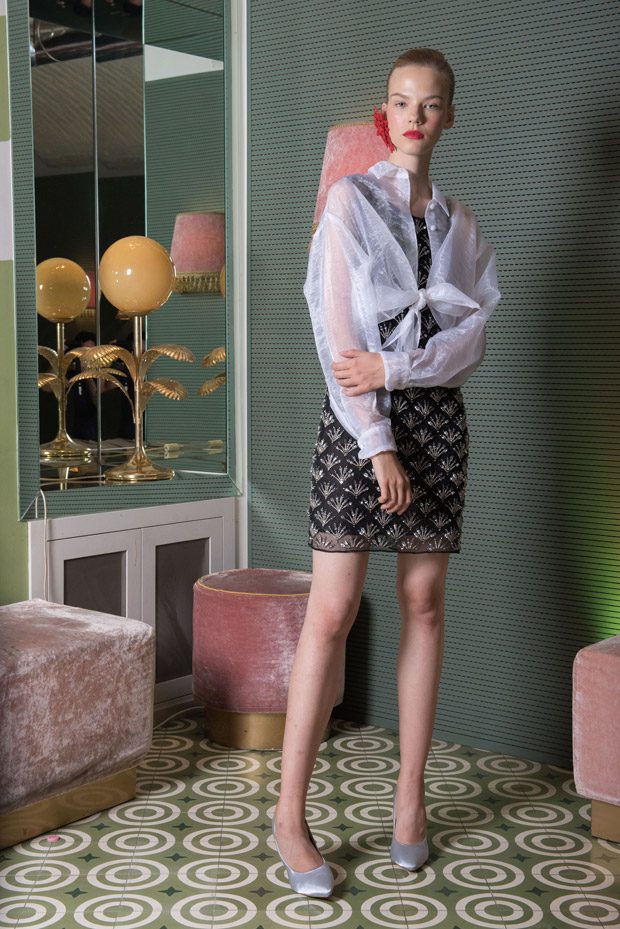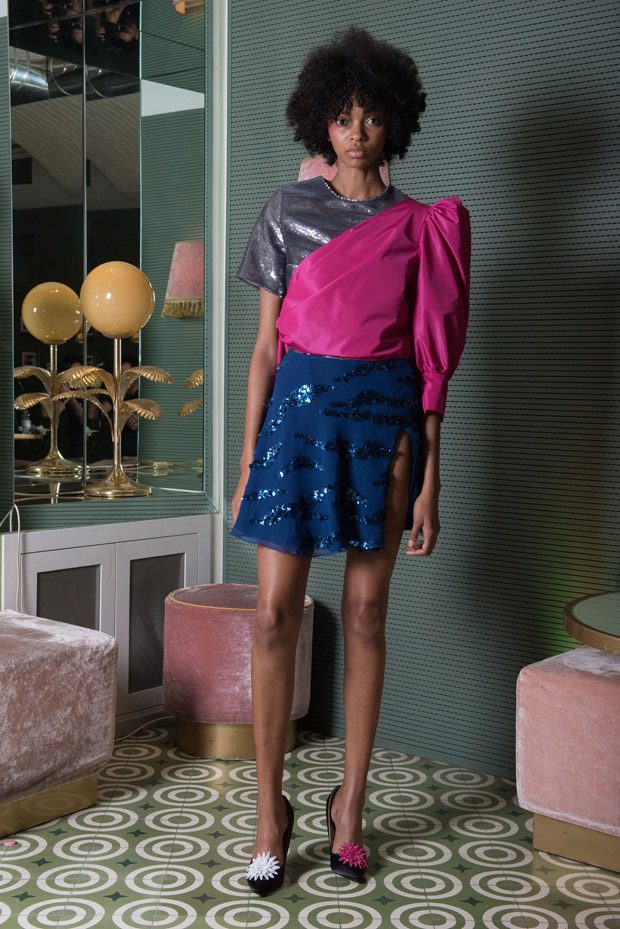 We love hearing from you, connect with us on Twitter, Instagram and Facebook.