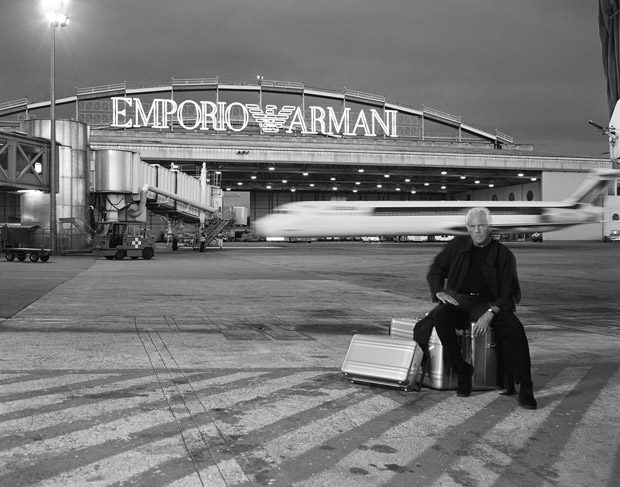 Giorgio Armani will showcase the Emporio Armani Spring Summer 2019 collection on September 20th 2018, in the hangar of Milano Linate Airport. This is the first time that the airport will host a fashion show. Italian fashion designer will present both menswear and womenswear collections. Emporio Armani Boarding fashion show will culminate with the performance of an international pop star.
"The event has been anticipated with a billboard campaign and the customization of the Linate Airport, as well as advertised on tram and buses throughout Milan. A special Emporio Armani Boarding capsule collection has been created for the occasion: sweatshirts, T-shirts and accessories inspired by the event-theme. The capsule will go on sale on 13th September in Milan and in the main Emporio Armani flagship stores worldwide later on, as well as on armani.com."
"Airports are places full of symbolism. They suggest unbounded openness to the world outside. You take off to discover and learn, or come back after experiencing countless adventures. I liked the idea of staging this event in the same hangar which has been labelled with the "Emporio Armani" insigna and its iconic eagle logo since 1996 — an image that welcomes the thousands of travellers who land at Linate Airport or functions as a farewell as they depart from Milan. The airport is the perfect space for Emporio Armani, the brand that embodies a free, adventurous spirit and continually reasserts its essence through a contemporary style." – Giorgio Armani
Image by Jean-Marie Périer.