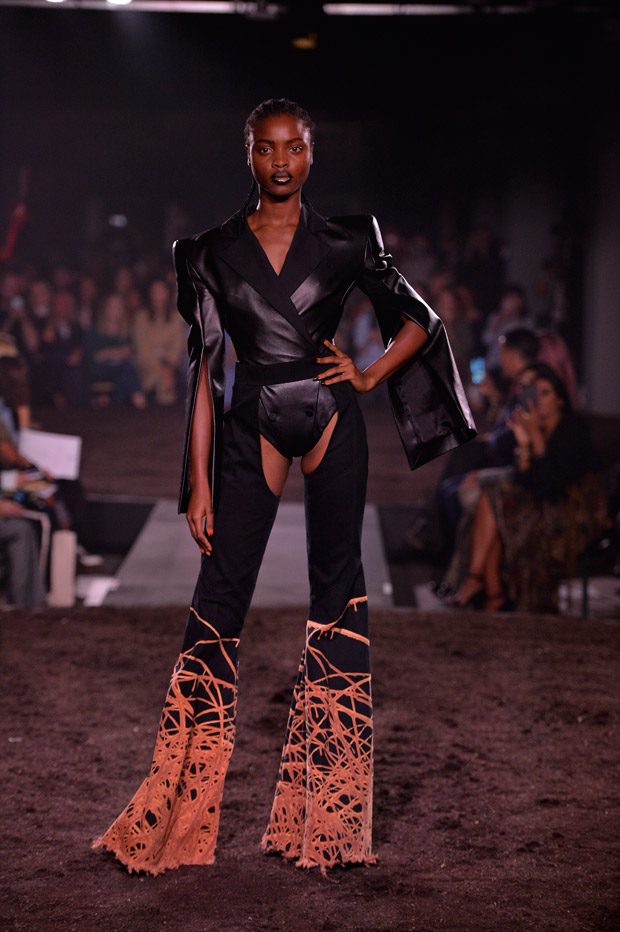 Designer Gareth Pugh presented his Spring Summer 2019 Collection that celebrates outsider society and London's creative extremism, on Saturday, 15th September, during the ongoing London Fashion Week. The collection was also dedicated to the memory of punk designer Judy Blame.
"With its stark, battery acid palette – a riot of print and colour – it is a flat out rejection of conservatism. Uncompromising, anarchic, and at times fiercely confrontational, it reminds us that provocation has always been Pugh's governing principle.
This collection and show speaks to the cyclical nature of art, fashion and politics, and places its faith in the cycle of renewal. The star, which provides it's opening aesthetic hook, is itself a print taken from Pugh's graduate collection. Stravinsky's Rites of Spring is buried in its soundtrack. The runway is covered in turned earth; fertile loam for new ideas.
It's clear Pugh is an expectant mood. The collection is, at moments, literally pregnant with possibility. The closing look something of a heraldic icon, traced back to conversations with the choreographer and voguer Benjamin Milan, with whom Pugh has worked on the movement for this evenings' show. It was in those early conversations with Milan that the subject of the 'House Mother' came up (essentially a legendary figure on the ballroom scene who mentors and cares for the younger members of their house.)"
"Judy was uncompromising, ungovernable and fiercely anti- establishment. He was a creative extremist. He came up in the 80s and 90s where much of culture was moving toward the shallow and the acquisitive. Dumbed-down, debased and dissociated from it's primary purpose: creative expression. Judy was a counterpoint to that." – Pugh on Judy Blame.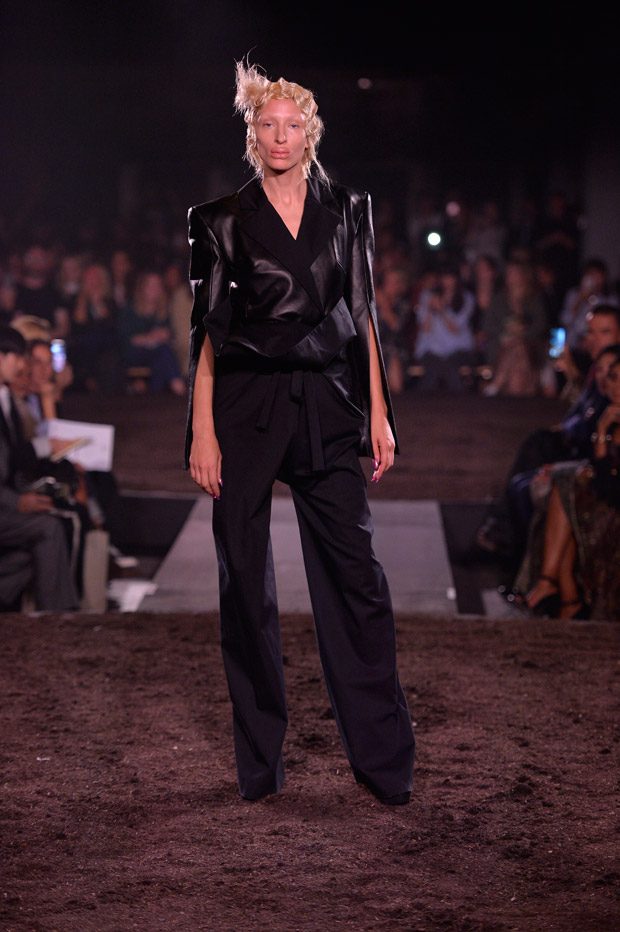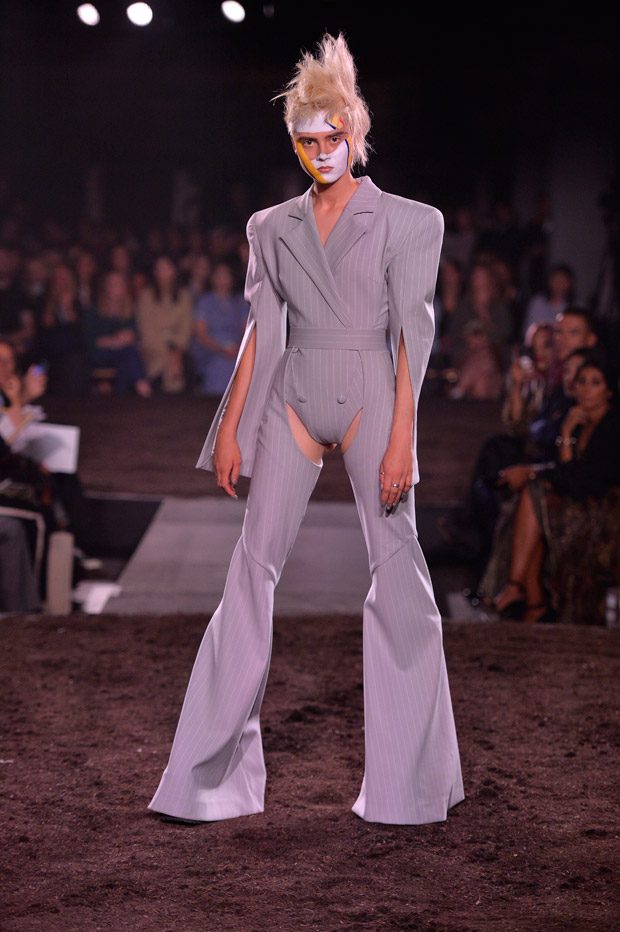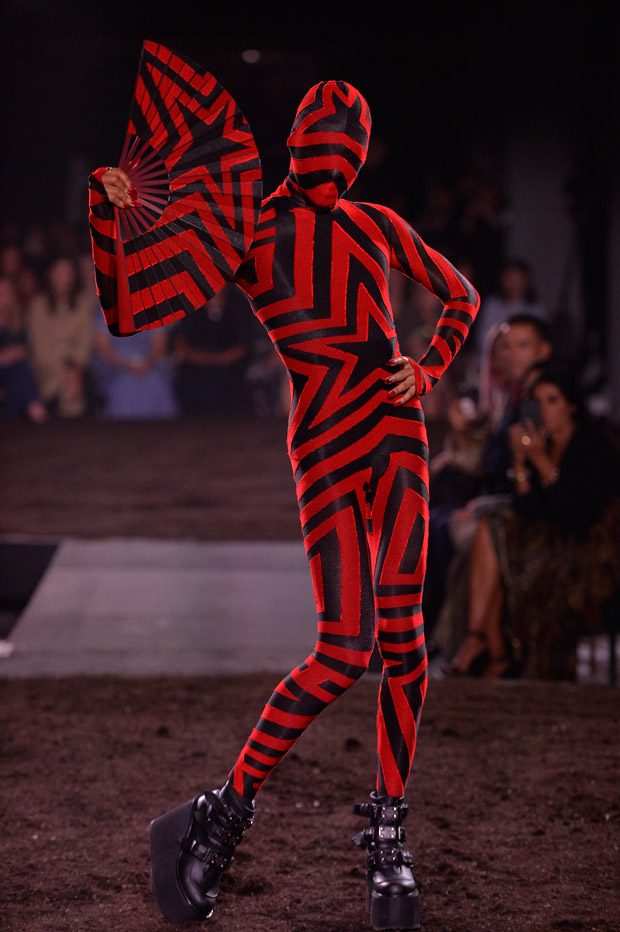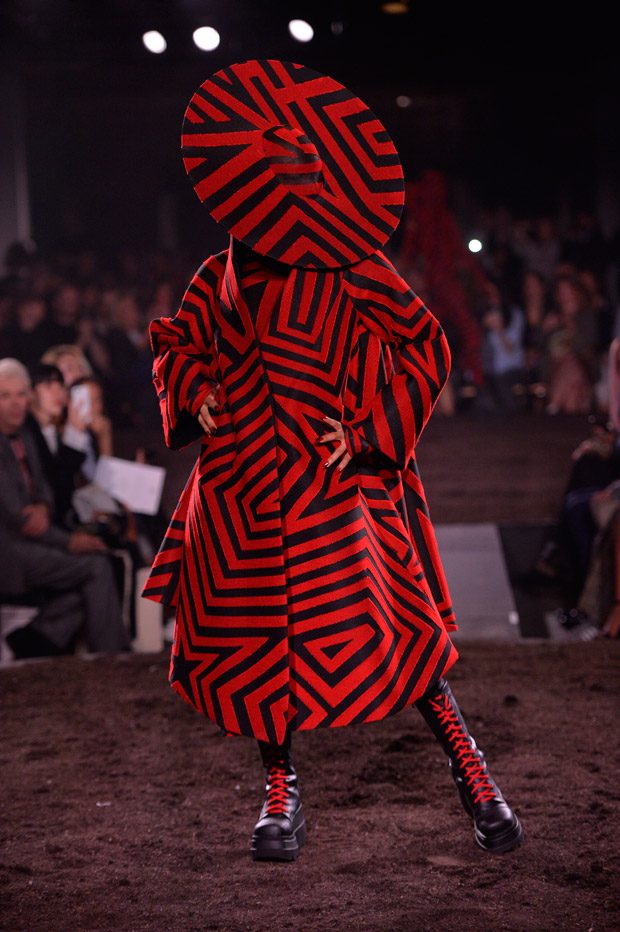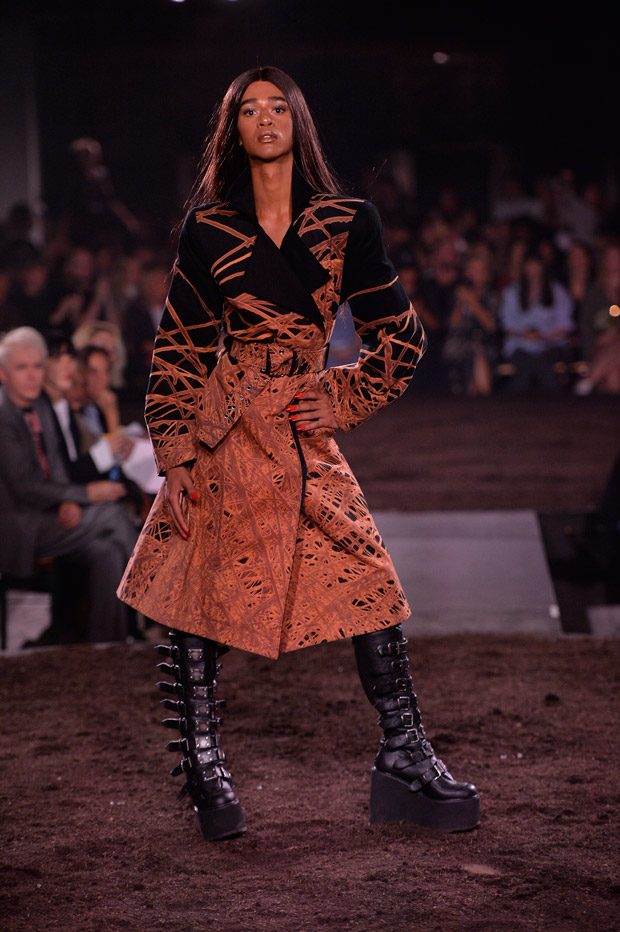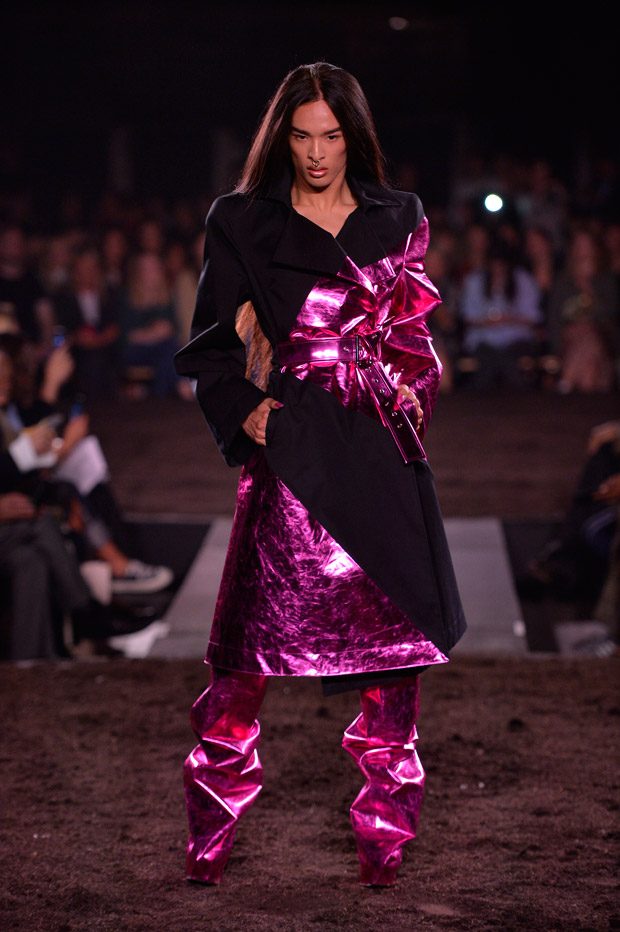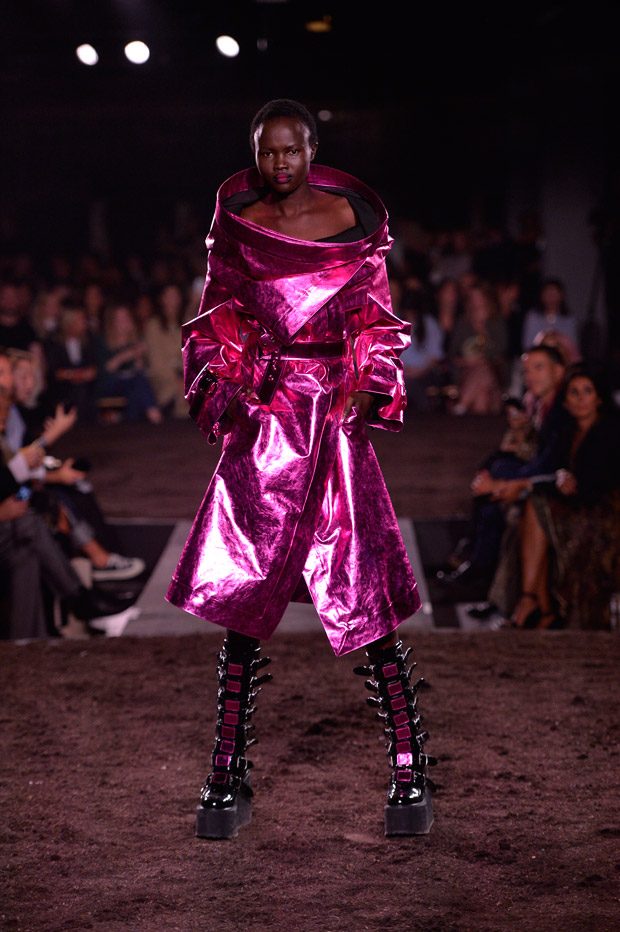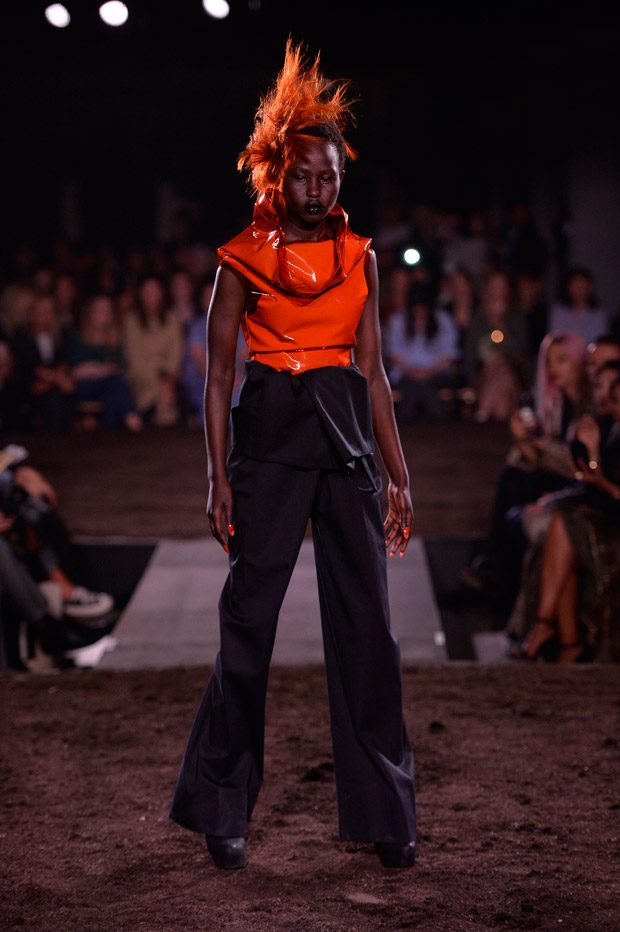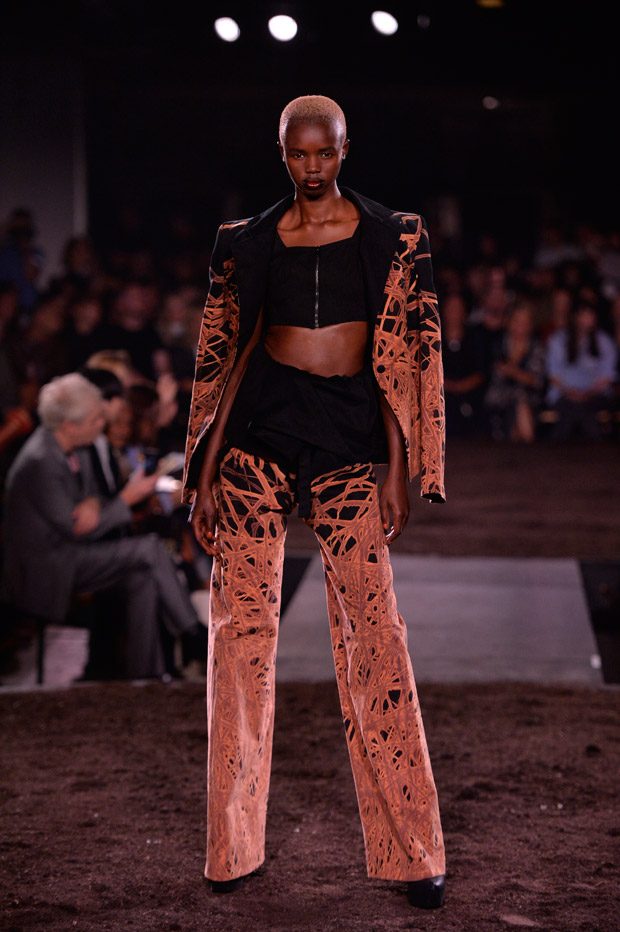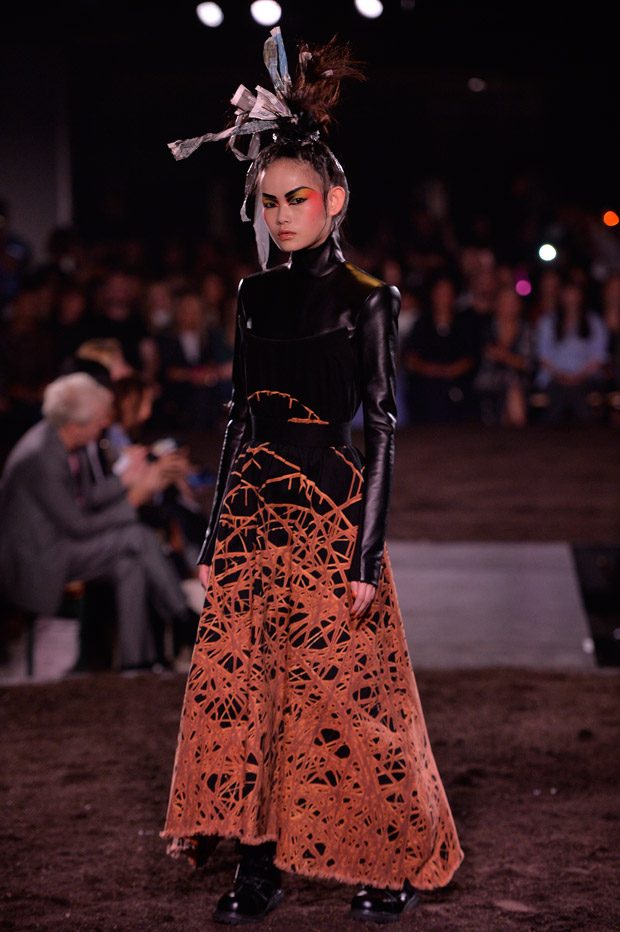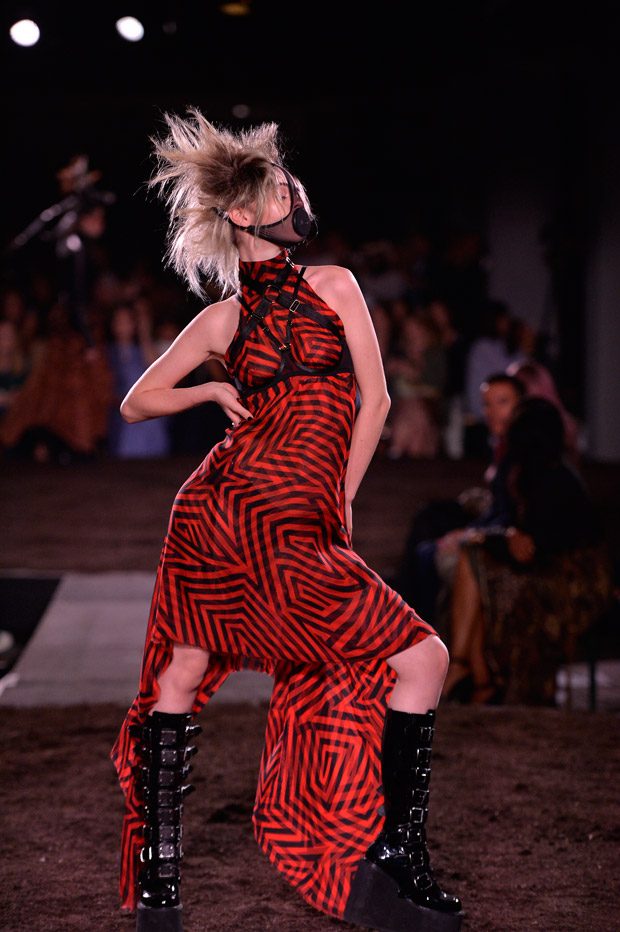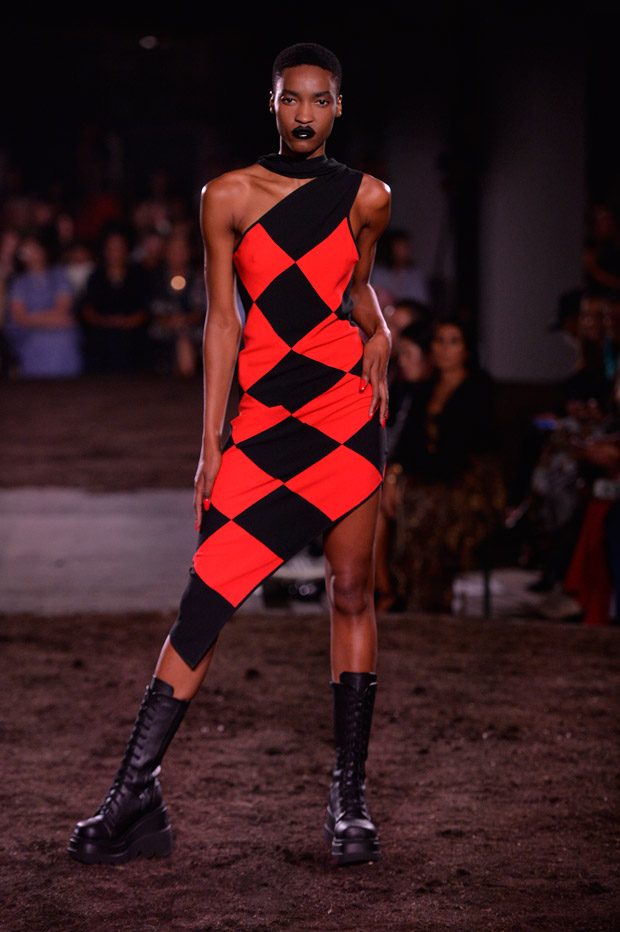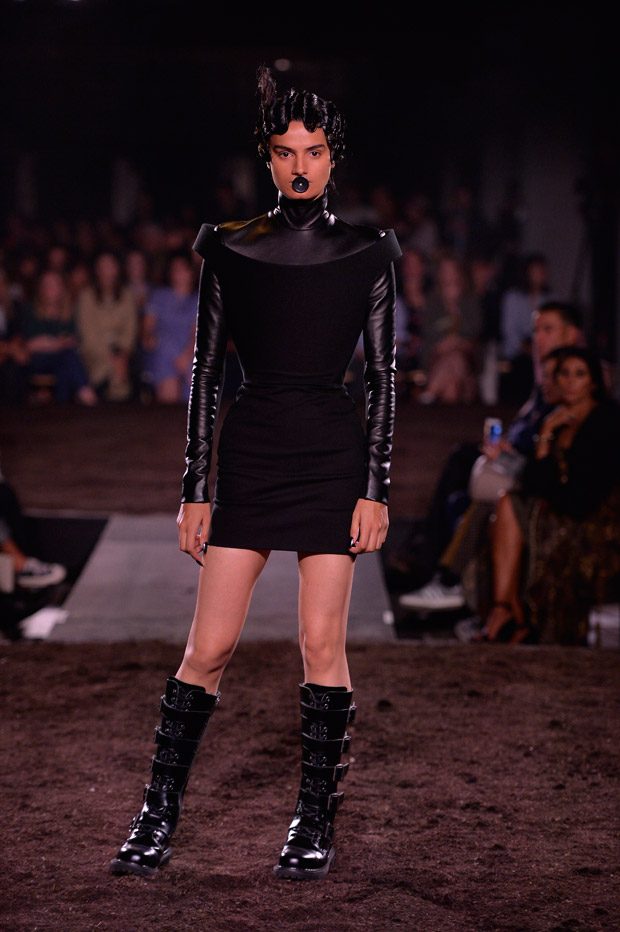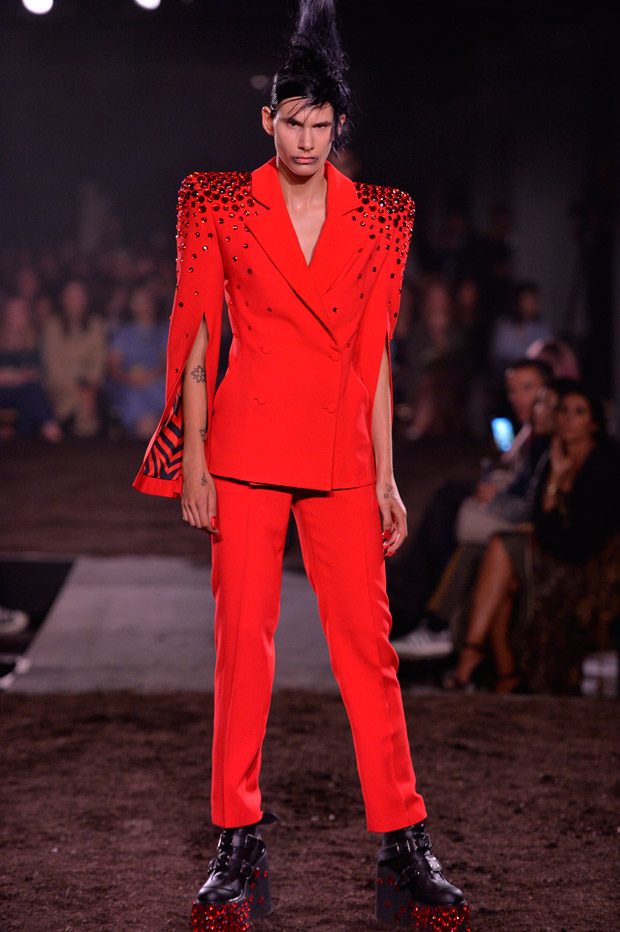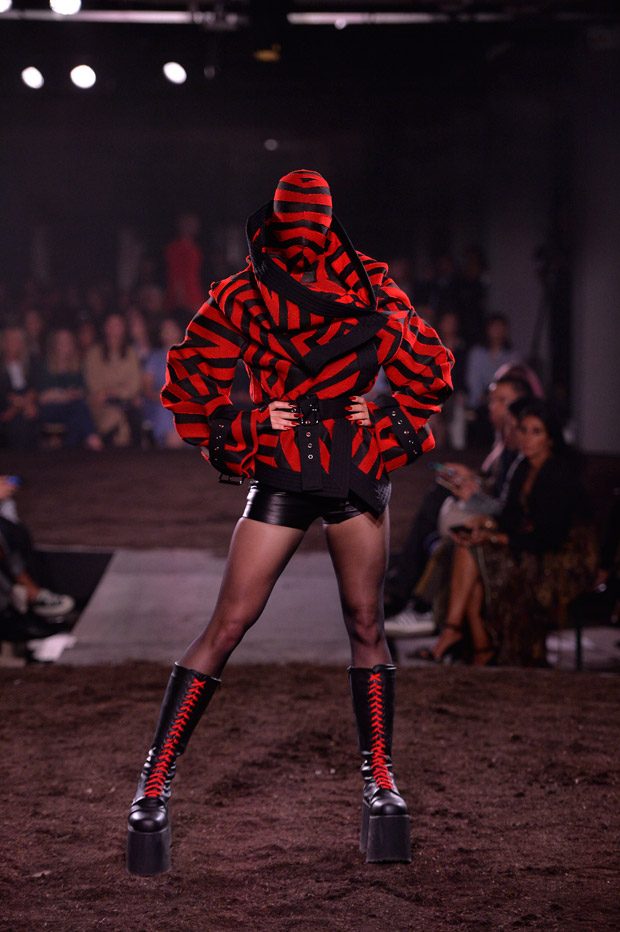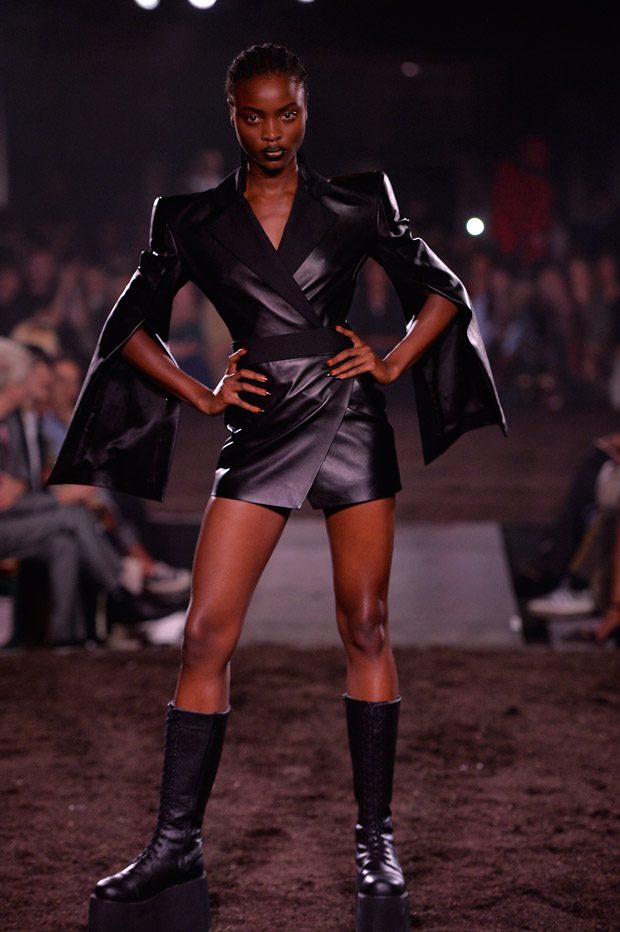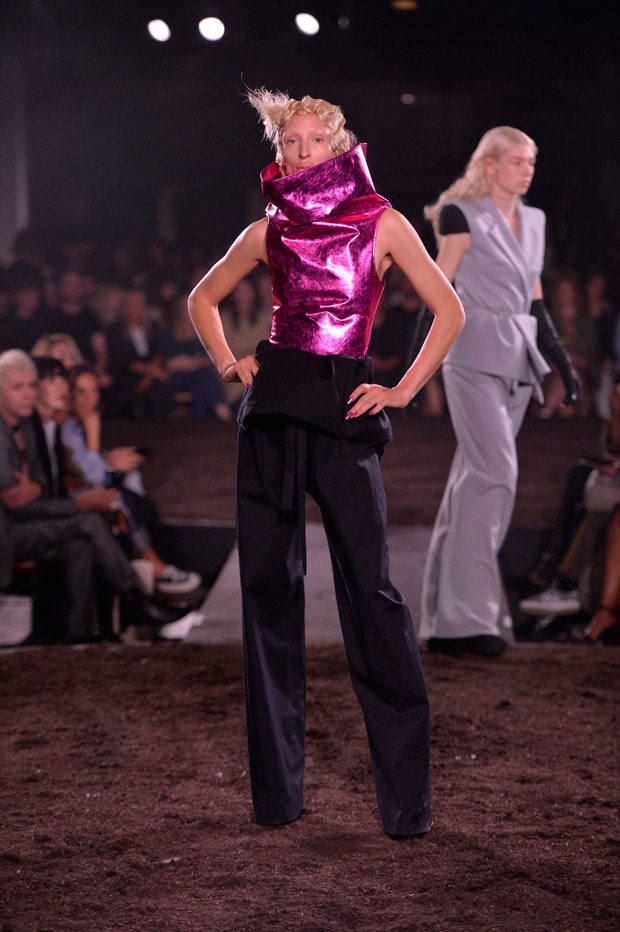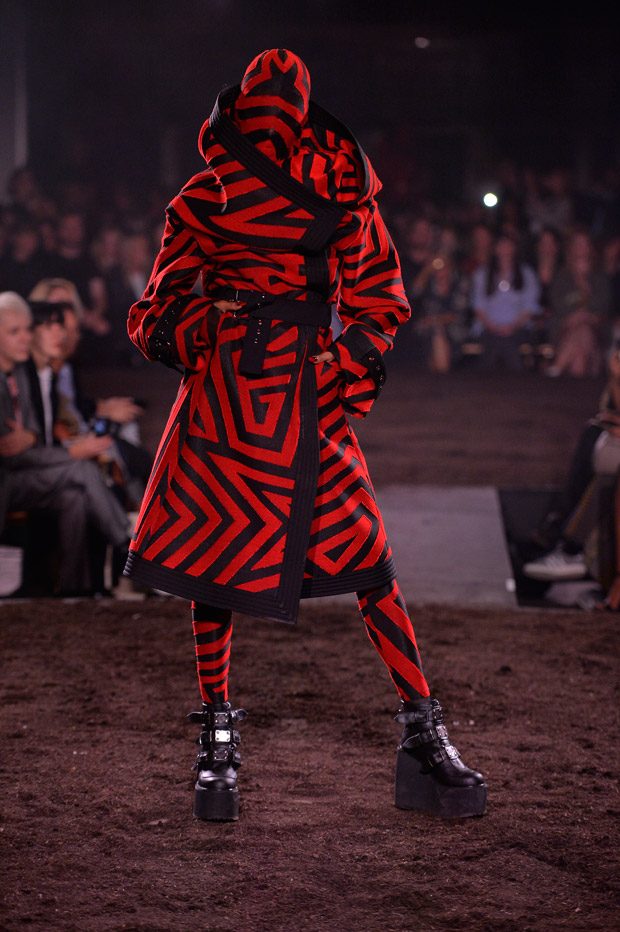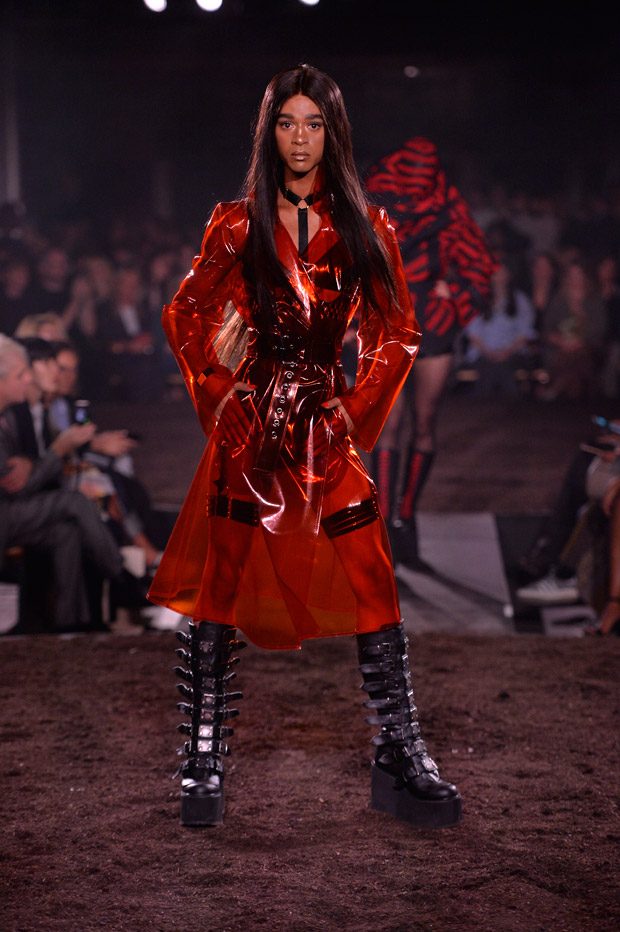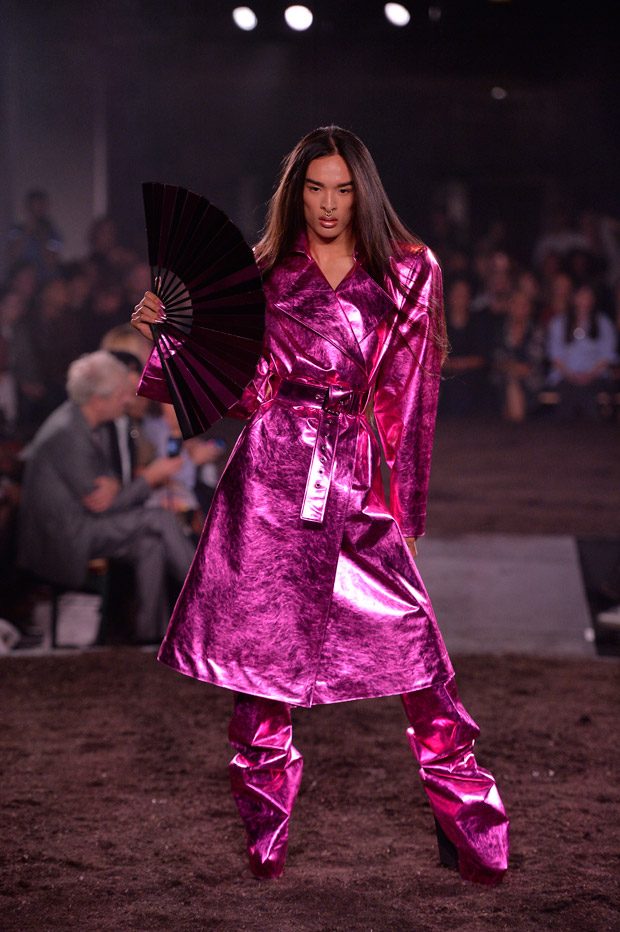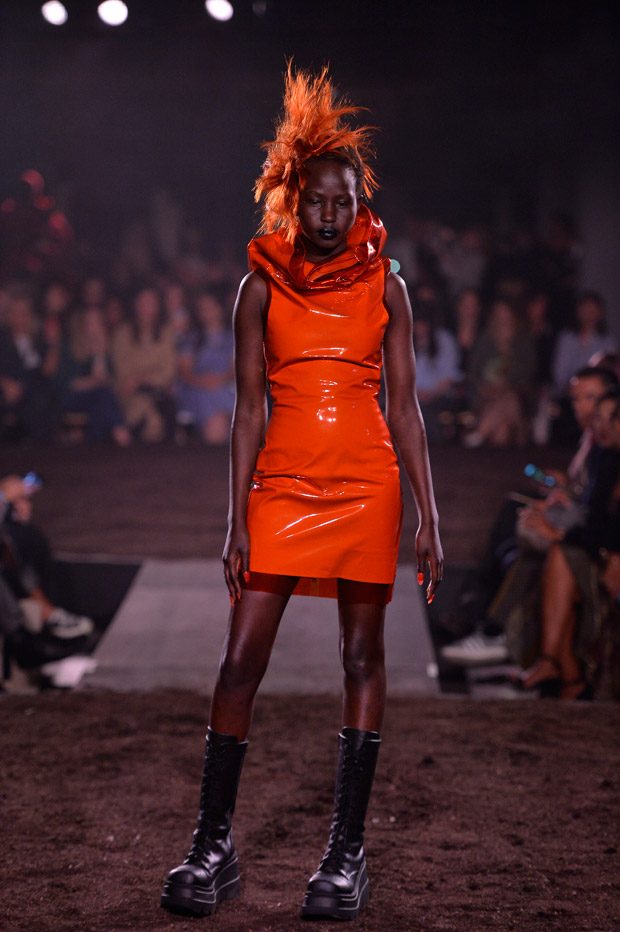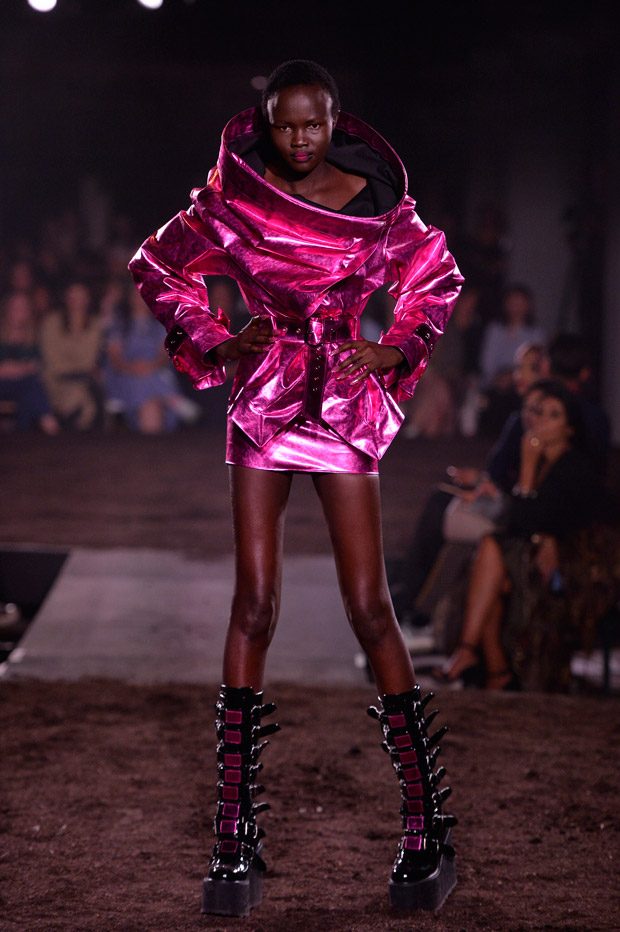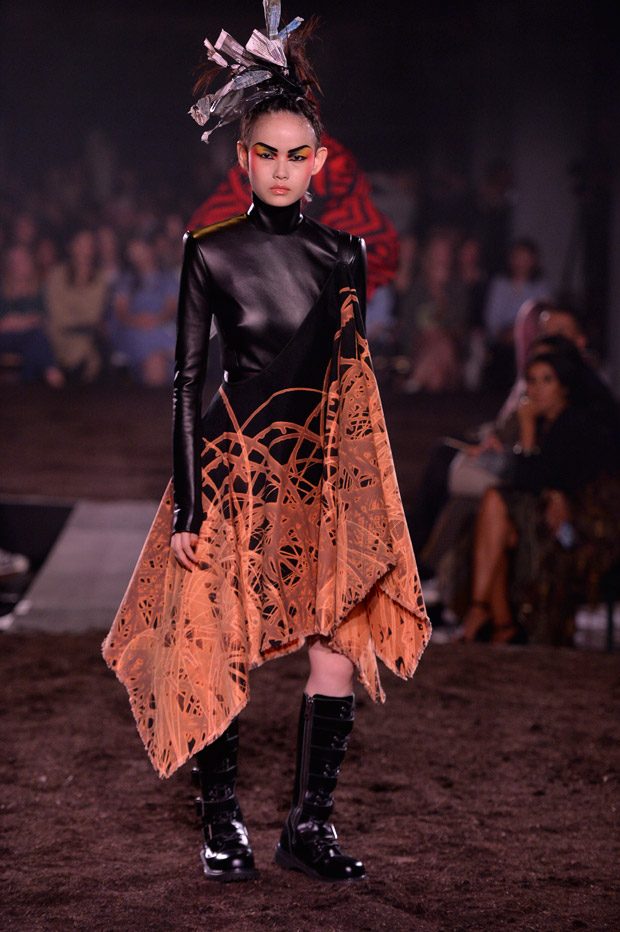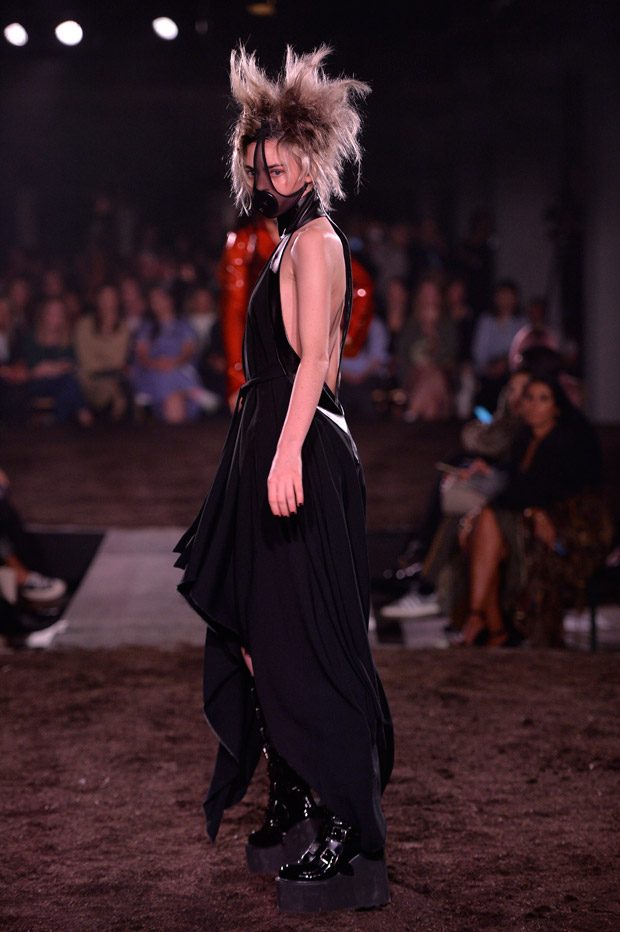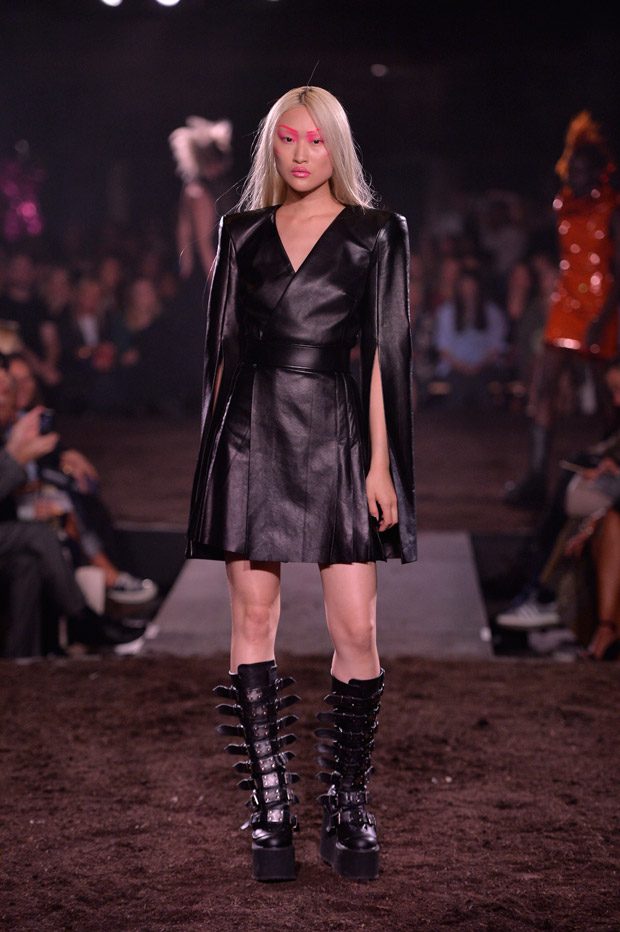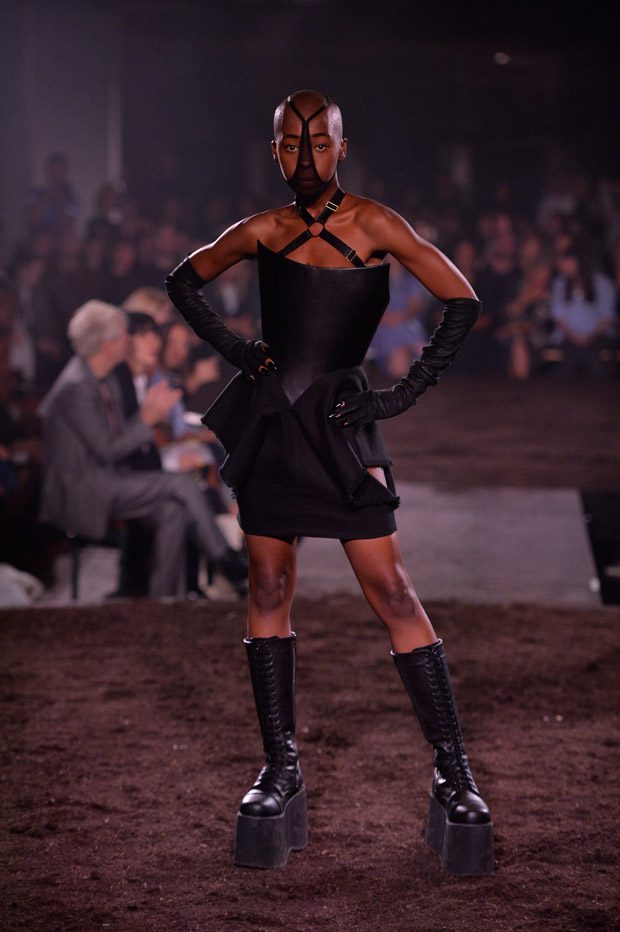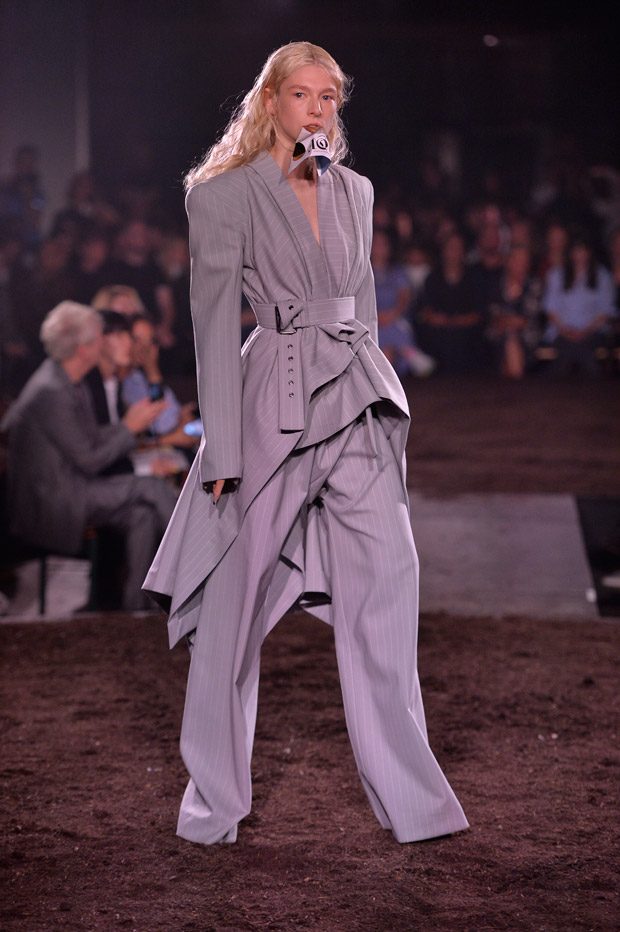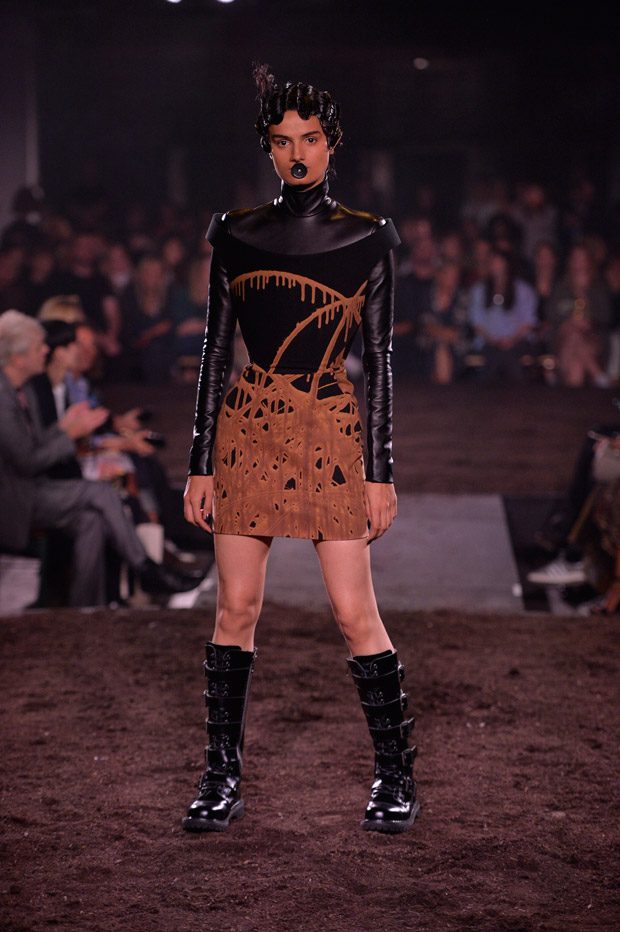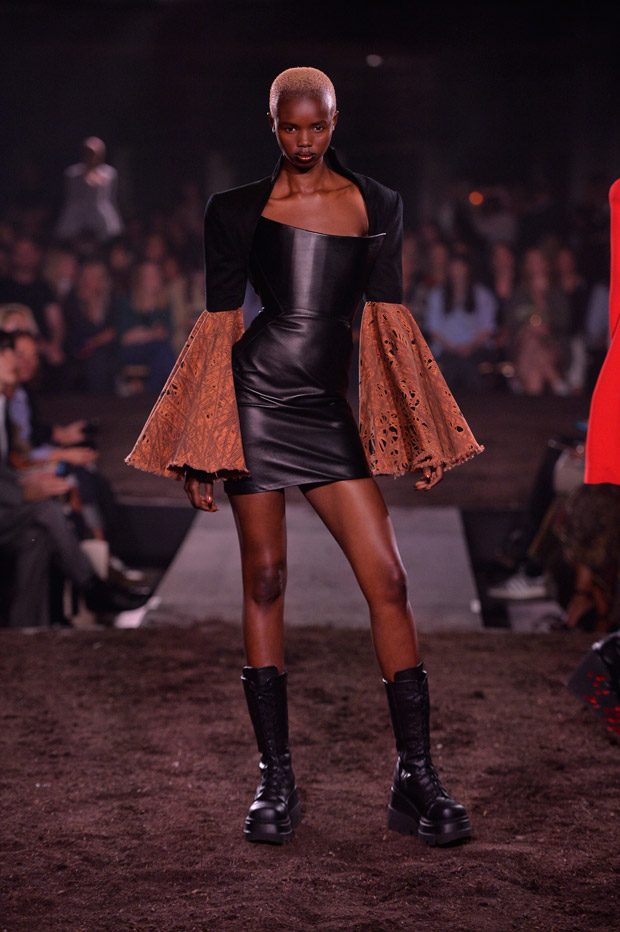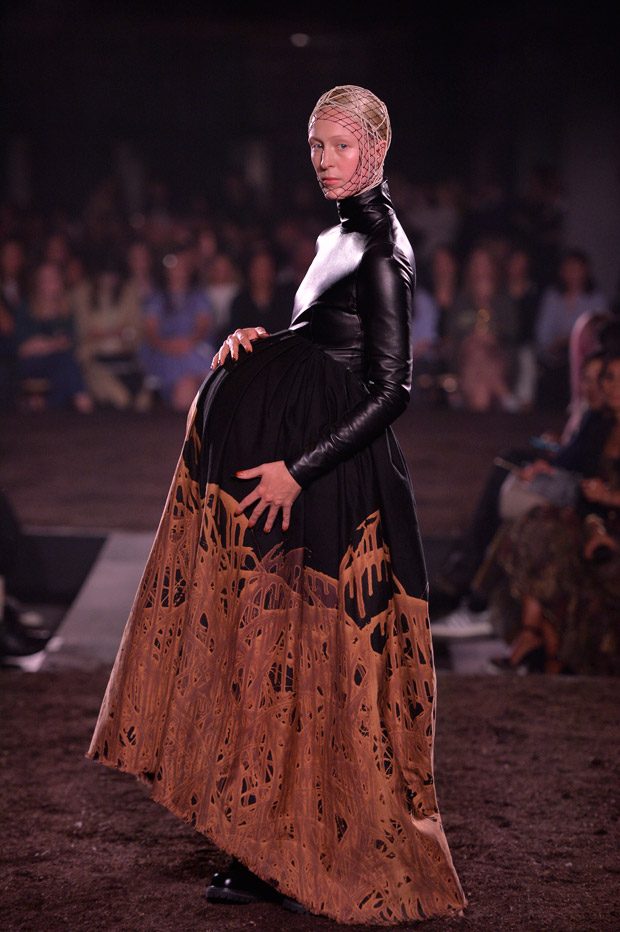 We love hearing from you, connect with us on Twitter, Instagram and Facebook.