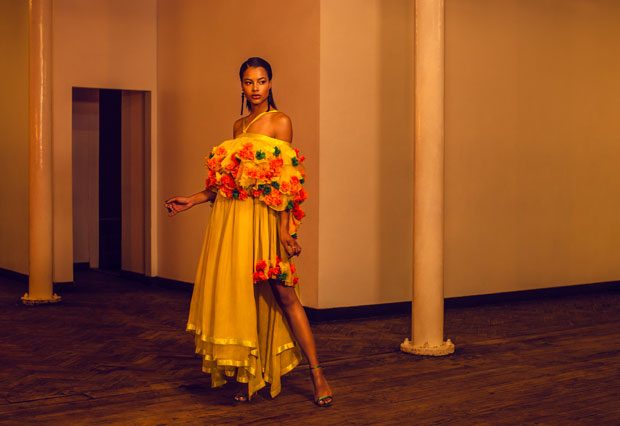 Fashion designer NANA GOTTI shares exclusively with Design SCENE her Spring Summer 2019 Castles In The Air collection lookbook, captured by fashion photographer Frederick Wilkinson. We sit down for an exclusive DESIGN SCENE interview with the promising Fashion Designer to talk about her beginnings, design process and inspiration.
Read the interview and discover the collection after the jump: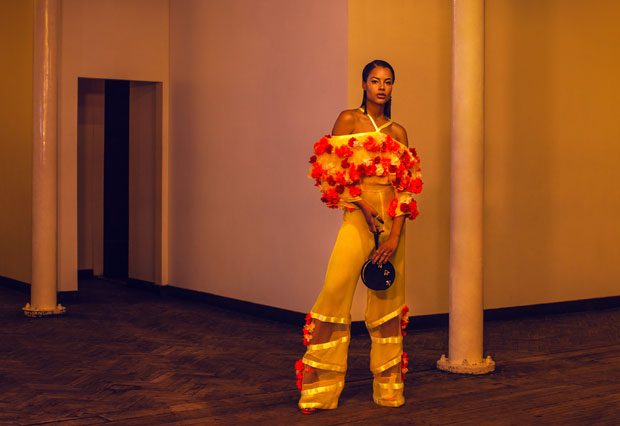 How and when did you start designing?
I started my label at the end of 2017 beginning 2018, which was 4 years after I graduated. It was the moment where I felt that I was ready for this creative journey of mine.
You worked at Diane von Furstenberg, Bottega Veneta, Felder Felder and Erdem in the past. What are the most important things you learned working there that you convey in your work today?
At each of those big names, I gained a lot of different types of experience. Dedication, Timing and being extra attentive to the details are a few of the important skills I saw there.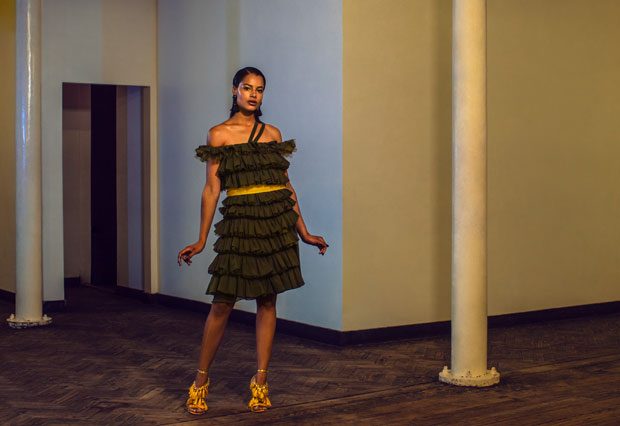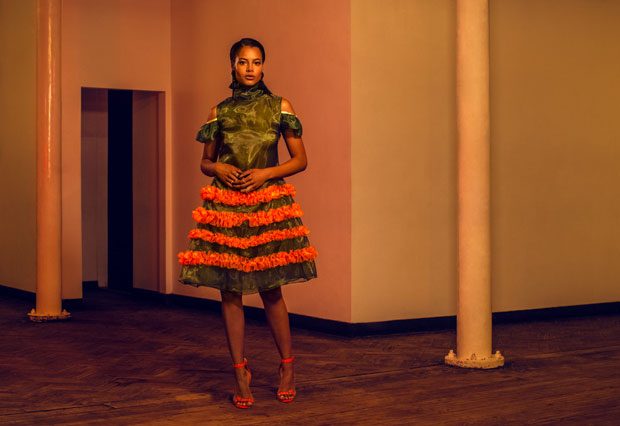 How did you come to start your own label?
When I was a child I used to drape my towels on me in Front of the bathroom mirror. Clearly, I didn't realise that this could be my future, but I liked the idea of creating styles and pieces to make me feel special. As I've got older I've become more and more insistent on going on this rough path to my own label, even if it meant a regular day and regular hours.
Which designer inspired you to pursue this career?
Coco Chanel caught my attention at first. I was fascinated by her character, personality and her guts back in a time when men ruled the world. The more I delved into fashion the more I found out about other designers. Not just about their sense of style but what fascinated me more is their will to create something out of nothing and to make it a success. Those kind of people are my idols.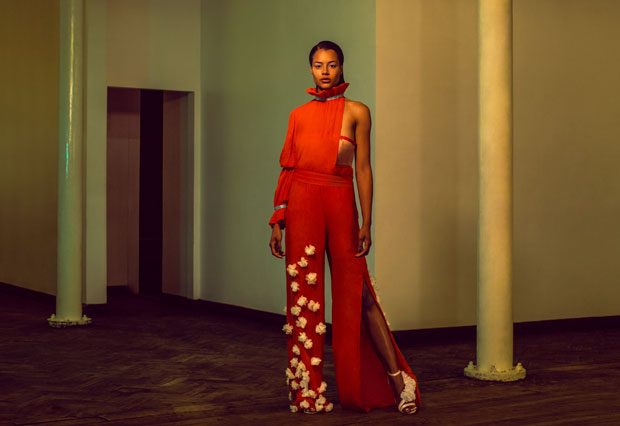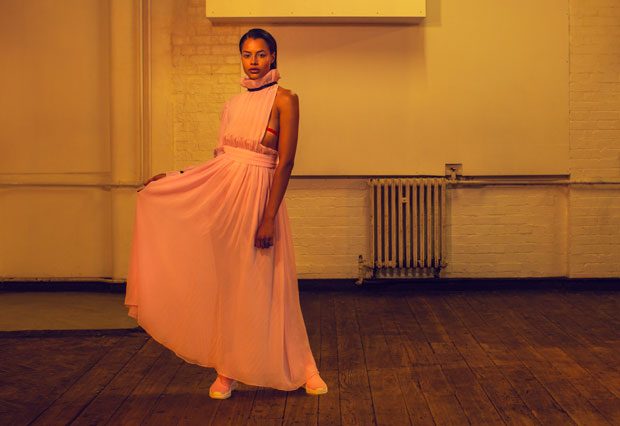 Who would you consider to be the most inspiring person in the fashion industry today?
Natalie Massenet. She is a self-made entrepreneur who has changed the fashion retail world and is still developing strongly with new projects today.
How important is individuality to you when it comes to creating garments?
It is very important because I not only design and create pieces to cover the body, I bring my culture, my past and my future. Every aspect of my life is shown through my clothes. My designs reflect my personality and my own true self as it grows through this thing called life.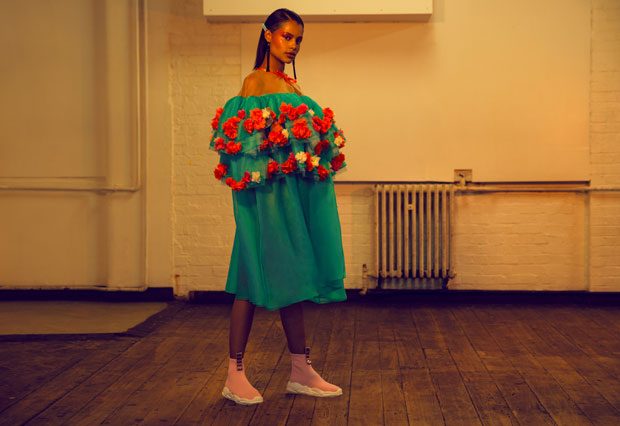 Do you have particular pieces you enjoy designing and making more than others?
I am really into jumpsuits and creating prints as you can see in my last AW18 Collection.
Are there times when you need to scrap your designs and start again from scratch?
During the production process, I can get a little bit insecure and my mind gets irritated, so there have been times when I had to cancel a whole outfit which I was very obsessed with and then over time realised I didn't like.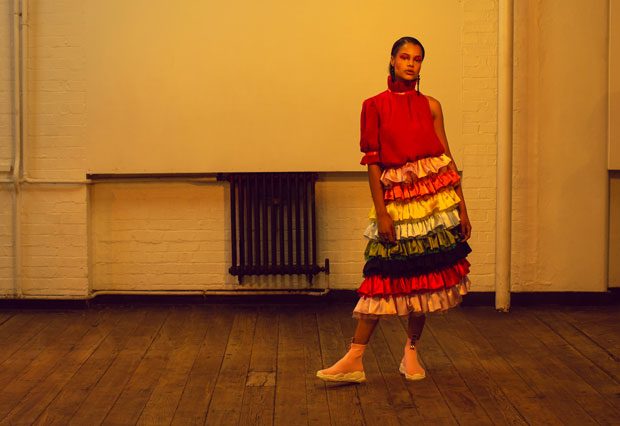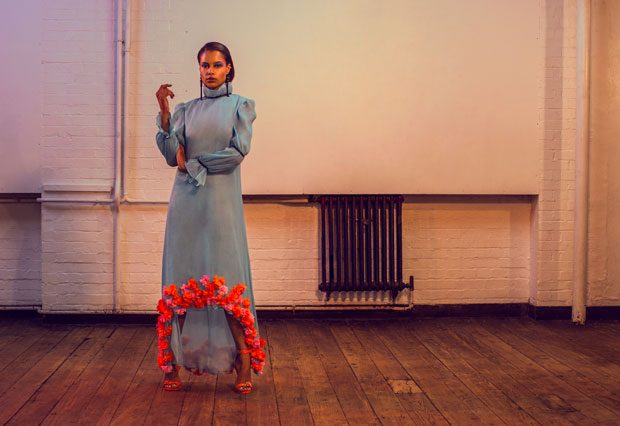 Which materials do you work with and why do you prefer them?
Silk chiffon. It's very elegant, soft and drapes beautifully.
How do you decide on your theme for each collection? Do they all have a story to tell?
The theme I choose mostly reflects my personal life or the period that I'm going through. Same with my music taste. There are times I listen to Edith Piaf and go to galleries to see art and there are other times where I just listen to Turkish music and start researching my heritage because I'm feeling homesick.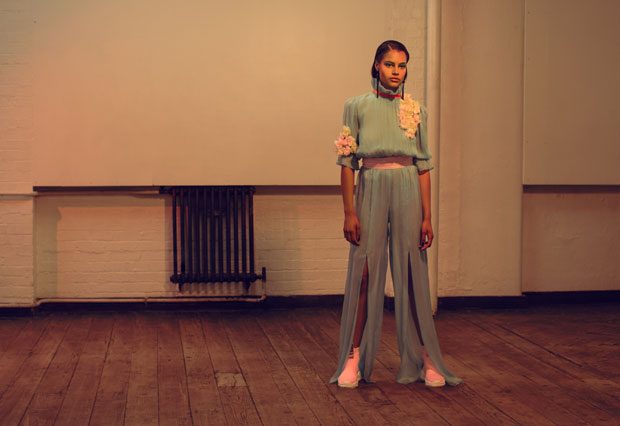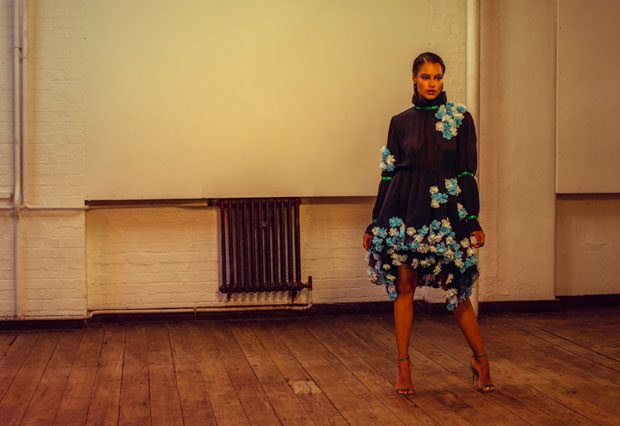 Does your Turkish background influence your work? How so?
It only depends on the theme I'm working with and my current mood, but I would say there is something there in how I would use more embroidery, embellishments and oriental ethnic prints.
If you could describe your design aesthetic in three words, what would they be?
Forward-thinking / traditional / eye-catching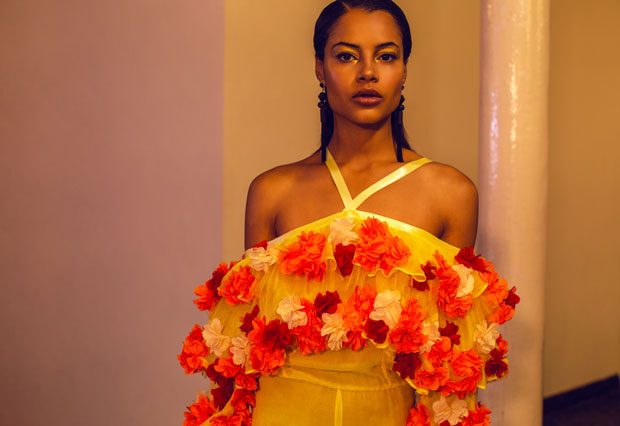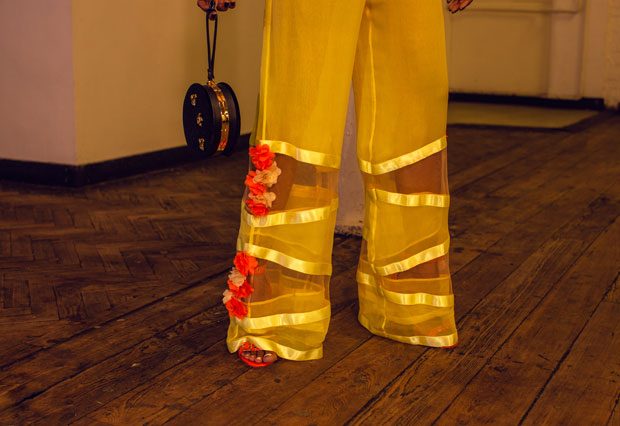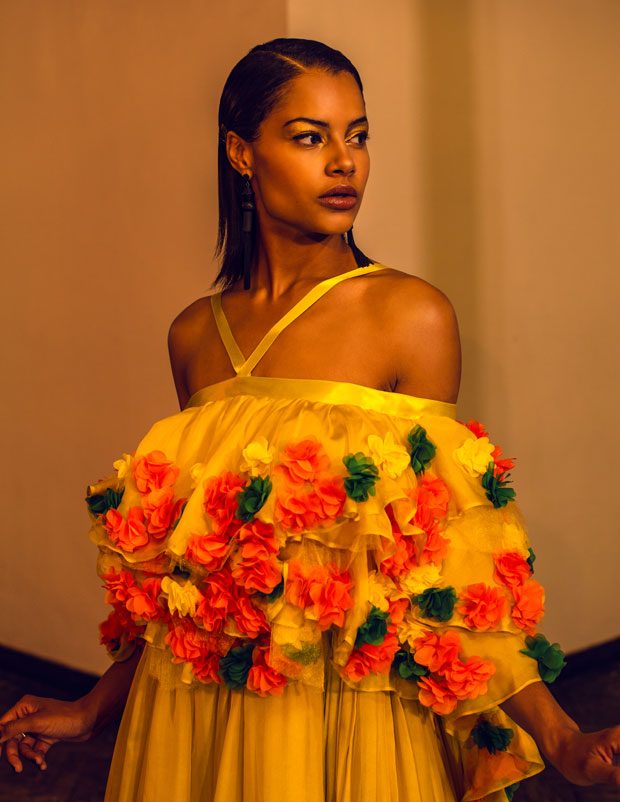 What woman do you have in mind when designing; who is your muse?
Anna dello Russo & Gio Battaglia
As a designer, how do you see yourself growing in the future?
I am hoping to create something that isn't on the market yet, that could transform someones life and they way they feel about themselves, and also for my label to continue on throughout the decades.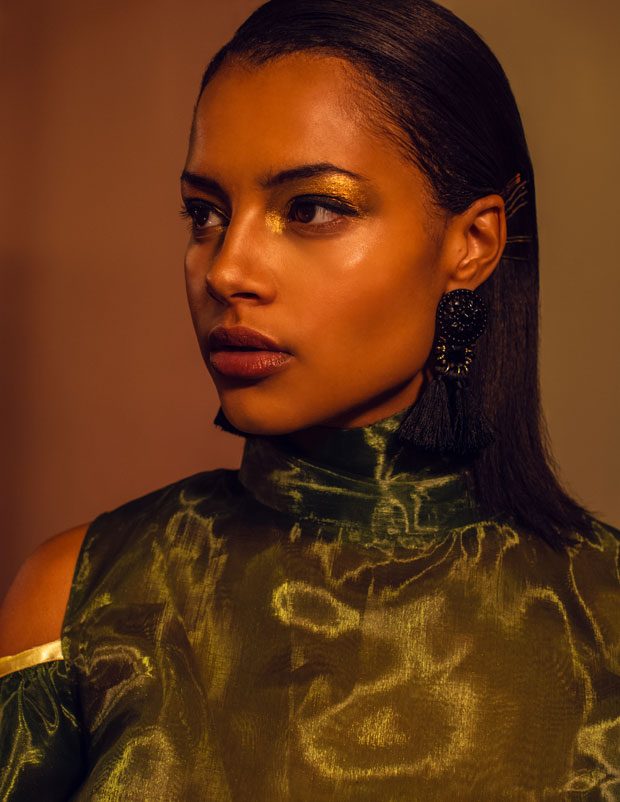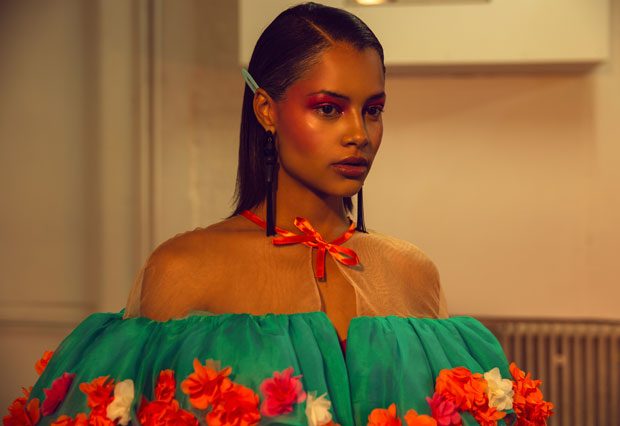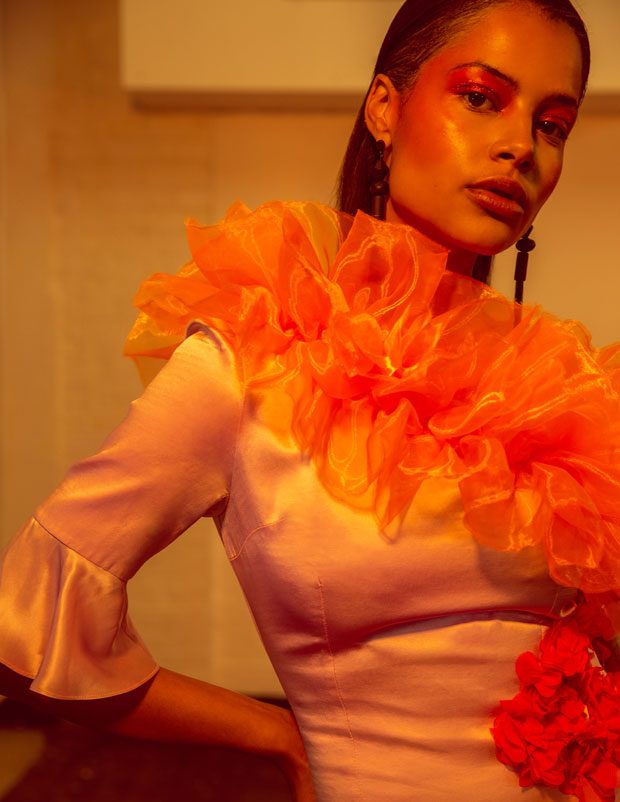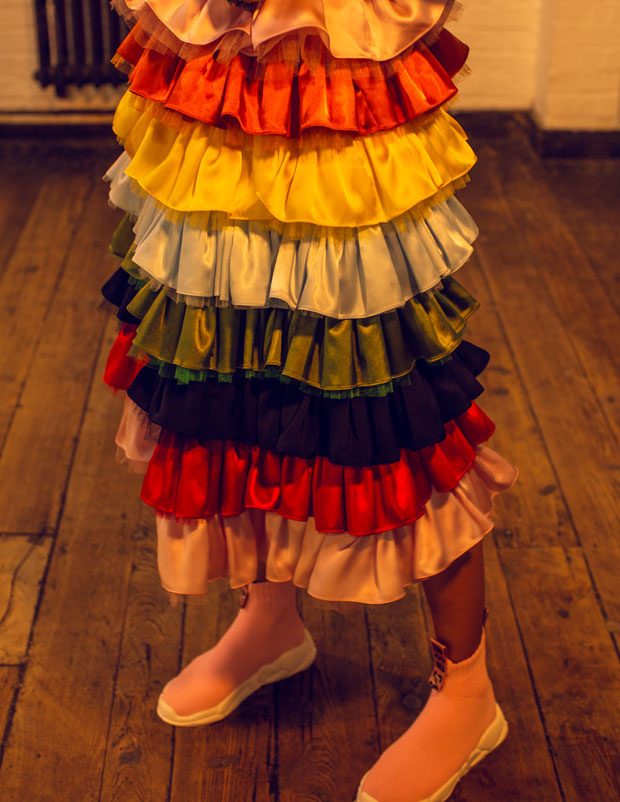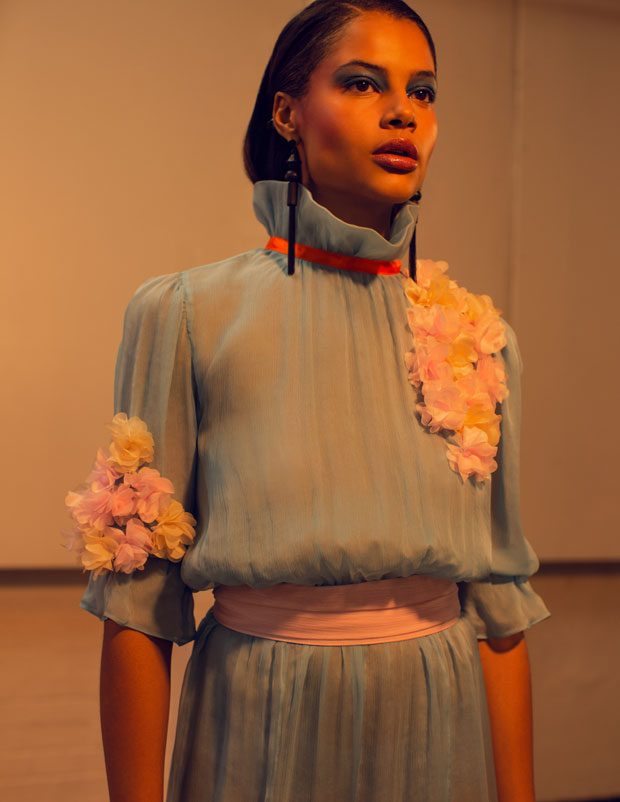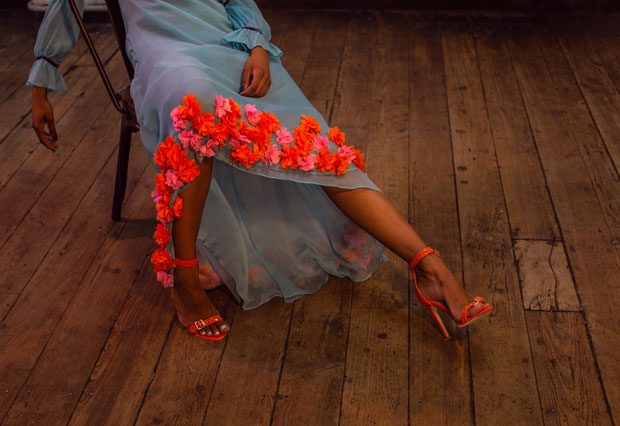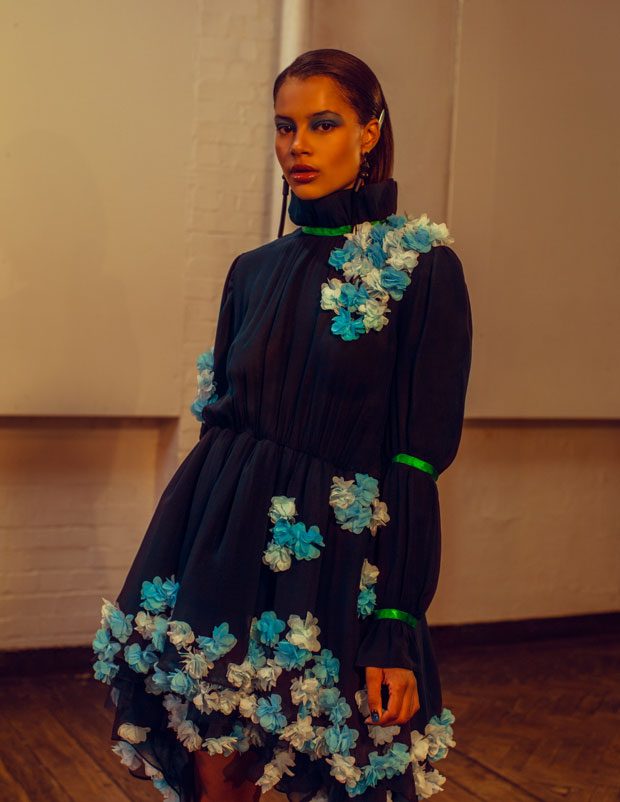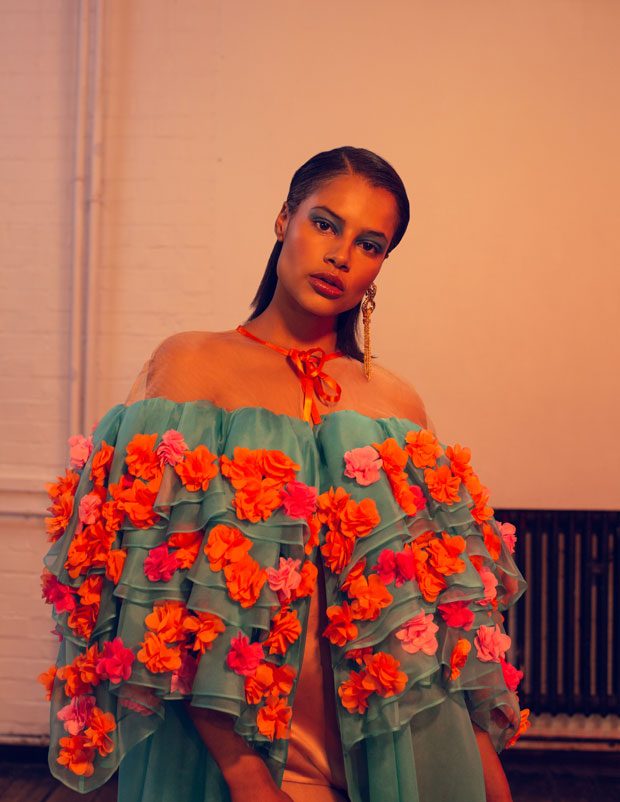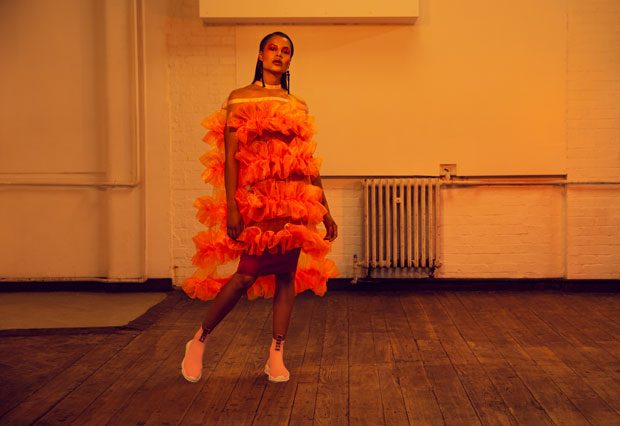 Designer Nana Gotti – www.nanagotti.com
Photographer Frederick Wilkinson – www.frederickwilkinson.com
Hair Stylist – Linus Johansson
Beauty – Ksavi
Model- Nadya Maki