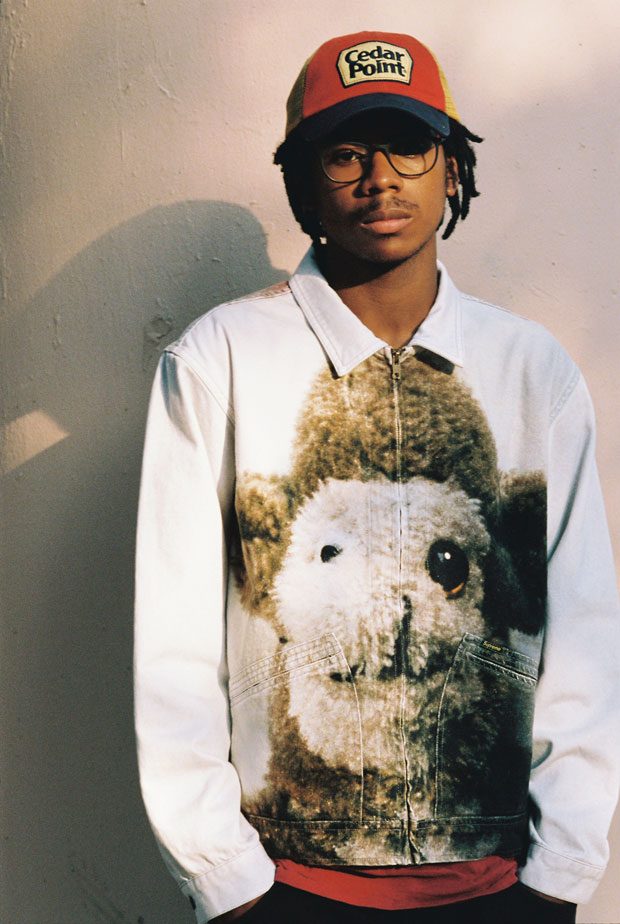 For Fall 2018, Supreme has prepared the collection featuring the iconic artworks from American artist Mike Kelley – More Love Hours Than Can Ever Be Repaid and The Wages of Sin, Ahh…Youth! and the Reconstructed History. The collection consists of a Work Jacket, Rayon Shirt, Work Shirt, two Hooded Sweatshirts, Crewneck Sweatshirt, three T-Shirts and set of eight Skateboards.

American artist Mike Kelley was born in Wayne, MI in 1954. Active in Detroit's upstart punk scene, Kelley moved to Los Angeles in the mid-1970s. On the West Coast, he developed an interdisciplinary practice spanning drawing and painting, performance, video, installation, assemblage and sound. Incorporating found objects and folk traditions, Kelley interrogated American popular culture and the rituals of youth. He died in 2012 at the age of 57, and is considered one of the most influential artists of his generation. – from Supreme
Available in-stores and online from September 6th.
Discover the collection after the jump: