Exciting news from German traditional label RIANI: at the beginning of September, a new RIANI store opened its doors in Muenster, Germany. In a very charming atmosophere, with unique decor, graceful flowers and lots of pretty pastel hues, this opening was certainly something special. Every store of the brand has its own character, features and charisma and thus, every design is different. Juergen Buckenmaier, founder and owner of the label and his wife, Martina Buckenmaier, the labels' CEO, personally welcomed their guests. More family power came from Mona Buckenmaier, Senior Business Development Manager of the brand, who welcomed the guests in a completely chic, night black RIANI outfit.
For the interior design of this store, architect Franz Werger was responsible. Rose velvet, elements made of solid timber plus an eye- catching, sophisticated Persian carpet play a central role in the design of this store. This vivid mix and match of contrary elements, old and new ones, is highly interesting to observe. What may sound like a contradiction is incredibly well matching together. On the one hand the massive table made of solid timber, the Persian carpet and on the other hand highly modern dressing rooms. Worth of mentioning is also the fact the Persian carpet originally belongs Martina Buckenmaier, the CEO of RIANI. With giving it to this store, she expressed her deep affinity to Muenster. Completely charming!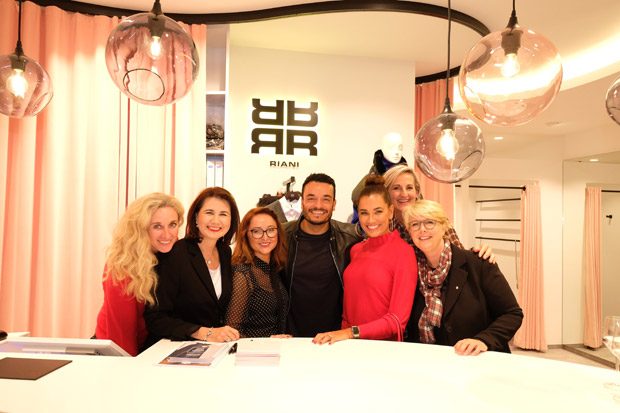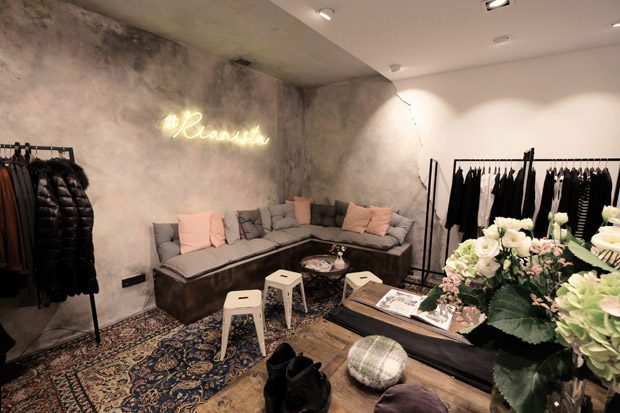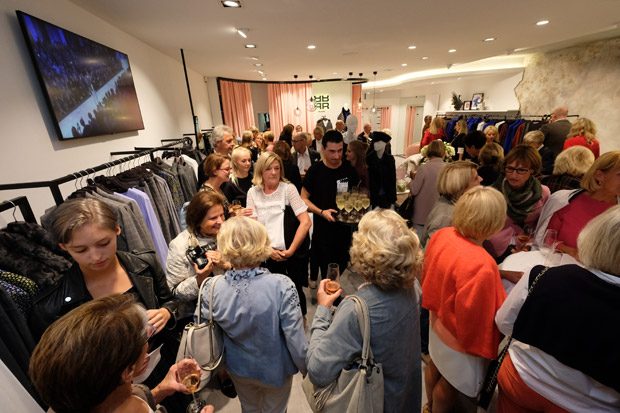 With that selection, the brand shows which values matter most for them: significance, modernity and purism. Endlessly elegant elements are creatively eased by rather rough ones. A neon "#RIANISTA"- sign shines bright on a grey wall. Feminine elements break the industrial character and thus, a very special feelgood factor is created. The imitation of cement on the walls is incredibly inspiring to witness. It was created by artist Michael Jotter.
In addition to blithe saxophone sounds, four models were presenting some highlight outfits. A plenty of looks certainly stayed in mind. Especially the capsule collection to celebrate the 40th anniversary of the label is a true highlight. We adore all the striking star prints, but also the wide range of very wearable business looks. Moreover, look at those gorgeous suits! Who wouldn't wish to have any of them in their Autumn/ Winter wardrobe…
We left the store opening with lots of inspirations and new impressions. Many thanks for being such wonderful hosts, RIANI. For those who are curious now and would like to experience the store on their own, we have the address for you:
RIANI Store Muenster
Bogenstraße 3
48143 Muenster, Germany
The shop is opened from Monday until Saturday from 10 a.m. until 7 p.m. daily. For those who prefer to shop online, please visit www.riani.de for more detailed information on where you can purchase their items.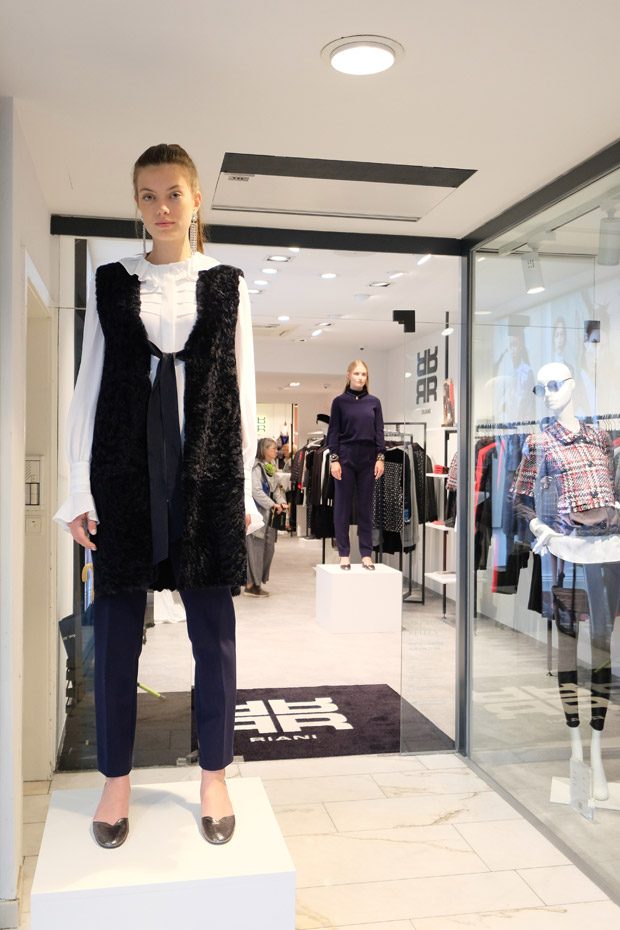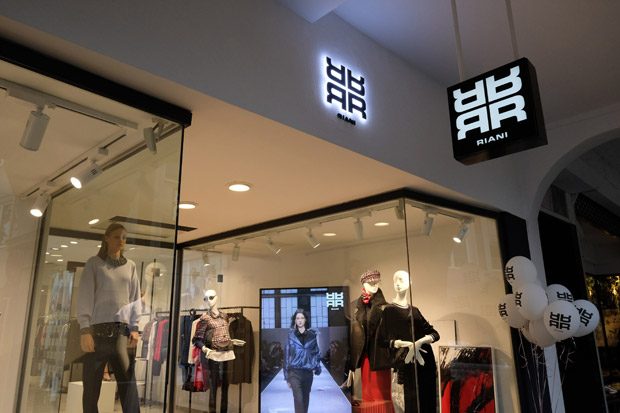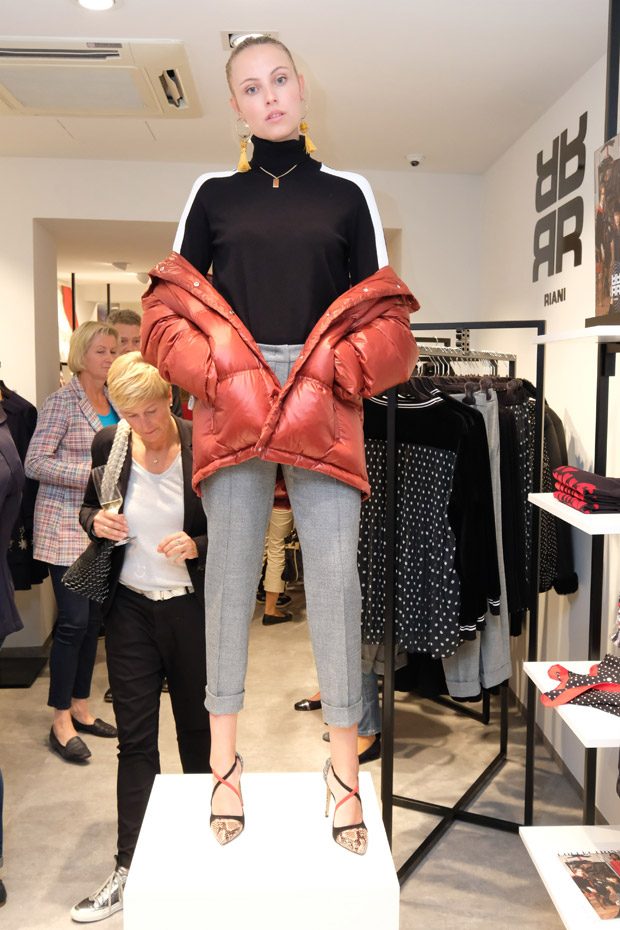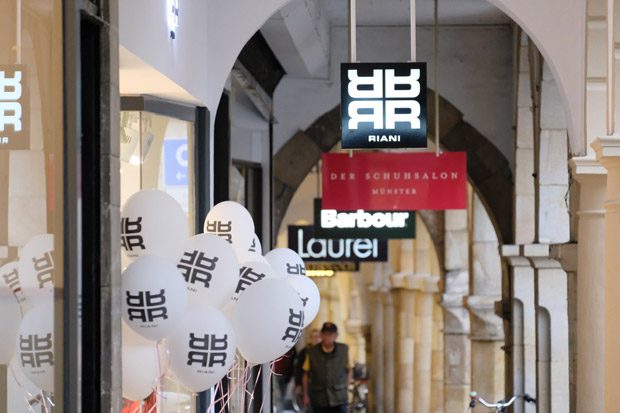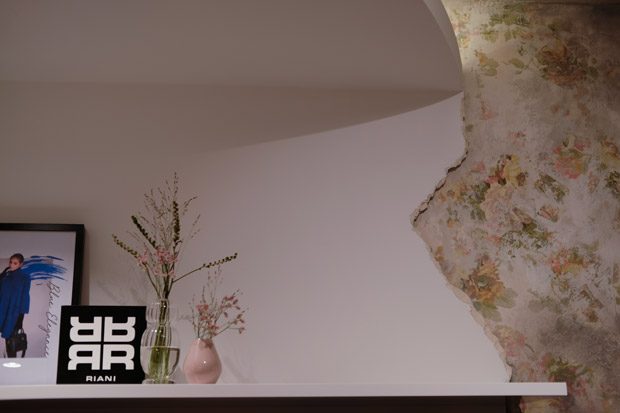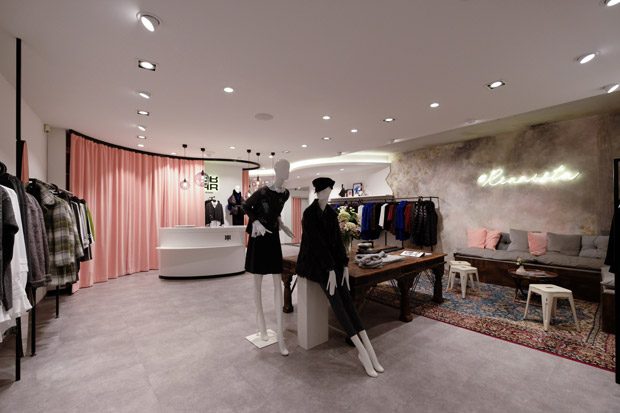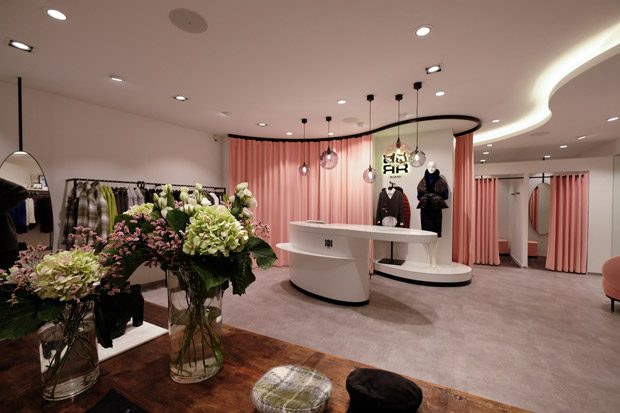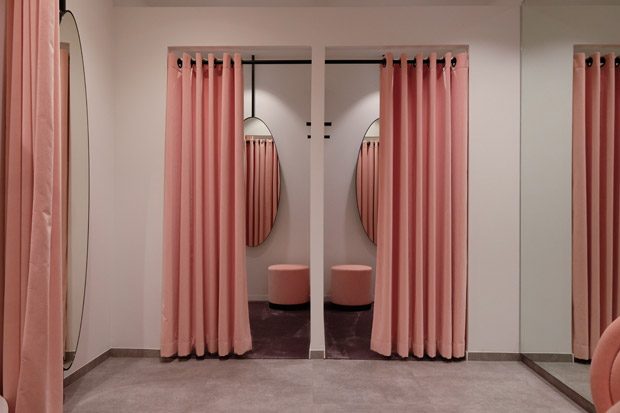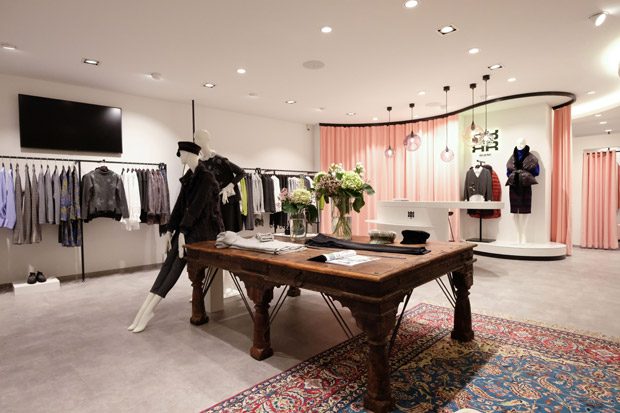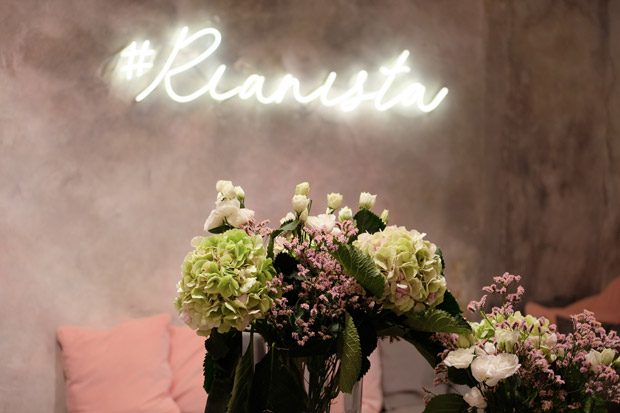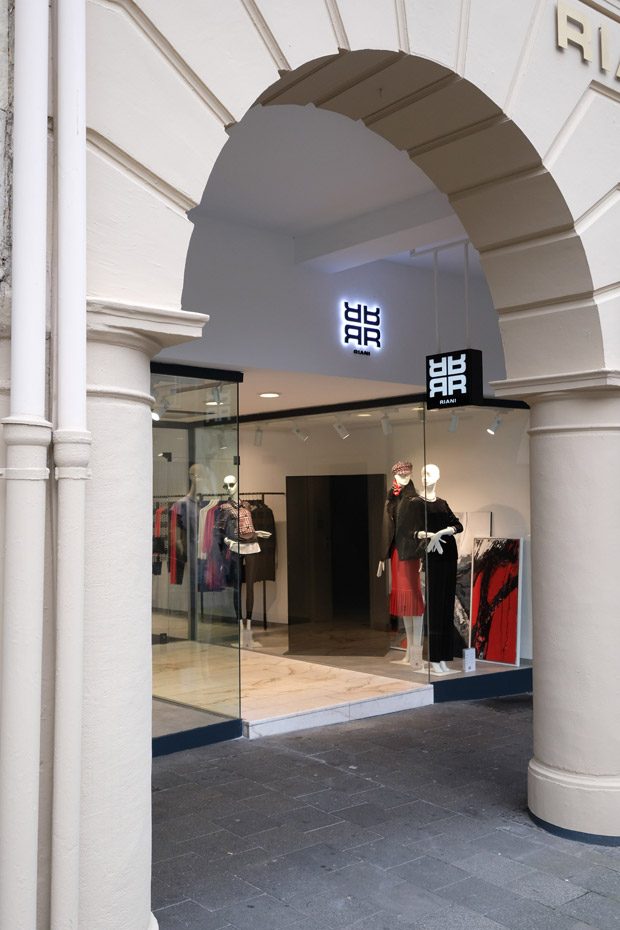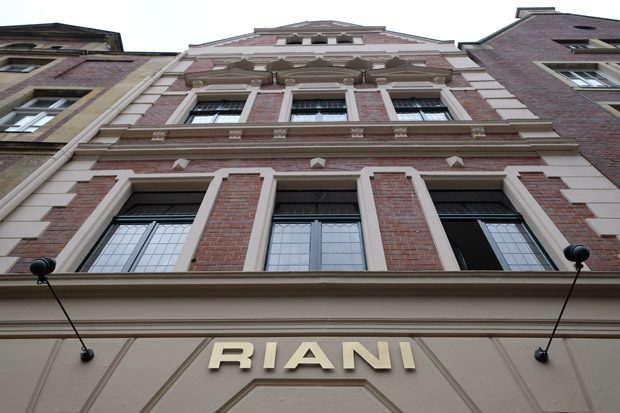 Review by Sussan Zeck for D'SCENE Magazine