The striking Hunter at Why Not Models stars in Nimfee story captured exclusively for DESIGN SCENE STYLE by fashion photographer Susi Belianska at Sudest57. In charge of styling was Angelina Lepper, who for the session selected looks from Anniye By, La Perla, Sharra Pagano, Mila Schon, A-lab Milano, Oroblu, Albino Teodoro, Vivetta, Katia Giannini, Luna di Seta, Eyepetizer, Genny, Sermoneta, and Anteprima.
Beauty is work of hair stylist Matteo Bartolini at Freelancer, and makeup artist Giuly Valent at MKS Milano. Flower arrangement by Olga Drokina. Discover more of the session below:
Skirt: Mila Schon
Highneck top: A-lab Milano
Top: La Perla
Earrings, ring: Sharra Pagano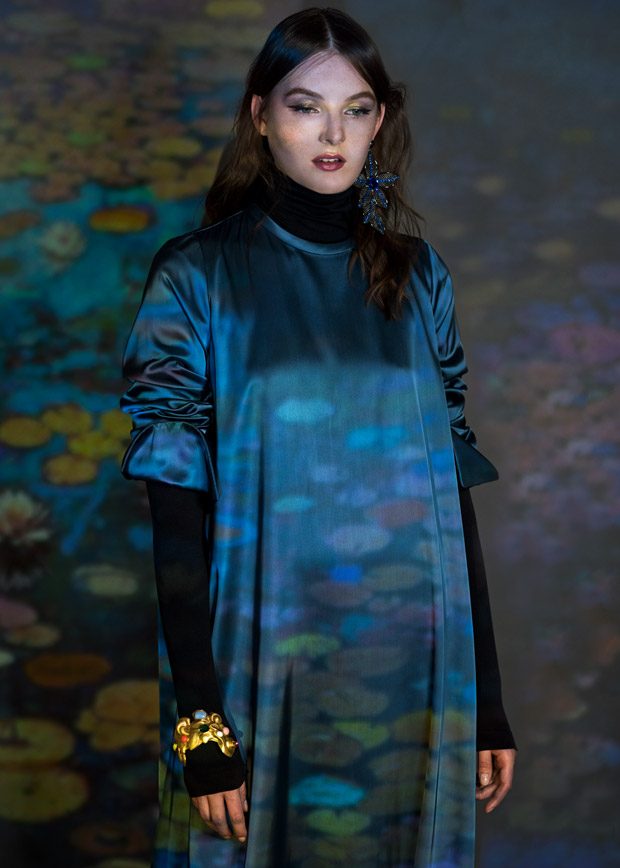 Highneck top: Oroblu
Dress: Albino Teodoro
Earring and bracelets: Sharra Pagano
Dress: Vivetta
Shirt: KATIA GIANNINI
Kimono: Luna di Seta
Bracelet: Sharra Pagano
Glasses: Eyepetizer
Dress: Genny
Gloves: Sermoneta
Earrings, bracelet: Sharra Pagano
Body: La Perla
Top: Albino Teodoro
Skirt: Anteprima
Bracelet: Sharra Pagano
Dress: Anniye By
Top: La Perla
Bracelet, earrings: Sharra Pagano
Photographer: Susi Belianska at Sudest57 – www.susibelianska.com
Stylist: Angelina Lepper
Hair Stylist: Matteo Bartolini at Freelancer
Makeup Artist: Giuly Valent at MKS Milano
Model: Hunter at Why Not Models
Flowers Decoration: Olga Drokina
We love hearing from you, connect with us on Twitter, Instagram and Facebook.