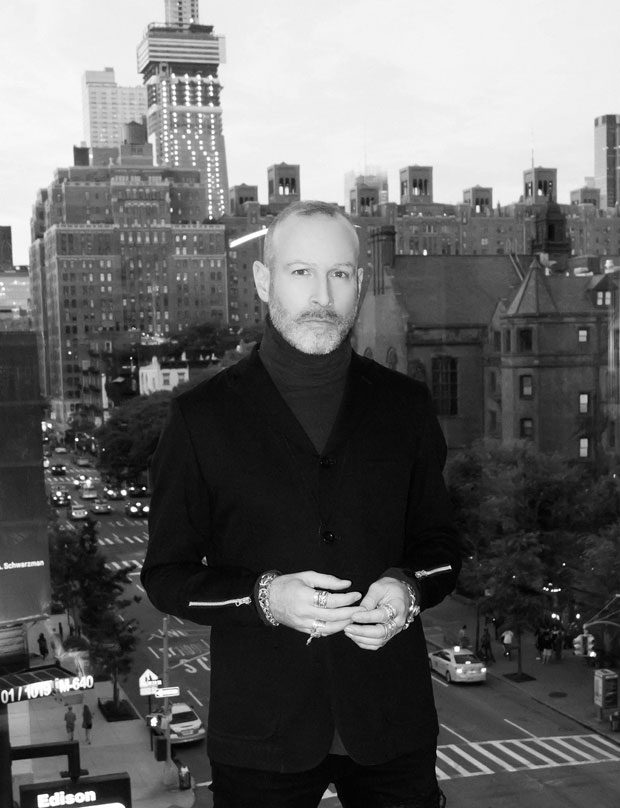 Editor KATARINA DJORIC sits down for an exclusive interview with Design THIERRY LASRY to talk about his beginnings in eyewear design, living between New York and Paris and the future of his growing fashion brand.
Read more after the jump:
Tell me about the beginnings. How did you choose sunglasses?
Pure DNA I might say, my father is an optician, my mom formerly a designer. I mean what else could do? [laughs]
How did you come to start your own label?
I launched the brand late 2006. At that time, sunglasses were barely considered a fashion accessory. However, the fashion houses were completely outsourcing the design, production and distribution of their collection to licensees. Available products on the market were most of the time of poor quality as well as basic design and featuring large logos on the temples and produced under very different quality standards from anything you could expect from other goods coming from those big brands. I fell there was a lot of space to come up with something authentic, handmade in France with a truly creative design for it's signature, and of course no outside logo.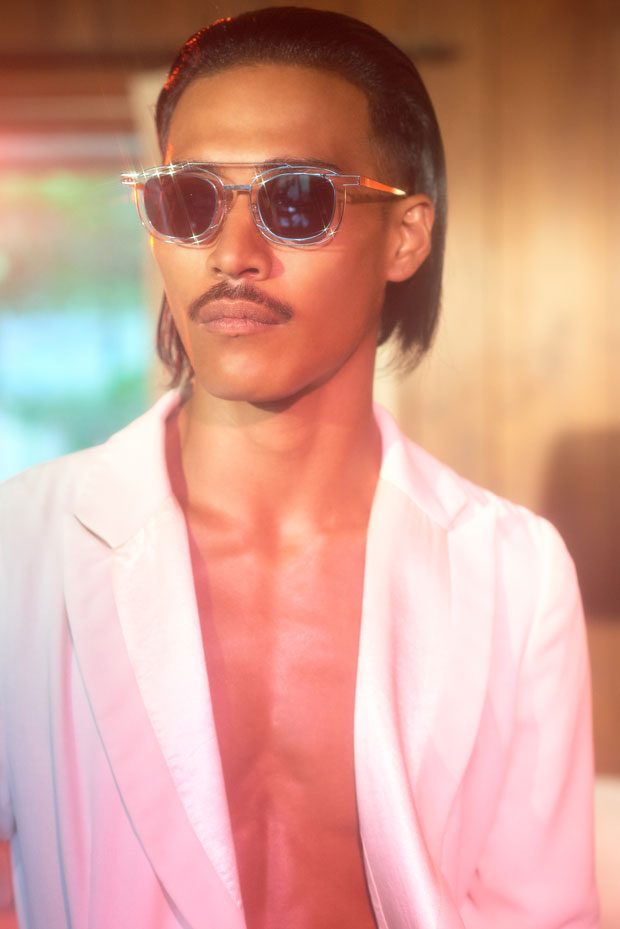 When you started out as a young designer, did you ever think you would achieve the amount of success that you have?
I was convinced success would come organically, basically that once the product would be in the right stores, it would attract the right people and everything would snowball then. However no, I would have never have thought when I launched the brand in Paris at that time, that we would end up having major celebrities wearing the sunglasses. Today we are sold in the most prestigious boutiques worldwide and we end up doing collaborations with Fendi and Acne Studios to name a few. I guess I was right at the right time and a bit ahead of it too, timing is everything when you launch a brand.
You live between Paris and New York, how much do the cities themselves play part in your collections?
No doubt they play a big part on me, on who I am and what kind of state of mind I can be in when I design the collection. New York gives me an incredible energy on a personal level and its architecture somehow influences the geometric design of the frames while Paris brings the elegant touch to the collections.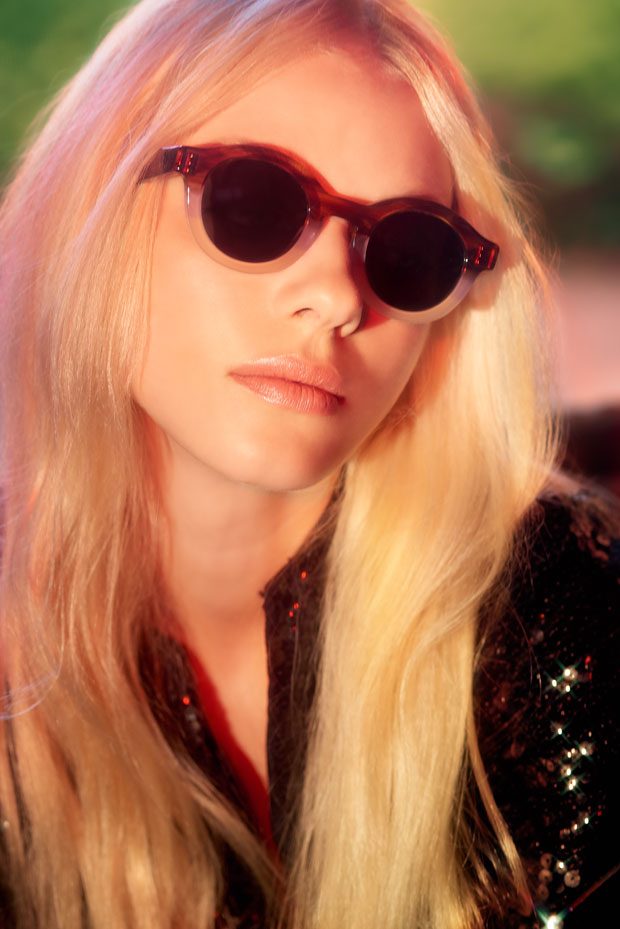 Who would you consider to be the most inspiring person in the fashion industry today?
Michele Lamy, I am obsessed with her.
How important is individuality to you when it comes to designing?
Designing is still a quite individual work for me however lately I've started to surround myself with a good design team as part of the process.
After almost 12 years of designing sunglasses only, you have launched your first optical collection this September. What was the response of your customers?
Everybody is beyond excited, customers have been waiting for this moment for so long, this is really a fun part of my journey.
It is tough coming up with new ideas year after year. Where do you find your creative inspiration?
I have my eyes wide open 24/7 so anything can really be a source of inspiration, an exhibition, a movie, a song, an architecture.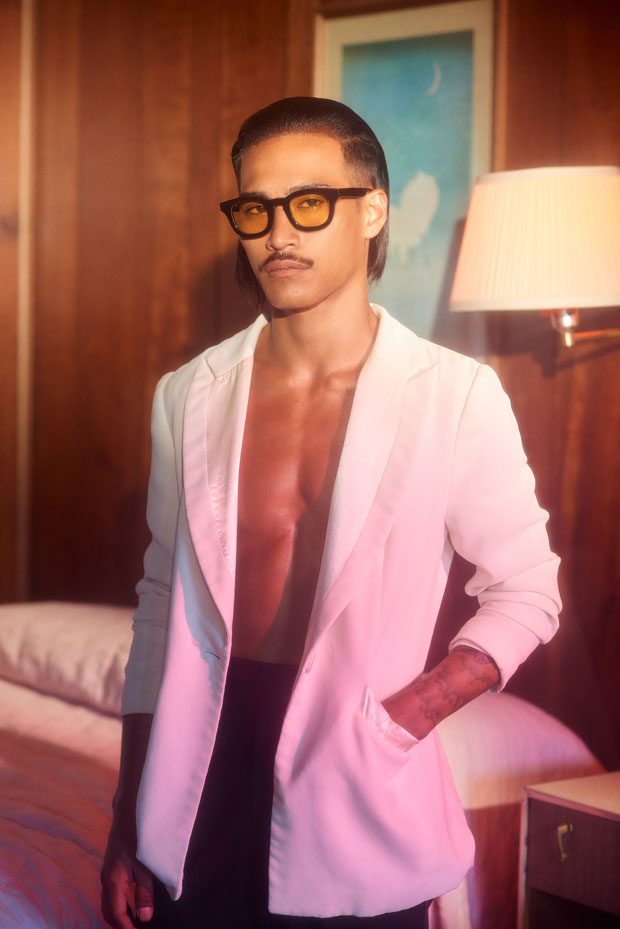 Are there times when you need to scrap your designs and start again from scratch?
I actually never work from scratch, I always start from something I have done in the past and then make it evolve into unexpected directions …
You already had Rihanna, Nicole Kidman, Kate Moss, Lady Gaga wearing your design. Who would you like to see next?
Would actually love to have Men wearing the sunglasses now that we have a masculine collection, let's say Travis Scott, 2 Chainz, Lebron James and Justin Bieber!
If you could describe your design aesthetic in three words, what would they be?
Flattering. Geometric. Elegant.
How do you see yourself growing in the future?
Expending the aesthetic DNA of the brand through over products or projects.
Keep up with Thierry Lasry and his brand on Instagram @thierrylasry
Available in print & digital – get your copy.