More new businesses are using ingenious ways to create a work environment that fully suits the envisioned work projects, processes and personalities perfectly. As younger designers and artists are now entering the workforce, we are seeing some phenomenal new workplaces that are hip, cool, trendy and gorgeous enough to spark the creative forces that are present in every true artisan.
Some companies are even transforming old local warehouses and factory buildings into mesmerizing new studios fit for the new breed of today's fashion designers.
Tips For Transforming an Old Factory Into a Trendy Fashion Design Studio
After finding the right older building for your new fashion design studio location, there are some practical tips to make use of the older materials while creating a brand new studio environment that is relevant to the design preferences, comfort working condition requirements and other building considerations for today's quirky, fun and free-spirited fashion design artists without spending a fortune. A thorough inspection and assessment of any preliminary changes that need prompt attention should be first on the list.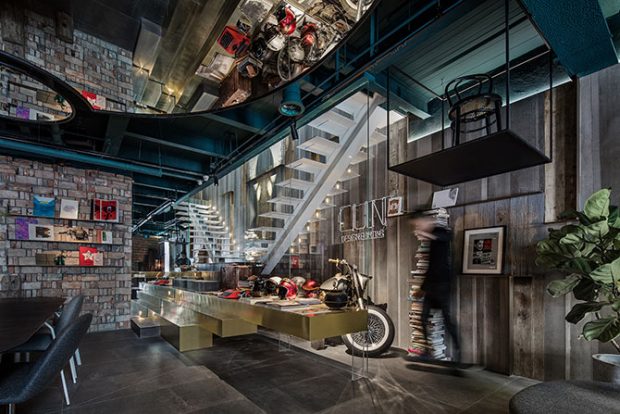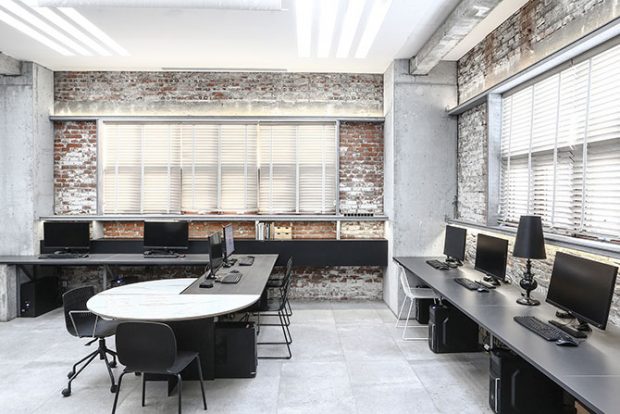 Imagine if workers were deep in the creative process of developing their new fashion line when out from the fabulous fabric swatches or fashion clothing racks ran a scared mouse or other rodents. Structures like these long abandoned buildings often are infested with undesirable pests like insects or rodents. This not only looks bad, but it can also be unhealthy for those inside. Even small insects like termites can do massive and costly damage to valuable building materials if not caught, and your first order of business should be to hire a local professional pest control service. These professionals will know exactly what types of bugs, rodents and other pests are most likely to be found in your exact location, and they will know where they hide plus have the knowledge to quickly and effectively get rid of them.
Include Up-and-Coming Trendy Artwork That Inspires Free-Spirited Designs
Use intriguing art and other interesting design choices to give your hip new space that free-spirit atmosphere that the majority of artisans prefer when creating their masterpieces. More artists can be found these days that have truly unique ways of expressing their visions into enchanting and unusual works of art. These marvelous art pieces can include modern sculptures that use eco-friendly materials, mesmerizing wall murals with stunning color combinations, and just about anything else ever imaginable.
Use Local Materials That Are Sustainable and Earth-Friendly
The great thing about remodeling an old factory or other structure is the wealth of original materials that are often still present on the site. Innovative architects and builders are incorporating these items to fashion delightful ceiling, wall, and floor surfaces from recycled woods, stones or metals like copper. Consider refurbishing old coal stoves, ceiling fans, and neon signs into modern workplace additions that retain the flavor of the original design while blending them with stylish office, studio, or workplace features. Try adding a slab of reclaimed wood, concrete, or natural stone to the top working surface of a conference table.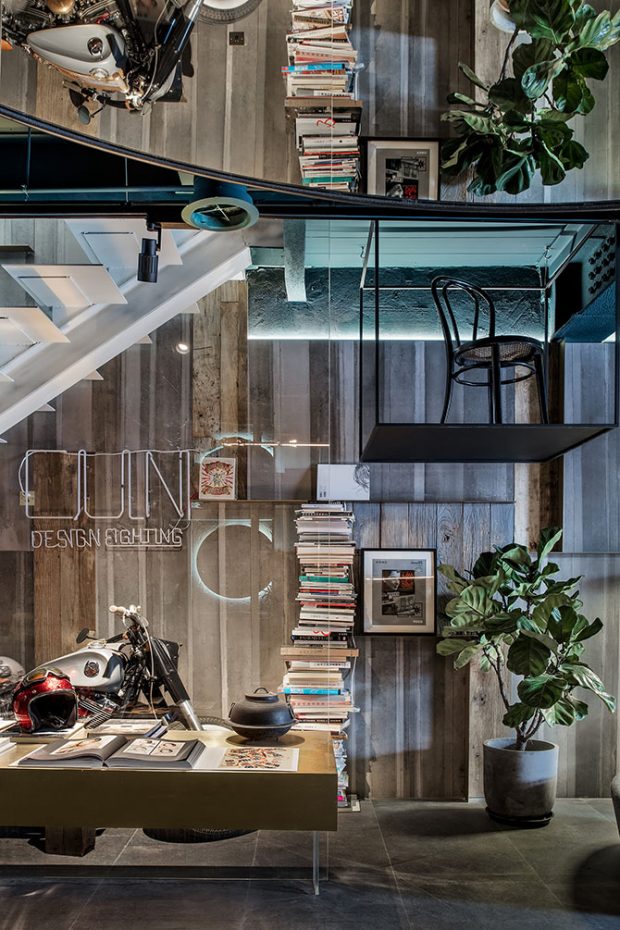 Incorporate Green Lighting, Furnishings and Energy-Saving Heating/Cooling
Smart builders incorporate green features into their modern designs to add dramatic flair, decrease costs and encourage planet conservation efforts in the local communities. Consider fashioning leftover metals, stones, and woods into truly amazing one-of-a-kind light fixtures that can be fitted with energy-saving LED bulbs. This is one way to get the workplace occupants lit for work without harming our incredibly spectacular planet as an added bonus. Consider incorporating more reclaimed materials into the furniture, decor and other space additions.
To keep operating costs down even further, invest in energy-saving technologies like solar roof panels that let in more natural light, while saving power costs for years into the future. Install an energy-efficient heating and cooling system that can keep the indoor air quality fresh, comfortable, and free from many common air irritants prevalent in so many public buildings today. For more money-saving older-building renovating ideas, check out sites online, in architectural design magazines, and television home/business improvement shows that feature new building remodeling designs that savvy and talented builders, designers and private business owners have already completed.
The impressive images feature CUN Design studio who has shaped on it's own their 700 m2 office space in Beijing China. The space is a great example of transforming an industrial factory building into a not only comfortable and modern space, but also functional – you can discover the full project and more details on our ARCHISCENE magazine's web page.