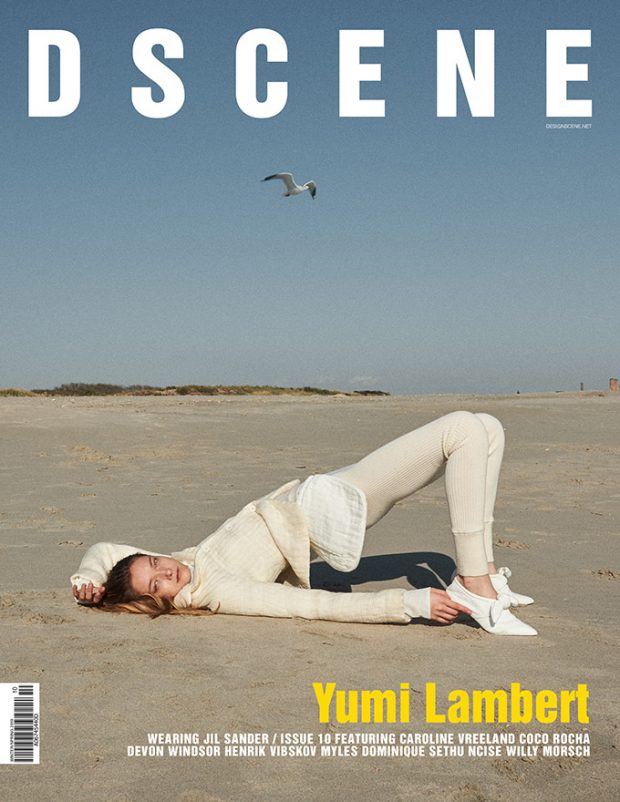 YUMI LAMBERT sits down with our Editor ANA MARKOVIC to talk about starting young in the fashion industry, working with Karl Lagerfeld and the need for transparency in the modeling industry.
Read the interview and discover more the cover story after the jump: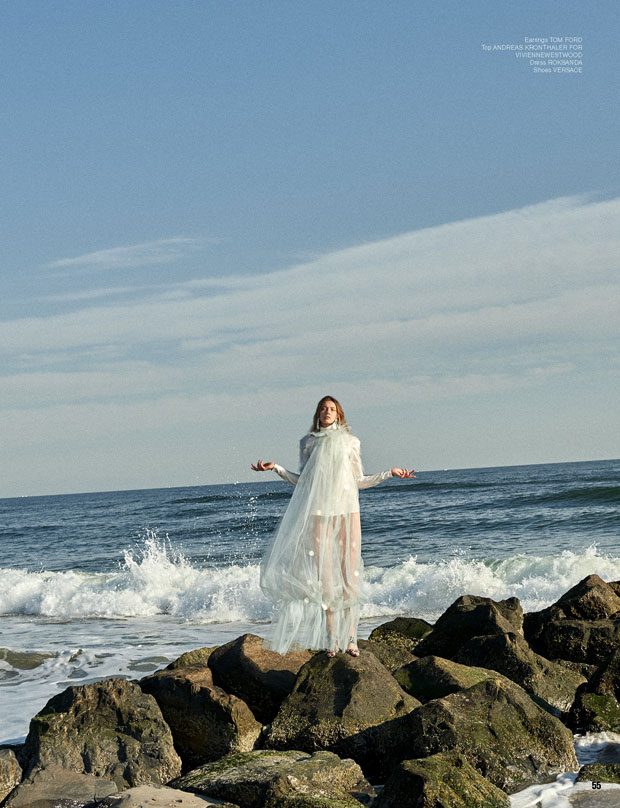 How did your modelling career start? 
I started modeling in 2010, at the beginning I was more involved on the Belgium and European markets. In 2013, I did my first fashion week season and walked for Karl Lagerfeld who offered to cast me in his Chanel campaign shoot the same season.
What was the first thing you learned as a model?
The first thing I learned is to be respectful of every person working in this industry.
You started your career at the age of 15, and soon after became the face of Chanel, was it overwhelming for you as a newcomer to work with Karl Lagerfeld?
The first time I met Karl was for a hair and make up test at Fendi, I couldn't even believe I was physically in front of such a fashion icon! So of course I was really excited and honored when he personally asked me to work even more with him!
What are the pros and cons of starting young? Looking back do you think girls should be part of modeling industry before they turn 18?
The fashion industry was quite different when I started, Instagram didn't exist at the time. Still today, starting young might give the opportunity to turn more mature much younger and discover the world. This is still a real pleasure everyday in my life but no one knows themselves at this age and no one is really prepared to face this industry. Even if today's teenagers are more aware of all the social media and more ready for the world than I was, I wouldn't advice to start younger than 18 years old.
When you think about your work, what is the first shoot that comes to mind and why?
I believe that what turns modeling into real work is the sheer amount of shooting days you might get. Especially the enormous difference between them. One day I was shooting an editorial outside during a rainy day with a small pig in my arms and a week later shooting swimwear on a paradise beach with Partick Demarchelier behind the camera. Modeling is full of surprises every day you are working.
How much has fashion industry changed you?
Working in fashion has generally changed my sense of style. Your wardrobe says a lot about who you are and what you like when you start to understand the power behind it. As I had the chance to work with some of the most luxurious and well known fashion brands since the beginning of my career I always had a particular attraction to fabrics and patterns.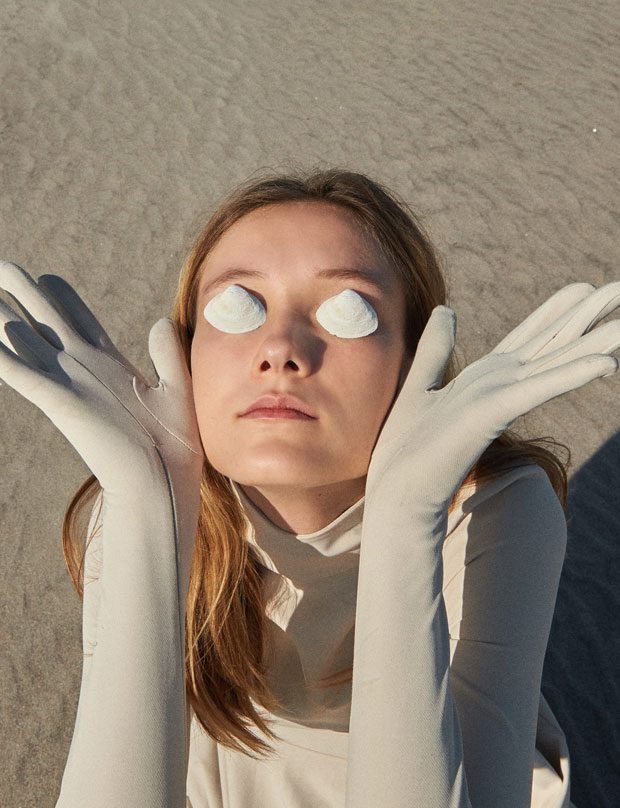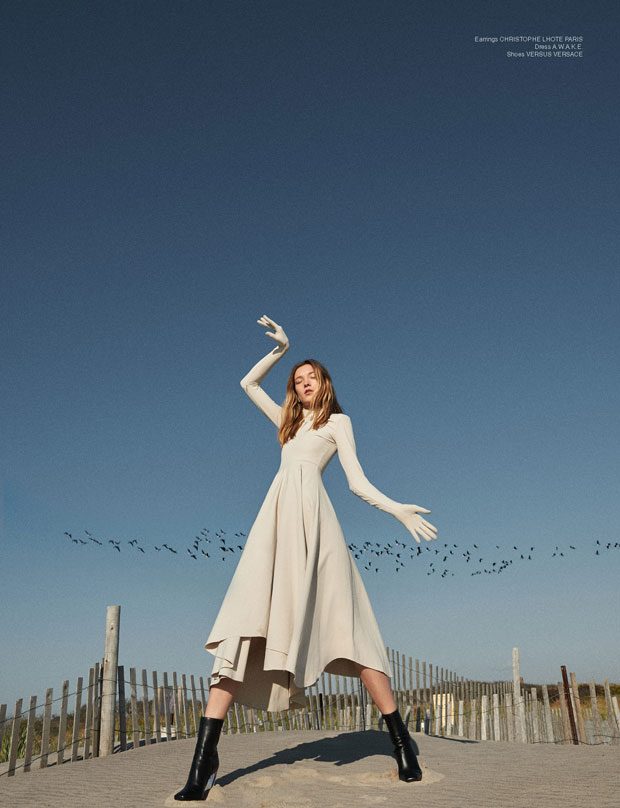 Do you think becoming a Chanel girl that early also had an impact on your style?
Yes! Chanel especially made me realize how important is the history behind a fashion brand and how much effort it goes into creating individual style.
You took Victoria's Secret Fashion Show runways in 2014 and 2015, tell us about that experience. What's the difference between walking a Victoria's Secret Fashion Show and walking a high fashion show?
In 2014, when I got confirmed for the show, it was a true dream come true moment. When I was younger, I would always watch Victoria's Secret shows and feel mesmerised by the beauty, the energy and confidence those women posses. When I walked the show myself, I realized that this energy wasn't only coming from the actual show, but it's actually the whole process from the casting to the runway, the whole team – and I really mean everybody from the catering to the creative team –  has this wonderful energy. This happiness comes from the thought of creating a magic moment which is to inspire millions to dream. Walking for Victoria's Secret really means being part of the family as well as an unforgettable adventure.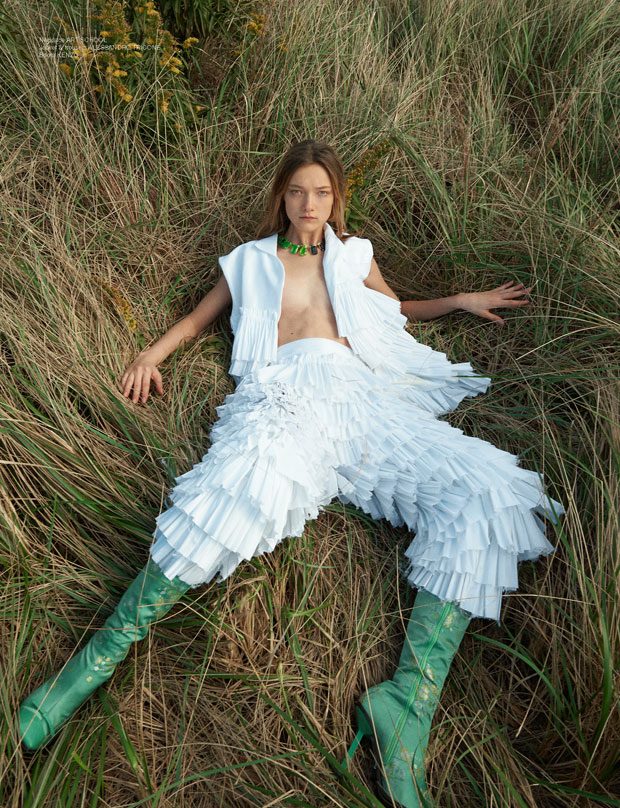 With all your experience how would you describe a model's life?
A model's life is a life full of unexpected moments, you simply never know what will happen the following day. It's really hard to keep a routine, maintain relationships but it is also a life that allows you to travel and be free. It's also a lifestyle, people look up to us and we have to show some kind of an example.
Do you have any unfulfilled dreams when it comes to modeling?
I want to use more of the capacity and contacts I've made in all these years to help the world, work with more charity organizations, try and make a real change. Even more today with the social medias, we can send a message to the world and take part in charitable organizations is something we should all do.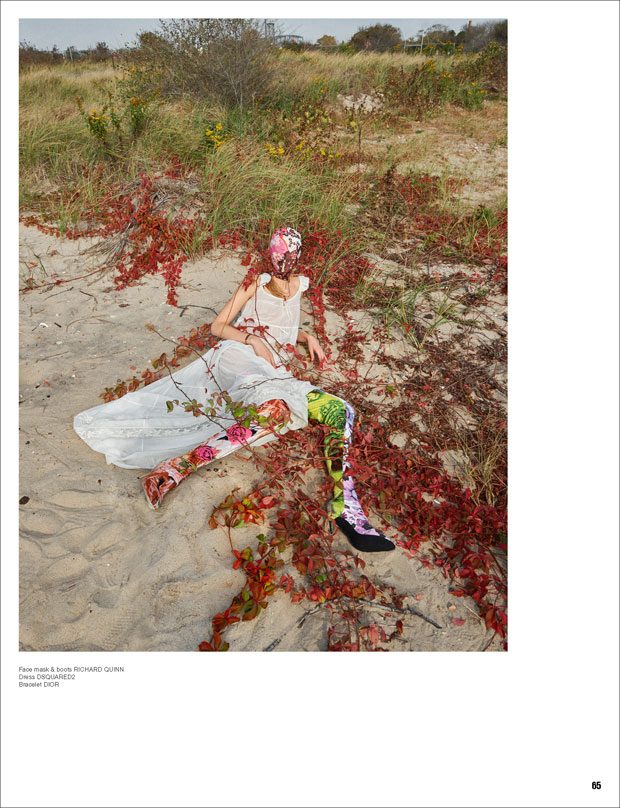 When it comes to social media what do you think about their general impact on the fashion industry? 
Social medias have a two side effect. In one hand, it gave the possibility for people to express themselves, to show their personality, to speak about charity work and become closer to the world. It also allowed newer and smaller brands to take a spotlight. But on the other hand, today social medias made us focus on the amount of followers rather than anything else and that pushed people to become superficial. I believe it also killed a little bit of creativity.
If you could change one thing about the fashion and modeling industry what would it be?
I would like the industry in general to be less opaque. I mean that, especially when you start as young as me, you land in a world that you are not often ready to handle on your own. We have no idea of ​​the legal procedures such as getting travel and work visas or paying our taxes and many lawyers are not even able to explain the complexity of it all to us. More transparency would also allow the models to manage their careers better and completely understand how to pull the strings on their own from the beginning of their career.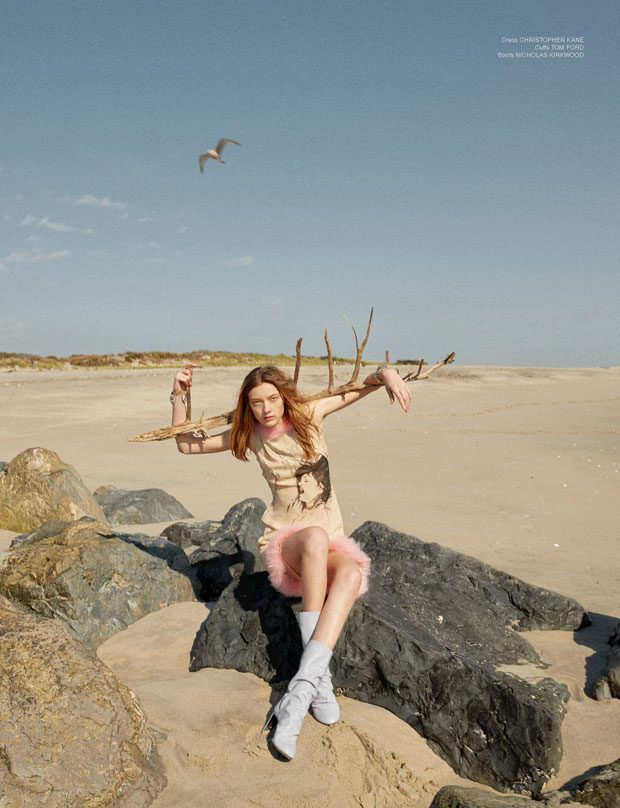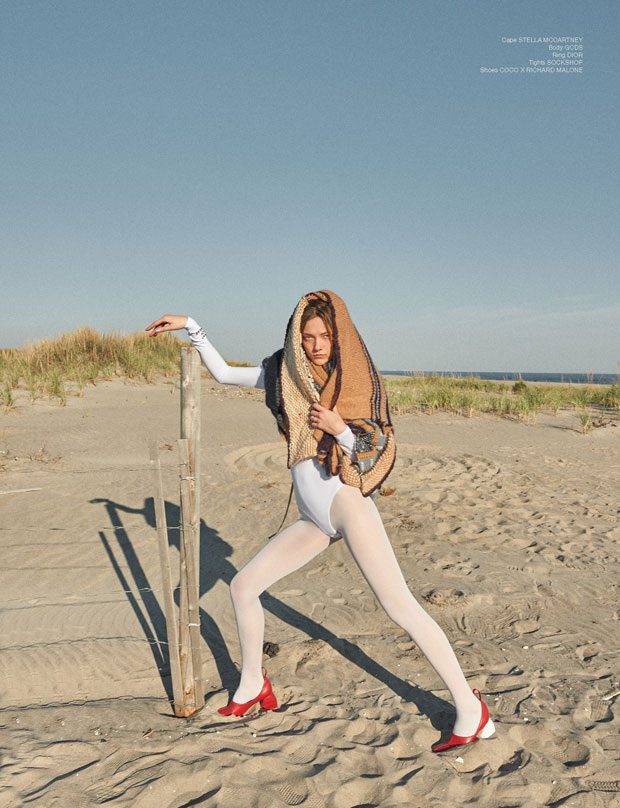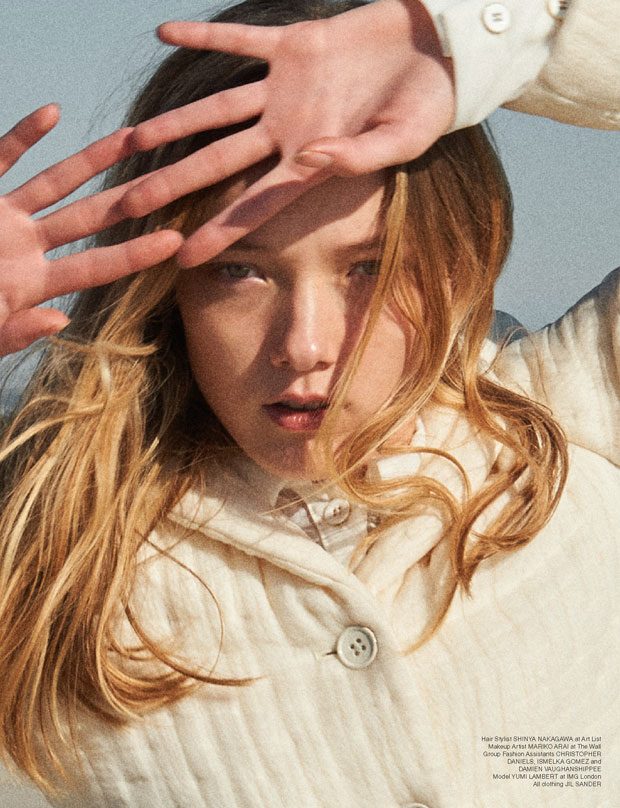 You already mentioned charitable work, what's an important cause you support?
I'm working with the humanitarian office of the UN to create different groups of Influencers who are able to address various problems and spotlight humanitarian efforts on social medias. I would like to take an even closer part in such causes and help at the source.
Your tip for taking the best photo?
I'm not a selfie professional so I can't really give an advice, I think pictures are very personal. They are the expression of who you are, of a moment and a feeling that you lived and you want to remember. Express in your images what you like because it's only yours anyway.
When do you feel the most confident?
When I do something I like. Whether I'm with my friends or on a shoot with an amazing team.
Keep up with Yumi on Instagram @yumilambert
Photographer EGOR TSODOV – tsodov.com
Fashion Director CHRISTOPHER MAUL – www.styleofmaul.com
Hair Stylist SHINYA NAKAGAWA at Art List
Makeup Artist MARIKO ARAI at The Wall Group
Fashion Assistants CHRISTOPHER DANIELS, ISMELKA GOMEZ and DAMIEN VAUGHAN SHIPPEE
Model YUMI LAMBERT at IMG London