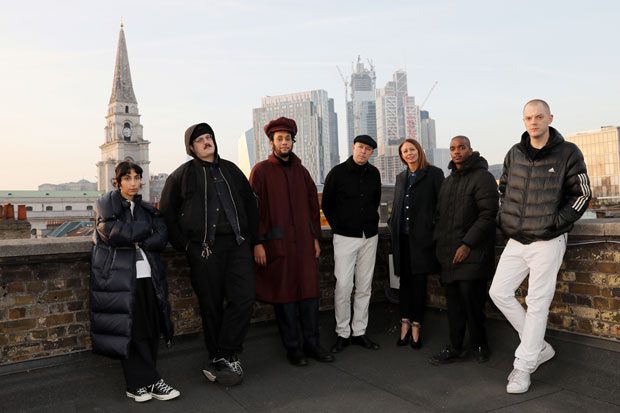 The 13th edition of London Fashion Week Men's (LFWM) launches tomorrow as a bi-annual showcase of the most creative and innovative names in the fashion industry. It takes place throughout the city from Saturday 5 – Monday 7 January 2019 and features over 40 designer businesses showcasing their latest collections.
New data for the menswear fashion industry:
Three-time winner of British Designer of the Year Menswear, CRAIG GREEN, will present a catwalk show on Monday. ART SCHOOL will kick-start the weekend with their first on schedule catwalk show on Saturday morning while British Emerging Talent Menswear winner A-COLD-WALL* will show on Monday. COTTWEILER, Kiko Kostadinov and Phoebe English will also be showing over the weekend.
See the full schedule here.
Catwalk shows are Alex Mullins, Astrid Andersen, Bobby Abley, Chalayan, E.Tautz, Edward Crutchley, Fashion East, ICEBERG, JOHN LAWRENCE SULLIVAN, Kent & Curwen, Oliver Spencer, Per Götesson, PRIVATE POLICY presented by GQ China, PRONOUNCE, Qasimi, RÆBURN, Sharon Wauchob and Xander Zhou, while Band of Outsiders, Barbour International, Belstaff, Bethany Williams, Lou Dalton, Michiko Koshino and Wood Wood will host presentations. New to the LFWM schedule are C2H4, DANSHAN, DELADA, Feng Chen Wang, JORDANLUCA and Studio ALCH.
LFWM by numbers:
• Men are proving to be the biggest spenders. Over half (53%) spent £50 or over on their last shopping trip. Male shoppers (18%) are also significantly more likely than women (12%) to have spent over £100. (Mintel, 2018)
• 70% of men are more likely to spend more on quality clothes that last. (Mintel, 2018)
• Online menswear sales continue to grow, 54% of male clothes shoppers agree it is more important to shop online for clothes than instore. (Mintel, 2018)
• 49% of British male shoppers are interested in finding the perfect fit and having clothes tailored to their body shape. (Mintel, 2018)
• Menswear is predicted to grow by 11% between 2018 and 2022 to reach £17.1 billion. (Mintel, 2018)
• 10,000 miles driven by Mercedes-Benz cars
• Over 7,000 label.m products used backstage by TONI&GUY session as well as gifted in goody bags across the seasons annually
• 2000 Warsteiner Pilsner bottles consumed