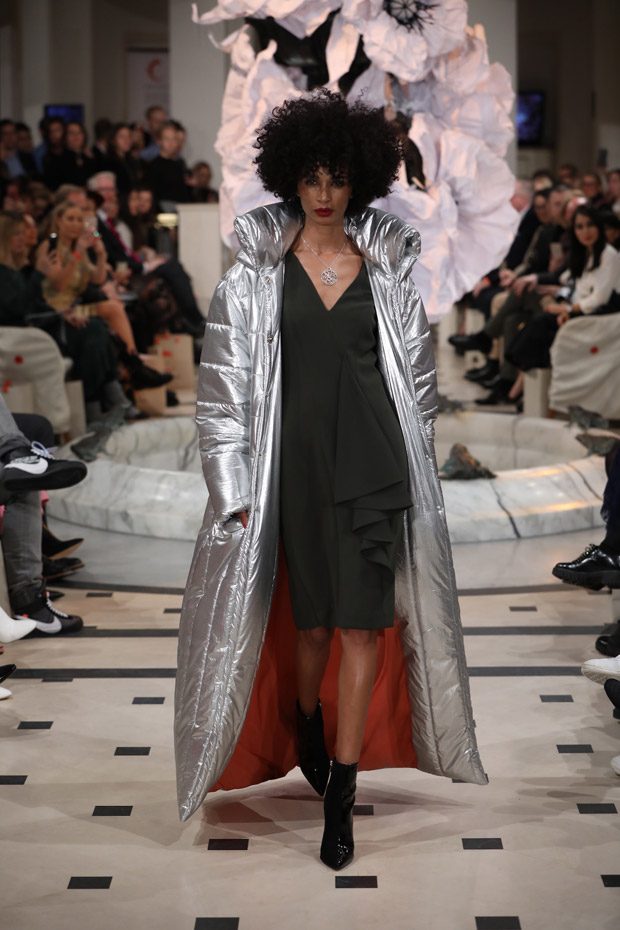 German designer Anja Gockel presented her Fall/ Winter 2019/20 collection titled "Theā́", which is originating from the Greek word "Goddess", on the 15th of January 2019. As location, one of the most prestigious hotels in Berlin, Hotel Adlon, was chosen. This sophisticated setting perfectly underlined the mood of this line. Sensual. sophisticated. strong. The whole collection aims at empowering women by underlining their strengths. It is the perfect collection for a contemporary woman that prefers to dress in feminine pieces and stays true to her authentic yet courageous character. You only live once, so wear the clothes that make you feel happy.
Continue below to read full review by our Germany Contributor SUSSAN ZECK:
Layering plays a central role in this collection. Thus, a bunch of layers of different fabrics are vividly mixed and matched together. Therefore the overall image stays a playful, unique one. Clean cuts are paired with highest- quality cashmere pieces. That makes the looks very wearable yet stylish, with just the right amount of each. The femininity and free spirit of women is emphasized. Over- sized tendencies can be found in various looks of this collection, they invite you to snuggle down in them during cold winter days.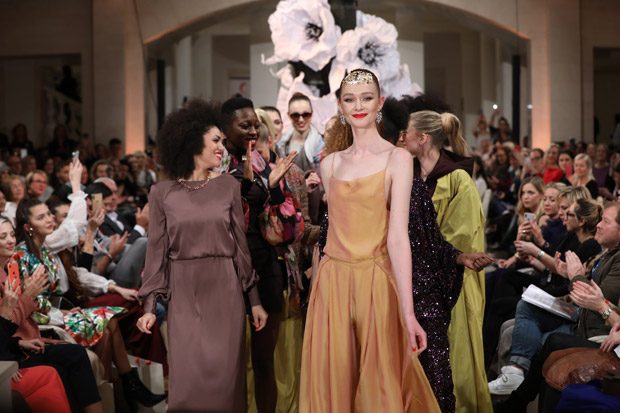 In addition to these strong looks, the jewellery is underlining the glamorous effect. As jewellery partner, "Juwelier Leicht", was chosen. "Braun Büffel" bags are worn next to the outfits in a highly nonchalantly way. The glamorous make- up looks with focus on red lips round off these lavish looks. This line can be interpreted as a celebration of femininity and its strengths and we cannot wait injecting some of these looks into our Fall/ Winter 2019/20 wardrobe.
Picture Credit: Anja Gockel, www.anja-gockel.com
Review by Sussan Zeck for D'SCENE Magazine