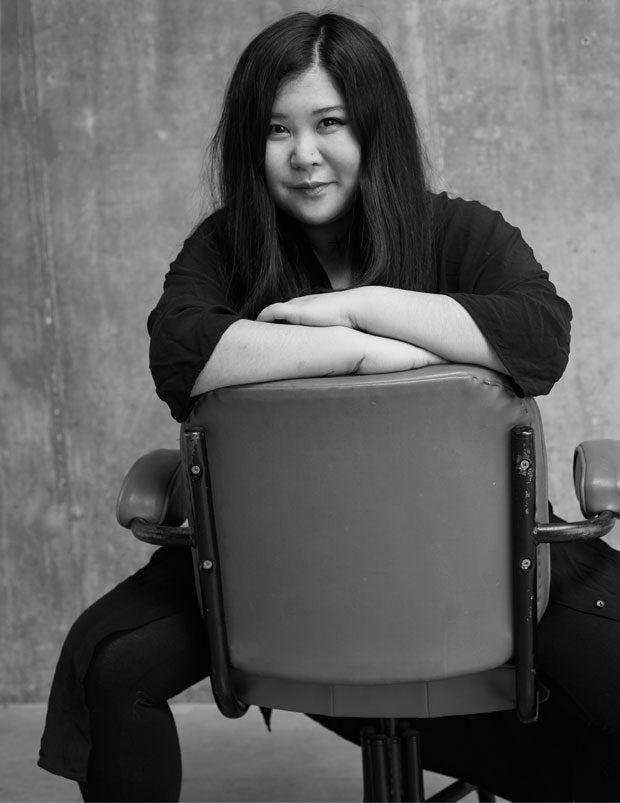 WANBING HUANG the founder of AT-ONE-MENT sits down with our editor KATARINA DJORIC to discuss the meaning behind the name of her label, mix of art and fashion, and future plans.
Read more after the jump: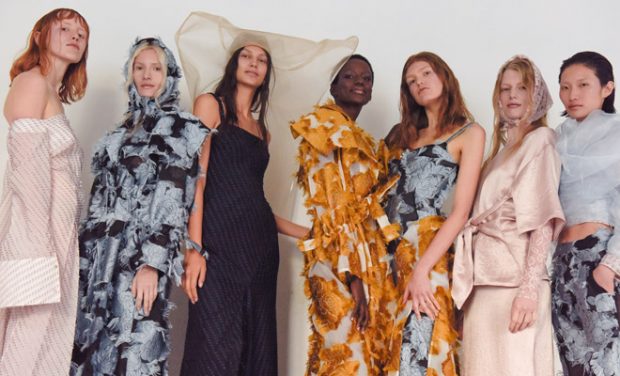 How and when did you start designing?
I have started designing small accessories such as leather purse since I was a 17 year-old teenager, it is one of reason that persuaded me choose the womenswear pathway.
How did you come to start your own label?
I want to visualise human emotions and tell my feelings, opinions towards the society through fashion. Therefore, I have started my own label and launched the first collection that only consists conceptual pieces.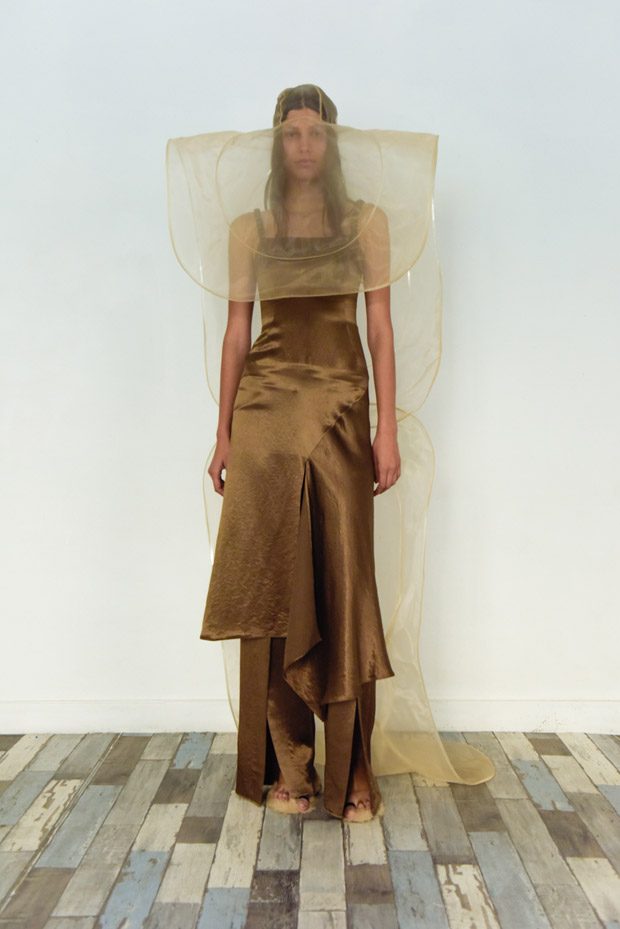 Why did you decide to change your label's name to AT-ONE-MENT?
Although I have started my label before my graduation, I feel like my completion of study is a turning point in my life and I want to commemorate this new start. The word "AT-ONE-MENT" comes from "ATONEMENT", At-One-Ment means union, embracing by light and seeking redemption. I think this word can represent my creation path, which I see every step as ritual in my life to explore human conscious complexity.
How important is individuality to you when it comes to creating garments?
I think the individuality of a designer is the crucial element that make his/her work distinctive, and the designer's way of presentation and skills are his or her communicate method with the audiences.
You identify yourself both as a visual artist and as a fashion designer. How do these two disciplines complement one another in your design process?
Being a fashion designer possesses designing and tailoring skills allow me to create clothing collections. Being also a visual artist, I am able to tell the stories of my collections more completely with my artwork, which I always present them in my fashion shows or presentations and lookbook photography. My artwork and fashion design are always inspired by drawings, sculptures, photography, films or performing arts. Those artworks that inspired me during my design process stir my emotions and lead me to another inspiration, whether it is on textile development or clothing design. It is like an inspiration cycle and this is how the two disciplines complement one another.
Does your Chinese background influence your work? How so?
I would like to describe my background specifically as Guangzhou people. I was born and grew up in this significant city in Southern China and my mother tongue is Cantonese. Guangzhou is a East-meets-West city, it's architecture, foreign trade tradition, language and prominent role in Chinese history have inspired me to create an image of a Cantonese lady and apply her grace on my work – sophisticated, global, elegant and open-minded.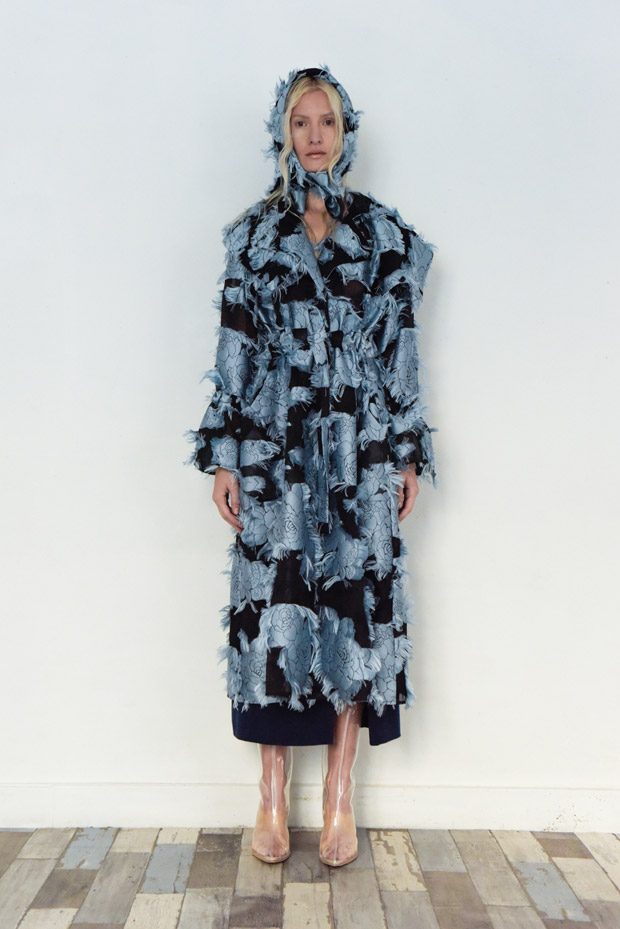 Who would you consider to be the most inspiring person in the fashion industry today?
Alexander Mcqueen. Because his creation process is to reveal his inner-self, his creation are all emotional in terms of both theme and tailoring.
How do you decide on your theme for each collection? Do they all have a story to tell?
The decision of a collection's theme depends on my emotions at the moment I am designing. Then I will blend the emotions, feelings with the movies or artwork that fit to create a story for each collection.
What is the inspiration behind your SS19 collection?
An Avantgarde, experimental French film produced in 1972 called "La cicatrice Intérieure", (the English translation is "The Inner Scar"). The development of the woman in the film is very inspiring.
What are you working on now? Can you share with our readers something about your next collection?
I am reading and being inspired by the novel "Run Away" from Alice Munro. It is inspiring my next collection development which will be spiritual and combining modern art.
Tell us about your creative process. Do you design with a specific woman in mind?
My creative process started with sketching and writing prose. I visualise the elements in those sketching and prose by researching the vintage garment. A woman image that is continuously learning and moving forward is always in my mind during my creative process.
Where do you see your label 10 years from today?
I foresee my label has fully developed a set of aesthetic philosophy, and completed by developing lifestyle products such as travel goods, homeware or furniture 10 years from today.
Keep up with At-one-ment on instagram – @at.one.ment
Available in print & digital – get your copy.