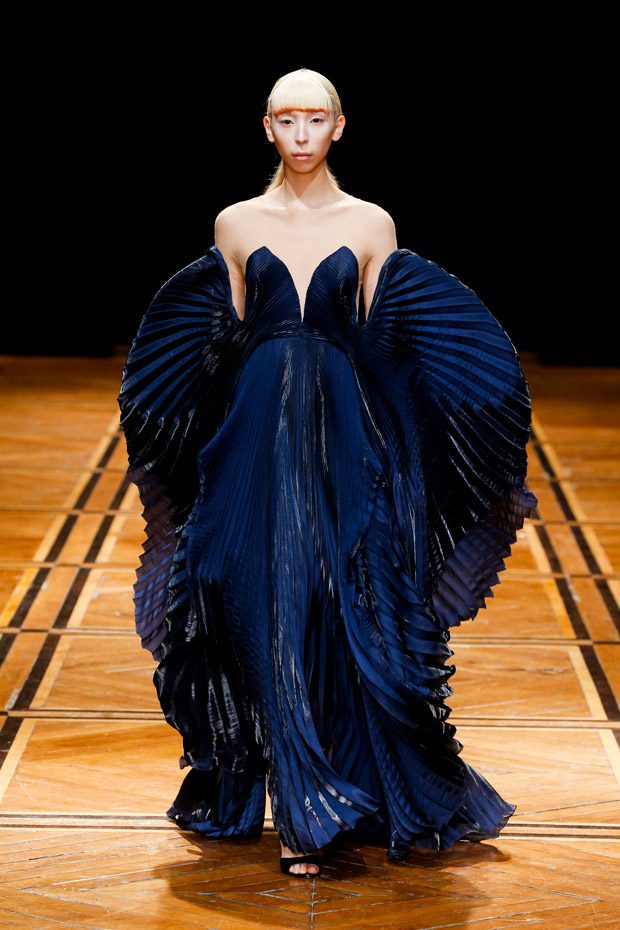 Discover Iris van Herpen's Spring Summer 2019 Haute Couture Shift Souls collection, inspired by early examples of celestial cartography, especially by Harmonica Macrocosmica – a star atlas by the German-Dutch cartographer Andreas Cellarius, presented in on January 21st, at Musée des Beaux-Arts, during the ongoing Paris Fashion Week.
"With the advances in DNA engineering and the first successful creations of human//animal hybrids called 'Cybrids', themythological dreams of Humankind since the dawn of civilization are shifting to the canvas of science. While the scientific and ethical implications of "Cybrids' are still unclear, this collection expresses the fact that this reality is upon us.
Additional inspiration comes from the artist Kim Keever, the aquatic expressionist based in New York who merges the disciplines of painting and photography. À former NASA engineer, Keever experiments with the idea of ephemerality and movement in large scale photographs ofliquid clouds of colors. Van Herpen collaborated with Keever on translucent layered cloud dresses of his signature work. The collection consists of eighteen looks with concentration on dissected and voluminous layering, and a warm color palette of ochre, Nrian purple, and indigo pigments."
"For 'Shift Souls' 1 looked at the evolution of the human shape, its idealization through time and the hybridization of thefemale forms within mythology. Specially the imagination and the fluidity within identity change in Japanese mythology gave me the inspiration to explore the deeper meaning of identity and how immaterial and mutalble it can become within thecurrent coalescence of ourdigital bodies" – Iris van Herpen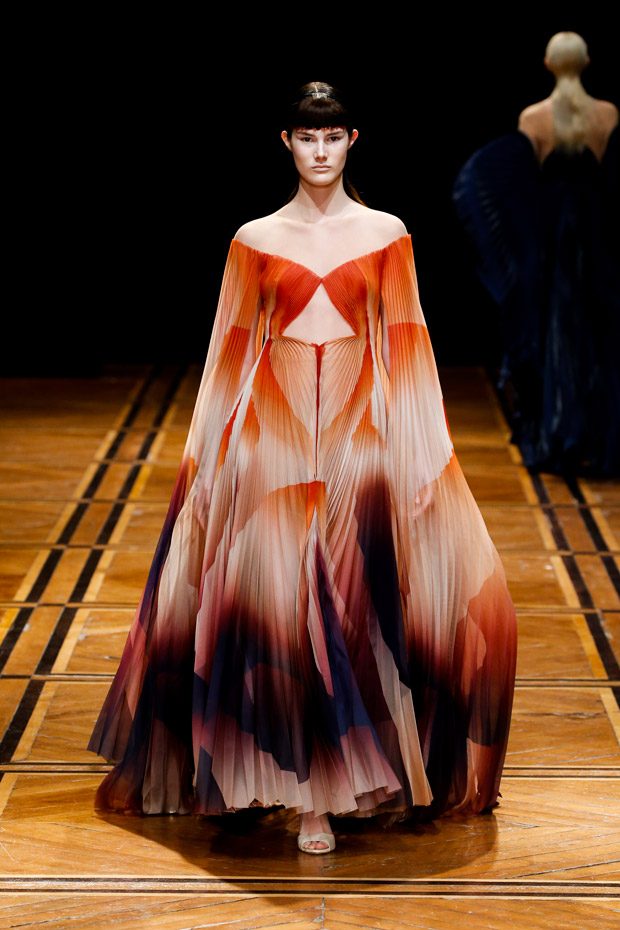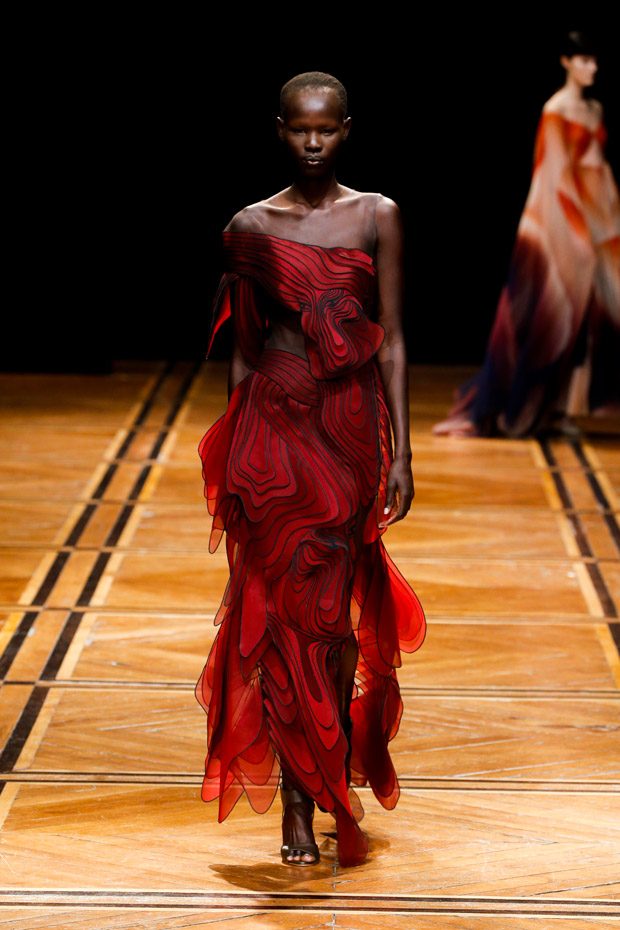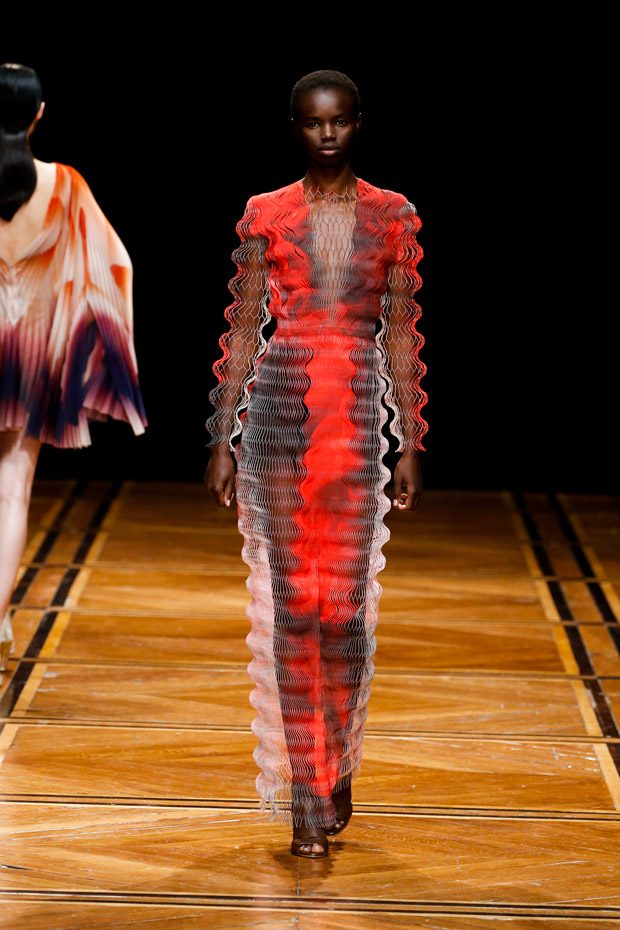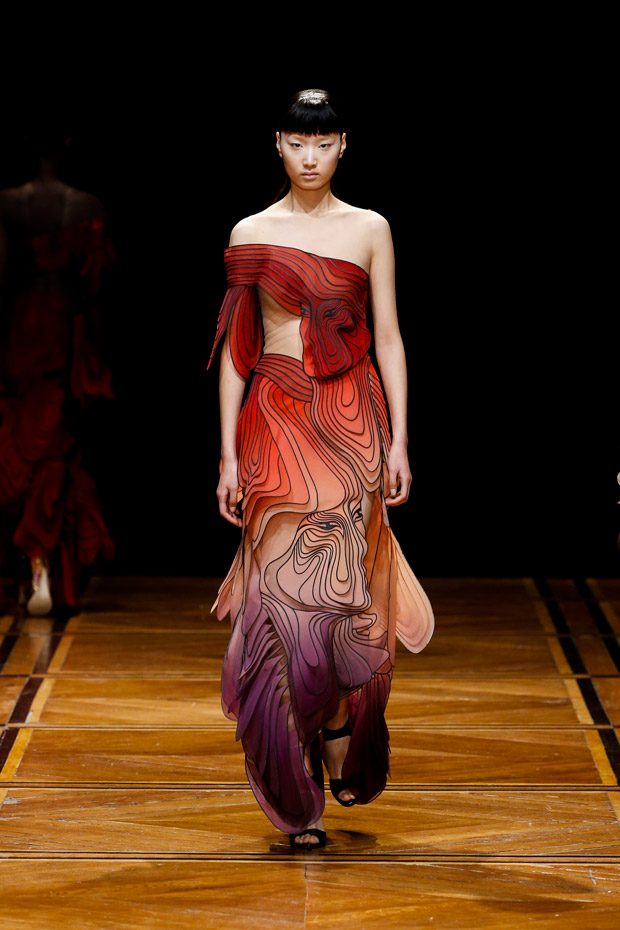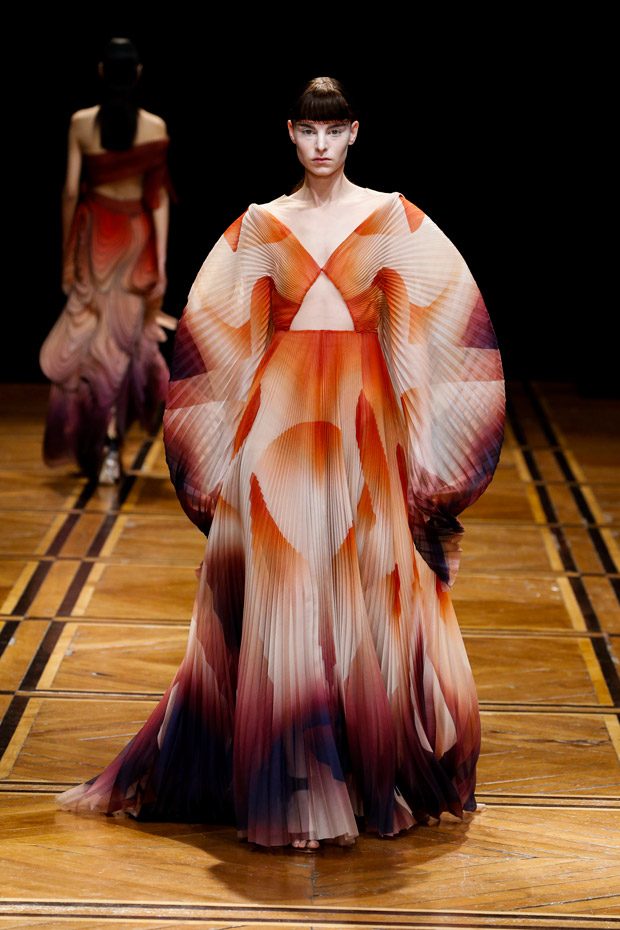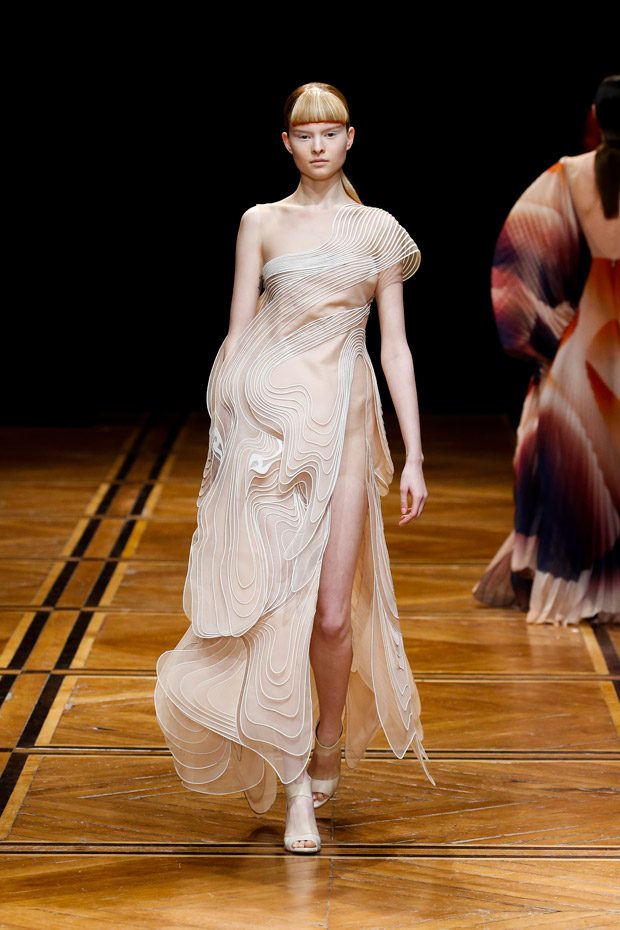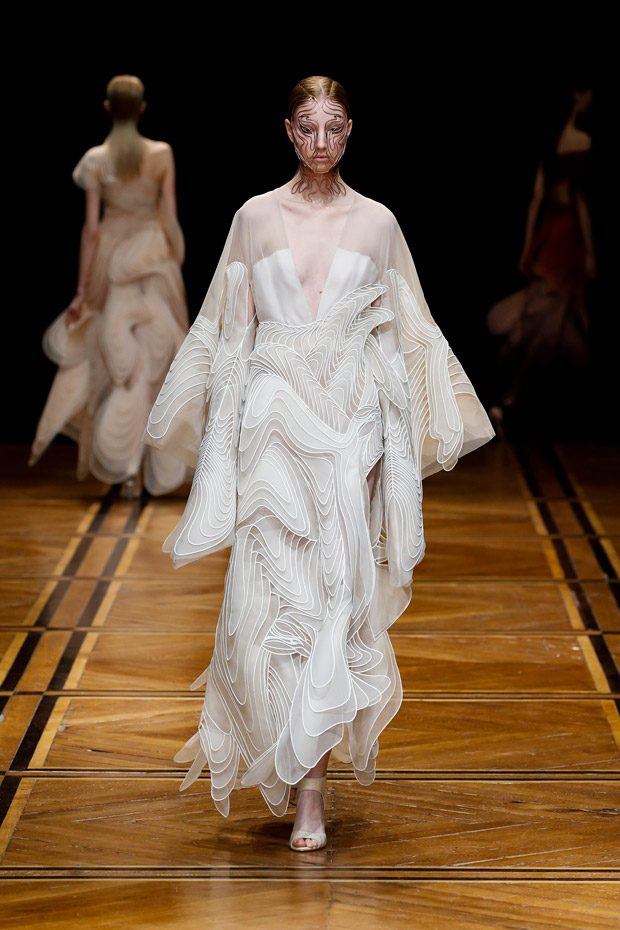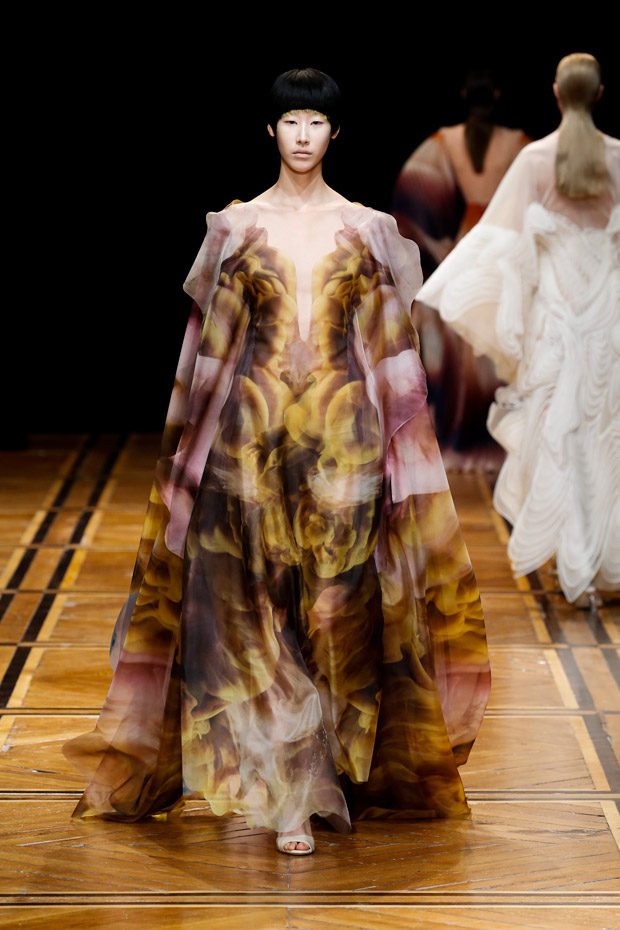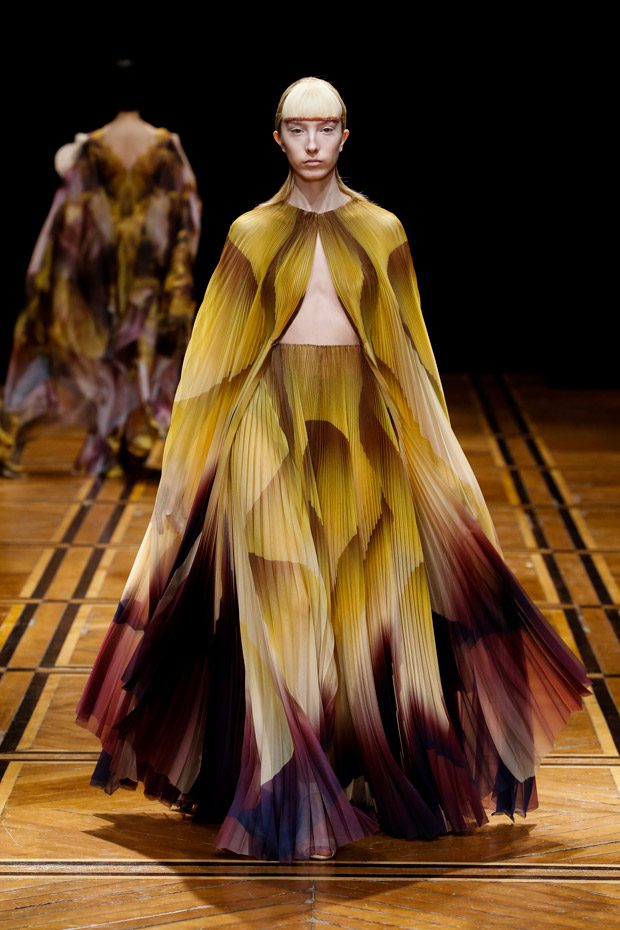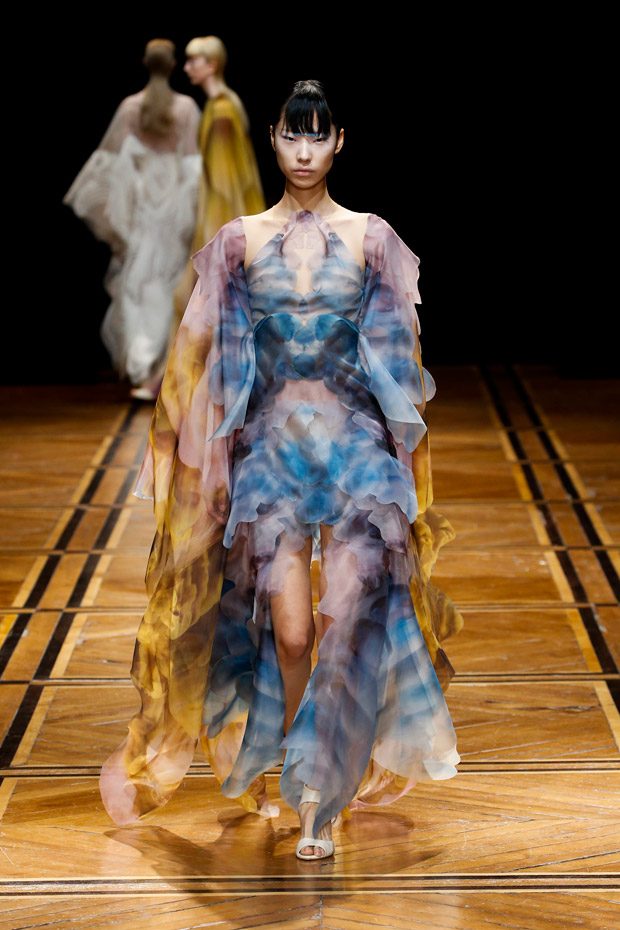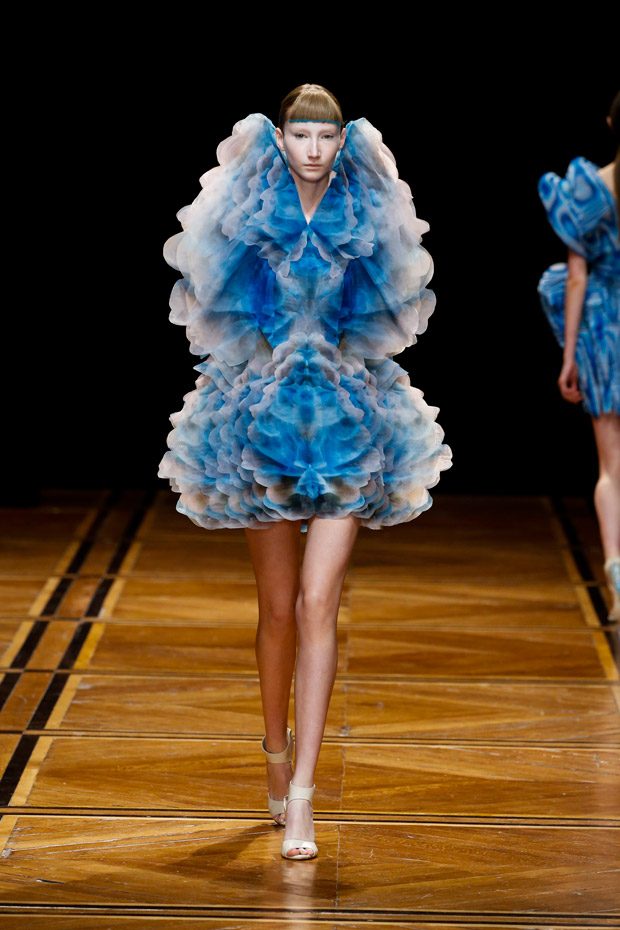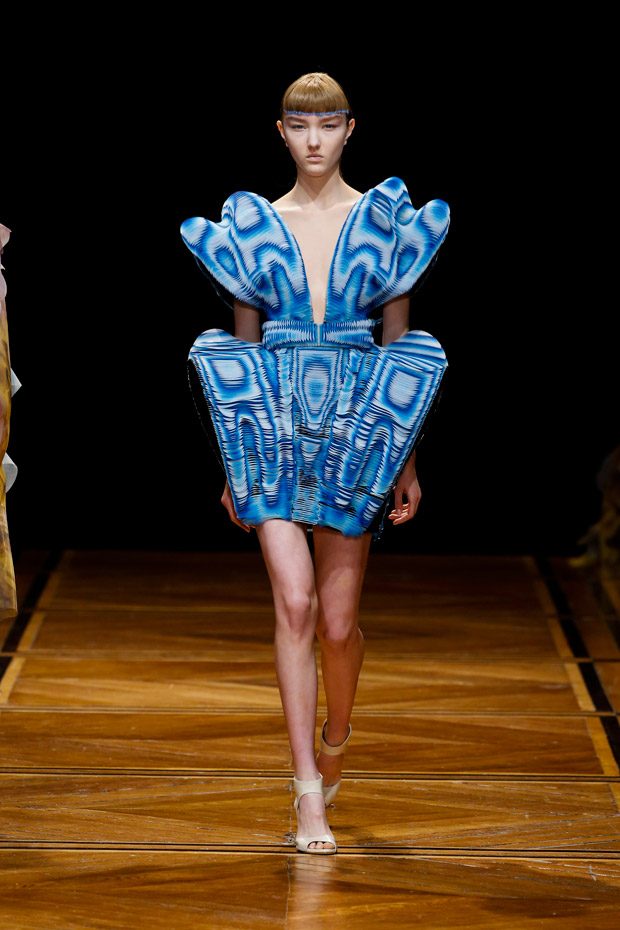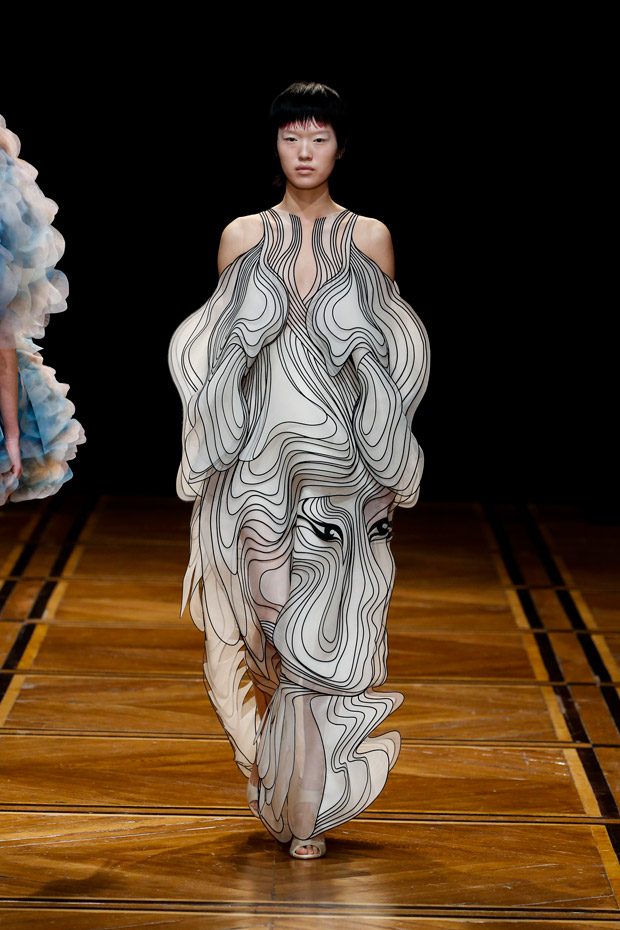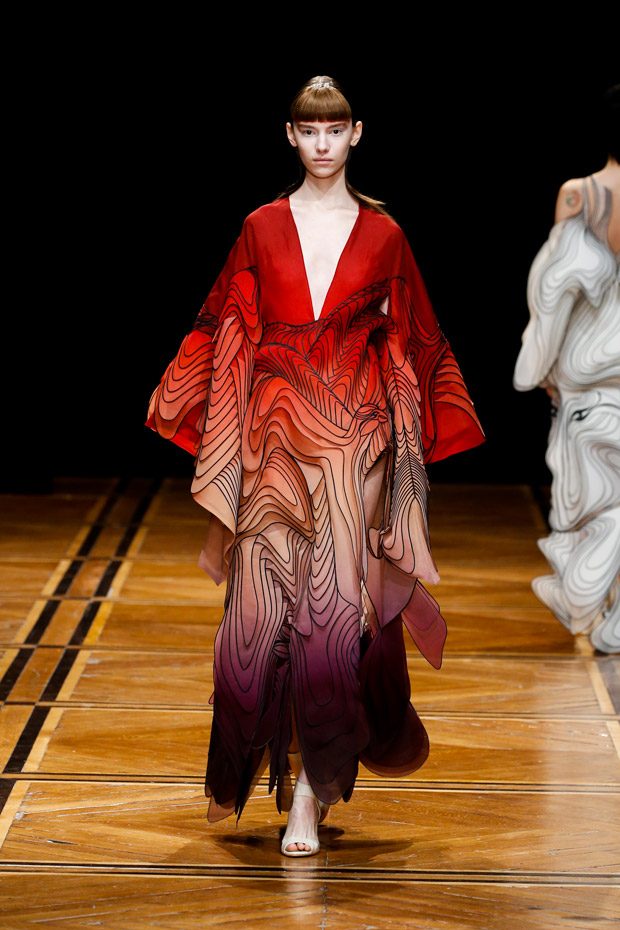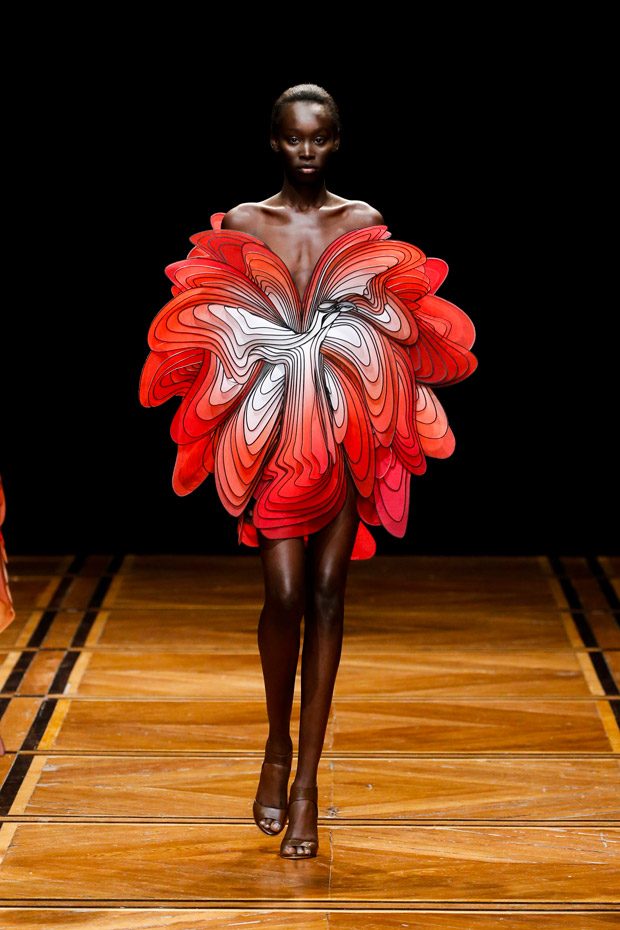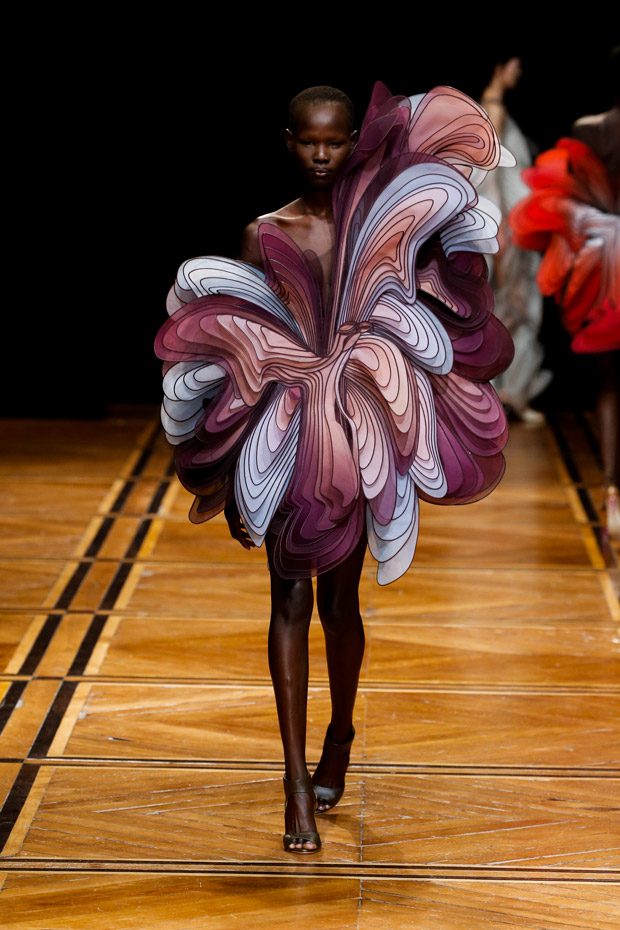 Courtesy of Iris Van Herpen
We love hearing from you, connect with us on Twitter, Instagram and Facebook.