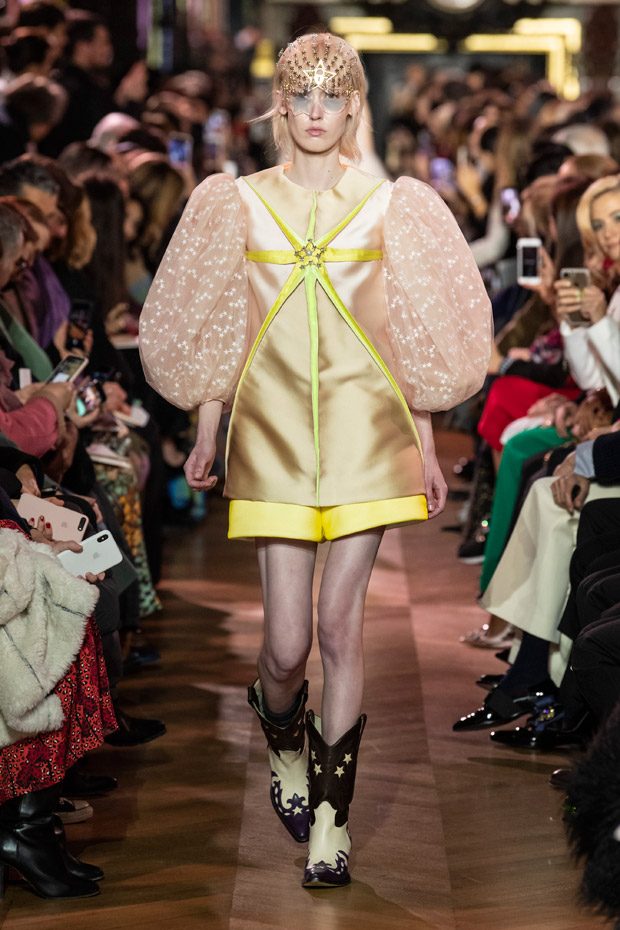 Designer Bertrand Guyon presented Schiaparelli's Spring Summer 2019 Haute Couture Dream of Star's flowers Collection, inspired by Elsa Schiaparelli's childhood memories – of freckles on her face that reminded her uncle Giovanni of Ursa Major constellation, and her love of flowers "To have a face covered in flowers, like a heavenly garden, would indeed be a wonderful thing!" (Elsa's autobiography Shocking Pink).
"With Elsa, flowers transformed into stars and stars turned flowers, sprinkling the cosmic labyrinth that were her salons with asteroids and fragrant petals. This micro big-bang, born from her wonderful childhood memories, forms the gravitating force around which SS19 is born, an astrological collection infused with horoscope signs, stars, the moon and the sun, collisions of fleeting comets, and interstellar elements blossoming out of the dark night sky.
For day, ultra feminine peplum suits are defined by a sculpted silhouette, embroidered with scattered porcelain buds, pastel coloured gauze, floral guipure lace, mother-of-pearl and gold, as if playing blind man's bluff in a cabinet of Meissen, Sèvres or Wedgwood porcelain. Jackets are jet black, embellished with illustrations of zodiacs and comets like a summer's night, as if elevating the wearer into a galactic Garden of Eden. Strange graphic prints extend like branches onto silk gingham, flecked taffeta and double crepe.
A star studded evening, filled with the vibrant energy of light and life, is captured with dramatic effect through incandescent feather dresses and capes, sequins, rose garden prints and 18th-century psychedelic Indian embroidery – a witty and playful portrait of women reminiscent of Cecil Beaton or Madame Yevonde portraits. Nocturnal goddesses, like Hesperides dancing in the night, waltz as if attending a summer ball on the Milky Way, which can be found embroidered onto the tulle of their dresses. They wear black pleated velvet and night satin crepe, as well as chiffon illuminated with gold sequins or streams of lunar organza. Cellarius' Harmonia Macrocosmica fuses with the shocking pink tulle of a round coat, its shape like the corolla of a flower. The print also adorns a dress covered in rose petals, and a ruffle dress in forget-me-not gauze or gold powder lampas crinoline."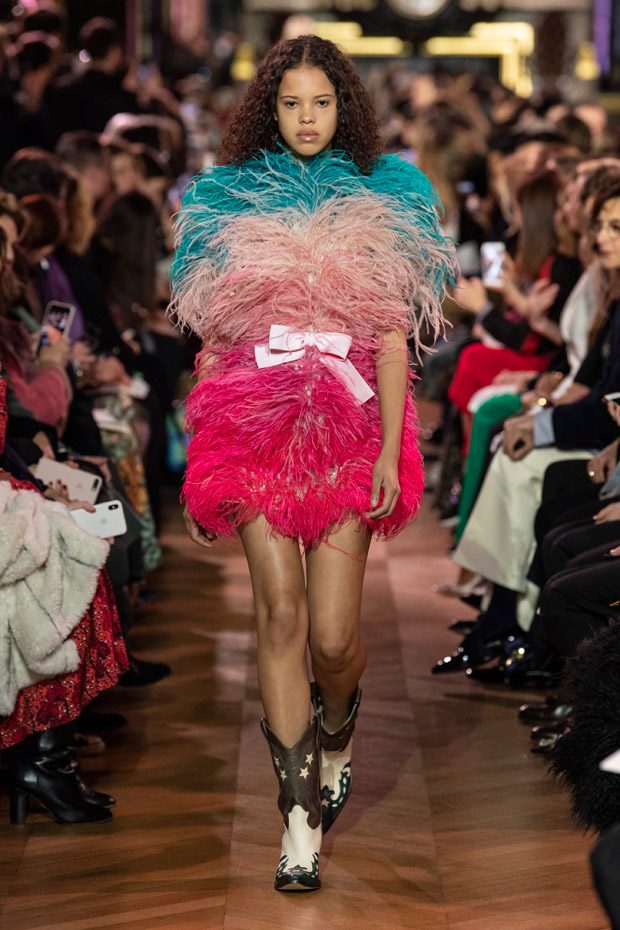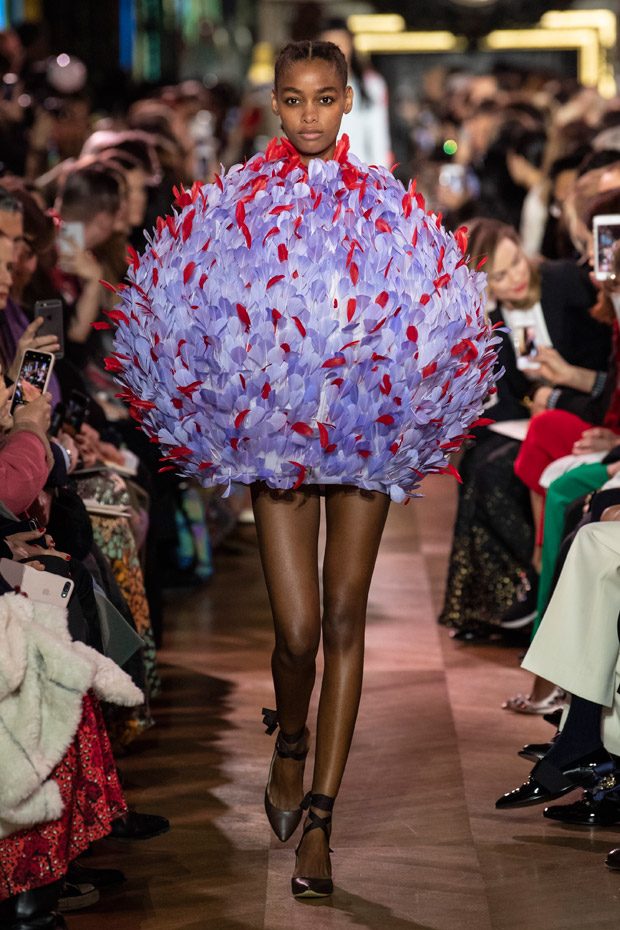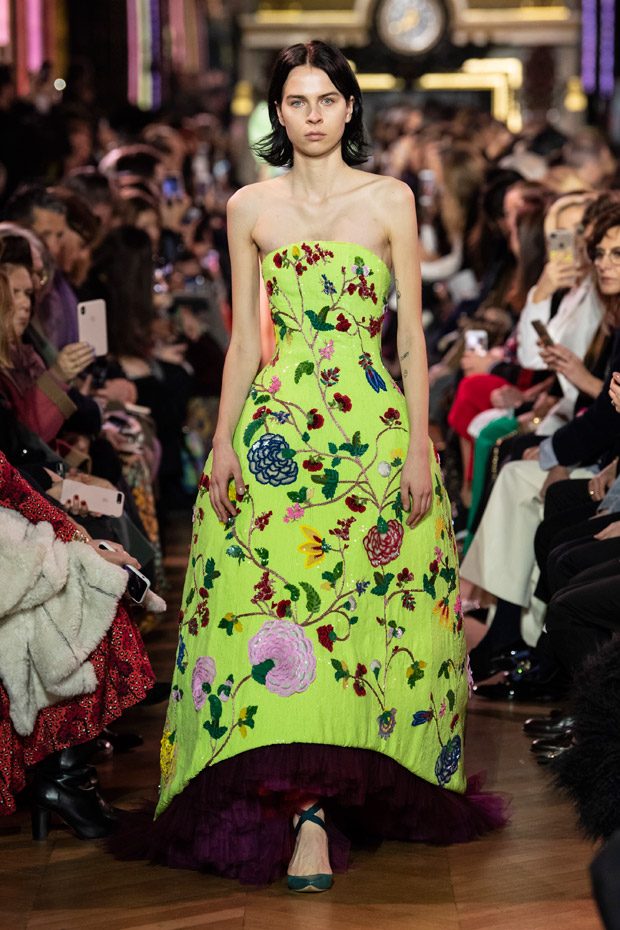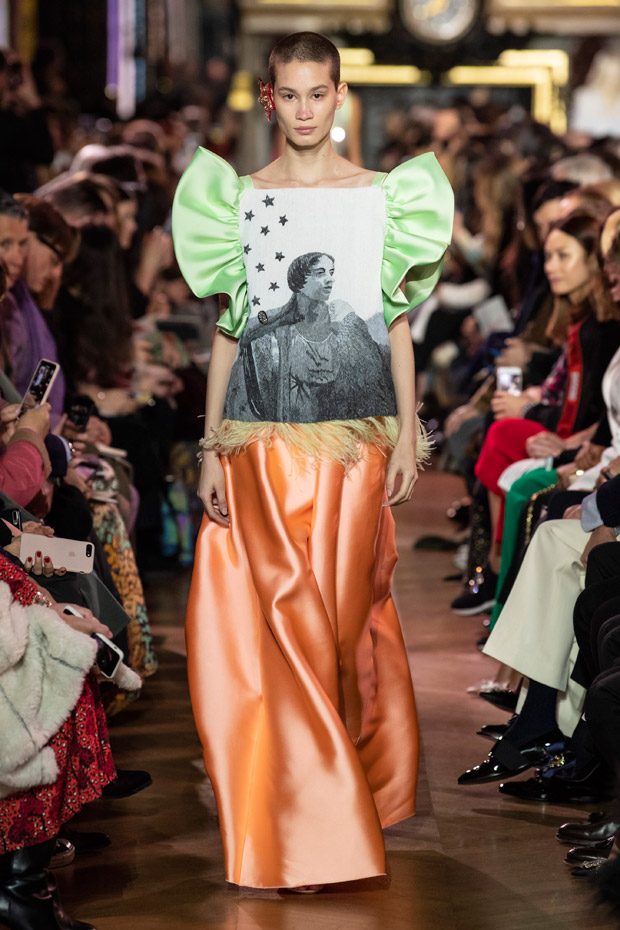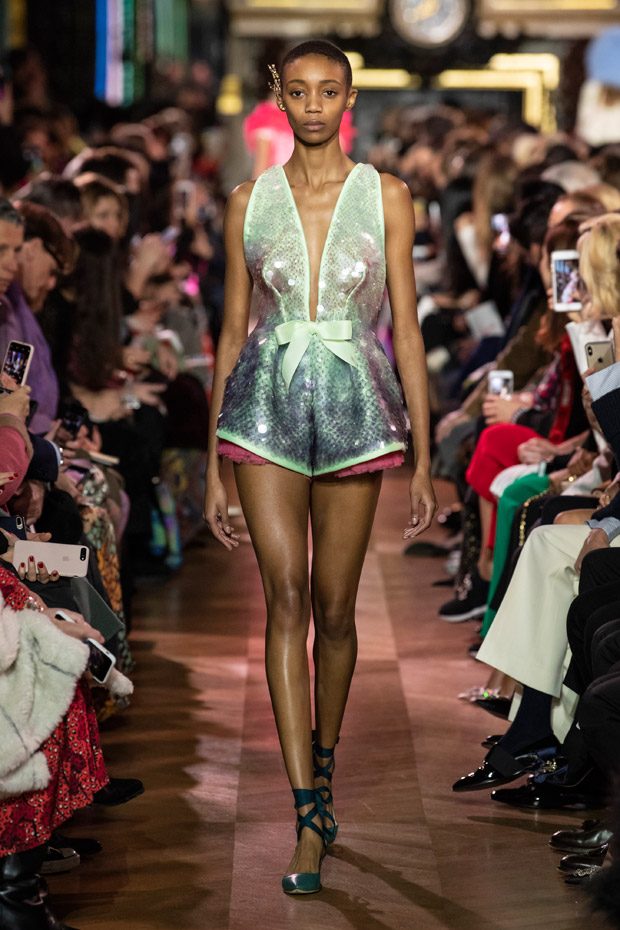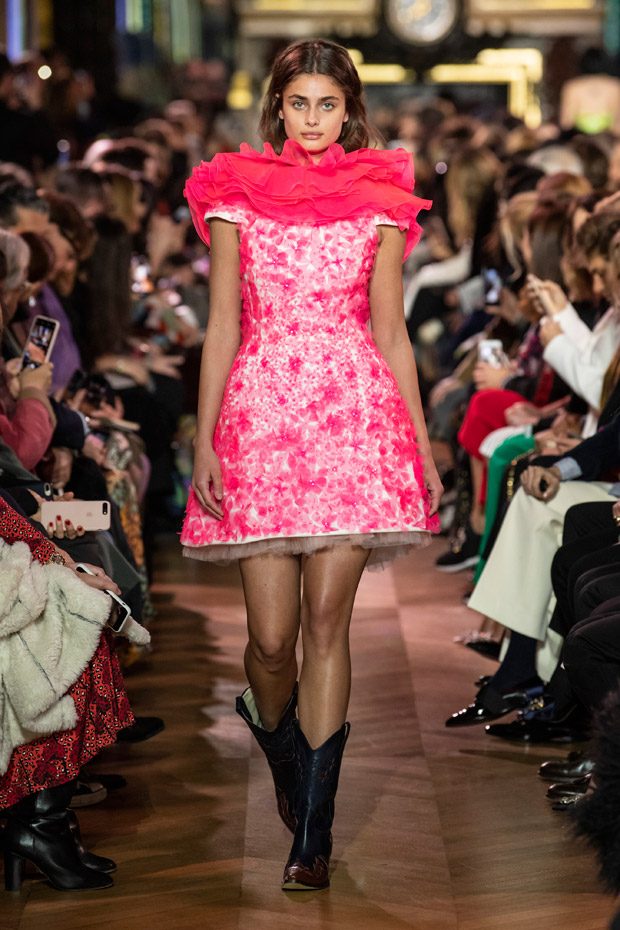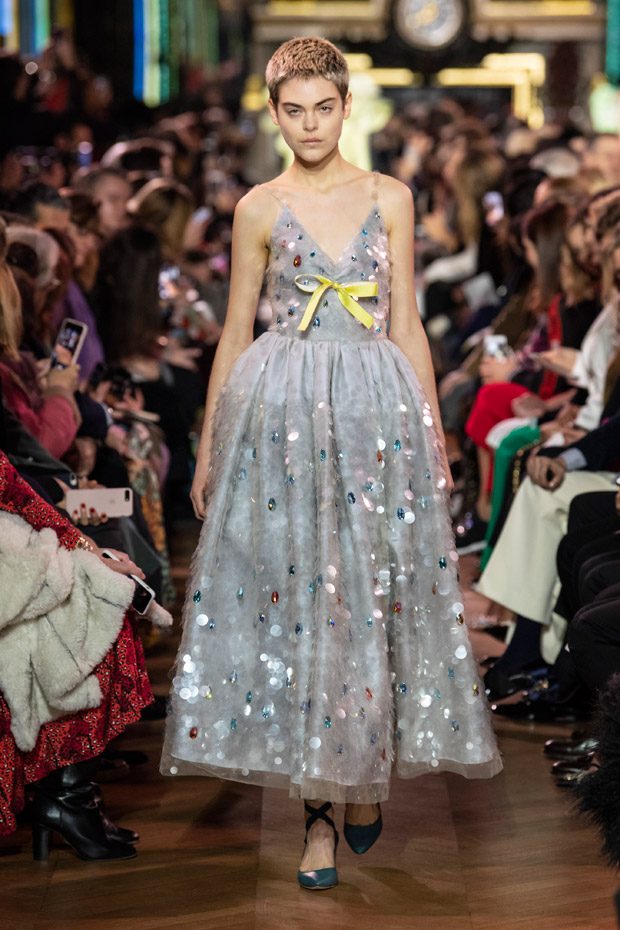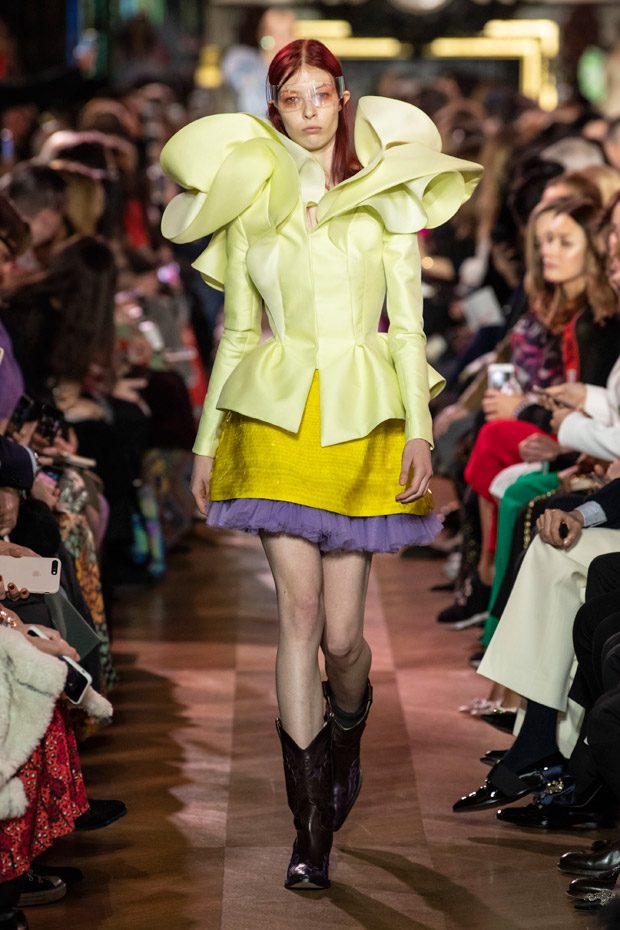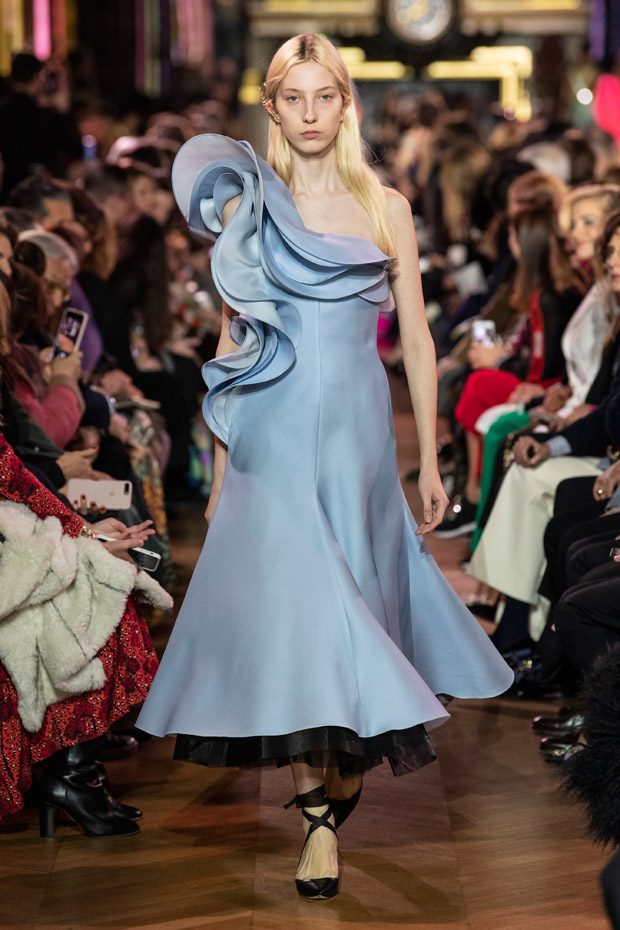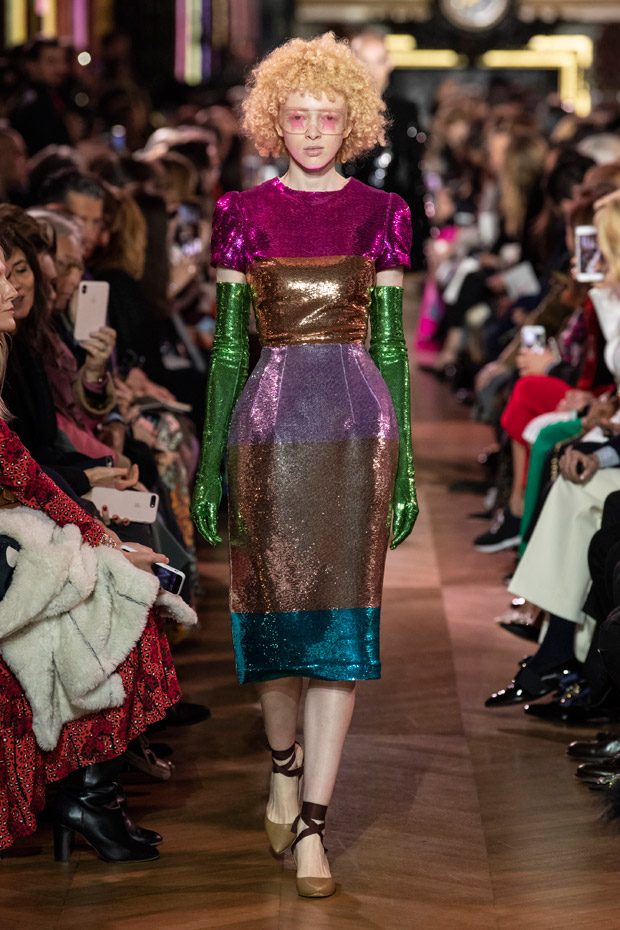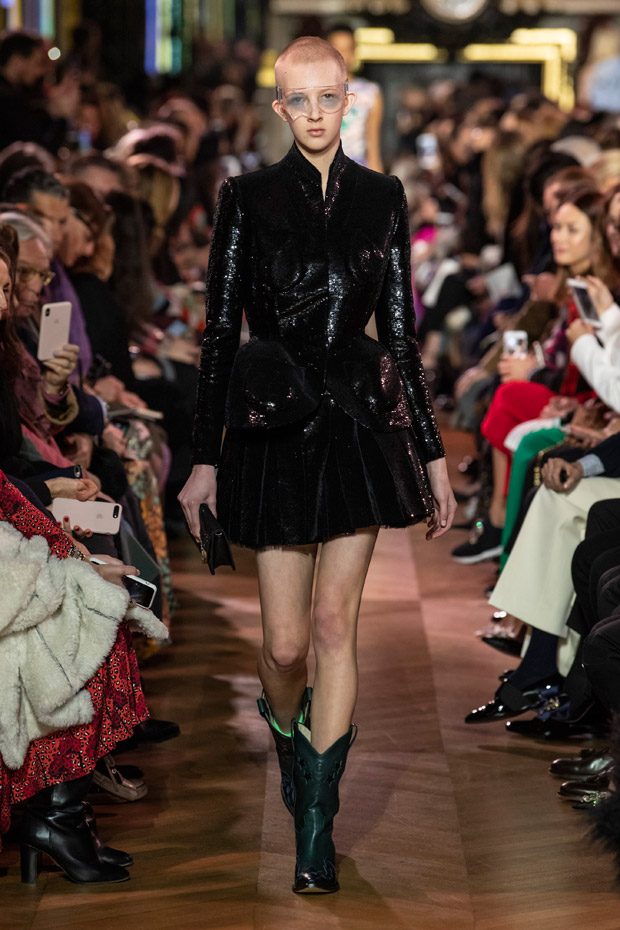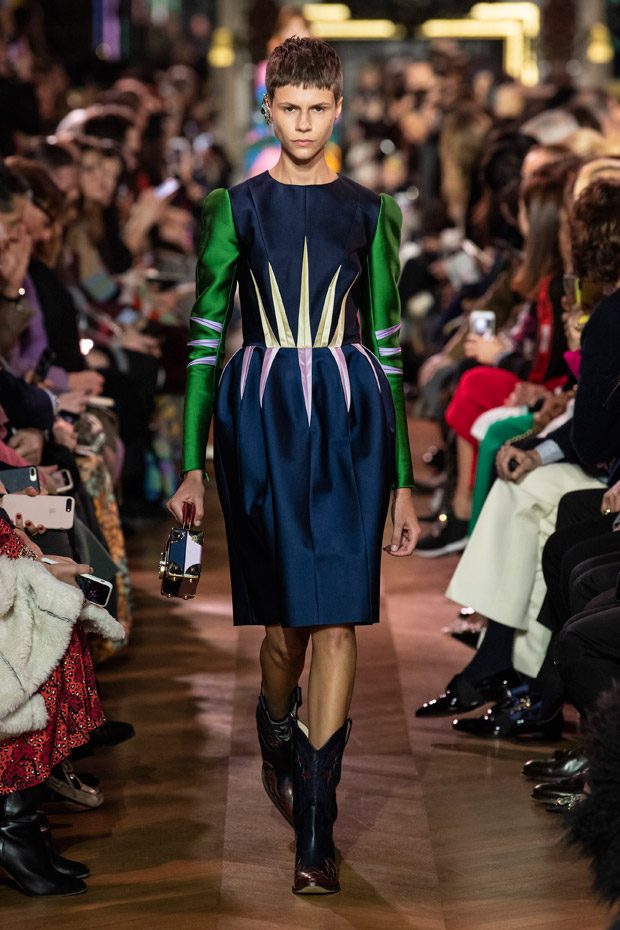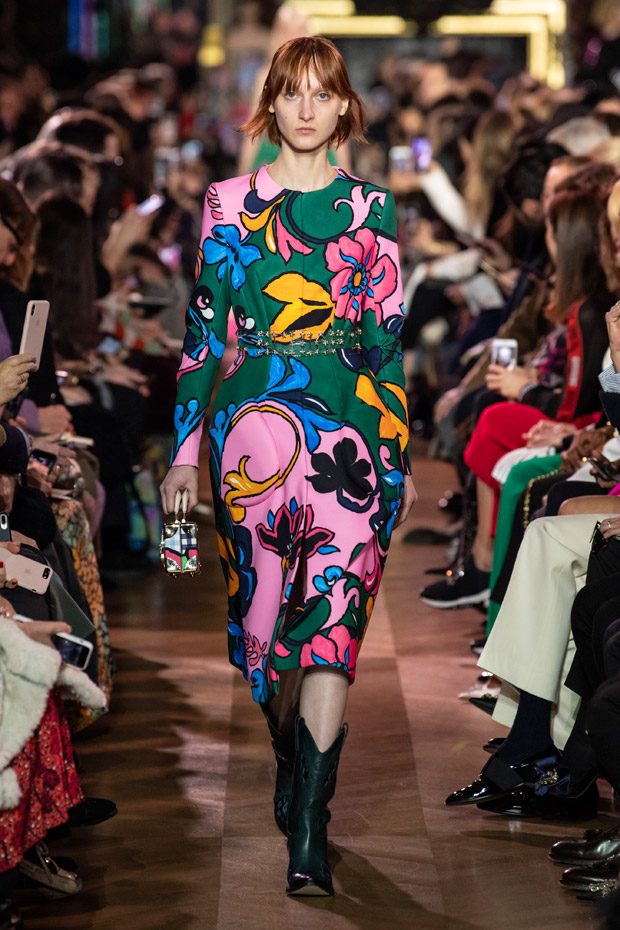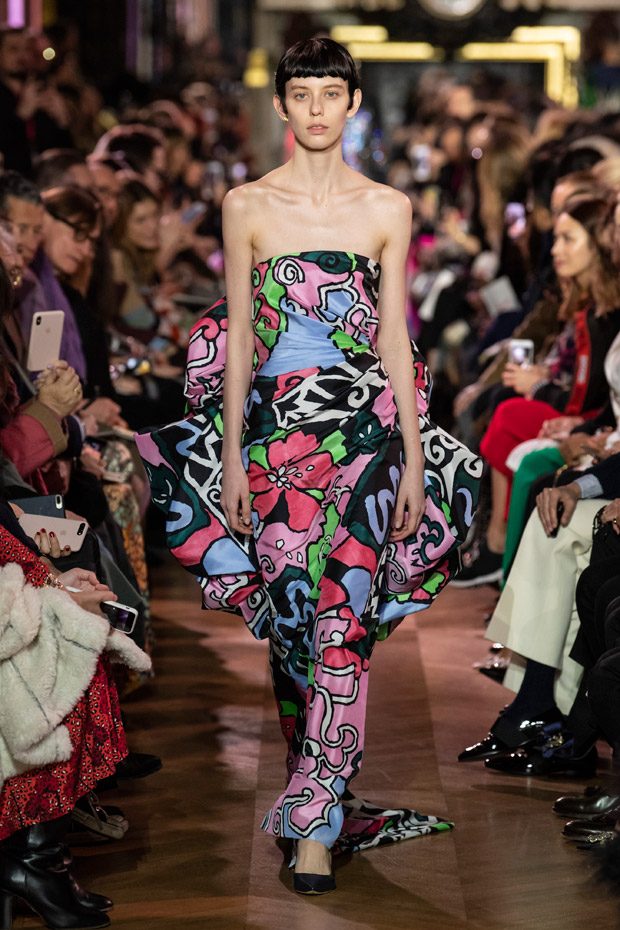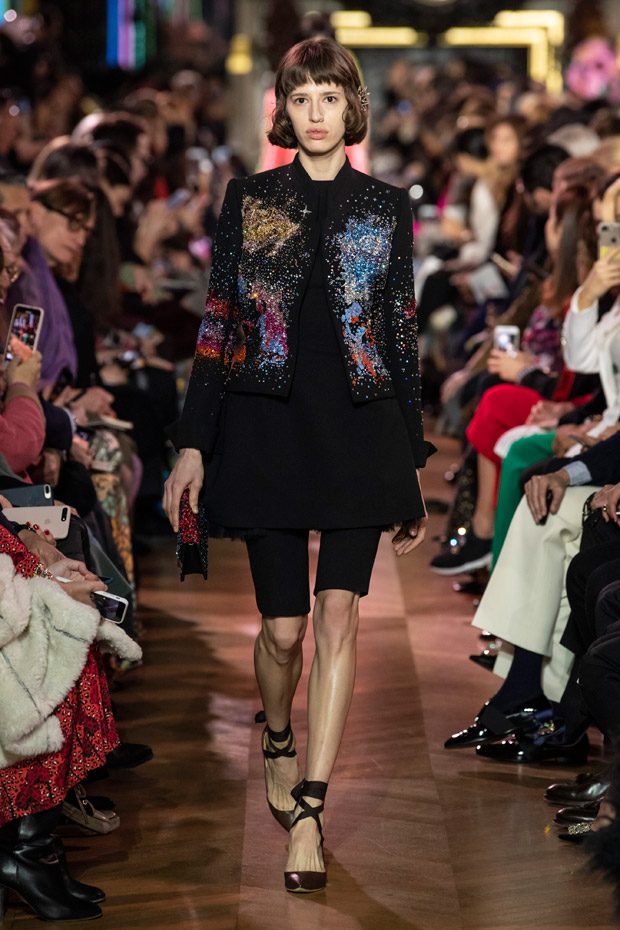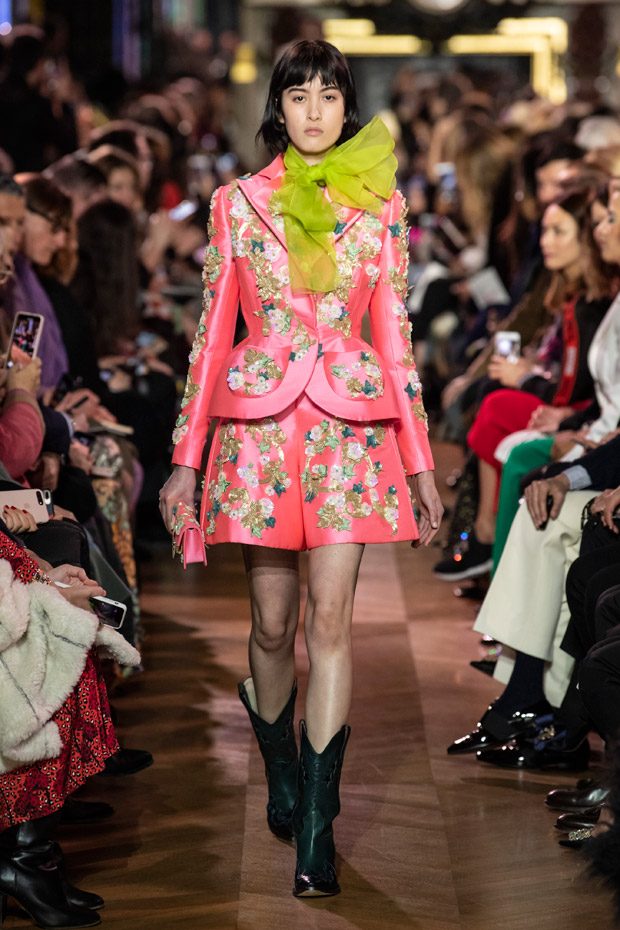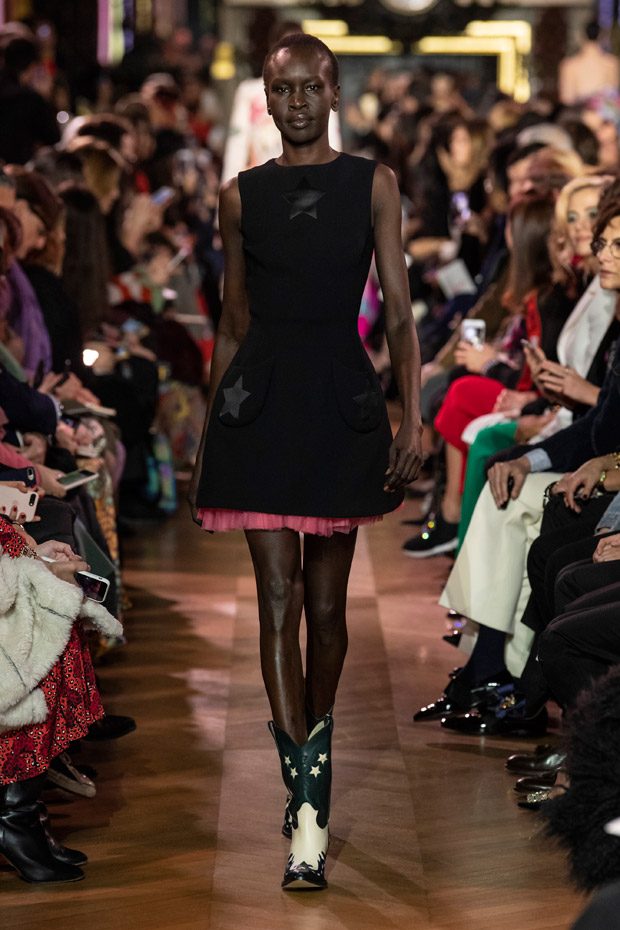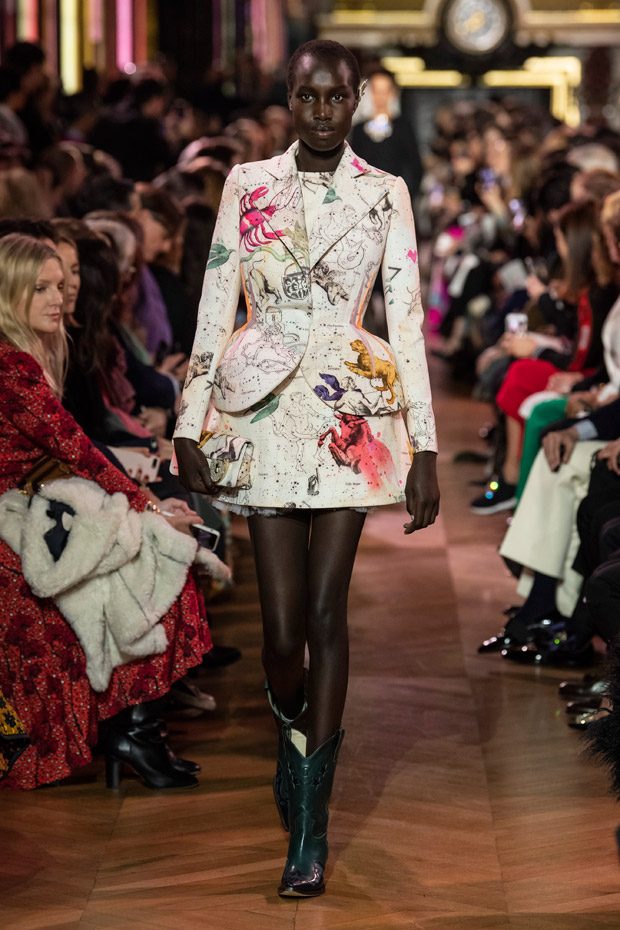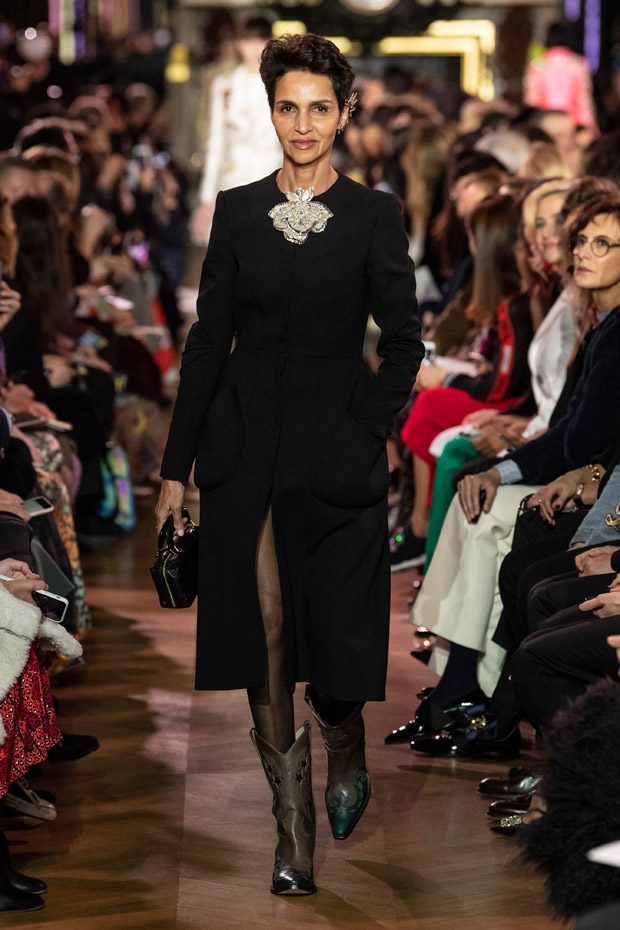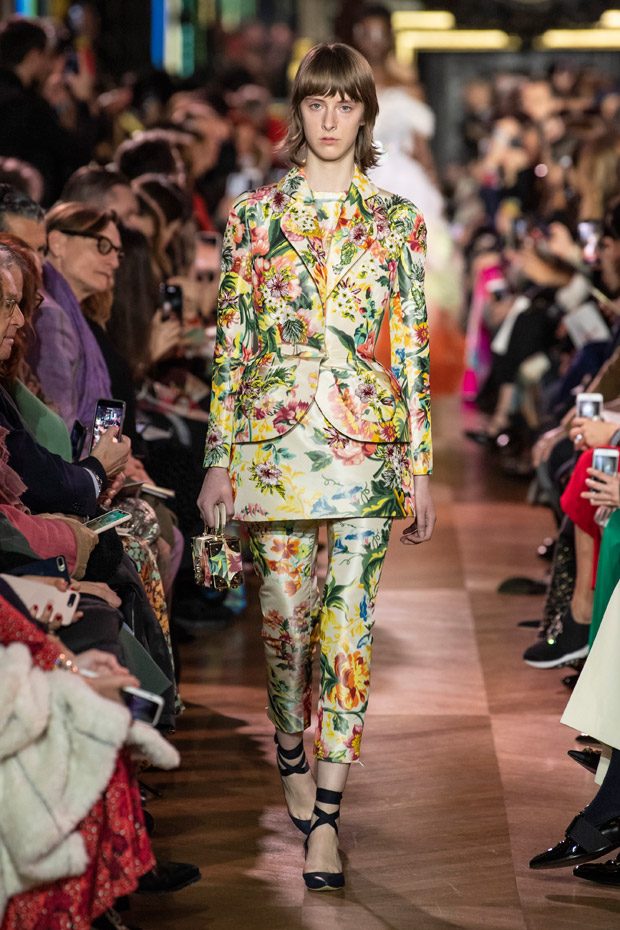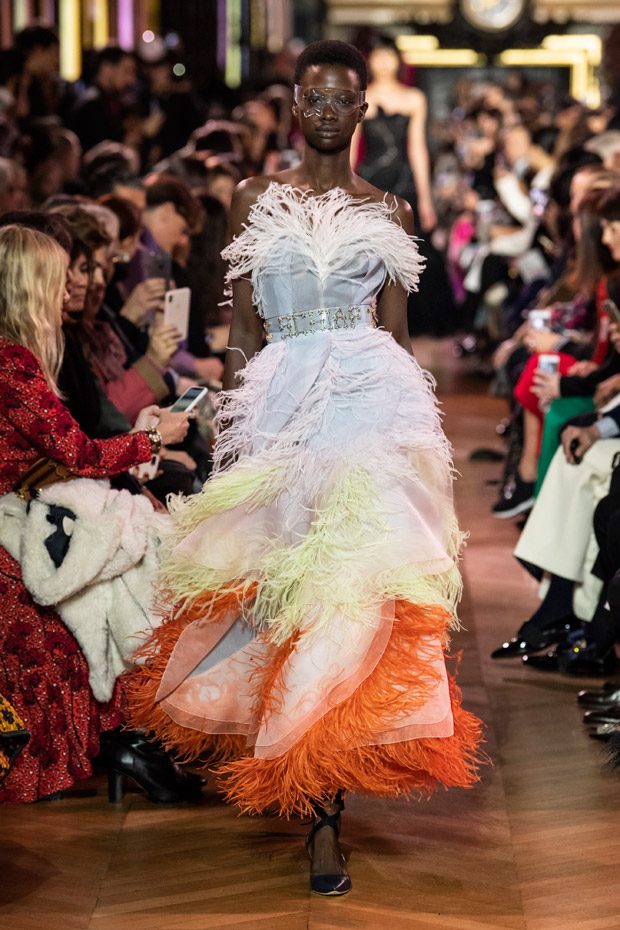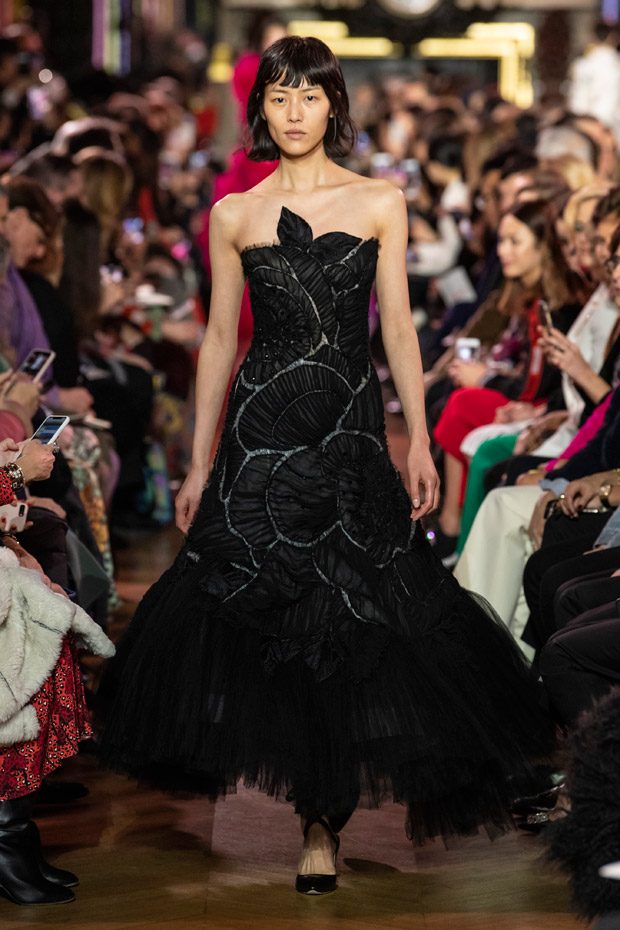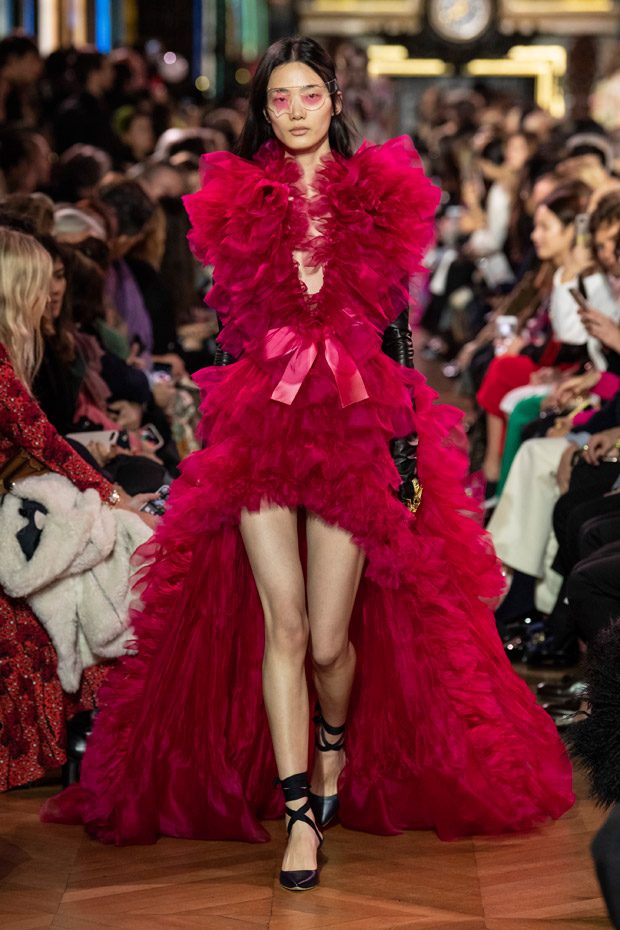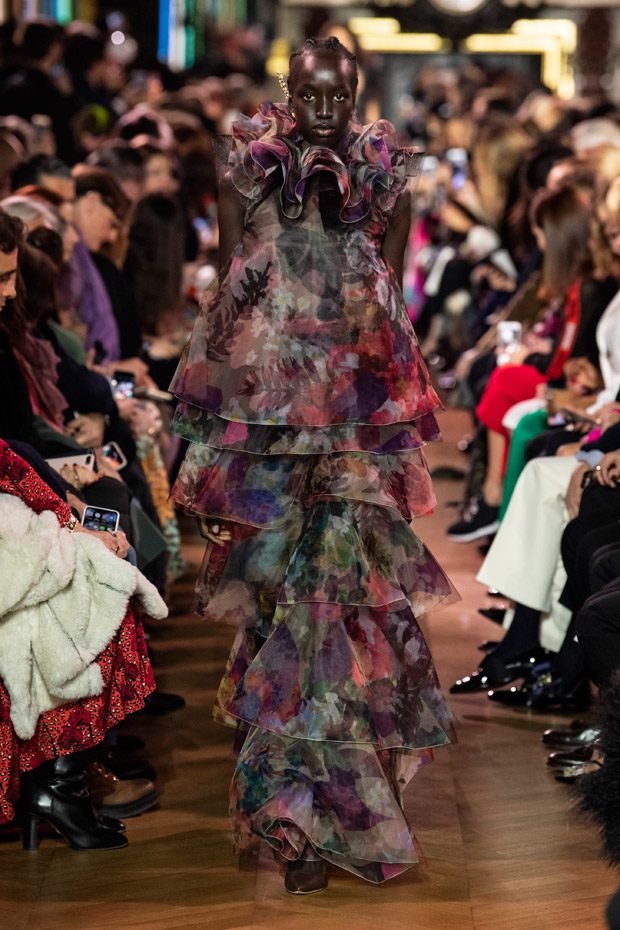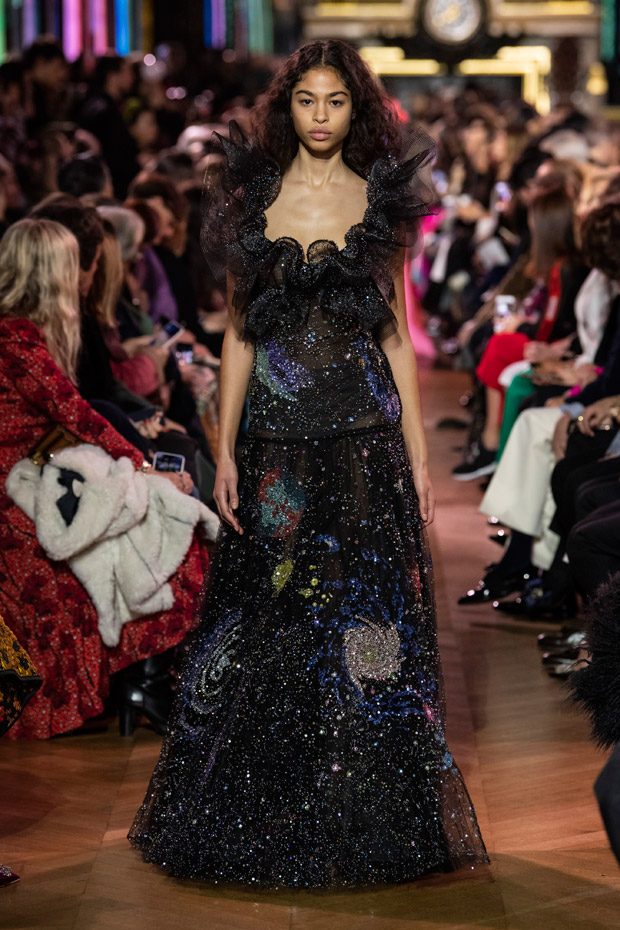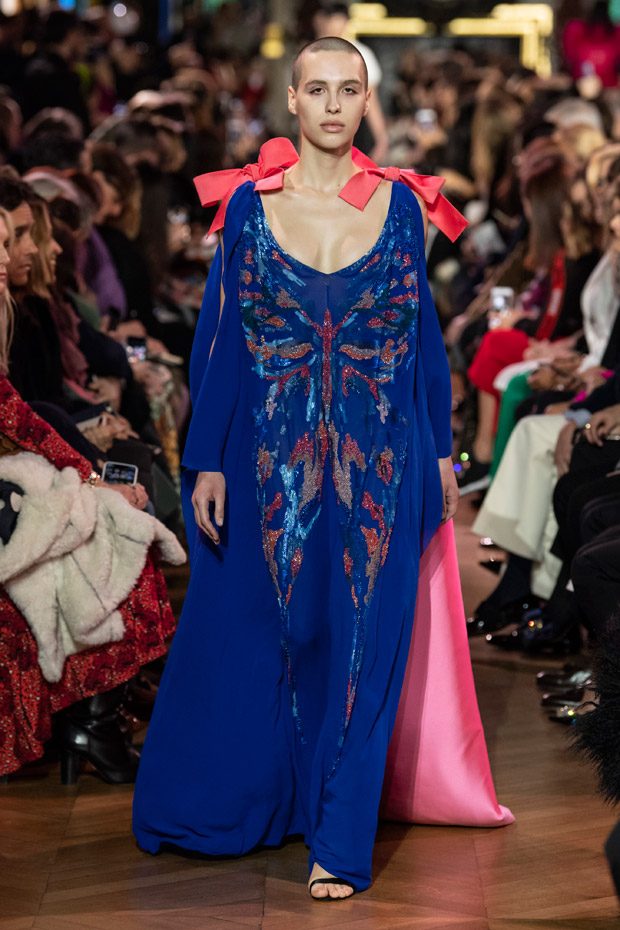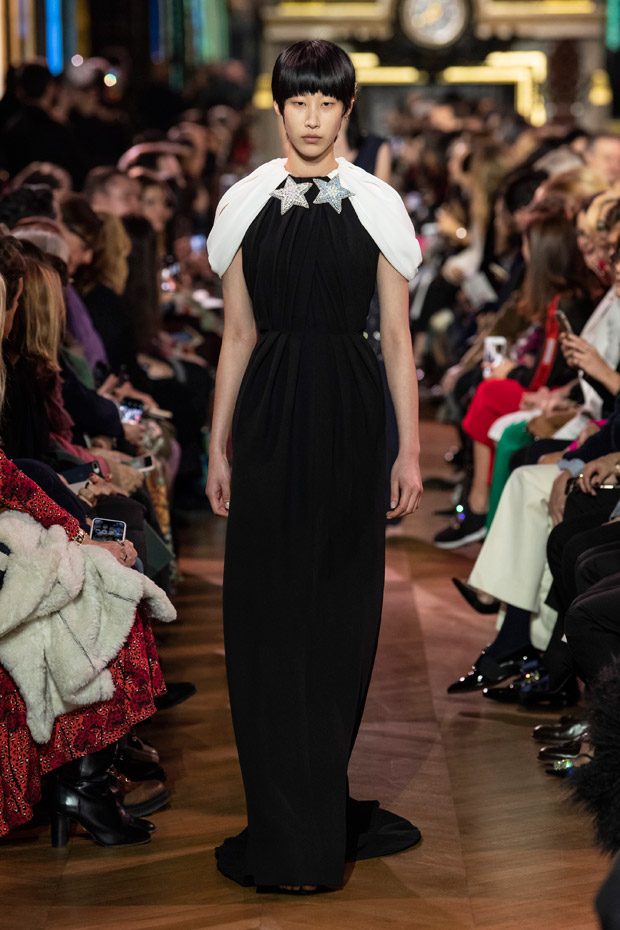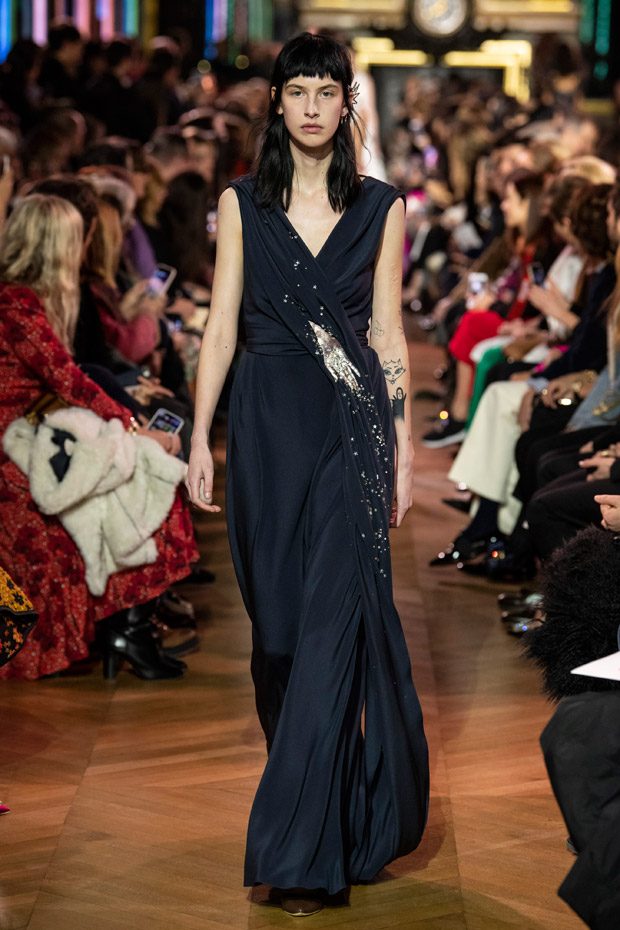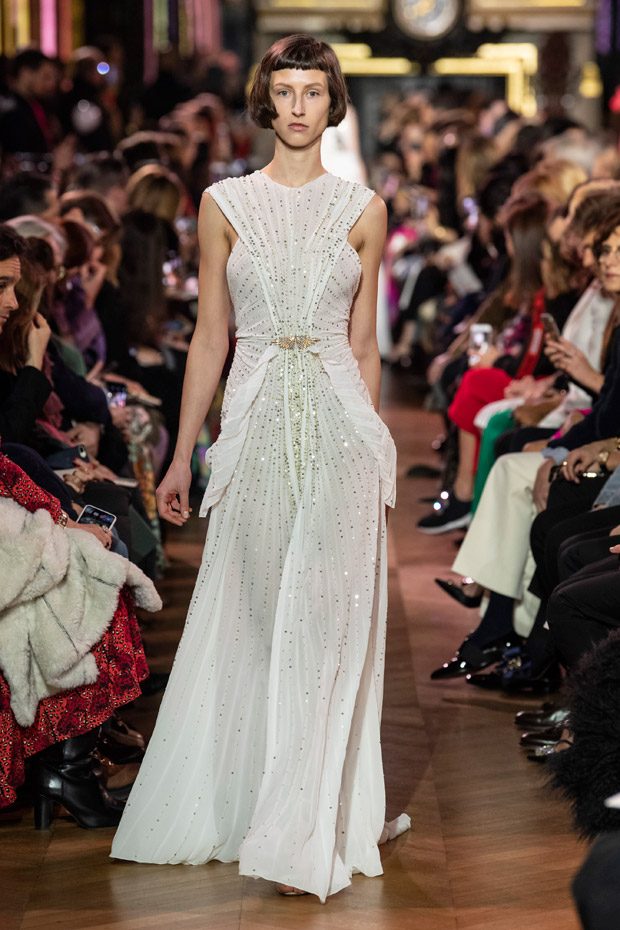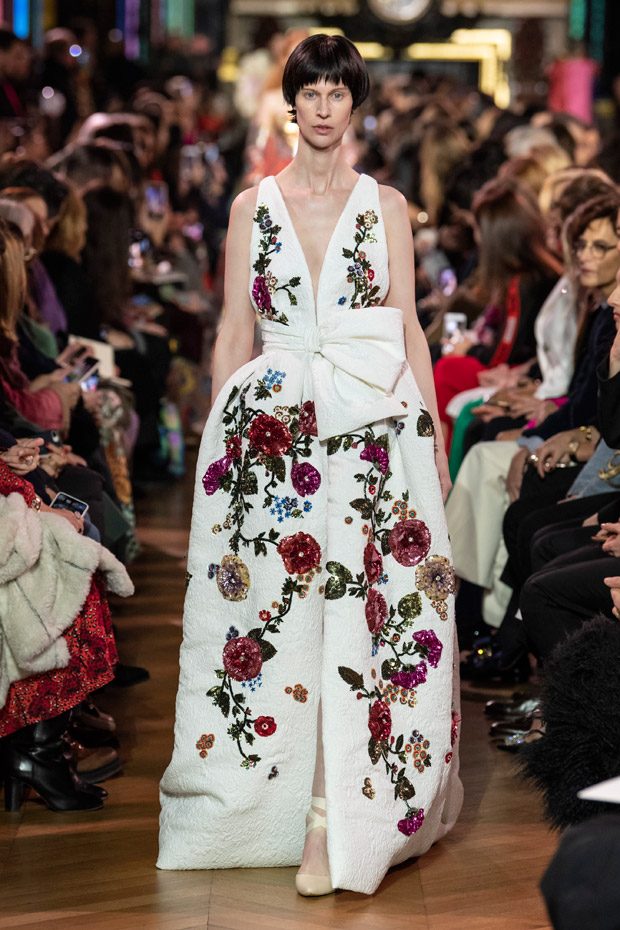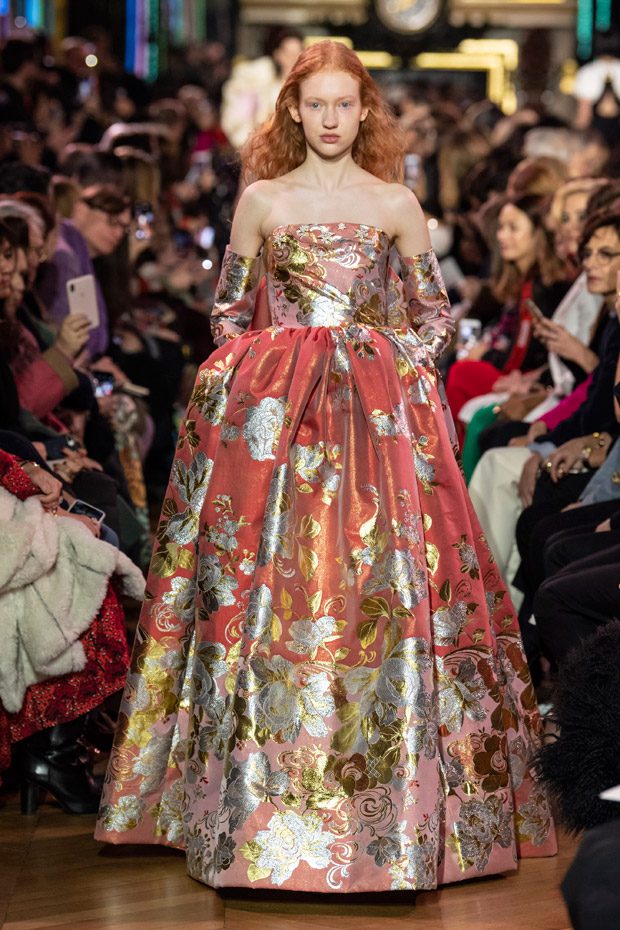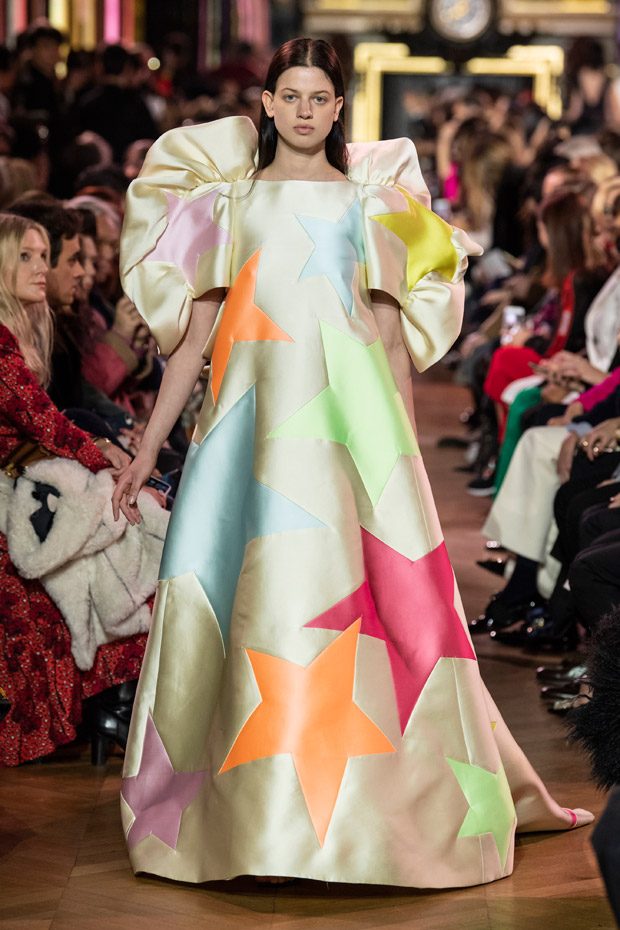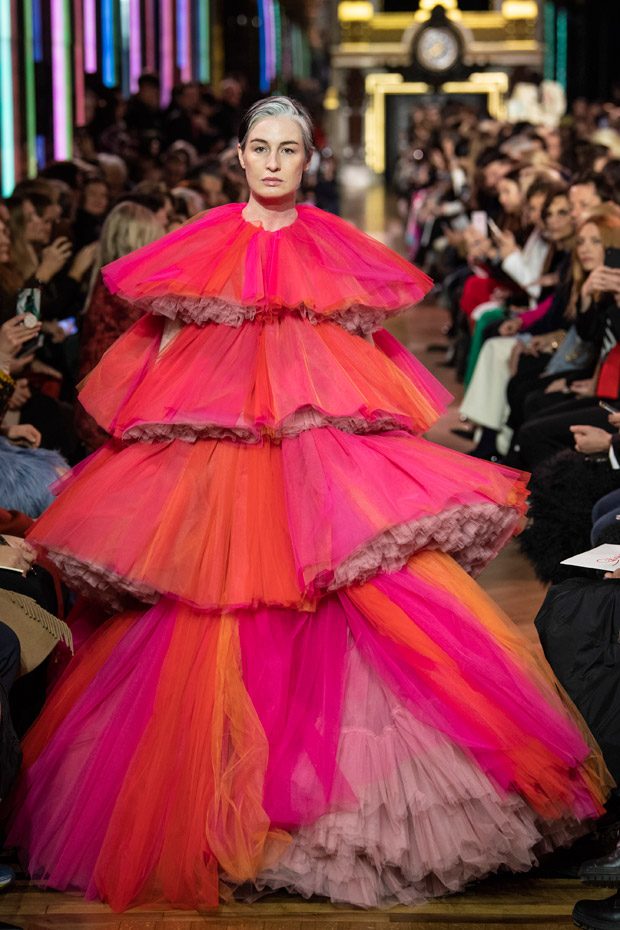 We love hearing from you, connect with us on Twitter, Instagram and Facebook.